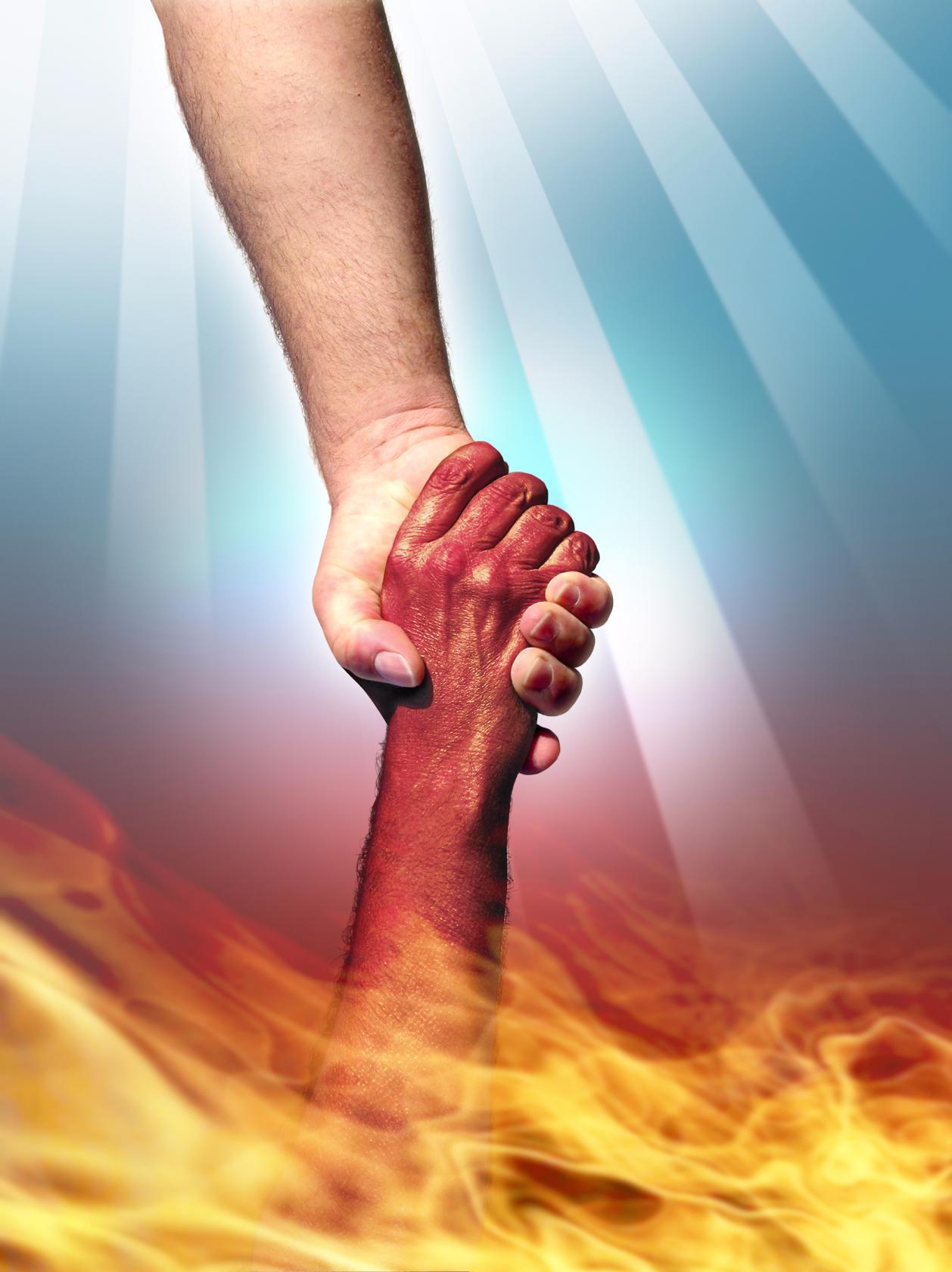 You Need a Guide to Fight Addiction to Bad Desires
This Article Has Been Translated



Spanish
From the Realities of Mawlana (Q) as taught by Shaykh Nurjan Mirahmadi
A'uzu Billahi Minash Shaitanir Rajeem
Bismillahir Rahmanir Raheem
I seek refuge in Allah from Satan, the rejected one
In the Name of Allah, the Most Beneficent, the Most Merciful
Alhamdulillahi Rabbil 'aalameen, was salaatu was salaamu 'alaa Ashraful Mursaleen, Sayyidina wa Mawlana Muhammadul Mustafa ﷺ. Madad ya Sayyidi ya Rasulul Kareem, Ya Habibul 'Azeem, unzur halana wa ishfa'lana, 'abidona bi madadikum wa nazarekum.
Atiullaha wa atiur Rasula wa Ulil amre minkum. InshaAllah, we are live on Facebook for those who are watching. InshaAllah, that ana abdukal 'ajeez, wa dayeef, wa miskin, wa zhalim, wa jahl.

﴾أَطِيعُواللَّه وَأَطِيعُوٱلرَّسُولَ وَأُوْلِي الْأَمْرِ مِنْكُمْ… ﴿٥٩…
4:59 – "…Atiullaha wa atiur Rasula wa Ulil amre minkum…" (Surat An-Nisa)
"… Obey Allah, Obey the Messenger, and those in authority among you…" (The Women, 4:59)
It's Not Simple Concept to Seek Forgiveness and Stop Our Sins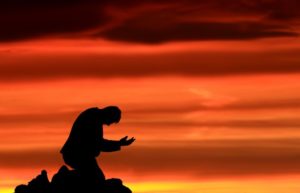 A lot of emails that are coming in [email protected]. And it is in all of the work that we have there, you can click on that link. That the concept of forgiveness and the concept of stopping our sins. The concept of pornography and bad desires. That when Allah (AJ) give a shaykh guidance, that they are trained in hypersensitivity and all sorts of different realities. It is different than an imam (religious leader) who you come and say, 'I am sinning. What should I do?' [The imam replies] 'Oh, astagfirullah, why you do like this? This is not nice and make istighfar (seeking forgiveness form Allah (AJ)) and don't do that again.'

And we were talking earlier that if it was that simple, just make istighfar and don't do that again, then everybody would be walking on water because they would make istighfar and not do it again. But for us because this is a training in which the shaykhs, they witness the energy. They understand the effect of energy. They understand the effect of the difficulty that insan (human being) will be put in. Because Allah (AJ) put them and trained them in that understanding. So, it is not just something through a paper, but something through haqqaiq and a reality in which they witness it and they understood its energy, and its depth of its reality.
You Can't Take Yourself Out of the Quicksand of Sin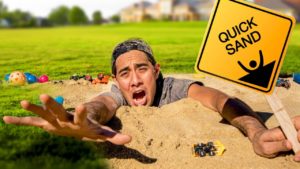 So, it means that it's an understanding like you fell into quicksand. And there is no way to take yourself out of that quicksand. And the more that you struggle, and someone saying, 'Just you stop it and ask for forgiveness.' As if you struggle, you go deeper into the quicksand. It means what? You become hopeless. Because you are struggling. It is not stopping this desire, these actions, these bad characteristics. And the person becomes hopeless and just says, 'Well that's, you know, who I am and I will give myself into every bad temptation and bad desire.'
Allah (AJ) Sends You a Guide to Help You Leave Bad Characteristics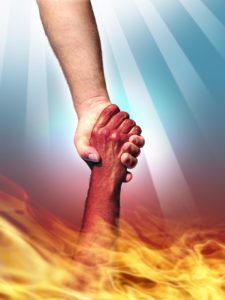 And that is not the reality. When Allah (AJ) wants somebody to leave something bad, He (AJ) sends them to guidance.

﴾مَن يَهْدِ اللَّـهُ فَهُوَ الْمُهْتَدِ ۖ وَمَن يُضْلِلْ فَلَن تَجِدَ لَهُ وَلِيًّا مُّرْشِدًا…﴿١٧
18:17 – " …man yahdillahu fahuwal Muhtadi, wa man yudlil falan tajida lahu waliyyan murshida. (Surah Al-Kahf)
"… He whom Allah, guides is rightly guided; but he whom Allah leaves to stray,- for him you will never find Saintly Guide to the Right Way." (The Cave, 18:17)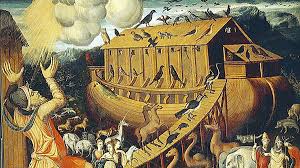 And that is why shaitan (satan) is so fiercely against having guidance and (says) you don't need a guide. Because if you don't need a guide, shaitan is saying, 'I will be your guide.' Then the real guides whom are trained in energy, they understand. They understand that you are like a ship, like a bus. If you take on too many negative energies from what you eat, what you drink, what you see, and what you hear. From all your senses – if they are not towards Rahman (Most Compassionate) and you give your senses towards all of these bad characteristics, your bus is filled with all sorts of negativity, all sorts of badness and bad characteristics, shayateen (devils), all these negativities. If your bus is filled with negative characters, whole bunch of disobedient energy; of course, what do you think? They're going to take over your bus. They drive you in a different direction. Every choice you make from that point on is because of the inhabitants of the bus. Our life was to understand that. That who am I being comprised of, of all my bad desires, of what I am hearing?

Muttaqeen Fast With All Their Senses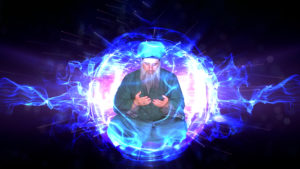 That is why, "Hudal lil muttaqeen" (it's a guidance for those with high level of consciousness)  It means none know it but the guidance of the muttaqeen.

﴾الم ﴿١﴾ ذَٰلِكَ الْكِتَابُ لَا رَيْبَ فِيهِ هُدًى لِّلْمُتَّقِينَ ﴿٢
2:1-2 – "Alif, Laam, Meem. (1) Dhaalikal kitaabu laa rayba feeh, hudal lil muttaqeen. (2)" (Surat Al-Baqarah)
"Alif, Lam, Meem. This is the Book that there is no doubt/crookedness in it, it's a guidance for pious people who are conscious of Allah." (The Cow, 2:1-2)
We have talked in other talks. Why they are muttaqeen? Because Allah (AJ) gave them the reality of the fasting from all their senses, trained them in their senses, and then dispersed them onto this Earth to train other people.
We Are Filled With Bad Energies Through Our Senses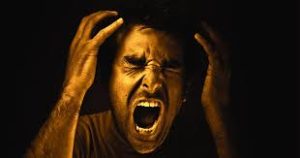 If evil and badness coming through your ear, it is entering into your being. Your being is just a bus, a ship carrying everything. If what comes to your eyes is of a badness and bad desire, bad characteristics, bad energies, bad nazar (gaze) upon everything, of course, then the ship becomes contaminated. What you breathe, then what you taste, and what you eat. It means these senses become overtaken by the bad characteristics.
Then you become this bus that is filled with bad energy. Then, imagine this bus with all of these evil characteristics and characters onside your bus. Of course, they say, 'Stop here, do this haram (forbidden). Watch this and do this haram. And be angry and do this forbidden.' Every type of badness begins to come to the servant.
Learn How to Build Your Energy Against Negativity
So, when Allah (AJ) gives the shaykhs, gives the guides an understanding, this is all about energy. So, then your defense and your protection against this negativity is how you understand, and how you build yourself, how you build your energy, how you build your connection.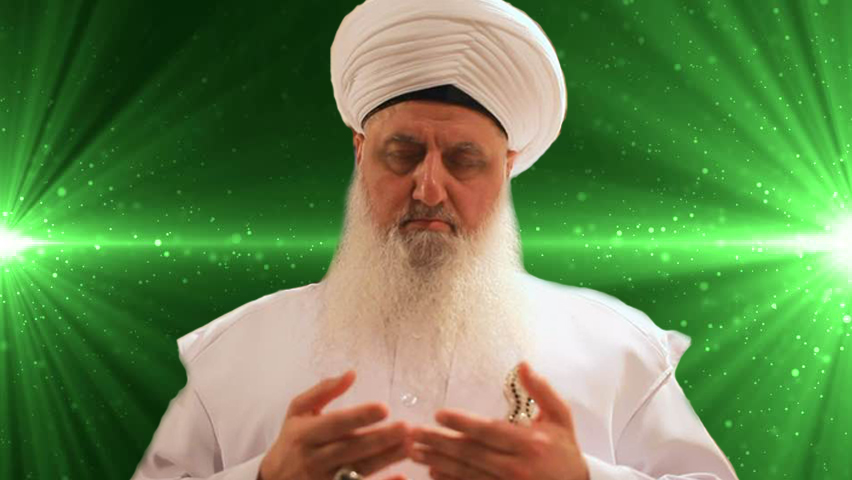 That what do you eat? And the cleanliness of that energy that you are eating. That you are taking on the energy. They understood that when they eat certain foods in certain places, they can feel the energy of the person who has been preparing it; the people and the staff at the restaurant, the people in the staff that are all around. They feel the energy and that energy is going into the food and it is now affecting them. They can come home and feel a desire that was not theirs. Why? Because they understood it came from the food.
So, when we understand all these, then what I drink is going to affect me. I am going to make du'a (supplication) on everything. What I eat is going to affect me. I have to make du'a on everything. Everything that I do and all my actions that I am doing has an affect upon me.
Purify Your Hearing By Listening to Praising Upon Prophet Muhammad ﷺ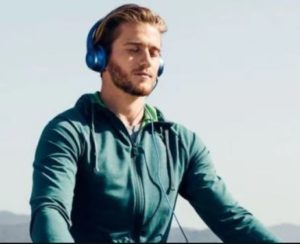 So, then I am going to understand all of these senses. I am going to not just say istighfar and stop it, but I am going to now focus on my senses. Ya Rabbi, grant me that my ears to hear good. So, it means then start listening to salawats (praises upon Prophet Muhammad ﷺ). And it begin to attack. Whatever is trying to attack you in your ears, you have to attack them back at all the same points.
This is a fight and a fight to the death with shaitan (satan). If you know he is coming after your ears, play salawats to fight him so that you clean this entry point. Your castle is your heart. The Kingdom of Allah (AJ) is entering into your being. So, then protect your kingdom. Protect your ears and listen to salawats, listen to Holy Qur'an. Listen to that which is good. Listen to talks and realities that improve your being.
Purify Your Gaze By Looking at Pictures of Awliyaullah
Then look to your eyes and say that, 'I want to purify my eyes ya Rabbi, I want to keep my nazar on my feet. I take a path in which my nazar bar qadam (gaze upon the feet). That ya Rabbi, let me to live a life in which I lower my gaze. And that let me to look at my feet and where these feet are taking me in life. Let me to purify my gaze.'
And then I begin to put the pictures of awliyaullah (saints) all around where I am, all around my computer, all around my home. A most ridiculous statement you can make is, 'I heard that this is shirk (polytheism).' If you think having a picture of pious people is shirk, but having pictures of naked women is something you make tawbah (repentance) about, you are crazy in your understanding. If you are going so far as to do all of these forbiddens and look at all of these forbidden images, you have to fight shaitan (satan) right at that location.
The Importance of the Saliheen is Shown in Our Salah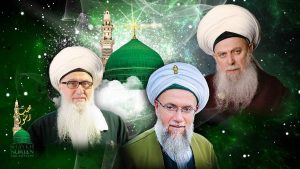 It means then we were taught that put the pictures of pious people. Why? You say it in your salah (daily prayer), "Assalamu 'alayna ayyuhan Nabi wa 'alaa 'ibadulllahis saliheen."

التَّحِيَّاتُ لِلَّهِ وَالصَّلَوَاتُ وَالطَّيِّبَاتُ. السَّلاَمُ عَلَيْكَ أَيُّهَا النَّبِيُّ وَرَحْمَةُ اللَّهِ وَبَرَكَاتُهُ، السَّلاَمُ عَلَيْنَا وَعَلَى عِبَادِ اللَّهِ الصَّالِحِينَ،…
"Attahiyatu Lillahi wa salawatu wat tayyibatu. Assalamu 'alayka ayyuhan Nabiyu ﷺ, wa rahmatullahi wa barakatuhu. Assalamu 'alayna wa 'alaa 'ibadulllahis saliheen…"
"All the best compliments and the prayers/praising and the pure/good things are for Allah. Peace and Blessings be upon you, O Prophet ﷺ! Peace be on us and on the righteous servants of Allah…"
In your salah, Allah (AJ) is teaching you give your salaams (greetings) to Prophet ﷺ and 'Ibadulllahis Saliheen (the Righteous Servants of Allah (AJ)). All these Saliheen (righteous) that are all around Prophet ﷺ. In your salah, Allah (AJ) is teaching you, 'Give salaams to them.' So, then where would it be forbidden to have them around the home, all these awliyaullah and pious servants? You don't have to know who is a wali (saint), just say, 'This is a nurani (luminous) person and he reminds me of the love of Sayyidina Muhammad ﷺ.'
Photos of Pious People Helps You Stop Looking at Haram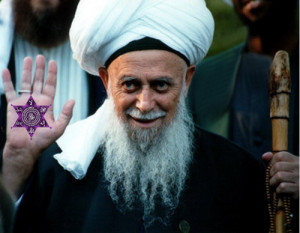 Then I put those pictures all around the computer. I put it as my screen saver. I put it all around the house because now I am in a fight with shaitan. As he is coming for my eyes, I see the picture of my shaykh and I say, 'Oh, maybe I shouldn't be clicking on that link right now. I can see my shaykh looking at me. I can see the face looking at me.' And the power of the soul because this is Allah's (AJ) creation, this is not a drawing. As soon as you look at them, you feel the energy coming into your heart, that don't click on that. Don't look at that.

So, you are putting this battle, you know, tit for tat. If shaitan (satan) is coming after your eyes, put the pictures of awliya (saints) and pious people all around. Put it as a screen saver. Put the Qur'an and salawat into the ears.
Cleanse the Energy of Your Food and Drink By Making Du'a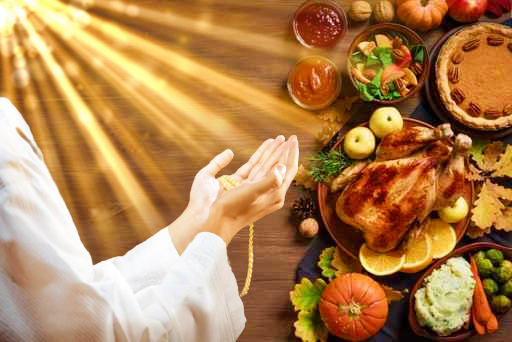 Be conscious of what you are going to eat, where you are going to eat it. If it is halal (permissible) but the energy of people bad, make a du'a on everything that you eat, "Ila sharafin Nabi sallAllaahu 'alayhi wa sallam, wa aalihi wa ashaabihil kiraam…wa ila arwahi mashayikhina fit tariqatin Naqshbandiyatil 'aaliyah…" We have the du'a for eating food on the (Muhammadan way) app.
إِلَى شَرَفِ النَّبِيِّ ﷺ وَاِلَى آلِهِ وَصَحْبِهِ الْكِرَامِ، وَإِلَى أَرْوَاحِ إِخْوَانِهِ مِنَ الْأَنْبِيَاءِ وَالْمُرْسَلِين، وَخُدَمَاءِ شَرَائِعِهِمْ، وَإِلَى أَرْوَاحِ الْأَئِمَّةِ لْأَرْبَعَة. وَإِلَى أَرْوَاحِ مَشَائِخِنَا فِي الطَّرِيْقَةِ النَّقْشبَنْدِيَةِ الْعَالِيَّة،… وَ اِلَى سَائِرِساَدَاتِنَا وَالصِّدِّيْقِيْنَ . الْفَاتِحَةُ.
"Ila sharifin Nabi (SallAllahu 'alayhi wa Sallam) wa ila aalihi wa sahbihil kiram, wa ila arwahi ikhwanihi minal Anbiyai wal mursalin, wa khudamayi sharay'ihim, wa ila arwahil a'imatil arba'ah. Wa ila arwahi mashayikhina fit tariqatin Naqshbandiyatil 'aaliyah,… wa ila sayiri sadatina wa Siddiqin." Al Fatiha.
"Honour be to the Prophet Muhammad ﷺ, and his family, and his distinguished Companions, and to the souls of his brothers; all the Prophets and messengers. And to our honoured Shaykhs of Naqshbandi Order,… and to all our masters and those who are Truthful." (Recite First Chapter of Holy Qur'an, Al Fatiha (the Opening)
So, then everything you are about to eat and drink should have a du'a upon it. Because when they understood the secret of food is that there is an energy on the food. And this energy comes into the mouth. And from this mouth, the energy will try to make its way into the heart.
Grounding Power of Siwak Defends Against Negativity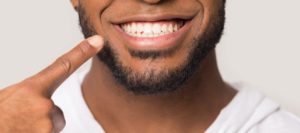 I think they say you have 32 teeth; 16 that carry the good and 16 that carry the bad energy. That is why many Ahlul Bayt (Holy Family of Prophet ﷺ), their teeth are cracked and deformed because they carry the burdens of people. So, the first defense Allah (AJ) gave you – why Allah (AJ) gave you teeth? He (AJ) could have given, you know, just hard gums and you can gnaw through everything. Everything Allah (AJ) designed from us is a defense and an energy mechanism. That what you are going to eat, when you have a du'a (supplication) on it or you don't have a du'a on it, it's comprised of the energy from the creature, from the one who touched it, the one who prepared it, the one who…Everywhere along the line, this thing that you are putting into your mouth has been collecting energy. And you just put it right into your mouth, chew and start to go down.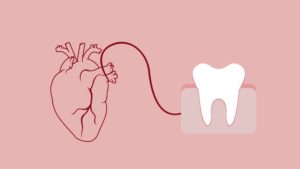 Then dentists found out that the plaque on the teeth causes heart attack. So, they found out the physical correlation between your teeth and your heart. Where awliya already know and why Prophet ﷺ taught them, was the siwak (teeth cleaning twig). The siwak, "Nifaq e Qalbi, wa shirk e Khafi", 
اَللّهُمَّ طَهِّرْ قَلْبِي مِنَ النِّفَاقِ والشِّرْكِ اَلْخَفِي
"Allahumma tahhir qalbi minan nifaaqi wash shirki al khafi."
"O Allah! purify my heart from hypocrisy and the hidden polytheism."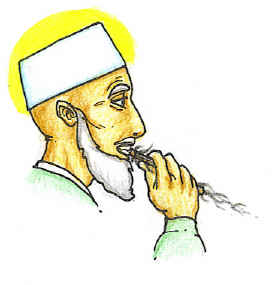 The siwak, was a grounding. It was not for brightening your teeth and say, 'Well, I use Crest so I don't need to use siwak.' No, siwak is a piece of wood that grounds energy. [Shaykh demonstrates how to use siwak in the mouth]. As soon as you put it into your mouth, whatever negativity that was from the food, from the energy, from the breath, from the drink, whatever we are bringing in, before it goes into the heart and begin to attack the heart…Because shaitan is trying to enter into the being, to attack. It's a fight to enter the castle and go after where the King is seated upon the Throne. As soon as you put siwak, it is a grounding, like a prong that pulls all the negativity and all the bad energy out.
Guard Your Breath and Avoid People Who Destroy Their Lungs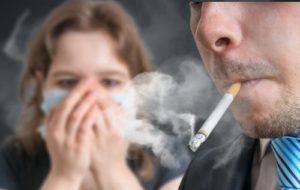 So, then they begin to understood that was the defense of the mouth, the defense of their breath. When they understood the power of their breath, they didn't take their breath into areas that were forbidden. Some people say, 'I don't smoke, but it is okay the other people do. And I go to a places where everybody is smoking, but, I don't smoke.' It is just a matter of time that those creatures are entering into you.
And anybody who purifies themselves, they can witness that smoke comes after them, 20 feet away, 30 feet away, because the smoke are shayateens (devils). There is a zurriya (progeny) of shaitan in that tobacco. They say it is 99 different carcinogens, poisons. So, who is a poison? Shaitan as a poison. As soon as that tobacco is lit and that smoke is moving, it is the prodigy of shaitan coming towards you. And if you didn't put it in your mouth, it is coming into your nose through second-hand smoke, which they say is more deadly than the first-hand smoke. So, then you guard your breath that, 'Ya Rabbi, let my breath to be clean and not to be around the people whom are trying to destroy their tree of life within their being.'

Shaykhs are Trained By Allah (AJ), Sayyidina Muhammad ﷺ and Awliya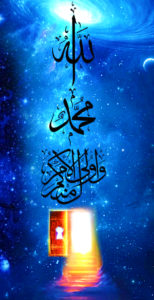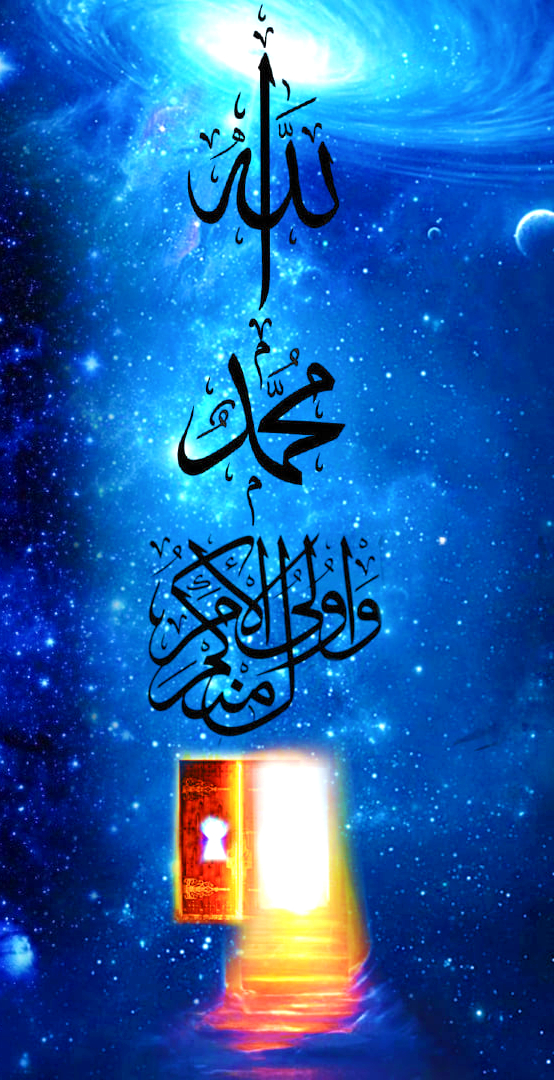 So, the muttaqeen (people of consciousness) were trained: "Wa hudal lil muttaqeen."
﴾الم ﴿١﴾ ذَٰلِكَ الْكِتَابُ لَا رَيْبَ فِيهِ هُدًى لِّلْمُتَّقِينَ ﴿٢
2:1-2 – "Alif, Laam, Meem. (1) Dhaalikal kitaabu laa rayba feeh, hudal lil muttaqeen. (2)" (Surat Al-Baqarah)
"Alif, Lam, Meem. This is the Book that there is no doubt/crookedness in it, it's a guidance for pious people who are conscious of Allah." (The Cow, 2:1-2)
Where Allah (AJ) says, 'Nobody knows except those whom are guided, the muttaqeen whom are guided.' It means that they're a guidance, that they were guided to a degree in which to come back and guide people, to be fierce against their war with shaitan. You can't say that shaitan knows more and the ulama (scholars) of Sayyidina Muhammad ﷺ don't know anything. It's the ones whom are…they're only external scholars don't know anything. The ones whom are internal, they have been trained by Allah (AJ), by Sayyidina Muhammad ﷺ, by awliyaullah.

Muttaqeen Fight at All Entry Points Against Shaitan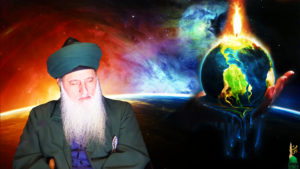 They understood this muttaqeen. They understood this power of their mouth. They understood the energy that coming into their mouth. They understood how to protect the energy of their mouth, their breath. How to protect the energy of their eyes. As soon as they walk with their head up, they feel the arrows of shaitan coming towards their eyes. The energy that is coming and attracting to their eyes when they go to the mall and when they go to public spaces. So, they keep their nazar bar qadam, their eye upon their feet. And they understood their breath and their hearing. As a result, they fought at all entry points against shaitan so that the energy not entering them with that negativity. As a result, without that negativity, they become excess positive.

Strive to Be a True Ahlus Sunnah wal Jama'ah & Wear the Sunnah

So, then when you fall into a chaal and you fall into a hole of sins, Allah (AJ) didn't expect you – lift yourself out. This was Ahlus Sunnah wal Jama'ah (People of Prophetic Tradition and Community), not Ahlus Sunnah and you alone. So, they pick and choose when they want to call themselves Sunnah and Jama'ah and they don't understand and carry through with the whole thing.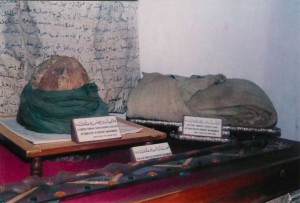 One is Ahlus Sunnah (People of the Prophetic Tradition), is you should have your head covered.Otherwise, why you keep calling yourself Ahlus Sunnah? What of you is Ahlus Sunnah if your head is not covered all the time? You say, 'Oh, these are Ahlus Sunnah wal Jama'ah.' None of them in the audience have even a head cover. Isn't that a Sunnah (traditions) of the Prophet ﷺ? You should be from Ahlus Sunnah, you should have your greatest weapon always in your pocket, is your siwak. They should have a ring and understand that the ring was for nazar (gaze) and the nazar of people upon them. They should wear clothes of modesty because these are the clothing of a warrior of Allah (AJ). Don't you see in the old Bruce Lee movies? They even had jubba (robe) in Asian movies. They are in full Sunnah. There was a time in which everybody walked with the Sunnah. And that was a gift from the presence of Sayyidina Muhammad ﷺ. As a result, they understood they're fierce in their understanding of energy and how they protect themselves.
Keep the Presence of Pious People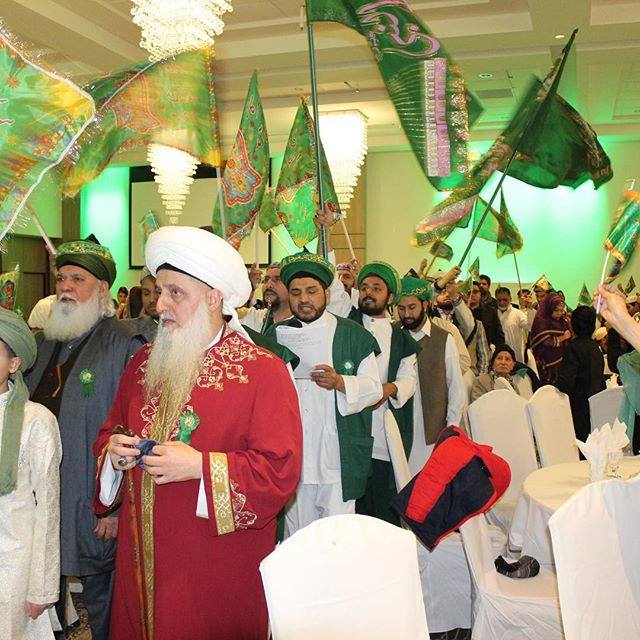 So, Allah (AJ) didn't expect though, for everyday sinner, just you know, make istighfar and stop doing it. How did they go through all that training if it was so simple? But what Allah (AJ) prescribed for you? "Wa kono ma'as sadiqeen, ittaqollaha." Have a consciousness and be with the sadiqeen.
﴾يَا أَيُّهَا الَّذِينَ آمَنُوا اتَّقُوا اللّهَ وَكُونُوا مَعَ الصَّادِقِينَ ﴿١١٩
9:119 – "Ya ayyuhal ladheena amanoo ittaqollaha wa kono ma'as sadiqeen." (Surat At-Tawba)
"O you who have believed, have consciousness of Allah and be with those who are truthful/Pious/sincere (in words and deed)." (The Repentance, 9:119)
Be with truthful servants whom they are truthful with their deeds and their actions. It means keep the company of people. Tariqatuna as suhbah wal khairu fil jami'ah (Our way is companionship, and goodness is in the association). Keep the presence of the jama'ah (community). Keep the presence of pious people. Keep the presence of people whom are struggling to improve themselves.
We are Not Alone, Our Guides are Ropes That Pull Us Out of Negativity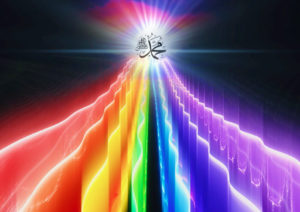 As a result, they're a rope. So, every time you fall into a hole, you 'hold tight to their rope' and they begin to teach you, they begin to uplift you.

﴾وَاعْتَصِمُوا بِحَبْلِ اللَّـهِ جَمِيعًا وَلَا تَفَرَّ‌قُوا ۚ  ﴿١٠٣
3:103 – "Wa'tasimo bihab lillahi jamee'an wa la tafarraqo…" (Surat Ali-Imran)
"And hold firmly to the rope of Allah all together and do not separate…" (Family of Imran, 3:103)
They begin to pull you up. So that their excess positive energy can hit you and push out all of these negative energies. And they basically come onto your bus and beat everybody up and throw them out. And it is not something hard for them. You think the passenger on the bus has more power than a pious servant of Allah (AJ)? No! With just their nazar (gaze), most of the occupants will be taken off of that insan (human being). Then, the few stubborn ones, they require a little more of a beating.
It means that Allah (AJ) didn't want for us to struggle alone, but keep the company of pious people (Holy Qur'an, 9:119). In the fellowship of this power, you should find a safety, a teaching, and an understanding. As a result, they uplift their students from these sinnings and from these actions.
﴾يَا أَيُّهَا الَّذِينَ آمَنُوا اتَّقُوا اللّهَ وَكُونُوا مَعَ الصَّادِقِينَ ﴿١١٩
9:119 – "Ya ayyuhal ladheena amanoo ittaqollaha wa kono ma'as sadiqeen." (Surat At-Tawba)
"O you who have believed, have consciousness of Allah and be with those who are truthful/Pious/sincere (in words and deed)." (The Repentance, 9:119)
Then they teach them, that to make your zikr (chanting), and everything we went over; how to guard your ears, how to guard your eyes, how to guard your breath, how to guard the tongue. How to guard your entire being from all of these attacks. Then be conscious of what you are going to eat, all of this training. And then their knowledges and all of the knowledges that are being conveyed to the heart. Each knowledge has an energy for the soul and dresses and blesses the soul.
Follow Tariqah to Fight Against Demonic Attacks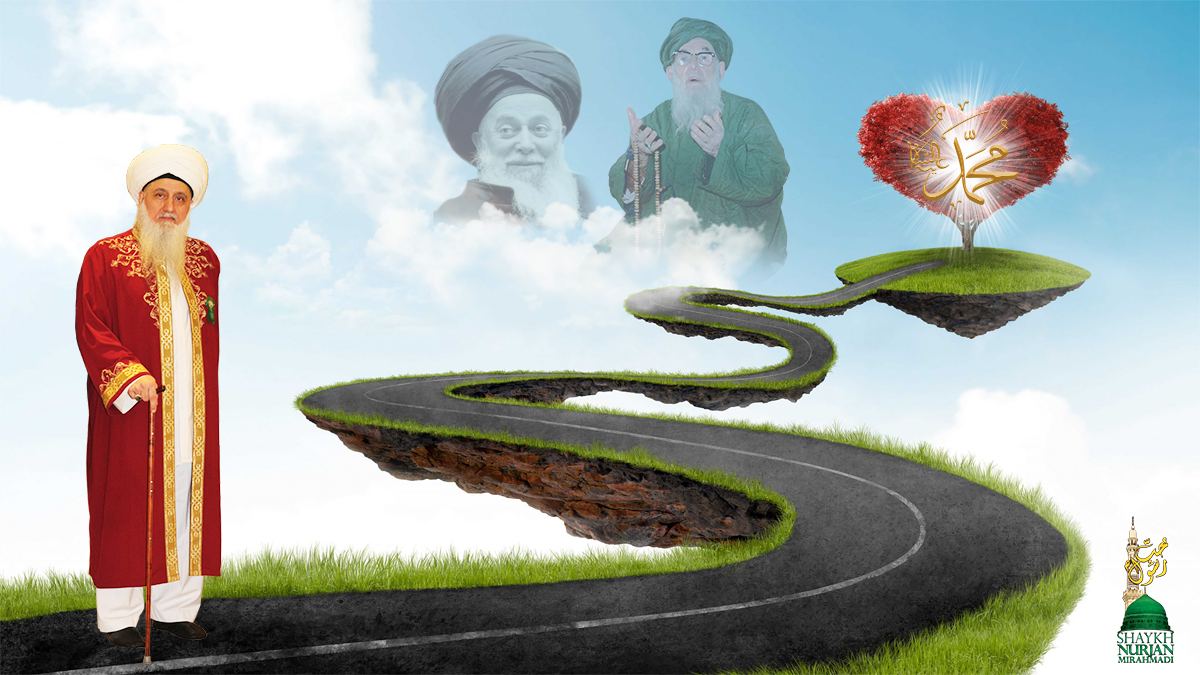 We pray that Allah (AJ) give us a greater understanding of this reality of fighting and combating negative forces, negative desires. Don't just succumb and say that, 'Pornography is everywhere and I am going to do it.' No, it is the abundance of negative energy. And why shaitan is going after the believer? Because if you should reach to your reality, you are the power of a thousand men. And one by one, he wants to take the Bani Adam (children of Adam) out of the game. How? By contaminating their eyes. You don't see the attack? His pornography is at every phone. It is just one click away.
He attacks their ears with every type of horrific music, bad lyrics, bad sounds. Why? To darken the heart of the servant. Every type of forbidden and dirty food, every type of forbidden drink. They say the drinks are 'spirits.' They're not even hiding what's in it. You are drinking spirits and being surprised why shaitan (satan) has entered into that insan (human being).
So, it means that Allah (AJ) is teaching us there is a way. If you want it, follow them, their tariq (spiritual path). Their way is a way against devils. Their way is an understanding of how shaitan is operating in this dunya (world) and that the rahmah (mercy) of Sayyidina Muhammad ﷺ has not left people to themselves and their bad characteristics. InshaAllah.
Bi hurmati Muhammda al Mustafa wa bi sirri surat al Fatiha. Subhana rabbika rabbal 'izzati 'amma yasifoon, wa salaamun 'alal mursaleen, walhamdulillahi rabbil 'aalameen. Bi hurmati Muhammad al-Mustafa wa bi siri Surat al-Fatiha.
Special thanks to our transcribers for their help with transcribing this suhbah.
Original Date of Suhbah: August 17, 2020
Related Articles: 
Please Donate and support us to spread these heavenly knowledge by clicking the heart button below.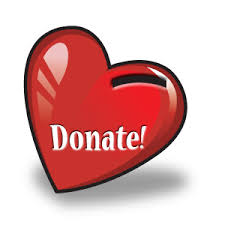 Copyright © 2021 Naqshbandi Islamic Center of Vancouver, All Rights Reserved.