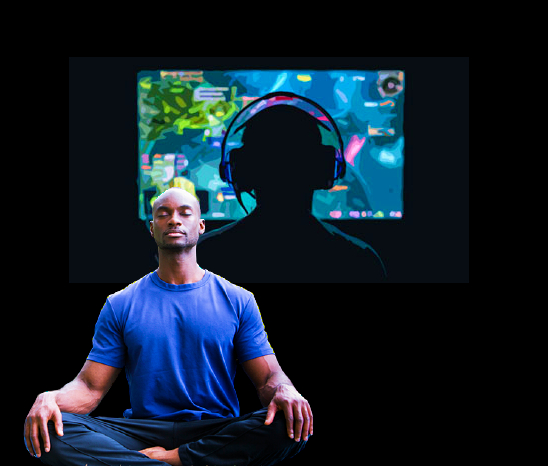 Fast with Your Eyes to Lower the Bad Desires
This Article Has Been Translated



Spanish
From the Realities of Mawlana (Q) as taught by Shaykh Nurjan Mirahmadi.
A'udhu Billahi Minash Shaitanir Rajeem
Bismillahir Rahmanir Raheem
I seek refuge in Allah from Satan, the rejected one
In the Name of Allah, the Most Beneficent, the Most Merciful
Whatever We Do Often, the Appetite For It Grows

Big, big subject that keeps coming in all the emails is pornography.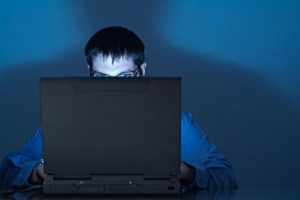 That to look at things that are not halal (permissible) and dangerous for the heart. And as a result of looking at all those things, one then develops a desire that can overtake them. And then they're continuously sort of self-gratification. The danger on the pornography and then the danger of continuously graifying yourself – the one on the gratification of the self is like eating. Anything that we do and we do often, the appetite for it is growing.

Reality of Fasting – Anything You Abstain From, Its Desire Drops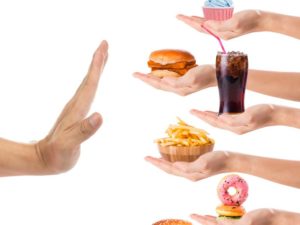 And that's why Prophet ﷺ described for us fasting because shaitan runs through the blood. As soon as we fast and take a way of fasting – one, many energies are being depleted from the body. Shaitan that is running through the blood of insan (human being) is going to be restricted. And anything that you try your best to abstain from gratifying yourself, its desire will drop.

[قَالَ رَسُولُ اللَّهِ صَلَّى اللَّهُ عَلَيْهِ وَسَلَّمَ: "إنَّ الشَّيْطَانَ يَجْرِي مِنْ ابْنِ آدَمَ مَجْرَى الدَّمِ" ] صَحِيحْ اَلْبُخَارِيْ، صَحِيحْ مُسْلِمْ وَ مُتَّفَقُ عَلَيْهِ
Qala Rasulullahi (saws): "Innash shaitana yajri min ibni Adama (as) majra addami." [Sahih Bukhari, Sahih Muslim wa Muttafaqu 'alyhi]
The Prophet of Allah (pbuh) said: "Satan moves/flows in sons of Adam (pbuh) through the blood."
The more you give to it thinking, 'Ok,' then it keeps increasing. Before you know, that desire is increasing. Then it becomes a vicious cycle. The desire within is increasing so then the person gratifies themselves. Then the desire through their eyes, everything is becoming hungry from that.
Fast and Increase Spiritual Practices to Control the Desire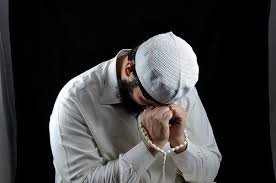 So, the deep reality of fasting and we're now talking about intermittent fasting. The fasting, full fasting of Ramadan and the style of Ramadan what they call 'dry fast' where you eat and drink and nothing. If you can do that often, then alhamdulillah, that desire should go. If you can fast from the desire and say, 'Oh, I'm going to refrain from doing that. I am going to increase my salawats (praises upon Prophet Muhammad ﷺ), increase my meditation, increase my practices,' so that you can control that desire.
The more you can abstain from it, the more that desire would diminish.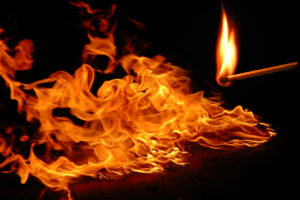 The more you give to it like a fire, you put a little bit of a match to it, it starts to grow where you can't control it. As much as you abstain, say, 'I'm going to abstain from that and try to take a control,' like a struggle. All the characteristics have to be struggled against. Allah (AJ) give you command over that energy and it begin to diminish.
Bad Actions Opens Up Our Force-Field
Then the reality of the fasting – what's causing that energy to overtake? And that's why we said this sayyiati a'maluna (sins of our actions) that there are sins that are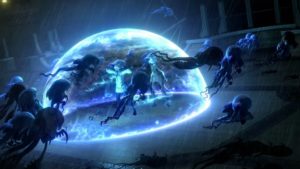 coming into you. As soon as you commit a sin whether by eating, drinking or seeing, you opened up your force-field. So, this is the easiest and most clear way of talking is through energy. Anything that you do that opens your force-field. Once you open the force-field, these ifrit (powerful demon); you visualize them like a mosquito, like black things, like a black sludge. They're in the millions coming towards you because your shield is gone. Your shield of wudu (ablution) is gone. Your shield of good characteristic and good actions – it has a hole in it. These ifrit are coming through.
Be Careful Where You Eat, Chef's Energy Will Be On That Food
When they come through, they come through the food you eat. You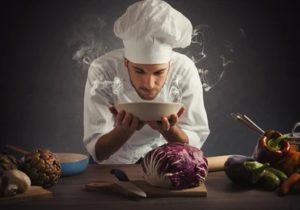 begin to look back and say, 'Was the food I was eating, was this halal? In the sense that, was this something allowed for me? The food I ate – did it have a person who had a bad energy in it?' Because you start to make your tafakkur about all your energy. Where were you deficient on your energy sources? So, that you understood in energy – why we talk about halal food is not so much the zabiha (slaughter). But when you go to eat, the person who's serving you food, if they're not from your belief and they're in junub (ritually impure) that they just did something, they don't ever wash, they don't care about washing. All of their energy, their thoughts, their desires, their actions, they're putting into this food. They're looking with nazar onto the food.
Pray on Food to Cleanse It of Negative Energies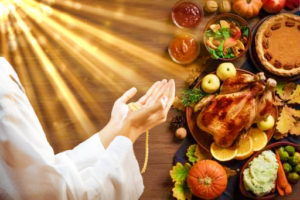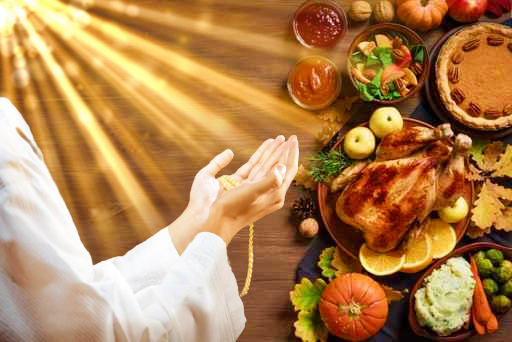 So, the food that we eat picks up many energy sources. Forget about if it was the zabiha question, just the energy sources of that food. Then I have to say, 'Ok, my energy and my food of what I'm eating, am I making my du'a (supplication) over everything?' At least I can balance this energy by saying "Ila sharifin Nabi ﷺ…" and in the app (Muhammadan Way App) we have du'a for food. By the sanctity and the noble soul of Sayyidina Muhammad ﷺ "Ila sharifin Nabi ﷺ wa ila aalihi wa sahbihil kiram, Wa ila mashayikhina…"

إِلَى شَرَفِ النَّبِيِّ ﷺ وَاِلَى آلِهِ وَصَحْبِهِ الْكِرَامِ، وَإِلَى أَرْوَاحِ إِخْوَانِهِ مِنَ الْأَنْبِيَاءِ وَالْمُرْسَلِين، وَخُدَمَاءِ شَرَائِعِهِمْ، وَإِلَى أَرْوَاحِ الْأَئِمَّةِ لْأَرْبَعَة. وَإِلَى أَرْوَاحِ مَشَائِخِنَا فِي الطَّرِيْقَةِ النَّقْشبَنْدِيَةِ الْعَالِيَّة،… وَ اِلَى سَائِرِساَدَاتِنَا وَالصِّدِّيْقِيْنَ . الْفَاتِحَةُ.
"Ila sharifin Nabi (SallAllahu 'alayhi wa Sallam) wa ila aalihi wa sahbihil kiram, wa ila arwahi ikhwanihi minal Anbiyai wal mursalin, wa khudamayi sharay'ihim, wa ila arwahil a'imatil arba'ah. Wa ila arwahi mashayikhina fit tariqatin Naqshbandiyatil 'aaliyah,… wa ila sayiri sadatina wa Siddiqin." Al Fatiha.
"Honour be to the Prophet Muhammad ﷺ, and his family, and his distinguished Companions, and to the souls of his brothers; all the Prophets and messengers. And to our honoured Shaykhs of Naqshbandi Order,… and to all our masters and those who are Truthful." (Recite First Chapter of Holy Qur'an, Al Fatiha (the Opening))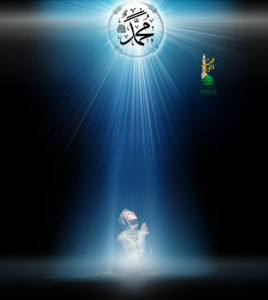 So, I'm asking in the name of the nobleness of Sayyidina Muhammad ﷺ, the awliya (saints), the sahabi (holy companions of Prophet ﷺ), Ahlul Bayt (as) (Holy Family of Sayyidina Muhammad ﷺ) and my shaykhs. Their arwah (souls) that now gaze upon my food and my ta'am (meal), my drink that with your barakah (blessing). And Allah (AJ) say that, 'Mention these names and "Tanzilur Rahmah" and a rahmah (mercy) come,' that rahmah, 'Ya Rabbi clean every badness in what I'm about to eat and to drink.'
عِنْدَ ذِكْرِ الصَّالِحِينَ تَنْزِلُ الرَّحْمَةُ
"Inda dhikres Saliheena Tanzilur Rahma.
"In mentioning the names of the pious people, Allah's Mercy descends." Prophet Muhammad (pbuh)
All Images That We See are Burned Onto Our Hard Drive (Heart)

So then, are we making the du'a on all the food? Are we understanding that whatever energy is coming into me, what am I picking up of these energies? That then is the trail of energy. How to understand that, 'Why, why is this energy coming to me?' If these energies are coming to me, no doubt you're going to have desire! Then when you start to look at it, you have to think that every time you're looking at these things, you can't meditate. Because as soon as you want to close your eyes to connect and visualize you're in Madina, you have all these horrific images are coming to your eyes. And that's exactly what shaitan wanted to do. That's why we said in fasting is not fasting of the mouth; it's fasting of all the senses.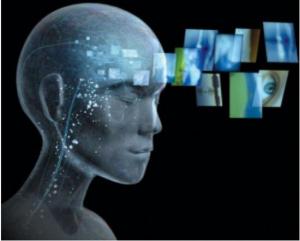 When you're trying to use your heart to connect to Sayyidina Muhammad ﷺ but shaitan says, 'No no, that look at this image!' As soon as you look at this image, the image went from your eyes because it's the window to the soul. The image goes from your eyes and then burned onto the heart. So, the heart is the hard drive and your eyes are capturing like a video camera. So, all this capturing – 10,000 images, 20,000 images – it's actually going to crash your hard drive. So, there's no way to meditate. As soon as you meditate, you're seeing all these horrible images. And that was the understanding in pornography. Why shaitan is trying to contaminate the eyes? Because he's trying to collapse your heart.
How to Defend Yourself Against Pornography
So one is, what am I going to eat, drink, make my prayers over all of the ways energies are coming in. And then to understand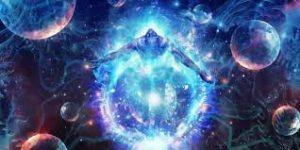 how to defend myself against that, by making my salawats (praises upon Prophet Muhammad ﷺ), by keeping my wudu, by trying to wash. That when I've seen things like that, that when I take a shower in the morning, that to see my soul washing away all of these negativities, 'Ya Rabbi, let my soul in the whirling of its actions. Let all this negativity that try to come into my eyes to be washed away, to be washed away.'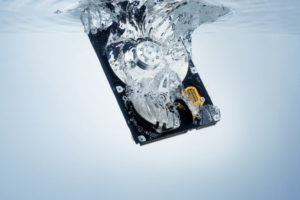 And you make a wudu (ablution) from what's in the heart and the images that are in the heart like a hard drive cleaning. You're cleaning the hard drive in the shower by visualizing the soul being washed by water and washing away images that were not good for the eyes to see. Once we understand that in the tafakkur and do the salawats, do the awrads (daily practices), do all the connections, then we should have an understanding and a grasp of that desire, inshaAllah.
Subhana rabbika rabbal 'izzati 'amma yasifoon, wa salaamun 'alal mursaleen, walhamdulillahi rabbil 'aalameen. Bi hurmati Muhammad al-Mustafa wa bi siri Surat al-Fatiha.
Special thanks to our transcribers for their help with transcribing this suhbah.
Original Date of Suhbah: July 30, 2020
Complete Article: Pornography Addiction & Demonic Possession Q&A
Related Articles:
Please Donate and support us to spread these heavenly knowledges.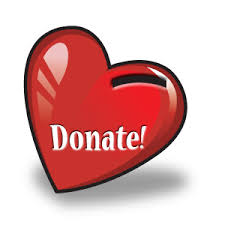 Copyright © 2021 Naqshbandi Islamic Center of Vancouver, All Rights Reserved.