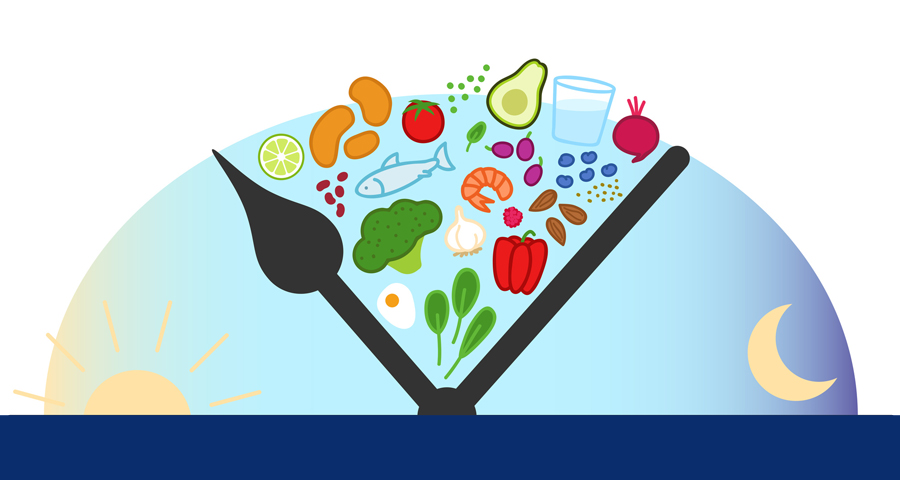 Intermittent Fasting and the Clash of Heavenly And Earthly Energies
From the Realities of Mawlana (Q) as taught by Shaykh Nurjan Mirahmadi
A'uzu Billahi Minash Shaitanir Rajeem, Bismillahir Rahmanir Raheem
I seek refuge in Allah from Satan, the rejected one
In the Name of Allah, the Most Beneficent, the Most Merciful
Alhamdulillahi Rabbil 'aalameen, was salaatu was salaamu 'alaa Ashraful Mursaleen, Sayyidina wa Mawlana Muhammadul Mustafa ﷺ. Madad ya Sayyidi ya Rasulul Kareem, Ya Habibul 'Azeem, unzur halana wa ishfa'lana, 'abidona bi madadikum wa nazarekum.
Intermittent Fasting was Recommended by Awliya (Saints)
In the purification and the fasting is abstinence. Anytime we fast, you're cutting the connection of shaitan (satan) into your being. And that's why intermittent fasting was recommended. Now it's very popular. This was recommended by awliyaullah (saints) that try to eat the one time a day. It means try to have your significant meal only once and has many affects upon the body. That would open now the subject within the stomach and the reality of the stomach. That when the stomach is in a continuous use. 
The Heavenly Energy and Dunya Energy Clash at the Belly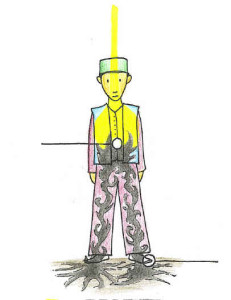 We have to understand the spiritual physiology of what's happening, emanation is coming from the heavens and dressing us. The emanation of dunya (material world) is so powerful now with satanic forces, it's coming up the feet. So, then where are they going to clash? And the equator is the belly button.
So, then look at the belly button is the stomach area. Look to the other side of the belly button is your back where your spine is coming all the way to the back of your spine is like the opposite side of your belly button.
The Clash of Energies Causes Pain in the Stomach, Lower Back & Legs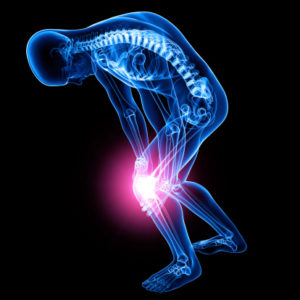 So, you've stomach problems, back problems [Shaykh aligns both on human body] and then all the people with horrible leg problems. Why is that? Because that's a sign of the spiritual attack and energy warfare now that happening upon insan (mankind). 
That they have heavenly emanations. They have their zikr (Divine remembrance), their practices, some light in their soul, praying, whatever they're doing in life to try to improve themselves. And the emanation of the material world that's so profound now with all its negativity is then coming up their legs, causing many difficulties upon their feet. And all their feet then coming up all their legs, causing all the pain within their legs. This emanation of energy is just moving up. And that's why all the pain upon the leg.
Negative Energy Travels Up the Legs to Attack the Heart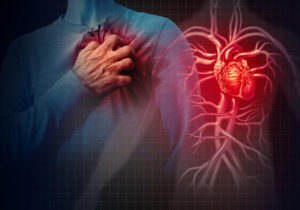 And then where this emanation is trying to go? It's trying to go to the heart. Its whole interest is to enter the genitals, enter the stomach; from the stomach, enter into the organs and go for the heart. So, view them not only as energies, but imagine like orcs from The Lord of The Rings. They're negative forces that they're under attacking this human being. And their whole interest and their order from shaitan is 'Go after his heart'. They can't attack the heart because of the light that's coming on the heart. So, all day long, the emanation is coming up the feet, coming up the feet, coming up the feet and going up.

Food Is Another Way that Negative Energies to Enter our Body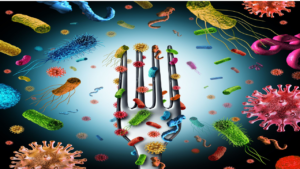 Then how they're going to enter into the body with even more force? It's with the ta'am and the food. So, shaitan (satan) has now contaminated everyone's source of food. And that's why it was so important to eat correct. Eat clean, eat with your du'a (supplication) on it, on all the food. Make sure the people who were touching and preparing the food have wudu (ablution), they're clean.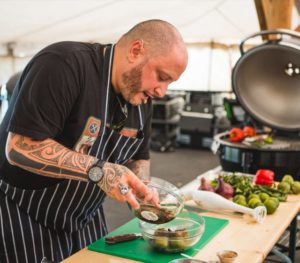 But now nobody has access to that in the western world. That they're surrounded by so many horrific types of food. That you know, you think it is fast food but they are people who are in junub (ritually impure), they have no concept of wudu. They have many mental, psychological issues and they just touching everything you eat, touching everything you eat. So, then the food becomes like a bomb, like a disaster waiting to happen. As soon as you put it into your mouth, like 500 shaitans are in there.
The Stomach is a Great Battlefield of Insan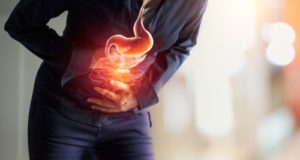 What happens then? Those shaitans now are going into the stomach. They're the inside force helping all those negative forces that were coming up your legs. So, now you can see that the great battlefield is the stomach of insan (human being) because whatever he's eating, whatever he's drinking from this contaminated and polluted dunya (material world) we live in now.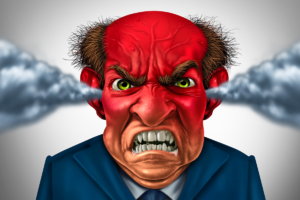 And we don't know what was in all of these things they were giving people. Their aggression become much more, random stabbing happens everywhere, random killing everywhere. People are angry. People are ferocious. People are demonic. We don't even know how many are human left and how many became completely shaitan. So, imagine whatever they're preparing goes into the stomach and completely contaminate that insan with all bad desires, all negativity.  And the energy is already coming up the feet. Then what happens is a battlefield within the stomach.

Why Intermittent Fasting is Recommended?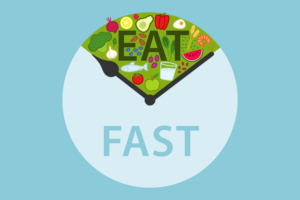 So, that's why then there's so many stomach problemsfor believers. And that's why recommended – intermittent fasting and awliyaullah (saints) came and said, 'Try to eat one time a day.' That you eat at night, stop your eating and don't eat again for 14 to 15 hours. Then when you eat, you eat your food and alhamdulillah, eat a good healthy meal and to fill yourself.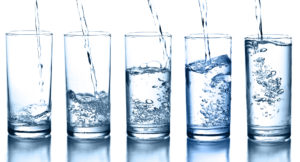 Throughout the day on intermittent fasting, you can have your drinks. And try not to have sugar within what you're eating because the sugar is the danger within food also. That activate every type of difficulty within the stomach. So they drink water, they drink tea without the sugar in it, coffee without sugar in it. They are liquid, no problem. But the shaitan (satan) is moving within the meats, the foods and all of this contamination.

Intermittent Fasting Rejuvenates the Organs

As soon as you enter into an intermittent fast, your stomach is being shut down, the process of digesting is shut down. As a result of digestion shutting down, the body produces enzymes that rejuvenate all the organs. Like a factory, working 40 hours, you know, 20 hours overtime, 60 hours – it's just never ending. And as a result, it begin to malfunction. As soon as you shut the factory down, all the essential organs can rejuvenate themselves. They have like a breathing space. So then, it's highly encouraged to fast throughout the day intermittently.
Fasting Restricts Shaitan from Moving Through the Blood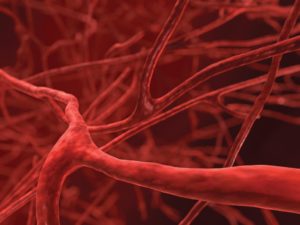 And as a result, what Prophet ﷺ taught us is that shaitan (satan) can't travel when you're fasting. He's moving through your blood system. As soon as you enter into this type of intermittent fast, it's restricting the path and the movement of shaitan. And stopping you from putting all this negativity into your mouth all day long. So, that has immense reality. And that's why the immense problems with stomach.

عَنْ أَنَسٍ قَالَ، قَالَ رَسُولُ اللَّهِ ﷺ: إِنَّ الشَّيْطَانَ يَجْرِي مِنْ الْإِنْسَانِ مَجْرَى اَلدَّمِ."
[المَصْدَرْ: صَحِيِحْ مُسْلِمْ ٢١٧٤]
'An Anasin Qala Rasulallahi ﷺ: "Innash Shaitana yajri minal Insani majra addami." [Sahih Muslim 2174]
Narrated by 'An Anas (ra) that the Messenger of Allah (pbuh) said, "Satan circulates/flows through the human being as blood circulates/flow in the body." [Authentic by Muslim 2174]
Ginger and Turmeric Root Detoxify the Body
Any time you're having all of these energy practices and all this dunya (material world) all around you, there's going to be problems with your digestion and constipation. That constipation is a toxicity for the body. It's like the…well, it is the waste of your entire being not leaving you. Because this energy flow is having a conflict. All the positive energy you're producing and all the negative energy of dunya. Again, when the stomach is in a continuous battle, one of the difficult signs of that battle is the inability to relieve the waste from the body which are all the toxicities and toxins of the body. All the poison of the body hasn't left.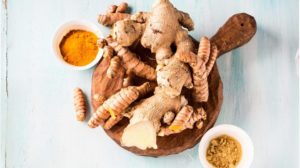 So, imagine you're going around with the poison all day long; one day, two day, three day; hence, the importance of turmeric and ginger. That in these days of difficulty, have lots of turmeric, fresh turmeric and ginger. The turmeric is something that kills toxicity. Prophet ﷺ described, 'It kills everything but cancer.' And is anti-inflammatory and antiviral which means it kills every type of bacteria and relieves the stomach and metabolism. [Hds]
Black Seed is an Anti-inflammatory & Beneficial for the Lungs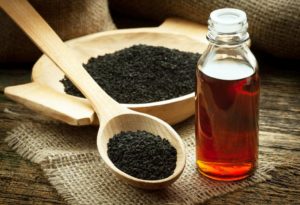 Same with black seed – one to two tablespoons of black seed every day; again, for the digestion. They even found the black seed to be anti-inflammatory and beneficial for the lungs, especially when the lungs are under attack with all these viruses. So, it means these are all the teb e Nabawi and Prophetic medicines, Prophet ﷺ gave to us.
This is just a sample because we're going to get email now with, you know, 50 people who've studied this, that we should 'Do this, this, this, this, this.' All that is good. Everybody can search that on the internet, but we're just going to give a synopsis of the most potent ingredients now for us is turmeric and ginger. The ginger to boost the immune system, turmeric for the anti-inflammatory and to relieve the metabolism of the body, inshaAllah, and the black seed for respiratory difficulties.
Spine Problems Result From a Conflict of Energy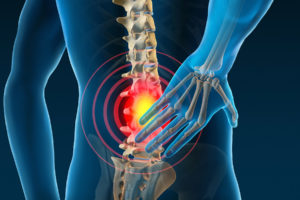 So, with all this energy understanding, then now the stomach is in conflict and in difficulty and where else? The back. The energy that's coming up and the energy that's saying, 'No, no, you can't go any further because you're not going to overtake this servant's heart' and hit it down. And where it hits, you find the bulge comes out which is the lower back and lower back pain with the disc is now having…it's not able to carry the conflict of energy that's coming.
Because the alif for insan (human being) is his spine. All the emanation of your electro power, your whole wiring for your home of your body is this spine. When this energy is coming down with a great force and the dunya (material world) energy is coming up with the equivalently negative desires and all the negativity around, then what's going to happen is then the bulging and the bones and the spine problems. And that causes the immense back pains, the pinched nerves and all these different types of difficulties.
What is the Difference Between Halal, Haram and Zabiha?
When we understand that we're an energy being and the power of fasting, the power of opening the eyes (spiritual vision), the power of what we eat. And make all our du'as (supplications) upon our food, that if it's not something that we can verify it was completely clean, it has to be halal (permissible), but it was not maybe from a clean person, then we recite.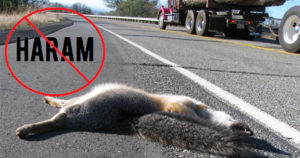 And halal is halal and Zabiha (sacrifice) is something different. Some meat that you can eat is halal, but it may not be zabiha. It doesn't make it haram (forbidden), it's still halal. So zabiha, zabiha is a higher level of purity. Halal is halal. You can't call something halal 'haram.' So, haram is pork. Haram is something you found on the…a squirrel on the side of the road and you want to eat it. No, this is haram. You can't take roadkill and eat [shaykh laughs]. So yeah, but you can't take the food of believing people and say, 'No, this is haram.' No, it's not haram. It's halal, it may not be zabiha.
Recite Du'a Upon Your Food to Bless What You Eat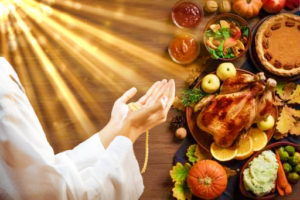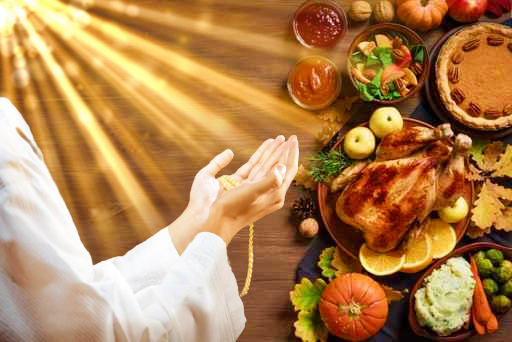 So, those foods are halal (permissible) but the du'a (supplication) has to be recited upon that; the du'a of Ila Sharfin Nabi ﷺ, three shahadah (testimony of faith), seventy istighfar (seek forgiveness), "Hasbun Allahu wa ni'mal wakeel. ("Sufficient for us is Allah, and [He is] the best Disposer of affairs.)" Whatever you want, you keep reciting upon the food. That Allah (AJ), that 'Whatever is doubtful, ya Rabbi, to make it to be pure and to be clean for me to eat.' And inshaAllah, the rest is in Allah's (AJ) Hand.
إِلَى شَرَفِ النَّبِيِّ ﷺ وَاِلَى آلِهِ وَصَحْبِهِ الْكِرَامِ، وَإِلَى أَرْوَاحِ إِخْوَانِهِ مِنَ الْأَنْبِيَاءِ وَالْمُرْسَلِين، وَخُدَمَاءِ شَرَائِعِهِمْ، وَإِلَى أَرْوَاحِ الْأَئِمَّةِ لْأَرْبَعَة. وَإِلَى أَرْوَاحِ مَشَائِخِنَا فِي الطَّرِيْقَةِ النَّقْشبَنْدِيَةِ الْعَالِيَّة،… وَ اِلَى سَائِرِساَدَاتِنَا وَالصِّدِّيْقِيْنَ . الْفَاتِحَةُ.
"Ila sharifin Nabi (SallAllahu 'alayhi wa Sallam) wa ila aalihi wa sahbihil kiram, wa ila arwahi ikhwanihi minal Anbiyai wal mursalin, wa khudamayi sharay'ihim, wa ila arwahil a'imatil arba'ah. Wa ila arwahi mashayikhina fit tariqatin Naqshbandiyatil 'aaliyah,… wa ila sayiri sadatina wa Siddiqin." Al Fatiha.
"Honour be to the Prophet Muhammad ﷺ, and his family, and his distinguished Companions, and to the souls of his brothers; all the Prophets and messengers. And to our honoured Shaykhs of Naqshbandi Order,… and to all our masters and those who are Truthful." (Recite First Chapter of Holy Qur'an, Al Fatiha (the Opening)

Those who are living in a Muslim world, alhamdulillah, fortunate for them, they have everywhere, halal is everywhere. But for those whom living outside of the Muslim world, everything around them is not of that reality and not of that pure nature. So, that becomes a difficulty of the energy.
Avoid Touching People So You Don't Acquire Their Burdens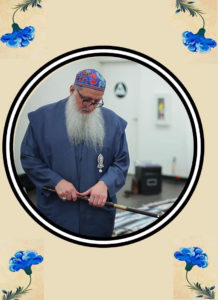 When we understand the energy of the spine and the back pain, don't let people to touch you. When you're in training of energy and an enormous amount of energy training, attending in zikrs (Divine remembrance), attending in all these practices, you have a huge electromagnetic force and Divinely power moving on your spine. With all these understanding of energies, don't let people to touch you because as soon as they touch you, maybe all their burdens came on to you. And as a result, you got hit with back pain. You got hit with some sort of difficulty.[pic 8]

That's why the shaykhs, they walk around with 'asaa (cane). They put the 'asaa like a shield from touching people. Somebody can hold the cane and the shaykh makes a du'a (supplication). But doesn't start putting his hand on everybody because he's going to get carried and get zapped by something very difficult and difficult for him to carry.
Direct Energy From Someone Can Cause Sickness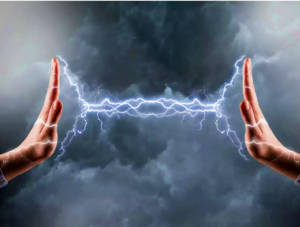 So, if you've done that enough times, it's like a little kid who keeps touching electrical wire and keep touching. You do that enough times, you understand it hurts, right? Most people say, 'I don't know what you're talking about.' Do you see little kids? They keep touching the electrical outlet, they keep touching the electric until one time they get zapped so good they never get near that again.
Same thing. When people don't know what they're doing, they're touching everybody, 'I pray for you. I touch you. I pray for you.' And one time, they get a good zap and that's it, they're never going to touch anyone again. And they're going to use their 'asaa and they're going to learn the system because the direct conveyance of energy can paralyze, can make somebody very sick. We pray that Allah (AJ) open more and more understanding for us, inshaAllah.
Subhana rabbika rabbal 'izzati 'amma yasifoon, wa salaamun 'alal mursaleen, walhamdulillahi rabbil 'aalameen. Bi hurmati Muhammad al-Mustafa.
Search for These Heavenly Teachings on Facebook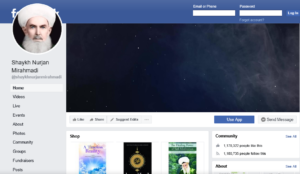 Anybody who trying to research if we've talked about a subject or a video that we've talked about, you probably have better luck on Facebook. Because the Facebook videos that we load on my page I actually load what the talk is about. So, you just type in 'Shaykh Nurjan' or 'Nurjan' and a subject and then it'll show you any post we've made of that or any video we've made of that. And then you can search for that video and listen to it, transcribe it.
But once it goes to YouTube, the YouTube crew is changing the titles and saying, 'Oh, the Dajjal is coming and the star of this…' Something they do it as more of a clickbait to entice people to click and to come towards the channel. But anybody researching probably should use the Facebook page to research. My page, the one with the million something, and then put in the search, the keywords has to have my name and then what the word you're looking for and then try to find those subjects, inshaAllah.

Subhana rabbika rabbal 'izzati 'amma yasifoon, wa salaamun 'alal mursaleen, walhamdulillahi rabbil 'aalameen. Bi hurmati Muhammad al-Mustafa wa bi siri Surat al-Fatiha.
Special thanks to our transcribers for their help with transcribing this suhbah.
Original Date of Suhbah: April 1, 2021
Related Articles: 
Please Donate and support us to spread these heavenly knowledges.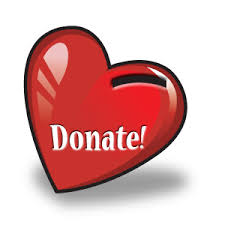 Copyright © 2021 Naqshbandi Islamic Center of Vancouver, All Rights Reserved.