Understanding Dis-Ease and Combating Evilness & Spiritual Attacks
This Article Has Been Translated

Arabic
From the Realities of Mawlana (Q) as taught by Shaykh Nurjan Mirahmadi.
A'udhu Billahi Minash Shaitanir Rajeem
Bismillahir Rahmanir Raheem
I seek refuge in Allah from Satan, the rejected one
In the Name of Allah, the Most Beneficent, the Most Merciful
Stick to One Topic and Complete Your Understanding
A reminder for myself that I'm a weak servant and that we are completely reliant upon Allah's (AJ) Might and Majesty and rahmah and mercy to dress us and to bless us. InshaAllah, we talked about energy and we should stay on the subject of energy. Many people agree that we shouldn't be bouncing around to too many different subjects and not completing the understanding of one particular issue. So alhamdulillah, in line of energy and difficulty and sickness; the realities for us to understand, just some of the reality; it's not 'the reality,' everything is just a drop within the ocean of understandings. That for us to understand sicknesses and energy and physical influence.
The Opponent Targets Our Weakness to Take Us Down
That in the physical world when they say these are things that are spiritually happening in this dunya (material world), material people don't seem to understand that. In the physical world when an opponent wants to fight you, as trained fighters, they look to where the weaknesses on you. So they say, 'Oh this one when he fights has a weak knee.' Then you watch in this kickboxing, the whole time he's targeting the knee because the opponent wants to know where is the weakness in this person that I'm about to confront. And they target the weakness and keep hitting at that to bring the person down and then they make an attack. Common sense in dunya. Then what do you think about the spiritual realm?
Negative Energy is Attracted to Positive Energy
That when we talk about negative energies because we don't want to name it because then lot of new people don't understand and say, 'What you're talking about hocus-pocus.' No, just negative energy. Negative energy by its nature is attracted to positive people. So, when we build ourselves and do our practices and they say now, 'My desires are increasing shaykh since I made salawats (praisings) and I'm making all these zikrs (chantings) and all this negativity coming.' But they want you to understand; yes of course as soon as you start making your practices and building your light, the nature of positivity is that negativity will begin to come to you.
Negativity Looks for Our Deficiency and Weakness
Now how does negativity fight you? It looks for your weakness, it looks for where you have a deficiency
, mind and body. If it sees that you have a weakness in your mind, the whole time it's attacking your mind. Right? It's a fighter, it knows how to fight you, its been here forever. Shayateen (devils) have  been here forever, they don't die. That's why you don't stop your medicine. You have to keep your medical practices, your medical prescriptions, all that can bring you to a state of healing and then apply your spiritual practices. But this is for the understanding of energy and the title of this is, 'Understanding disease and combating evilness.'
Dis-ease is Caused to Bring Down Our Defenses
When we understand this disease is a spiritual battle because it's 'dis-ease.' These creatures want to cause
a dis-ease to take away your ease and your comfort. Because when you're at ease you're very strong. When you're healthy, you can put up a good spiritual fight. When your mind is sound, you can spiritually fight. They're not going to fight you at that level. They want to make you to be in a dis-ease, to bring down your ability to combat them. So then, they'll go for the mind; they begin to try to influence the mind, whisper into the mind and try to find a deficiency in the mental process. And that's why we training and that's why all of these spiritual trainings are for that.

Negativity Scares Us to Stop Us From Reaching Our Goal
We said that when we're doing our meditation and our muraqabah (spiritual connection), you're learning to shut the process of your head off. And that's why a lot of people can't meditate. They just don't want to sit with themselves, they don't really like themselves. And if you don't love yourself how are you expecting other people to love you, to respect you. So tafakkur and contemplation and spiritual fighting is that you trained to control the mind; it's the simplest tool that the devil is going to come into.
So we talked in the khalwah (seclusion) sessions, they sit and meditate and contemplate. And all sorts of whispers and waswases, every type of vision tries to come to them, scare them, spook them that, 'Don't sit like this.' They get scared when they close their eyes. They say, 'Oh shaykh, I see scary faces coming to me.' Yeah of course, you think they want you to sit and achieve your target so that you can get power and hit them back? No. They scare you, get up.
Control Your Mind and Senses
So then you control your mind, 'There is nothing, there's nothing, I'm not seeing anything.' You control your ears so that they're not whispering. And you play your salawats, you put your headphones on, play some salawats and nobody can whisper to you now. That keep your eyes closed, don't think about seeing through your eyes that, 'Nothing of this is of any importance in here. I'm in Madina and I'm at Rauza e Sharif (Holy burial chamber) and my whole focus, ya Rabbi, is to be in Madinatul Munawwara in the presence of Sayyidina Muhammad ﷺ. And they begin to train on how to control their head and their thought process.

Learn to Live With the Difficulties That You've Been Given
And if there's a disease that Allah (AJ) has given to them in their head, they have to take their medicine. Because Allah (AJ) gave everybody a deficit. Nobody is perfect, perfection is for Allah (AJ). But give you something wrong and see how you're able to battle with it. Not about getting rid of it and curing yourself but how you're going to fight with it. Because Allah (AJ) is the victory and our life is the struggle. It's not about taking away sickness, it's about I'll live with it, I take the medicine that I have to take with it.

Learn to Control Fear and Flip the Narrative into Positive

And then I begin to use my tafakkur to control my mind, to control my
thought process. As soon as I can begin to control my mind, and things begin to scare me, I'm actually now learning how to control fear. What they gonna do? They going to jump out and slap you? No, they tickle you, they play with your mind that, 'We're touching you now, we're biting you now.' And we said before then you control your mind that no, no, these are angels. And with madad and support and all your training, they begin to send an energy into your heart to control your thoughts, control your mind, switch the narrative into positive. Shaitain (satan) always comes to your head to make everything negative, you flip it into positive.

If the Mind is Strong, Negativity Comes After Our Body

If they're not going into your mind and they say the mind is too rock solid on this person, means they've learned to shut off and they're operating from their heart, they are coming for the body also. So like a kick-boxer is looking for where you have a deficit. And that's why when spiritual people become subtle, as soon as they get a cut or wound, they feel an agitation intensifying in that area, why? Because the negative force that's always coming towards you is looking for a deficiency. They see a wound, they're coming all around the wound.
Decay is Caused When Negative Energies Absorb the Life Force

So to understand negativity, you put a piece of bread, old bread out. Negative energy and this world that Allah (AJ) created of energy beings, they come around something. And their sustenance is not like our sustenance, their sustenance is through their breath. They breathe in their food, means you begin to see something decay; that's them eating that. When they begin to eat that, it begins to become moldy and decaying. They come around that decay, their sustenance and the means of which Allah (AJ) gave them to sustain themselves. Not like us eating, they breathing that reality in and they're tilling and pulling that force out of it.

And that's why we cover our food in spiritual understanding. Cover your food, so that they don't come to take from it and contaminate it. Cover your drink and your water. Don't leave it out overnight unattended – many creatures are coming to take from its energy and poison it with badness and bad energy. All that Prophet ﷺ gave to us of Islamic realities was for energy. So means that's their force coming, you'll see them when you see something rotting.
A Sign of Negativity is Itching Around Our Feet
When they come around your feet you feel an itching and a burning. Some people have their nails eaten up by it because of the immense amount of negative energy that is always coming around their feet. Because remember you walk with light in your heart but you walk on a satanic Kingdom of Earth. When shaitan came onto this Earth and has planted his Kingdom. And when the truth and the falsehood, they don't mix and as a result, the truth is continuously pushing out the false and the false is trying to come back. But Allah (AJ), 'The false is perishing.' It means you can fight it back.
﴾وَ قُلْ جَآءَالْحَقُّ وَزَهَقَ الْبَطِلُ، إِنَّ الْبَطِلَ كَانَ زَهُوقًا ﴿٨١
17:81 – "Wa qul jaa alhaqqu wa zahaqal baatil, innal batila kana zahoqa." (Surat Al-Isra)
"And say, Truth has come, and falsehood has perished. Indeed falsehood, [by its nature], is ever perishing/bound to perish." (The Night Journey, 17:81)
Prophecy of the Last Days – Red Death and White Death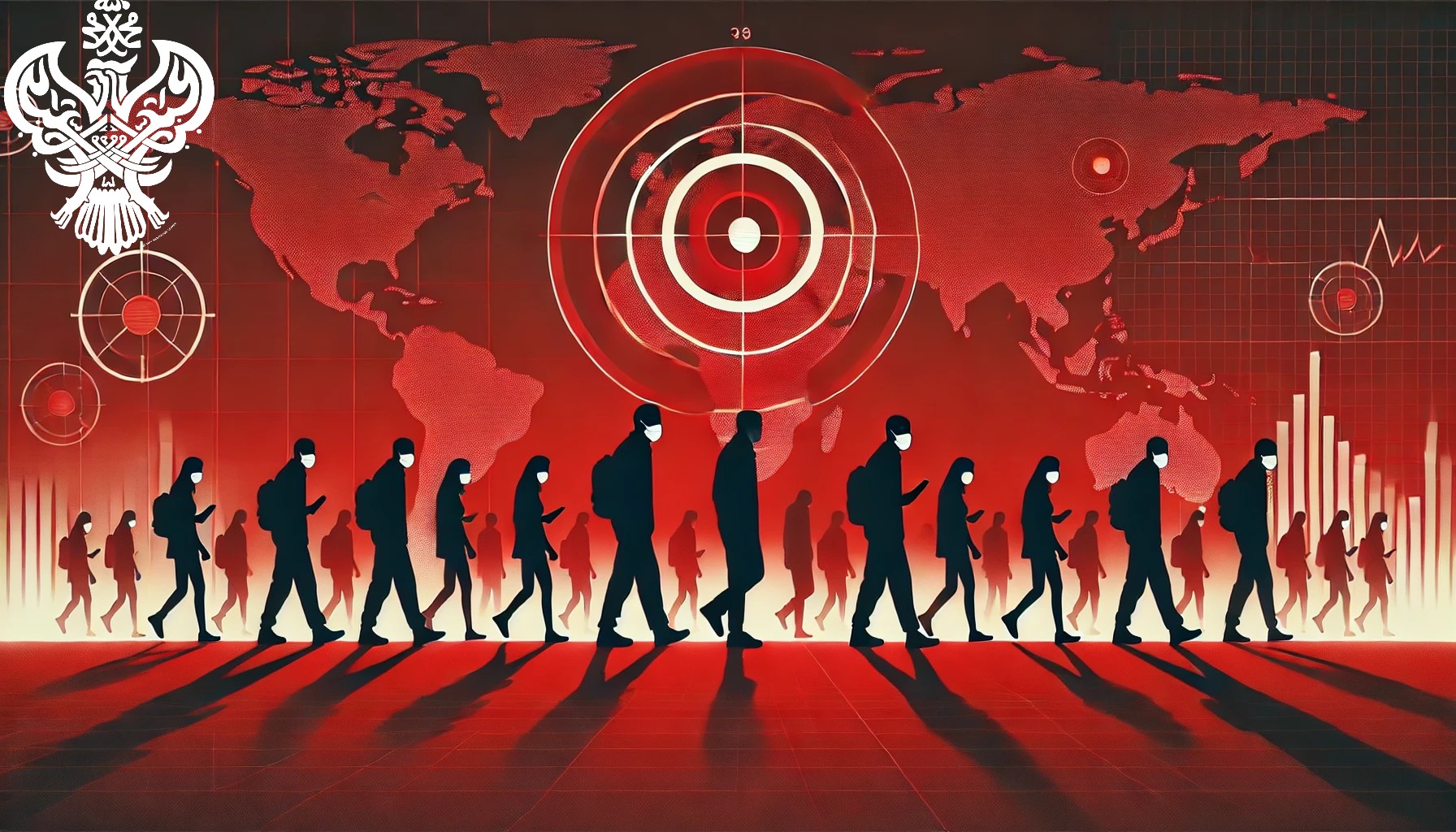 So, it means these signs are the understanding of disease. They come to where there's a weakness and begin to attack. So in last days when you understand they come where there's a weakness and that's how they fight you to bring you down. Then what happens in the last days? 'Red death and white death.' That before the arrival of the Sayyidina Mahdi (as), the hadith of red death and white death – sudden death. Said, red death was described as wars, the battles. White death was described as pandemics and plagues – sudden death.

"قَالَ أَمِيرُ الْمُؤْمِنِينَ إمَامْ عَلِي اِبْنُ أَبِي طَالِبٍ عَلَيْهِ اَلسَلاَمْ: "بَيْنَ يَدَيْ اَلْقَائِمِ مَوْتٌ أَحْمَرْ وَمَوْتٌ أَبْيَضْ. فَأَمَّا اَلْمَوْتُ الْأَحْمَرْ فَبِالسَّيفْ وَأَمَّا الْمَوْتُ الْأَبْيَضْ فَبِالْطَاعُونْ 
[اَلْمَصْدَرْ: اَلنُّعْمَانِيَّ ص٢٨٦] 
Qala Amirul Mumineen Imam 'Ali ibn Abi Talib (as): "Bayna yadai alqaayimi mawtun ahmar wa mawtun abyad. Famma almawtul ahmar fabeyssayif wa ammal mawtul abyad fabil taa'oon." [Annu'maniya, Safha 286]  
The Leader of the believers Imam 'Ali Ibn Abi Talib (as) said: "Before the arrival of the Qaayim (uprising) of Imam Mahdi (as), there will be the 'red death' and 'white death'. The 'Red death' is by the sword, and the 'white death' is by plague." [An Numani, Page: 286] 
Negative Energies Want to Possess Our Body 
Why? Because these creatures, these negative energies, we describe their benefit is to weaken you. And they don't necessarily want to kill you all. Majority of them want to possess you, because they want to use the faculty of your hearing, your seeing, your movement – you're like a car for them. Allah (AJ) created them powerful but yet very vulnerable. They have no form so then they are exposed to elements. And that's why they hide themselves within structures and different places.
So when they want to occupy the victim, in the last days they begin to inspire their human slaves that release sicknesses upon the Earth. When these sicknesses come it weakens the immune system, weakens the natural defense for insan (mankind). So then this virus and these sicknesses enter within the being, weaken their ability to fight off any type of attack. And then from the outside that spiritual being is coming. So they work together and people say oh, 'You calling like this, you call like that.' No, no, this is a consorted effort on how to possess humans. And Mawlana Shaykh (Q) described most of humanity now are shayateen, they're not human anymore. We'll explain that, what that means.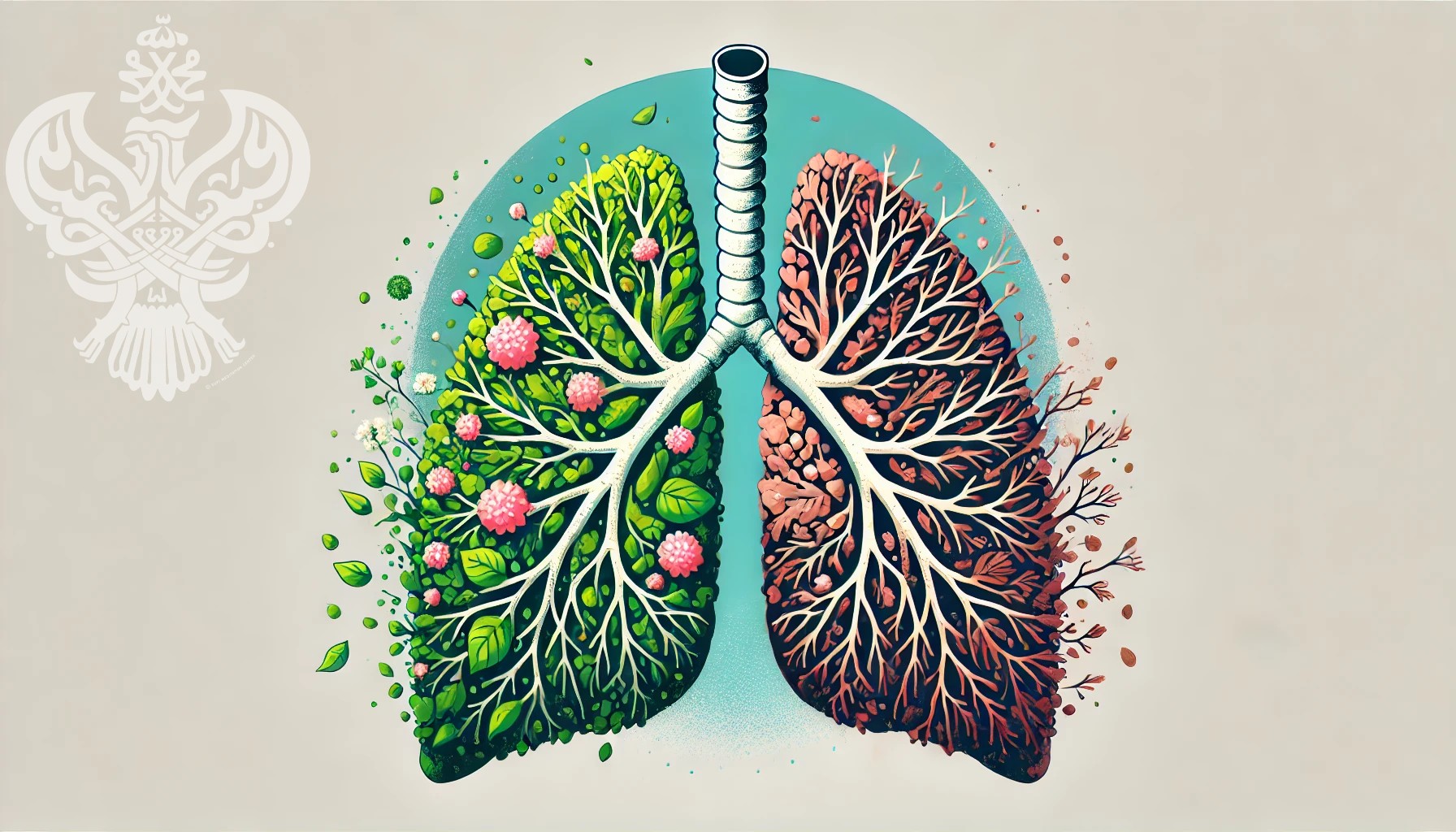 Satan First Attacks Our Breath Because It Contains Divinely Power
So if you're fighting, they send to their opponent a sickness, the sickness enters in, weakens their ability. SubhanAllah, how Allah (AJ) shows you that it weakens their breath which is the tree of life. Nafas ur rahma (the Breath of Mercy) – your whole power is on your breath. And that's why Allah (AJ) was teaching and Prophet ﷺ was teaching, 'Don't smoke, don't burn this tree of life sidratul munataha (The Lote Tree of the Utmost Boundary) is within you.
﴾عِندَ سِدْرَةِ الْمُنتَهَىٰ ﴿١٤
53:14 – "Inda sidratel Muntaha." (Surat An-Najm)
"At the Lote Tree of the Utmost Boundary." (The Star, 53:14)
If you harness that breath, if you tame and control yourself, Allah (AJ) will open up qudratil Ilahiya, a Divinely Power and that power comes through your nafas and your breath. And that's why shaitan's first attack was make them to smoke, make them to put cold smoke, and that would go deep into their lungs and kill them even harder. And before this virus Allah (AJ) exposed the danger of that vaping. All of that is they're all fighting for the lungs of mankind, for the breath of mankind to take him out from reaching his reality.

Allah (AJ) Can Give Endless Power and Divinely Senses to His Servants

For if one of them should reach their reality they have the power of 1,000 men, and even more than that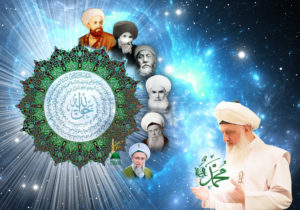 because that's not even something understood. If Allah (AJ) open for His servant what Allah (AJ) want to open from Allah's (AJ) hearing, from Allah's (AJ) seeing, Allah's (AJ) speech, Allah's (AJ) hands. Allah's (AJ) Divinely Breath will be upon that servant. That can't even be described, its limitations and its endless barakah and blessings. Can't be limited, what Allah (AJ) gives to his servant when He wants to give hearing, nobody can say, 'No it's not possible.' What are you talking about, how could you talk on behalf of Allah (AJ)? So the potential's unlimited so you see they're motivated to do that.

… وَلَا يَزَالُ عَبْدِي يَتَقَرَّبُ إلَيَّ بِالنَّوَافِلِ حَتَّى أُحِبَّهُ، فَإِذَا أَحْبَبْتُهُ كُنْت سَمْعَهُ الَّذِي يَسْمَعُ بِهِ، وَبَصَرَهُ الَّذِي يُبْصِرُ بِهِ، وَيَدَهُ الَّتِي يَبْطِشُ بِهَا، وَرِجْلَهُ الَّتِي يَمْشِي بِهَا، وَلَئِنْ سَأَلَنِي لَأُعْطِيَنَّهُ،." [ رَوَاهُ الْبُخَارِيُّ 
 "…, wa la yazaalu 'Abdi yataqarrabu ilayya bin nawafile hatta ahebahu, fa idha ahbabtuhu kunta Sam'ahul ladhi yasma'u behi, wa Basarahul ladhi yubsiru behi, wa Yadahul lati yabTeshu beha, wa Rejlahul lati yamshi beha, wa la in sa alani la a'Teyannahu, …" 
"…My servant continues to draw near to Me with voluntary acts of worship so that I shall love him. When I love him, I am his hearing with which he hears, his seeing with which he sees, his hand with which he strikes and his foot with which he walks. Were he to ask [something] of Me, I would surely give it to him…" Hadith Qudsi (Sahih al-Bukhari, 81:38:2) 
Negative Energies Possess and Overtake the Faculties of Human Beings

So when they teach the haqqaiq (realities) of the sickness comes in weakens. As a result they can jump onto that insan. When they overtake an insan, when they overtake the person, means they enter into them. As a result, these are very wicked creatures whom their food, their sustenance is the flesh and blood of mankind. The sustenance of these creatures is the flesh and blood of mankind; they eat humans. When you understand then they possess a human being, we understand they weakened the system inside.
Their energy comes and overtakes that insan and enter into them. They take over the hearing, the seeing, the breathing, the speaking, the entire faculty of that human. And they inspire the human to eat what they want to eat because the human diet makes them sick. They're not interested in that. And completely begin to change that
insan, where they're not eating anymore like human. And that's why Allah (AJ) showed us in "Lord of the Rings" (movie), because everything is a Divine Marketing. Allah's (AJ) not saying, 'Only I'm saving Muslims who go to masjid.' Allah (AJ) created all this creation with love and said, 'Do you see it in your media? Do you see the signs on the horizon and then He'll teach you about the signs within you.' And on the horizon you didn't see how something so nice became like a Gollum. A Gollum was a flesh eating creature, 'Gollum.' What we call Ghulam is someone else. A ghoul, that old time ghoul, they would conjure up creatures and the ghoul would eat human flesh.
﴾سَنُرِيهِمْ آيَاتِنَا فِي الْآفَاقِ وَفِي أَنفُسِهِمْ حَتَّىٰ يَتَبَيَّنَ لَهُمْ أَنَّهُ الْحَقُّ ۗ … ﴿٥٣
41:53 – "Sanureehim ayatina fil afaqi wa fee anfusihim hatta yatabayyana lahum annahu alhaqqu…" (Surat Al-Fussilat)
"We will show them Our signs in the horizons and within themselves until it becomes clear to them that it is the truth…" (Explained in Detail, 41:53)
We Must Believe in the Unseen Realms of Creation
This is all real, this is all the kingdom of shaitan that you have to believe in. The angels, good and bad of the destiny, you have to believe in all of these realms and all these realities. Otherwise you think it as something physical and look, 'Oh, it's just a coincidence that people are getting sick!' No it's not a coincidence. The sickness is to go inside and weaken the defense of insan. And they're already waiting on the outside to go onto them. When they go onto them, it becomes their diet. And that's why all the horrific signs of last days.
Last Days – the Hair of 7 Years Old Child Will Turn Grey From Fear
When the angels ask Allah (AJ) that, 'They're going to create bloodshed.' It's not these wars that we're seeing.

﴾وَإِذْ قَالَ رَبُّكَ لِلْمَلاَئِكَةِ إِنِّي جَاعِلٌ فِي الأَرْضِ خَلِيفَةً قَالُواْ أَتَجْعَلُ فِيهَا مَن يُفْسِدُ فِيهَا وَيَسْفِكُ الدِّمَاء وَنَحْنُ نُسَبِّحُ بِحَمْدِكَ وَنُقَدِّسُ لَكَ قَالَ إِنِّي أَعْلَمُ مَا لاَ تَعْلَمُونَ ﴿٣٠
2:30 – "Wa idh qala rabbuka lil Malayikati innee ja'ilun fil ardi khaleefatan, qaloo ataj'alu feeha man yufsidu feeha wa yasfikud dima a wa nahnu nusabbihu bihamdika wa nuqaddisu laka, Qala innee a'lamu ma la ta'lamon." (Surat Al-Baqarah)
"And [mention, O Muhammad], when your Lord said to the angels, "Indeed, I will make upon the earth a Deputy/Representative." They [angels] said, "Will You place upon it one who causes corruption/mischief therein and shed blood, while we praise and glorify You?" Allah said, "Indeed, I know that which you do not know." (The Cow, 2:30)
Prophet ﷺ described that, 'A time is coming when this child of 7, his hair will turn grey of fear, of what he's about to witness upon the Earth, his hair turns grey.' Doesn't turn grey from seeing battle, they're all watching more graphic video games. What is it they're going to see that makes their hair turn grey, out of fear, out of shock? These creatures and how they overtake insan, and how they feed off of mankind. Then we understand the barakah and the blessings of Allah (AJ) guiding us.

﴾فَكَيْفَ تَتَّقُونَ إِن كَفَرْتُمْ يَوْمًا يَجْعَلُ الْوِلْدَانَ شِيبًا ﴿١٧
73:17 – "Fakaifa tattaqoona in kafartum yawmany yaj'alul wildaana sheeba." (Surat Al-Muzzammil)
"Then how can you fear, if you disbelieve, a Day that will make the children white-haired?" (The Enshrouded One, 73:17)
Mark Yourself With a Taweez and the Flag of Sayyidina Muhammad ﷺ

When Allah (AJ) guides, He guides to these realities of energy. He guides to them that be with them they'll give you a taweez. That they have a flag from Sayyidina Muhammad ﷺ. That Mawlana Shaykh Abdullah Faiz Daghestani (Q) got, Mawlana Shaykh Muhammad Nazim (Q) got, confirmed it, Naqshbandi taweez. It's something to put on for this system. That you don't understand they're trying to do. And that you mark yourself, mark your home, mark your properties. So when they try to cast that sickness and jump into the person, maybe the sickness comes and Allah (AJ) takes the sickness away and their attack is a defeat.
When Allah (AJ) grant His servant victory, it's victory at many levels that the servant doesn't even understand how bad that attack was coming. When they watch and they hear what's happening on these sicknesses, they're saying they're like demonic possessions, they felt demonic possessions, they felt horrific energies. They felt attacks as if something was entering into them. So then, all these practices are a preparation for these days that are opening.
Allah Sends "Hawla wa Quwwa" When We Keep Spiritual Connections Through Madad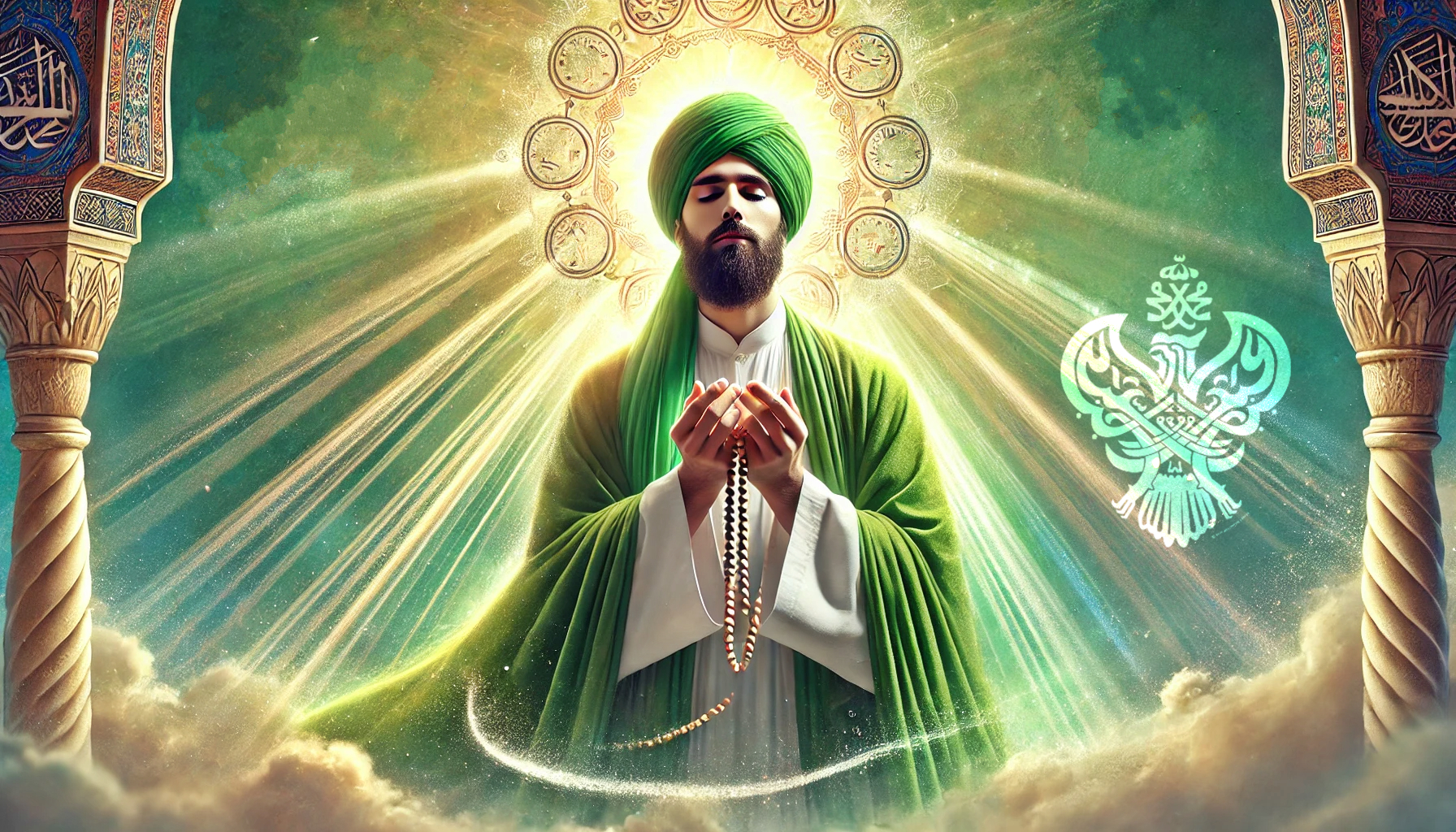 So that when you practice and breathe and understand your madad (support). We told before this madad and these awrad (daily practices) that you do is your connection to an encrypted wi-fi. When you're doing the madad doing the awrad, as if you're being able to log onto an encrypted wi-fi. That it's encrypted so that shayateen they can't use it. And as a result of using that awrad, using those practices, Allah (AJ) is opening a faiz (downpouring blessings) into your heart. And that is the secret of, "La hawla wa la quwwata illa billahil 'Aliyyul 'Azim."
وَلاَ حَوْلَ وَلاَ قُوَّةَ اِلاَّ بِاللهِ الْعَلِيِّ الْعَظِيْمِ 
"Wa La hawla wa la quwwata illa billahil 'Aliyyul 'Azim."
"And There is no strength/support, nor power except by God, The High, The Mighty."
In last days the believers whom they're connected into those realities, they'll begin to say "La hawla wa la quwwata illa billahil 'Aliyyul 'Azim." And every time something is difficult, Allah (AJ) at that moment will begin to send a flood of qudra (power) and energy to relieve them, hide them, take them, whatever is necessary – hawla and quwwa (power) will be flowing. So they merely say it and Allah (AJ) will make something that's necessary to happen. Can't imagine whether it's moving through air or speed and time, whether it's pushing away some sort of an attack. Because their whole system was to build this connection, to build this energy, to keep this idea and the reality of madad all around them.

We Need Spiritual Support Because We Are Under Spiritual Attacks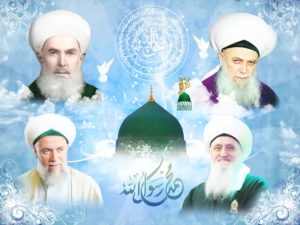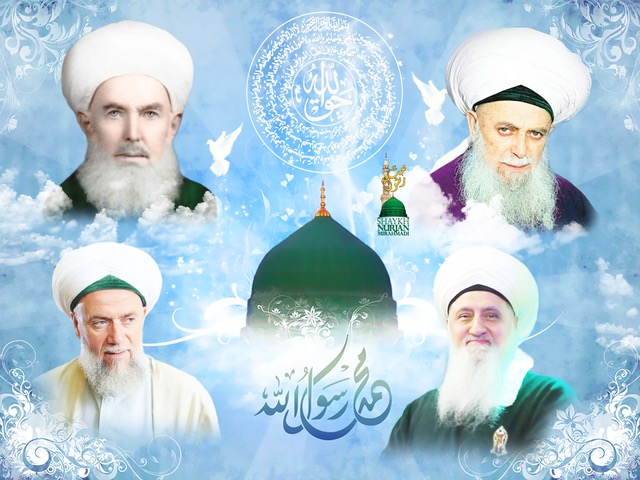 That we're under a spiritual attack and you need spiritual support, nothing from this physical world going to help you. When we understand then we say, 'I understand what Allah (AJ) is giving to us. That sit with them they're going to train you.  Sit with them they're going to build you. Sit with them they're going to explain these realities so that this energy this reality this faiz all these taweez, all of these secure you your family and your community.' We pray that Allah (AJ) give us more and more understanding and that the significance of the awrad, significance of the meditation, tafakkur, contemplation. Significance of what's happening when these sicknesses are coming and our defense against these sicknesses.

Focus on the Inner Reality, It Controls the Outer Reality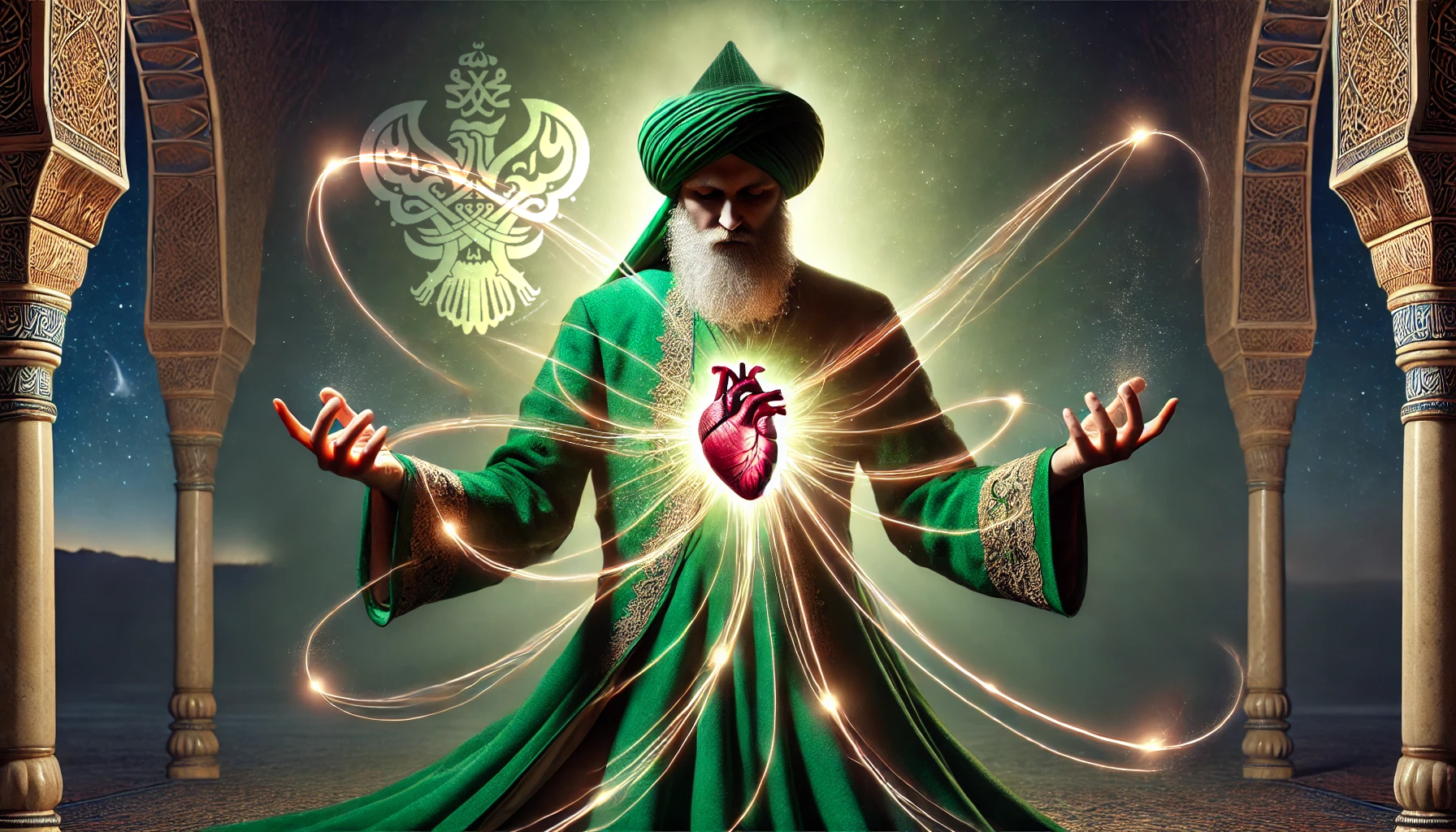 That the inside controls outside. The software is more important than the hardware. The software is called an operating system, operating system. You can have the best computer in the world, if it has the wrong operating system nothing is working. So Allah (AJ) is showing in our technology because we love the technology so much that if you don't understand you're inside controls outside. And shaitan fooled people to play with their outside and fix nothing from inside. They're busy with their salah (prayer), busy with their going for Hajj (pilgrimage), busy for every external action but they did nothing of internal action.

Through Daily Awrad We Connect to Heavens and Get Daily Updates
Awliya (saints) come into our lives and teach that if you're not building inside, not building your operating system and if you're not doing your awrad for your wi-fi and your encryption, how are you going to get your updates? If you understood this is an operating system it's been continuously updated on continuous. For Allah (AJ) says, 'At every moment is a new tajalli (manifestation) for Allah (AJ).' It's not one that came like one year ago, at every moment Allah (AJ) is in a new tajalli. And by the awrad and by the connection and the faiz of this reality coming from the heart of Sayyidina Muhammad ﷺ, He has been granted for us this ni'mat (blessing).
Log onto the encrypted signal and begin to receive these faiz, begin to receive these lights. These lights will be deposited deep within the soul. The soul and the power inside controls what's happening on the outside. If your inside is empty, your outside is crushed, already defeated. But if your inside is strong and filled with lights, that power if Allah (AJ) brings it out, it can do many things. One will be to save you up upon many things that soul can do if Allah (AJ) brings out its realities.
Subhana rabbika rabbal 'izzati 'amma yasifoon, wa salaamun 'alal mursaleen, walhamdulillahi rabbil 'aalameen. Bi hurmati Muhammad al-Mustafa wa bi siri Surat al-Fatiha.
Special thanks to our transcribers for their help with transcribing this suhbah.
Original Date of Suhbah: August 15, 2020
Related Articles: 
Please Donate and support us to spread these heavenly knowledges.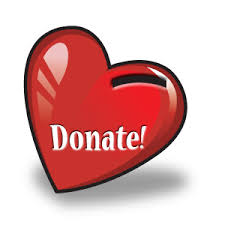 Copyright © 2020 Naqshbandi Islamic Center of Vancouver, All Rights Reserved.