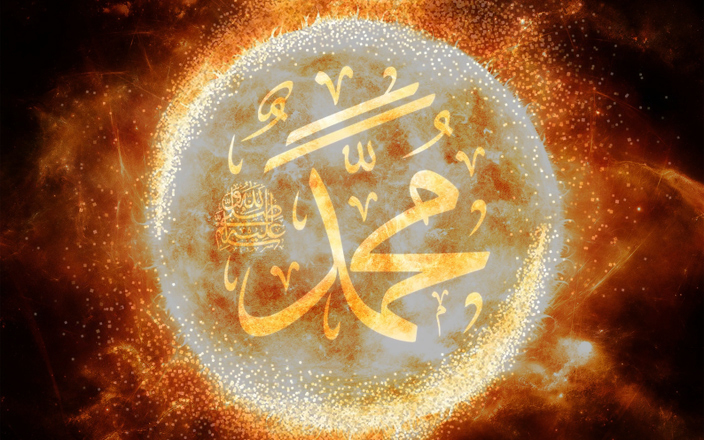 Signs of Last Days – Sun Rises From The West – Ka'bah Tawaf – Covid-19
From the Realities of Mawlana (Q) as taught by Shaykh Nurjan Mirahmadi.
A'udhu Billahi Minash Shaitanir Rajeem
Bismillahir Rahmanir Raheem
I seek refuge in Allah from Satan, the rejected one
In the Name of Allah, the Most Beneficent, the Most Merciful
We will try to address some questions online, a little bit more interactive with the people who are following, and who are consistently following, inshaAllah. 
A'udhu Billahi Minash Shaitanir Rajeem Bismillahir Rahmanir Raheem. Alhamdulillahhir Rabbil Alameen wa Salati wa Salaam Ashrafil Muslimeen Sayyidina wa Mawlana Muhammad ul Mustafa ﷺ bi Madadakum wa Nazarakum Sayyidi Ya Rasul Kareem Ya Habeeb ul Azeem unzur halana wa ishfalana wa bi dunuda Madadakum wa Atiullaha wa atiur Rasul wa Ulil amre minkum and always a reminder for myself ana abdukal 'ajeez, wa dayeef, wa miskin, wa zhalim, wa jahl, and by the Grace of Allah (AJ) that we are still in existence and that we took a path of nothingness.
﴾أَطِيعُواللَّه وَأَطِيعُوٱلرَّسُولَ وَأُوْلِي الْأَمْرِ مِنْكُمْ… ﴿٥٩…
4:59 – "…Atiullaha wa atiur Rasula wa Ulil amre minkum…" (Surat An-Nisa)
"… Obey Allah, Obey the Messenger, and those in authority among you…" (The Women, 4:59)
Allah (AJ) Causes Conditions That Open Doors For Us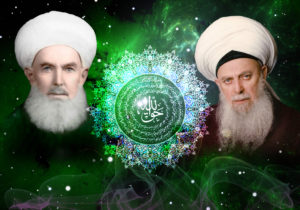 And that alhamdulillah, Allah (AJ) brought us this far on the journey and Ya musabbibal asbab. That the one whom giving, giving, giving, there's a reason that a shaykh will make a du'a (supplication) and the reason for that du'a becomes evident. This means the one who bestows, the one who bestows, the one who bestows, Ya Dalilal mutahayyirin, the one whom guides the bewildered. Ya musabbibal asbab, the one whom makes every cause. Allah (AJ) will make every event, Wa ya musabbibal asbab wa mufattihul abwab. And these are, we can't repeat enough for myself, that Allah (AJ) causes a condition and opens up doors. And which door would you like to go?
يَا وَهَّابُ يَا وَهَّابُ يَا وَهَّابُ، يَا مُسَبِّبَ الأَسْبَابِ، يَا مُفَتِّحُ الأَبْوَابِ، يَا مُقَلِّبُ الْقُلُوْبِ وَالأَبْصَارِ. يَا دَلِيْلَ الْمُتَحَيِّرِيْنَ يَا غِيَاثَ الْمُسْتَغِيْثِيْنَ، يَا حَيُّ يَا قَيُّوْمُ، يَا ذَا الْجَلاَلِ وَالإِكْرَامِ. وَاُفَوِّضُ أَمْرِيْ اِلَى اللهِ. اِنَّ اللهَ بَصِيْرٌ بِالْعِبَادِ
"Ya Wahhab. Ya Wahhab. Ya Wahhab. Ya musabbibal asbab, ya mufattihul abwab, ya muqallibul qulubi wal absar. Ya Dalilal mutahayyirin, ya Ghiyathal mustaghithin, ya Hayyu ya Qayyum, ya dhalJalali wal Ikram.  Wa ufawwidu amri illAllah, innAllaha basirun bil 'ibad."
"O Bestower! O Bestower! O Bestower! O Originator of causes! O Opener of doors! O Tuner (Changer) of hearts and eyes! O Guide of the perplexed! O Succour for those who seek Your aid! O Living! O Self-Subsisting One! O (You who are) possessed of Majesty and Bounty! I entrust my affair unto Allah. Truly, Allah is aware of His servants."
Like Water, If We Become Stagnant, We Become Contaminated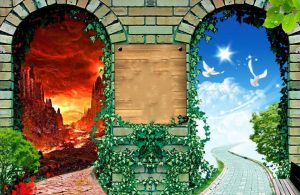 Sometimes life can be very stagnant if Allah (AJ) doesn't create a condition. It's just sitting there like water and you know the water loses its barakah (blessing) of wudu (ablution) if it's stagnant. It loses its purity and has a tremendous reality in our own lives. If you just sit stagnant, of course you become jaded to everything. You just, whatever, I've been doing this so long – nothing's been happening. You became like water that was once pure and now you become contaminated.
So, it means the water has to flow, has to continuously flow. That flow, musabbibal asbab, that Allah (AJ) create a condition in our lives always and pushes and jolts. Whether you lose your job, that was musabbibal asbab, whether you become sick, whether you get into argument. Whatever the condition Allah (AJ) puts the servant in, there are doors opening and which one do you want to go through?
Beware of Dajjal's Fitna: No One Speaks on Behalf of Sayyidina Muhammad ﷺ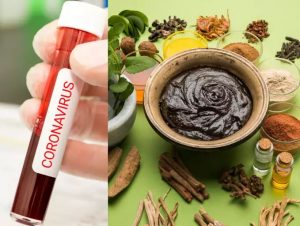 And in this, this life many were tested and they say that they were not prepared. And a reminder for myself and oh, we didn't get anything, we don't have anything, now we're all panicking on the internet to find how sumac will help us, how this spice will help us, how that spice will help us. Make your dishes delicious, but I don't think it builds your relationship with Sayyidina Muhammad ﷺ. That's a whole different reality.
That in the time of the Dajjal and a great fitna (confusion) that begin to open upon the earth. Imagine how people begin to play with something that can potentially become very bad, very dangerous, very fast. Someone says it and no qualification of who that person was.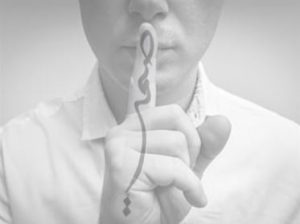 Someone verifies it and it verified who, verified who said this. Who is the one saying something on behalf of Sayyidina Muhammad ﷺ? The messenger is as important as the message.
If something coming to you, Allah (AJ) verified who told it to you. Without any verification something comes now into the nation. Something be verified by some imam standing up and the next thing you know it's posted as if it's hadith. It's it, that's it, that's firm, this is from our beloved Sayyidina Muhammad ﷺ. That is the danger. Whether you like sumac on your food or not, that's not relevant. Because today it starts with sumac then become all these different rules and guidelines and nobody knows where they're coming from. My grandmom said this, my mom said this, my brother said that. Now the fitna (confusion) moves and that when people fall into difficulty.
Ulul Amr Become Ahlul Basirah Through Testing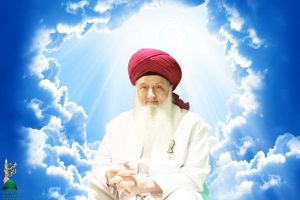 And that's why Allah (AJ), Bismillahir Rahmanir Raheem. Atiullaha wa atiur Rasula wa Ulil amre minkum. Find an ulul amr.
﴾أَطِيعُواللَّه وَأَطِيعُوٱلرَّسُولَ وَأُوْلِي الْأَمْرِ مِنْكُمْ… ﴿٥٩
4:59 – "…Atiullaha wa atiur Rasula wa Ulil amre minkum…" (Surat An-Nisa)
"… Obey Allah, Obey the Messenger, and those in authority among you…" (The Women, 4:59)
If you're watching this channel, alhamdulillah. If you don't like, turn it off. Find whomever you want from the ulul amr (saints), that they have been tried and tested and that they're authorized. Amr because every command that came to them in their training, they tried their best to fulfill it until they reached a station of sincerity. And never that you stay at a station because Prophet ﷺ prayed that don't leave me for the blink of an eye against my nafs (ego). 
اللَّهُمَّ لَا تَكِلْنِي إِلَى نَفْسِي طَرْفَةَ عَيْنٍ وَلَا أَقَلَّ مِنْ ذَلِكَ
"Allahumma laa takilnee ila nafsee tarfat `aynin wa laa aqala min dhalika."
"O Allah! Don't leave me to my ego for the blink of an eye or less." Prophet Muhammad (pbuh)
[Car honking outside] See how this shaitan (satan) is so angry? No one even out there. He just comes by to honk. There's not even traffic outside and shaitan is like, 'I don't like what you're saying'. Follow the ulul amr. They've been tried and tested and because of their sincerity they were raised up and became from ahlul basirah (people of spiritual vision).
The Four Corners of Holy Ka'bah and Their Significance
And we said when Allah (AJ) be with me, Nabiyeen, Siddiqeen, Shuhada wa Saliheen, four corners. And all of them make up and comprise the presence of Allah (AJ).
﴾وَمَن يُطِعِ اللّهَ وَالرَّسُولَ فَأُوْلَـئِكَ مَعَ الَّذِينَ أَنْعَمَ اللّهُ عَلَيْهِم مِّنَ النَّبِيِّينَ وَالصِّدِّيقِينَ وَالشُّهَدَاء وَالصَّالِحِينَ وَحَسُنَ أُولَـئِكَ رَفِيقًا ﴿٦٩
4:69 – "Wa man yuti' Allaha war Rasula faolayeka ma'al ladheena an'ama Allahu 'alayhim minan Nabiyeena, was Siddiqeena, wash Shuhadai, was Saliheena wa hasuna olayeka rafeeqan." (Surat An-Nisa)
"And whoever obeys Allah and the Messenger (pbuh) are in the company of those on whom Allah has bestowed His Favours/Blessings – of the prophets, the sincere Truthful, the witnesses (who testify), and the Righteous, and excellent are those as companions." (The Women, 4:69)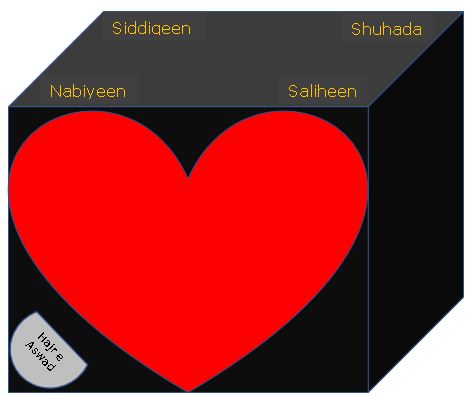 This is the Ka'bah. That we said many go for Hajj, but they don't know what they're doing. The first rukn (pillar) is the first corner: Saliheen (pious). Next corner: Shuhada (witnesses). Following corner, the Shuhada will point us to Siddiqeen (truthful) and the Siddiqeen will walk us to the corner which not from this dunya (material world). Hajr-e-Aswad, that they kiss the stone and that's Nabiyeen (prophets). If these Siddiqeen introduce you to the corner, it means that they're giving you permission to really kiss the stone, kiss the holy hand of Sayyidina Muhammad ﷺ and what Sultanan Naseera. This is Makka'Siddiq. The Siddiq brought you into his maqam, took you to Sultanan Naseera, and the door of the Ka'bah opens.
﴾وَقُل رَّبِّ أَدْخِلْنِي مُدْخَلَ صِدْقٍ وَأَخْرِجْنِي مُخْرَجَ صِدْقٍ وَاجْعَل لِّي مِن لَّدُنكَ سُلْطَانًا نَّصِيرًا ﴿٨٠
17:80 – "Wa qul Rabbi adkhelni mudkhala Sidqin wa akhrejni mukhraja Sidqin waj'al li min ladunka Sultanan NaSeera." (Surat Al-Isra)
"Say: O my Lord! Let my entry be by the Gate of Truth and Honour, and likewise my exit by the Gate of Truth and Honour; and grant me from Your Presence a Victorious King to aid (me)." (The Night Journey, 17:80)
Imam Ali (as) & Sayyidina Abu Bakr (as) Are the Two Doors to Prophet's ﷺ Heart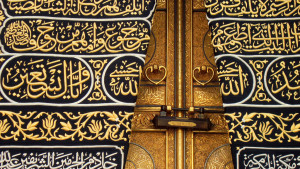 These two beatific hearts. The tariqas (spiritual paths) are either from Imam Ali (as) or Sayyidina Abu Bakr as Siddiq (as). These are the two doors to the heart of Sayyidina Muhammad ﷺ. Everybody go back and look at the holy door of Ka'bah Shareef. Two doorknobs that are hearts and they open to the presence of Sultanan Naseera. The system that they teach was what they learned. People like it, they don't like it.
Give Charity Now, Have No Regrets
So, then they said that in the prior month, munafiq and Surat Al-Munafiq, the person dies and the only request they have from Allah (AJ), send me back so I can give.
﴾وَأَنفِقُوا مِن مَّا رَزَقْنَاكُم مِّن قَبْلِ أَن يَأْتِيَ أَحَدَكُمُ الْمَوْتُ فَيَقُولَ رَبِّ لَوْلَا أَخَّرْتَنِي إِلَىٰ أَجَلٍ قَرِيبٍ فَأَصَّدَّقَ وَأَكُن مِّنَ الصَّالِحِينَ ﴿١٠
63:10 – "Wa anifqoo mim maa razaqnaakum min qabli any-ya'tiya ahadakumul mawtu fa yaqoola rabbi law laaa akhkhartaneee ilaaa ajalin qareebin fa assaddaqa wa akum minassaaliheen" (Surah Munafiqoon)
And spend something (in charity) out of the substance which We have bestowed on you, before Death should come to any of you and he should say, "O my Lord! why didst Thou not give me respite for a little while? I should then have given (largely) in charity, and I should have been one of the doers of good". (The Hypocrites, 63:10)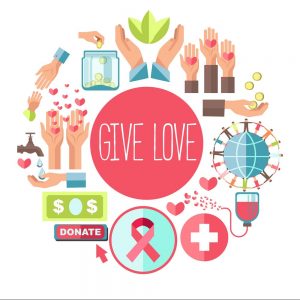 Musabbibal asbab is shaking the world as a rahmah (mercy). And the prior month, their teaching was that as soon as someone dies, they didn't ask, 'Ya Rabbi, let me go back and pray.' Now see how the people in the mosque what they teach and what awliyaullah (saints) teach. They didn't say, 'Let me go back, ya Rabbi, make all my salat (prayer) I missed. Let me, let me go make my Hajj (pilgrimage), ya Rabbi, that I missed. Oh, let me make up all my fasting I missed.' Said, 'Ya Rabbi, let me go back and give big in my charity so that I can attain to be from saliheen.' That's it! Why you have to make tafsir (explanation) more difficult than that?
Awliya Are Not Tight-Fisted People
Allah (AJ) says in your life give a character in which you give. Zakat (charity), zaki, a life of giving. Your hands are open. Awliyaullah, their hands are open. As a result, they're not tight-fisted people. Tight fisted people usually end up hitting people. That's why you have tight fists. You don't wanna give anything. Anyone come near you, 'taakk'. Right? Open hand life is, 'Ya Rabbi, whatever you gave to me. I'm giving.' And as a result, Allah (AJ) says, 'Whatever you gave, I give you back ten times more, hundred times more, a thousand times more. If you only knew how much I gave you of your spirituality – one dollar, ten million dollars could not buy any of it.'
Give According To Your Level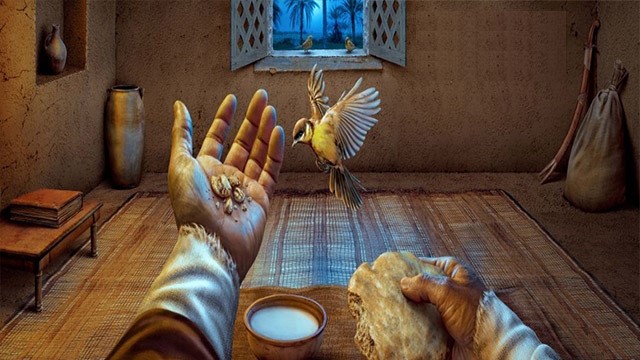 So, they understood that this, this rukn (pillar) of saliheen (pious), to enter into this corner of saliheen, they had to be very generous. Their generosity was beyond people's comprehension. And generosity somebody goes out there and say, 'I have no money, Shaykh'. No, you can be generous with your prayers. You can say I have nothing. Everyone according to their level. Someone may have only 10 dollars in their life and their one dollar they give is more than all the wealth in the world. And if they don't have that to give, they all day long can say, 'Shaykh. I'm praying for you. I'm praying, I'm praying, I'm praying.' Someone has an ability, someone has a skill, someone has something of what Allah (AJ) has given to them. Their life was of service. When they gave and they gave and they gave, Allah (AJ) said now you pass this corner because their journey was into Allah's (AJ) way.
Through Generosity of a Saliheen to Death of a Shuhada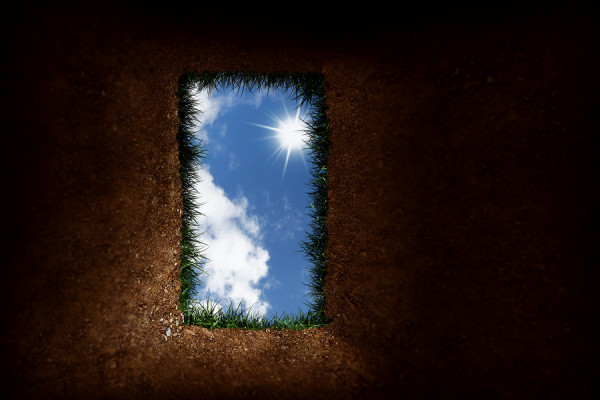 The corner that they reached to was shuhada, to be mushahid. That I want to die before I die, ya Rabbi, because I'm only living and seeing this world. I gave it. I walked away from it. I had many desires to be a big banker, a big real estate man, someone with lots of things and lots of products.
Everybody had a dream when we came through the door. I don't know if necessarily this was it. That one day, I'm going to be a Naqshbandiya, I'm going to be… Everybody was ready to go to med school, to law school, to something. It was never even our coordinates. That they ran away from Islamic countries and ran to America, and lo and behold, at the age of 35, you have a big beard.
You Reach Shuhada When Your Worldly Dreams and Desires Die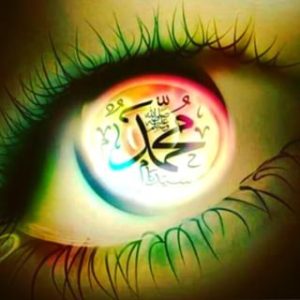 So, your parents planned but Allah's (AJ) Plan was far greater. This is the miracle of, of Allah (AJ) but as we're journeying, this is our journey so they keep it in very basic in understanding. We gave, we gave and we entered generosity. Then they're showing us now this next maqam, this next corner – these are the Shuhada that they began to die and why they die? Because what they wanted in life no long mattered. Don't repeat, I wanted this, I did this, I sacrificed this for you, I sacrificed this. Everyone reaching this maqam (station) did that. They all sacrificed their wants. They walked away from where they were to reach towards that. As a result, Allah (AJ) put into their heart. They're dying before they're dead because their desire died, their want died, their dreams died. Everything that they thought this world was for and what their mom and their father taught them it was for, it vanished.
Until one day, they looked in the mirror and said, 'I don't even see this man anymore. I don't who you are that I'm looking at.' Definitely not Nurjan. You can look some of the older pictures. Nurjan didn't look like this. None of my friends would identify who I was and who I am now. That person is continuously… He's trying to bury him, but every now and then he tries to resurrect himself because this dead doesn't like to stay dead. That's why Prophet ﷺ, 'Don't leave me for blink of an eye.'
اللَّهُمَّ لَا تَكِلْنِي إِلَى نَفْسِي طَرْفَةَ عَيْنٍ وَلَا أَقَلَّ مِنْ ذَلِكَ
"Allahumma laa takilnee ila nafsee tarfat `aynin wa laa aqala min dhalika."
"O Allah! Don't leave me to my ego for the blink of an eye or less." Prophet Muhammad (pbuh)
Keep On the Journey of Allah's (AJ) Will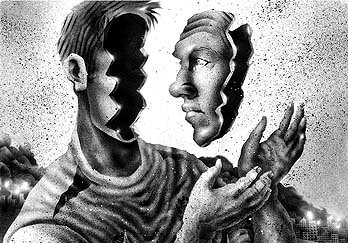 You don't reach something and it's just finished for life. That that personality and that name and all that it symbolizes in life, we tried very hard to bury it. That what they knew from that name and what that name symbolized, we tried all our life to bury it. And that's why we semi-change the name. That one – he's dead. This one is someone different.
And that's we, we gave that song from America, 'I walk through the desert on a horse with no name and there's nobody to call my name and give me any shame.' Because they knew me as something else. That one has to die and all the friends who think they know that one, it died and Allah (AJ) secluded many. Cut them and isolated them from who they were and who their will was until what Allah's (AJ) Will. And that was the importance of that maqam (station).
There Are No Shortcuts in Tariqa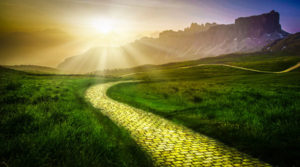 So, you, you can like a litmus test. You can say, 'Oh, am I a very generous person?' Because can you come make a tawaf (circumambulation) and say I'm not going around these two corners. I'm going only from this corner in. This is everyone's life. There is no shortcut. There is no cutting it out.
That's why awliyaullah (saints) teaching you can you not be from saliheen (pious) and say, 'No, I wanna go straight to siddiqeen (truthful)'? No! You have to go the way of the saliheen and what Allah (AJ) says saliheen, they gave big in generosity. They gave everything of their time. They, they built things, did things, recited things, everything you can imagine of their skill. That's how this tariqa (spiritual path) is existing.
Those Moving Toward Shuhada See Everything With More Beauty
These gentlemen, they built this. They didn't just appear. This is the blood and sweat of tears of all the people who have put this together. A handful of very pious saliheen, they came together and built everything and put it together. It didn't exist. As a result, they're moving to shuhada. No doubt that at that maqam, Allah (AJ) begin to open their heart. Say that if you walked away from that will, now you are in My Will. And if you're in My Will, you are entering into My Kingdom. Open the eye of your heart and begin to look. Their whole life is then now dropping before them for what they look at is far more beautiful now. They understood then what they left behind. It's not comparable. 
This energy, this haal, this beauty, this praising, it's so beatific. It's so powerful. It's so magnificent and munificent that non-people can't understand. How you guys come together? Why do you guys do this type of zikr (remembrance)? Why, why are you? Why, why, why? Because they don't feel it, they don't taste it. They don't understand what the person is experiencing. Because now their hearts are feeling it; some are even seeing it and they're entering now to the maqam of the siddiqs.
Take From the Character of Abu Bakr as-Siddiq (as)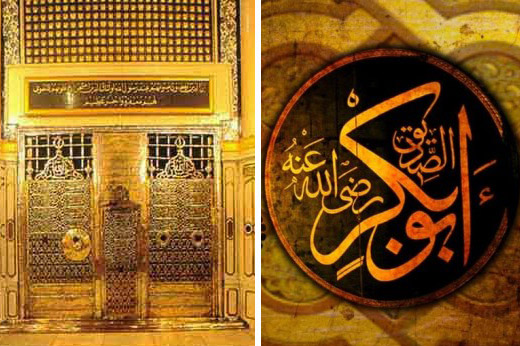 And these great siddiqs dress them, bless them and give them their character. Sayyidina Abu Bakr as-Siddiq al-Mutlaq (as) is be perfected in your character. Be truthful with your words and with your deeds and your actions and dresses. This is the inheritance of our beloved grandfather. What I have to give to you? Is my character. The character that Sayyidina Muhammad ﷺ loved, dress you and inspire continuously – be truthful. When someone harms you, don't harm them. Someone betrays you, don't betray them. Every good characteristic because Allah (AJ) will test it. It's not being good just for the sake of I'm gonna say I'm good. Allah (AJ) going to make people to be very bad to you, to see that you know do you become like that?
Imam Ali (as) is the Gatekeeper and Sayyidina Abu Bakr (as) Takes You Within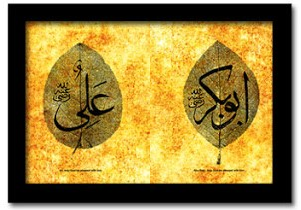 Our beloved grandfather inspire within us, this is my inheritance. I gave everything in the way and what Allah (AJ) gave me la ilaha illallah Muhammadun RasulAllah ﷺ. What, what does that mean? 
لَا إِلَهَ إلاَّ اللهُ مُحَمَّدٌا رَسُولْ الله
"La ilaha illallahu Muhammadun Rasulallah"
"There is no deity but Allah, Prophet Muhammad is the messenger of Allah."
This means, 'I am from the ulul baab (Shaykh points to where the two fingers join). I'm the gatekeepers of the cities of knowledge. I'm the reality with inside the city of knowledge. Allah (AJ) gave that to me because of everything I walked away from. When I'm dressing you, I'm going to dress you from the secret of Hu.' Naqshbandiya has 'Allah Hu' in their zikr. Why? Because Imam Ali (as) is the gatekeeper who cut your, your nafs (ego) off. And Sayyidina Abu Bakr as-Siddiq (as) take you within the city to the presence and the reality of Sayyidina Muhammad ﷺ.
Abu Bakr as-Siddiq (as) and Imam Ali (as) Are Behind the Big Secrets of Hu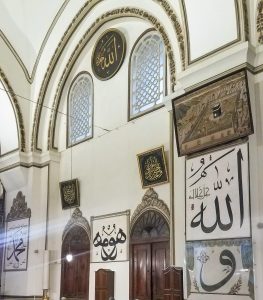 These are the big secrets of the Hu. They represent hidayat and guidance from the oceans of Al-Wadud, that their wadud, their love was immense for Sayyidina Muhammad ﷺ. Not for Allah (AJ), for Sayyidina Muhammad ﷺ. They didn't know yet Allah (AJ). This is the beatific reality of Allah (AJ) teaching. Qul in kuntum tuhibbon Allaha fattabi'oni, then I will give yuhbibkumullahu.
﴾قُلْ إِنْ كُنْتُمْ تُحِبُّوْنَ اللَّـهَ فَاتَّبِعُوْنِيْ يُحْبِبْكُمُ اللَّـهُ …  ﴿٣١
3:31 – "Qul in kuntum tuhibbon Allaha fattabi'oni, yuhbibkumullahu…" (Surat Ali-Imran)
"Say, [O Muhammad], "If you should love Allah, then follow me, [so] Allah will love you …" (Family of Imran, 3:31)
They showed such an immense love for Prophet ﷺ. They represent the Hu. The ha of hidayat (guidance) and the waw of wadud. No doubt these are the representative of 'Hu'. Their life is to perfect the character, perfect the truthfulness and hand you to Imam Ali (as) and now sacrifice everything.
Great Siddiqs Will Purify You to Reach Prophet's ﷺ Presence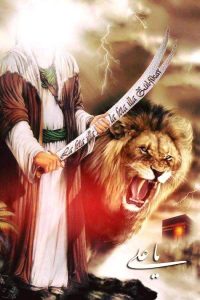 Not your money only, not your time, but you! And they put their head on the block. It was no longer important about themself. Everything that comes to destroy and attack them, they are not important. They submit into the ocean of nothingness and annihilation and they are the masters of annihilation. That reality to take you to the presence of Sayyidina Muhammad ﷺ.
Can you literally think that you are entering into the presence of Sayyidina Muhammad ﷺ and you have not been trained by the great siddiqs? And you have not sacrificed and not been washed and not been purified from the great siddiqs? And say now you're going to speak on behalf of Sayyidina Muhammad ﷺ?
There is No Innovation in This Path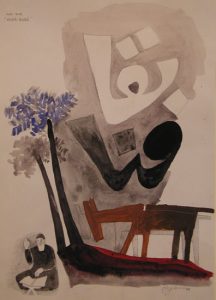 This means these, these are immense realities. Their way is a very fixed way and that's why when they begin to play these nasheeds and, and these, the qalam (words) of awliyaullah from a hundred years, five hundred years, it's all the same. They're consistent in their path. There's no innovation in their path. Their path was to take away the dunya (material world). Destroy the form, destroy the form, and take you into the world of light and deeper into the world of light. For every time the form manifest, annihilate it again and every time it manifest, annihilate it again. And there's a continuous fana and baqa into those oceans of reality to reach towards this satisfaction.
Correct Your Accounts to Be Good With Allah (AJ)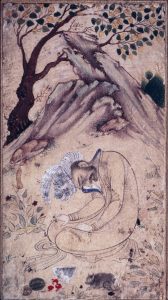 So, now Allah (AJ) is granting Ya Musabbibal asbab. Do you see these difficulties? Don't look for a spice that will take it away but this is our fate. Walk into it. Say, ya Rabbi, these things are going to come and it comes now, comes later, I don't know. Save me from any torment. Save me from any fire but I'm submitting, ya Rabbi. Save my children and I pray all night, let me make my salawats, let me make my relationship with Sultanan Naseera (Qur'an, 17:80).
Do I owe them? Pay them. Did I do something wrong? Correct it. You don't want to meet Prophet ﷺ with all bad characters and bad deeds. This is Allah's (AJ) Rahmah to correct the accounts. As soon as we're correcting, correcting, meditating, contemplating, then we're good with Allah (AJ).
Build Your Character During the Collapse of Everything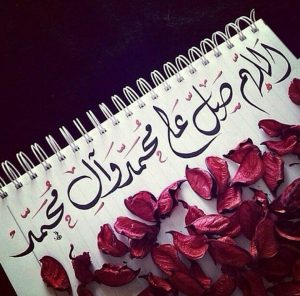 So, increase your salawats (praisings), increase istighfar (forgiveness). The supplies that you're buying is not a panic buying, but was a sign of rahmah (mercy) and barakah (blessings). That Ya Rabbi, I can only afford this bag of rice, these crackers and this peanut butter. Let it to be blessed and multiply it and read Holy Qur'an upon it. Praise Sayyidina Muhammad ﷺ upon it and Allah (AJ) make every bite to last beyond what can be imagined. So, Allah's (AJ) giving us a time in which to truly see everything collapsing and what are we going to do with that collapse? Are we trying to find a spice to take it away? Or are we trying to walk into it with the best and most perfected character?
Everything in Tariqa is By Direct Order of Sayyidina Muhammad ﷺ
And then when we find the guidance and follow the guidance, the du'as (supplications) that they're asking you to recite, recite them. The salawats (praisings) they ask you to recite, recite them. Those are coming as authorized. If you did the Fajr awrad, that should be an immense shield. If anyone asking that send me something from Sayyidina Muhammad ﷺ. Are you kidding me? Everything done here is by order of Sayyidina Muhammad ﷺ.
Sultanul Awliya Prays in the Presence of Sayyidina Muhammad ﷺ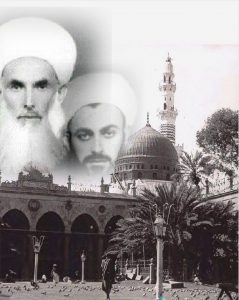 Every du'a on the app is from the Sultan of awliyas. It means the one whom faces, of all awliyaullah, faces directly to the Wajhikul Kareem, the blessed and most honoured face. The soul of Sayyidina Muhammad ﷺ is directly reflecting to the Sultanul Awliya. Every wazifa and du'a from that sultan was given to his students. It's not even ground level du'a. It's such a immensely powerful; Du'a al Mathur, Ummul Du'a. All of these are from the King of Saints. Why are you asking then give me something from Prophet ﷺ to recite? You're in such a high class, you don't even know what it is. Your questions are showing something that is off.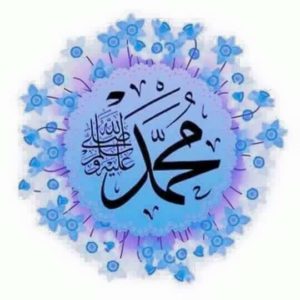 The wazifa for the prayers are the wazifa of the sultan of saints, exactly what he recites in the presence of Sayyidina Muhammad ﷺ while he is praying Fajr with Sayyidina Muhammad ﷺ. Because people don't understand how these people, when they pray, if you think a wali (pious person) like Sayyidatina Rabia al-Adawiyya. Everyone believes when she was praying, Prophet ﷺ was in the room physically with her praying. The sultan of all awliyaullah (saints) – when he prays it's not in the presence of Sayyidina Muhammad ﷺ? Does he pray only physically in the presence of Prophet ﷺ? There are Awliya who pray physically in the presence of Sayyidina Muhammad ﷺ. They can pray facing Sayyidina Muhammad ﷺ. They can pray in the hand of Sayyidina Muhammad ﷺ. This why sahabi were saying, 'I swear by the one who holds my soul in his hand.'
What they saw it. Awliyaullah (saints) reached to that station they see themselves praying in the hand of Sayyidina Muhammad ﷺ. Everything they give to you is from that reality. Beyond PhD; they teach beyond PhD realities. They're going the reverse in this hemisphere.
Learn from the Shaykh of Zawq To Be Ishraqiyun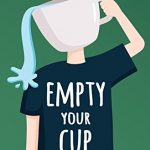 We talked before that they'll teach, everywhere else in life, a hundred years ago you had to do all your shari'ah (Divine Law) classes, all your fiqr (jurisprudence) classes, all your hadith (traditions of Prophet ﷺ) classes and the last phase – if you passed, they send you to the shaykh of zawq. That those teachers would sign off and say now you're authorized to go to the teacher of taste, he'll teach you all the haqaiqs (realities). It wasn't easy. For them to be accepted, they then began to teach the haqaiqs.
Now they reversed the whole process. They don't want anyone with any knowledge. They don't want you to have any fiqr classes because you're going to drive them crazy. They're going to teach you all of the haqaiqs and if any of their students speak to these ulema (scholars), they'll be astonished at what they know. Forget about what the shaykh knows. Because they're being fed from the highest levels of reality because they are ishraqiyun.
The World is Witnessing the Power of Islam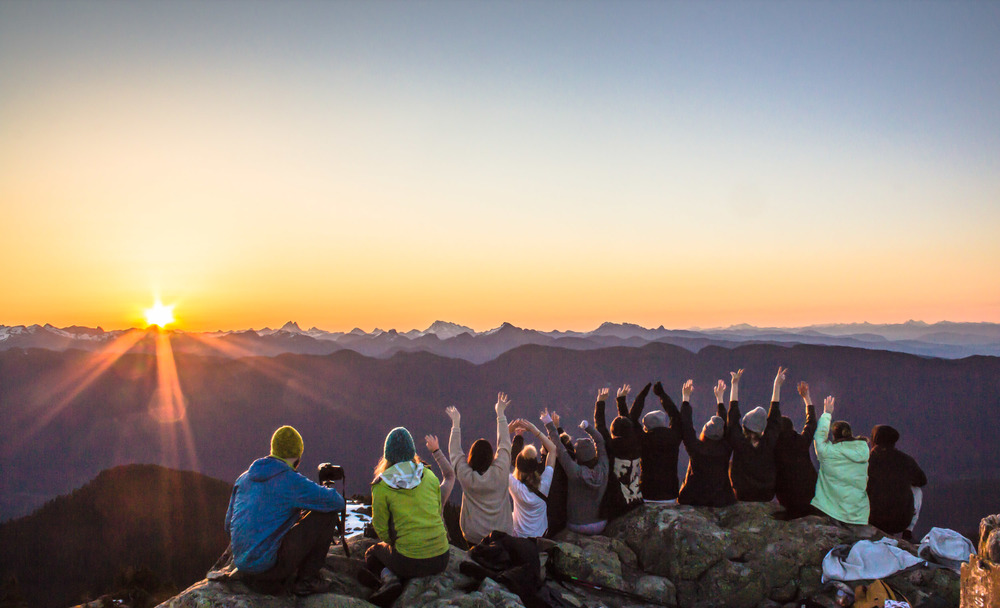 When the sun is rising from the west, the east is already in maghrib. It's in a state of darkness. It lost what Allah (AJ) gave to it. So, then the shift came and now the sun sets upon that region. The sun rising is in the west when you would see the sun rise from the west. Ya musabbibal asbab. When this is happening, Allah's (AJ) going to raise something new.
They are witnessing the power of Islam. They understand now that this wudu (ablution) of Muslims is powerful. Their Qur'an is powerful. Their faith is powerful. These souls that pass away and come into Islam, they'll guide all their descendants back. It means something Allah (AJ) is opening. It's not happening something random but when he wants to open what he promised to his beloved Sayyidina Muhammad ﷺ, then things are happening. Events are happening for an immense opening.
People's Ignorance is Being Shattered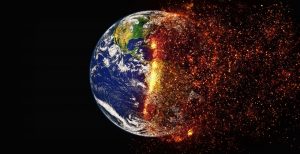 For the people, their ignorance had to be shattered. All that they worship had to be shattered. Even they are people so foolish that you talk to them, they're still in denial that death is coming. 'Oh, come on, don't over exaggerate.' What are you talking about? You think they're telling you that hundreds of thousands of bodies are dead or all their markets will collapse. That, 'Don't worry, don't worry'. No, it's bad and they're hiding it. So, it means then when you wake up with your belief. No, no, no bodies are going. This dunya (material world) is collapsing. Make sure your account is good with Allah (AJ). And then people begin to see and witness that reality.
Subhana rabbika rabbal 'izzati 'amma yasifoon, wa salaamun 'alal mursaleen, walhamdulillahi rabbil 'aalameen. Bi hurmati Muhammad al-Mustafa wa bi siri Surat al-Fatiha.
Special thanks to our transcribers for their help with transcribing this suhbah.
Original Date of Suhbah: April 6, 2020
Related Articles: 
Please Donate and support us to spread these heavenly knowledges.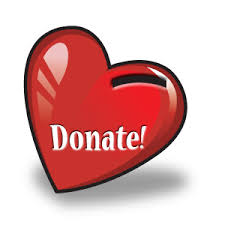 Copyright © 2020 Naqshbandi Islamic Center of Vancouver, All Rights Reserved.