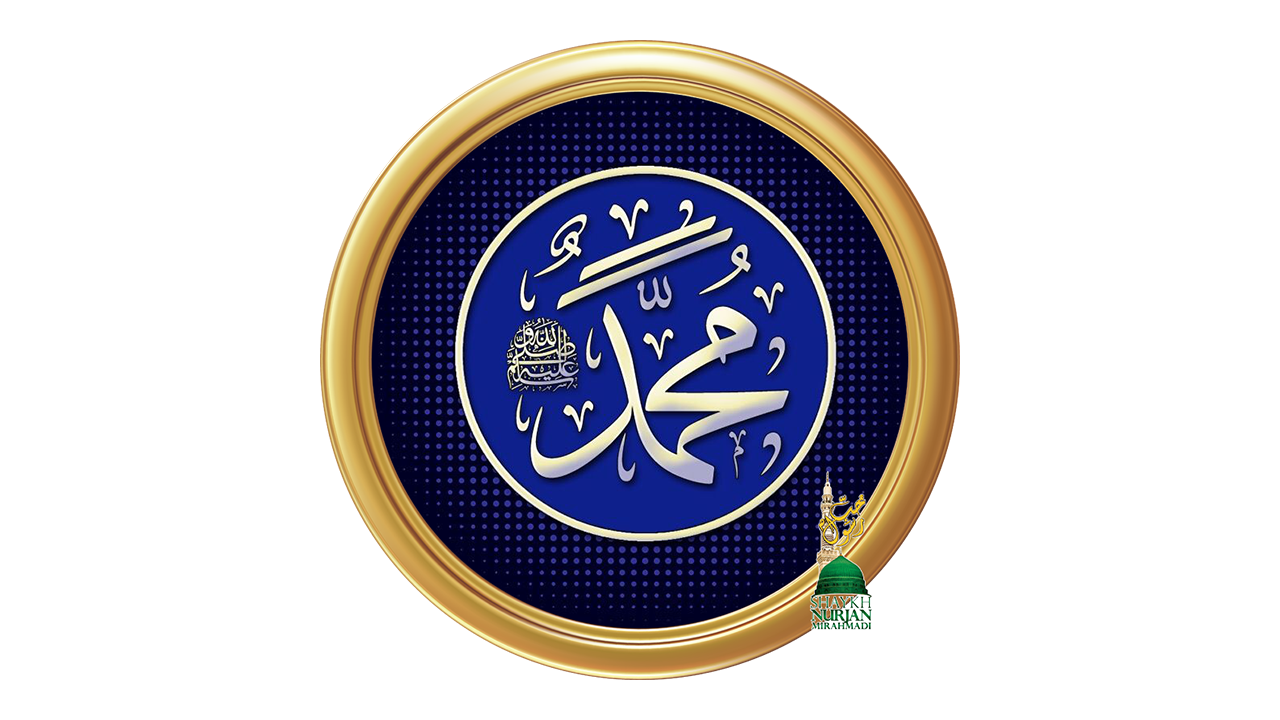 COVID-19 Big Global Reset – Imam Mahdi (as) vs Dajjal
This Article Has Been Translated



Hindi
From the Realities of Mawlana (Q) as taught by Shaykh Nurjan Mirahmadi.
A'udhu Billahi Minash Shaitanir Rajeem
Bismillahir Rahmanir Raheem
I seek refuge in Allah from Satan, the rejected one
In the Name of Allah, the Most Beneficent, the Most Merciful
Good Character & Love of Ahlul Bayt (as) Will Be Our Salvation During Difficult Times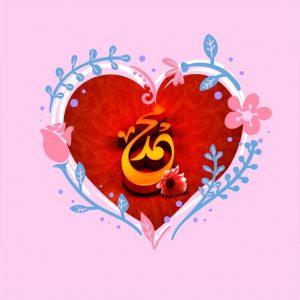 InshaAllah, we have from the app, Salawat al-Nariya for the time of difficulty and relief from calamities and the wave of difficulty that heading towards humanity. That good character is its salvation. Love of Ahlul Bayt (as) (holy family of Prophet ﷺ) is its salvation and that the Yazid in everyone makes them to come against the holy light of Sayyidina Muhammad ﷺ. Make them to come against the holy lights of Ahlul Bayt (as) because of the Yazid within everyone that becomes the representation of satanic character and that has to be taken and purged from the body. So, that the love and the reality of Sayyidina Muhammad ﷺ begin to blossom within the heart and Allah (AJ) sends us into the schools of the lovers of Ashab an-Nabi ﷺ, Ahlul Bayt an-Nabi ﷺ and most difficult in this time and the most stressed by Dajjal (man of deceit) because of its immense power.
Dajjal Seeks to Destroy Ahlul Bayt (as)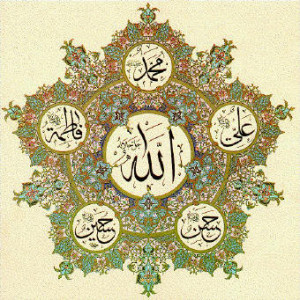 The hadith of Dajjal entering and what Dajjal would be doing is that he would go after every Ali (as), Hassan (as), Hussain (as) and everyone named Sitna Fatima az-Zahra (as); he would be targeting Ahlul Bayt (as). Didn't say he's going after all the Sahabis (companions) names. He knows that there's a secret from Sayydina Muhammad ﷺ within their hearts, of what they represent to humanity and what they represent to Sayyidina Muhammad ﷺ. If you get a descendant of somebody, you beat them, attack them verbally, keep going after them – no doubt you are trying to hurt Sayyidina Muhammad ﷺ. So, it means Dajjal's emphasis is on Ahlul Bayt (as) (holy family of Prophet ﷺ) to seek them, target them, make difficulty for them, and to eventually try to destroy them. And what Allah (AJ) said, although they try to extinguish the light, they can never extinguish it. Allah (AJ) will preserve whom Allah (AJ) wants to preserve.
Imam Mahdi's (as) Light is Coming as Dajjal Moves Onto Earth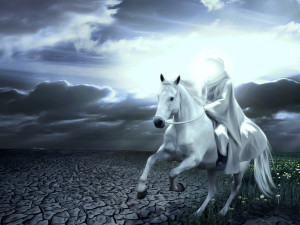 So, this means that is a special love, a special reality, a special closeness to the heart of Sayyidina Muhammad ﷺ. If people only knew they would have been astonished. But because of their bad character, then they follow the bad desires of shaitans and they begin to waswas (whisper) against them. They begin to attack them. They begin to drop their support for them. And this is all from the inspirations of the satanic light that the Dajjal is moving onto earth.
Just like the light of Sayyidina Mahdi (as) is coming – so is the Dajjal's opening. And he's going to gather his mureeds and his mureeds, their characteristics are opposite of this teaching. His mureeds are those whom are against the Ahlul Bayt (as) of Sayyidina Muhammad ﷺ, but they love God. They have no problem. They're going to claim to be lovers of Allah (AJ) and they're going to claim that they have the path and the way to Allah Almighty (AJ). We know that madhab. And they went around the world teaching that. So, it means his mureeds – they have a characteristic and the mureed of Sayyidina Muhammad ﷺ, those following to be under the hand of Sayyidina Mahdi (as); they are ahbab and lovers and that their love is always a sign of their faith.
Real Love is Tested, Not Claimed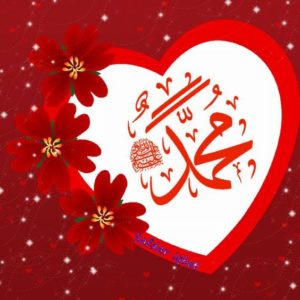 And Allah (AJ) tests the love. That if you love and you love and you love, but at an instant you become angry and belligerent and begin to curse and yell and attack everything about that love, that's a munafiq (hypocrite). A munafiq is one whom claims one thing but immediately becomes something else. It means their love was like a flower on a rock that it came, with one wash it washed away. Real love – no matter how much they're betrayed, they never betray. How much they were attacked they never attacked that one whom they love. They gave their heart and love. They've been tested with love. 25 years they served with love, 30 years they served with love. No matter how much they were betrayed, they never betrayed. How much they were attacked, they never attacked. How much they were ridiculed, they never ridiculed.
It's not just a philosophy. Allah (AJ) tests them that their love is true. You flip them, squeeze them, hit them, abuse them – they stay in their love because the level of their love is sincere. Claiming love and immediately turning to hate was like a wild dog. You thought it was tamed and you thought it was something to be nice and pleasant but as soon as you don't feed it, it will eat your face. It's all over the world. We said then, we've said many times, reminder for myself these war zones, they said more gruesome than the war was what the creatures were doing to insan (human being). That those people who thought those creatures were their pets, they were eating them.
A Tremendous Wave of Difficulty is Coming Upon Earth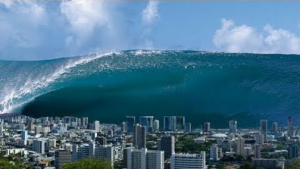 And that's why tariqah (spiritual path) comes to teach that it's not what you think that you're nice, you're polite, you're kind and you're loving but when Allah (AJ) make it to be difficult and hard and harsh that your love never changed. Your words never came out to be a symbol of the change of your faith. And this is our struggle today. This is what Allah (AJ) is bringing upon this earth is tremendous difficulty, immense calamity. If you think you're over it, the wave has just begun. It's about a hundred feet high now.
What you're seeing of difficulty is when the ocean pulls back. Because you say, 'Oh, the ocean was here. My goods were here, property was here, money was here, jobs were here.' But before a tidal wave the ocean begins to pull back. And you say, 'Where's my ocean now?' and that's what people are asking now. Where is the dunya (material world)? Where is the stores, where's my job? Where's my work? And they think it's over. No, it's just pulling back and now a tsunami is coming.
Seekers of the Path Observe That Allah (AJ) Causes Every Condition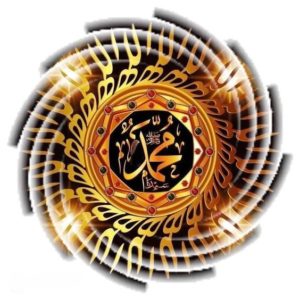 And then you begin to, you observe. As seekers of the path, we are observers. People want to know like what type of extraterrestrial power you have or what type of supernatural abilities you have. That's, that's a side reality, but they're observers. Allah (AJ) gave them a heart in which to observe. That they look and they look at the signs of humanity and Ya musabbibal asbab. Allah (AJ) is the one whom causes every condition and mufattihul abwab, that every condition has a door.
يَا وَهَّابُ يَا وَهَّابُ يَا وَهَّابُ، يَا مُسَبِّبَ الأَسْبَابِ، يَا مُفَتِّحُ الأَبْوَابِ، يَا مُقَلِّبُ الْقُلُوْبِ وَالأَبْصَارِ. يَا دَلِيْلَ الْمُتَحَيِّرِيْنَ يَا غِيَاثَ الْمُسْتَغِيْثِيْنَ، يَا حَيُّ يَا قَيُّوْمُ، يَا ذَا الْجَلاَلِ وَالإِكْرَامِ. وَاُفَوِّضُ أَمْرِيْ اِلَى اللهِ. اِنَّ اللهَ بَصِيْرٌ بِالْعِبَادِ.
"Ya Wahhab. Ya Wahhab. Ya Wahhab. Ya musabbibal asbab, ya mufattihul abwab, ya muqallibul qulubi wal absar. Ya Dalilal mutahayyirin, ya Ghiyathal mustaghithin, ya Hayyu ya Qayyum, ya dhalJalali wal Ikram.  Wa ufawwidu amri illAllah, innAllaha basirun bil 'ibad.
"O Bestower! O Bestower! O Bestower! O Originator of causes! O Opener of doors! O Tuner (Changer) of hearts and eyes! O Guide of the perplexed! O Succour for those who seek Your aid! O Living! O Self-Subsisting One! O (You who are) possessed of Majesty and Bounty! I entrust my affair unto Allah. Truly, Allah is aware of His servants."
The Door to the Divinely Kingdom is Opening Through Sayyidina Muhammad ﷺ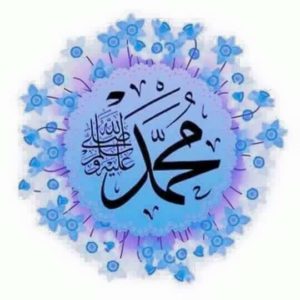 You don't just test creation, but you shake and bake them and then present doors. Which door is it that you want through this difficulty? So, what we're observing and people can observe is they see this difficulty entering into the earth and everybody's running for sumac. They want a solution. They want a remedy. They want every type of, I'll drink this, I'll smoke this, I blow this on my face, I'll wear this. I'll put every type of difficulty or every type of remedy and they didn't really get it.
What happens now is Allah (AJ) opening the door to His Divinely Kingdom. He said that as a rahmah (mercy) because I sent Sayyidina Muhammad ﷺ as a rahmah and you're under the flag of the last of messengers in this dunya.
﴾وَمَا أَرْ‌سَلْنَاكَ إِلَّا رَ‌حْمَةً لِّلْعَالَمِينَ ﴿١٠٧
21:107 – "Wa maa arsalnaka illa Rahmatal lil'alameen." (Surat Al-Anbiya)
"And We have not sent you, [O Muhammad ﷺ], except as a mercy to the worlds/creation." (The Prophets, 21:107)
One Tiny Unseen Virus is Shaking Falsehood
Otherwise I would have destroyed this creation with one shout. Look at the people of Pompeii and other nations. In one shout, Allah (AJ) destroyed them that they're frozen with their ashes.
﴾إِن كَانَتْ إِلَّا صَيْحَةً وَاحِدَةً فَإِذَا هُمْ خَامِدُونَ ﴿٢٩
36:29 – "In kanat illa sayhatan wahidatan fa idha hum khamidoon." (Surat YaSeen)
"It was not but one shout, and immediately they were extinguished/destroyed." (YaSeen, 36:29)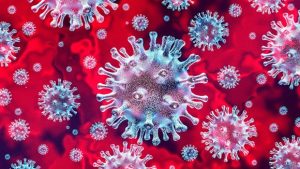 And Allah (AJ) give as a rahmah and a mercy, 'I'm sending one. They're worried about asteroids coming to dunya.  I send one little, tiny virus that entered into this atmosphere'. Just 'pheeww, bam.' Soon as it entered into this atmosphere, it shook the whole of dunya (material world) – not armies, not planes, not trillions of dollars in warfare.
An unseen virus entered into this earth and what Allah (AJ) describe that when the kingdom of my lord is coming down, when the truth wants to be established upon earth, every falsehood will begin to shake and be obliterated. And everything collapsing, collapsing, collapsing. Now whether, Allah (AJ) makes it a final collapse or this is just the warning collapse.
﴾وَ قُلْ جَآءَالْحَقُّ وَزَهَقَ الْبَطِلُ، إِنَّ الْبَطِلَ كَانَ زَهُوقًا ﴿٨١
17:81 – "Wa qul jaa alhaqqu wa zahaqal baatil, innal batila kana zahoqa." (Surat Al-Isra)
"And say, Truth has come, and falsehood has perished. Indeed falsehood, [by its nature], is ever perishing/bound to perish." (The Night Journey, 17:81)
Are You Prepared to Meet Your Lord?
For us, it's the one whom is seeking and continuously observing that you're causing a condition. Allah (AJ), ya Rabbi, what is it that you want from me? And what he wants is that my kingdom is in front of you. Are you prepared to meet Me? Are you prepared to be with Sayyidina Muhammad ﷺ and do you believe that will be your destination? Talk is cheap. Those who talked and they harmed people and burned people and cut the hands of people, you should to be very scared to meet Allah (AJ) right now. Those who lied and drank and put all those things all over their body and said, 'Yeah, I represent God.' You should be very scared right now.
Now is the Time to Propagate Muhammadan Love More Than Ever 
Those whom their character was good and their character was loving and they propagated the way of love through what Allah (AJ) wanted, we represent the Muhammadan door. The way to the haqqaiq (reality) of Sayyidina Muhammad ﷺ. We lived a life in which to be with Sayyidina Muhammad ﷺ.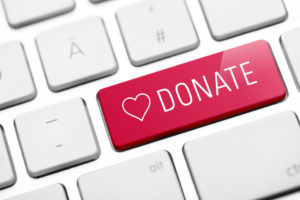 So, it wasn't about running and try this one, drink this one, take a video, send this, do this, eat this, spray this. This was about – are you at the threshold and at the holy feet of Sayyidina Muhammad ﷺ? Are you good with Prophet ﷺ? Are you happy with Prophet ﷺ? Are you loving Sayyidina Muhammad ﷺ? And do you believe Prophet ﷺ is loving you, that you did your best? That your money won't save you in its accounts. Did you do everything that you could to propagate that love? Did you spend your time, your wealth, your ability, everything about yourself? Did you really give it and put it and be of service to that reality? If not, Allah's (AJ) giving this time.
Run to Your Fate With Good Character
So, don't worry about sumac. Don't worry about all these things. 'Worry about meeting My Divinely Presence, entering into My Divinely Kingdom.' That I want only my head to be at the threshold and that they be happy and rida with me and that I be granted into their kingdom and that I be granted a position of love and grace that Allah (AJ) to be happy with me.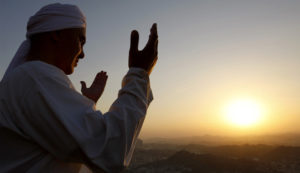 We pray that Allah (AJ) inspire our hearts towards these goodness and not to be panicking. Just to be worried that are we good with Allah (AJ)? Did we do all that we can? If we did, Allah (AJ) inspire then do your goodness, do your prayers, do your zakat, do your du'as (supplications); do all of these things and leave the rest in Allah's (AJ) Hands and be happy to meet with Allah (AJ). Be happy to enter into the presence of Sayyidina Muhammad ﷺ. It's not about running away but whatever our fate is, is to face it. But face it with good character, with good actions and a loving heart. For, if a heart should enter into that presence with badness and bad character and the worst of badness is to come against the light of Sayyidina Muhammad ﷺ.
Those Blind in This World Will Be Blind in the Hereafter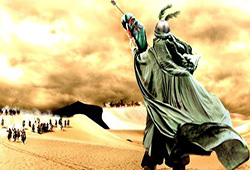 We pray that Allah (AJ) dress us on this holy night of the birth of Sayyid Shuhada, the one whom represented truth and saw nothing but gham, saw nothing but grievance. That they asked to be guided and then they attacked him. And it doesn't stop; everywhere is Karbala, and everyone is a Yazid when it comes to them.
Sayyid Shuhada means the one whom he's the master of those who see. There's not a wali or a servant that want to become from ahlul basirah (people of spiritual vision) that Sayyidina Imam al-Hussain (as) has to sign. If they don't know, they didn't receive it. And imagine his descendant is the one who teaches how to see. Then people have to be very careful on how they deal with people. You have eyes but you don't see. You have ears and you don't hear.
وَلَقَدْ ذَرَأْنَا لِجَهَنَّمَ كَثِيرًا مِّنَ الْجِنِّ وَالْإِنسِ ۖ لَهُمْ قُلُوبٌ لَّا يَفْقَهُونَ بِهَا وَلَهُمْ أَعْيُنٌ لَّا يُبْصِرُونَ بِهَا وَلَهُمْ آذَانٌ لَّا يَسْمَعُونَ بِهَا ۚ أُولَـٰئِكَ كَالْأَنْعَامِ بَلْ هُمْ أَضَلُّ ۚ أُولَـٰئِكَ هُمُ الْغَافِلُونَ ﴿١٧٩
7:179 – "Wa laqad zara'naa li jahannama kaseeram minal Jinni wal Insi lahum quloobul laa yafqahoona bihaa, wa lahum a'yunul laa yubisiroona bihaa, wa lahum aazaanul laa yasma'oona bihaa; Olaayika kal an'aami bal hum adhal; Olaayika humul ghaafiloon" (Surat Al-A'raf)
"Many from the Jinns and human beings, We have created for hell: They have hearts with which they don't understand, they have eyes with which they don't see, and they have ears with which they don't hear. They are like cattle, nay they are more misguided. They are heedless (of warning)." (The Heights, 7:179)
What's the difference? They're deaf, dumb, and blind. Whom blind in this world will be raised to be blind into the hereafter.
وَمَن كَانَ فِي هَـٰذِهِ أَعْمَىٰ فَهُوَ فِي الْآخِرَةِ أَعْمَىٰ وَأَضَلُّ سَبِيلًا ﴿٧٢
 17:72 – "Wa man kana fee hadhihi a'ma fahuwa fee al akhirati a'ma wa adallu sabeela." (Surat Al-Isra)  
 "But those who were blind in this world, will be blind in the hereafter, and most astray from the Path." (The Night Journey, 17:72) 
 Seek Strength From the Struggle of Ahlul Bayt (as)
This way was about tafakkur and contemplation. The signs are everywhere. That with their love we took their struggle and in their struggle, they taught this dunya (material world) will never be easy for you. People will be jealous and hasad of your light and that you inherit from our way, a way of struggle. Not from unbelievers but from believers. They didn't have difficulty from unbelievers. Their difficulty was from those who claimed belief. It means you struggle in the way of Allah (AJ), only for the sake of Allah (AJ) and His Rasul, Sayyidina Muhammad ﷺ.
We pray that Sayyid Shuhada (as) be happy with us. Dress us, bless us. Give us istiqam and firmness. It's not easy to say that you love them, but to be dressed by their character. That no matter what faced them, they moved into it. Odds that are not understandable but with love and muhabbat and a firm back, they move into difficulties. That to keep an upright character and keep all of the characteristics of Sayyidina Muhammad ﷺ of whatever's possible in this dunya (material world). InshaAllah, Allah (AJ) dress us and bless us on these holy nights.
Ahlul Bayt (as) Are the Signs of Sayyidina Muhammad's ﷺ Beatific Garden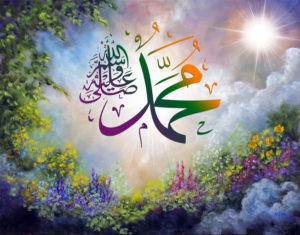 Tomorrow Sayyidina Abbas (as), the next day after that and tomorrow we'll do both and all these two nights for Imam Zayn ul-Abideen (as) and for Imam Sayyidina Abbas (as) that Allah (AJ) dress us and bless us. The chivalry and the character of Sayyidina Abbas (as). The nobility and the du'a (supplication) and the purity of heart of Imam as-Sajjad (as) that spent his life in sujood (prostration), that making du'a that would shake the throne of Allah (AJ). That the descendants of Sayyidina Muhammad ﷺ, if the beauty and the reality of Islam (submission) and iman (faith) and ihsan (moral excellence) came like a fertile garden with Sayyidina Muhammad ﷺ, his Ahlul Bayt (as) (holy family of Prophet ﷺ) were its signs. That if you thought the immensity and the beauty of the reality of Sayyidina Muhammad ﷺ, he gave his Ahlul Bayt (as) to be the signs of that garden.
By witnessing of what they brought into this dunya (material world), you understood the magnificent status of Sayyidina Muhammad ﷺ. Its reality is through Imam Jafar al-Sadiq (as); the hukm and the realities that were brought through these Ahlul Bayt (as) is nothing that can be understood. But what you did understand was the greatness of Sayyidina Muhammad ﷺ. They brought out the magnificent status of the reality that maybe was not understood fully but through these beautific flowers and all of us are still taking from their fragrance and their love. We pray Allah (AJ) dress us from their light and from their love, inshaAllah. And the love of Ashab an-Nabi ﷺ, awliyaullah fis samawati wa fil ard (in heavens and earth) but tonight is their night and the focus is on their reality, inshaAllah.
Subhana rabbika rabbal 'izzati 'amma yasifoon, wa salaamun 'alal mursaleen, walhamdulillahi rabbil 'aalameen. Bi hurmati Muhammad al-Mustafa wa bi siri Surat al-Fatiha.
Special thanks to our transcribers for their help with transcribing this suhbah.
Original Date of Suhbah: April 5, 2020
Related Articles:
Please Donate and support us to spread these heavenly knowledges.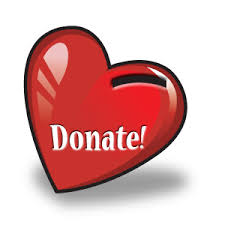 Copyright © 2020 Naqshbandi Islamic Center of Vancouver, All Rights Reserved.