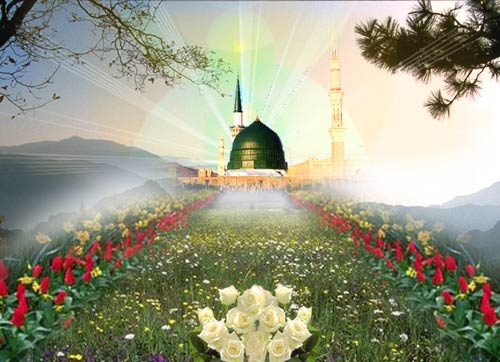 The Gardens of Paradise are the Manifestations of Muhammadun RasulAllah ﷺ
This Article Has Been Translated

From the Realities of Mawlana Shaykh  (Q) as taught by Shaykh Nurjan Mirahmadi.
Audhu Billahi min ash Shaitanir Rajeem
Bismillahir Rahmanir Raheem
I seek refuge in Allah from Satan, the rejected one
In the Name of Allah, the Most Beneficent, the Most Merciful.
"Atiullah wa ati ar rasul wa ulul amrin minkum".
﴾أَطِيعُواللَّه وَأَطِيعُوٱلرَّسُولَ وَأُوْلِي الْأَمْرِ مِنْكُمْ… ﴿٥٩…
4:59 – "…Atiullaha wa atiur Rasula wa Ulil amre minkum…" (Surat An-Nisa)
"… Obey Allah, Obey the Messenger, and those in authority among you…" (The Women, 4:59)
We Are Nothing But Oppressors to Ourselves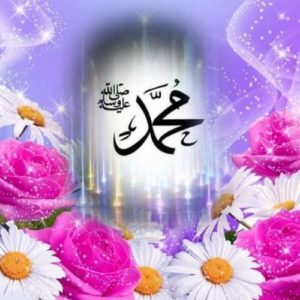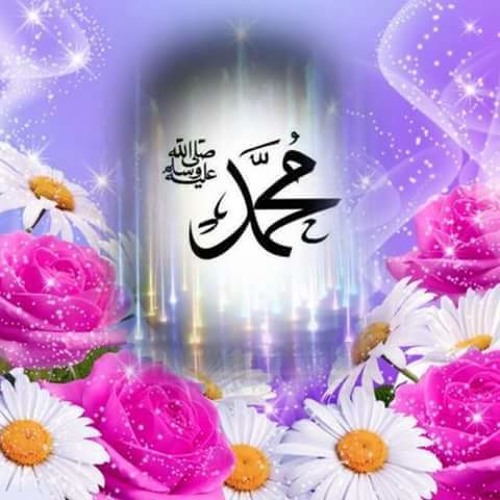 Alhamdulillah, always a reminder for myself, ana abdukal 'ajeez, wa dayeef, wa miskin, wa zhalim, wa jahl; and but for the Grace of Allah's (AJ) Rahmah and Mercy, we are still in existence. That we are not ever claiming to be anything. As much as this dunya (material world) is wanting an appearance; and our life is about effacing and admitting to our Lord that we are nothing, that nothing: "La ilaha illa anta Subhanaka, innee kuntu minazh zhalimeen", ya Rabbi; that, there's nothing but Allah's (AJ) Majestic Might and Majesty and I am verily an oppressor to myself.

﴾لَّا إِلَـٰهَ إِلَّا أَنتَ سُبْحَانَكَ إِنِّي كُنتُ مِنَ الظَّالِمِينَ ﴿٨٧…
21:87 – "… la ilaha illa anta Subhanaka, innee kuntu minazh zhalimeen." (Surat Al-Anbiya)
"…There is no god/diety except You;  Glory to you: Indeed I have been of the wrongdoers/Oppressor to Myself!" (The Prophets, 21:87)
Allah (AJ) Gives Tremendous Rewards For Fasting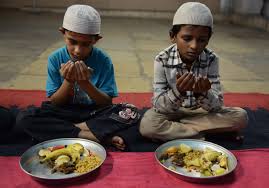 A reminder from last night – we are in the opening doors of the holy month of Ramadan. And Ramadan is a great gift for all creation, whom take it, alhamdulillah. It is the great effacing, that the fasting and the fasting in the month in which Allah (AJ), God Almighty has asked that, 'Fast for me, there's a tremendous reward'; a tremendous reality of effacing and annihilating and crushing of the ego. And people view it to be something so extremely hard.
Everything Has Been Created in Pairs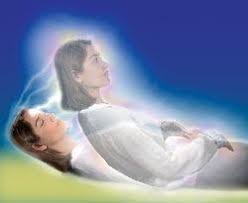 We talked last night as a reminder for myself, that to understand these realities, they're all around us. We come to the turuqs (spiritual path) and we come to the way of reality and they talk about annihilation. And people think to themself that, 'I don't understand what you're talking about.' And Allah's (AJ) Majestic Might and Majestic Beauty is so immense that He takes everything is created in pairs. That, "We've made you from zawj," that you have a pair.

﴾سُبْحَانَ الَّذِي خَلَقَ الْأَزْوَاجَ كُلَّهَا مِمَّا تُنبِتُ الْأَرْضُ وَمِنْ أَنفُسِهِمْ وَمِمَّا لَا يَعْلَمُونَ ﴿٣٦
36:36 – "Subhaanal lazee khalaqal azwaaja kullahaa mimmaa tumbitul ardu wa min anfusihim wa mimmaa laa ya'lamoon" (Surat YaSeen)
"Glory to Allah, Who created in pairs all things that the earth produces, as well as their own kind and things of which they have no knowledge." (YaSeen, 36:36)
And dunya come and say, 'Oh, is that your husband and wife and your pairs?', and Allah (AJ) don't care for that. The pair that Allah (AJ) is describing is that you have a physical form that's manifesting in this world and we have a spiritual reality that yet not has manifested.
Human Being is Created from the Soil

The great Oceans of Annihilations for us to understand, that's what's in front of us, Allah (AJ) is describing in Holy Qur'an, 'I'll show you upon the horizon and I show you within yourself.'
﴾سَنُرِ‌يهِمْ آيَاتِنَا فِي الْآفَاقِ وَفِي أَنفُسِهِمْ حَتَّىٰ يَتَبَيَّنَ لَهُمْ أَنَّهُ الْحَقُّ ۗ … ﴿٥٣
41:53 – "Sanureehim ayatina fil afaqi wa fee anfusihim hatta yatabayyana lahum annahu alhaqqu…" (Surat Al-Fussilat)
"We will show them Our signs in the horizons and within themselves until it becomes clear to them that it is the truth…" (Explained in Detail, 41:53)
The one on the horizon is easier to understand than the one inside the self, until we've taken a way of contemplation and muraqaba and muhasaba (taking account) to understand these realities. Allah (AJ) says then, 'Observe all around you,' the soil, the dirt, that this creation, "khalaq al insaana min teen." That this creation around us, to understand the soil, is a blessed soil. Look at all the other planets and nothing growing.
﴾الَّذِي أَحْسَنَ كُلَّ شَيْءٍ خَلَقَهُ ۖ وَبَدَأَ خَلْقَ الْإِنسَانِ مِن طِينٍ ﴿٧
32:7 – "Allazee ahsana kulla shai in khalaqa; wa bada a khalqal insaani min teen" (Surat Al-Sajdah)
"He Who has made everything which He has created most good: He began the creation of man with (nothing more than) clay" (The Prostration, 32:7)
The Secret is in the Soil, Not in the Seed
When Allah (AJ) wants something to grow, the secret is not in the seed, but the secret is in the soil. The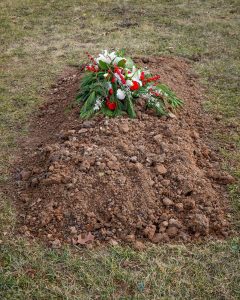 soil is what is blessed. The soil is the ocean of annihilation for us to understand. It strips away everything and makes everything to enter into its state of death. And Allah (AJ) destined for us also, go back to the soil. That, 'What I created you and the reality that I gave to you, when the time is finished, throw yourself immediately back into that soil, like a seed. That soil will know what to do with you. You cannot burn yourself; you cannot throw yourself into the ocean. You cannot do nothing.' And immediately within 24 hours, you have to be back into the soil so that no negativity is trying to jump upon your physicality and overtake your reality. Your soul is very much active at that time. This means just because the body went, the soul is standing right there.
Allah (AJ) Wants Our True Reality to Come Out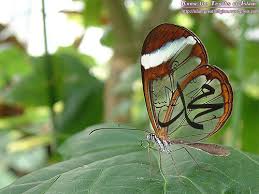 It means then that Ocean of Annihilation, for us to understand, its immense majestic might and majestic beauty. That you take that ugly seed which looks like it has no benefit. You plant it and within so many days, 30 days, 40 days, something will come from it. And what comes from it is far more beautiful than what it was. And everything in creation is showing that. Allah (AJ) is, 'Why do you always think negative from me? If I'm asking you to seclude yourself, you're not going to be punished. If I'm asking you to abstain, you're not going to be punished. And in the end, when I put you into the grave, I'm not putting you into the grave to rip you to pieces but I want your reality to come.'
Don't you see all the gardens around you – how the ugliness of the seed went into the soil and that which appeared was from the Oceans of Beauty? That which is appearing is from the Ocean of Beauty. And that everything ugly has a transformation. Even Allah (AJ) take many creatures that are ugly as worms and transforms them into a flying butterfly, and give them a whole different reality that even they're not walking on earth, but they're flying.
What Appears is the Manifestation of the Soil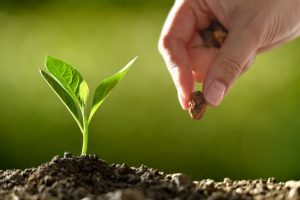 They come into our life to remind us that that is the Ocean of Annihilation. It's not a complicated spiritual word, but you should be able to see it everywhere. Then Mawlana Shaykh's teaching is you go even deeper in that understanding. That seed, when it plants itself and goes into seclusion and goes into isolation and extinguishes itself. What appears is not the seed anymore. What appears is a manifestation from the soil. The soil took the secrets from the seed, annihilated it and then brought out a majestic beauty: a flower, a rose, a tree, a bush – trees that give and bear fruits, thousands of seeds within those trees. And if you go to look, there's no more seed. So it wasn't the seed. It was the soil.
Allah (AJ) wants for us a reminder that, 'Don't think yourself as something but if you enter into these Oceans of Annihilation, I take that which is truly of no value and I make you to be something valuable.' What's the seed's value? You cannot even eat the seeds; most of them are poisonous if you bite into them. But Allah (AJ) says, 'I make for you beatific garden'; and all that garden is a manifestation from that soil.
Min Teen:
Insan Was Created From Nur Muhammad (s), the Purified Guide

And Allah (AJ) reminding us that, 'You came. You came into this world. I put you into a body that I'm telling you "khalaq al insaana min teen." I created this insan from min – meem noon – for those who understand the huroof; that meem noon is a Muhammadan haqaiq (reality). And the noon is the nur and the light.
﴾الَّذِي أَحْسَنَ كُلَّ شَيْءٍ خَلَقَهُ ۖ وَبَدَأَ خَلْقَ الْإِنسَانِ مِن طِينٍ ﴿٧
32:7 – "Allazee ahsana kulla shai in khalaqa; wa bada a khalqal insaani min teen" (Surat Al-Sajdah)
"He Who has made everything which He has created most good: He began the creation of man with (nothing more than) clay" (The Prostration, 32:7)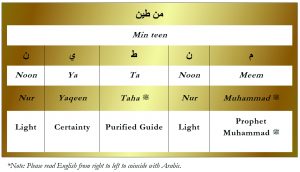 When Allah (AJ) says "min teen", the huroofs are all the secret that Allah (AJ) is giving, not the word. 'Min teen, oh I created creation from dirt', Oh Allah (AJ) doesn't care for dirt. But He wants us to go in, that, 'When I say "min teen", that meem noon, for you should understand that's Muhammadan nur. I created all this creation from a Muhammadan light.' 
The ta, ya, and noon (Teen), signifies that ta is from the secret of Sayyidina Taha ﷺ. The purified Hadi and guide of Allah (AJ), dressed with the yaqeen and certainties. And the noon is its manifestation and nur. That this creation is all light and only now physicists understood that everything manifesting is from light. If you see it, it's a manifestation. All the atoms and molecules and everything that's moving is producing a light. And everything is made from light. 

The Dirt in Insan is a Scale that Carries Water and Fire

This insan that was given to us to understand the reality is that the insan (human being) and the dirt of insan is the great mizan and the scale. When Allah (AJ) is talking about a scale, you have within yourself your entire galaxy. You have within yourself an entire judgement day. Before you worry about the Judgment Day, the grand Judgment Day, Allah (AJ) says, 'Everything is already within you. The minute you take a breath, judgement is coming.'
﴾وَنَضَعُ الْمَوَازِينَ الْقِسْطَ لِيَوْمِ الْقِيَامَةِ فَلَا تُظْلَمُ نَفْسٌ شَيْئًا ۖ وَإِن كَانَ مِثْقَالَ حَبَّةٍ مِّنْ خَرْدَلٍ أَتَيْنَا بِهَا ۗ وَكَفَىٰ بِنَا حَاسِبِينَ ﴿٤٧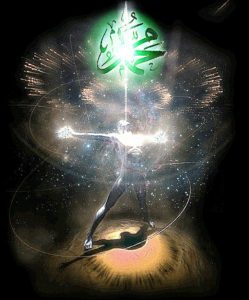 21:47 – "Wa nada'ul mawazeenal qista li Yawmil Qiyaamati, falaa tuzlamu nafsun shai'aa; wa in kaana misqaala habbatim min khardalin atainaa bihaa; wa kafaa binaa haasibeen." (Surat Al-Anbiya)
"And We place the scales of justice for the Day of Resurrection, so that no soul will be treated unjustly at all. And if there is [even] the weight of a mustard seed, We will bring it forth (to account). And sufficient are We as accountant." (The Prophets, 21:47)
So the great scale of our creation and our reality is that our dirt is the scale and it carries our reality. This dirt is able to carry water and we carry water and water is the angelic reality. We've talked about this before but this is going into the Ramadan and the Oceans of Annihilation. That this dirt that Allah (AJ) created us from that the angels didn't understand, the jinns were jealous of, and Allah (AJ) is describing, 'This creation carries all of you.' It's capable of carrying your angelic reality because the mai (water) within them. 
Allah (AJ) says, 'My Throne is upon their mai. My 'Izza is upon their water.' Mai is meem alif – again a Muhammadan haqqaiq with 'Izzatullah. Mai and the power of mai, it has a power of 'Izzatullah wa 'izzat ar Rasul.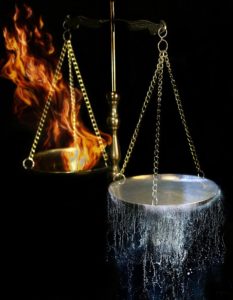 ﴾وَهُوَ الَّذِي خَلَقَ السَّمَاوَاتِ وَالْأَرْضَ فِي سِتَّةِ أَيَّامٍ وَكَانَ عَرْشُهُ عَلَى الْمَاءِ… ﴿٧
11:7 – "Wa huwal ladhee khalaqas samawati wal arda fee sittati ayyamin, wa kana 'arshuhu 'alal maa …" (Surat Hud)
"And it is He who created the heavens and the earth in six days – and His Throne had been upon water …" (Hud, 11:7)
Allah (AJ) says, 'This insan, this teen and dirt that I made him from, he carries the angelic water and angelic lights. This insan, he also has the ability from his teen, his dirt, to carry the jinn and the fire.' And everybody has a light, a nur, and a fire within themselves. And this is our scale in life. You want to move towards the water and the life of purity and the life of angels and angelic characteristic, or you want to move through the fire and be narani and fiery, angry, ghadab. This reality opens nothing for fire and anger. It's only through the good characteristics that Allah (AJ) will open that reality. Because that noon (in the word insan) the fire of realities, is closest to our heavenly station. If that sun is lit, it begin to light all of insan so that the being becomes like the moon and reflecting the nur of their sun.
Control the Fire Within and Bring Out the Angelic Realities
So, it means that we have within ourself that understanding, that Allah (AJ)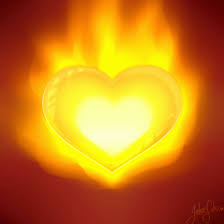 saying, 'I'm going to put that fire in your heart. If you light that heart and make it to be fire of love, the fire of the love of the Divinely Presence, it's going to shine a light upon your face. And you'll carry the balance of that light.' So our whole life is about that understanding. That this water within myself, this angelic reality within myself, how to nourish it, how to cleanse it, how to purify it, how to bring out all its realities. And the fire within myself – how to control it, not let fire to overtake myself, not let anger to overtake myself. Every time anger comes, you dropped and started at stage 1, stage 1! Instead of graduating, you become kindergarten again. Fire should never overtake. Anger should never overtake unless by 'Izzatullah, that Prophet ﷺ only was angry for the sake of Allah (AJ) when the injustice and wrong was being done.

Purify the Water Within to Put Out the Fire of Anger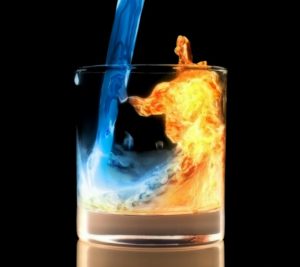 But that whole control in our life is that this fire and this water have to be managed by insan (human being), have to be balanced by insan. And Allah (AJ) gave you the teen, the soil within you, is the great balance. You can put out the fire with the water. So means the wudu (ablution) and understanding and purifying your water – what you drink, what type of zikr you are making, how you're purifying. That water is 70% of you is blood, is water. How to purify that blood, how to purify that water? If it's pure, it's continuously attacking the shaitan (satan). It's continuously attacking everything negative within insan (human being).

You Find God in the Condition That You Are In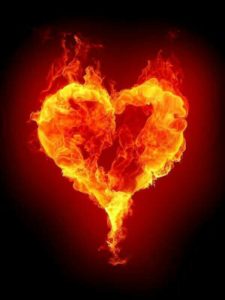 If they control that naar and not a fire of anger, but it becomes the fire of love which we said before was Nabi Musa (as) was looking for the burning bush. That Allah (AJ) presented Himself as a symbol of love – that, is your heart burning? You'll find God, you'll find Allah (AJ) in the condition that you're in.
﴾لَمَّا أَتَاهَا نُودِيَ مِن شَاطِئِ الْوَادِ الْأَيْمَنِ فِي الْبُقْعَةِ الْمُبَارَكَةِ مِنَ الشَّجَرَةِ أَن يَا مُوسَىٰ إِنِّي أَنَا اللَّـهُ رَبُّ الْعَالَمِينَ ﴿٣٠
28:30 – "Falammaaa ataahaa noodiya min shaati'il waadil aimani fil buq'atil muubaarakati minash shajarati ai yaa Moosaaa inneee Anal laahu Rabbul 'aalameen." (Surat Al-Qasas)
"But when he came to it (fire), he was called from the right side of the valley in a blessed spot – from the tree, "O Moses, indeed I am Allah, Lord of the worlds." (The Stories, 28:30)
So the shaykhs want to make you in a good condition. If you're angry and crazy, you'll find angry and crazy God. If you're jealous, you'll find jealous God. If you're vengeful, you'll find vengeful God because you only find that which you can see. But when they come and they purify and correct your character to be loving, be merciful, be humble, you'll find a loving God. You'll find a humble God. You'll find a caring and nurturing Allah (AJ). So means you'll find in the condition that you are. That's why the schools of tarbiyah, their first job is fix your condition because if the condition's not good, you find whatever your desires. And Allah (AJ) says in Qur'an, 'Have you seen those who made their desires their lord?' Whatever is in them, they say that's what Allah (AJ) is.
﴾أَفَرَأَيْتَ مَنِ اتَّخَذَ إِلَـٰهَهُ هَوَاهُ … ﴿٢٣
45:23 – "Afara ayta manit takhadha ilaha hu hawahu…" (Surat Al-Jathiyah)
"Have you seen he who has taken as his god his [own] desire?…" (The Crouching, 45:23)
We Were Given a Tremendous Mercy – Nafas ar Rahmah
Then they begin to teach us: this water to be purified, this fire to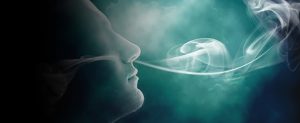 be controlled so it becomes a himmah (zeal) and a desire to do more. As a result, if Allah (AJ) grants, that scale is being balanced, 'I begin to breathe from My Breath into you'. You carry nafas ar Rahmah (breath of mercy) from Allah (AJ). You carry the secret of creation and lights from Allah (AJ). You carry a tremendous mercy from Allah (AJ).
﴾فَإِذَا سَوَّيْتُهُ وَنَفَخْتُ فِيهِ مِن رُّوحِى فَقَعُواْ لَهُ سَـجِدِينَ ﴿٢٩
15:29 – "Fa idha sawwaytuhu wa nafakhtu feehi min Rohee faqa'o lahu sajideen." (Surat Al-Hijr)
"So when I have proportioned him and breathed into him of My [created] soul/spirit, then fall down to him in prostration." (The Rocky Tract, 15:29)
So this insan has a tremendous value, has a tremendous reality. And Allah (AJ) saying that, 'You want to reach all of that? By being a seed, nothing is going to happen.'
Night Symbolizes Our Grave and Allows Us to Isolate
So then the isolation, the understanding of annihilation is that dirt.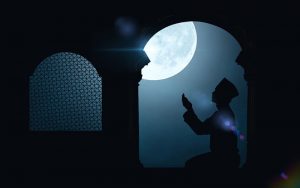 That dirt annihilates everything. And Allah (AJ) says, 'There's a dirt all around you.' It is the darkness. When you describe layl and all our events are based on layl, on night time, it means that the layl is like a qabr. This whole earth for the believer is a qabr, is a grave. Before you go into the actual dirt, Allah (AJ) can make the whole of this dunya like a grave for you. That by the covering of darkness, we can cover you, where you isolate yourself from the material world. Even if but for 5 minutes a day, 7 minutes a day, beginning to isolate and negate yourself that, 'Ya Rabbi, just like that seed, I'm going back into the dirt', begins to cover, begins to annihilate. And what they want for us to understand that everything is a manifestation of that dirt. All that is the reality of Muhammadun RasulAllah ﷺ.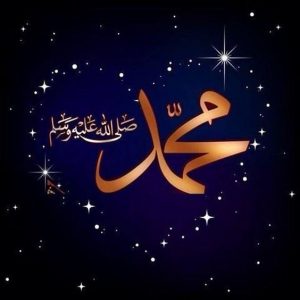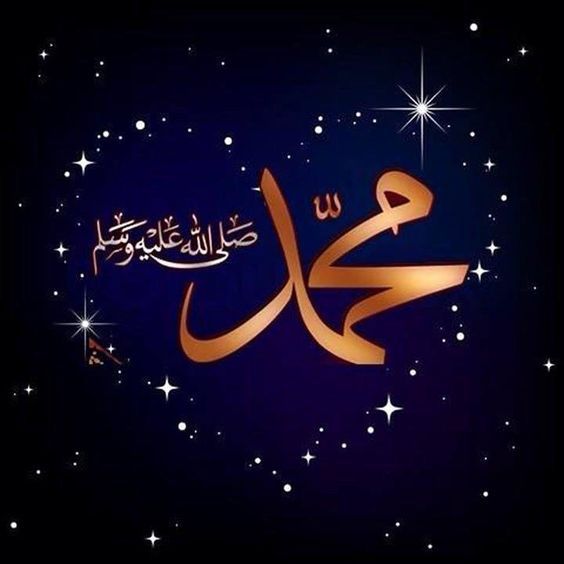 So it means that when you love Prophet ﷺ, make salawats (praisings) on Sayyidina Muhammad ﷺ. What is our analogy – is that we are the seed. The dirt that Allah (AJ) plants us back into is the Ocean of Muhammadun RasulAllah ﷺ, the purified lights, the purified realities of Allah (AJ). That if you go back into that origin, everything that manifests from these gardens of paradise are all nurul Muhammadi, nurul Muhammadi.

Prophet Isa (as) & Musa (as) Wished to Be From the Garden of Sayyidina Muhammad ﷺ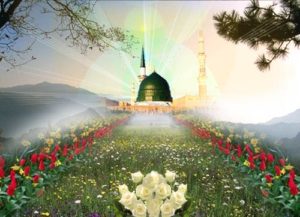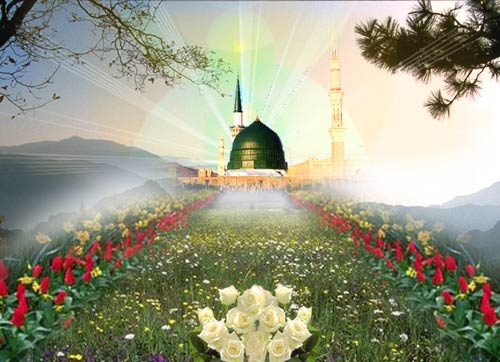 So, it means that in your visual, to understand, it's like a beautiful and beatific gardens of paradise. And every flower that manifesting is not a seed because they threw themself away. They annihilated themself. They say, 'Ya Rabbi, I don't want our self.' Sayyidina Isa (as) said, 'I don't want myself, I don't want my risalat (messengership). I want to be nothing. I want to be from the soil of Sayyidina Muhammad ﷺ. I want to be, in my life, to be raised and be taken into the presence of Sayyidina Muhammad ﷺ.'
Nabi Musa (as) described, 'I want to be from that reality, I want to see that reality,' and Allah (AJ) annihilated Nabi Musa (as). That is the annihilation; what he witnessed was the light of Prophet ﷺ. And came back and gave testimony of faith, that "La ilaha illallah, Muhammadun RasulAllah ﷺ. (There is no deity but Allah, Prophet Muhammad (pbuh) is the messenger of Allah).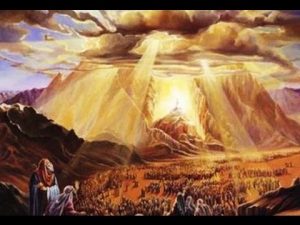 وَلَمَّا جَاءَ مُوسَىٰ لِمِيقَاتِنَا وَكَلَّمَهُ رَبُّهُ قَالَ رَبِّ أَرِنِي أَنظُرْ إِلَيْكَ ۚ قَالَ لَن تَرَانِي وَلَـٰكِنِ انظُرْ إِلَى الْجَبَلِ فَإِنِ اسْتَقَرَّ مَكَانَهُ فَسَوْفَ تَرَانِي ۚ فَلَمَّا تَجَلَّىٰ رَبُّهُ لِلْجَبَلِ جَعَلَهُ دَكًّا وَخَرَّ مُوسَىٰ صَعِقًا ۚ فَلَمَّا أَفَاقَ قَالَ سُبْحَانَكَ تُبْتُ إِلَيْكَ وَأَنَا أَوَّلُ الْمُؤْمِنِينَ ﴿١٤٣
7:143 – "Wa lamma jaa Musa limeeqatina wa kallamahu Rabbuhu, qala rabbi arinee anzhur ilayka, Qala lan taranee wa lakini onzhur ilal jabali fa inistaqarra makanahu, fasawfa taranee, falamma tajalla Rabbuhu lil jabali ja`alahu, dakkan wa kharra Musa sa`iqan, falamma afaqa qala subhanaka tubtu ilayka wa ana awwalul Mumineen." (Surat Al-A'raf)
"And when Moses arrived at Our appointed time and his Lord spoke to him, he said, "My Lord, show me [Yourself] that I may look at You." [Allah] said, "you will not see Me, but look at the mountain; if it should remain in its place, then you will see Me." But when his Lord manifested His glory on the mountain, He made it as dust, and Moses fell unconscious. And when he awoke/recovered his senses, he said, "Glory be to You! to You I turn in repentance, and I am the first of the believers." (The Heights. 7:143) 
Awliya Are Manifestations of Nur Muhammad ﷺ and Gardens of Paradise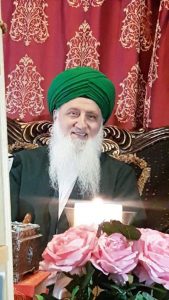 This means this reality that they're opening for us to understand is that when we lose our self, and Allah (AJ) plant us into the Oceans of Muhammadun RasulAllah ﷺ. Every flower that manifests, every rose that manifests is a manifestation of Sayyidina Muhammad ﷺ, and the beatific gardens of paradise. That these awliyaullah (saints) and these ulema (scholars), what they are, they are manifestations of the lights and the fragrances of Prophet ﷺ. That's why they fragrance everything around them from their source. Their source is their seed died and what is appearing now is from the gardens of paradise, the gardens of Sayyidina Muhammad ﷺ.
We pray that Allah (AJ) accept us into this Ramadan. And that Ramadan is the great effacer, is the great soil in which Allah (AJ) throw upon the wild characters, the bad characters, and make them to be beatific souls, enlightened souls, dressed by Holy Qur'an, watered by salawat (praising) on Sayyidina Muhammad ﷺ, so when they manifest, they manifest as something beatific in the eyes of Allah (AJ). That these are the flowers of the love of Sayyidina Muhammad ﷺ. These are the gardens of paradise, 'Ya Rabbi, make us from the gardens of paradise, ya Rabbi.'
Subhana rabbika rabbal 'izzati 'amma yasifoon, wa salaamun 'alal mursaleen, walhamdulillahi rabbil 'aalameen. Bi hurmati Muhammad al Mustafa wa bi sirri surat al Fatiha.
Special thanks to our transcribers for their help with transcribing this suhbah.
Original Date of Suhbah: May 21, 2017
Related Articles:
Please Donate and support us to spread these heavenly knowledges.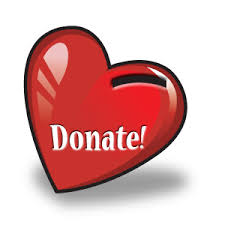 Copyright © 2020 Naqshbandi Islamic Center of Vancouver, All Rights Reserved.