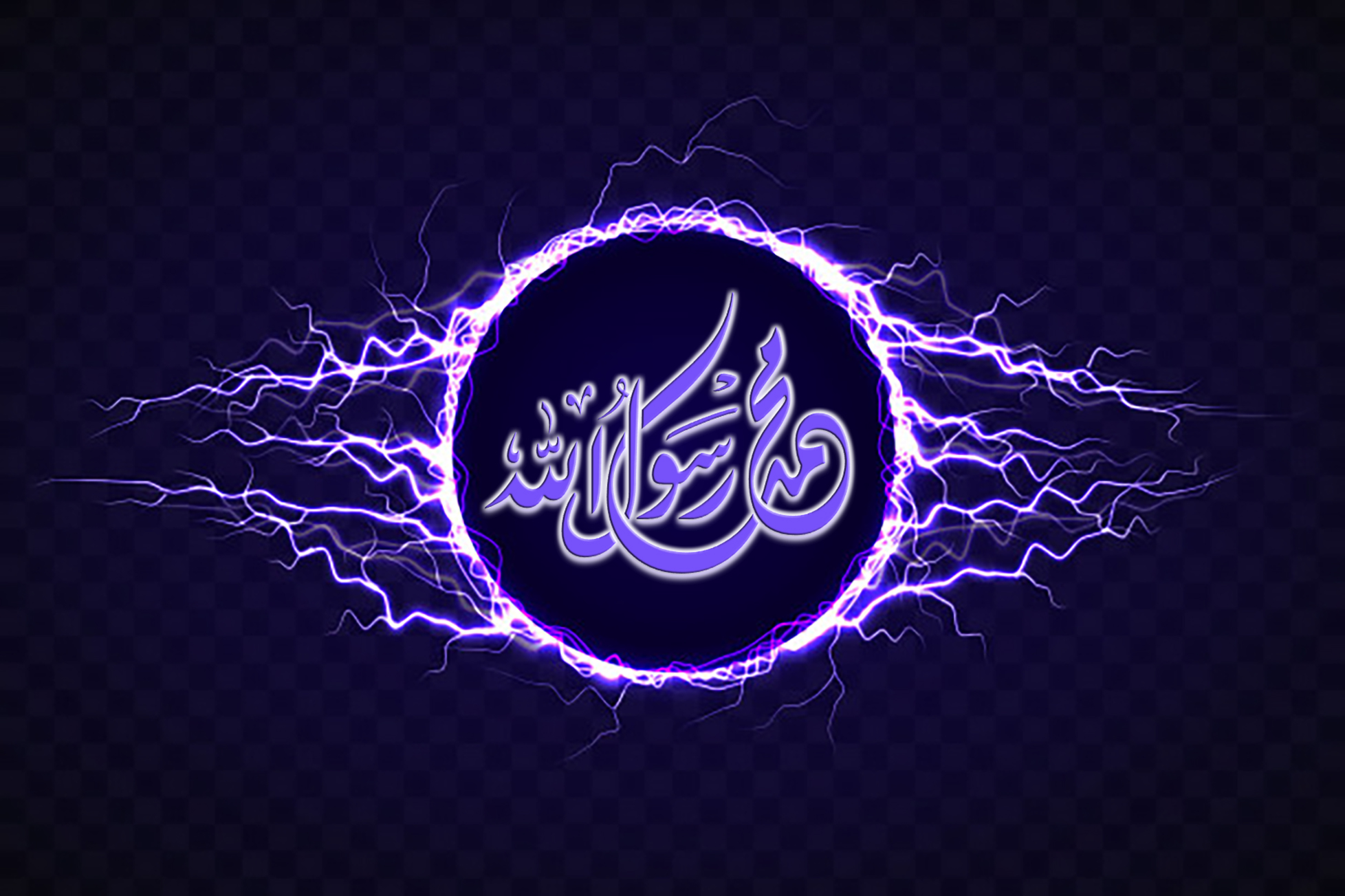 5G Covid-19 Satanic Energy Attacks Against Humanity by Malignant Jinn Demons
This Article Has Been Translated
From the Realities of Mawlana Shaykh (Q) as taught by Shaykh Nurjan Mirahmadi
A'udhu Billahi Minash Shaitanir Rajeem
Bismillahir Rahmanir Raheem
I seek refuge in Allah from Satan, the rejected one
In the Name of Allah, the Most Beneficent, the Most Merciful
All Electricity is From the World of Jinn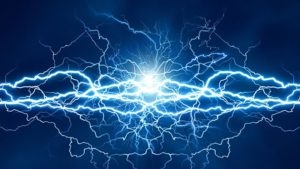 Always a reminder for myself, ana abdukal 'ajeez, wa dayeef, wa miskin, wa zhalim, wa jahl and by the Grace of Allah (AJ) we are still in existence. If we understand, in this time of what's happening, that everything has to be understood through energy. And that there's an energy battle taking place. From whatever level of people's belief and understanding, that the abundance of negative energy, however that energy is moving. If you have any spiritual understanding, you know that all this electricity and energy is from the world of jinn (unseen beings). And understanding the movement of negative energy and with our existence.
Negative Energy is Trying to Enslave Insan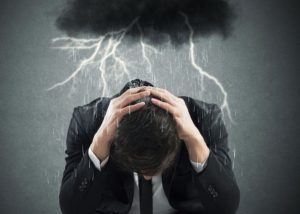 What was not once known and then became hidden by science and what they believe, they understand of insan (mankind) and medications and sicknesses. Easiest way to understand what's happening now is there's a tremendous flow of negative energy. And this negative energy is trying to enslave insan, to overtake insan. As soon as the negative energies come and they come too much and too close, insan becomes diseased. That Allah (AJ), in this creation of perfection, that when this energy comes, we are an energy being. When we are producing a tremendous amount of light and blessings, wa laqad karamna Bani Adam.
﴾وَلَقَدْ كَرَّ‌مْنَا بَنِي آدَمَ…﴿٧٠
17:70 – "Wa laqad karramna bani adama…" (Surat Al-Isra)
"And We have certainly honored the children of Adam…" (The Night Journey, 17:70)
That we have a light and a gift that can't be understood and all of creation is jealous from that reality. It means there is a gift within insan (mankind) of lights and powers and energies that Allah (AJ) has given to them.
Dajjal and His Armies Are Coming For an Energy Battle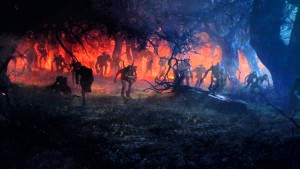 And when a negative energy comes towards insan (human being), it can make insan to be diseased and sickened. And very subtle, very easy because the shield of men is weak. When an energy flows towards them, it just begin to touch the surface of their being and their cellular level can be changed. Whether the men of science want to call it a radio signal, a radar signal, or a wifi signal, these are energies. And the effect of these energies on our energy being can be devastating. So, what is occurring on Earth is an energy battle. They try to hide it and make it like men of science talking about it's a sickness. And a sickness is coming to you and now have fear. Those of belief, they should've understood, no, the dajjal (system of deceit) is coming and the armies of dajjal – its majority are shayateen and the marada, the bad and disbelieving jinn. Yeah, see like that [there is a loud noise of something popping on the street], they're poof poof as they're going by. They are very upset.
Mankind is a Battery Source For Jinn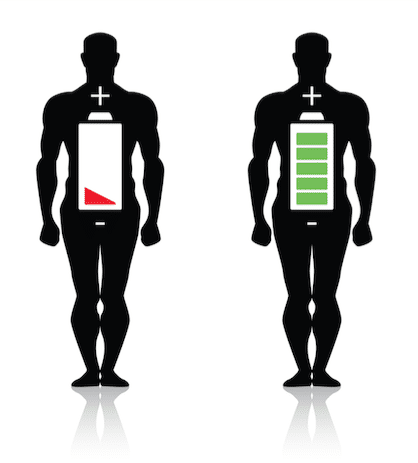 So, it means they want to enslave mankind. And force their energy upon mankind and we talked about it and understanding computers and understanding technologies and understanding these realities. That we are a battery source, a power source that is a divine gift. And when they look to us, they look at us as a battery. That we will do favors for you so that you worship us knowing or unknowing. That everything will be facilitated through the jinn (unseen beings) world. This electricity that moves onto the earth is them. They are the smokeless fire that Allah (AJ) described. You are using a smokeless fire. The other fire is your combustion engine. This electrical energy that you use is a smokeless fire. You see the blue light and there is no smoke. 
﴾وَخَلَقَ الْجَانَّ مِن مَّارِجٍ مِّن نَّارٍ ﴿١٥
55:15 – "Wa khalaqal jaaan mim maarijim min naar." (Surah Rahman)
And He created Jinns from fire free of smoke. (The Beneficent, 55:15)
Positive Energies Will Extinguish Negative Frequencies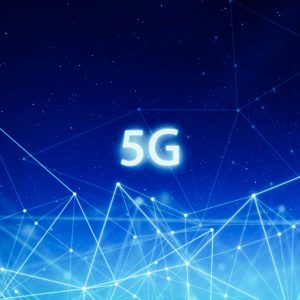 They move through the signals, the wire transmissions, they move through cable, everywhere. As they want to come more into this world and enslave mankind for their imam, then they need higher and higher movement. It was not good enough at 92 baud, then they had dial-up at 23k, then they had this and this and this until now, there is a 5G signal being sent out. What, what's this khams in the last days the importance of 5 and this signal that they're trying to broadcast out? What force does their energy, when they begin to descend upon creation; what's the force and what's the effect at the cellular level of people? And does the energy hit people and make all their toxins and all their sicknesses come out?
Every type of difficulty come out but we won't get into that debate of what's really happening from their medical standpoint. But what the believer should understand is that they are fighting with energy and they release frequencies. And we said before in other talks, sayhatan wahidatan, Allah (AJ) describes, it's but one shout.
﴾إِن كَانَتْ إِلَّا صَيْحَةً وَاحِدَةً فَإِذَا هُمْ خَامِدُونَ ﴿٢٩
36:29 – "In kanat illa sayhatan wahidatan fa idha hum khamidoon." (Surat YaSeen)
"It was not but one shout, and immediately they were extinguished/destroyed." (YaSeen, 36:29)
Emanation of Sound Affects the Form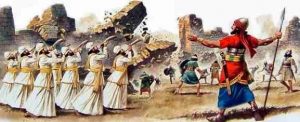 And in the biblical times, it was the shofar and the trumpet of Jericho, that they blew the horn and the walls came down. They made 7 tawaf and the prophet of Allah (AJ) blew a horn and the walls came tumbling. This means the most important power is the power of sound. And we don't understand it, we lost its understanding. We are only focusing on the world of form. And disease from the world of form and the standpoint of form and the medical curing based on a form.
And then they come and teach, 'Well no, no, no, that form is a result of what? It's a result of a sound.' The sound that you emanate gives you the form. If somebody manipulates the sound, you can manipulate the form. Very easy, very simple. Just simplify it so that you can understand. If somebody comes and has the ability to manipulate the sound in which you resonate and begin to send that frequency onto you and your body resonates at a certain frequency, they can begin to affect you at a cellular level. Where your cells – they begin to die, they become mutated. As a result, your body produces so many toxins. And then your body tries to repair the toxins while it's still in a state of death and wreak havoc upon insan (mankind).
All Battles Will Be With Sound in the Last Days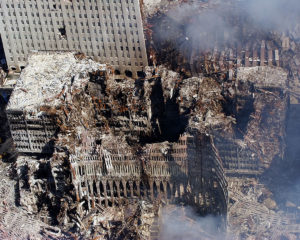 And we said before in last days, all their battles would be with sound. Machines that they would point towards buildings and buildings would collapse – towards insan (mankind) and they would cook from the inside out. It means that these are the shayateen (devils). And the shayateen will facilitate themself through a physical modality and say, 'Here, point this machine at this building and you turn the knob, the building will go down.' No, it's haqqaiq (reality) is that there is a being in there. And that energy being will hit that and make its vibration to come down. So, it means then the people of tariqah (spiritual path) and people of ma'rifah (gnosticism), they have to understand. It's the sound in which you resonate in life.
Haq of Prophet ﷺ Emanates Light That Obliterates Falsehood
That ayatul kareem (verse of Holy Qur'an) – Bismillahir rahmanir raheem, qul ja alhaq wa zahaqal baatil, innal batila kana zahoqa – this ayatul kareem is everything about this energy study.
﴾وَ قُلْ جَآءَالْحَقُّ وَزَهَقَ الْبَطِلُ، إِنَّ الْبَطِلَ كَانَ زَهُوقًا ﴿٨١
17:81 – "Wa qul jaa alhaqqu wa zahaqal baatil, innal batila kana zahoqa." (Surat Al-Isra)
"And say, Truth has come, and falsehood has perished. Indeed falsehood, [by its nature], is ever perishing/bound to perish." (The Night Journey, 17:81)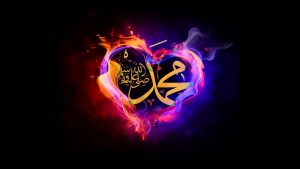 Qul ja alhaq, Allah (AJ) talking to Janab al Haq huwal hayyul qayyum, that when your truth of haq comes because you are from the soul that's hay and it's qayyum. When your haq (truth) moves and everything made from your haq and they made every creation from haq, Allah's (AJ) coded word of saying, 'I made everything from you, Prophet ﷺ.' Because it is the Haq of Allah (AJ). Allah (AJ) is not in the ocean of hay and qayyum, Allah (AJ) is beyond the ocean of creation. It's not polite to even think that Allah (AJ) is in or anything like his creation.
So, Allah (AJ) is describing Prophet ﷺ in encoded ways of ma'rifah. That, 'Oh My Haq, you're hay and qayyum, that wherever your haq and your light goes, it will hit every baatil and every falsehood.' And truth and false they don't come together. And by the way falsehood is perishing, zahoqa (Holy Qur'an, 17:81). You will obliterate everything false. Not the false think that they can obliterate the haq. And people running, think, 'Oh my god, we're gonna die.' No, the truth obliterates the false, not the false obliterates the truth. But are we on the truth?
Focus on Bringing the Light of Sayyidina Muhammad ﷺ on Your Soul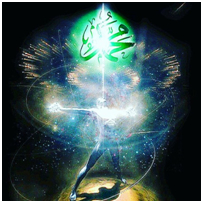 Did we build our light to the way that Allah (AJ) wanted it to be built? This is our goal in life, was to make the haq of our light to be powered. And the best power, most powerful power is the presence of Sayyidina Muhammad ﷺ. No one else. Don't waste the focus. There is no time anymore for debates of this or that. The focus is to bring the light of Sayyidina Muhammad ﷺ on your soul. The durood sharif, the salawats (praisings), the love, the actions of the Muhammadan Way. You support it, you pray from it and it's lights, you meditate upon it, you make your salawats with it and everything is, ya Rabbi, Qul ini kuntum tuhibbon Allaha fattabi'oni….wa samina wa atana. I heard, ya Rabbi, I'm fattabioni, I'm following with everything. I'm trying my best to bring this love and this reality. I make lots of salawats all day long. I accompany these lovers of that reality. I support and I do. I'm deep in that ocean of reality.
﴾قُلْ إِنْ كُنْتُمْ تُحِبُّوْنَ اللَّـهَ فَاتَّبِعُوْنِيْ يُحْبِبْكُمُ اللَّـهُ …  ﴿٣١ 
3:31 – "Qul in kuntum tuhibbon Allaha fattabi'oni, yuhbibkumullahu…" (Surat Ali-Imran)
"Say, [O Muhammad], "If you should love Allah, then follow me, [so] Allah will love you…" (Family of Imran, 3:31)
and
﴾إِنَّمَا كَانَ قَوْلَ الْمُؤْمِنِينَ إِذَا دُعُوا إِلَى اللَّـهِ وَرَسُولِهِ لِيَحْكُمَ بَيْنَهُمْ أَن يَقُولُوا سَمِعْنَا وَأَطَعْنَا ۚ وَأُولَـٰئِكَ هُمُ الْمُفْلِحُونَ ﴿٥١
24:51 – "Innama kana qawlal mumineena idha du'ao ilAllahi wa Rasulihi liyahkuma baynahum an yaqolo samina wa atana, wa olaika humul muflihoon." (Surat An-Nur)
"The only statement of the [true] believers when they are called to Allah and His Messenger to judge between them is that they say, "We hear and we obey." And those are the successful." (The Light, 24:51)
Then you should know that Prophet ﷺ describe you'll be with whom you love.
 قَالَ رَسُول اللَّهِ صلى الله عليه و سلم:  الْمَرْءُ مَعَ مَنْ أَحَب
Qala Rasulullah (saws): "Almar o, ma'a man ahab."
Prophet Muhammad (pbuh) said: "One is with those whom he loves." 
So, these are ahbab an-Nabi ﷺ (lovers of Prophet ﷺ). As soon as this haq (truth) begin to enter into their hearts, enter into their souls, enter into their energies, they're frightening for devils. Their light is a light of truth. And the devil doesn't like to look into that light. He'd rather go somewhere else.
Don't Fear the Virus, Worry About Building Your Energy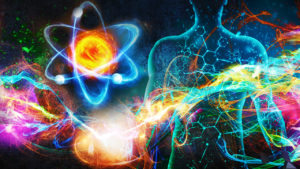 So, instead of spending your time trying to buy toilet paper, spending your time posting all sorts of corona this, corona that, corona this, it's going to spread like this, it's going to spread like that, here's a video of this, here's a video of that. It's showing that you have fear when you shouldn't be having fear. We use a thumbnail as a clickbait. If you put this coronavirus, 10,000 people will click on it. But the talks have nothing to do with that. There's nothing to be worried about and to be running and have fearful of. But what we should be fearing is did we make that relationship? Did we breathe? Did we contemplate? Did we build our energy? That I'm not just a little battery that going to die with any type of frequency that hits me.
Or is my entire being generating and madad (support)? And when I make the madad, do I light up? Do I feel heated? Do I feel energized? Am I pulling from this reality and bringing within me? It's not what you know but it's the company of who you keep. It's not the knowledge of all these death and corona – how it spreads and putting this and putting that putting this. But are we understanding the madad?
Connect with Imam Ali's (as) Energy, the Victorious Lion of Allah (AJ)
That when we're loving and when we're praising and when we're making zikr (remembrance) and we're asking for madad (support), that this energy of Imam Ali (as) comes like no force, second to Sayyidina Muhammad ﷺ. And an ihtiram and a respect that Allah (AJ) made Imam Ali (as) the lion of Allah (AJ), the sword of Allah (AJ). There is no sword like the sword of Imam Ali (as). When we're doing these nasheeds and spreading this love and working for this love, there is an energy that comes like no other energy. And tapping into that energy when you learn how to meditate and learn how to breathe, continuously making your madad, continuously in this ocean of power that as soon as you connect, you feel yourself heated up.
Seek the Spiritual Presence of Sayyidina Abu Bakr (as), the Absolute Truthful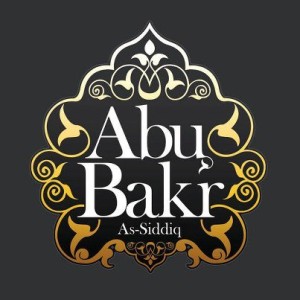 As soon as the zikrs (remembrances) begin, their presence is there but we not talking about their physical – their spiritual presence. With lights and energies that are coming, and say that your madad (support) to be upon me, your soul to be all encompassing around me. And all whom you love and they love you, they accompany that light and now they accompany me. All of that was to show the character Sayyidina Abu Bakr as-Siddiq (as), al Siddiq al-Mutlaq. That come and give your madad and your support. The character that Prophet ﷺ loves so much of your truthfulness and your immense generosity. What Sayyidina Abu Bakr as-Siddiq (as) was the immense love and compassion for Prophet ﷺ.
Make the Homes Maqams of Noble Souls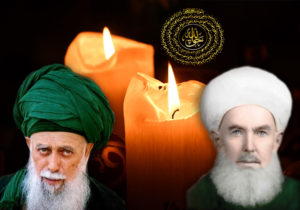 With these noble souls of Naqshbandiya til 'Aliya, when you're making madad, when we're doing the zikr and the associations, what type of lights that dressing our soul? That they come into our being, they come into our light, they come into our home. Our homes become maqams (stations) of their love. They become caves of their love because we're there. We eat there. We sleep there. All their light is there. All their light is around us. Now you may be worried because maybe you don't think like I'm talking and that may be your fault. But if you think like how I talk, you should have no fear. 
If you feel that love, you feel that presence, you feel you did the best and continuously doing the best you can from what Allah (AJ) has given to you. And that you are earnestly working to build your energy and to feel the energy. Now is the payday. Allah (AJ) is distributing. That don't think this nation of Sayyidina Muhammad ﷺ has been left alone to just perish and to be possessed. 
Your True Character Will Come Out in Isolation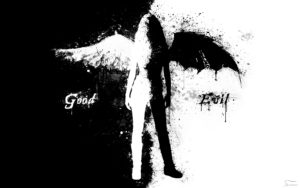 When these energies are going out and the khalwah (seclusion) is ordered, what's happening to someone? Did they give themself to truth or did they give themselves to falsehood? This is now the dividing ocean of black and white. Not everything was grey, you don't know where people are on the spectrum of good and bad. Allah (AJ) says we're going to make it very clear. Everybody go to your room, and in your room who did you want to accompany in your life? Those that were of a very negative frequency, all their life negative, negative, negative. They should be seeing in their isolation, every type of negativity. And they're about to come out and ravage things. They're not coming out happy.
This is just phase one. Those whom went into their isolation and they fell more in love, that they realized everything that was taught is 100% true. Every type of difficulty, that's why they were prepared. Every type of difficulty, that's why they supported. Now their faith increased. And every zikr (remembrance), they're feeling all the presence of these beings that are coming with madad, coming with support. And they say you are almost about to see us and our zuhoor (appearance) to come through. Now what was grey clearly will become black and white.
Khalwah for Rahman vs Khalwah for Shaitan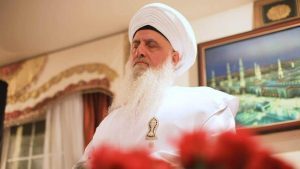 Those who did their khalwah (seclusion) for shaitan, they'll come out as a shaitan (satan). Those whom did their khalwah for Rahman (All-Merciful), that they're isolating and they understood what Rahman wants. If you think you're going to go into isolation and come against Prophet ﷺ, you're actually hizba shaitan. You're going to come out with an anger and bad character you can't imagine. The people of Rahman, they have an immense love for Sayyidina Muhammad ﷺ. They were taught to be weak. I'm weak, I'm weak, and they should be very happy with the dress that Allah (AJ) dressing and blessing them which means then the grey will go and black and white will be clear.
Nobody Walks the Center Line, It's Either Good or Evil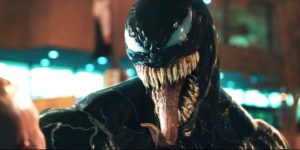 And the ones in the middle who don't know they were there or here. They are the ones in most difficulty now. Like the movie that we had, what was that movie? That had the guy who had that like black serpent he was battling, the serpent was coming on? 'Venom.' Yeah, and what was the nice Spiderman had his alter-ego. Why Allah (AJ) released all these marketing for people? Allah (AJ) loves His creation. He's not like I only prefer the Muslims, I'm only going to teach them. I'm going to teach all My creation. Did you see Venom? How you're fighting with the black tar, you're fighting with your worst desires?
What was Birdcage teaching? That they said it 6 months ago and now it's here. The concept of the movie is something was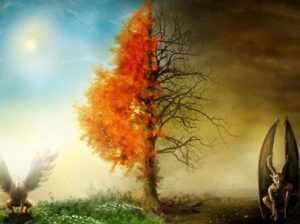 released, and everybody was ordered to their homes. Seal up your windows. Those who were insane to begin with, they loved it because they had already given themself to the evil and they came out as extreme evil. The ones in the middle who didn't know whether they were good or bad – if they looked, the power of evil was overwhelming and they succumb to their evilness. And the evil nature of their character was shown to them and they would do wicked things.
Because playing the middle, someone who walks the middle fence usually just falls right here, dsh (Shaykh imitates an action with his two fingers), and it hurts. Either you are on good or you are on bad. Nobody walks the center line. And that's what happened in the movie. That's what Allah (AJ) was showing in the marketing. That if you're playing the middle, what's going to happen is this negative energy is so overwhelming, all the wickedness of your character will come out.
Believers Know Allah (AJ) Will Take Care of Them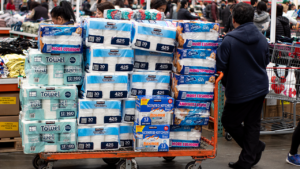 And that's why these awliya were mocking, 'Look, they're more worried about toilet paper than food. They're more focused on their rear than on their mouth.' What tells you of a people who focus more on their rear end than their mouth for survival? Those whom look for signs, do they see the signs? Allah's (AJ) showing, 'Look, look what these people are concerned about.' Now they can't eat and they want to sell it. They're offering food in exchange for this paper.
So, it means then your understanding, the people that went into khalwah, what was the condition? Those whom went for the benefit of Allah (AJ) to be dressed and blessed, they know Allah (AJ) going to take care of them. Give them little bit of food, some supplies, we're good. Allah (AJ) will multiply the rest with Bismillahir rahmanir raheem. So, we understand now that this energy is coming and this battle of energy has begun. Those whom are wicked are about to come out very bad. Those who are good and they have love, they should come out very blessed. And the rest in the middle are suffering. And they give themself towards negativity and every bad desire.
We Are Oppressors to Ourselves in Need of Madad
So, this is a battle of building energy. This is a understanding that how can I take my low frequency and go over the top to the high frequency? You can't do it by yourself because you're nobody to do that. That's why la ilaha illa anta Subhanaka, innee kuntu minazh zhalimeen. That was the first door of this way.
﴾لَّا إِلَـٰهَ إِلَّا أَنتَ سُبْحَانَكَ إِنِّي كُنتُ مِنَ الظَّالِمِينَ ﴿٨٧…
21:87 – "…la ilaha illa anta Subhanaka, innee kuntu minazh zhalimeen." (Surat Al-Anbiya)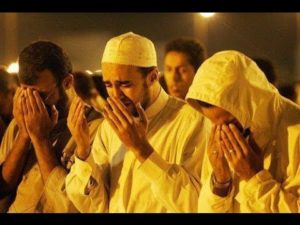 "…There is no god/diety except You;  Glory to you: Indeed I have been of the wrongdoers/Oppressor to Myself!" (The Prophets, 21:87)
I admitted to myself, I'm weak, ana abdukal ajizu wa daifu wa miskeenu wa zalim wa jahl, ya Rabbi. I am your weakest one, let their madad (support) to dress me. So, this was a way of humility that if I admitted to myself my nothingness, God's support would be upon me. And I'm entirely relying upon this support. God don't let me down. Why would He let us down if that's really what we want? Then we understood then the madad, the zikrs (remembrances), the love for these holy souls, they push us over the top. Who can be burned when the love of Imam Ali (as) is in their heart? Said even if you have a thousand skins, if you don't have that love, you're gonna burn. Burn what? By this energy that is coming now. They burn people with the energy.
Jinn Are Trying to Overtake People With This Disease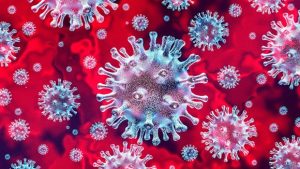 As soon as they described this newscaster who put himself in isolation and wanted to describe the whole thing, last night he got attacked. He said he was having hallucinations, crazy dreams and then all night he was being beaten. Because he doesn't understand what these jinn (unseen beings) are doing. And they're trying to possess people. And they go into the cell of the human body and they make it all to be diseased. And since they don't believe in anything spiritual, they open the body and see it's all diseased.
And their whole medicine and philosophy is about fixing the form and the disease of the form. And Islam came to perfect the faith. They were in a state of ignorance and jahiliyyah and Islam came to enlighten the world. That this disease you are looking at, it's cause and nature is energy. And there are energy beings that God created. If they merely touch and hold your leg they can shut down the entire vascular system of a body. They enter into the body, they go after the heart. They enter into a body, they go after the lungs. They enter into a body and go after the liver and the kidneys. All of these are a function of their energy moving towards the body.
Take a Path of Humility and Ask For Madad
So, when we understood we're weak, ya Rabbi. Do your madad. Allah (AJ) created us weak and we accepted the trust and Allah (AJ) said you are of an ignorant nature; how could you accept the trust when you are the weakest of the creation?
﴾إِنَّا عَرَ‌ضْنَا الْأَمَانَةَ عَلَى السَّمَاوَاتِ وَالْأَرْ‌ضِ وَالْجِبَالِ فَأَبَيْنَ أَن يَحْمِلْنَهَا وَأَشْفَقْنَ مِنْهَا وَحَمَلَهَا الْإِنسَانُ ۖ إِنَّهُ كَانَ ظَلُومًا جَهُولًا ﴿٧٢
33:72 – "Inna a'radnal amanata 'alas Samawati wal ardi wal jibali, fa abayna an yahmilnaha wa ashfaqna minha wa hamalaha al Insanu, innahu kana zhaloman jahoola." (Surat Al-Ahzab)
"Indeed, we offered the Trust to the heavens and the earth and the mountains, and they declined to bear it and feared it; but man [undertook to] bear it. Indeed, he was Oppressor/unjust and ignorant." (The Combined Forces, 33:72)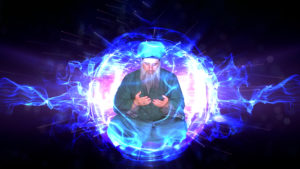 And awliyaullah (saints) came into our lives and teach but Allah (AJ) loves you the most. He gave a najat (salvation) and this najat is to take a path of humility, I'm nothing and madad. Asking for the nazar (gaze) and madad of Allah (AJ), madad of Prophet ﷺ, madad of Imam Ali (as), madad of Sayyidina Abu Bakr as-Saddiq (as). Madad of all these holy souls and mashaykh al-kiram and all our beloved shaykhs, their madad and we took a way and a life of continuously being in madad. Continuously being in wudu (ablution), continuously asking that protect me and shield me with these lights of what Allah (AJ) has dressed upon you. And that you fight my battle for I am a weak servant of Allah (AJ). Those whom passed, they have an immense power, immense power. Whatever Allah (AJ) gave to you, guard me. What Allah (AJ) gave to you, bless me for the sake of Sayyidina Muhammad ﷺ because I'm ahbab an-Nabi ﷺ (lover of Prophet ﷺ). That don't disappoint Prophet ﷺ that I asked and you didn't help me.
Hold Tight To Whom Allah (AJ) Gave to You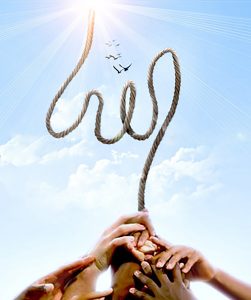 So, they teach a whole system on how to connect. And Allah's (AJ) running a test now. All of this that coming onto this earth, this is an energy battle. It's only najat (salvation) is to build your energy, build your connection. Hold tight and don't separate.
﴾وَاعْتَصِمُوا بِحَبْلِ اللَّـهِ جَمِيعًا وَلَا تَفَرَّ‌قُوا ۚ  ﴿١٠٣
3:103 – "Wa'tasimo bihab lillahi jamee'an wa la tafarraqo…" (Surat Ali-Imran)
"And hold firmly to the rope of Allah all together and do not separate…" (Family of Imran, 3:103)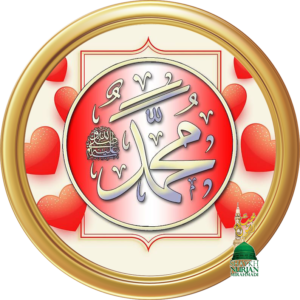 There is no need for anyone to come into an area and take a group of people and begin to separate them so that they become like lost ships into an ocean. But whom Allah (AJ) gave to you, hold tight to them. Hold tight, make your madad. Do your spiritual practices, breathe and bring your energy and reach to Sultanan Naseera. Are you reaching and do you feel that you reached to the threshold of Sayyidina Muhammad ﷺ?
﴾وَقُل رَّبِّ أَدْخِلْنِي مُدْخَلَ صِدْقٍ وَأَخْرِجْنِي مُخْرَجَ صِدْقٍ وَاجْعَل لِّي مِن لَّدُنكَ سُلْطَانًا نَّصِيرًا ﴿٨٠ 
17:80 – "Wa qul Rabbi adkhelni mudkhala Sidqin wa akhrejni mukhraja Sidqin waj'al li min ladunka Sultanan NaSeera." (Surat Al-Isra)
"Say: O my Lord! Let my entry be by the Gate of Truth and Honour, and likewise my exit by the Gate of Truth and Honour; and grant me from Your Presence a Victorious King to aid (me)." (The Night Journey, 17:80)
Cry Every Night at the Holy Feet of Sayyidina Muhammad ﷺ 
Then every night, you should be crying. If I'm not at your threshold, who's going to protect my household when they start to come towards my home? When the energy starts to be overtaking every direction. So, then it's motivating. Every night making tafakkur and contemplation and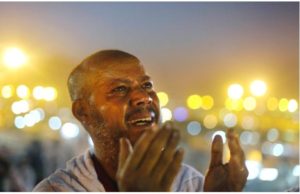 seeing ourself at the threshold and the holy feet of Sayyidina Muhammad ﷺ. Madad ya Sayyidi ya Rasulul Kareem ya habib al-azeem. I'm weak servant, bad servant, sinful servant, but I love you. Dress me from your muhabbat. Dress me from your love. Inspire my heart what is dearest to you so that I can show my love and that's why then the akhlaaq (character) we talked about nights before.
If you truly believe this and you're putting your head at the sandal of Prophet ﷺ, it's very clear for you what to do. You're asking for his support and what does he want? Then show him the love. That your whole life for that love, that everything he gave to you for that love. The time that you have for that love, everything to show the magnificent, munificent status of the reality of Sayyidina Muhammad ﷺ. And then you have the nazar (gaze) of Prophet ﷺ and you should feel good. And even if you are weakened and destined to die, nothing could be better. You are shaheed (martyr) and be raised at the table of Sayyidina Muhammad ﷺ. We pray that Allah (AJ) give us more and more understanding on how to build the energy.
Electricity Came Upon the Earth Through Jinn
Don't be focused on the material understanding. They don't even understand. All of the paranoia and fears and sickness, and remember that this energy curve in our life. Our life from the time of the beginning to the horse and buggy was a straight line. Anybody with science go back and look at it. How much we invented on this earth and how much we changed? From the cowboys to the horse and the buggy – flatline. As soon as the jinn (unseen beings) were allowed to enter into the earth and begin to enslave mankind, again to be worshipped and be taken as lords, that was called electricity. And that spike went like this (Shaykh lifts his arm to the ceiling). From horse and buggy, nothing had changed for 200 years. They were riding on horses and swords, nothing changed.
Energy of Insan is Being Attacked For Enslavement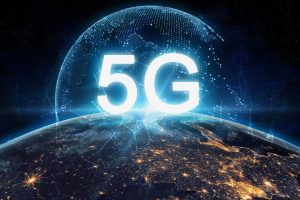 What changed then? As soon as electricity came, this line went up. As soon as that line up, how many diseases came onto this earth? What happened when they introduced radio signals worldwide? What happened when they introduced radar signals worldwide? What happened when they introduced all of their internet and 5G signals worldwide? This means it's an energy attack against insan (mankind) for the enslavement of insan. We pray that Allah (AJ) grant us and a najat and a safety, and grant us these lights and these energies and understanding of these energies, inshaAllah.
Sounds of Zikr Provide an Immense Remedy to Every Sickness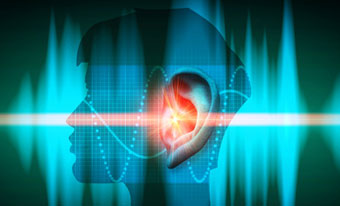 If you understood every sickness was an energy, then every remedy would have been a sound. Ismuhu dawas wa dhikruhu shifas.
يَا مَنْ اسْمُهُ دَوَاءٌ وَذِكْرُهُ شِفَاءٌ
"Ya man ismuhu dawa un wa dhikruhu shifa un."
"O He whose Name is a remedy, And whose remembrance is a cure." (Du'a Kumayl)
If they understood that every sickness is something attaching itself. So, then a zikr (remembrance) and a du'a (supplication) of a zikr is an immense remedy to the sickness. Because the frequency could shatter that which is attaching itself of negative energies upon insan (mankind).
Subhana rabbika rabbal 'izzati 'amma yasifoon, wa salaamun 'alal mursaleen, walhamdulillahi rabbil 'aalameen. Bi hurmati Muhammad al-Mustafa wa bi sirri surat al-Fatiha.
Special thanks to our transcribers for their help with transcribing this suhbah.
Original Date of Suhbah: April 6, 2020
Related Articles:
Please Donate and support us to spread these heavenly knowledges.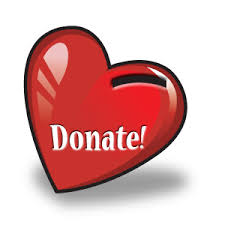 Copyright © 2020 Naqshbandi Islamic Center of Vancouver, All Rights Reserved.