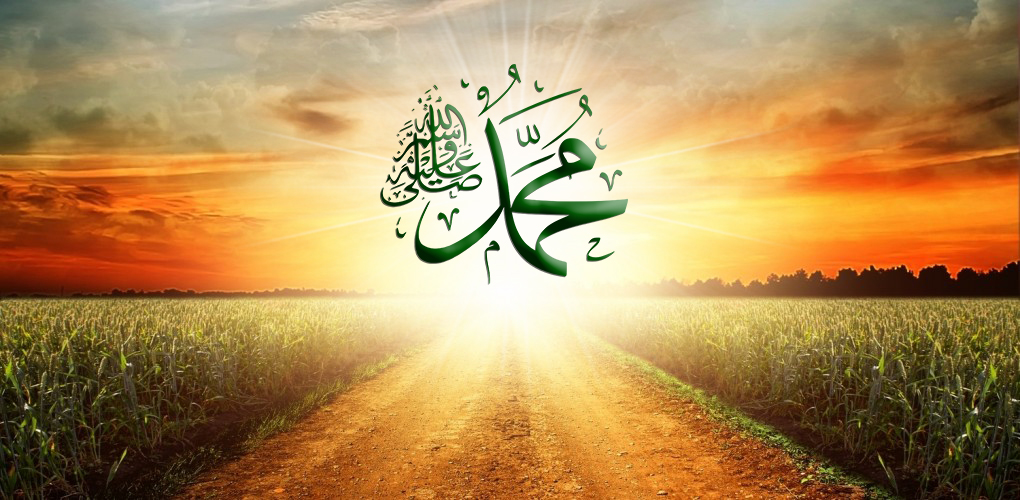 Keep It Simple For Spirituality Growth
This Article Has Been Translated

From the Realities of Mawlana (Q) as taught by Shaykh Nurjan Mirahmadi
A'udhu Billahi Minash Shaitanir Rajeem
Bismillahir Rahmanir Raheem
I seek refuge in Allah from Satan, the rejected one
In the Name of Allah, the Most Beneficent, the Most Merciful
Keep Communicating To Stay Connected
InshaAllah, the questions and answers tonight, inshaAllah there are some questions and from Facebook and YouTube, inshaAllah. So keep interactive and keep this communication going, inshaAllah. Whatever we don't answer, inshaAllah we'll go through [email protected] and then address that you have a question to Yahya, and we'll put that through and answer it.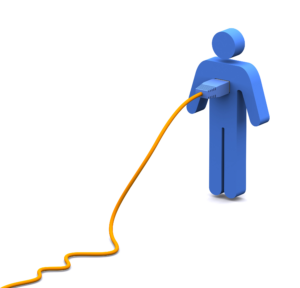 Yahya sits with me and goes over the questions and we try our best to answer to our ability, inshaAllah.
Keep yourself interactive with us, communicating, letting us know how you are and how's everything doing. How's your practices so that you feel a sense of connection and responsibility. That in days where people are disconnecting and isolating it's important to keep your spiritual connection.
The Shaykh Knows What is in Your Heart 
A'udhu Billahi Minash Shaitanir Rajeem, Bismillahir Rahmanir Raheem. There is a concern that the shaykhs have an awareness. The shaykhs have a spiritual awareness and what Allah (AJ) inspire within their hearts for an understanding. Don't assume their silence is an ignorance. That they're not talking about something or reprimanding someone on something, it's not their job. The more dangerous ones are the silent ones. The ones who immediately reply back, talk back, yell back, fight back; on the internet as we see so many different characteristics, these are a different level.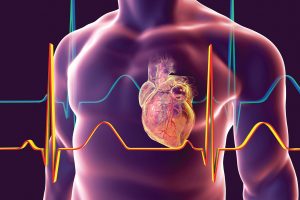 That the assumption that if the shaykh is not saying anything from my bad characteristics, don't presume that they are not knowing. Allah (AJ) inspires the heart and that they are in reality jasoos-e-qalb. They have a spying ability within the heart of the believer and non-believer. Because the heart has a signal that comes out for heavenly beings. And that signal is readable, and each to their darajat (level). Big awliyaullah (saints), Allah (AJ) imagine what He has given to them of abilities. And those whom training with awliyaullah, again their hearts have an ability.
Maintain a Relationship and Strong Bond With the Shaykh
So, it means keep the connection, keep the communication, keep the sense of being a student and following the tariq (path). And that when you need a du'a (supplication) you need an event and something is happening in life that you're requesting a du'a, that is the position of the tariqah (spiritual path). That it's a two way relationship. You support, you watch, you participate, you get the books, you come to the website, you go to the articles.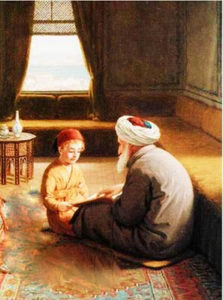 And then the role of the shaykh is to pray and guide and teach. That creates that relationship that makes a bond. That nowadays because of the internet, everybody saying, 'I'm following this, I'm following that'; in actuality it's not one way where you just sort of think I like this shaykh on YouTube and now I'm following him. The concept of the bayah (allegiance), initiation and wajib al-taqleed. That it's wajib on Islamic belief to follow "Atiullaha wa atiur Rasula wa Ulil amre minkum," and obey Allah (AJ), obey Sayyidina Muhammad ﷺ, and obey the ulul amr (saints).
﴾أَطِيعُواللَّه وَأَطِيعُوٱلرَّسُولَ وَأُوْلِي الْأَمْرِ مِنْكُمْ… ﴿٥٩…
4:59 – "…Atiullaha wa atiur Rasula wa Ulil amre minkum…" (Surat An-Nisa)
"… Obey Allah, Obey the Messenger, and those in authority among you…" (The Women, 4:59)
Don't Be Heedless – Listen To Your Soul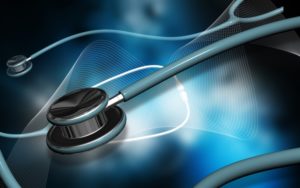 It means that, that concept alone is why many peoples' nafs (egos) keep a distance from the shaykhs. 'Oh I didn't know I could email a concern or a question.' In reality your inner being knows it, but you don't want to follow the guidance of it. Because they are jasoos (spies); they understand when you're saying and writing that, 'Oh no, you know the email is a way. You email everybody on earth except the Shaykh? You're not afraid of anyone on earth except the Shaykh.' And, 'I didn't think the Shaykh is approachable.' Then what is he doing? His job is like a doctor to see patients.
If there is a shaykh with no students he's not a shaykh, he's a bored person. What's he going to do all day long? The reason Allah (AJ) elevate his status inshaAllah, or give him a guidance, give him a taqwa (consciousness), give him an understanding, an uloom and knowledge was to be of service to people. If he's not serving people he's better off dead. And he knows that relationship with his Lord, 'Ya Rabbi, if I'm not here to serve, there's nobody for me to serve better for me to go back home to the heavens.' So, their life is to be of service to the best of their ability, and they should know their level and where their level stops of their ability.
It's Your Responsibility to Interact and Build Your Connection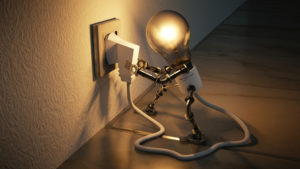 And it's the responsibility of the student to interact. That ask the questions, get the guidance, get the understanding in life and make your line of communication to be clear on what is it that's happening in your lives, and then support. You get the books, go to the articles, come online, watch, participate. Then you find yourself, 'No, no, I'm connected with this shaykh.' Through a series of dreams and different interactions and signs in your life and you'll begin to feel that you are connected and that there is a shaykh that knows about me. And his nazar (gaze) or her nazar is upon me, and I'm not alone. I'm not just drifting wood in an ocean of loneliness.
The Shaykh is an Extension of Sayyidina Muhammad ﷺ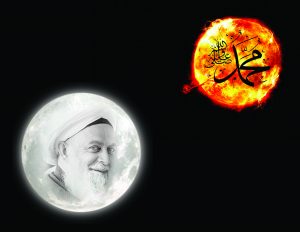 That these shaykhs know; if the shaykhs eyes are with you, his ear upon you, his thoughts are praying for you; it's a cell phone from Sayyidina Muhammad ﷺ. What can be more beatific than to know that Sayyidina Muhammad ﷺ is now looking at me, talking with me, answering me, interacting with me. Some are small mobile phones, some may be bigger mobile phones because the big ones like to think they're very big. So don't think, 'We are so big,' okay so it's a big phone, but it's still a phone. It has one speaker and a camera. Doesn't matter how powerful you think your phone is. The one on the other end is the power, Sayyidina Muhammad ﷺ. As much as we can empty ourselves of ourselves, as much as we can live a life of serving. This life of service and its blessings and its dressings. So it's important to keep this line of communication open. It's important and essential in our belief to keep emailing.
Don't Bounce Around – Your Spiritual Medicine is Only For You
The problem is you may watch other people; you may begin to click on a video and your belief goes in a different direction. Talk to a friend, the most dangerous is to follow fellow tariqah people. Because each person has a sickness. Each person has a remedy if they're truly following a shaykh. He has a zikr (remembrance) or she has a zikr. She has a series of talks that are directed to them. They have an understanding and a medication.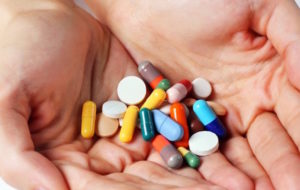 The most dangerous is when they begin to share their medication with each other. 'Oh the Shaykh told me to do this, Shaykh told me to recite this, you start to recite this, you start to…' No, no it was not meant for you to take your prescription and dispense on the street. That's a drug dealer. Right? They take some medicine on the street and says, 'I got this prescription from my doctor, you want it for ten bucks a pill?' You're dealing. That's not guidance. Guidance is you have to go sit with the Shaykh via email, put your concerns, let the relationship to develop and then describe and ask for a remedy that's suitable for you. Now you've built a relationship.
Satan Influences Your Free Will – Give it Back to be Guided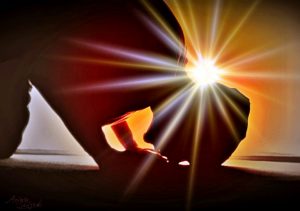 There, in that step is the secret of the tariqah and the secret of the nafs, and the secret of how shaitan (satan) won't let that happen. That's when you should understand, 'I don't feel like I'm going to ask the question, I'm not going to email them a question, I'm not.' Because the shaitan is very heavy on you, telling you, 'Don't enter this relationship. Don't let them to begin to guide you, we won't, you'll surrender your free will.' What is it that Allah (AJ) wants back from you? What is it the only thing that Allah (AJ) gave to you? Allah (AJ) doesn't want your money, Allah (AJ) wants your will. The only thing dear to Allah (AJ) is your free will.
Don't Get Involved in the Play of Satan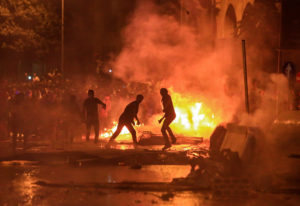 The free will in which you can choose to yell on the streets, scream, shout, say whatever you want, think whatever you want, right and wrong whatever you want. That because within that free will lives the abode of shaitan. He plays with insan's (human beings) free will and he plays with them to teach them, guide them, 'Run out on the streets for suicide.' Go voice all your opinions and let faces be photographed, and put yourself in every type of danger. Until a day when somebody comes knocking on your door and calls for you, 'Were you that crazy one out on the street screaming? Come with us.'
And awliyaullah (saints) come into our lives and teach us, no this is the abode of shaitan. Don't go out on the street, don't get involved with these situations. Every type of guidance will come. Every type of issue in your life that you want to make a decision that you think is important, you don't have to listen, but at least you get the understanding from the shaykhs as far as, 'Why do you think different from what they're thinking?'
Your Path is to Match Your Will With the Shaykh's Will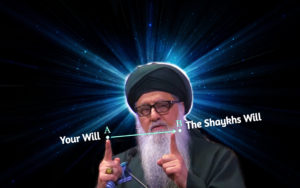 Why are their co-ordinates with all their training saying something, and your co-ordinates with no training are saying something completely different. Then your tariq, your path, is to meet to that level of co-ordination. People want to understand, 'What is the tariqah?' The tariqah is the path in which from what your mind tells you to what their mind is telling you, their heart is telling you. And that is your tariq. Don't make it complicated, 'My tariq is to Allah (AJ).' This is the ultimate goal if you tell yourself, 'That's impossible.' The tariq is that, 'How can my path match what your guidance is?' So it's this big now [Shaykh indicates span between two index fingers]. It's not from here all the way to heavens.
Say, 'I'm going to reach here, I'm going to do my salah (prayer), I'm going to do the miracle of this ayatul Qur'an, I'm going to receive from all this high level complicated spooky stuff.' Just that, 'How come when I ask a question I want to go this way, and the guidance that the shaykh is giving me is like a complete 180 degrees different way. So, then my tariq becomes just from this point of A to B. How I can take a life in which to follow the guidance of this person.' And that person is guiding you because your heart is connected.
You Were Guided to this Oasis – Now Connect Your Heart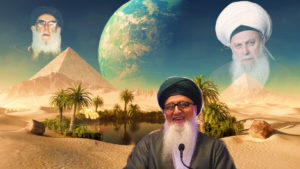 If your heart is not connected, you don't feel an affinity, you don't feel that this is a language that I assimilate with, a way of teaching I assimilated with, change the channel. Don't email us your opinions. This is not a soup kitchen and you tell us how to change the whole recipe. You have to find and be true to your heart. You take your heart and say, 'O my Lord, you are the guider of the heart, guide me to guidance.' And when you reach like a camel in a desert that you've truly been searching, truly been searching, you reach an oasis and you know exactly you reached it. You're hearing things you wanted to hear. You're experiencing what you wanted to experience. Every type of miraculous understanding is coming to you. Then Allah (AJ) asks, 'How many of my favours did you want to deny?'
﴾فَبِأَيِّ آلَاءِ رَ‌بِّكُمَا تُكَذِّبَانِ ﴿١٣
55:13 – "Fabi ayyi alayi Rabbikuma tukazziban." (Surat Ar-Rahman)
"Then which of the favours of your Lord will you deny?" (The Beneficent, 55:13)
You asked for guidance. Your heart is assimilating with them because it has to assimilate. If his vibrating at a level and a language and a teaching and understanding, and you're not getting it and you're not interested in it, your vibration is for someone else. That's it. It's such a simple understanding. Allah (AJ) put into you to listen to us. You want to know about tafakkur (contemplation), you want to know how to connect your heart, you want to understand the unseen realm. You want to understand immense love for Sayyidina Muhammad ﷺ; you're guided here to this channel and to this Shaykh and to the Shaykhs that support him. If you're not interested in these subjects you would not be tuning in.
True Guidance is From the Ulul Amr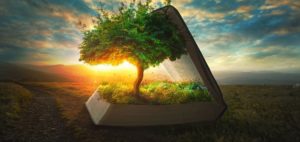 So, then my tariq and my path is to match that will; match my will with the guidance that is coming through this phone. "Atiullaha wa atiur Rasula wa Ulil amre minkum."
﴾أَطِيعُواللَّه وَأَطِيعُوٱلرَّسُولَ وَأُوْلِي الْأَمْرِ مِنْكُمْ… ﴿٥٩…
4:59 – "…Atiullaha wa atiur Rasula wa Ulil amre minkum…" (Surat An-Nisa)
"… Obey Allah, Obey the Messenger, and those in authority among you…" (The Women, 4:59)
Obedience of Allah (AJ) Almighty is an isharat (sign) and guidance coming to the heart of Sayyidina Muhammad ﷺ. From the holy heart of Sayyidina Muhammad ﷺ to the ulul amr (saints), who they are following the amr (command). Not the ulul kitab (people of the book), Allah (AJ) didn't say, 'I'm sending you to the people who read books. The ulul amr is a very specific word, that they've been dressed from alif-meem-ra. One whom they learned the book and they taught the book.
Every Knowledge and Reality Comes Through Haqqiqatul Muhammadiyah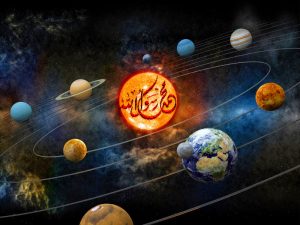 It means these ra, they understood the alif. Every izzah and might, every knowledge and reality coming from this alif, through the being and the reality and the wasila (means) of Sayyidina Muhammad ﷺ called Muhammadan Heart, Muhammadan Way, Haqqiqatul Muhammadiyah (the Muhammadan realities). Someone says, 'We never heard Muhammadan,' well because you don't read Arabic properly and the whole Arabic world knows there is a haqqaiq (reality) which is the highest level of haqqaiq called Haqqiqatul Muhammadiyah. As a result, Allah (AJ) made them to be Rabbaniyoon (Lordly souls) so ayatul kareem Allah (AJ) says 'Be Rabbaniyoon.'
﴾وَلَـٰكِن كُونُوا رَ‌بَّانِيِّينَ بِمَا كُنتُمْ تُعَلِّمُونَ الْكِتَابَ وَبِمَا كُنتُمْ تَدْرُ‌سُونَ ﴿٧٩…
 3:79 – "…wa lakin kono rabbaniyena bima kuntum tu`allimoonal kitaba wabima kuntum tadrusoon." (Surat Ali-Imran)
"…Be Lordly Souls/faithful servants/worshippers of Him, Because (of what) you have taught the Book and you have studied it earnestly." (Family of Imran, 3:79)
Allah (AJ) is giving isharat (sign) that these are my ulul amr. They understood the kitab (book) of Allah (AJ) is Sayyidina Muhammad ﷺ, the meem. Atiullaha – alif, wa atiur Rasul – meem, Ulil amre minkum is the ra. They understood the book of Allah (AJ) is the reality of Sayyidina Muhammad ﷺ, the ever-living book of Allah (AJ). They learned it and now they are being taught from it.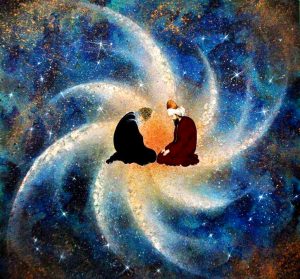 Because that kitab (book) is speaking through their heart, speaking through their eyes, speaking through their tongue, speaking through their ears, means their whole faculty is being dressed by that meem. So as a result, every knowledge and reality is being given. If you're vibrating at that level, at that understanding, then Allah (AJ) sending you for guidance. How then to match these ulul amr. Match the understanding of what these ulul amr want from me versus what I want for myself. When I'm matching and I feel no more up and down.
Leave the Bi-Polar State and Become Flat-line
Those whom understand medicine, you do an EKG on the patient to see if they're okay and see their heartbeat. At first, every answer, every reply, every guidance and understanding is making your heart signal go erratic. Why? Because it causes you stress and duress. 'Why he say that, why did he teach that, what about all these things I've aspired to? And all the things I planned to buy and to build and to this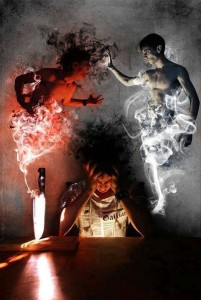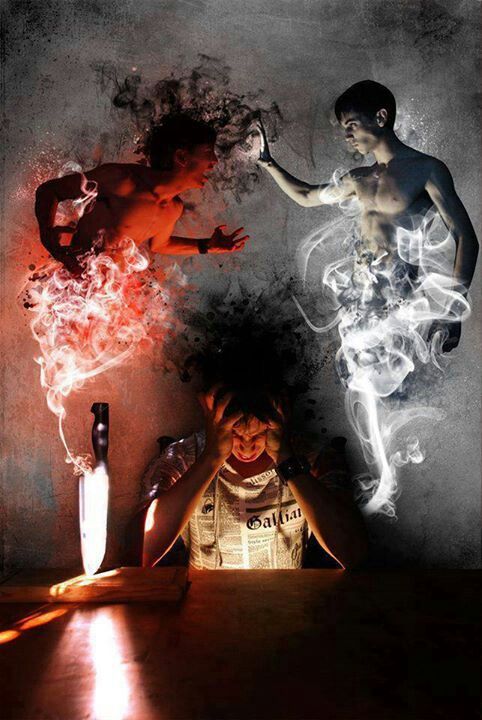 and to that.' Your spike of your heart monitor goes 'Wow,' all the way up, super happy. Next talk, 'Wow,' super down. Super up, super down, so now you have an erratic heartbeat. That's going up, it's going down, It's going up, it's going down, what we call your bipolar state.
The psychologists don't like that, say, 'Bipolar is a really dangerous disease', yeah this is too. Because if you have ever dealt with these people they are really dangerous. Right? So, you're getting the guidance, you're becoming erratic. You're fighting, you're listening to him at night fighting yourself in your room, 'I'm not going to follow that, I'm not going to do that. Why it has to be like this, why it has to be like that.' So the beat goes up, the beat goes down, beat goes up, the beat goes down, so everything is erratic. So what do they want from us now is get closer to flatline.
Both Happiness and Depression are Only Temporary States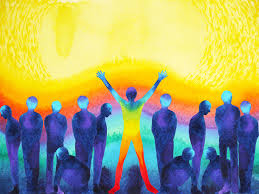 When you know you're getting closer to your tariq (path), when your tariq is filled with thorns. You're up and down, you're angry, you're happy, you're angry, you're happy. And literally if you see these people they're bipolar. They're happy one day, completely ecstatic, next day completely upset. 'I didn't achieve, it didn't happen the way I wanted, you set yourself up,' all sorts of reasons. How do we know we are achieving then on this tariq, because tariq is very short. From your will to your shaykh's will, this is your entire path. If you matched it and you reached it, you would have reached flat-line. You're neither excited nor depressed because you know every moment of excitement tomorrow there is going to be a difficulty. So what to get excited about?
It's very short-lived. And every type of sadness and depression Allah (AJ) will take it away, the next day will be better. Because you feel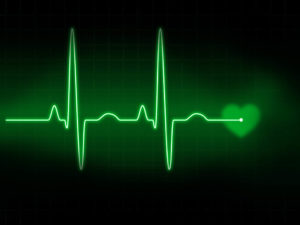 that you have submitted and you have thrown yourself upon. At that state there is no more shooting up and shooting down. You're becoming closer to the flat-line. And then doctors know, and medicine knows what's flat-line? You're dead. And what Sayyidina Abu Bakr as-Siddiq (as) described about our path "Mawt qablil mawt" (death of desires before physical death). Why mawt (death); mawt because the pulse of a dead man is submission.
Not that you harm yourself, this is not about any literal people turning in now. But the complete combating of Allah's (AJ) Will, not submitting to Allah's (AJ) Will, making my will to be so strong that nobody can say anything to me. Allah (AJ) wants that to be crushed. That up and down to be crushed and bring it to its straight line. Not excited, not sad, but in taslim (submission). Because Allah (AJ) says, 'Those whom died in our way are very much alive.'
﴾وَلَا تَقُولُوا لِمَن يُقْتَلُ فِي سَبِيلِ اللَّـهِ أَمْوَاتٌ ۚ بَلْ أَحْيَاءٌ وَلَـٰكِن لَّا تَشْعُرُ‌ونَ ﴿١٥٤
2:154 – "Wa la taqolo liman yuqtalu fee sabilillahi amwatun, bal ahyaon wa lakin la tash'uroon." (Surat Al-Baqarah)
"And do not say about those who are killed in the way of Allah, 'They are dead.' Rather, they are alive, but you perceive [it] not." (The Cow, 2:154)
This World is a Paradox – What You See Isn't Reality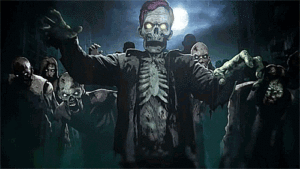 This is the world of opposites. You think you are alive in this world, you think you see with your eyes and hear with your ears; no you're walking dead. You're not alive, you don't see anything. You're the guy at the bottom of the pool who's dead. It's not a life, it's not what Allah (AJ) meant for us, this filthy world. Those whom are truly alive in this dunya (material world), they see with the eyes of their heart.
They hear with the ears of their heart. They see in energies and beatific realities that cannot be imagined. Allah (AJ) describes, 'Those are alive in your world, the rest they are walking dead.' And what do walking dead do in the movie? They eat the flesh of each other. Look at our walking dead television, it's all flesh eaters. Look at our walking dead radio, it's all flesh eaters. Now twenty-four hours a day attacking each other, attacking each other. Why? Because this is the abode of the walking dead, it was not the abode of the living.
Revive Your Heart With the Immense Blessings of Surat al-Fatiha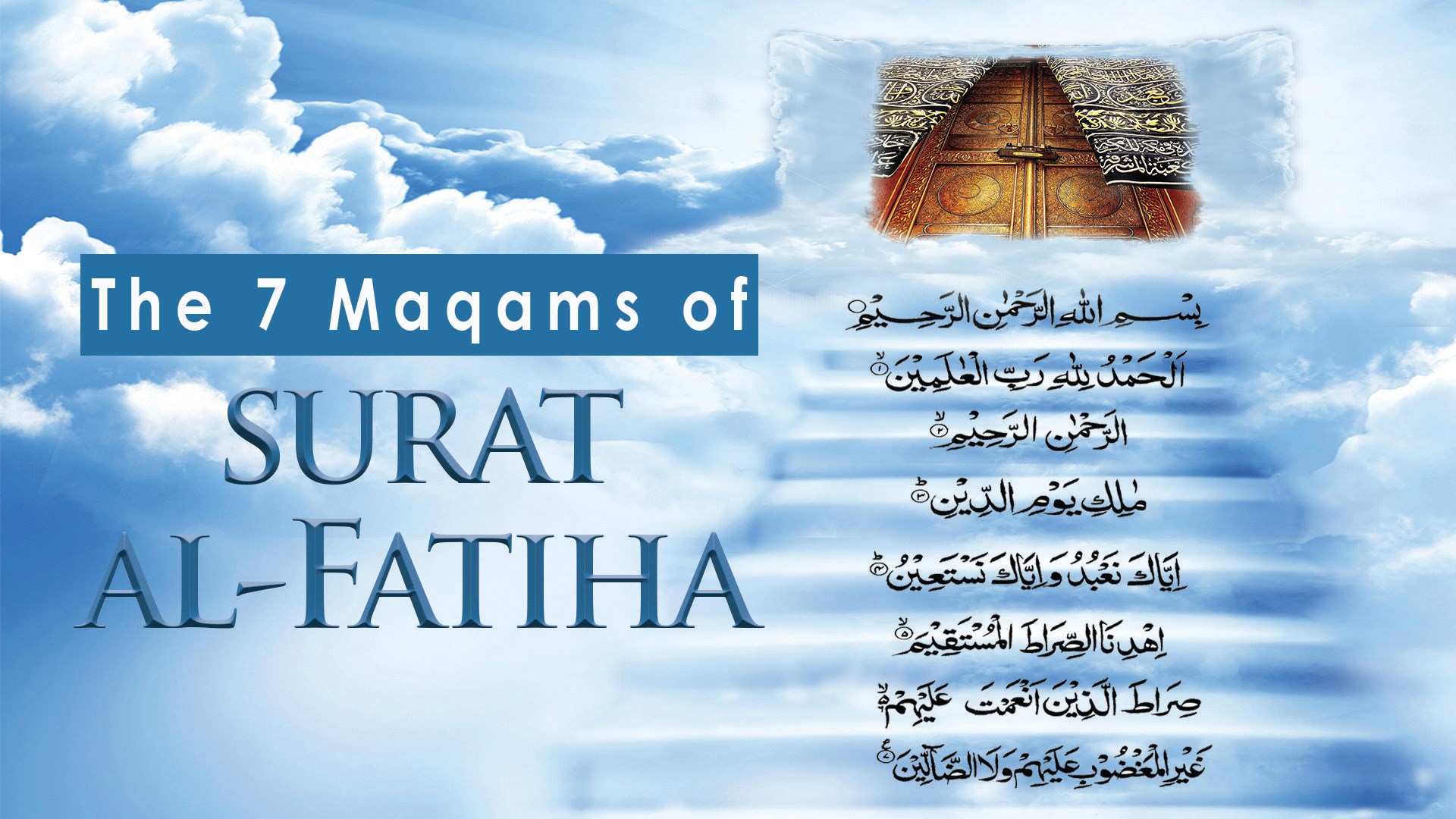 Those whom truly reached their hayat (ever-living) they have an angelic life and an angelic reality. So what? To take people to mawt qablil mawt, flat-line. So that they can revive you in a divinely light in which you live on this earth but with your heavenly realities. Your heavenly heart, your heavenly hearing, your heavenly seeing. A heart that is from the divinely presence. And what would that heart be like? It would be filled with zikrullah (remembrance of Allah). Because this is what from Surat al-Fatiha, and the tafsir (interpretation) of Surat al-Fatiha, Allah (AJ) will dress them from these seven maqams (stations) of Surat al-Fatiha. As they are reaching up and they achieved to, "Alhamdulillah hi rabbal alameen."
﴾الْحَمْدُ لِلَّـهِ رَبِّ الْعَالَمِينَ ﴿٢
1:2 – "Alhamdu lillaahi Rabbil 'aalameen" (Surat Al-Fatiha)
"Praise be to Allah, the Lord of the worlds." (The Opener)
When Allah (AJ) dresses the servant by ayatul kareem (verse of Holy Qur'an), that everything is in hamd (praise). And every enjoyment and reality and power for them is to participate in the hamd. And that's the energy and the barakah (blessings) that they receive. And if you keep them too much out of the circle of hamd they feel like they're dying. They're a fish that's out and they don't know how to function. They have to have a circle of hamd all the time. They have to be in that ocean of hamd and praising.
Above, "Alhamdu lillaahi Rabbil 'aalameen," Allah (AJ) take them to what? To, "Bismillahir Rahmanir Raheem." Because the verses of Surat al-Fatiha is from the end, is the first gate. The last gate and the reward Allah (AJ) wants to take the servant is after I dressed you from "Alhamdu lillaahi Rabbil 'aalameen." That in every reality of hamd being dressed upon you, I'm going to take you to the ulul baab (the gatekeepers). That's why their level is of the highest reality.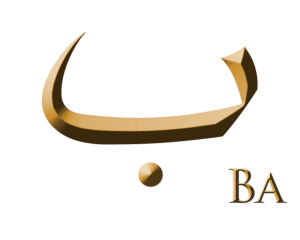 Once the servant has entered all the different gates, what's the gate that Allah (AJ) wants to take them now? Go now to the ba. Enter now into the city of knowledges for all of eternity. Your soul to enter into the city of knowledges for all of eternity. Come to the ulul baab, the caretakers and gatekeepers of this ba. Enter into this ba and be lost with all its uloom (knowledges). And everything under the ba is like a nuqt, like a dot in that power. It means everything that Allah (AJ) wants to dress the servant with realities, bless the servant with realities.
Satan Resides in Your Head So Use Your Heart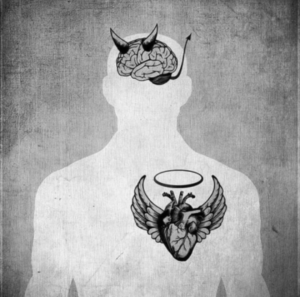 So, then our tariq is as short as following their advice. And as difficult is this one little inch of space [Shaykh indicates a line from the index and thumb]. How to follow their advice and not follow your own will. Not intervene your own will in every understanding. Not to take every understanding and teaching and allow it to enter into your head, it will already be lost. We've had previous talks on that. How to take a guidance from them and don't let it come to your head. Where you keep thinking, 'How it's going to happen, how I'm going to do it, how's like this, how's like that?' It's already lost – that guidance in your head.
How is not for you; your job was merely to do it. 'How' – as soon as you have the understanding of 'How', you lost the understanding. It entered into the abode of shaitan which is your maghz, which is your head. It left your heart. Right? Because ulul amr, they get the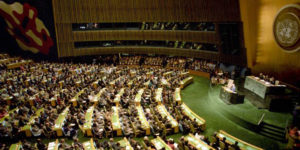 command, they do it. They don't ask for a popular vote, 'Should we do, can we do, can we not do it?' That would then be the abode of the ulul maghz, the people of the brain. That would be the UN (United Nations). Have you ever turned it on; they speak for days and weeks, and write, and write, and in the end they agree to nothing. Because it's the ulul maghz, the people of the brain.
Activate the Heart with the Love of Sayyidina Muhammad ﷺ
Ulul amr, the command comes and they fill it to the best of their ability to activate their heart. That becomes our whole struggle in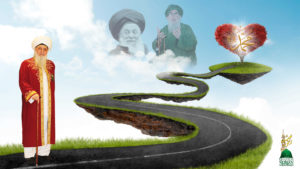 life; don't let it go to the head, keep it in the heart. Try to fulfill it the fastest and the best ability that you can. And that is our tariq, this very short little couple steps [Shaykh indicates the line from index finger of one hand to the other]. InshaAllah, we pray that Allah (AJ) dress us bless us with more and more understanding and to see everything around us as a motivation and nothing is as you see it.
Don't think that you see the internet and you see what's happening on the streets and what you think it's happening around the world, 'Oh and I have an opinion on this, and that.' Just be careful; nothing is what it seems. That there are things that are happening, that is from the abode of shaitan. Our job is to stay out of that reality. We pray that Allah (AJ) guide us, dress us, and bless us with the love of Sayyidina Muhammad ﷺ and that love becomes a guidance in which to save us from every type of difficulty, inshaAllah.
Subhana rabbika rabbal 'izzati 'amma yasifoon, wa salaamun 'alal mursaleen, walhamdulillahi rabbil 'aalameen. Bi hurmati Muhammad al-Mustafa wa bi siri Surat al-Fatiha.
Special thanks to our transcribers for their help with transcribing this suhbah.
Original Date of Suhbah: June 11, 2020
Related Articles: 
Please Donate and support us to spread these heavenly knowledges.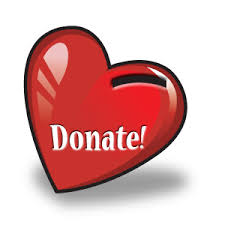 Copyright © 2020 Naqshbandi Islamic Center of Vancouver, All Rights Reserved.