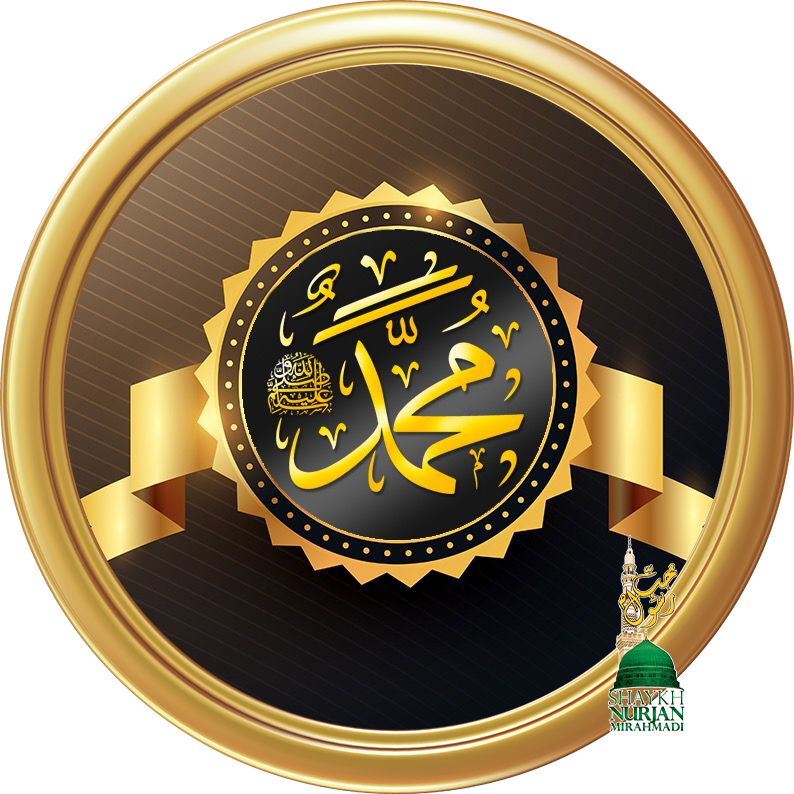 Spiritual Protection For Sleep
From the Realities of Mawlana (Q) as taught by Shaykh Nurjan Mirahmadi.
A'udhu Billahi Minash Shaitanir Rajeem
Bismillahir Rahmanir Raheem
I seek refuge in Allah from Satan, the rejected one
In the Name of Allah, the Most Beneficent, the Most Merciful
Question: How to protect energy during sleep?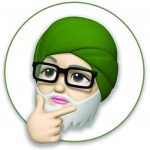 Shaykh Nurjan Mirahmadi: The energy teaching we have on the power of the sunnah. I think there are a couple of videos on the reality of the sunnah of Sayyidina Muhammad ﷺ and that we are like a pyramid. That all the energy that we are building with the sunnah is a protection. Every type of practice that we are doing is to achieve and to bring that energy within us, insulate the energy that's being produced, not to lose it. So, one reality is building our energy, next problem is how quickly are we going to lose our energy.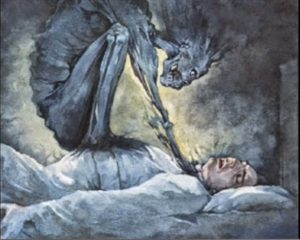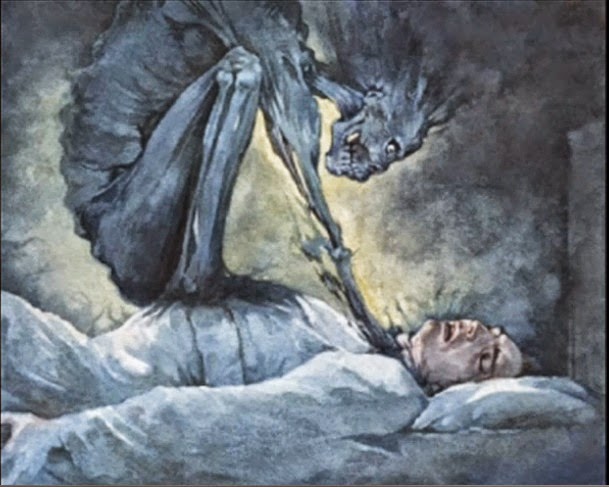 Nighttime is a time of great difficulty. Nighttime is a time of great attacks because insan (human being) has lowered his defense. He's lying in bed and every type of difficulty is trying to come to them. There is a whole sunnah of how Sayyidina Muhammad ﷺ has described for us to sleep. It means to keep yourself covered, never sleep uncovered. Keep yourself in wudu (ablution) that pray and go wash for your wudu, pray your two rakahs Salatul Wudu (Prayer of Ablution) and then sleep.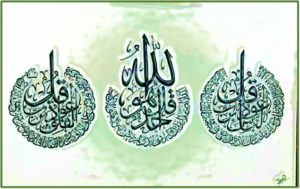 When you are lying in your bed recite four Surat al-Falaq, three Surat al-Nas, two Surat al-Ikhlas while blowing upon yourself for protection and lying onto your sleep. Sleep on your back and sleep on your right side. That is your protection and common sense because my heart is exposed and guarding me. So, when I sleep on the right, my heart is guarding me. When I sleep on my heart, I am creating a stress upon my heart which is my energy protection. And because I am sleeping on it, it's not energizing as a shield around me so I come under attack if I sleep on the left. If I sleep on the right, I have a shield of protection. And definitely don't sleep on your stomach because then you are completely exposed; your shield of protection is then suffocated because you are sleeping on the heart – it is bad for your stomach, it is bad for your physiology, it is bad for your heart, and your rear end is exposed to every type of devil and demon above you.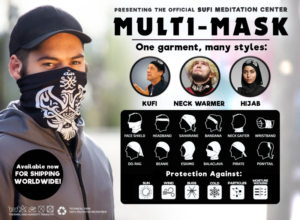 Then with this energy, Prophet ﷺ recommended that you sleep covered. If you know that much attack is happening at nighttime, keep your head covered when you sleep. They have now either the sock that people can put on – the mask that we made is multi use; you can pull it back for like a sock over the head, and you pull it a little bit over for the eyes. But either way put something upon your head so that the head is covered as a protection.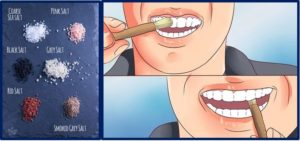 And Mawlana Shaykh (Q) would recommend that a little cup of salt by the bed and siwak (teeth cleaning twig). And as soon as you wake up, you put the salt in the mouth because we are not understanding that when we lie in bed the unseen world is ten times more populated than our world. If you think there are bugs in the physical world, the unseen world is ten times more and all those creatures, they are free to roam to everywhere. So, they are all over insan. So, as soon as you put salt you are cleaning away every type of negative energy and waking up with a positive energy, and the first breath you are going to breathe, even a cup of water you are going to drink, the salt should purify that reality, inshaAllah.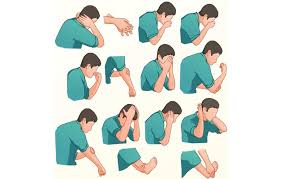 And if you have to wash for wudu, then again you make your Salatul Wudu and go back to bed after you made your Salatul Wudu. Those whom are not praying on time, try to wash often; try to do your practices wash often and try to drink lots of water before you sleep so that the sleep is light. Doesn't need to be a super deep sleep. Keep your sleep to be light; wash often so that to tarbiyah and train yourself and punish yourself. Learn to punish yourself.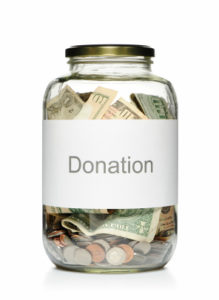 All awliyaullah (saints) would inflict a punishment that was great and difficult against themselves. Since we have a lower threshold of that understanding, is that if you did something wrong make a penalty and adhere to that penalty. 'I am going to donate every time I miss my Fajr. Every time I do this wrong, miss this, speak bad way'; make there to be a repercussion, make there to be a consequence. Just saying, 'Sorry, astaghfirullah,' that is not going to help anything; there has to be a consequence of every bad action. So make a donation, make an action. Say, 'I am going now to the food bank and do this.' Or make something that will motivate you not to do that.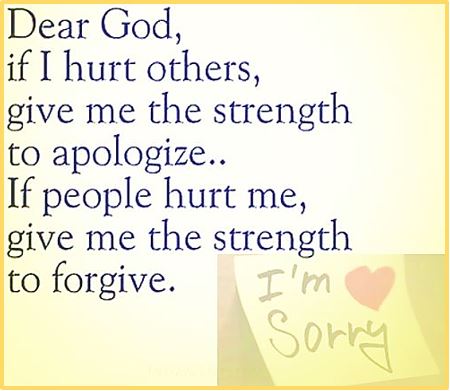 Like when we said that if we anger and talk bad to people, immediately go and ask their apologies. The embarrassment of asking people, 'I am sorry I was belligerent again and was wrong.' That process of continuously asking and seeking people's forgiveness is humiliating for the nafs (ego). It begins to inspire you, 'Look, don't do this because I am not going to say another sorry!' And it will begin to help you to stop passing that limit. But if there is no repercussion, there is no punishment – why the servant will stop at anything? So make your own laws and punishments – that way to discipline the self and control the self, inshaAllah.
Question: Sayyidi, is there any wazifa (spiritual practice) to control anger and frustration if it happens at a snap of a moment?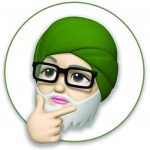 Shaykh Nurjan Mirahmadi: The zikrs (remembrance) "Ya Haleem," keeping of wudu, keeping the salawats (praisings), all of the practices, the muraqabah (spiritual connection), the meditation. And then we have a form letter just on asking about energy because the base and foundation of these practices is a strong adherence to what we understood of energy. So, we don't always have to repeat the same thing – you have to make wudu, you have to make Salatul Wudu, you have to do your zikr, you have to do your salawats, you have to do the muraqabah; you have to understand the basics of how to keep your energy practices.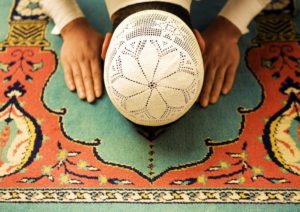 If you are not doing any of that, nothing is going to make any sense. So, when you keep the foundation strong, that, 'I am doing all of these, I am doing all my salawats, I keep my wudu, I keep my energy practices, I am meditating and asking how to connect to you. Then I am praying Salatul Najat (Prayer of Salvation), that take away my ghadab (anger) and my anger, Ya Rabbi. I have an anger that I can't control.' Salatul Najat – you open the app, Fajr and go to Salatul Najat; click on it and say, 'Ya Rabbi, I am going to specifically pray every night – Tahajjud (late night prayer), Salatul Najat to take away my ghadab.' And in that sujood (prostration) is a long sujood.
Say, 'Ya Rabbi, I am asking for forgiveness.' "Tawbatan 'abdin zalimin li nafsihi, la yamliku li nafsihi mawtan wa la hayatan wa la nushura."
تَوْبَةً عَبْدٍ ظَالِمٍ لِنَفْسِهِ لاَ يَمْلِكُ لِنَفْسِهِ مَوْتًا وَ لاَ حَيَاةً وَلاَ نُشُوْرًا
"Tawbatan 'abdin zalimin li nafsihi, la yamliku li nafsihi mawtan wa la hayatan wa la nushura."
The repentance of a slave who has oppressed himself, who neither has power over his death, nor his life, nor his resurrection.
We have a whole du'a (supplication) there – Sultan at-Tawbah, Sultan al-Istighfar – that asking in that sujood, in that sajda (prostration), that, 'Ya Rabbi, I am asking please grant me a forgiveness; grant me the ability of this anger to be taken and take away my bad characteristics.' InshaAllah.
Question: How to stop old habits that are old and die hard?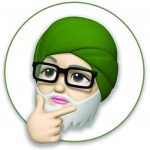 Shaykh Nurjan Mirahmadi: Alhamdulillah, that keeps the Shaykh in business. If people didn't have sins who would need a Shaykh? Yeah, it is like saying if the world was cured of all sicknesses there will no need for a doctor. So, it means that the fellowship that Allah (AJ) is creating, He knows what sins the servants are doing. As a result He wants to build the relationship that, 'This character you have, go to this one to teach you to stop from that.' Because this one's training was to deal with that so it is a relationship, is it called symbiotic relationship; so it is a relationship which needs each other. The shaykh needs students that sin and sinful people need a shaykh. And that is why we say the tariqah (spiritual path), zikr, is a washing machine. It is not the circle of saliheen (righteous), although everyone wants to think they are the circle of saliheen.
The reality is that everybody if left to their own, will do bad things, so Allah (AJ) gathers them and says, 'At least cleanse and purify yourself!' Because He loves you, that He is guiding you to clean now before the cleaning of the grave which is seventy thousand times more difficult. Wash now, clean now, take away the sins now, build the character now; that is why it is a ni'mat (blessing).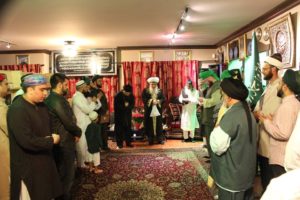 Mawlana Shaykh (Q) describes it is a ni'mat from Allah (AJ) because when Allah (AJ) doesn't give that ni'mat there is a difficulty coming in the grave. Those whom He granted them a special gift, sit with the circle of paradise, they are going to wash and clean all of this badness now. No, the shaykh is in need of the students and whatever badness they are doing they are doing, and that is whatever been written upon that student. But to change the bad character then is the goal. How to change and how to discipline and how to teach the student to discipline themselves from the bad characteristics, inshallah, but nobody is perfect.
Question: Do we have permission to do the Fajr awrad (daily practices) and what can we recite for barakah (blessing)?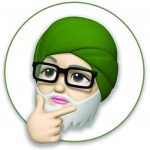 Shaykh Nurjan Mirahmadi: I don't know if you have opened the app yet – that Fajr awrad is a good hour for you. So, if you can complete that with all of the Fajr namaz (prayer) twenty rakahs (cycles of prayer) in the Fajr. There is Tahajjud, you can go eight, ten rakahs of Tahajjud, Salatul Najat, Salatul Shukar, Salatut Tasabih, you will be there for a couple of hours, and then the surahs (Qur'an verses) to recite after that. Just first let's go slowly, slowly.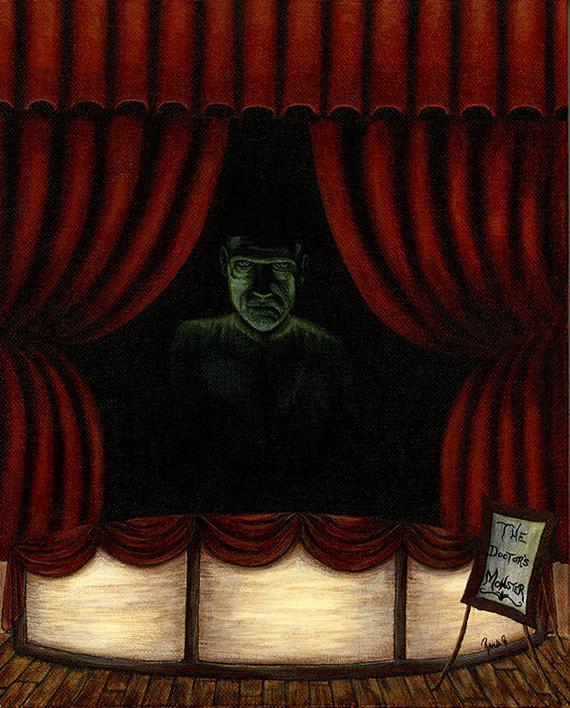 If you start to see the gargoyles and all the demons and the difficult things, and you start to scream, then you are going to complain. So again, everything in life is just slowly, slowly. Slowly, slowly. Anything you do too much of and you are not built up for that level and that understanding, and you open up – you know a pardeh, you open up a veil that you are not prepared to be open, you are going to have problems. So, we have talked on those issues before that you want to do too much and say too many things, then you are going to have problems with what's opening, so just try to do the awrad from the book.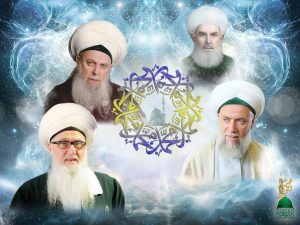 This is the wazifa from the Shaykhs and that is from Grandshaykh, Shaykh Daghestani (Q), Shaykh Mawlana Shaykh Muhammad Nazim Haqqani (Q) to all the living shaykhs right now that is the Naqshbandi and that's the authorized wazifa, so do that. Alhamdulillah, that should be enough and the muraqabah is most important. Muraqabah, your connection, all your practices; in other talks we have given it is not your zikrs that are opening anything.
If you think that you do a hundred thousand and you going to open something, like reach into the heavens, it is actually your good manner, good characteristics and your level of muraqabah. That, the shaykh is flying like a rocket throughout the heavens. And the minute your good character and your muraqabah connect, you can feel how quickly they are lifting the student; that is what is important. Not that, 'I am relying upon myself that I am going to do all these practices, I am going to exaggerate the count of these practices,' then it is not about lifting myself up.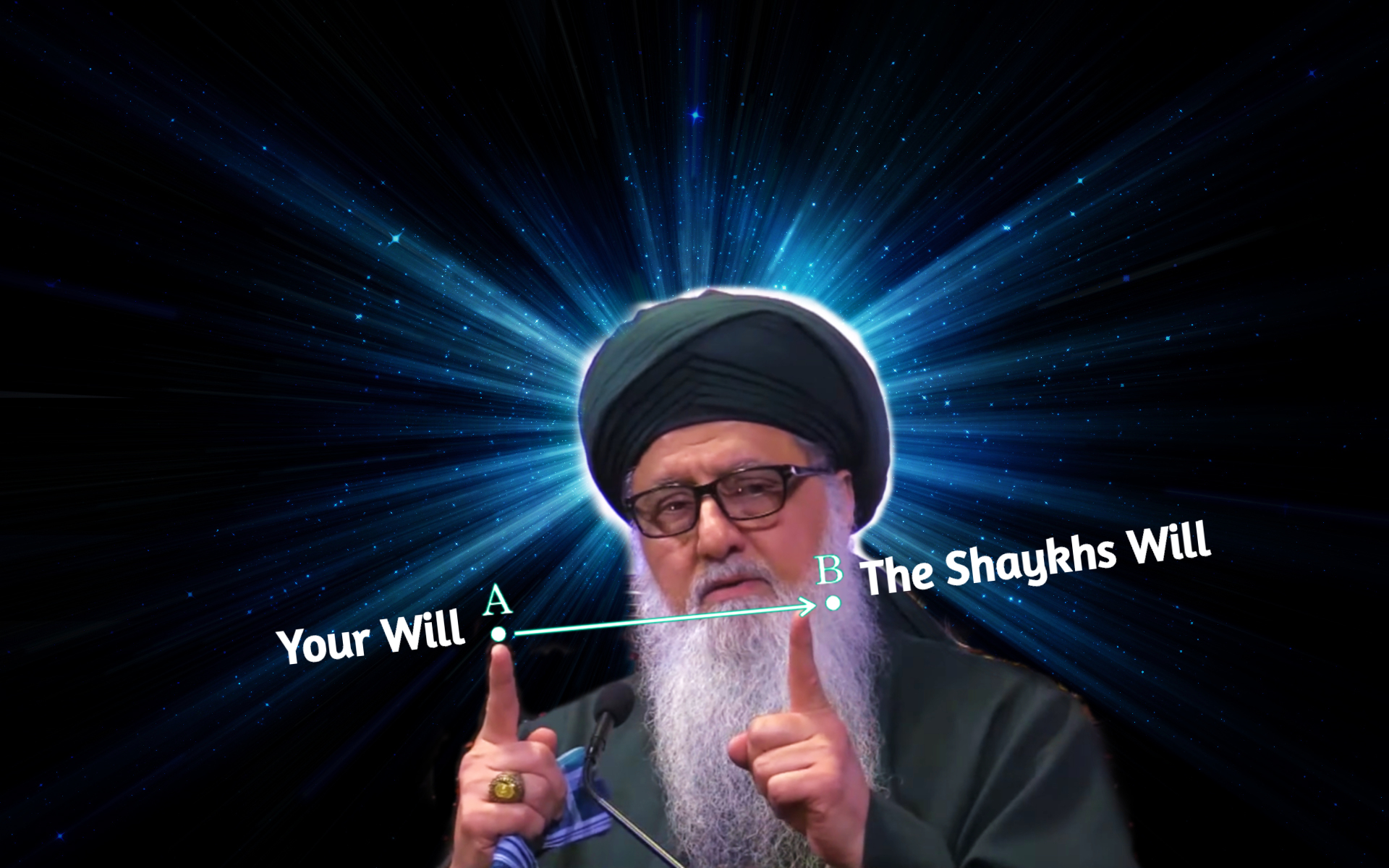 It is about the good characteristics and mastering the understanding of muraqabah, what we talked about at the beginning of the discussion. Your path is about two inches long – can you follow that? And then from this A to B you don't have to add anything. Somebody comes, 'I want to add this, I want to add that.' Okay, but you are diverting from the cause; just get to the A and the B. If you are able to match the guidance that comes to you, you get an award. That is B to C then. Now you are ready – from B to C is a little bit more bumpier. We're good – let's do some zikr, inshaAllah.
Subhana rabbika rabbal 'izzati 'amma yasifoon, wa salaamun 'alal mursaleen, walhamdulillahi rabbil 'aalameen. Bi hurmati Muhammad al-Mustafa wa bi siri Surat al-Fatiha.
Special thanks to our transcribers for their help with transcribing this suhbah.
Original Date of Suhbah: June 11, 2020
Related Articles: 
Please Donate and support us to spread these heavenly knowledges.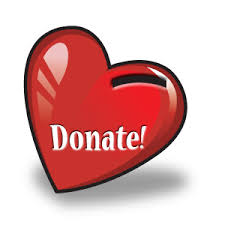 Copyright © 2020 Naqshbandi Islamic Center of Vancouver, All Rights Reserved.