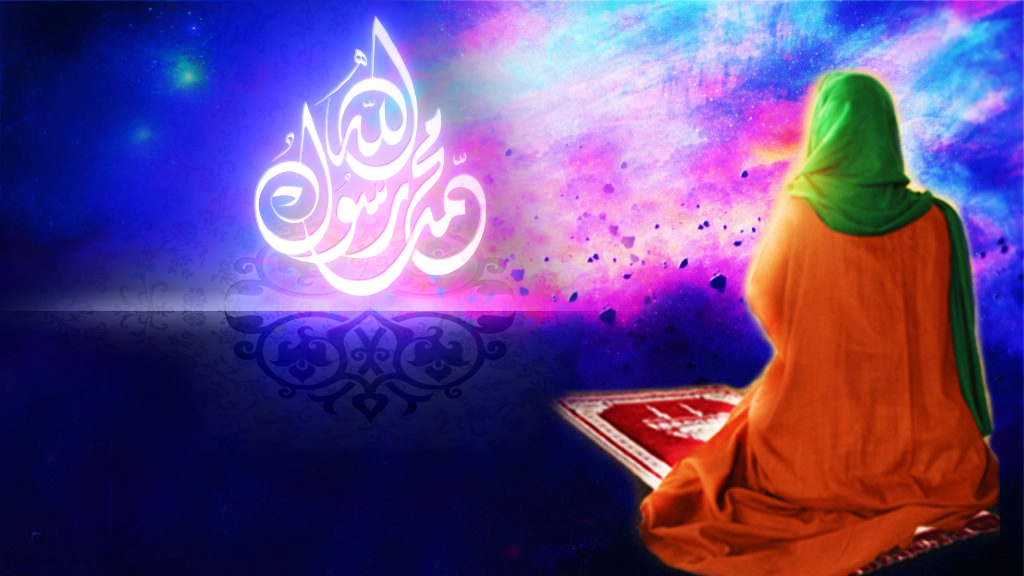 What to Visualize in Salah? Feel the Presence of Prophet Muhammad ﷺ Q&A
From the Realities of Mawlana (Q) as taught by Shaykh Nurjan Mirahmadi.
A'udhu Billahi Minash Shaitanir Rajeem
Bismillahir Rahmanir Raheem
I seek refuge in Allah from Satan, the rejected one
In the Name of Allah, the Most Beneficent, the Most Merciful
Make sure everybody is emailing for [email protected], inshaAllah. And to ask how's everything and how are you doing and what are some of the difficulties? Also on the comments for the videos if you can log in from where you're logging in so we can see all the different nationalities in the different cities and countries, inshaAllah, that are online.
QUESTION: Sayyidi, I have questions about extra-terrestrial life outside our planet. I'm aware there are naughty jinns (unseen beings) that harass humans through witchcraft, jinn oppression and possession. What about the human friendly jinn? Could aliens and UFOs being seen around the world be the jinn kind, the good and the bad. Keep in mind, Shaykh, there are estimated between 100 to 400 billion stars in our galaxy in approximately 2 trillion galaxies and some of these beings travel interstellar. They say there is roughly 2 planets to every star in our galaxy so are these creation jinn kind or another creation? They're very advanced civilization inter-dimensional beings coming from the fourth dimension.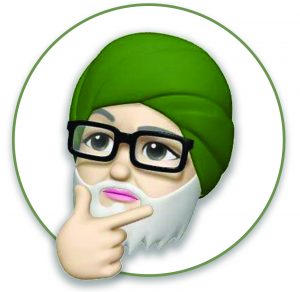 Shaykh Nurjan Mirahmadi: Is this a question or this a manifesto? This is not a question, this is someone's manifesto [Shaykh laughs]. Yeah I don't know, you got so long I got lost in that. "A'udhu Billahi Minash Shaitanir Rajeem Bismillahir Rahmanir Raheem."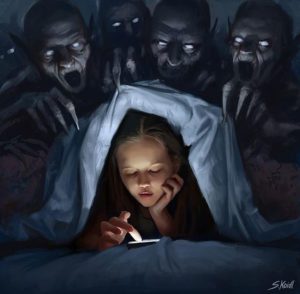 Alhamdulillah, that Allah (AJ) guiding us and Prophet ﷺ guiding us and illuminated. The nation of Islam is an illuminated nation – never had dark ages. It came to illuminate this Earth that was in a dark age. That knowledge sets you free. When Allah (AJ) gave to us the knowledge of the jinn – they're of an electric being of fireless, a smokeless fire which is what? The electricity.
﴾وَخَلَقَ الْجَانَّ مِن مَّارِجٍ مِّن نَّارٍ ﴿١٥
55:15 – "Wa khalaqal jaaan mim maarijim min naar." (Surah Rahman) 
And He created Jinns from fire free of smoke. (The Beneficent, 55:15) 
And from what they keep calling aliens because it's alien to them and they don't know what it is. And they think it's coming on a ship from somewhere else and coming into their home and touching them by alien encounters. If they only knew and came to Islam, they would know that there's a jinn community everywhere. And they're ten times our population. They live amongst you and in your home and in your environment. And there's nothing that you can do that make them leave that.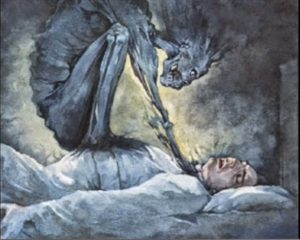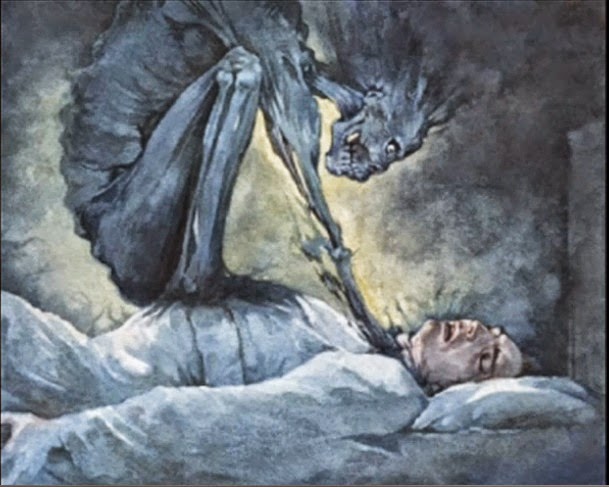 They're everywhere, through every layer. So, of course, they're molesting people. They're bothering people, night terrors upon people. If for one of them should decide that they want to attack insan (mankind), they come. And they come and when they hold that insan, they feel that they can't breathe in their sleep and they call night terror, night attacks. All of these are jinn related. And the tariqah (spiritual path) comes to teach the energy and all the energy practices. Why? Because it's the explanation of that world. Otherwise, if somebody's not talking in energy, it's a coded way to understand the jinn world. Because the jinn are energy.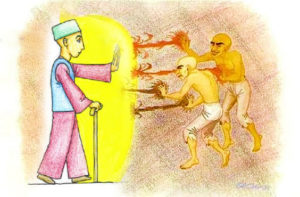 So what you going to do to push away bad jinn? Wave a stick and do something around? No, it's all based on energy – how you build your energy, how you develop your energy, how you call upon more energy is the madad (support). You're asking upon the madad of awliyaullah (saints) and those whom Allah (AJ) is pleased with; from Budala, Nujaba, Nuqab, Awtad wal Akhyar, Gawthun and jinn wa malaika (angels).  From all these categories of rijalullah (men of God) whom many of them are the jinn are rijalullah, are Allah's (AJ) servants. But Allah (AJ) says, 'I'm with Nabiyeen, Siddiqeen, Shuhadai was Saliheen.'
﴾وَمَن يُطِعِ اللّهَ وَالرَّسُولَ فَأُوْلَـئِكَ مَعَ الَّذِينَ أَنْعَمَ اللّهُ عَلَيْهِم مِّنَ النَّبِيِّينَ وَالصِّدِّيقِينَ وَالشُّهَدَاء وَالصَّالِحِينَ وَحَسُنَ أُولَـئِكَ رَفِيقًا ﴿٦٩
4:69 – "Wa man yuti' Allaha war Rasola faolayeka ma'al ladheena an'ama Allahu 'alayhim minan Nabiyeena, was Siddiqeena, wash Shuhadai, was Saliheena wa hasuna olayeka rafeeqan." (Surat An-Nisa)
"And whoever obeys Allah and the Messenger (pbuh) are in the company of those on whom Allah has bestowed His Favours/Blessings – of the prophets, the sincere Truthful, the witnesses to the truth (who testify), and the Righteous, and excellent are those as companions." (The Women, 4:69)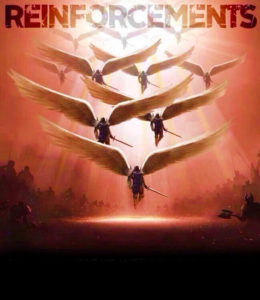 From those categories of jinn and ins (human being) and this is the best of company to keep. So when they teach you through energy that build your energy, build your tafakkur (contemplation), build your muraqabah (spiritual connection), build all the practices. You're actually surrounding yourself with a very strong energy field of very pious souls. That is the protection against nefarious beings. When you have no protection, they're everywhere.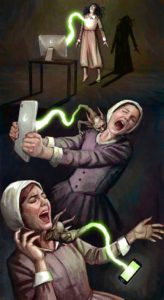 They enter through every television show that you watch. They enter through every radio that you watch because everything produces an energy. You turn on the radio and [Shaykh imitates songs]. All those bad words, I can't repeat those on video. Those words are manifesting these creatures. They're coming through the wire, through the speaker, and entering into that environment. They're travelling through that sound.
You turn on the scary movies, bad movies, horror movies – they're like a freeway coming in through your internet connection into your home. Now you have all these friends sitting there and they're looking at you, 'Hey.' And then they start to come after you. And they're all over you and at night, they come and attack you. That's somebody who has no energy understanding – no training, nothing that pushed them away. Their home and their life is a freeway to this dimension. Everything they listen and do are all these creatures coming through. Think of them in the millions coming into the home.
Then imagine of course then they're going to occupy the person. They're going to influence that person. They influence them to sin, influence them to do bad, influence them to harm themselves and others have bad character, all of that because of that environment. So, that's all energy based. You don't have to teach people in the West about jinn (unseen beings) only because that is something that may be foreign but you teach based on energy.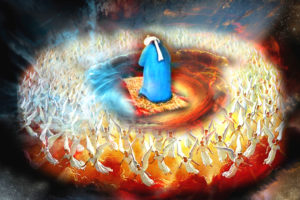 So, somebody come and teach you: now build your energy, call upon support, recite the madad in your house. Perfume and fragrance your home to have a beatific smell like a masjid, beautiful with fragrances. Play the Dalail ul Khairat (book of praising upon Prophet Muhammad ﷺ) because we said that things would be manifesting through sound. As soon as you play the Dalail ul Khairat in the home, the angels and mu'min (believer) jinn are coming to hear that salawat (praises upon Prophet Muhammad ﷺ). And with every time and every praise that it's praising, Allah (AJ) bringing very pious souls and beings to be there during the praising. So, then the room becomes a masjid. The environment becomes a masjid of all pious souls.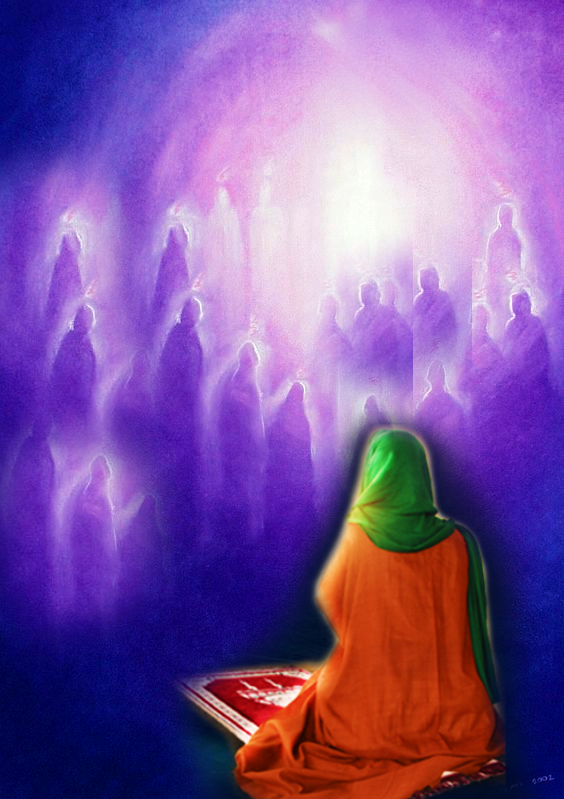 If you entered into the tariqah (spiritual path), that the shaykh is assigning from the mu'min beings to be accompanying you and living in your environment with you. As a result, you not only have yourself and your family but you're also now housing other mu'min (believing) beings living with you. And that's why then they teach you with energy, then make sure that you are living according to an Islamic lifestyle. That be good, have good character, make good fragrances for them because their families are in your home and in that environment. Pray, call the azaan (call to prayer). All of these actions make them happy. Play the salawats, play the Qur'an all the time. It makes them happy. When they're happy, your energy and the home energy is beatific. You put the taweezes because they have a reality that Allah (AJ) is sending upon the Earth those realities.
Then those are producing lights and realities so then the house – the house, the home and the soul of these people become fortified with so much energy and so much lights that when they turn the TV on for any type of negativity, the negativity looks and shoots back out. Because it's like coming into the wrong place. It's going to have a very difficult time in that environment and it runs. Any negative energy coming from the streets and other environments or coming from the mall as you walk into your home, again, it sees the light because you don't see the light. It sees the place of where you're living. If you're practicing what we just said, it sees that place is filled with light and they run before they enter into that.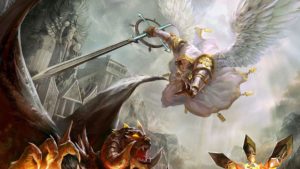 Some of the very stubborn ones may try to hide deep within insan (human being), but eventually if they're doing those practices in that house, those energies will produce and begin to burn these creatures out of that person. Anybody who's experienced an unwanted passenger began to scream, 'Rawr,' because it's going to scream. As it comes out, is being burned out and that is by the zikr (Divine remembrance), by the energy. If you got something onto your body that is clinging to you that shouldn't be, by the time you sleep, and you're from these students that do these practices, your soul comes out energized and begin to attack that creature that is trying to occupy. So many things are happening. But if you teach at the level of energy everything makes more sense. Keep your wudu (ablution), keep all of these understandings of wudu – that's all energy.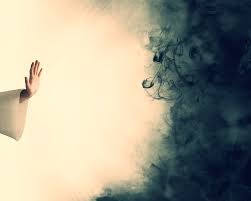 So, the more you build and take our way of building the energy, build your energy, build your practices, make your muraqabah – energy field becomes very powerful. You're less likely to be hijacked. If you have no energy field, you don't do nothing, then consider yourself a bus. That every homeless person is already on that bus with you – not homeless person, homeless jinn. They're just all over that person and making everything in their mind off and all their character off. InshaAllah.
QUESTION: Asalaam alaykum Sayyidi, I find it hard to breathe during meditation when doing the second part of the daily awrad. What should I do? Please help me, Ya Sayyidi.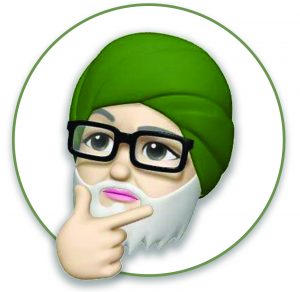 Shaykh Nurjan Mirahmadi: Hard to breathe? Yeah, then stop the meditation and finish the awrad (daily practices). So you can finish the awrad if you're doing too deep of an energy and you're not able to breathe through it, then split it. Just stop meditating, finish your awrad and then put some salawats and then you can try to meditate with your breathing through that type of energy. But main thing is to finish the awrad.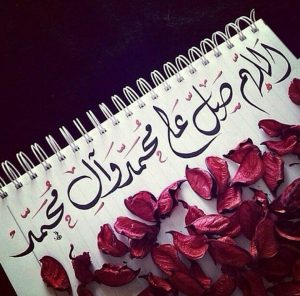 The doing of the awrad doesn't have to be done in meditation. The two are separate issues. You do your awrad, "Allah, Allah, Allah, Allah, Allah." Salawats, "Allahumma salli 'ala Sayyidina Muhammad wa 'ala aali Sayyidina Muhammad. Allahumma salli 'ala Sayyidina Muhammad wa 'ala aali Sayyidina Muhammad. Allahumma salli 'ala Sayyidina Muhammad wa 'ala aali Sayyidina Muhammad." You do the awrad and it's done.
اللَّهُمَّ صَلِّ عَلَى سَيِّدِنَا مُحَمَّدٍ، وَعَلَى آلِ سَيِّدِنَا مُحَمَّدٍ وَ سَلِّمْ. 
"Allahumma salli 'ala Sayyidina Muhammadin wa 'ala aali  Sayyidina Muhammadin wa Sallim." 
"O Allah! Send Peace and blessings upon our master Prophet Muhammad and upon the Family of our master Prophet Muhammad (pbuh)"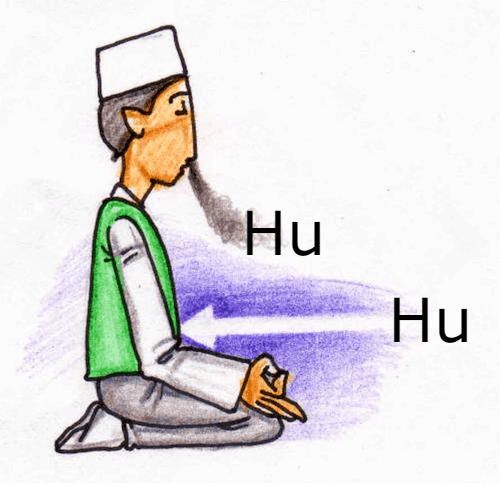 Meditation is you sit, put your salawats and then breathe. And ask to be in the presence of Prophet ﷺ, breathing and the zikr Hu. That the breath of Hu in, breath of Hu out. You can have a tasbih (prayer beads) later and then connecting your heart and making a slow salawat, "Allahumma salli 'ala Sayyidina Muhammad wa 'ala aali Sayyidina Muhammad," and then do khafi. Those are all the tafakkur and contemplation. But the awrad, do the awrad straight and finish it. Otherwise if your awrad is taking you four hours to do, of course you're not going to do it. The awrad is done in 20 minutes and it's finished. That way you're locked and that's your dial-up, that's your connection with tariqah.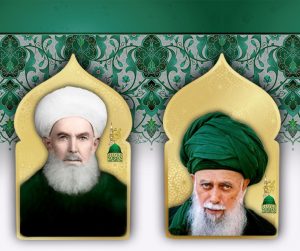 Visualize Shaykh Daghestani's (Q) face – get a beautiful picture, frame it with respect. These taweezes and pictures of the Shaykhs – frame them as a sign of respect. Every other nobody, you put a frame and then for the Shaykhs you just throw it up there with the pin is not nice. Put it with a beautiful frame and put it nicely on the wall as a reminder. Shaykh Daghestani (Q), Shaykh Nazim (Q) and then look at their faces and ask in your contemplation that, 'Ya Rabbi, I want to kono ma'as sadiqeen. Your words are eternal and has nothing to do with dunya (material world) that keep the company of pious servant. Ya Rabbi, let me to keep their company that their faiz (downpouring blessing) to reach to me.' InshaAllah.
﴾يَا أَيُّهَا الَّذِينَ آمَنُوا اتَّقُوا اللّهَ وَكُونُوا مَعَ الصَّادِقِينَ ﴿١١٩
9:119 – "Ya ayyuhal ladheena amanoo ittaqollaha wa kono ma'as sadiqeen." (Surat At-Tawba)
"O you who have believed, have consciousness of Allah and be with those who are truthful/ Pious /sincere (in words and deed)." (The Repentance, 9:119)
QUESTION: This is from a new person from Pakistan. Shaykh, please guide me on how we can have barakah in our time?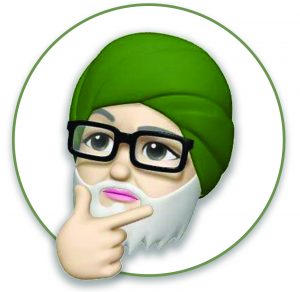 Shaykh Nurjan Mirahmadi: Viva Pakistan [Shaykh laughs]. Alhamdulillah, everything that they are teaching, shaykh, is to barakah (blessings), is for the barakah. Salawats, the zikrs, the Mawlid, all of these practices – the madad (support) that we just talked about – that has immense barakah. Because they describe that as soon as you want them, call their name. And as soon as you called their name, they're coming and their nazar (gaze) is upon you. They have immense blessings from Allah (AJ) and they're waiting for someone to call upon their name and they'll send you that blessings.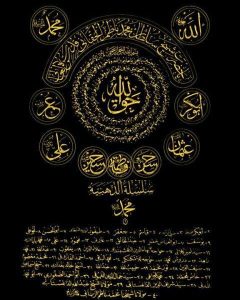 So, every time you read the shajarah and the silsila (spiritual lineage) of the Naqshbandiya Shaykhs, you calling upon them and, 'Send me from your faiz and send me from whatever good you have that Allah (AJ) has bestowed upon you.' You should be rained upon with immense barakah in your home. In the room of all the children, go from room to room reading your madad and everyday, read the madad in the home. Read the madad in your office, read the madad in your car everywhere and that it has an immense barakah.

Live a life of khidmat and service. When you're living a life just you make a lot of money, you just take care of yourself and you sleep for yourself, it doesn't have that joy in your heart. So, they come into our lives and teach, 'Live a life of khidmat!' What did you do for yourself – listen to zikr? It's a gift from Allah (AJ). But when did you do as a service to them? Because then you can say, 'I'm in service in the way of Sayyidina Muhammad ﷺ.' Because these are ashiqeen (lovers). They're promoting and there are not but a few fingers of them in the world that promote this immense love for Sayyidina Muhammad ﷺ. You can type, type something. You can write, write something if you can. If you can't do that, then click on something, share something. Do something to live a life of khidmat and to be of service. From what Allah (AJ) gave you of your rizq, your sustenance, your ability, your skills – put it for the way of Sayyidina Muhammad ﷺ to propagate that.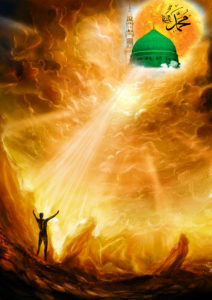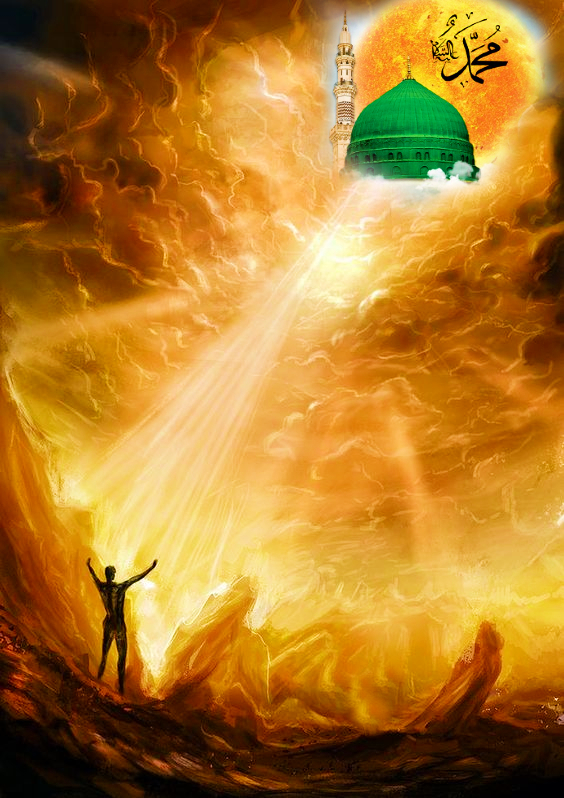 Then you'll feel so good, you work hard, you did everything and at night you sleep that, 'I did my best for that day, Ya Rabbi, grant me a good ajer (reward). Grant me to have tomorrow to even be better.' And then every day you're getting now the nazar (gaze) of Sayyidina Muhammad ﷺ onto your life. Because whatever you're doing is for Prophet ﷺ. So, no doubt then you have then nazar of Sayyidina Muhammad ﷺ. And that's our whole life is Ta'zim an Nabi ﷺ. How to spread the magnificent status and reality of Sayyidina Muhammad ﷺ throughout the Earth so that Allah (AJ) Most High will be pleased with us. He says, 'You got it because you found Me. I was a hidden treasure I wanted to be known.' Allah (AJ) is known through who? Is through Muhammadun Rasulallah ﷺ. So, we actually found Allah's (AJ) reality by Ta'zim an Nabi ﷺ. So it has immense blessings, immense blessings, inshaAllah.
كُنْت كَنْزاً مخفيا فَأَحْبَبْت أَنْ أُعْرَفَ؛ فَخَلَقْت خَلْقاً فَعَرَّفْتهمْ بِي فَعَرَفُونِي
"Kuntu kanzan makhfiyya, fa ahbabtu an a'rafa, fa khalaqtu khalqan, fa 'arraftahum bi fa 'arafonee." Hadith Qudsi
Allah (AJ) said, "I was a hidden Treasure then I desired to be known, so I created a creation to which I made Myself known; then they knew Me."
QUESTION: As salaam alaykum Sayyidi, how can we introduce the Naqshbandi teachings to the family and in-laws?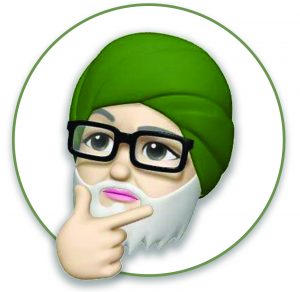 Shaykh Nurjan Mirahmadi: InshaAllah, with a grain of salt. First make sure that you're strong onto it because they're probably going to attack you. So soon as you learn something, make sure your connection is strong, your understanding is strong with the shaykhs. You're firm on your feet because you can't give what we don't have. So we tried to gain it first.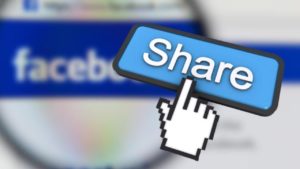 Gain the connection, the understanding, the love for the shaykh so that when you were firm. First they begin to observe the character. When they see your character's right, you're upright, you're controlling anger, you control all of these characteristics, then you can slowly start to that, 'You know, I'm watching this Shaykh on YouTube and share the channel. Here's the website. Here's the articles that they have.' And you basically share the knowledge or on Facebook, share the knowledge and share the links to your friends. You don't have to post your own haqqaiq (realities). Just share theirs because once people copy and paste things and spread it and they don't really truly understand it and becomes something different.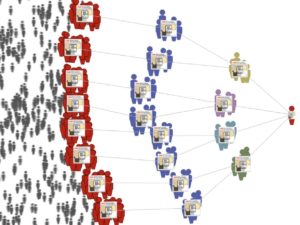 But take the articles that are already being posted and share them. And that's a big khidmat (service) because is that imagine if they're sharing to 10 people and 10 people sharing to 10 people already went to 100 people in one shot. And that has an immense amount of reality, that if everybody shared it to 10 people how fast that article would go out. But if you want to just copy and paste your own 2-3 words that really don't make any sense and put that out as if you have an article now, you're deluding the whole ability. If you take the actual article of the shaykh and spread that then yeah, that has an immense blessing, immense blessing.
QUESTION: As salaam alaykum Sayyidi, how can we make our salah more effective? I'm from Ghana.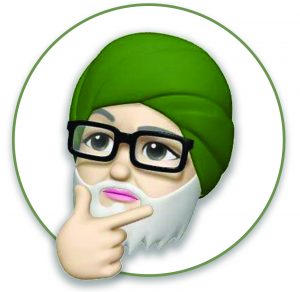 Shaykh Nurjan Mirahmadi: Hey, as salaam alaykum Ghana, how are you? InshaAllah, that's again all the teaching. Everything is based on energy. How can we pray if we have no energy? Salah (prayer) is all based on your energy. It's not based on your mind. It's based on the ability and the energy you have. That as soon as you say, "Allahu Akbar," do you feel yourself moving into the Divinely Presence?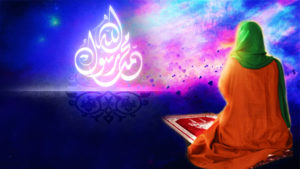 If you're not feeling anything and your salah is just, 'I'm in my mind making salah,' that's not a real salah. That's just the imitated salah. That's why in your 'attahiyat (sitting on knees during prayer) Allah (AJ), asked you to say, "As salamu alaika ayyuhan Nabi."
التَّحِيَّاتُ لِلَّهِ وَالصَّلَوَاتُ وَالطَّيِّبَاتُ، السَّلاَمُ عَلَيْكَ أَيُّهَا النَّبِيُّ وَرَحْمَةُ اللَّهِ وَبَرَكَاتُهُ، السَّلاَمُ عَلَيْنَا وَعَلَى عِبَادِ اللَّهِ الصَّالِحِينَ، أَشْهَدُ أَنْ لاَ إِلَهَ إِلاَّ اللَّهُ وَأَشْهَدُ أَنَّ مُحَمَّدًا عَبْدُهُ وَرَسُولُهُ
"At-tahiyyatu Lillahi wa-salawatu wa't-tayyibat, as-salamu 'alayka ayyuha'n-Nabiyyu wa rahmat-Allahi wa barakatuhu. As-salamu 'alayna wa 'alaa 'ibad-Illah is-saliheen. Ashhadu alla ilaha illallah wa ashhadu anna muhammadan 'abduhu wa rasuluhu"
"All the best compliments and the prayers and the good things are for Allah. Peace and Allah's Mercy and Blessings be on you, O Prophet! Peace be on us and on the pious slaves of Allah, I testify that none has the right to be worshipped but Allah, and I also testify that Muhammad is Allah's slave and His Apostle."
Did you see Prophet ﷺ? "As salam alayka ayyuhan Nabi," that in present tense I'm giving salaams (last part of prayer) to Prophet ﷺ? No. If you didn't see, then your salah didn't work. So it's just imitated salah (prayer). So, until you build your energy and that's why they talk with energy is how are you going to say, 'Build your salah, build your salah.'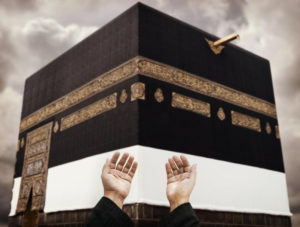 But build your qudra (power) and your energy. That do your meditation, do your practices, make the connection. Make the connection until you feel an overwhelming flow of energy that when you say, "Allahu Akbar," and you meditated and practiced, all the time your meditation so then you visualize yourself at Ka'bah and it's right there in front of you. You're actually on hajj (pilgrimage) in the presence of the Ka'bah. You think you're seeing it by your imagination? No, your imagination is under Allah's (AJ) Authority. You can only see Disneyland. That came in your basic package. Even in Ghana, they have a package where you can only see Mickey Mouse and Disneyland.
But to see the Ka'bah and nice and crisp and clear. See yourself in Madina praying, that you want to pray behind Prophet ﷺ in Madinatul Munawwara. When your energy and your practices for tafakkur and ask the shaykhs to be present with you, 'Dress me from your presence. Dress me from your light. That I want to be in the presence of Sayyidina Muhammad ﷺ Allahu Akbar.' As soon as they enter in, they practiced all their life. They become ahlul basirah (the people whose hearts are opened). Where they direct their heart, they see. Now if they're seeing it, that prayer is 100 times more powerful than the one that was just thinking it.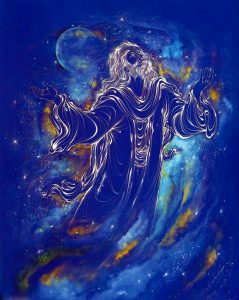 They begin to reach a state of real salah (prayer) in which they're praying with their soul into the oceans of light. And when they pray with their soul in the ocean of light, they feel the energy of lights. As soon as they give their…when you say, "Allahu Akbar," is that Allah (AJ) is Supreme and the reason you say "Allahu Akbar" is that you're asking Allah (AJ) to open the reality of your ears because your soul leaves through the ears. It hears the sound and travels from the ear. As soon as you say, "Allahu Akbar," you opened a veil from the ear and the soul went into the Divinely Presence faster than the speed of thought. Faster than the speed of thought, the soul is in that ocean.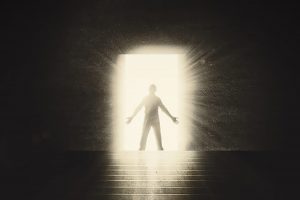 If it can visualize itself in Mecca, if it can visualize itself in Madina – later on, Allah (AJ) will open into horizons in the world of light in which it sees itself in the world of light, praying in that ocean of light. That becomes based all on tafakkur and contemplation, meditation, making the noble connection. Without the energy, we're doing nothing. Everything is just imitated.
QUESTION: Sayyidi, why do I feel that when I'm moving forward by one step in this path, I'm pushed back by two steps?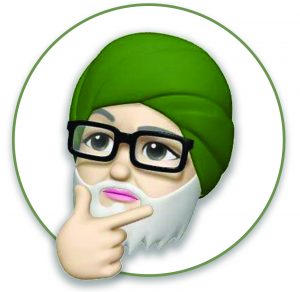 Shaykh Nurjan Mirahmadi: Because every step we move forward, there's two more shaitans (satans) coming. Someone asked, 'Oh Shaykh, I started making zikr and have all these horrible desires are coming.' And again, the understanding is that when it's a football game, soccer; when you're on satan's team, everything is OK. You're OK with…he's good with you. You're good with him. You got no problems.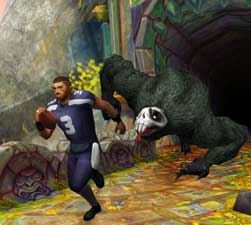 As soon as you decided, 'No, I want to be on Rahman's team,' all of their line-backers, all of their people just looked at you like, 'How did you leave our team? All of these years, you were with us.' Say, 'Sorry, I had an awakening. It's Allah's (AJ) Grant, I was on the wrong team.' Now you come over to Al–Rahman's team. Did you think that it was just going to be easy? No, shaitan is now very angry so, 'Now send the big line-backers to hit that one and take him out of the game. He shouldn't have left my team to go on Allah's (AJ) team.'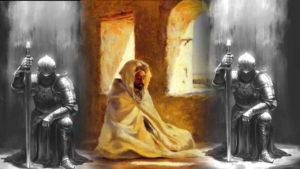 And if you practice what they're teaching you to practice, do your practices, do your energy, it's as if you're padding yourself and Allah's (AJ) providing you now line-backers in the game. Because they know that you're weak and now these guys are coming after you. So soon as you do your madad, do your practices, do your awrads, it's as if Allah (AJ) is assigning two big ones that, 'Go and guard this one who's coming in new.'
And that's why this whole system of tafakkur (contemplation) and building the energy, building the practices so that they can buffer all of these attacks that they know shaitan (satan) is going to now be coming after you. Of course, you're going to do the zikr and now your family goes upside down. Everybody start to scream, every type of emotion is happening, every type of hawa and desires coming.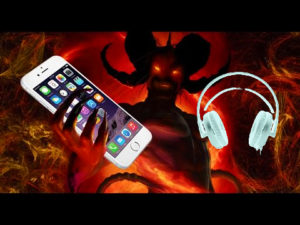 Why shaitan want you to sit in the masjid and do your zikr? Or no, he put every type of nasty thought, 'Click here. Click there. Look at this. Look at that.'  Right? To stop your process of building yourself and come back into his entertainment world, 'Come back onto my team.' We pray that Allah (AJ), "A'udhu Billahi Minash Shaitanir Rajeem Bismillahir Rahmanir Raheem." That Allah's (AJ) Ni'mat (blessing) and Rahmah (mercy).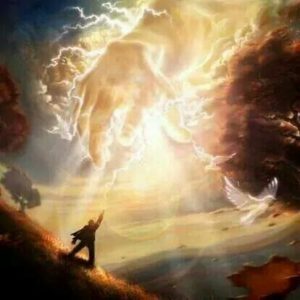 If we knew how much shaitan was really after us and how much Allah's (AJ) rahmah and mercy for us. And how much He sends support, how much He rigs the game in our favour. Again, we fall is one time. As soon as we do good, it's 10 goods. So everything is geared for our success. Allah's (AJ) infinite rahmah and mercy be upon us and all we have to do is do the system that they are teaching and keep that love. And all of a sudden, you feel this madad and support and you begin to bulldoze through these difficulties, inshaAllah.
Subhana rabbika rabbal 'izzati 'amma yasifoon, wa salaamun 'alal mursaleen, walhamdulillahi rabbil 'aalameen. Bi hurmati Muhammad al-Mustafa wa bi siri Surat al-Fatiha.
Special thanks to our transcribers for their help with transcribing this suhbah.
Original Date of Suhbah: August 8, 2020
Related Articles: 
Please Donate and support us to spread these heavenly knowledges.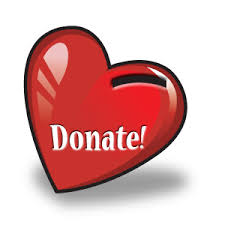 Copyright © 2020 Naqshbandi Islamic Center of Vancouver, All Rights Reserved.