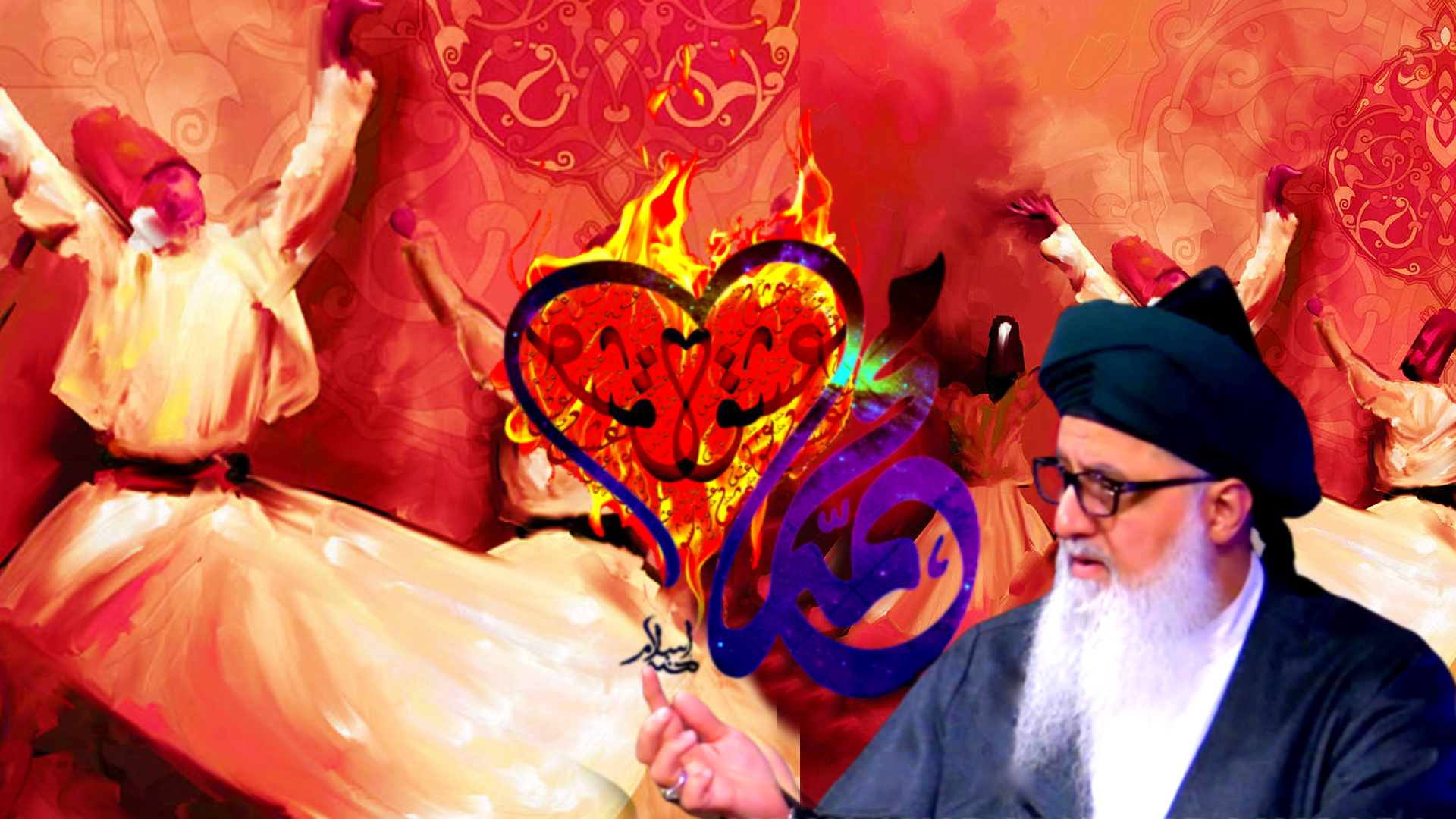 Faith is Like the Candle Flickering in the Wind – Meditation Q&A
From the Realities of Mawlana (Q) as taught by Shaykh Nurjan Mirahmadi.
A'udhu Billahi Minash Shaitanir Rajeem
Bismillahir Rahmanir Raheem
I seek refuge in Allah from Satan, the rejected one
In the Name of Allah, the Most Beneficent, the Most Merciful
Question: Sayyidi, can you explain more about Durood Sharif and salawats ?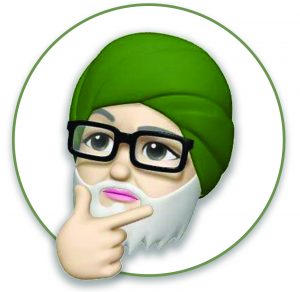 Shaykh Nurjan Mirahmadi: Durood sharif (praising on Prophet Muhammad ﷺ), that was the whole tariqah (spiritual path). That would be whole hours and hours of talking but the immensity of durood e sharif and its blessings is something that can't be even understood. What type of power, what type of reality, what type of blessings are dressing and blessing the servant.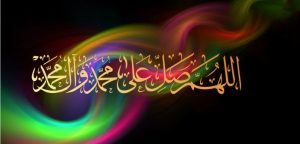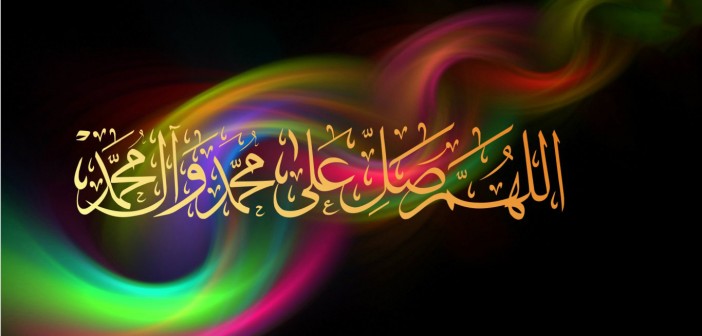 The way is to the heart of Sayyidina Muhammad ﷺ and the magnificent power of durood sharif to be dressed by the nazar (gaze) of Sayyidina Muhammad ﷺ. But most important for this month's tajalli (manifestation) is to understand istighfar (seek forgiveness) and to shut off and to dress ourselves to flow upon that track of reality into the heart of Sayyidina Muhammad ﷺ. The durood sharif – we have the whole website is on the power of salawats (praisings) and reaching towards the Muhammadan reality, inshaAllah.
Question: Sayyidi, how to make our muraqabah connection stronger?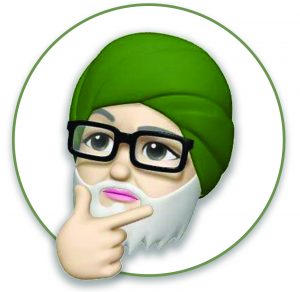 Shaykh Nurjan Mirahmadi: Practicing everyday, inshaAllah. Just like we talked last week is to practice on a daily basis, how to make the connection. That, how to visualize yourself. The awrad (daily practices) is the awrad. To sit at the end of your salah (prayer), put salawats and Qur'an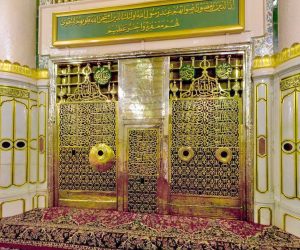 on, visualize yourself at Madinatul Munawwara, visualize yourself with awliyaullah (saints) and saying 'I'm nothing, I'm nothing. Ya Rabbi, I'm nothing. That just let me to just breathe in this ocean of power.' And see yourself as nothing in the presence of Rauza e Sharif (holy burial chamber) in the presence of Madinatul Munawwara, in the presence of these awliyaullah that, 'I'm nothing. I learn how to breathe. I learn how to feel the energy.' But again, everything that we're teaching it's built upon a system.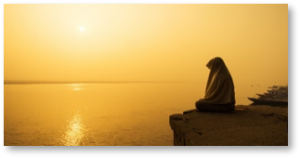 So, people who tune in and say 'Well, how do we do meditation?' Yeah, that's a whole system. That's why email us because then Yahya will send like a reply form. That once all of this is based on understanding your wudu (ablution), understanding energy, the importance of sanctifying your energy, purifying your energy, making sure your energy is strong, and then you sit for your tafakkur and contemplation on a daily basis on just breathing and feeling the presence of these awliyaullah. That 'I want to be with you. I want to be dressed by your lights of what Allah (AJ) has given to you. Dress me.' Don't expect to see them, and just feel them.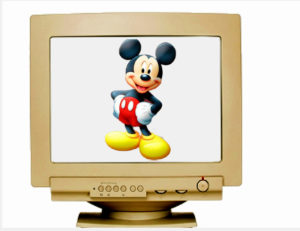 Everybody was given a basic package. And we described many years ago in training, 'You are like a computer that came with a basic software.' So, right now close your eyes – wherever you are and whoever is hearing this at whatever time you are hearing it – just close your eyes. Gently hold your thumb, relax your heart and I want you to visualize Mickey Mouse. I don't know if in Pakistan you have Mickey Mouse. He's that mouse, look like a rat, has two big ears and a smile. It's so easy to see Mickey Mouse and he's right there. Why? It's in your basic package, came in your basic software.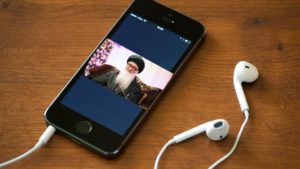 Now through your practices and training your software has to be upgraded. Right? You don't just get a basic phone and now you're going to download 264MB apps. Your phone is going to crash. So the whole process of learning and slowly, slowly trying to build your energy. Listen to the zikr (remembrance), listen to the teachings. There are 1,000 videos and somebody says 'Oh, I need a wazifa to do.' No, no, you should actually be sitting down and watching a video. Put headphones on wherever you are. Watch a video so that you become very familiar with the Shaykh, very familiar with those teachings, very familiar with that understanding so that you are entering into his ocean of reality. You hear him, you sense him, you understand how he talks, the reality that he is talking about. It's like something that you are eating from. It's not something you occasionally get involved in. It's you immerse yourself in anything that you want to learn.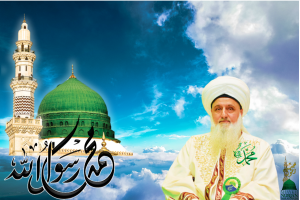 As a result, when you're meditating, your package will begin to slowly upgrade, upgraded so that 'Ya Rabbi, let me to be with them and then with my heart, I know that they are in front of me. And Ya Rabbi, I see a picture of Madinatul Munawwara and Rauza Sharif, that let me keep that image in my mind's eye.' And as your software is being upgraded and the energy being sent to you is becoming more and more. And every zikr you make, your madad (support), you keep yourself in wudu, you come to the zikr. If you need, put headphones so that you can isolate from every other external sound so that you bring yourself to be wholly present with the shaykh. See yourself right on the carpet with them. That, 'I'm present with them and that bring me into that presence.' Shaykh will lift you and bring you in an instant into that presence. Then you're closing the eyes and visualizing I'm with them, "Wa kono ma'as sadiqeen." Allah's (AJ) command: 'Have a consciousness and keep the company of these sadiqs.' Not in physicality, Allah (AJ) doesn't care about your body. But in your spirituality that you are always with them.
﴾يَا أَيُّهَا الَّذِينَ آمَنُوا اتَّقُوا اللّهَ وَكُونُوا مَعَ الصَّادِقِينَ ﴿١١٩
9:119 – "Ya ayyuhal ladheena amanoo ittaqollaha wa kono ma'as sadiqeen." (Surat At-Tawbah)
"O you who have believed, have consciousness of Allah and be with those who are truthful/ Pious /sincere (in words and deed)."  (The Repentance, 9:119)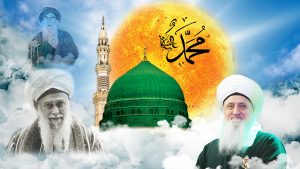 'Ya Rabbi, let me always to be with them. I'm with You, I don't see You, I don't deserve to see You. I'm not yet clean.' And your vision with your faith is that 'I'm with them. I'm with them, I'm with them, I'm with them' until Allah (AJ) begin to grant sincerity, your software is upgraded and you begin to feel and see that you are in Madina and Mecca. And that you feel in your heart, in your heart's eye, not your physical eye. The eye of your faith, that, 'I see Mawlana Shaykh (Q). I see Madinatul Munawwara. I see Rauza e Sharif and I'm breathing in that presence. I'm asking to be dressed from the presence. I'm nothing, I'm nothing,' and just breathe. And say, 'Ya Rabbi, I just came to get the faiz (downpouring blessings) and the energy of that association and that reality,' and that's tafakkur (contemplation). Keep doing every day, every day until the beatific fragrance of that reality opens.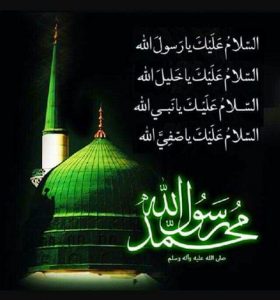 The beatific energy of that presence begins to opens in which I'm sitting there and I begin to play the salawats and say, 'Ya Rabbi, I wish I could recite these salawats at Rauza e Sharif in the presence of Sayyidina Muhammad ﷺ. Let these beatific recitation be my praising upon that reality.' And visualize when these salawats are playing these all malaika (angels) that are coming and moving around that Rauza e Sharif (holy burial chamber). And that these malaika are coming and dressing upon that reality and Prophet ﷺ is sending his divinely faiz upon the soul. And every time this meditation you keep doing, you keep doing consistently until it catches. So, it means they keep practicing, keep practicing.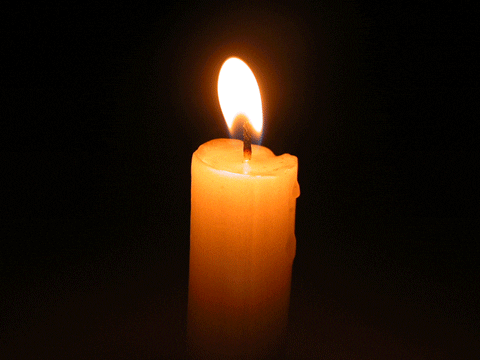 Every student has a little candle in their heart. Every insan (human being) was given a little light like a candle. Your life's responsibility was to manage that light. Defend and protect that light. Don't think that faith is, 'You can do anything you want. Attack the shaykh however you want, speak however you want, yell and scream however you want. Do any type of thing that you want.' You're blowing out your candle! Faith is very fragile. And Sayyidina Muhammad ﷺ described, 'It's like a shirt, it will be worn out. Ask Allah (AJ) in every prayer to renew your faith,' so that this candle becomes lit.
عَنْ عَبْدِ اللَّهِ بْنِ عَمْرِو بْنِ الْعَاصِ قَالَ قَالَ رَسُولُ اللَّهِ صَلَّى اللَّهُ عَلَيْهِ وَآلِهِ وَسَلَّمَ إِنَّ الْإِيمَانَ لَيَخْلَقُ فِي جَوْفِ أَحَدِكُمْ كَمَا يَخْلَقُ الثَّوْبُ الْخَلِقُ فَاسْأَلُوا اللَّهَ أَنْ يُجَدِّدَ الْإِيمَانَ فِي قُلُوبِكُمْ
5 المستدرك على الصحيحين
1590 المحدث الألباني خلاصة حكم المحدث صحيح في صحيح الجامع
Abdullah ibn Amr reported: The Messenger of Allah, peace and blessings be upon him, said, "Verily, the faith of one of you will wear out within him, just as a shirt becomes worn out, so ask Allah to renew faith in your hearts."
Source: al-Mustadrak 5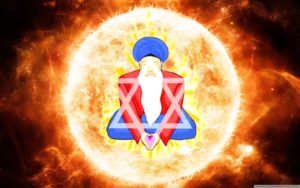 The candle, when you practice the meditation, 'Let this light to grow, ya Rabbi. When I'm receiving their faiz, their faiz is building this light, building this light, building this light' until the point you will become 'lit.' When you are lit, it means an energy hits you and you went from a candle into the beginning formation of a star. And the first level of sainthood and the formation of sainthood is a najm (star), in which you are becoming a sun. You are been granted a Divine Light that is eternal. Your heart is now lit. You're heating up all the time. Your hands are hot. The back of your neck heats up. If they take your temperature, all your clothes are wet from the heat that you are producing. That servant is lit. That servant is on the process of sainthood to achieve these lights and these realities.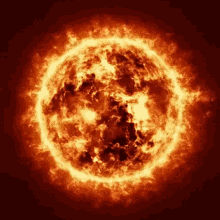 That which is lit is eternally lit. Then through all their training, they're going to develop that light to become stronger and stronger, stronger and stronger until it begins to make salawats (praisings) and become super powerful. As a result, that sun – it feeds off of difficulties. It takes the waste in the galaxy, brings it into its atmosphere and gravitational pull. And as a result, it uses that garbage as a fuel. And what happens when the sun is burning a fuel, it produces a diya (divinely fire). It produces immense lights that are coming out. And Sayyidina Muhammad ﷺ described, 'My Sahabi, they are like stars, najm, on a dark night.'
أَصْحَابِيْ كَالنُّجُـــومْ بِأَيْهِمْ اَقْتَدَيْتِمْ اَهْتَدَيْتِمْ
Ashabi kan Nujoom, bi ayyihim aqta daytum ahta daytum."
"My companions are like stars. Follow any one of them and you will be guided." Prophet Muhammad (pbuh)
If anyone should understand the reality of a star formation, that until you achieve that, your faith is very frail. Don't live life trying to blow it out. And these awliyaullah (saints) come into our life to teach us how to nourish it, protect it, and begin to try to spark it. So that to take it from a temporary to an eternal reality.  Mawlana Shaykh (Q) would describe that 'The word daim is so beautiful.' Daim, that which is eternally because they are lit. That you achieved your eternal light and eternal reality, inshaAllah.
Question: Sayyidi, how can we start understanding our seven names? How can we know about them? And will that be known during meditation?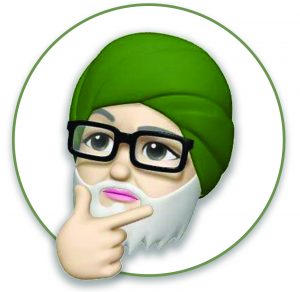 Shaykh Nurjan Mirahmadi: Understanding the seven names – it's more important, 'Who knows himself will know his Lord.'
 مَنْ عَرَفَ نَفْسَهْ فَقَدْ عَرَفَ رَبَّهُ
"Man 'arafa nafsahu faqad 'arafa Rabbahu." 
"Who knows himself, knows his Lord." Prophet Muhammad (pbuh)
That this process of knowing oneself is the journey. So when I look to myself, and the depth of that holy hadith (traditions of Prophet ﷺ), 'Who knows his nafs (ego), will know his Rab,' of what Sayyidina Muhammad ﷺ was describing is that you don't have to die to find your Lord. You don't have to physically die to find your Lord and that which governs the entire universe. Your journey starts by looking inward, and not outward. And the most difficult journey is the journey inward.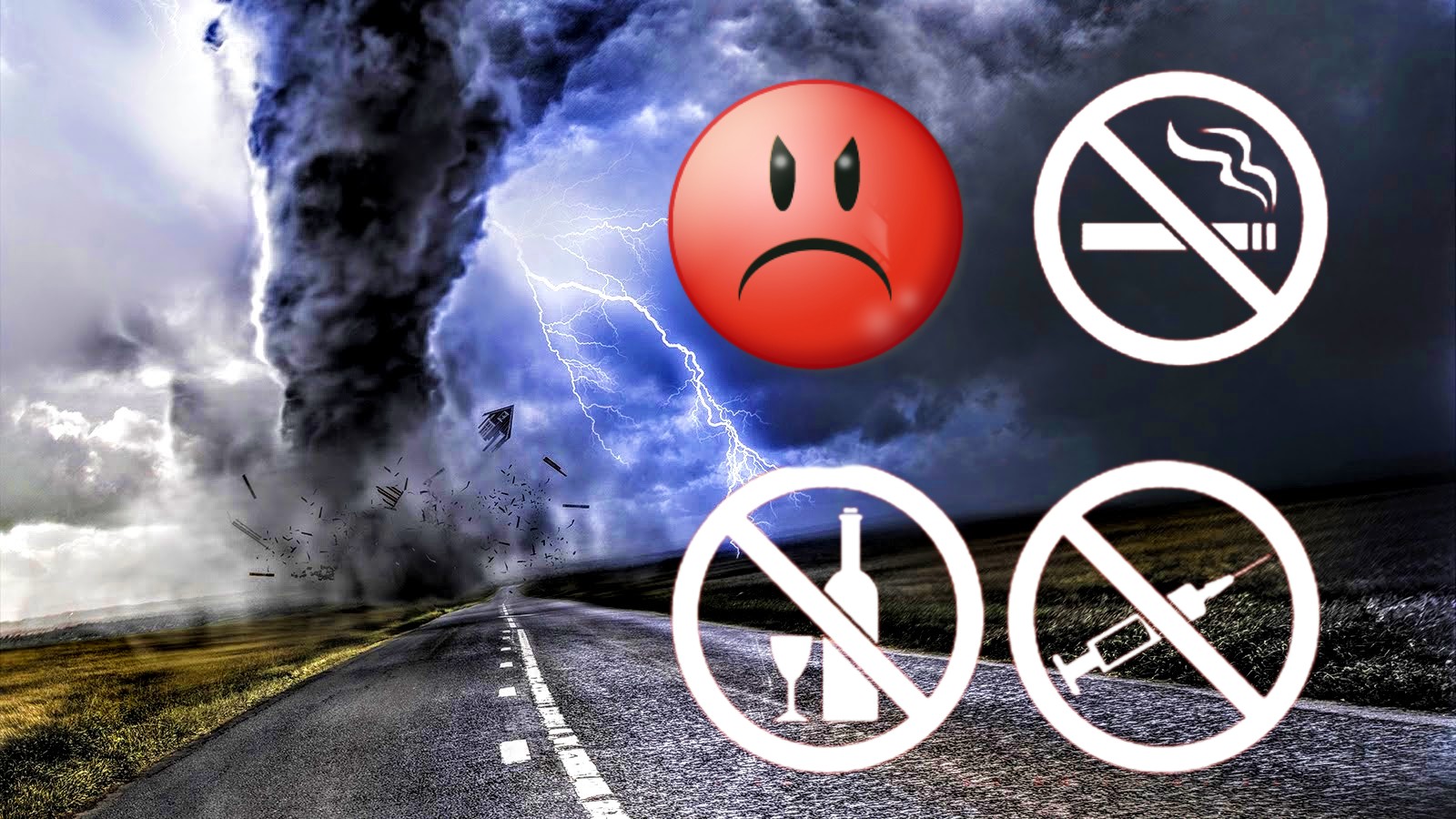 So, we just described now in the meditation and we just described it in the light that, that was it. Do you understand how to build your light? Do you understand how to nourish your light? Do you understand that what are the lords that are governing you now that are trying to destroy that light? Right? Drinking, smoking, anger; those whom are governed by anger, it's disbelief. Every time they let anger and rage overtake them, it's like a tornado on that light trying to extinguish it. Because in one instant you can harm somebody, harm yourself and do something that takes complete light and faith away. It's a candle will be blown. And that person perishes not in an eternal state.
So, first was to know all the lords that govern me and my character. That I go through all of those and reach towards sincerity and mukhlis (sincere) in which I've been granted from Allah (AJ) to be a sincere servant. And in my sincerity, Allah (AJ) begin to open to myself who I am. And what the name of this name [Shaykh points to the body] of my dunya (material world) name. What it means? What its reality? And I have seven names in seven paradises. And what are those names? And what is the support of that name upon myself? And how that name is to support me on my journey in dunya and in my journey into the realities of the heavens? So very deep. That is a very deep reality. We have to conquer all the badness and the trash.
Question : Sayyidi, since our difficulties in life are preordained, what is the best adab to benefit from these difficult challenges and hardships in our life?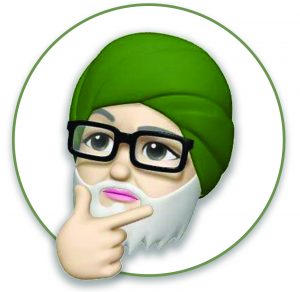 Shaykh Nurjan Mirahmadi: The best adab (manner) to deal with difficulties is telling ourselves that it's already been written. And that, 'Ya Rabbi, did I make the right choices and did I have the correct character?' And that because the person, if he's from or she's from ahle tafakkur, they're contemplating everything. Everytime a test comes, they contemplate. 'Was this a result of bad character or was this a result of Allah (AJ) wanting to raise a darajah (spiritual rank)?' You know, you make a turn and you enter into a wrong neighbourhood, you're going to have a lot of difficulty. So, am I making the wrong choice and that difficulty coming?'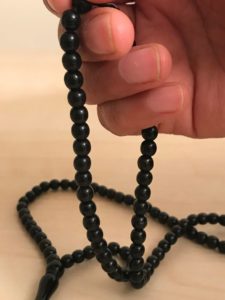 Then I still have to increase my salawats, increase my practices, control my anger, my bad characteristics, make and improve my muraqabah (meditation) so that my communication is coming correct. If I'm doing everything that I perceive to be good because everyone takes an account of themselves. That's why every night is a muhasabah (accounting). If a difficulty came and, 'Oh yeah, Shaykh, everything is good,' but you don't say about how you just fought last week, horrific fight. You yell and scream and all sorts of things. Of course, then difficulty came your way. And we say, 'No, in my true and sincere understanding of myself, I pray that Allah (AJ) be happy with me. I tried my best. I did my zikrs. My occasional up and down, inshaAllah, no problem. But this just then is just a test Allah (AJ) is sending for me to have sabr (patience). And in my sabr training was that I expected nothing and I was happy with everything.'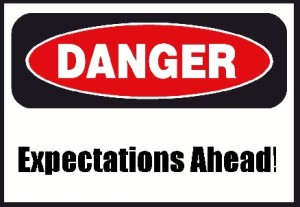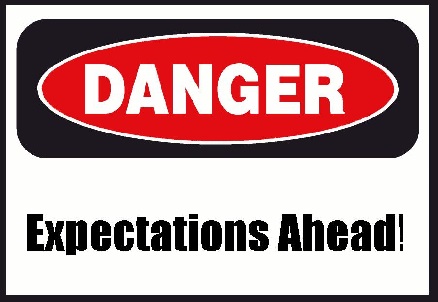 As soon as you expect people to call you a specific time, people to do for you a specific chore, a specific gift, a specific anything, that specificity is what shaitan (satan) is going to play. You expect 'That I was going to do this and I thought something would open from Allah (AJ). I'm going to do this and something is going to open from this person.' Take all, all of what we expect out of life. If we can destroy those expectations, we would be so happy with whatever comes. 'I don't expect a gift. I don't expect anything. Oh, mashAllah look something happened.' But as soon as you expect, we said before – the kids would expect a gift and you would come with like, a book, they're going to beat you up. 'What's this? Baba, what happened? It wasn't supposed to be like that.'
And Allah (AJ) is saying, 'Do you see that character? How can I give you anything when you're expecting? Maybe something completely ridiculous to what I want to give you. And had I have given it to you, it would have caused you great harm.' Because don't ask that which will harm you.
﴾يَا أَيُّهَا الَّذِينَ آمَنُوا لَا تَسْأَلُوا عَنْ أَشْيَاءَ إِن تُبْدَ لَكُمْ تَسُؤْكُمْ … ﴿١٠١
5:101 – "Yaaa aiyuhal lazeena aamanoo laa tas'aloo 'an ashyaaa'a in tubda lakum tasu'kum…" (Surat Al-Maidah)
"O you who have believed, do not ask about things which, if they are shown to you, will distress you. …" (The Table Spread, 5:101)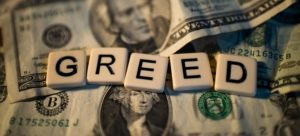 And most people asking excessively too much that which would harm them, especially money. Most people – if they're granted money, would definitely harm them. They would find themselves not doing any zikr (remembrance), any practices, and everything forbidden. So, then it means our life is about understanding not asking for anything, being happy with everything, living a life of sabr (patience) and Allah (AJ) knows best. And if we did do bad things and things Allah (AJ) not pleased with – harming other people, yelling and screaming, fighting, shouting – all of these, they have consequences.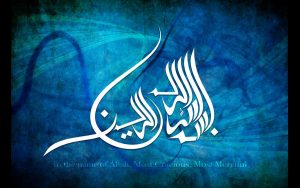 And that's why then istighfar (seek forgiveness). And that's why people who make istighfar, they make excessive amounts of istighfar. It's different than making salawats (praisings). Istighfar is that you are asking Allah's (AJ) forgiveness. If a hammer is headed towards somebody, you have to make istighfar. It's a different tajalli, different reality. Because every time you make istighfar, you are asking, 'Ya Rabbi, Astaghfirullahul 'Azim (I ask for forgiveness, O Magnificent). Azimat al azim, by your sifat al‑'Azim, I'm begging your forgiveness.' And the reply from Allah (AJ) inshaAllah, "Bismillahir Rahmanir Raheem." That He dressed the servant with the secret of Bismillahir Rahmanir Raheem. That's a different dress upon the soul.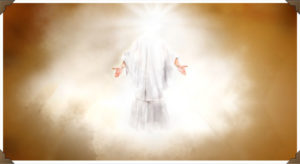 And when you're making istighfar for yourselves, then make istighfar for our children because they are not making istighfar. And you don't know what they do behind the closed doors or what they say with friends and what they do. So, we make istighfar for them especially if they are growing older. You don't even see your kids and what they're doing. So, you make istighfar for them and how awliya were trained is that they make so much istighfar that it's even for their community, 'Ya Rabbi, forgive them for they know not what they do.' Sayyidina Isa (as) kept asking. Allah (AJ) said 'I'm going to punish them. They make sharik (partner) and they called you Allah (AJ). Did you say that to them?' How angry Allah (AJ) was. 'Did you tell them to say that?'
 وَإِذْ قَالَ اللَّـهُ يَا عِيسَى ابْنَ مَرْيَمَ أَأَنتَ قُلْتَ لِلنَّاسِ اتَّخِذُونِي وَأُمِّيَ إِلَـٰهَيْنِ مِن دُونِ اللَّـهِ ۖ قَالَ سُبْحَانَكَ مَا يَكُونُ لِي أَنْ أَقُولَ مَا لَيْسَ لِي بِحَقٍّ ۚ إِن كُنتُ قُلْتُهُ فَقَدْ عَلِمْتَهُ ۚ تَعْلَمُ مَا فِي نَفْسِي وَلَا أَعْلَمُ مَا فِي نَفْسِكَ ۚ إِنَّكَ أَنتَ عَلَّامُ الْغُيُوبِ ﴿١١٦﴾
5:116 – "Wa iz qaalal laahu yaa 'Eesa ibna Maryama a-anta qulta linnaasit takhizoonee wa ummiya ilaahayni min doonillaahi; Qaala Subhaanaka  maa yakkoonu lee an aqoola maa laisa lee bihaqq; in kuntu qultuhu faqad 'alimtah; ta'lamu maa fee nafsee wa laa a'alamu maa fee nafsik; innaka Anta 'Allaamul Ghuyoob" (Surat Al-Maidah) 
 
"And [beware the Day] when Allah will say, 'O Jesus, Son of Mary, did you say to the people, 'Take me and my mother as deities besides Allah?" He will say, 'Glory to You! Never could I say what I had no right (to say). If I had said it, You would have known it. You know what is within my myself, and I do not know what is in Yours. Indeed, it is You who is Knower of what's hidden.'" (The Table Spread, 5:116)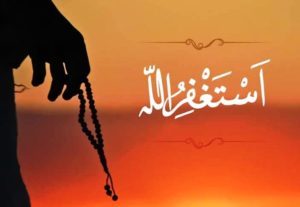 'Ya Rabbi, astaghfirullah, you know when I was amongst them – what I was saying. And now that I'm not with them, ya Rabbi, forgive them. They are Your creation. You want to destroy them, destroy. But they are Your creation, Ya Rabbi, tawbah (I seek repentance).' So even Sayyidina Isa (as) was making istighfar for his nation.
﴾إِن تُعَذِّبْهُمْ فَإِنَّهُمْ عِبَادُكَ ۖ وَإِن تَغْفِرْ لَهُمْ فَإِنَّكَ أَنتَ الْعَزِيزُ الْحَكِيمُ ﴿١١٨
5:118 – "In tu'azzibhum fa innahum 'ibaaduka, wa in taghfir lahum fa innaka Antal 'Azzizul Hakeem" (Surat Al-Maidah) 
 
"If You should punish them – indeed they are Your servants; but if You forgive them – indeed it is You who is the Exalted in Might, the Wise." (The Table Spread, 5:118) 
Prophet ﷺ making istighfar for their nation. And then this Muhammadan haqqaiq (reality) is teaching us, 'Make istighfar. Ask people's forgiveness. You have to ask for forgiveness for Allah (AJ) to grant that forgiveness.' And those whom are heedless – the biggest trick from shaitan is to inspire you not to make tawbah. 'Oh you're so good, you're so great. Why you have to make tawbah?' Because he put a lock on it because that has its own tajalli (manifestation) and its own reality. When you ask for forgiveness, Allah (AJ) says: 'Ask me and I forgive you.' And for all our loved ones and all our community, and that's the cleaning, cleaning, cleaning.
﴾وَقَالَ رَبُّكُمُ ادْعُونِي أَسْتَجِبْ لَكُمْ ۚ إِنَّ الَّذِينَ يَسْتَكْبِرُونَ عَنْ عِبَادَتِي سَيَدْخُلُونَ جَهَنَّمَ دَاخِرِينَ ﴿٦٠
40:60 – "Wa qala rabbukumu odAAoonee astajiblakum inna allatheena yastakbiroona AAan AAibadateesayadkhuloona jahannama dakhireen." (Surat Al-Ghafir)
"And your Lord says, Call upon Me; I will respond to you…" (The Forgiver, 40:60)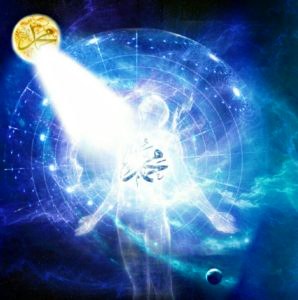 So, you don't put on your beatific dress when you're najis (unclean). Right? So you say, 'I have a beautiful suit.' You have junub and najis and say that, 'I'm going to go put that suit on.' No, so what do you do first? You shower, you clean. The shower was the istighfar, washing, washing, washing. Then you beautify yourself with salawatun Nabi ﷺ.  That, I feel ashamed to even ask Prophet ﷺ, I haven't made my istighfar yet. How am I going to bring the ruhaniyat (spirituality) of Prophet ﷺ when these sins are upon me, the sins of my children and loved ones are upon me, the sins of my community upon me?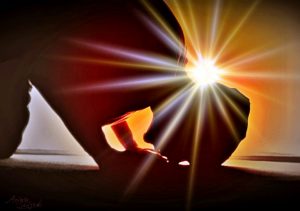 I'm going to go with this dirtiness into the presence of Sayyidina Muhammad ﷺ, and throw that dirtiness upon Prophet's ﷺ reality? Or we sit and  busy ourselves washing, cleaning, washing, cleaning, 'Ya Rabbi I can't do no more, forgive me, tawbatan 'abdin zalimin.'
تَوْبَةً عَبْدٍ ظَالِمٍ لِنَفْسِهِ لَا يَمْلِكُ لِنَفْسِهِ مَوْتًا وَ لَا حَيَاةً وَلَا نُشُوْرًا. اَلَّهُمَّ أَنْتَ رَبِّي، لَا إِلَهَ إِلَّا أَنْتَ خَلَقْتَنِي وَأَنَا عَبْدُكَ وَأَنَاعَلَي عَهْدِكَ وَوَعْدِكَ مَا اسْتَطَعْتُ. أَعُوْذُ بِكَ مِنْ شَرِّ مَا صَنَعْتَ وَاَبُوء لَكَ بِنِعْمَتِكَ عَلَيَّ وَأَبُوء بِذَنْبِيْ فَاغْفِرْلِيْ فَإِّنَّهُ لَا يَغْفِرُالذُّنُوْبَ إِلَا أَنْتَ يَا اَلله
Tawbatan 'abdin zalimin li nafsihi, la yamliku li nafsihi mawtan wa la hayatan wa la nushura.  Allahumma anta Rabbi, la ilaha illa Anta khalaqtani wa ana 'abduka wa ana 'ala 'ahdika wa wa'dika mastata'tu. A'udhu bika min sharri ma sana'tu, wa abo laka bi ni'matika 'alayya, wa abo bi dhanbi faghfir li, fa innahu la yaghfirudh dhunuba illa Anta Ya Allah.
The repentance of a slave who has oppressed himself, who neither has power over his death, nor his life, nor his resurrection. O God! You are my Lord. There is no god but You. You have created me. I am Your slave and I hold fast to Your covenant and Your promise (as much as I am able). I take refuge in You from the evil I have done, and testify that Your Grace is upon me, and profess my sin. Forgive me, for there is no one who forgives sins except You, O Allah!
And that's why in the app in the Fajr, it's all the big Sultan e Tawbah (king of repentance), the king salawats, and the king istighfar is why? To wash, everything clean and now I'm presentable to make my salawats (praisings) on Sayyidina Muhammad  ﷺ. With that ihtiram and that respect, inshaAllah, that light to dress our souls, bless our souls, so that the ruhaniyat of Prophet ﷺ stick to us, dress us and bless us.
Subhana rabbika rabbal 'izzati 'amma yasifoon, wa salaamun 'alal mursaleen, walhamdulillahi rabbil 'aalameen. Bi hurmati Muhammad al-Mustafa wa bi siri Surat al-Fatiha.
Special thanks to our transcribers for their help with transcribing this suhbah.
Original Date of Suhbah: June 18, 2020
Related Articles: 
Please Donate and support us to spread these heavenly knowledges.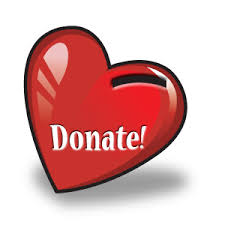 Copyright © 2020 Naqshbandi Islamic Center of Vancouver, All Rights Reserved.