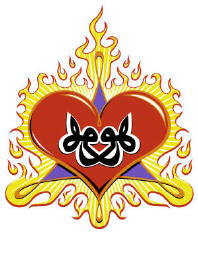 Secrets of the Star and Guidance to Enlightenment
Secrets of the Star and Guidance to Enlightenment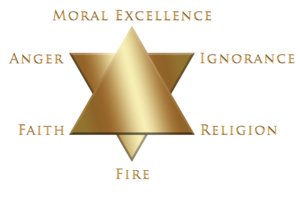 | | | |
| --- | --- | --- |
| [embedyt] https://www.youtube.com/watch?v=0g2eWPfXb5I[/embedyt] | [embedyt] https://www.youtube.com/watch?v=4VKPFMAowZ4[/embedyt] | [embedyt] https://www.youtube.com/watch?v=LJOP1YKOY6U[/embedyt] |
From the Realities of Mawlana Shaykh Hisham Kabbani (ق) as taught by Shaykh Nurjan Mirahmadi
Audhu Billahi min ash Shaitanir Rajeem
Bismillahir Rahmanir Raheem
I seek refuge in Allah from Satan, the rejected one
In the name of Allah, the Most Beneficent, the Most Merciful.
VIDEO ONE – A STAR AND SECRETS OF GUIDANCE
Stars are Symbols of Guidance

Understanding our creation is Sufism, is tariqa (spiritual path). It is not a particular religion that sets you apart and to be proud of that religion, to be born into a religion. But a religion is a discipline upon the physicality. It means going towards the Star of David (as). It is not exclusive to Jewish people. It is a Star! The prophetic teaching is that follow any of my Sahabis (companions), they are like stars on a dark night. Stars are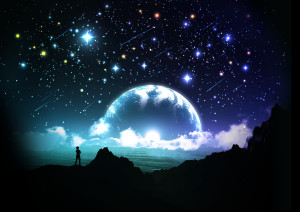 guidance, are saints.
أَصْحَابِيْ كَالنُّجُـــومْ بِأَيْهِمْ اَقْتَدَيْتِمْ اَهْتَدَيْتِمْ
"Ashabi kan Nujoom, bi ayyihim aqtadaytum ahtadaytum."
"My companions are like stars. Follow any one of them and you will be guided." Prophet Muhammad ﷺ
All prophets came and taught law for the general public, and taught spiritual realities for the very few elite who were willing to take a spiritual path and to seek.
The Process of Enlightenment is to Become a Star and a Guide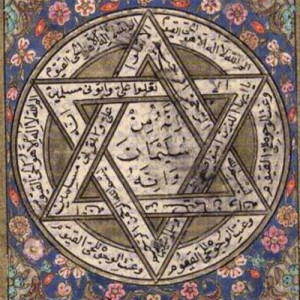 The process of enlightenment is to become a star. It means that once you become enlightened, you are filled with light. So when you are filled with light, you are a star. You will guide in this world, in your physicality, because light is glowing from you. And you'll guide in the hereafter because you are a star in the heavens. We take guidance for granted nowadays. But before, when people were sailing on ships, they relied completely on the heavens. They had to look at the sky to determine where they were, because there was no GPS. There was no MapQuest. It means all guidance was coming from that analogy.
The Divine is showing that anyone seeking enlightenment, the reality of that enlightenment is to become a shining star. So Najm Dawood (Star of David) was not Dawood's (as), it was Sayyidina Muhammad's ﷺ. It was the Divine Kingdom. It was a gift from the Divine Almighty that anyone applying this law is going to unlock the power of heavenly kingdoms. Understanding that star is towards the station of self realization.
Star is Made up of Two Triangles: 
Religion is the First Base of the Upper Triangle Pointing Towards the Heavens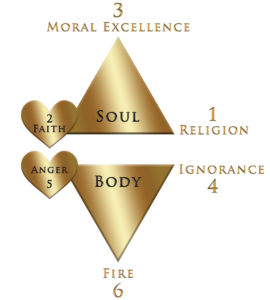 That star is made up of two triangles: one triangle that points towards the Heavens, and one triangle that points towards the earth. The triangle that points towards the heavens represents faith. This means it goes up, down to the right and then the left. The lower base of triangle is your religion, then the next is Faith. Religion, faith, then perfection and moral excellence. It means when we split the star and to understand the star, the base of this star is religion. That's why Divine sends you deen and deen in Arabic is religion. Whatever the religion is, is meant to tame your physicality. Not to be lost in its name and to fight over its title, but was to tame your physicality. What to feed this body, what not to feed this body. What to give to this body and what not to give to this body. How to treat myself, how to treat my family, how to treat my loved ones, how to treat my community. Religion is for physical taming and for taming our physicality.
Once we understood that and the upper triangle all has to do with power of the soul and reaching the heavenly kingdom. It means once you understood religion and applied a religious faith that works for you, that applies a discipline to your physicality, applies a discipline to your family and your community because it is not the law of the jungle. Because we weren't created apes, it means we were created in the creation of Adam (as) which was the most noble creation.
﴾وَلَقَدْ كَرَّ‌مْنَا بَنِي آدَمَ…﴿٧٠
17:70 – "Wa laqad karramna bani adama…" (Surat Al-Isra)
"And We have certainly honored the children of Adam…" (The Night Journey, 17:70)
The law of the jungle is take and harm and do as you like and think nothing of it. But the law of the Divine Kingdom has nothing to do with the jungle. It's all based on discipline and not going beyond your bounds, not harming other people, not harming your family, your loved ones, not even harming yourself.
Iman (Faith) is the Second Base of Upper Triangle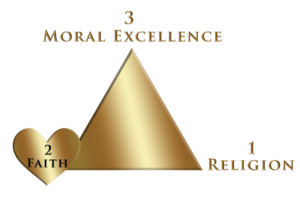 hen the second base of that triangle opens up which is iman and faith. It means once you have religion, it doesn't necessary mean you have faith. Because you can pray all day long but not believe in the Divine, not believe in the angels, not believe in holy books, not believe in the day of judgment, and not believe in destiny. It's very apparent. As soon as you talk about angels, people say 'Oh, don't give us that hocus-pocus.' This means you start talking about unseen, they don't want to talk about that. Well, then that's faith. Faith has nothing to do with what you see, touch and feel. It has to do with your heart. It's like love. How do you describe love? It's nothing that you can see, it's not something that you can hold. It's something that you can feel and everyone feels it. It means that the second pillar of this belief is that you apply the physical discipline, but now the power that is coming into the heart, the power that is coming into the mind is that you have to develop faith.

Close Your Eyes to Build Your Faith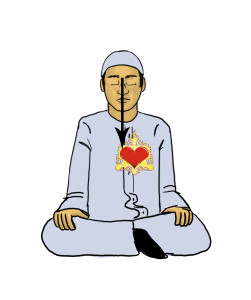 This means then you apply your physical discipline but you have to spend all your time with your eyes closed. Because faith is built by eyes closed. Why? Because it has nothing to do with the seen. If your religion is just with your eyes open and everything is based on what you see, you have not yet received faith. It's simple because all you are doing is saying I accept only what I see and what I can touch. But the station of faith and bringing down the material desire has all to do with keeping the eyes closed. It means then you apply your disciplines and you are comfortable with yourself. You are comfortable contemplating, meditating, reciting, chanting, listening to the recitations. And asking, 'O my lord, what I am seeking is not going to be found here in the physical dimensions. I am not going to find it a movie theatre. I'm not going to find it in a grocery store. I'm not going to find it in a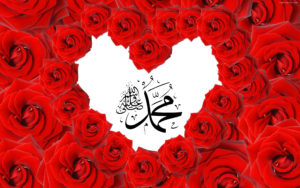 nightclub. I am not going to find find that faith anywhere but in the heart of the believer.'
قَلْبَ الْمُؤْمِنْ بَيْتُ الرَّبْ
"Qalb al mu'min baytur rabb."
"The heart of the believer is the House of the Lord." Hadith Qudsi
Meditate and Close your Eyes to Open a Khashf (Spiritual Vision)

It means as soon as you close your eyes and contemplate and mediate, a power in the soul opens up and vision through the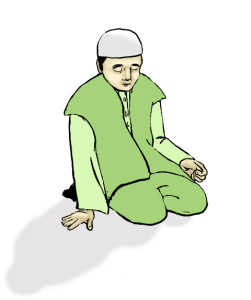 soul opens up. Because you are using the faculty of seeing through the eyes but there is another power seeing through the soul. As soon as you close your eyes and spend your time and a great deal of that time with your eyes closed, the power of spiritual vision opens up. The spiritual vision, which we call khashf. All of a sudden you may have like a shot of lightening that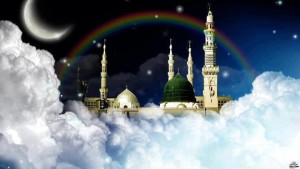 shows you something from the Divine, something heavenly, something not from this dimension made to build that faith. That keep coming, keep coming – what you are seeking is not in this seen dimension but, it's in the unseen dimension.
That builds faith and taqwa, fear of the Divine. It means that builds that love that you don't want to do anything wrong because the Divine is opening all these endless mercies for you. You are feeling the angels come. You feel energies come. You feel Divine visions start to open. It means that is the nectar that makes us run towards that Divine Presence. Now I am going to open to you what no eyes have seen, what no ears have heard, and what no lips can speak because each one has his own gift and her own gift from the Divine Presence.
Mixture of Religion and Faith, Builds Station of Moral Excellence (Ihsan)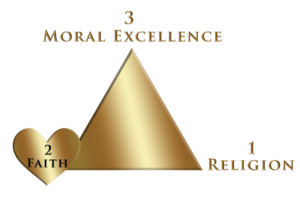 Then the station of faith. You apply the physical discipline. You apply the spiritual belief, and spiritual practices. All of the sciences of that spirituality which is in Sufism and most faiths have all of these sciences, these two the religion and faith, when they mix, the chemical reaction of your discipline and your faith builds the station of moral perfection. We say the Station of Ihsan (moral excellence). It means once you are using that discipline to build your faith, what's being built is this pyramid and the pinnacle of this pyramid has to do with the perfection of your character. That yes, you pray. Yes, you fast. And yes you do all of these things based on your religion, but you do it because of faith and by love. You do it because of complete sincerity. Based on that, of course you are going to have moral excellence. You are not going to cheat. You are not going to steal. Where Divine says in holy Qur'an, "If you give that person one coin, they give it back to you." But there are people that you give a bag of coins, and you will see nothing back from it. 
﴾وَمِنْ أَهْلِ الْكِتَابِ مَنْ إِن تَأْمَنْهُ بِقِنطَارٍ يُؤَدِّهِ إِلَيْكَ وَمِنْهُم مَّنْ إِن تَأْمَنْهُ بِدِينَارٍ لَّا يُؤَدِّهِ إِلَيْكَ إِلَّا مَا دُمْتَ عَلَيْهِ قَائِمًا ۗ…﴿٧٥
3:75 – "Wa min Ahlil Kitaabi man in taamanhu biqintaariny yu'addihee ilaika wa minhum man in taamanhu bideenaaril laa yu'addiheee ilaika illaa maa dumta 'alaihi qaaa' imaa…" (Surat Ali-Imran)
"And among the People of the Scripture is he who, if you entrust him with a great amount [of wealth], he will return it to you. And among them is he who, if you entrust him with a [single] silver coin, he will not return it to you unless you are constantly standing over him [demanding it]…" (Family of Imran, 3:75)
I

t means that is station of perfection and faith. Divine is showing you that when we can unlock these powers and start building this upper strength of the soul, means then we truly have the ability to fight against our desires. It m
eans we can fight against that hole towards evilness.
VIDEO TWO – UPWARD STAR and LOWER STAR
When the Lata'if (Subtle Energy Points) Opens, the Power of Soul Opens

There are two triangles because one is of the Divine and one is the lower triangle, that's why the human creation is split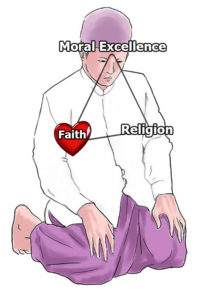 with these two triangles. Upper has to do with heavens. This means the upper dimension, all the way up to your head has to do with the power of your soul and ascending towards the heavens. That's why all the chakras and the lata'if (subtle energy points) of the heart and the lata'if (subtle energy points) of the forehead – all of these when they open, they open the power towards the soul and towards the heavens.

Satan Wants to Keep Us Ignorant
The lower triangle has to do with dunya or material desires. It means once we can unlock this understanding, then what is the lower triangle? Ignorance. It means when we talk about the concepts of Iblis (Devil's name), satan and the devil, evilness or lending ourselves to its wickedness. How is that govt gover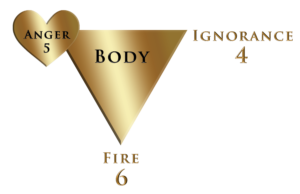 ned? It's governed by ignorance, by keeping people in ignorance. Ignorance lends itself towards anger. Ignorant people are very angry. Why? Because they have no idea what's going on. If you're in a room and it's dark and you keep falling over the furniture, you get angry. You say, 'Who put this couch here? Who put this here?' Because you can't see anything in the room because you're ignorant, jahal.

So how to come against ignorance? You come against anger. Ignorance is the devil who keeps us to be ignorant –
never seeking knowledge, never seeking realities. By keeping us ignorant, he's breeding anger. It means anger starts to develop, 'Who are these people? Who are those people? I don't know this. I don't know that'. That's because of unfamiliarity because we're ignorant of each other. We don't understand and love and have compassion for each other. So, this ignorance brings anger. When ignorance and anger come together, the chemical reaction is fire. That's why the devil is of a fiery nature. It means when we live our life in ignorance and live our life with that anger, that ignorance and anger builds a fire in the lower chakras, the lower lata'if (subtle energy points). That's why material desire is so based on lower desires. It means they govern their life from the waist down. Whatever from the waist down is appropriate, is where their life has to go.

Religion is to Seek Knowledge and Defeat Ignorance

So commanding that self and understanding that self is that when you apply these disciplines of the star, it means you have a religion. You develop all the sciences of faith. These two develop the station of perfection. When that power comes from the upper level of the star, it starts to take control of the lower level. Why? Because that religion dispels ignorance. It means if your religion is tolerant, your religion is to seek knowledge even if you have to go to China, it means constantly seeking, constantly looking for that Divine. This religion burns out ignorance. It means it's like water onto the fire.
أُطْلُبُوا الْعِلْمَ وَلَوْ فِي الصِّيْنِ
"Uthlubul 'ilma walaw fis Seen."
"Seek knowledge even (if it is) in China."  Prophet Muhammad (saws)
VIDEO THREE – SECRET OF LIGHT AND BEING A STAR
Science Explains that Everything is Light and Energy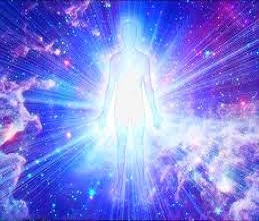 It means that the Divine is teaching us, "if you can unleash these secrets and bring these disciplines upon yourself, entire universes are going to be open to you!" You are going to understand the secrets of creation. You are going to understand the secrets of light.
﴾وَسَخَّرَ لَكُم مَّا فِي السَّمَاوَاتِ وَمَا فِي الْأَرْضِ جَمِيعاً مِّنْهُ إِنَّ فِي ذَلِكَ لَآيَاتٍ لَّقَوْمٍ يَتَفَكَّرُونَ ﴿١٣
45:13 – "Wa sakhkhara lakum ma fis Samawati wa ma fil Ardi jamee'an minhu, inna fee dhalika la ayatin liqawmin yatafakkaron." (Surat Al-Jathiya)
"And He has subjected/gave the authority to you [Sayyidina Mahmood (pbuh)], as from Him, all that is in the heavens and on earth: Behold, in that are Signs indeed for those who reflect/Contemplate [Meditate]." (The Crouching, 45:13)
When you say to be an enlightened individual, what is the Divine teaching us? A thousand years ago, if someone came to you and said, "It's time to be enlightened," you would say, "what are you talking about, enlightened?!" But now it doesn't even require faith because science is telling you. Science is telling you that from form, you have molecular structure. From molecular structure, you have atomic structure. From atomic structure, you have subatomic structure, and below all of that you have quantum – light. Quantum physics!
Enlightenment Means to Become Light and Understand Light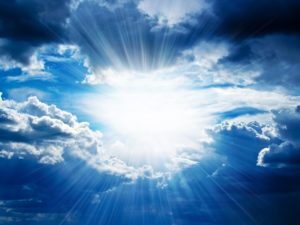 It means now we have reached a point in our lives that the Divine is saying, 'Ok, faith or no faith, it is all going to be laid out for you.' Everything has to do with light. Everything around you is created from light. This floor has a form. Its molecular structure has atoms, the subatomic understanding of this is then it starts to go into light and the understanding of light. It means everything around us is light. So, when you are enlightened, it means you understand everything. Everything has a knowledge. All light is hearing, is seeing, is tasting, is breathing because light is angelic.
And degrees of light – you may open just one level of understanding of light and that is the energy level. But then you may go deeper into the understanding of light which becomes the angelic level of understanding where the angels teach you the reality of each atom of light and how that light is seeing, hearing, smelling, tasting. It means it's all filled within this room. Every atom in this room hears, sees, smells, tastes, everything. It means then the pursuit of realities is the pursuit of light – to enlighten oneself, to become light and then understanding all light.

Enlightened Individuals Move at the Speed of Light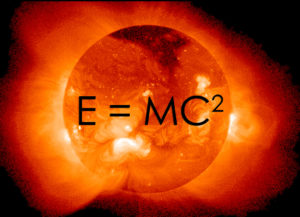 It means that's what saints had achieved. That was Einstein's theory. If you became light, then time stopped for you. Why? Because time is relevant to our lives on this Earth. Based on the sun, the moon and Earth. Enlightened individuals are not bound by time anymore. They're moving at the speed of light. It means their soul is understanding everything at the speed of light. That's the importance of what quantum physics is coming to teach all of mankind. I don't know what your understanding – I don't know anything about physics, but this is what Mawlana Shaykh is teaching.
All Parts of the Light Communicate with Each Other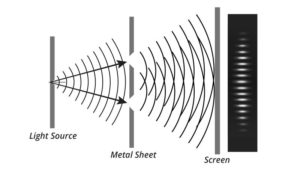 They have entire experiments on light where they take one particle of light and they shoot it through a device and they split that particle of light. They found out that all that light – it's source hit and the two points that split, all three of these pieces are communicating with each other at the speed of light.

It means the Divine is showing you that you're all from one source of light put into different vehicles of your form. But when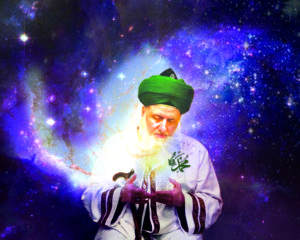 you receive and attain a station of enlightenment, you will communicate with all light throughout this galaxy, throughout this universe. Wherever there is creation, that creation is in light and you'll be able to communicate and understand based on your level of security clearance. It means based on your level of attainment, there are degrees. You'll be given access to more and more of that heavenly knowledge which is the knowledge of light.
May God Almighty bless us, forgive us, take away our difficulties and open for us a way through the saints and through the prophets to reach to that understanding and to unlock our potential. It means with that greatness of what He has bestowed upon us for us to actually pursue that and taste from that. That's the true blessing of this way.
Bi hurmati Muhammad al-Mustafa wa bi siri surat al-Fatiha. [Group recites Surat Al-Fatiha]

Originally Published: Mar 2017
Related articles:
Please support us to spread these heavenly knowledges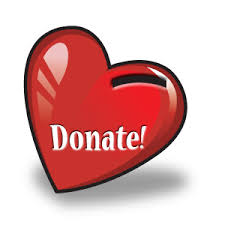 Copyright © 2017 Naqshbandi Islamic Center of Vancouver, All Rights Reserved.