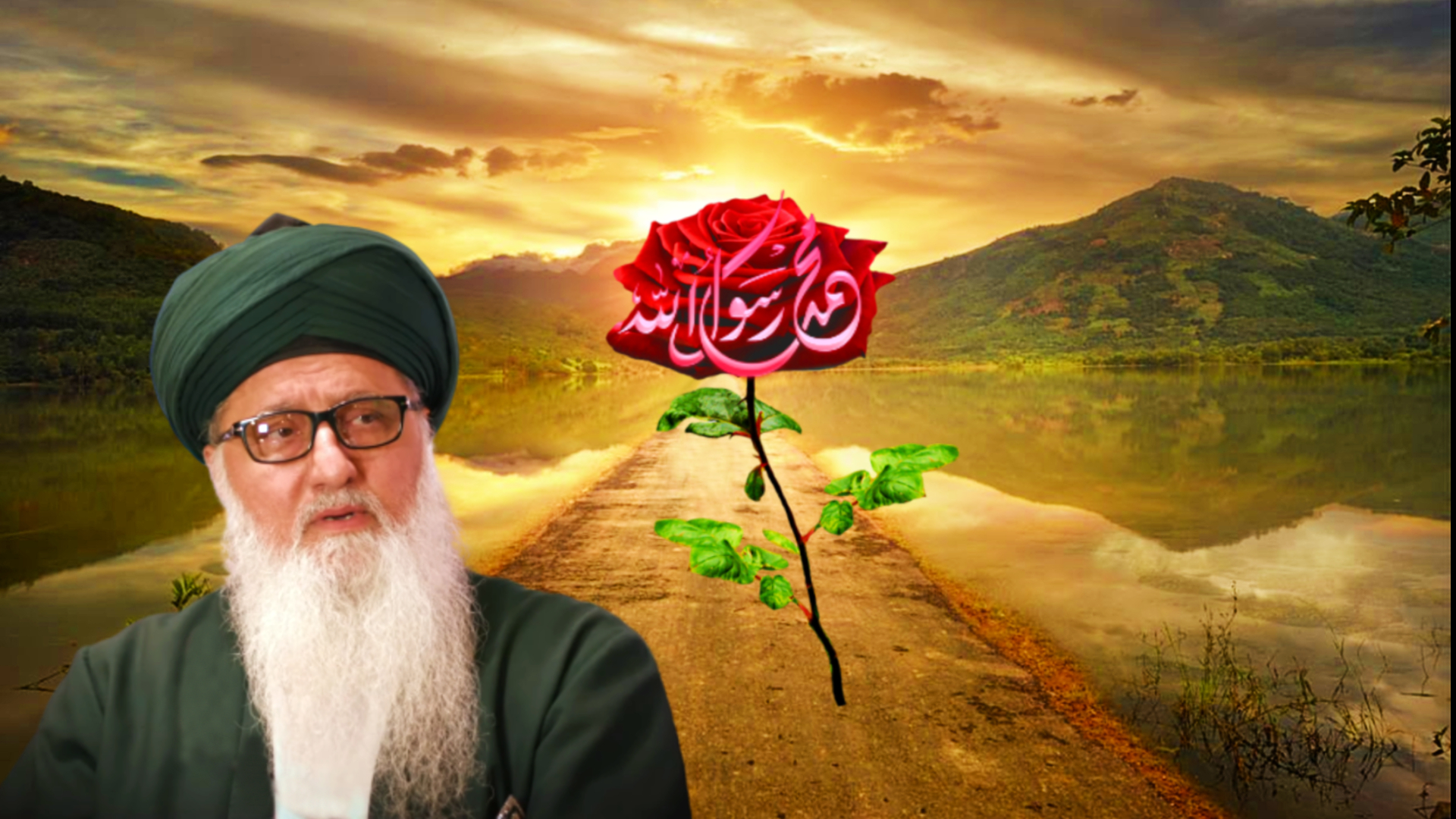 You Want an Easy Life? Struggle in Allah's Way
This Article Has Been Translated



Spanish
From the Realities of Mawlana (Q) as taught by Shaykh Nurjan Mirahmadi.
A'udhu Billahi Minash Shaitanir Rajeem
Bismillahir Rahmanir Raheem
I seek refuge in Allah from Satan, the rejected one
In the Name of Allah, the Most Beneficent, the Most Merciful
Heart is Like a Receiver That Picks Up Energy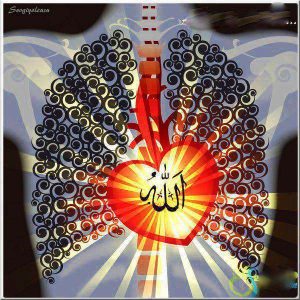 If you're feeling disconnected and you don't feel the energy, there's something wrong in the heart. And that "A'udhu Billahi Minash Shaitanir Rajeem Bismillahir Rahmanir Raheem." (I seek refuge in Allah from Satan, the rejected one, In the Name of Allah, the Most Beneficent, the Most Merciful.) The heart has to come alive, and when the heart is alive, it's like a receiver and it begins to pick up the vibration and the signal. And that becomes an energy source, a himmah. When the heart is alive, it means it's picking up the energy; it has a tremendous zeal, 'I want to do, I want to love for Allah (AJ), love for Sayyidina Muhammad ﷺ,' and a zeal to accomplish as much as possible.
"Wuquf ul Qalb" – Be Vigilant Over Your Heart

"Wuquf ul qalb," to be vigilant over the heart. It means that when we're saying tafakkur (contemplation) we're saying meditation; we're saying all these terms to see which one catches people's attention. We don't talk in Arabic terminology because our audience are mainly English speaking people. We're not a specialist for Arabs, they have to go to Arabic speaking people. So, within the English terminology you have to contemplate upon the heart; it is the throne and the House of the Divinely Presence.

قَلْبَ الْمُؤْمِنْ بَيْتُ الرَّبْ 
"Qalb al mu'min baytur rabb."  
"The heart of the believer is the House of the Lord." (Hadith Qudsi)

Heart is the most important piece of flesh that Allah (AJ) has given to us. When I'm vigilant over the heart, I'm continuously monitoring that my heart to be vibrant, my heart to be clean, my heart to feel the energy. If I'm not feeling it then I have to be concerned something's wrong in the heart.
Salawats Are an Energy Force That Revive the Heart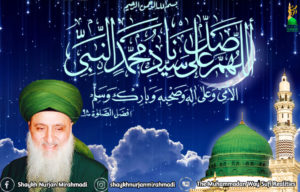 Am I doing enough of my salawats (praisings upon Prophet Muhammad ﷺ), because the salawats are an energy, "Allahumma salli 'ala Sayyidina Muhammad, wa 'ala aali Sayyidina Muhammad. Allahumma salli 'ala Sayyidina Muhammad, wa 'ala aali Sayyidina Muhammad."
اللَّهُمَّ صَلِّ عَلَى سَيِّدِنَا مُحَمَّدٍ، وَعَلَى آلِ سَيِّدِنَا مُحَمَّدٍ وَ سَلِّمْ
Allahumma salli 'ala Sayyidina Muhammadin wa 'ala aali  Sayyidina Muhammadin wa Sallim.
O Allah! Send Peace and blessings upon our master Prophet Muhammad ﷺ   and upon the Family of our master Prophet Muhammad ﷺ (Peace be Upon him)
You're doing these and it's like an energy force like a fan for an airplane. You know when you wanna hit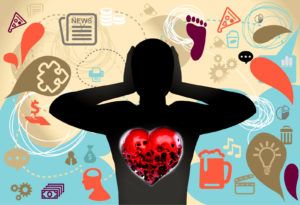 the fan of an old plane, you would hit it, hit it until it would trigger, 'Brrrr,' and it would start to go by itself. The zikr (divine remembrance) has that same reality. If you're not feeling it, you're not doing your salawats, you're not doing the zikr that you're supposed to be doing. Then your heart is like dying and as a result of that, you're distracted and interested in more of other things. Browsing the Internet, chatting with people you're not supposed to be chatting with, and doing all sorts of forbidden or on the border of being forbidden.
Visualize You Are in Rauza Sharif After the Salah
So, it means that we can easily come and test ourselves every day. When I come to the zikr, am I feeling the energy and am I feeling the zeal and excitement? If not, I should be doing my spiritual practices, my energy practices. If you are making salah (prayer), as soon as you give your 'attahiyat and salaams (sitting on knees at the end of prayer) just play some salawats, connect your heart, visualize yourself in Rauza Sharif (Holy burial chamber). If you haven't seen Rauza Sharif, take the picture from Internet, the Masjid e Nawabi, the holy Mausoleum of Sayyidina Muhammad ﷺ, you print it in a beautiful colour photo, put it in a frame, look at it in front of you. And as soon as you finish your salah, say, "Assalamu'alaikum, Assalamu'alaikum warahmatullahi wabarakatuh." (May the peace, mercy, and blessings of Allah be with you).
The Heart Has to Come Alive With Salawats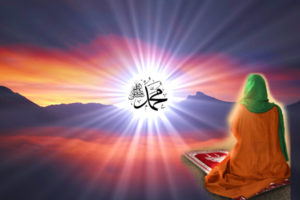 Sit and make your salawats and say, 'Ya Rabbi, make my heart to come alive.' And make your salawats one hundred, two hundred, five hundred, one thousand, two thousand, five thousand, ten thousand, twenty thousand salawats. And the more you do that salawat, the more you're moving closer to the presence of Sayyidina Muhammad ﷺ. That presence brings a love, that presence brings an energy, until you feel your heart is coming alive with the zikr and the salawats. It is the most important thing that we can do.
Allah (AJ) Doesn't Need Us to Run After Our Sustenance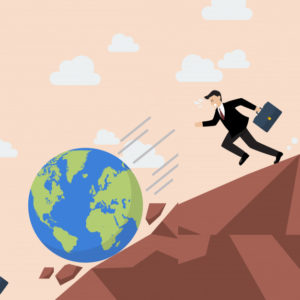 Saying, 'I don't have time because, I have to work and make money.' Actually if you don't do the salawats your money will begin to move away from you. Your rizq (sustenance) goes farther away from you. And as a result, you're working even harder now and your salawats and zikr and 'ibadah (worship) become less and less and less. So, the reality was increase the 'ibadah, increase the tafakkur, at the end of the salah don't leave!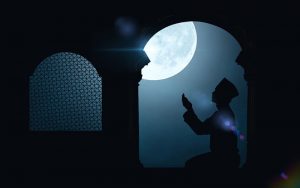 At night when you're not busy at work, when you make your salah, sit a little bit and meditate that you're at the holy maqam. And that you want to make your salawats and feel that presence. And, 'Don't let my heart to die,' and cry to them that, 'Let my heart to be filled with your nazar (gaze), filled with your love, filled with your energy.'
And as they begin to do the practices and begin to feel that energy, then they understood the secret is the more they did their practices, the more that dunya (material world) came closer to them. Because Allah (AJ) doesn't need you to run for your rizq (sustenance); you're choosing to run for your rizq and then you put Allah (AJ) aside. As a result, Allah (AJ) makes your rizq move farther from you and you start to run even more and then you're too busy to even come for Jum'ah. And then you're too busy to do your zikr.

You Only Tune In If You Are Destined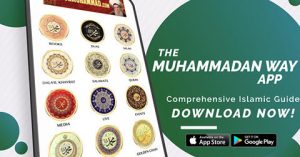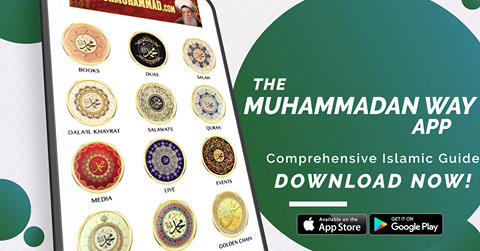 You're too busy to do all your practices and you find your rizq is very difficult to achieve. And that is not Allah (AJ) had intended for this creation, especially for ahle zikr (people of Divinely remembrance). If you're somebody who's been given permission to tune in to the people of zikr, it means then you're from them. Why Allah (AJ) has included you to watch? So then learn their system, they do lots of zikr, they do lots of tafakkur and contemplation. They read the du'as (supplications) from the app, they read all of the salawats from the app. The app (Muhammadan Way App) is a vehicle in which to put into your hands. Most of it works offline, you don't even need an internet connection.
If You Can't Shed a Tear, Something is Wrong
And then you should begin to be vigilant of your heart that, 'I feel it, I feel it in my heart. At certain times I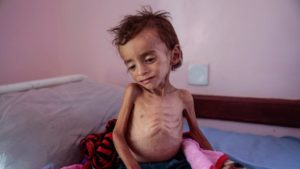 can feel myself crying.' Can you feel yourself crying? If you can't shed a tear, something's wrong. 'No, I just don't feel any tears.' Then you have no empathy in yourself, you're close to death that way too. If you can't feel yourself crying make yourself cry. Put onion in front of you and cry. Or when you meditate look at the 'azab (difficulty) all around you. Look at these children in Yemen and in war where they don't have food. Then think of yourself that a day may come that you can't feed your children. You can't feed your family, you can't find anything for them from rizq to give them anything and 'What will I do, Ya Rabbi?'
Put yourself in every sad situation if you can't cry, make yourself cry. Put yourself in that sad situation and say, 'What would I do Ya Rabbi, if a day comes and I can't feed my family, feed my children. What would I do? Who do I turn to? Please don't let that day come Ya Rabbi, let me to see that sadness now and shed a tear now for that situation.' Shed a tear for all those whom don't eat and they don't go to bed with a full stomach and they go to bed hungry. You can't find something to cry for?

In Spirituality, You Must Efface Yourself in Order to Ascend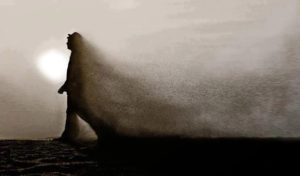 Don't let your heart to become dead. An alive and a living heart feels and senses everything, even the killing of an animal that you don't like. Even a dirty animal, they catch a dirty mouse they catch something. Even the zikr of that creature that you don't like, you'll feel a softness and a sadness for it because your heart is alive. And this is the heart of wilayat and sainthood.
When someone say, 'How do you reach sainthood?' It's not something to reach, it's not a maqam (station) in which you are trying to achieve. Because you would be then like you're ascending for a title in a company. This is not a corporation. And anything you learn from the business world you better unlearn it in the spiritual world. Spiritual world – this is a dissension, how much you can efface yourself, humiliate yourself. Allow yourself to be humiliated, allow yourself to be nothing, bring yourself down, bring yourself down. As much as you bring yourself down, Allah (AJ) takes you up.
Serve People to Achieve a Status of a Living Heart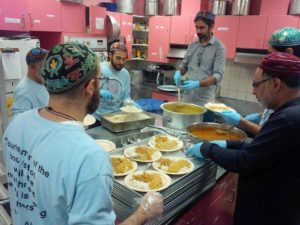 Not trying to achieve a status of sainthood, it is trying to achieve a status of a living heart. 'Let my heart to be alive, Ya Rabbi.' And He says, 'Be a servant to my creation, serve them, help people. Help and don't expect anything in return.' Some people help and say, 'Oh, I'm so upset nobody else is helping with us.' What do you care if anyone else helps with you? You wanted to help to be of service to Allah (AJ). It's not a collective party. So, they lived their life thinking how to serve, how can I serve. By service it's humiliating, it's not something easy, it's not something paid. It's a service, it's a khidmat. That khidmat (service) brings rahmat (mercy).
Learn Good Character From the Lamb That Sacrifices Itself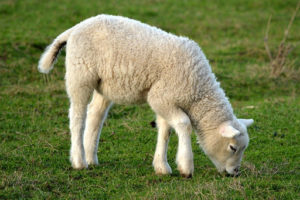 We are in the month and days of qurban (sacrifice) [Dhul Hijja]. Where the lamb taught us the best of character. It had a family, it had an existence, it has love and care. If anyone watches videos of creatures they love each other, they love their children. They love the existence that they have. They don't think that there was something else or something better was coming. They eat with their head down to the ground to show their thankfulness to Allah (AJ).
And for our blessing and for our prayers, they gave all of that away for the satisfaction of Allah (AJ) Almighty. And it looked to us while its blood is pouring and communicating into our hearts that, 'Can't you do better then, O Bani Adam?' That, you're so beloved by Allah (AJ), you can't serve without using your mouth to attack people? You can't serve by being loyal and being of good service? You can't serve without the worry of ascending, but think of descending into difficulty!
Allah (AJ) Wants Us to Struggle in His Way

It means how much you can endure of difficulty and struggle in the way of Allah (AJ). Not of ease, how we're going to find something easy but how are they going to throw many obstacles in our presence. And Prophet ﷺ wants to see how loyal you are and how much you struggle.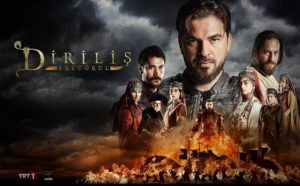 Doesn't anybody watch Ertugrul? What do you see from Ertugrul, that they immediately got what they wanted, they entered Istanbul? Generations they fought for one day to get a land.  And what did the show, show you? Their biggest problem was within, not outside, but the constant fitna and deceit from within themselves. And Allah (AJ) wants it that way because that's the struggle. Struggle, struggle in Allah's (AJ) way.
There is No Quick Fix, Keep the Struggle in Life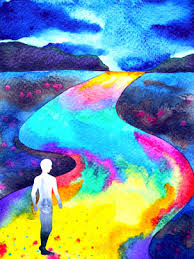 Allah (AJ) wants to see a group of people who will struggle in his way. Not look at something difficult and think, 'I better, you know, plan ahead, take care of myself and make some connection so I have a way out, a door.' No, there's no door! If you think the ship is going down, you're sinking with it. If you think you're going to die, you're going to die with it, and you hold your hand to it and you struggle for it.
Otherwise what would be your struggle in life? Everyone's looking for solution. Some understand the code of what I'm saying, to struggle for something, but everybody has that in their family. Everyone is emailing us, 'I don't like my husband, I don't like my wife, I don't like my kids. Give me a du'a to resolve it.'  There's no du'a. All there is in life is to continuously struggle and struggle and struggle because for Allah (AJ) belongs the victory.
The Station of Sainthood and the Difficulties They Endure 
We don't understand what victory is in Allah's (AJ) eyes. You know we're,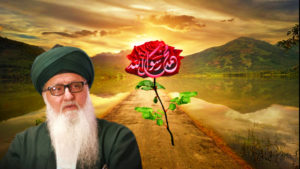 we're thinking it's some sort of a station, a prize, a reality and everybody comes to greet us and say, 'Mashallah, you reached sainthood, you're such a holy person.' The saint is the one whom is the most abused and that nobody thinks he's holy. They say if at least a thousand ulama (scholars) are not cursing you, you didn't really reach sainthood. Because your words are not understood by external scholars. Because they're wondering, 'Why you don't talk about wudu (ablution). Why you talk about voodoo [Shaykh laughs]?' That's how they pronounce wudu, 'Wuzu.' They say, 'Why you talk about all this hocus-pocus?' Oh hocus-pocus? Energy, angels and malaika is hocus-pocus for people? Because now everything is just external, 'If you're not speaking external we don't know what you're talking about!' It means no more faith, no more realities.
But our life is the struggle, good tidings for those whom Allah (AJ) loves and makes them to be a group that they have to struggle. At every direction, deceit. You turned to the left somebody is backbiting, you turn to the right somebody is trying to blackmail you, you turn in front of you somebody spreading rumors about you.

If You Have No Difficulties, You've Lost Your Way
You don't look for a solution out, but you should be realizing you're on a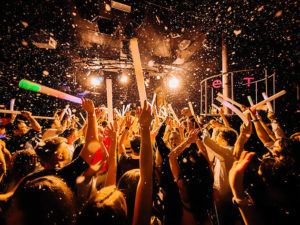 ticket in. Because you're now in Allah's (AJ) testing machine. You're not trying to get out of His testing machine, there's no more growth you're out of His school. You know when you're out of testing machine? You shave your beard, you drop your tasbih (prayer beads), and you go try to buy a fancy car and walk around naked in a club. There's no one bothering you anymore because now you're shaitan's mureed (follower of satan). He's not testing you anymore. You'll have everything come to you and you're thinking, 'Oh my God this is so great.' That's what you wanted?
Shaitan Wants You to Put Down the Flag of Sayyidina Muhammad ﷺ
Or you put your beard, you put your hat, and every single obstacle is coming for you. From the believers, we don't have problems with unbelievers. And struggling and striving that, 'How am I going to pay this, how am I going to do this, how am I going to accomplish this?' Because you're carrying a flag for Sayyidina Muhammad ﷺ and shaitan is biting your hand, 'Put it down you! Shave your beard, take your clothes, get out!'
Everyday, everyday the shaykh is at 500 directions trying to keep everything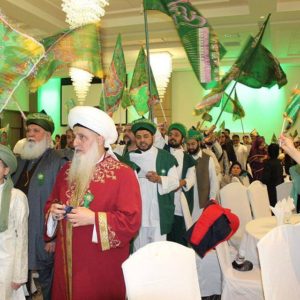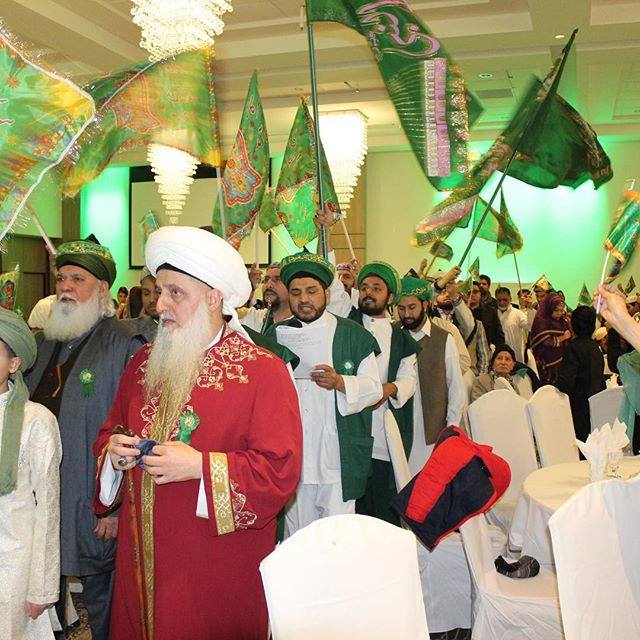 together. And in every place they're biting hands and literally they go home with pain from so much biting and attacking. Mental, physical, every type of difficulty, 'Leave your post! Abandon your position and it will all end,' is what shaitan is telling them. 'Leave it, it will all end your fight.' And they can't because they gave their heart to Sayyidina Muhammad ﷺ. They keep telling Prophet ﷺ, 'Better you take me.' That, 'I'm ready, I'll sleep tonight and let me go like butter, like a hair in a ghee (butter), I'm out.'
Be Firm on Your Spiritual Path Till Your Last Breath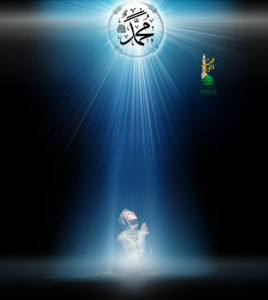 But there is no putting the flag down. There's no way to shave yourself and go out! There's only one way out of this operation and that's through death. 'To death do us part!' and that's not to your wife, that's to Prophet ﷺ, until death. And that's not even a departure, but that's an immense opening into a reality. We want to struggle, we want to be loyal, we want to be firm upon our path until the day that Prophet ﷺ wants to open the door and say, 'Come back to me now. I miss you and I want you back in my presence.' And your dawah is finished and you say, "Alhamdu lillaahi Rabbil 'aalameen." 
﴾دَعْوَاهُمْ فِيهَا سُبْحَانَكَ اللَّـهُمَّ وَتَحِيَّتُهُمْ فِيهَا سَلَامٌ ۚ وَآخِرُ دَعْوَاهُمْ أَنِ الْحَمْدُ لِلَّـهِ رَبِّ الْعَالَمِينَ ﴿١٠ 
10:10 – "Da'waahum feehaa Subhaanakal laahumma, wa tahiyatuhum feehaa salaam; wa aakhiru da'waahum anil hamdu lillaahi Rabbil 'aalameen." (Surat Yunus) 
"Their call therein will be, "Glory be to You, O Allah!" and their greeting therein will be, "Peace." And the last of their call will be, "Praise to Allah, Lord of the worlds!" (Jonah, 10:10)
Walk Upright on a Broken Path
Now for the mureeds (devoted disciples), and then for people who are at home and Allah (AJ) gives them that you're Ummah, like the shaykh is describing for you, is your home. Your mureeds are your home; struggle with them, struggle with everything around you, struggle to make your payments. Struggle for everything that Allah (AJ)… In the middle of all that struggling you don't lose your faith, you increase your zikr, you increase all your practices and to Allah (AJ) belongs the victory.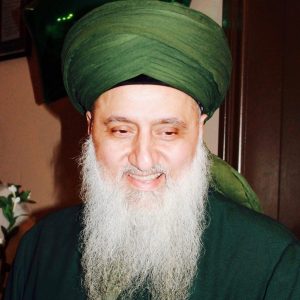 And they struggle hard, they struggled, they struggle, and Allah (AJ) asked them, 'So who's better, the one whom is walking upright on a broken path.' You don't know what the condition of the shaykhs, what they go through all day long. You just see them smiling. They don't walk around, 'Oh, everything is so bad, everything is so bad.' That wouldn't be a shaykh like that because Allah (AJ) told them, 'Walk upright. Keep your head up and happy even if your path is broken all in front of you.' That's why there's no complaining.
﴾أَفَمَن يَمْشِي مُكِبًّا عَلَىٰ وَجْهِهِ أَهْدَىٰ أَمَّن يَمْشِي سَوِيًّا عَلَىٰ صِرَاطٍ مُّسْتَقِيمٍ ﴿٢٢  
67:22 – "Afamai yamshee mukibban 'alaa wajhihee ahdaaa, ammay yamshee sawiyan 'alaa siratim mustaqeem."  (Surat Al Mulk) 
"Is then one who walks headlong, with his face down/pleading, better guided – or one who walks upright on a Straight Path?" (The Sovereignty, 67:22) 
Allah (AJ) Loves Us and Wants to Bring Out Our Fragrances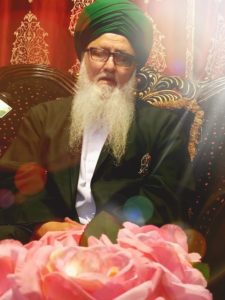 Everything is about a struggle every struggle is Allah (AJ) loves me. He wants to bring out my fragrances. Says, 'You're like a rose; if I squeeze you the whole Earth will be drunk from your fragrance. And every time I put hardship upon you and every time you cry that fragrance is released upon Earth.' Our life is to be the rose, so the hand that continuously squeezes us, bring out a beautiful fragrance.
كُنْ كَالزَّهْرَةِ الَّتِيْ تُعْطِيْ عِطْرُهَا حَتَّى لِلْيَدِ الَّتِي تَسَحَّقُهَا – (الإمام علي بن أبّي طالب 
"Kun kazzahratil lati tu'ti 'itruha hatta lilyadi allati tasahhaquha" (Al Imam 'Ali ibn Abi Talib) 
"Be the flower that gives its fragrance even to the hand that crushes it." – Imam Ali (as) 
Be loyal, be committed and everything about your character Prophet ﷺ is checking off, checking off, checking off, that, 'This is a rijal. That nothing distracts him from the path of Allah (AJ). Not his shaykh, not anyone will take him off the course of the love of Sayyidina Muhammad ﷺ.' You'll be tested with everything, everything. When Allah (AJ) tests you with your life, with your family, with your children, with every relationship will be tested. Everything around you will be tested to see if it is Allah (AJ) that you love and the love of Sayyidina Muhammad ﷺ is your destination.
We're the Actual Qurban in Life

We pray that Allah (AJ) give us the understanding of this qurban (sacrifice). To live a life of and to be the qurban. That, 'Ya Rabbi, let me to sacrifice myself. Let me to put myself on the table. For every time Allah (AJ) cuts, because Allah's (AJ) knife is unfortunately not too sharp. You know if it was one death blow it would be easy, we would be dead before we're dead, say, 'Oh wow, we reached sainthood.' But Allah's (AJ) knife is a little bit dull. And every time somebody backbites you it's a stab; every time somebody hurts it's a stab. Every time life deals an unfortunate event it's another stab and we find ourselves, 'We're the actual qurban.'
The Nation of Muhammad ﷺ Rises From the Qurban of Sayyidina Ismail (as)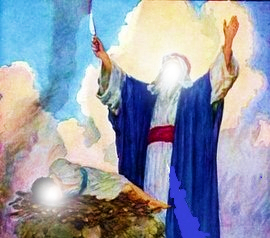 Because what Sayyidina Ibrahim (as) didn't accomplish the nation of Sayyidina Muhammad ﷺ came. From Sayyidina Ismail (as) was the coming of the light of the most praised, the most honoured Prophet of all creation, the nation of Sayyidina Muhammad ﷺ rises from that qurban. And what no nation and no companionship of any Prophet had achieved in the nation of Sayyidina Muhammad ﷺ. That 124,000 Sahabi (Holy Companions of Prophet ﷺ) that would have dropped their life in a blink, in an instant they would have accepted to be under the knife of that qurban. And the family under the knife of the qurban.
The Family of Prophet ﷺ Gave the Ultimate Sacrifice

And as we're leaving Dhul Hijja and entering into Muharram, they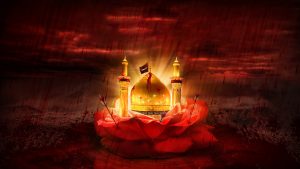 didn't say it by just their tongue and say, 'Oh we are Ahlul Bayt (as) (Holy family of Prophet ﷺ), and we are Sayyids, and this is my grandfather and this is my grandmother.' They put their lives in the field and they said that, 'I'm going to be slaughtered to show you my example.' What they wanted of a sheep, we are that sheep.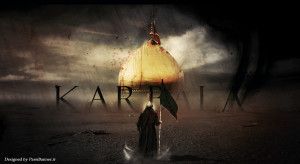 And Imam Hussain (as) went and gave his life, the life of all his children and grandchildren. Witnessed their death before his death. In chivalry that you say that, 'Oh, let me die so I don't have to see them die because that's going to be very hard.' How the character is that not only we are not going to give a lamb and say that, 'Ya Rabbi, take this problem with the qurban. I want to let my entire family fight before me and let them all pass away. And after they've passed away I'll be the last one like the captain of the ship to go down.'

The Real Ahlul Bayt (as) Inherit the Difficult Life of Imam Hussain (as)
Unimaginable, unbelievable! They are the role models of Ahlul Bayt (as). Not that you claim your title, claim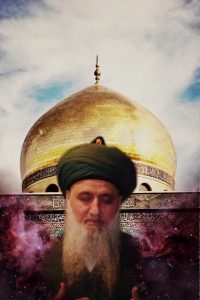 all these things but actually it's a responsibility. If you meet the real Ahlul Bayt (as) they're under continuous difficulty, continuous attack, continuous attack. People spreading rumours and stabbing them every day that from every direction is a deceit. And every location is a Karbala for them and every day is an 'Ashura for them. They wake up to see who has deceived them now. And then you know that that one is an inheritor of Imam Hussain (as). Not the people of ease but the people who continuously struggle. Because they're inheriting from that maqam, from that soul and from that personality. 'I dress you from my dress. I dress you from my character. I dress you from my flavour,' so that your heart is a flowing ocean of their reality.
We pray that Allah (AJ) dress us and bless us with the reality of the qurban and give us a life in which to see the holy month of Muharram. And that Allah (AJ) start that pilgrimage to the Divine with the reality of Muharram and all of the lights and blessings of 'Ashura. That Allah (AJ) dress us and bless us with those lights, inshaAllah.
Subhana rabbika rabbal 'izzati 'amma yasifoon, wa salaamun 'alal mursaleen, walhamdulillahi rabbil 'aalameen. Bi hurmati Muhammad al-Mustafa wa bi siri Surat al-Fatiha.
Special thanks to our transcribers for their help with transcribing this suhbah.
Original Date of Suhbah: August 1, 2020
Related Articles: 
Please Donate and support us to spread these heavenly knowledges.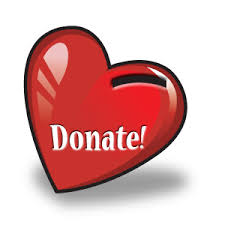 Copyright © 2020 Naqshbandi Islamic Center of Vancouver, All Rights Reserved.