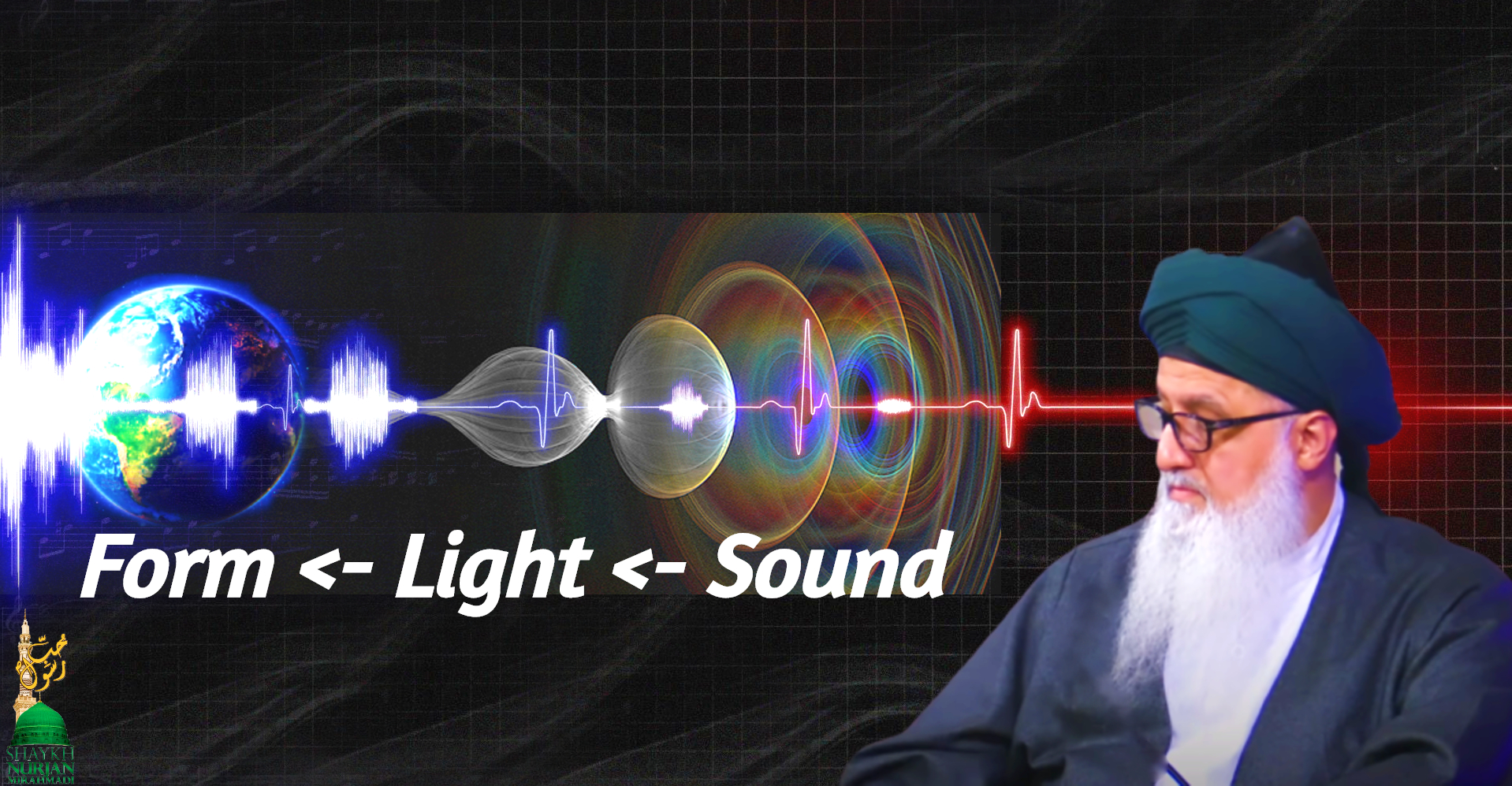 Heart is a Finely-tuned Instrument Q&A
From the Realities of Mawlana (Q) as taught by Shaykh Nurjan Mirahmadi.
A'udhu Billahi Minash Shaitanir Rajeem
Bismillahir Rahmanir Raheem
I seek refuge in Allah from Satan, the rejected one
In the Name of Allah, the Most Beneficent, the Most Merciful
Question: When someone else has a temperature I also feel as though I have a temperature but magnified, any understanding on that?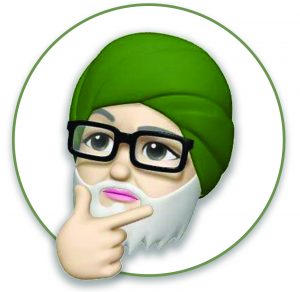 Shaykh Nurjan Mirahmadi: You have to get somebody to slap that person, and then slap you. See if you felt that! [Laughter] You could have an affinity with people in your heart. So there can be such a connection and such a bond, and such a love that the feelings and the emotions of one can be felt by another. And those whom they are training their hearts, the heart is a fine-tuned instrument, in which we described 'tuning.' So the purpose of being loyal with the shaykh is the whole subject of tuning. If you come into the zikr (remembrance), the shaykh is vibrating with a frequency. And let's say for your understanding to put into words, he's vibrating at a ten, another shaykh is vibrating at a nine, another shaykh at an eight, not in powers but different frequencies.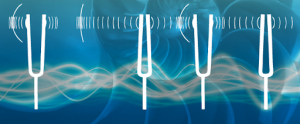 The reality of what the shaykh is doing is that when you come into their association, whether live or online, they're going to negate you, they're going to teach you, they're going to bring down all of your frequencies, and then they're going to resonate with their frequency onto you. So then you become like a tuning fork. Where you put it up and you go 'bowowo' [indicating the vibration of hitting a tuning fork]. 'I have my own special effects' [everyone laughs]. And then the other thing goes, 'wowowo' [indicating replication of frequency]. You can actually tune something because it's all based onto your frequency as soon as you hit the one thing, the other things vibrating the same.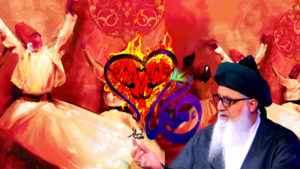 What do you think then is the power of the heart which is the most delicate instrument from Allah's (AJ) creation. When you're in tune with the shaykh and you're doing the practices they're telling you, keeping the way of what they're telling you, they're negating your frequency. As soon as you attend their associations you're vibrating at their frequency. Their energy is dressing your zikr, their frequency is dressing your frequency. And that's why Shaykh Abdullah al-Faiz ad-Daghestani (Q) said, 'Just sit five minutes with me and I take you to my station.'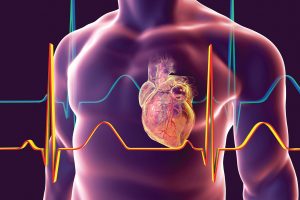 They're inheriting from that reality. That as soon as they're on their frequency they're uplifting the servant to where they are. So, it means these realities of attuning, as soon as you begin to train in tafakkur (contemplation), train in the way of tariqah (spiritual path), your heart becomes very sensitive. And you may go somewhere and feel that your heart is beating very fast as if you feel agitation but it's not you that's agitated. You could be talking to someone who's very angry, and you feel their heartbeat moving very fast. That you feel uncomfortable, you think something's wrong with you. What's wrong? It's not you but it's attuned piece of equipment (the heart). If it goes somewhere where someone is resonating very angry, very aggressive, you can feel it.

And there are many students who will begin to feel. That's why we said then, 'Pay attention to your heart!' When you enter into somewhere and your heart's telling you, 'Something's not right, something's not right,' get out! When you go somewhere and someone's talking a certain way and you feel in your heart something's not right, something is not right! So yes, this is the beginning of understanding attuning. And this is the beginning of the understanding of the realities of sound. Sound is something that it's not imaginable. How much important sound is and how the sound can manipulate everything? So the frequency in which they resonate and that's Allah's (AJ) gift. It's not that they're acappellas and they practice a certain sound, it's not that reality, 'Ohhh' [Shaykh makes low pitch sound], and then you start to change. It's the reality of their soul because their light is an energy; energy is a sound. So that "Yusabbihu bihamdihi," for everything is praising.
﴾تُسَبِّحُ لَهُ السَّمَاوَاتُ السَّبْعُ وَالْأَرْضُ وَمَن فِيهِنَّ ۚ وَإِن مِّن شَيْءٍ إِلَّا يُسَبِّحُ بِحَمْدِهِ وَلَـٰكِن لَّا تَفْقَهُونَ تَسْبِيحَهُمْ ۗ إِنَّهُ كَانَ حَلِيمًا غَفُورًا ﴿٤٤ 
17:44 – "Tusabbihu lahus samawatus sab'u wal ardu wa man fee hinna wa in min shayin illa yusabbihu bihamdihi wa lakin la tafqahoona tasbeehahum innahu kana haleeman ghafoora." (Surat Al-Isra)
"The seven heavens and the earth and whatever is in them exalt [praises] Him. And there is not a thing except that it exalts [Allah] by His praise, but you do not understand their [way of] exalting. Indeed, He is ever Forbearing and Forgiving." (The Night Journey 17:44)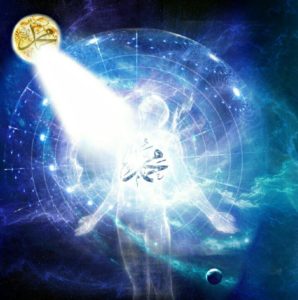 So the praise that Allah (AJ) gives their soul is by Allah's (AJ) power. So He's not saying something at a sound level that people don't understand. It's the gift that Allah (AJ) gave to his soul, that Allah (AJ) has written a hamd (praise) within their soul. That soul has the power to influence other souls. So you see it as light and the lights are influencing. In reality it's an energy, so the energy is influencing. Its highest reality is actually, it's a sound. And the sound of that shaykh is influencing your soul, inshaAllah.
Question: Can you please enlighten us about the realm of barzakh and the realm of malakut?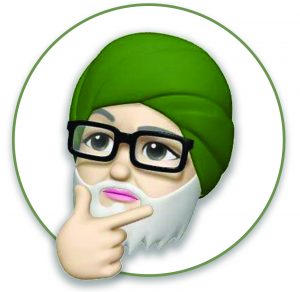 Shaykh Nurjan Mirahmadi: That requires a whole show, but inshaAllah. Alhamdulillah, the teaching is all about malakut, the world of light and to reach towards that world of light in this life. How to be dressed from the world of light and how to take the understanding from malakut and not the mulk (earthly realm). Not the physical realm for every understanding but the realm of light and what's the importance of the world of light. One understanding is it's timeless, there is no time; light has no time, it's constant. So then anything from the world of light is timeless. So that then has a huge understanding for us.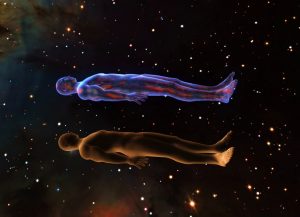 The barzakh and what happens within the grave is our whole preparation of tariqah (spiritual path). That, what do you want to do with your light? Do you want to build it now or you want to build it in the grave? Where then becomes the separation of mulk and malakut. Because as soon as you enter the grave your physicality – ashes to ashes, dust to dust. Your physicality is going to go away. And your spirituality, your soul has to separate. That process of separating can be very painful for people.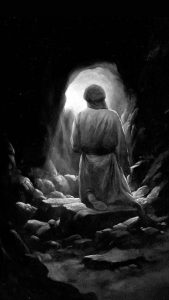 Or if you took a path in which all your life you practiced that separation; you were able to separate from your physicality, by your meditation, contemplation and by asking Allah (AJ) you're able to move your spirituality out of your physicality, so then why would the grave be difficult for you if you achieved that in physicality? But if you're locked and you never practiced that, can you imagine then the difficulty of trying to separate these two realities. And that's what becomes the difficulty of barzakh. And everything has to be in the grave, the service has to be in the grave and many different realities they taught from the world of light, inshaAllah.
Question: How can one control the whims of his nafs and bad desires, and protect himself from his bad desires especially with all such media around?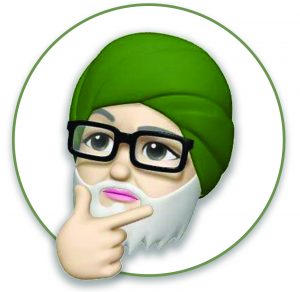 Shaykh Nurjan Mirahmadi: Yeah, we talked on that before many times that all these practices all these zikrs (remembrance), all these salawats (praisings) are a fire against the nafs (ego). And why zakah (charity) and why giving is a cleansing? Because it has a deep reality in following the tariqah (spiritual path) following the advice of the shaykhs – give.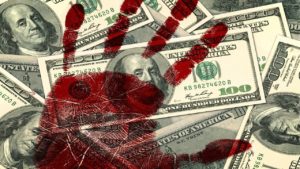 That every time you give, you're taking away a sickness that's been put upon you through your rizq (sustenance). So why Allah (AJ) asks for zakah? Because what you make has a burden in it. Who you made it from, what you did to make that? You're the number one credit card sales guy that all these people have credit cards that they don't need – there's burdens in everything. Everything that someone does is accountable for something to Allah (AJ). So He (AJ) knows that whatever we're going to do in life is making burdens.
So the concept of zakah was what, is to clean it. It's like an infection that insan (human being) can't see upon themselves. When the infections are festering, and festering, and festering, they only see the bad characteristics. But what awliyaullah (saints) are supposed to see, the scabs. They see that all these difficulties that shaitan (satan) is putting upon the body of all these sicknesses and all these things that are making the desire upon the person. So every time they give, it's as if they went to the doctor and he cut the abscess. Right? Because if you have a big abscess you just say, 'I have a lot of pain, I can't move my leg.' But what the doctor sees, he sees an infection so if he cuts the abscess means he cuts all the bacteria to come out. Only then can healing begin.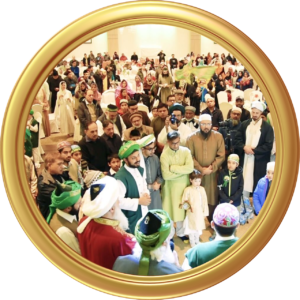 So then there's a tremendous reality in being of service. Your zakah can be your time, can be your ability, can be whatever Allah (AJ) has given to you. You put into that way to heal yourself, to participate. Anytime you do something wrong, punish yourself. That if you're continuously watching something you're not supposed to be watching, then say, 'Every time I watch it, I'm going to give fifty dollars to Mawlid.' It makes something against your nafs. Before, shaykhs punished themselves, but we don't want to talk like that because then people can, you know, inflict difficulty.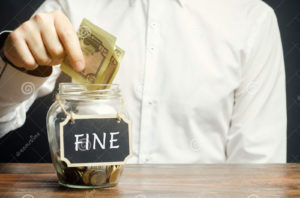 But there has to be a consequence in yourself otherwise it's a continuous line that you pass. So say that, 'Every time I do something wrong that I didn't want to do, I'm going to pay a fine.' So that fine is not only something on your ego that, 'Oh gosh we're going to empty our accounts like that.' But at the same time it's an immense barakah (blessing) because you're giving in the way of Allah (AJ). So there's all sorts of ways that you can handle that. Anyone who wants to pray, drink a lot of water before you sleep so all night long you have to wash and make wudu (ablution). So then there's all systems in which to implement to achieve what we have to achieve.
Subhana rabbika rabbal 'izzati 'amma yasifoon, wa salaamun 'alal mursaleen, walhamdulillahi rabbil 'aalameen. Bi hurmati Muhammad al-Mustafa wa bi siri Surat al-Fatiha.
Special thanks to our transcribers for their help with transcribing this suhbah.
Original Date of Suhbah: July 9, 2020
Related Articles: 
Please Donate and support us to spread these heavenly knowledges.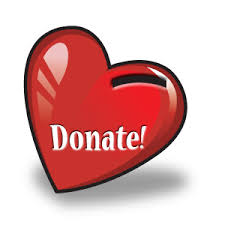 Copyright © 2020 Naqshbandi Islamic Center of Vancouver, All Rights Reserved.