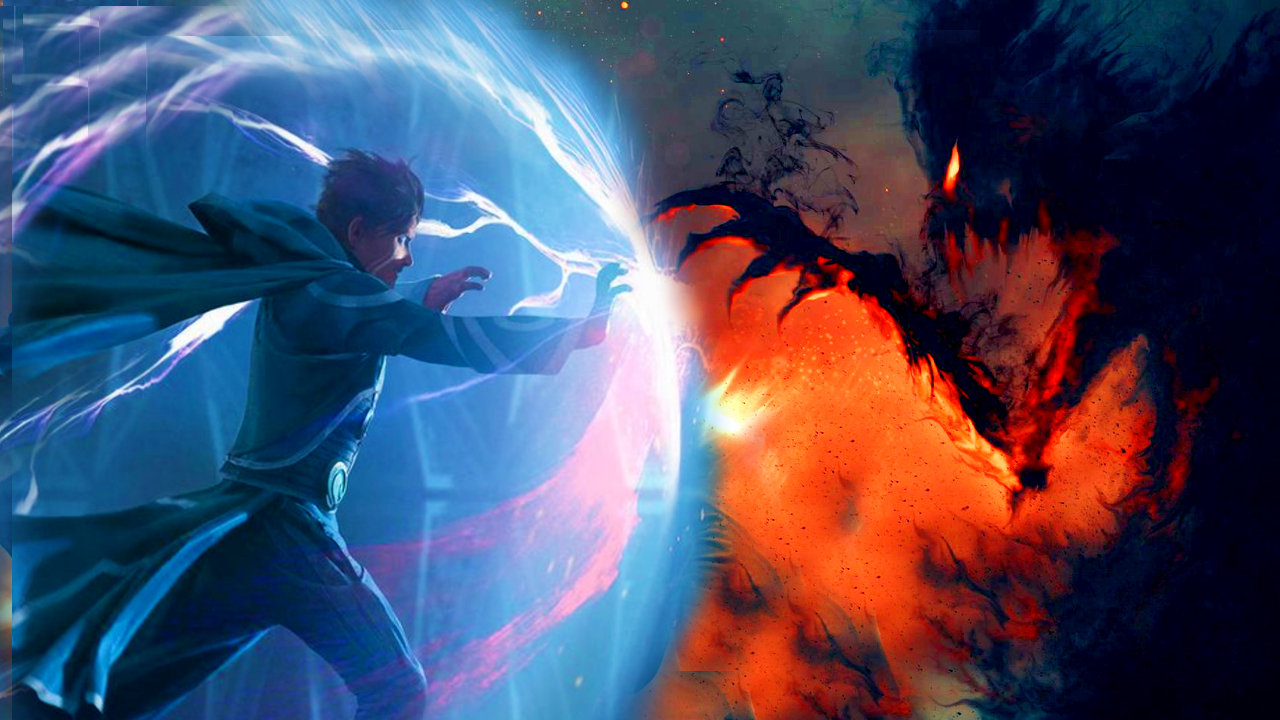 How To Protect Yourself From Evil Eye Q&A
From the Realities of Mawlana (Q) as taught by Shaykh Nurjan Mirahmadi.
A'udhu Billahi Minash Shaitanir Rajeem
Bismillahir Rahmanir Raheem
I seek refuge in Allah from Satan, the rejected one
In the Name of Allah, the Most Beneficent, the Most Merciful
QUESTION: How to prevent bad and evil thoughts manifesting in your head while walking in the righteous path. Can Shaykh please explain? Also, how can smoke prevent those thoughts deceiving us?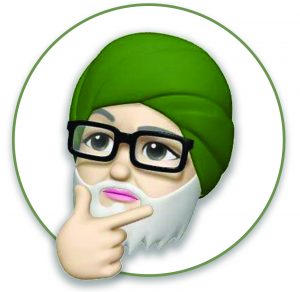 Shaykh Nurjan Mirahmadi: A'udhu Billahi Minash Shaitanir Rajeem, Bismillahir Rahmanir Raheem. Atiullaha wa atiur Rasula wa Ulil amre minkum.
﴾ياأَيُّهَا الَّذِينَ آمَنُوا أَطِيعُواللَّه وَأَطِيعُوٱلرَّسُولَ وَأُوْلِي الْأَمْرِ مِنْكُمْ…﴿٥٩
4:59 – "Ya ayyu hal latheena amanoo Atiullaha wa atiur Rasula wa Ulil amre minkum…" (Surat An-Nisa)
"O You who have believed, Obey Allah, Obey the Messenger, and those in authority among you…" (The Women, 4:59)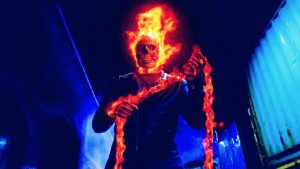 "Wa ana abdukal 'ajeez, wa dayeef, wa miskin, wa zhalim, wa jahl," and always a reminder for myself that anytime we take a path towards goodness, that it's a fight with shaitan (satan). And that shaitan is not going to let us just walk to the finish line. Everyone is assigned a devil to deceive them. And as soon as you accept to be a servant of Allah (AJ) and accept to take a path, that devil is fired and a much stronger devil is brought on. They have degrees in their rank and stronger devils are sent each time the believer rises in their belief, also their devil is rising.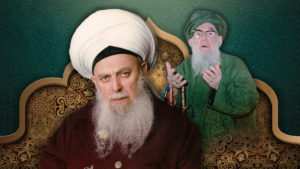 The stronger devils are coming to them to deceive them, to make them to leave their path. So there is no ease in religion. And that's why the guidance and never leaving the hand of the guide, never leaving the nazar (gaze) of the guide. That once you leave the hand of the guide and guidance, and leave the nazar of the guide, shaitan has grabbed you. And that is the whole danger and that's what we pray that Allah (AJ) keep us under guidance under the nazar of awliyaullah (saints) through our good actions and good deeds.
The second part of smoke I don't understand. What does it mean? I don't think smoke prevents those thoughts. I don't understand what that means. The understanding of keeping the connection, doing the practices, burning the bakhoor (incense) and the good fragrance; that's so that you can bring the good energy and the benefit and the barakah (blessing). And there are bakhoors that are specific to what Prophet ﷺ mentioned of blessings and deep in the Naqshbandi roots which are esphand. And esphand is a flower from paradise. That it's called the wild rue, wild rue seed, and when you burn that seed it takes a lot of the bad eye away. The nazar of people and the bad energy, they don't like the smell. So it's not the smoke, but because you're talking about the spiritual world, it's related to smell.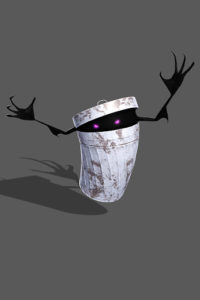 Their food is smell, their energy is the subtleness of fragrance. It means that a being that has no body, they work with the air and wind around them. So the bad beings, they're attracted to the bad smells. And they live off and their sustenance is the bad smells. So the very bad ones they're around the rotten carcasses; when you see things begin to rot it's because they're around that energy and taking the life force of that out. And they're around the trash and disposal; everywhere there is waste and the smell is very bad, the bad beings are there and they take from that energy.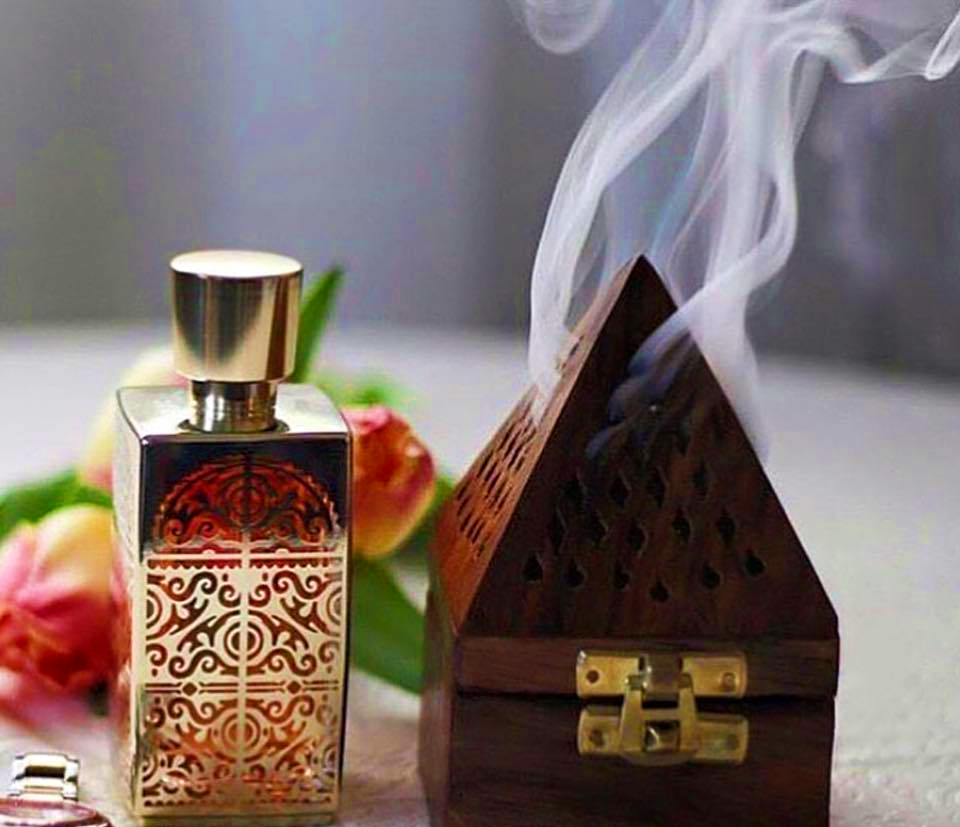 The beatific beings, because of their vibrations being higher, then they require the beatific fragrances. That Allah (AJ) has destined for them of the esphand, of frankincense, all the bakhoors and myrrh, and all of these different bakhoors that Allah (AJ) has inspired the Prophet ﷺ to bring and to keep for humanity. Those fragrances that bring a positive energy, that bring and attract all of the believing servants of Allah (AJ) and believing creatures. As a result of them being attracted to those fragrances, you're surrounding yourself with a positive energy field. And that positive energy field, will push away every type of negative energy.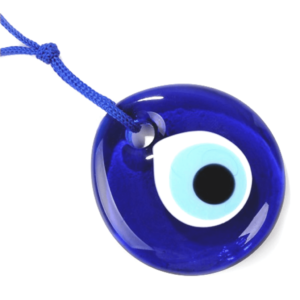 So, that becomes the importance of the company you keep. When you're trying to keep the company, then it's important to have their energy to make the environment to be something positive for them. The salawats (praisings upon Prophet Muhammad ﷺ), the Qur'an being played, the bakhoor and the attars (perfumes) – all of these are important and they bring out this important energy. It's important here also to remind ourselves that when someone asks about the evil eye, and they showed this Turkish design of a blue, has like an eye with the color of blue.
And they put it out and they were making fun of people and saying, 'Oh, look, look! You think this is going to take something away? And Allah (AJ) is the only protector.' And they were mocking that, 'Oh, this evil eye thing, how is that going to help you?' And because they don't understand energy so they make everything like kindergarten and they think, 'Oh, Allah's (AJ) the only protector.' Yeah, Allah's (AJ) the protector but Allah's (AJ) the educator.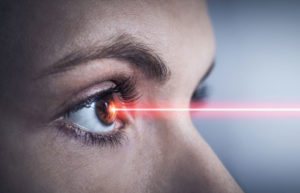 And if Allah (AJ) educates you on the importance of energy, then the first level of education is that you're an energy being. Insan (human beings) are energy beings. Their eyes are like weapons. Like a laser, advanced laser weapon. As soon as they look at you, they send their weapon and they hit you. If their heart is bad when they look at you they hit you with a bad energy. If their heart is envious and it wants what you have in life, they look at you, they hit you with an energy. So everyday insan is firing a weapon from his eyes and her eyes. And that's why if you understand the energy, you'll understand the greatness of the sunnah (way of Prophet ﷺ).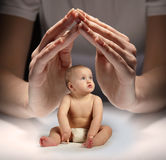 So when we have beautiful young children you don't expose their skin and you don't put them in front of everyone, in front of the internet. Because all the people whose children are sick, they look at that and they have envy that, 'Why my child is sick and yours isn't?' Or, 'Why do you even have a child and I don't?' Or, 'Mashallah, it's so beautiful this child, and mine is not.' And that creates a horrific energy from people's eyes like a weapon, like a gun you're firing, and that's what makes the child to be sick and people to be sick. If you go around showing your wealth, and there is some people who have no wealth, all of their hasad (jealousy) it goes to you. So then the energy masters would come to teach us is, 'Deflect, deflect this problem, deflect the eyes of people!'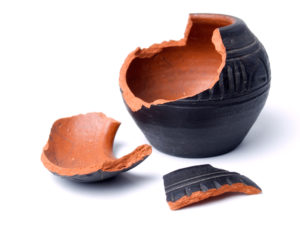 So, remember many years ago we were teaching, if you have a beautiful home, put something at the entry of your home broken. Because when people are coming they're saying, 'Mashallah, Mashallah why this person has life like this?' Then put a broken pot at the door so people look. Because the minute their eye looks at the pot they feel a happiness, 'Look this is broken, ha-ha, look it's broken!' And that's all you needed. Because their eye, they fired their eye into that and not into you and your home. And same thing, everything is about deflecting the energy of people.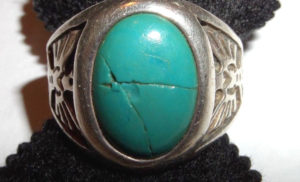 So the concept of that blue, and the blue of turquoise, and the blue of the evil eye emblem is not that it had power; the power is only in Allah (AJ) but Allah (AJ) is teaching us that, 'You don't understand how gifted you humans are with the energy you have.' That as soon as their eye looks at the blue, it pulls the nazar (gaze) onto that blue, because blue is a color that attracts you. As soon as they looked at that ring and look at your necklace, or they look at that blue stone, it was to take the bad nazar of people. And many times you'll see if you wear the turquoise and you have that emblem somewhere it cracks and breaks. Because somebody is firing from their eyes without any control.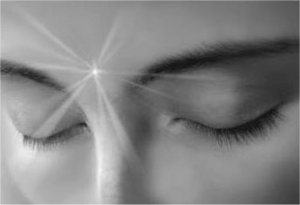 And the people who are trained they have a control. And that's why tariqah (spiritual path) comes and teaches them that keep your eyes on your feet. Don't fire your weapon at people, don't let your nazar to be contaminated, and at the same time you, when you walk, if you have a light in your heart, don't look with your head everywhere because devils will fire into your eyes to take away your light. So, that's why nazar bar qadam was to keep your eye upon your feet, and keep your vision, and safeguard that energy so that you use it only when it's necessary. If all day long you're walking around with a face looking at everyone, all of their negativity comes onto you and it enters the heart, and hits the soul and the heart of that insan from their eyes, inshaAllah. So it's not the stone that has power, it's the teaching that has power.
QUESTION: Can dreams give signs towards important matters or is it just from nafs (ego)? Should we not pay attention to it at all? Every time I decide by myself it causes problems.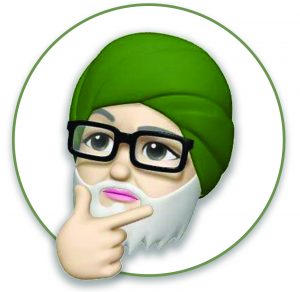 Shaykh Nurjan Mirahmadi: Imam ar-Rabbani (Q) from the Naqshbandi shaykhs described for us that, 'The higher is the living, is the tafakkur (contemplation).' The concept of dreaming for us is that your nafs (ego) is so big and so strong that you have to go to sleep just to get an inspiration. So, we don't try to shoot that as our goal. That, my nafs be so big and keep it to be so strong that I only can get guidance by putting my body to sleep. That the sleep is a state in which your body has to be taken out of the way for you to get guidance. And as a result of the dream world, is influenced by your food.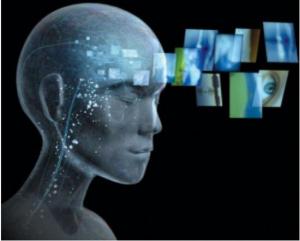 So if you have spicy food every night, of course you're going to have dreams that are affected by the condition of your belly. Dreams also have a system within your active mind. Your mind is like a movie, and you have many thoughts and many things playing out in your mind, then it's like winding, and winding, and winding, and winding. By the time you finally sleep this 'un-played movie' will begin to play within your mind. All the unfinished events of your thoughts will begin to play in your mind.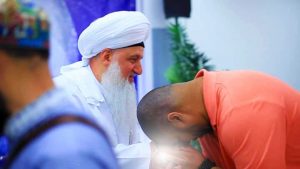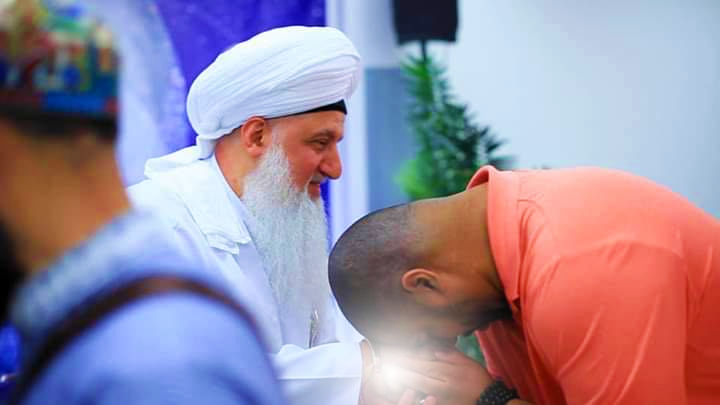 And that's not an inspiration; inspiration and wahy (revelation) is for only the Prophets (as). And that was a guidance for them from Allah (AJ). So our highest level of guidance is to be guided by a shaykh. So, it means go and find a shaykh and ask for your guidance and get your daily coordinates, and see how that guidance is going to differ from what your heart wants and what your mind wants. And then, when the shaykh begins to train you through your tafakkur, your meditation, your contemplation, he's teaching you how to bring down your character, bring down your nafs and get your living guidance.
As soon as you meditate, connect with their heart, they want to give you feed and the guidance live, not in your sleep. They want to guide you while you are awake. And that's a much higher level of guidance. And they look down upon the guidance through sleep and they don't even care to hear from it because it's all nafsani (egocentric). It's like Google doctor, if you have a doctor and the doctor from Harvard, and you keep trying to take your guidance and medicine from Google, for what?
Question: I don't know what is happening to me, I'm going into a depression sometimes. I want something, sometimes this life seems to be a burden upon me, can I get help?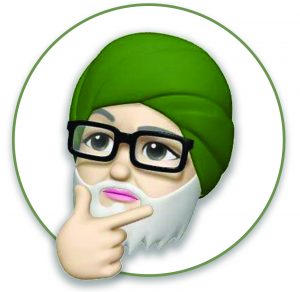 Shaykh Nurjan Mirahmadi:  Yeah, I think we talked about that before, that everyone in Naqshbandiya and following a tariqah (spiritual path) is bi-polar. Now, it's not a clinical diagnosis of bi-polar because we don't agree with those clinical diagnoses anyways. But for us the understanding of bi-polar is the polarity. You're either up, on your north pole, or you're really depressed on your south pole. As soon as you get a good feeling, a nice zikr (remembrance), a good inspiration, oh, you're north! You're up so high you think you're the khalifa (deputy) of the world. And then all of sudden nothing comes to you. One day, two day, one week, two weeks and you're north of the border below Mexico and, 'Just forget it, I don't want anything.' So they're going from high to very low.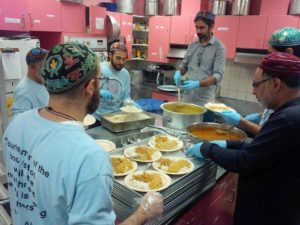 And Allah (AJ) is inspiring the servant that, 'Don't do your deeds just to have visions and to have experiences. Do what you have to do because of love. And in love you should expect no reward but you should expect to be of service.' And that's why then they teach you to have sabr (patience) and to really enter into a state of sabr where it's to have no expectations. So, 'When I don't expect anything in life, I'll be happy with everything. So, I gave a big donation and I don't expect Allah (AJ) to accept it. And when Allah (AJ) wants, He'll show me that He accepted it. And that becomes something very sweet to me.'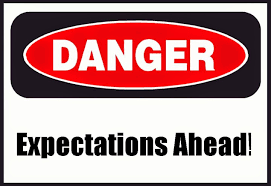 But if everything I think I'm going to give five dollars and I'm going to see ten dollars in return, it's a business then. It's a business transaction with Allah (AJ) and that's not good, and that's not the manners. Because of that expectation people become very depressed in the spiritual world. They're being of service, they're giving, they're doing, they're expecting all sorts of openings on their time instead of Allah's (AJ) time.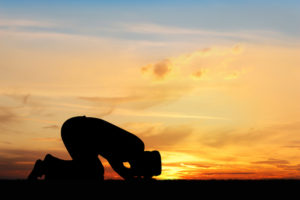 And this is about submitting and we submit to Allah (AJ) and Allah (AJ) doesn't submit to us, astaghfirullah. So they teach the whole package, 'Do what you got to do out of love and in life expect nothing from anyone!' As a matter of fact now only don't expect it, but you should expect that everybody is going to do their worst to you. And you're only doing what you do for the love of Allah (AJ) and His Rasul ﷺ, and not for people.
QUESTION: What should be one's state of mind when we think we're going to die? I always have a fear whenever I have such thoughts and I heard from one of the speeches that fear is the opposite to faith. How can I rectify it and resolve it?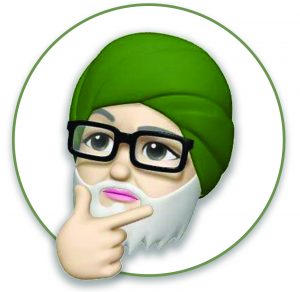 Shaykh Nurjan Mirahmadi: The concept of faith, they divide and they keep dividing for us – faith and iman is love. If you don't have love you don't have faith. Faith is not going for Jum'ah and faith is not praying and faith is not giving. Those acts were supposed to open love in your heart. If the servant is void of love they have no faith. If Allah (AJ) loves you and He wants to give you, He gives you love and muhabbat. And that love and muhabbat is the reality of iman.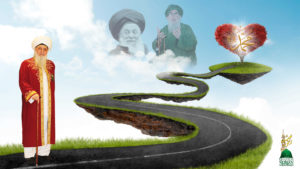 So when you feel that you love Prophet ﷺ, and you love those who love Prophet ﷺ, and that love is opening a deeper love and a respect for Allah (AJ). Out of love that, 'I love Him and I don't want to disappoint Him, I love Him and I'm trying to make Him happy with me by keep working, keep trying to do something more and more. To give, to sacrifice, even take the abuse of people because of my love for Allah (AJ).' That's love! When you feel that love, then why are you fearing death? Because when you really love somebody you're anxious to go meet them and be with them, to see them, you would go oceans to be with them, because that's love. When you really love you're waiting for a day that this life ends and I can be with Prophet ﷺ. That, all this difficulty will end and these sadnesses will end, and I can be resurrected at his ﷺ feet to be of service to him eternally.

When you feel that love then what is there to fear? And what's happening now is very important; I said if anyone wants, you Google three numbers. Type in three numbers and the word 'New cases.' Type in any three numbers in Google and just type 'New cases.' And all of a sudden all of these articles with that number appears about this new pandemic. Isn't that bizarre? It could have been cases for iPhones. It could have been cases for legal. It could have been cases for anything, but what's happening now in this world for whatever reason is they want to rule by fear.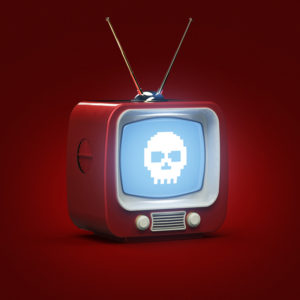 The pandemic is not the sickness, but it's the fear. What's happening on earth and how shaitan (satan) rules by fear. And fear is the opposite of faith. And that's all that shaitan wants to do is make people to fear, fear, fear, and before the person knows it they have no more faith. Because they took their fear not from Allah (AJ), when Allah (AJ) says in Qur'an, 'You fear only Me. If you're wrong with Me no one can save you, not a mask, not a ventilator, and not any medicine. And if I want I'll kill you by a bus, throw you off a cliff or I'll make your plane to fall down.' So, the only fear is for Allah (AJ). But now you know this 'one-eyed box' is making everybody to fear. To panic, they're hiding in their rooms.
﴾وَاتَّقُوا اللَّـهَ ۖ وَيُعَلِّمُكُمُ اللَّـهُ ۗ وَاللَّـهُ بِكُلِّ شَيْءٍ عَلِيمٌ ﴿٢٨٢…
 2:282 – "…Wat taqollaha, wa yu'allimukumullahu, wallahu bi kulli shayin 'Aleem." (Surat Al-Baqarah) 
 "…And Be conscious of/Fear Allah, And Allah teaches you. And Allah is the All-Knower of everything." (The Cow, 2:282)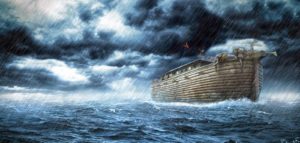 You know that's the symbol from Sayyidina Nuh (as) and we told many years ago that when Nuh (as) was building his ship; his ship is the ship of faith, and every shaykh is building a ship, and they tell people, 'Come to our ship, come to our ship of safety.' And what did his son say in the end, 'Ah! Baba I don't need to come with you, I'll find my own mountain for safety.' And that's what shaitan wants, is people just running like a chicken without their head; scared of everything and they don't know what to believe, they don't know what's going to save them.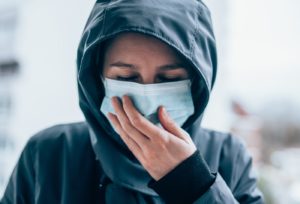 One day they tell them, 'Put this mask on your face all day long,' and later people saying, 'They can't breathe they have asthma,' they're choking from their carbon dioxide, or monoxide. And then they say, 'Okay, maybe the mask isn't so safe to wear all the time.' But everyday their guidance is changing, but the main thing is fear. And what this test now that awliya (saints) understand that we're students of these awliyaullah, that you have fear only for Allah (AJ). Tie your camel, do the best that you can, and do the best work that you can for Allah (AJ), and Allah (AJ) is the only one who can determine your coming and your going; your life, your death, your misery and your happiness. If you keep that in perspective then, alhamdulillah, when we got to go, we got to go. InshaAllah.
QUESTION: Do you have any recommendations for a beginner for your books, or which books do you recommend or what to do?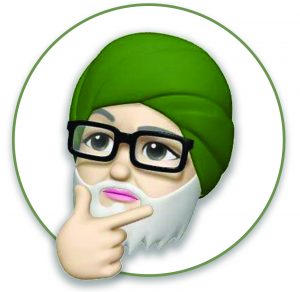 Shaykh Nurjan Mirahmadi: Yeah, for the beginner who's coming from a western audience, the beginner book is the angelic power, 'In Pursuit of Angelic Power.' That, that is for a beginning western audience and their interest in energy, their interest in mediation. All of that is important for the muraqabah (spiritual connection), for the meditation, for all of the spiritual practices.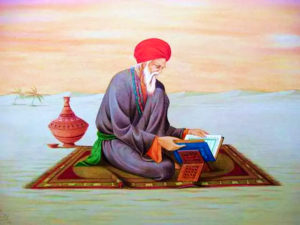 And they read one chapter and meditate; it's not a book in which to read through it in two weeks. This took a lifetime to make that book and you got to spend a lifetime or two or three lifetimes to read it and understand it, because it took me a lifetime to write it; you're not going to get it in two weeks! That's overestimating your ability. So the adab (manners) is that, 'I'm going to read a chapter and then I'm going to meditate. And I'm going to bring that knowledge into my heart; I want to live it, practice it and understand what it's talking about.'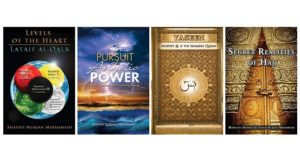 And the angelic healing and that reality is about energy, it's the part two of our intro into Sufi Meditation. Then the other books, basically based on deeper realities of the 'Levels of the Heart.' Then if they're going to make umrah and Hajj (pilgrimage), then the reality of tawaf and the Hajj and the 'Secret Realities of Hajj.' Those are all important readings and then the more advanced in the love of Sayyidina Muhammad ﷺ, it's the, 'Secrets of Surah YaSeen.' Any true lover of Sayyidina Muhammad ﷺ should have been reading the Secrets of Surah YaSeen, which is the heart of the Holy Qur'an and it's about the house of Allah (AJ). It's the secrets of what's emanating from the house of the heart of Allah's (AJ) Divinely Presence, which is the heart of Sayyidina Muhammad ﷺ. 'And you can purchase the book at Amazon.com,' [Audience member replies]. Yeah or you can download it or get the articles, whatever you like, inshaAllah.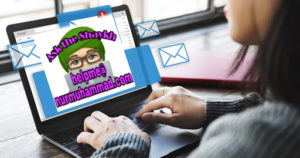 All of those who are watching please, please notify the guys online that if you're coming from the UK, and if you're coming from the British Muslim Television. Because we are working with them and we really want to get a feel of how many people are coming from the UK and the UK audience. So, anytime somebody logs-on, if you can be kind enough to say the BM TV show and that's why you're logging on or if you're coming in from the UK. Also, that please for those who are online and hearing, to do the [email protected], that way keep your communication line open with the organization. That way we can reach to you and give guidance. And interact with the Shaykh and build that relationship with the Shaykh, inshaAllah. Allah (AJ) dress you and bless you and give all much more.
QUESTION: What is love and how can one improve his akhlaaq (character) towards people especially towards those whom a person dislikes or does not get along with very well?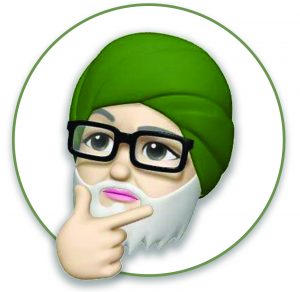 Shaykh Nurjan Mirahmadi: You heard of the song, 'What is love?' Love is faith, that's where we started off before that question. That love is not from what western people understand, but love is faith. And that love is such a deep reality from Allah (AJ) in which the servant becomes so compassionate and so passionate about everything they do, they understand Allah's (AJ) love is in everything when they're dressed by that love.
That, Allah (AJ) created all His creation with love. Allah (AJ) created everything with that Divine Secret and with that love is the only way they can feel it and begin to unlock it. They unlock the love within the flowers and how much love the flowers have for the Divinely Presence! That as soon as the sun shines on it they release their fragrances. They're showing and expressing their state of love.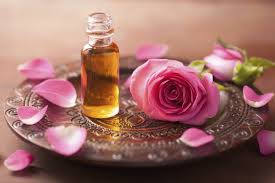 Everything in creation is giving their love and showing their love for Allah (AJ). And that's amazing how they even show their service. You know there are plants that you crush, and you crush them so bad, and they make a zikr (remembrance) and they have feelings and they have a reality within themselves. That even now scientists know that you can play classical music by all sorts of vegetation and plants then they grow; they respond to these sounds because they're alive with the form of light that Allah (AJ) has given to their existence. Can you imagine you take these things and you crush them with your hands and they give you this beatific attar (perfume) and rose oil and all these fragrances? So, they're sweet even to the hand that crushes them.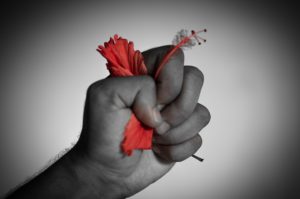 Then Allah (AJ) says that, 'Insan thinks himself such a big deal, he wants to be the khalifa (deputy) of everything but yet he can't even be like My rose. Where I crush him and make him to be sweet, most people if I crush them they become so sour, so nasty and so bitter.' So, we don't have to go far, just try to mimic a rose. Take the lavender or rose and crush them and see what a beautiful fragrance it has. And see if you can appreciate this love, then imagine loving people who were bad to you. And you're the rose and they're the hand. That's the reality. Anyone who bothers you, they're the hands of God and you're the rose at that moment. That Allah (AJ) is saying, 'Those are My hands and I'm crushing you and I still don't think you're better than My flower.' If you can't achieve a station better than a flower then we didn't get anywhere.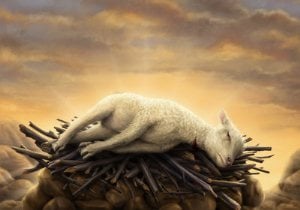 So we're always saying that nature is so much better than us. Look how the livestock on this qurban (sacrifice) is immense. If anyone's ever gone for real and in person qurban, this creature has an existence, it has a family, it has love, but for the sake of Allah (AJ) it gives its neck – it doesn't, you know, scream and yell. Allah (AJ) didn't even give it a tongue to curse you. Imagine if the creature could talk, what the hikmah (wisdom) of Allah (AJ) not giving them a tongue? It would have looked at you and say, 'You put that knife away right now, I'm going to bite you!' 
Right? The hikmah of  Allah (AJ) not giving these creatures a tongue and they lay their life down knowing that, 'Ya Rabbi, let them sacrifice me. Because as soon as they sacrifice me and they take away my life, my blood will go to clean them.' And that's why Allah (AJ) is giving us the tremendous ransom in the qurban, that what we are not achieving, and whatever sins have to be taken from us is as if like a, there's going to be a pound of flesh and Allah (AJ) is saying, 'It's a rahmah (mercy) that I don't punish you and I don't put you into 'azab (difficulty) and this creature will carry your burden; it will give its life on your behalf. And by means of giving its own life it raised even its existence, that's the mi'raj (ascension) of that creature.'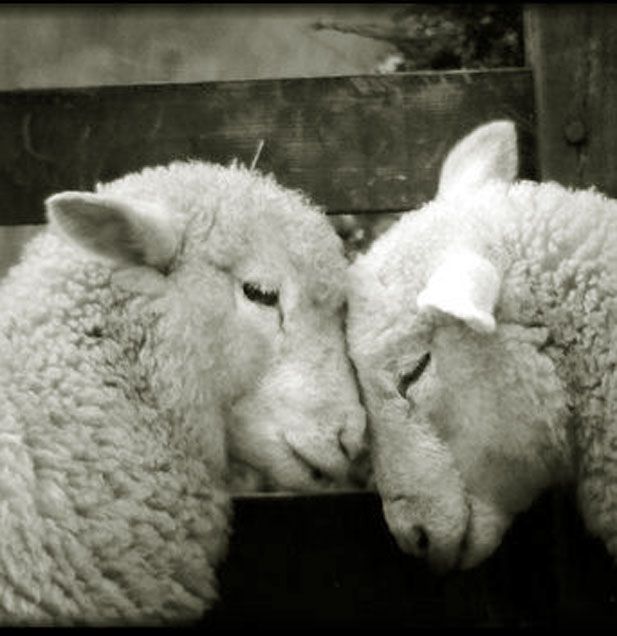 Every creature that Allah (AJ) created was given a secret on how it can rise in its reality. And it knows it can only rise if it's of service to Bani Adam. So, imagine when the lamb is sacrificing itself and saying, 'Ya Rabbi if you're going to be pleased with me and take away the sins of this favorite creation of Yours, I'm accepting to be the qurban.' And by means of the blood flowing, Allah (AJ) take away the sins from that servant and their family. This is immense, this is a rahmah (mercy), this is an immense love from Allah (AJ), love from the creatures, and the love that insan should have for all of these creatures. They should go very lovingly to these qurbans, these creatures are sacrificing themselves for our love so that our families will be safe. Don't treat them bad, don't disgrace them, don't humiliate them with what they have given in the way of Allah (AJ), inshaAllah.
QUESTION: Can you please tell us more about significance and concept of pictures of awliyaullah (saints). Do the recorded old videos have the same power as live broadcast?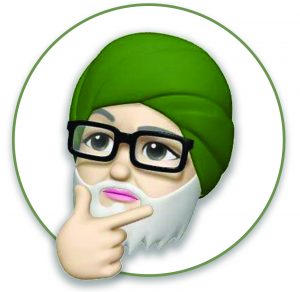 Shaykh Nurjan Mirahmadi: Yeah definitely. That, they say that looking at the face of a wali (saint) and a qutub is more powerful than looking at the face of the Mountain of Uhud. And then we can search all the hadith of the Mountain of Uhud and its treasures, of looking at the Jabal Uhud and how much Allah (AJ), Prophet ﷺ described the blessing. It means that the reality of what Allah (AJ) has given to their soul that don't deem them dead in their grave, they are very much alive.
﴾وَلَا تَقُولُوا لِمَن يُقْتَلُ فِي سَبِيلِ اللَّـهِ أَمْوَاتٌ ۚ بَلْ أَحْيَاءٌ وَلَـٰكِن لَّا تَشْعُرُونَ ﴿١٥٤
2:154 – "Wa la taqolo liman yuqtalu fee sabilillahi amwatun, bal ahyaon wa lakin la tash'uroon." (Surat Al-Baqarah)
"And do not say about those who are killed in the way of Allah, "They are dead." Rather, they are alive, but you perceive [it] not." (The Cow, 2:154)
That Allah (AJ) has given to them a soul that is alive and free from their body. As soon as you look at Allah's (AJ) creation, their soul comes to be present. So, as soon as you look at their face, watch their video, their soul is present with you, dressing you, blessing you. And this is what Allah (AJ) says, "Ittaqollah wa kono ma'as sadiqeen."
﴾يَا أَيُّهَا الَّذِينَ آمَنُوا اتَّقُوا اللّهَ وَكُونُوا مَعَ الصَّادِقِينَ ﴿١١٩
9:119 – "Ya ayyuhal ladheena amanoo ittaqollaha wa kono ma'as sadiqeen." (Surat At-Tawba)
"O you who have believed, have consciousness of Allah and be with those who are truthful/ Pious /sincere (in words and deed)." (The Repentance, 9:119)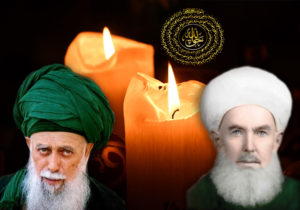 "Ittaqollah," means that you have to be a person that has consciousness. Are you conscious of Allah (AJ) and the malakut (heavenly realm)? Not the consciousness of the dunya (material world). But did you reach a state in which you are conscious of Allah (AJ) and His malakut, His world of light? If so, you should live your life, "Wa kono ma'as sadiqeen." Keep the company of truthful servants who are truthful in their deed and in their actions. That if you know that servant, their actions were good, they were clean, and they did their best for the love of Sayyidina Muhammad ﷺ, then you should know their souls are blessed souls.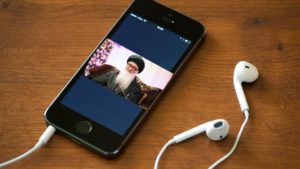 As soon as you look at them they are around you. So, that's why we put their picture in our homes because you know just looking at calligraphy doesn't scare anyone. If you're watching pornography and you're watching it on your home computer and you're watching it on your phone, put your Shaykh's picture on your phone. Put Shaykh Nazim's (Q) picture, Shaykh Daghestani's (Q) picture on your phone, on your computer, all around your home and the area where you are doing these things that are not correct and look at their face. And as soon as you want to do something, look at their face and say, 'Please help me, help me, give me a madad (support).' And that's Allah's (AJ) rahmah and blessing. If immediately their rahmah comes, their mercy comes, their madad comes and you feel in your heart inspirations, you feel a shyness that, 'I shouldn't be doing that,' and that's Allah's (AJ) rahmah.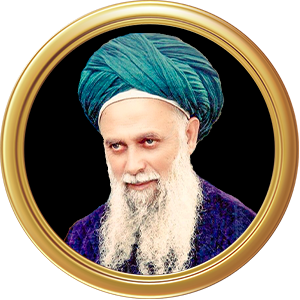 So then these souls are alive, have tremendous rahmah. Put the face near the entry of the house and see how many people complain when they're about to come into your house and say, 'Oh what's this picture that you have there?' And that's the power, that is exactly the power. Why? Because if you put a bad picture up there nobody's going to care. But why do their devils care when they see these awliya? It's the devils riding on the shoulders of people and they go around telling people, 'Tell them take that picture down, it's burning me.' Because they can't see the eyes of that wali and they can't look into the eyes of that wali because they're going to get burned. And that's the power of their nazar (gaze) and the power of what Allah (AJ) has given to them of the barakah (blessing) of the souls.
So it has an immense blessing and that's why that bad madhab and that bad belief, they don't allow it. But because they're the hizb-us-shaitan and of course they don't want these things, they're burned by that reality. And they only want their own corrupt leaders pictures. Those same people who say no pictures, if anyone's been to umrah they have big pictures the size of entire skyscrapers with their disgusting faces. And by means of those faces all those hotels will be brought down, all their buildings will be brought down. Because of the tajalli (manifestation) of those faces. 'Judgement of my Lord is coming down, coming down.' [Shaykh refers to a song]
QUESTION: How do we get the blessings of Dhul Hajj in these ten days?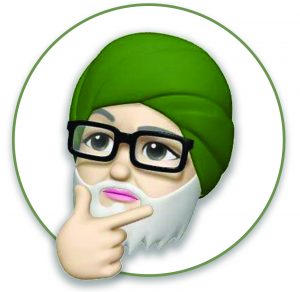 Shaykh Nurjan Mirahmadi: Ten days; increase your worshipness, do your zikr (remembrance), read about the Hajj (pilgrimage) realities. Make your salawats (praisings upon Prophet Muhammad ﷺ) and all the practices of the meditation, everything. That Allah (AJ) dress us from this rahmah (mercy), dress us from this blessing, meditating these days saying, 'Ya Rabbi, my 'amal (action) is weak, my character is bad but I'm coming through the door of Your forgiveness, Ya Rabbi. And that grant me from the light of Sayyidina Muhammad ﷺ, and to be with that light and to be with Nabiyeena, Siddiqeen, Shuhadai was Saliheen.' And Allah (AJ) say, 'This is the best of character, these are the best of association.'
وَمَن يُطِعِ اللّهَ وَالرَّسُولَ فَأُوْلَـئِكَ مَعَ الَّذِينَ أَنْعَمَ اللّهُ عَلَيْهِم مِّنَ النَّبِيِّينَ وَالصِّدِّيقِينَ وَالشُّهَدَاء وَالصَّالِحِينَ وَحَسُنَ أُولَـئِكَ رَفِيقًا ﴿٦٩﴾
4:69 – "Wa man yuti' Allaha war Rasula faolayeka ma'al ladheena an'ama Allahu 'alayhim minan Nabiyeena, was Siddiqeena, wash Shuhadai, was Saliheena wa hasuna olayeka rafeeqan." (Surat An-Nisa)
"And whoever obeys Allah and the Messenger (pbuh) are in the company of those on whom Allah has bestowed His Favours/Blessings – of the prophets, the sincere Truthful, the witnesses to the truth (who testify), and the Righteous, and excellent are those as companions." (The Women, 4:69)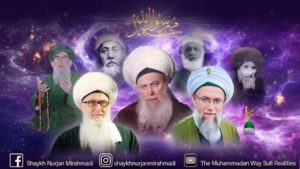 So let me to be in their association because by loving them, I'll be where they are. And their love will take us where they are, and this one's love takes where the other one loves, until we are with, "Nabiyeen, Siddiqeena, Shuhadai was Saliheena." And that becomes our life, and that becomes the reality of the Ka'bah. If you're with Nabiyeen, if you're with Siddiqeen, or if you're with Shuhada, or if you're with a real Saliheen then you are with the Ka'bah. And there are 124,000 Ka'bahs on this earth right now. That their heart is saliheen, because they are with shuahada, and many of them they are maqam as-Shuhood (station of witnessing), that they see.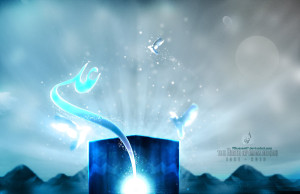 And what they see is the siddiqs (truthful), they see Sayyidina Abu Bakr as-Siddiq (as), they see Imam 'Ali (as), and as a result they're always in the presence of Sayyidina Muhammad ﷺ. So means they are actually higher than the Ka'bah. They are the walking, living reality of the Holy Ka'bah. The Ka'bah is the house of stones, it's the souls inside the Ka'bah that bring its nobility and bring its blessings. And those souls Allah (AJ) has dispersed onto the earth. Imagine when He close the physical presence of the physical house, the ancient house of realities, but Allah (AJ) says, 'Their houses are not closed, these souls are not closed.' So, means what type of rahmah and dressing coming upon their souls. And those emanations are upon the Earth – 124,000 of them. InshaAllah.
QUESTION: Is it possible for a student to know if he or she is doing right in their process of connecting with the Shaykh?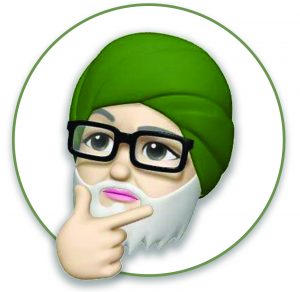 Shaykh Nurjan Mirahmadi: Yeah, there is a process in knowing that your love is growing. Your love for Sayyidina Muhammad ﷺ is growing, your character is good, your generosity is good. You're doing the most that you can. You know by the good deeds and the good actions that we are trying to do. But you should never feel that you progressed.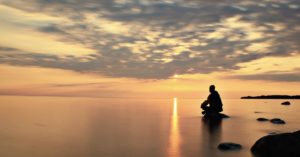 This is a reality in which every step you take forward, as if the distance between ten-thousand miles away from you. There's never a point in which you should feel that you're doing great and that you're like, 'Wow, this is fantastic!' It means something in your nafs (ego) is playing with you. And awliyaullah (saints), every time they approach Sayyidina Muhammad's ﷺ reality, they say as if seven-hundred thousand veils have increased in them. Because as much as you approach it, they want you to feel still you have a long way to go. Don't think you arrived and that your nafs will now fool you.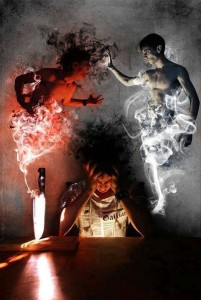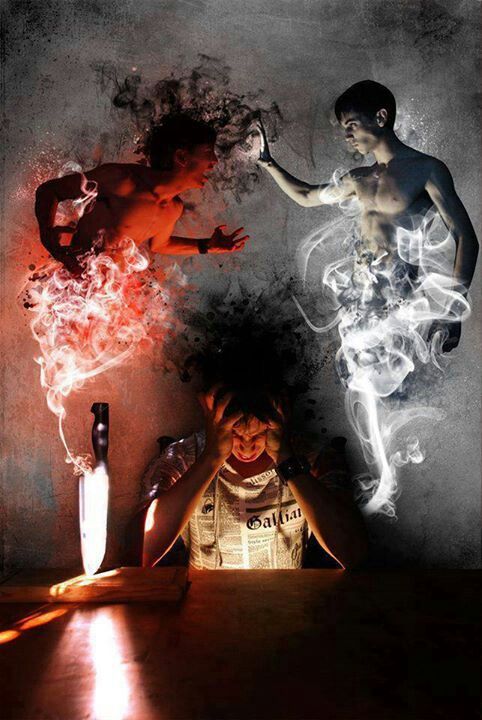 Continue to fight against yourself, continue to struggle against yourself. And the only safety you have is when the dirt is thrown onto your face, you've entered into the grave. So then that's why they don't retire, their whole life is about working, working, working until somebody throws dirt on them and says, 'Your journey is finished.' And alhamdulillah they return back to Allah (AJ). So, means we all struggle but the distance seems to always be getting further away. And that's a good condition if you're not letting the nafs fool you into thinking you're great, but you should be good in your character. That when people harm and brother us, is the character good? That, 'Ya Rabbi, I'm trying my best, give me good character through all my testing.' And that's what is important, inshaAllah.
QUESTION: My question is really a technique. How someone can stop smoking when it's in his family for three generations and when he grows up with it seeing his parents smoking, and when someone wants to sincerely stop?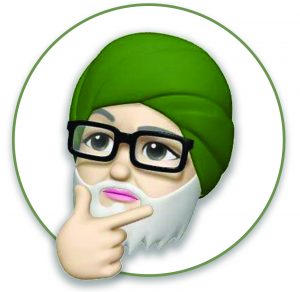 Shaykh Nurjan Mirahmadi:  Yeah, inshaAllah, you have to try to stay away from it. And the forty Surah Fatiha in a pot of water with the intention to try to stop smoking. That, 'Ya Rabbi, I'm asking for this devil to be taken out of me.' You take the water and recite forty Surah Fatiha on that water and you begin to drink it. And everyday when the water goes down, keep filling new water into it and reciting another seven Fatiha. And you keep drinking that water of Fatiha and you keep making that intention, your salawat (praisings upon Prophet Muhammad ﷺ) and your meditation inshaAllah. And Allah (AJ) take away, inshaAllah, that desire.
QUESTION: If someone feels like a negative energy upon them, is there any practice to do to get rid of that negative energy?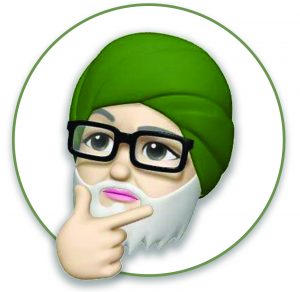 Shaykh Nurjan Mirahmadi: Yeah, you do your salawats, make sure that you have wudu (ablution). That you do all the salawats. You can recite the four Suratul Falaq, three Suratul Nas, two Suratul Iklhas and blow upon yourself. And make the zikr, "La hawla wa la quwwata illa billahil 'Aliyil 'Azheem. La hawla wa la quwwata illa billahil 'Aliyil 'Azheem."
لا حَولَ و لا قوٌَةَ إلّا باللَّه العَليِّ العَظيم
 La hawla wa la quwwata illa billahil 'Aliyil 'Azheem
"There is no Support and no Power except in Allah, the most high."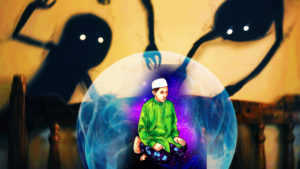 And you recite 100 times and then make your madad (support) with the Shaykhs, asking to keep their madad, recite the madad that we have. And these become practices for you; everytime you feel something is trying to attack you, do all the practices and madad. Keep yourself in wudu and make your madad to keep that connection and push that negativity away, inshaAllah. You can blow some esphand, and it's called wild rue seed, you can get it on Amazon or anywhere. And you burn the esphand to clean the energy all around you. And that becomes practices when Allah (AJ) lets you to practice on how to keep energy away. And how to keep bad energy away, inshaAllah.
Subhana rabbika rabbal 'izzati 'amma yasifoon, wa salaamun 'alal mursaleen, walhamdulilahi rabbil 'aalameen. Bi hurmati Muhammad al-Mustafa wa bi siri Surat al-Fatiha.
Special thanks to our transcribers for their help with transcribing this suhbah.
Original Date of Suhbah: July 23, 2020
Related Articles: 
Please Donate and support us to spread these heavenly knowledges.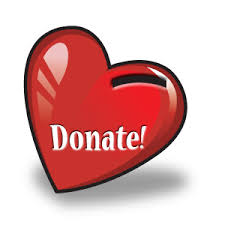 Copyright © 2020 Naqshbandi Islamic Center of Vancouver, All Rights Reserved.