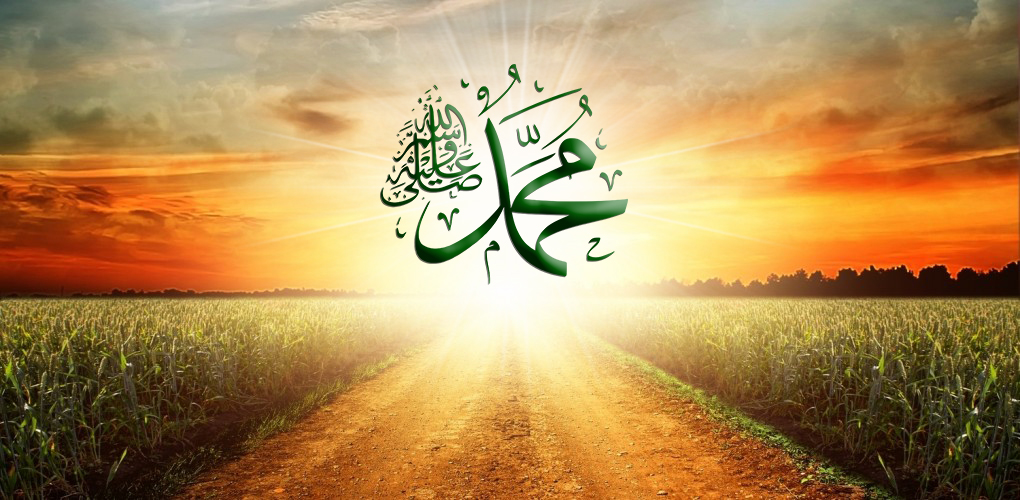 La simplicité favorise la croissance spirituelle
Original Article

Des réalités de Mawlana (Q) telles qu'enseignées par Shaykh Nurjan Mirahmadi
From the Realities of Mawlana (Q) as taught by Shaykh Nurjan Mirahmadi
A'udhu Billahi Minash Shaitanir Rajeem
Bismillahir Rahmanir Raheem
Je cherche refuge en Allah contre le diable banni
Au Nom d'Allah, le Tout Miséricordieux, le Trés Miséricordieux,

I seek refuge in Allah from Satan, the rejected one
In the Name of Allah, the Most Beneficent, the Most Merciful
Continuer de communiquer pour rester connecté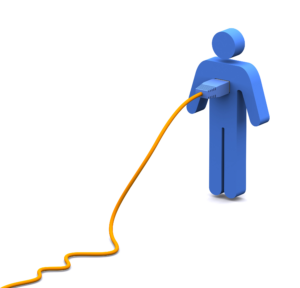 InshaAllah, cette soirée est consacrée à une session questions/réponses, inshaAllah, il y a des questions venant de Facebook & Youtube, inshaAllah. Alors, demeurez interactifs et continuez à maintenir la communication, inshaAllah. Ce à quoi nous ne pouvons répondre [pour préserver l'anonymat des questions trop personnelles], nous allons le faire à travers [email protected]. Veuillez adresser votre question à Yahya et avec son aide, nous nous asseyons et passons à travers toutes les questions et nous faisons de notre mieux pour répondre au mieux de nos capacités, inshaAllah.
Continuer à interagir avec nous, à communiquer, faites-nous savoir comment vous allez et comment les choses se passent pour vous. Comment vont vos pratiques afin que vous éprouviez un sentiment de connexion et de responsabilité.
Keep Communicating to Stay Connected
InshaAllah, the questions and answers tonight, inshaAllah there are some questions and from Facebook and YouTube, inshaAllah. So keep interactive and keep this communication going, inshaAllah. Whatever we don't answer, inshaAllah we'll go through [email protected] and then address that you have a question to Yahya, and we'll put that through and answer it. Yahya sits with me and goes over the questions and we try our best to answer to our ability, inshaAllah.
Keep yourself interactive with us, communicating, letting us know how you are and how's everything doing. How's your practices so that you feel a sense of connection and responsibility. That in days where people are disconnecting and isolating it's important to keep your spiritual connection.
Le Shaykh sait ce qu'il y a dans votre cœur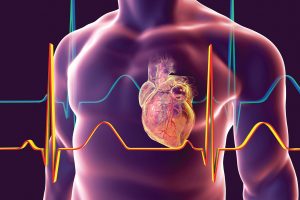 A'udhu Billahi Minash Shaitanir Rajeem, Bismillahir Rahmanir Raheem. On s'inquiète du fait que les Cheikhs sont au courant. Les Cheikhs possèdent une conscience spirituelle ainsi que ce qu'Allah (AJ) inspire dans leur cœur de compréhension. Ne présumez pas que leur silence équivaut à de l'ignorance. Qu'ils ne parlent pas d'un sujet ou ne réprimandent pas quelqu'un à propos de quelque chose, ce n'est pas leur fonction. Les plus dangereux sont ceux qui sont silencieux. Ceux qui répliquent immédiatement, répondent, crient ou ripostent sur Internet, alors que nous voyons tant de caractéristiques différentes, ceux-ci sont d'un niveau différent.
Il ne faut pas nourrir la présomption que si les Cheikhs ne disent rien à propos de nos mauvais traits de caractère, c'est qu'ils ne les connaissent pas. Allah (AJ) inspire le cœur et ils sont en réalité jasoos-e-qalb. Ils ont un don pour l'espionnage intérieur des cœurs du croyant et du non-croyant. Parce que le cœur émet un signal pour les êtres célestes. Et ce signal est lisible pour chacun d'eux selon son darajat (niveau). Les grands awliyaullah (saints), imaginez ce qu'Allah (AJ) leur a donné comme habiletés! Et ceux qui s'entraînent avec les awliyaullah, encore une fois, leur cœur a une habileté.
The Shaykh Knows What is in Your Heart 
A'udhu Billahi Minash Shaitanir Rajeem, Bismillahir Rahmanir Raheem. There is a concern that the shaykhs have an awareness. The shaykhs have a spiritual awareness and what Allah (AJ) inspire within their hearts for an understanding. Don't assume their silence is an ignorance. That they're not talking about something or reprimanding someone on something, it's not their job. The more dangerous ones are the silent ones. The ones who immediately reply back, talk back, yell back, fight back; on the internet as we see so many different characteristics, these are a different level.
That the assumption that if the shaykh is not saying anything from my bad characteristics, don't presume that they are not knowing. Allah (AJ) inspires the heart and that they are in reality jasoos-e-qalb. They have a spying ability within the heart of the believer and non-believer. Because the heart has a signal that comes out for heavenly beings. And that signal is readable, and each to their darajat (level). Big awliyaullah (saints), Allah (AJ) imagine what He has given to them of abilities. And those whom training with awliyaullah, again their hearts have an ability.
Maintenez une relation et un lien solides avec le Cheikh
Donc, cela signifie garder la connexion, garder la communication, garder le sentiment d'être un étudiant et de suivre le tariq (chemin). Et que lorsque vous avez besoin d'une du'a (supplication), que vous avez besoin d'un événement et que quelque chose se passe dans la vie et que vous demandez une du'a, voici la position de la tariqah (voie spirituelle). C'est une relation à deux directions. Vous apportez votre soutien, vous regardez, vous participez, vous vous procurez les livres, vous consultez le site Web, vous consultez les articles.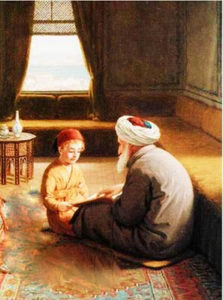 Et alors le rôle du Cheikh est de prier, de guider et d'enseigner. Cela crée cette relation qui génère un lien. Aujourd'hui, à cause d'Internet, tout le monde dit : « Je suis ceci, je suis cela »; en réalité, ce n'est pas une voie où vous pouvez seulement penser « J'aime ce Cheikh sur YouTube et maintenant je le suis ». Le concept de bayah (allégeance), initiation et wajib al-taqleed. Que ceci est wajib dans la croyance musulmane de suivre "Atiullaha wa atiur Rasula wa Ulil amre minkum," et d'obéir à Allah, d'obéir à Sayyidina Muhammad ﷺ et obéir aux ulul amr (saints).
﴾أَطِيعُواللَّه وَأَطِيعُوٱلرَّسُولَ وَأُوْلِي الْأَمْرِ مِنْكُمْ… ﴿٥٩…
4:59 – "…Atiullaha wa atiur Rasula wa Ulil amre minkum…" (Surat An-Nisa)
"… Obéissez à Allah, obéissez au Messager, et à ceux en situation d'autorité parmi vous…" (Les femmes, 4:59)
Maintain a Relationship and Strong Bond With the Shaykh
So, it means keep the connection, keep the communication, keep the sense of being a student and following the tariq (path). And that when you need a du'a (supplication) you need an event and something is happening in life that you're requesting a du'a, that is the position of the tariqah (spiritual path). That it's a two way relationship. You support, you watch, you participate, you get the books, you come to the website, you go to the articles.
And then the role of the shaykh is to pray and guide and teach. That creates that relationship that makes a bond. That nowadays because of the internet, everybody saying, 'I'm following this, I'm following that'; in actuality it's not one way where you just sort of think I like this shaykh on YouTube and now I'm following him. The concept of the bayah (allegiance), initiation and wajib al-taqleed. That it's wajib on Islamic belief to follow "Atiullaha wa atiur Rasula wa Ulil amre minkum," and obey Allah (AJ), obey Sayyidina Muhammad ﷺ, and obey the ulul amr (saints).
﴾أَطِيعُواللَّه وَأَطِيعُوٱلرَّسُولَ وَأُوْلِي الْأَمْرِ مِنْكُمْ… ﴿٥٩…
4:59 – "…Atiullaha wa atiur Rasula wa Ulil amre minkum…" (Surat An-Nisa)
"… Obey Allah, Obey the Messenger, and those in authority among you…" (The Women, 4:59)
Ne soyez pas insouciant – écoutez votre âme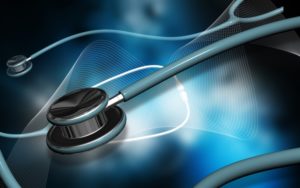 Ceci veut dire que ce concept à lui seul est la raison pour laquelle les nafs (égos) de beaucoup de gens se tiennent à distance des Cheikhs. En réalité, votre être intérieur le sait, mais vous ne voulez pas en suivre la guidance. Parce que ce sont des jasoos (espions); ils comprennent quand vous dites et écrivez : « Oh non, vous savez que le courriel est un moyen. Vous envoyez des courriels à tout le monde sur terre, sauf au Cheikh? Vous n'avez peur de personne sur terre, sauf le Cheikh. Et, « Je ne pensais pas que le Cheikh était accessible. » Alors que fait-il? Son travail est comme celui d'un médecin : de voir des patients.
S'il y a un cheikh sans étudiant, ce n'est pas un cheikh, c'est une personne qui s'ennuie. Qu'est-ce qu'il va faire toute la journée? La raison pour laquelle Allah (AJ) éleve son statut, inshaAllah, ou lui donne une orientation (guidance), lui donne une taqwa (conscience), lui donne une compréhension, un uloom (une connaissance) est pour être au service des gens. S'il ne sert pas les gens, il est mieux mort. Et il connaît cette relation avec son Seigneur, «Ya Rabbi, si je ne suis pas ici pour servir, s'il n'y a personne à servir, mieux vaut alors que je retourne chez moi au ciel». La vie des Cheikhs est donc de servir au mieux de leurs capacités. Et ils doivent connaître leur niveau [darajat] et savoir où celui-ci s'arrête.
Don't Be Heedless – Listen to Your Soul
It means that, that concept alone is why many peoples' nafs (egos) keep a distance from the shaykhs. 'Oh I didn't know I could email a concern or a question.' In reality your inner being knows it, but you don't want to follow the guidance of it. Because they are jasoos (spies); they understand when you're saying and writing that, 'Oh no, you know the email is a way. You email everybody on earth except the shaykh? You're not afraid of anyone on earth except the shaykh.' And, 'I didn't think the shaykh is approachable.' Then what is he doing? His job is like a doctor to see patients.
If there is a shaykh with no students, he's not a shaykh, he's a bored person. What's he going to do all day long? The reason Allah (AJ) elevate his status inshaAllah, or give him a guidance, give him a taqwa (consciousness), give him an understanding, an uloom and knowledge was to be of service to people. If he's not serving people, he's better off dead. And he knows that relationship with his Lord, 'Ya Rabbi, if I'm not here to serve, there's nobody for me to serve better for me to go back home to the heavens.' So, their life is to be of service to the best of their ability, and they should know their level and where their level stops of their ability.
Il est de votre responsabilité d'interagir et de bâtir votre connexion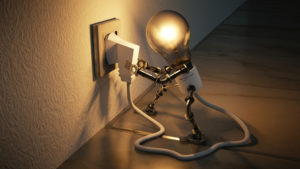 Et il est de la responsabilité de l'étudiant d'interagir. De poser les questions, d'obtenir les conseils, d'aller chercher la compréhension, d'établir votre ligne de communication et d'être clair sur ce qui se passe dans votre vie. Et puis apportez votre soutien. Procurez-vous les livres, consultez les articles, allez en ligne, regardez, participez. Et alors vous vous retrouvez ainsi et vous vous dites « Non, non, je suis lié à ce cheikh. » Grâce à une série de rêves et différentes interactions et signes dans votre vie, vous commencerez à sentir « Je suis connecté et il y a un cheikh qui sait que j'existe et qui me connait. Et son nazar (regard) [celui du cheikh ou de la cheikha] est sur moi, et je ne suis pas seul. Je ne suis pas qu'un morceau de bois dérivant dans un océan de solitude.
It's Your Responsibility to Interact and Build Your Connection
And it's the responsibility of the student to interact. That ask the questions, get the guidance, get the understanding in life and make your line of communication to be clear on what is it that's happening in your lives, and then support. You get the books, go to the articles, come online, watch, participate. Then you find yourself, 'No, no, I'm connected with this shaykh.' Through a series of dreams and different interactions and signs in your life and you'll begin to feel that you are connected and that there is a shaykh that knows about me. And his nazar (gaze) or her nazar is upon me, and I'm not alone. I'm not just drifting wood in an ocean of loneliness.
Le Cheikh est une extension de Sayyidina Muhammad ﷺ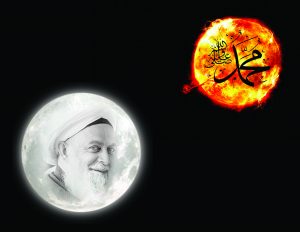 Ces cheikhs savent; si les yeux du cheikh sont avec vous, ses oreilles sur vous, ses pensées priant pour vous, il agit comme un téléphone cellulaire de Sayyidina Muhammad ﷺ. Quoi de plus béatifique que de savoir que Sayyidina Muhammad ﷺ est maintenant en train de me regarder, me parler, me répondre, interagir avec moi! Certains sont de petits téléphones mobiles, d'autres peuvent être de plus gros téléphones mobiles parce que les gros aiment penser qu'ils sont très gros. Alors, ne pensez pas « Nous sommes si importants ». D'accord c'est un gros téléphone, mais ça ne reste qu'un téléphone. Il a un haut-parleur et une caméra. Peu importe la puissance que vous croyez que votre téléphone possède. Celui à l'autre bout de la ligne est la réelle puissance, Sayyidina Muhammad ﷺ. Plus on peut se désemplir soi-même de soi-même et plus on peut vivre une vie de service. Vivre cette vie de service et recevoir ses bénédictions et ses vêtements. Alors il est important de garder cette ligne de communication ouverte. Il est important et essentiel dans notre croyance de continuer à communiquer par courriel.
The Shaykh is an Extension of Sayyidina Muhammad ﷺ
That these shaykhs know; if the shaykhs eyes are with you, his ear upon you, his thoughts are praying for you; it's a cell phone from Sayyidina Muhammad ﷺ. What can be more beatific than to know that Sayyidina Muhammad ﷺ is now looking at me, talking with me, answering me, interacting with me. Some are small mobile phones, some may be bigger mobile phones because the big ones like to think they're very big. So don't think, 'We are so big,' okay so it's a big phone, but it's still a phone. It has one speaker and a camera. Doesn't matter how powerful you think your phone is. The one on the other end is the power, Sayyidina Muhammad ﷺ. As much as we can empty ourselves of ourselves, as much as we can live a life of serving. This life of service and its blessings and its dressings. So it's important to keep this line of communication open. It's important and essential in our belief to keep emailing.
Ne sautez pas [d'une médication à l'autre] – Votre médecine spirituelle n'est que pour vous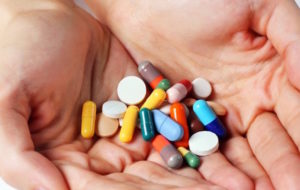 Le problème est que vous pouvez regarder différentes personnes; vous pouvez commencer à cliquer sur une vidéo et votre croyance part dans une autre direction. Parler à un ami ; le plus dangereux est de suivre des collègues membres de la tariqah. Parce que chaque personne a une maladie. Chaque personne a un remède si elle suit vraiment un guide. Il a un zikr (souvenir) ou elle a un zikr. [Par exemple], elle a une série de discussions qui sont dirigées à leur intention. Ils ont une compréhension et un médicament.
Le plus dangereux est quand les gens commencent à échanger leur médication entre eux. « Oh, le cheikh m'a dit de faire ça, le cheikh m'a dit de réciter ça, tu commences à réciter ceci, tu commences à… » Non, non il n'était pas pour vous de prendre votre prescription et de la distribuer dans la rue. C'est la tâche d'un marchand de drogue, pas vrai? Ils amènent des médicaments dans la rue et disent « J'ai obtenu cette prescription de mon médecin, tu en veux pour 10$ la pilule? Vous êtes en train de revendre. Ce n'est pas de la guidance. La guidance est que vous devez vous asseoir avec le Cheikh via courriel, exposer vos préoccupations, laisser la relation se développer et alors décrivez [vos symptômes] et demandez un remède qui est approprié pour vous. Maintenant vous avez construit une relation.
Don't Bounce Around – Your Spiritual Medicine is Only For You
The problem is you may watch other people; you may begin to click on a video and your belief goes in a different direction. Talk to a friend, the most dangerous is to follow fellow tariqah people. Because each person has a sickness. Each person has a remedy if they're truly following a shaykh. He has a zikr (remembrance) or she has a zikr. She has a series of talks that are directed to them. They have an understanding and a medication.
The most dangerous is when they begin to share their medication with each other. 'Oh the Shaykh told me to do this, Shaykh told me to recite this, you start to recite this, you start to…' No, no it was not meant for you to take your prescription and dispense on the street. That's a drug dealer. Right? They take some medicine on the street and says, 'I got this prescription from my doctor, you want it for ten bucks a pill?' You're dealing. That's not guidance. Guidance is you have to go sit with the Shaykh via email, put your concerns, let the relationship to develop and then describe and ask for a remedy that's suitable for you. Now you've built a relationship.
Satan influence votre libre arbitre – Rendez-le pour être guidé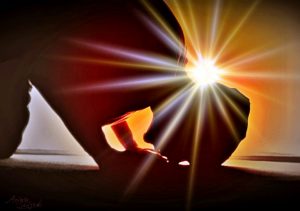 Là, dans cette étape est le secret de la tariqah et le secret du nafs, et le secret de la façon dont shaitan (satan) ne laissera pas cela arriver. C'est à ce moment-là que vous devez comprendre : « Je ne sens pas que je devrais poser la question, je ne vais pas leur envoyer une question par courriel, je ne devrais pas. Parce que le shaitan pèse très lourd sur vous, vous disant : « N'entre pas dans cette relation. Ne les laisse pas commencer à te guider, nous ne le ferons pas, tu rendras ton libre arbitre. » Qu'est-ce qu'Allah (AJ) veut que vous lui remettiez ? Quelle est la seule chose qu'Allah (AJ) vous a donnée ? Allah (AJ) ne veut pas de votre argent, Allah (AJ) veut votre volonté. La seule chose chère à Allah (AJ) est votre libre arbitre.
Satan Influences Your Free Will – Give it Back to be Guided
There, in that step is the secret of the tariqah and the secret of the nafs, and the secret of how shaitan (satan) won't let that happen. That's when you should understand, 'I don't feel like I'm going to ask the question, I'm not going to email them a question, I'm not.' Because the shaitan is very heavy on you, telling you, 'Don't enter this relationship. Don't let them to begin to guide you, we won't, you'll surrender your free will.' What is it that Allah (AJ) wants back from you? What is it the only thing that Allah (AJ) gave to you? Allah (AJ) doesn't want your money, Allah (AJ) wants your will. The only thing dear to Allah (AJ) is your free will.
Ne vous impliquez pas dans le jeu de Satan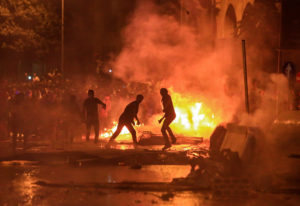 Ce libre arbitre par lequel vous pouvez choisir de crier dans les rues, hurler, aboyer, dire ce que vous voulez, penser ce que vous voulez, en bien et en mal comme vous le voulez. C'est parce que dans ce libre arbitre se trouve la demeure de Shaitan. Il joue avec le libre arbitre des insan (les êtres humains) et il joue avec eux pour leur enseigner, les guider, « Courrez dans les rues pour vous suicider. Allez exprimer toutes vos opinions et laissez vos visages être photographiés, et mettez-vous en danger.» Jusqu'au jour où quelqu'un vient frapper à votre porte et vous appelle : « Étiez-vous ce fou dans la rue en train de crier ? Venez avec nous. »
Et les awliyaullah (les saints) font irruption dans nos vies et nous enseignent, « Non, ceci est la demeure de Satan. Ne sortez pas dans la rue, ne vous impliquez pas dans ces situations. » Tous les types de guidance viendront. Chaque type de question dans votre vie pour laquelle vous voulez prendre une décision que vous jugez importante, bien sûr vous n'avez pas à écouter, mais au moins vous obtenez une compréhension de la part des cheikhs d'aussi loin que : « Pourquoi pensez-vous différemment de ce qu'ils pensent ? »
Don't Get Involved in the Play of Satan
The free will in which you can choose to yell on the streets, scream, shout, say whatever you want, think whatever you want, right and wrong whatever you want. That because within that free will lives the abode of shaitan. He plays with insan's (human beings) free will and he plays with them to teach them, guide them, 'Run out on the streets for suicide.' Go voice all your opinions and let faces be photographed, and put yourself in every type of danger. Until a day when somebody comes knocking on your door and calls for you, 'Were you that crazy one out on the street screaming? Come with us.'
And awliyaullah (saints) come into our lives and teach us, no this is the abode of shaitan. Don't go out on the street, don't get involved with these situations. Every type of guidance will come. Every type of issue in your life that you want to make a decision that you think is important, you don't have to listen, but at least you get the understanding from the shaykhs as far as, 'Why do you think different from what they're thinking?'
Votre voie est de faire correspondre votre volonté à la volonté du Cheikh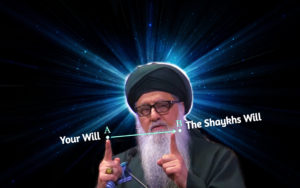 Pourquoi, avec tout leur entrainement, leurs coordonnées disent quelque chose alors que les vôtres sans entrainement disent quelque chose d'autre? Alors votre tariq, votre voie, est d'atteindre ce niveau de coordination. Les gens veulent comprendre : « Qu'est-ce que la tariqah? » La tariqah est la voie par laquelle vous passez de ce que votre esprit vous dit à ce que l'esprit du cheikh vous dit, à ce que son cœur vous dit. Et c'est votre tariq. Ne compliquez pas les choses, « Mon tariq est à Allah (AJ). » Ceci est le but ultime.  Si vous vous dites cela, c'est impossible [à atteindre]. Le tariq est plutôt : « Comment mon chemin peut-il correspondre à votre guidance? » Donc, c'est plutôt grand comme ça maintenant [le cheikh indique une distance réduite entre ses index]. Ce n'est pas d'ici jusqu'au ciel [il élargit l'espace entre ses deux mains].
«Je vais atteindre ce niveau, je vais faire ma salah (prière), je vais accomplir le miracle de cette ayat du Coran, je vais recevoir une partie de tous ces trucs complexes et effrayants de haut niveau spirituel. Alors justement, comment se fait-il que lorsque je pose une question, je veuille aller dans cette direction, alors que la guidance que le cheikh me prodigue est dans une direction complètement opposée, à 180 degrés? Alors, mon chemin devient juste de passer de ce point A à ce point B. Comment puis-je mener une vie par laquelle suivre les conseils de cette personne. Et cette personne vous guide parce que votre cœur est connecté.
Your Path is to Match Your Will With the Shaykh's Will
Why are their co-ordinates with all their training saying something, and your co-ordinates with no training are saying something completely different? Then your tariq, your path, is to meet to that level of co-ordination. People want to understand, 'What is the tariqah?' The tariqah is the path in which from what your mind tells you to what their mind is telling you, their heart is telling you. And that is your tariq. Don't make it complicated, 'My tariq is to Allah (AJ).' This is the ultimate goal if you tell yourself, 'That's impossible.' The tariq is that, 'How can my path match what your guidance is?' So it's this big now [Shaykh indicates span between two index fingers]. It's not from here all the way to heavens.
Say, 'I'm going to reach here, I'm going to do my salah (prayer), I'm going to do the miracle of this ayatul Qur'an, I'm going to receive from all this high level complicated spooky stuff.' Just that, 'How come when I ask a question I want to go this way, and the guidance that the shaykh is giving me is like a complete 180 degrees different way. So, then my tariq becomes just from this point of A to B. How I can take a life in which to follow the guidance of this person.' And that person is guiding you because your heart is connected.
Vous avez été guidé jusqu'à cet oasis, maintenant connectez votre cœur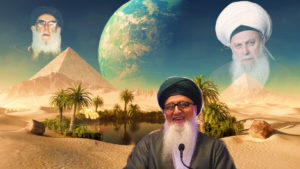 Si votre cœur n'est pas connecté, vous ne ressentez pas d'affinité, vous n'avez pas l'impression que « c'est un langage que je peux assimiler et auquel je peux m'identifier, une façon d'enseigner que j'ai assimilée », alors changez de canal. Ne nous envoyez pas vos opinions par courriel. Ce n'est pas une soupe populaire où vous nous dites comment changer toute la recette. Vous devez trouver et être fidèle à votre cœur. Prenez votre cœur et dites-vous : "O mon Seigneur, tu es le guide du cœur, guide-moi vers la guidance." Et quand, comme un chameau dans le désert, vous atteignez enfin ce que vous avez vraiment cherché, vraiment cherché, vous atteignez une oasis et vous savez exactement que vous l'avez atteinte. Vous entendez des choses que vous vouliez entendre. Vous faites l'expérience de ce que vous vouliez vivre. Chaque type de compréhension miraculeuse vient à vous. Alors Allah (AJ) demande : « Combien de mes faveurs avez-vous voulu refuser ? »
﴾فَبِأَيِّ آلَاءِ رَ‌بِّكُمَا تُكَذِّبَانِ ﴿١٣
55:13 – "Fabi ayyi alayi Rabbikuma tukazziban." (Sourate Ar-Rahman)
"Alors, laquelle des faveurs de votre Seigneur nierez-vous ?" (Le Miséricordieux, 55:13)
Vous avez demandé la guidance. Votre cœur assimile [et s'identifie] à eux parce qu'il doit assimiler [et s'identifier]. Si sa vibration [la fréquence vibratoire du guide] est à un niveau, un langage, un enseignement et une compréhension et que vous ne la recevez pas et n'y êtes pas intéressé, vote fréquence vibratoire correspond à celle d'un d'autre [guide], voilà tout. C'est d'une compréhension si simple. Allah (AJ) a mis en vous l'inspiration de nous écouter. Vous voulez tout savoir à propos du tafakkur (contemplation), vous cherchez à connaître comment connecter votre cœur, vous voulez comprendre le domaine invisible. Vous souhaitez comprendre l'amour immense pour Sayyidina Muhammad ﷺ; vous êtes guidé à cette chaîne et à ce cheikh et aux cheikhs qui la supportent. Si vous n'étiez pas intéressé par ces sujets, vous ne syntoniseriez pas cette fréquence [pour nous écouter].
You Were Guided to this Oasis – Now Connect Your Heart
If your heart is not connected, you don't feel an affinity, you don't feel that this is a language that I assimilate with, a way of teaching I assimilated with, change the channel. Don't email us your opinions. This is not a soup kitchen and you tell us how to change the whole recipe. You have to find and be true to your heart. You take your heart and say, 'O my Lord, you are the guider of the heart, guide me to guidance.' And when you reach like a camel in a desert that you've truly been searching, truly been searching, you reach an oasis and you know exactly you reached it. You're hearing things you wanted to hear. You're experiencing what you wanted to experience. Every type of miraculous understanding is coming to you. Then Allah (AJ) asks, 'How many of my favours did you want to deny?'
﴾فَبِأَيِّ آلَاءِ رَ‌بِّكُمَا تُكَذِّبَانِ ﴿١٣
55:13 – "Fabi ayyi alayi Rabbikuma tukazziban." (Surat Ar-Rahman)
"Then which of the favours of your Lord will you deny?" (The Beneficent, 55:13)
You asked for guidance. Your heart is assimilating with them because it has to assimilate. If his vibrating at a level and a language and a teaching and understanding, and you're not getting it and you're not interested in it, your vibration is for someone else. That's it. It's such a simple understanding. Allah (AJ) put into you to listen to us. You want to know about tafakkur (contemplation), you want to know how to connect your heart, you want to understand the unseen realm. You want to understand immense love for Sayyidina Muhammad ﷺ; you're guided here to this channel and to this shaykh and to the shaykhs that support him. If you're not interested in these subjects you would not be tuning in.
La vraie guidance vient des Ulul Amr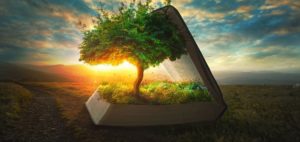 Donc, alors mon tariq (mon chemin) est de faire correspondre cette volonté; faire correspondre ma volonté à la guidance provenant par ce téléphone. "Atiullaha wa atiur Rasula wa Ulil amre minkum."
﴾أَطِيعُواللَّه وَأَطِيعُوٱلرَّسُولَ وَأُوْلِي الْأَمْرِ مِنْكُمْ… ﴿٥٩…
4:59 – "…Atiullaha wa atiur Rasula wa Ulil amre minkum…" (Sourate An-Nisa)
"… Obéissez à Allah, obéissez au Messager, et à ceux en autorité parmi vous…" (Les femmes, 4:59)
L'obéissance à Allah (AJ) Tout-Puissant est un isharat (signe) et une guidance venant au cœur de Sayyidina Muhammad ﷺ. Puis du cœur sacré de Sayyidina Muhammad ﷺ aux ulul amr (saints), de qui ils suivent l'amr (commande). Non pas aux ulul kitab (les gens des livres), Allah (AJ) n'a pas dit : « Je t'envoie aux gens qui lisent des livres». Dans ulul amr, amr est un mot bien spécifique correspondant à ces gens qui ont été revêtus de la réalité intérieure de alif-meem-ra. À ceux qui ont appris le Livre et qui ont enseigné le Livre.
True Guidance is From the Ulul Amr
So, then my tariq and my path is to match that will; match my will with the guidance that is coming through this phone. "Atiullaha wa atiur Rasula wa Ulil amre minkum."
﴾أَطِيعُواللَّه وَأَطِيعُوٱلرَّسُولَ وَأُوْلِي الْأَمْرِ مِنْكُمْ… ﴿٥٩…
4:59 – "…Atiullaha wa atiur Rasula wa Ulil amre minkum…" (Surat An-Nisa)
"… Obey Allah, Obey the Messenger, and those in authority among you…" (The Women, 4:59)
Obedience of Allah (AJ) Almighty is an isharat (sign) and guidance coming to the heart of Sayyidina Muhammad ﷺ. From the holy heart of Sayyidina Muhammad ﷺ to the ulul amr (saints), who they are following the amr (command). Not the ulul kitab (people of the book), Allah (AJ) didn't say, 'I'm sending you to the people who read books. The ulul amr is a very specific word, that they've been dressed from alif-meem-ra. One whom they learned the book and they taught the book.
Chaque connaissance et réalité nous parvient à travers Haqqiqatul Muhammadiyah [la réalité Muhamadienne]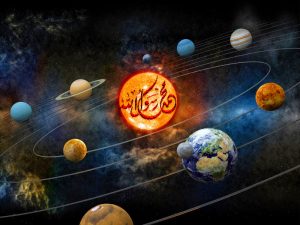 Ceci signifie que ces ra ont compris le alif. Chaque izzah (chaque puissance), chaque connaissance et réalité provient de ce alif, à travers l'être, la réalité et la wasila (moyens, chaîne) de Sayyidina Muhammad ﷺ appelés cœur Muhammadien, voie Muhammadienne, Haqqiqatul Muhammadiyah (réalités Muhammadiennes). Quelqu'un pourrait dire « Nous n'avons jamais entendu le terme Muhammadien », eh bien parce que vous ne lisez pas l'arabe correctement et tout le monde arabe sait qu'il y a une haqqaiq (réalité) qui est le plus haut niveau de haqqaiq appelé Haqqiqatul Muhammadiyah. En conséquence, Allah (AJ) les a créées pour être Rabbaniyoon (des âmes seigneuriales) ainsi dans la noble ayah, Allah (AJ) dit 'Soyez Rabbaniyoon.'
﴾وَلَـٰكِن كُونُوا رَ‌بَّانِيِّينَ بِمَا كُنتُمْ تُعَلِّمُونَ الْكِتَابَ وَبِمَا كُنتُمْ تَدْرُ‌سُونَ ﴿٧٩…
3:79 – "…wa lakin kono rabbaniyena bima kuntum tu`allimoonal kitaba wabima kuntum tadrusoon." (Sourate Ali-Imran)
"…Soyez des âmes seigneuriales / serviteurs fidèles / adorateurs de Lui, (par ce dont) vous avez enseigné du Livre et parce que vous l'avez étudié avec ferveur." (La famille d'Imran, 3:79)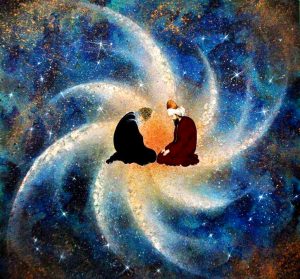 Allah (AJ) donne un isharat (signe) que «ce sont Mes ulul amr». Ils ont compris que le Kitab (livre) d'Allah (AJ) est Sayyidina Muhammad ﷺ, le meem. "Atiullaha" correspond au alif, "wa atiur Rasul" au meem, et "Ulul amre minkum" au ra  [Amr = alif, lam, meem]. Ils ont compris que le Livre d'Allah (AJ) est la réalité de Sayyidina Muhammad ﷺ, le Livre éternel d'Allah (AJ). Ils l'ont appris et ils sont maintenant enseignés par lui.
Parce que ce kitab (livre) parle par leur cœur, parle par leurs yeux, parle par leur langue, parle par leurs oreilles, ce qui signifie que toutes leurs facultés sont vêtues par ce meem. Par conséquent, toutes les connaissances et toutes les réalités sont données. Si vous vibrez à ce niveau de compréhension, alors Allah (AJ) vous envoie pour être guidé. Comment alors correspondre à ces ulul amr? Correspondre à la compréhension de ce que ces ulul amr veulent de moi par rapport à ce que je veux pour moi-même? Quand je corresponds [à leurs vibrations] et que je n'oscille plus entre des hauts et des bas.
Every Knowledge and Reality Comes Through Haqqiqatul Muhammadiyah
It means these ra, they understood the alif. Every izzah and might, every knowledge and reality coming from this alif, through the being and the reality and the wasila (means) of Sayyidina Muhammad ﷺ called Muhammadan Heart, Muhammadan Way, Haqqiqatul Muhammadiyah (the Muhammadan realities). Someone says, 'We never heard Muhammadan,' well because you don't read Arabic properly and the whole Arabic world knows there is a haqqaiq (reality) which is the highest level of haqqaiq called Haqqiqatul Muhammadiyah. As a result, Allah (AJ) made them to be Rabbaniyoon (Lordly souls) so ayatul kareem Allah (AJ) says 'Be Rabbaniyoon.'
﴾وَلَـٰكِن كُونُوا رَ‌بَّانِيِّينَ بِمَا كُنتُمْ تُعَلِّمُونَ الْكِتَابَ وَبِمَا كُنتُمْ تَدْرُ‌سُونَ ﴿٧٩…
 3:79 – "…wa lakin kono rabbaniyena bima kuntum tu`allimoonal kitaba wabima kuntum tadrusoon." (Surat Ali-Imran)
"…Be Lordly Souls/faithful servants/worshippers of Him, Because (of what) you have taught the Book and you have studied it earnestly." (Family of Imran, 3:79)
Allah (AJ) is giving isharat (sign) that these are my ulul amr. They understood the kitab (book) of Allah (AJ) is Sayyidina Muhammad ﷺ, the meem. Atiullaha – alif, wa atiur Rasul – meem, Ulil amre minkum is the ra. They understood the book of Allah (AJ) is the reality of Sayyidina Muhammad ﷺ, the ever-living book of Allah (AJ). They learned it and now they are being taught from it.
Because that kitab (book) is speaking through their heart, speaking through their eyes, speaking through their tongue, speaking through their ears, means their whole faculty is being dressed by that meem. So as a result, every knowledge and reality is being given. If you're vibrating at that level, at that understanding, then Allah (AJ) sending you for guidance. How then to match these ulul amr. Match the understanding of what these ulul amr want from me versus what I want for myself. When I'm matching and I feel no more up and down.
Abandonnez l'état bipolaire et devenez une ligne plate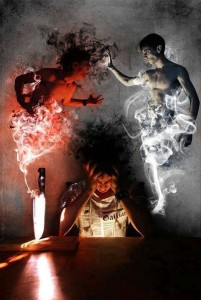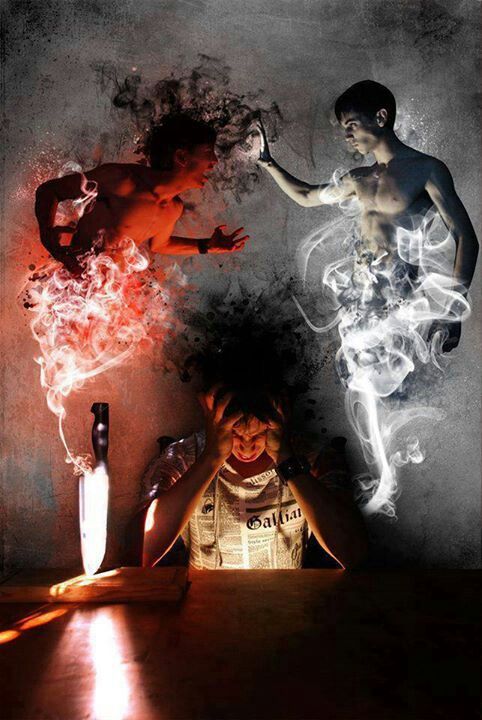 Pour ceux qui comprennent la médecine, vous faites un ECG sur le patient pour voir s'il va bien et voir ses battements de cœur. Au début, chaque réponse, chaque retour, chaque guidance et compréhension rendent le signal de votre cœur erratique. Pourquoi? Parce que cela vous cause du stress et de la contrainte. « Pourquoi dit-il cela, pourquoi a-t-il enseigné cela? Et toutes ces choses auxquelles j'ai aspiré? Et toutes les choses que j'avais l'intention d'acheter et de construire, et faire ceci et cela… » La pointe de votre moniteur cardiaque fait Wow! et monte au plafond lorsque vous êtes super heureux. Mais à la prochaine discussion, c'est l'inverse et, Wow! elle descend car vous êtes maintenant super déprimé. En passant de super haut à super bas, vous avez maintenant un rythme cardiaque erratique. Cette façon d'alterner rapidement de haut en bas est ce que nous appelons votre état bipolaire.
Les psychologues n'aiment pas ça et disent, 'La bipolarité est une maladie vraiment dangereuse', ouais et ceci l'est aussi. Parce que si vous avez déjà eu affaire à ces gens, vous savez qu'ils sont vraiment dangereux, pas vrai? Donc, vous recevez les conseils, vous devenez erratique. Vous vous battez, vous écoutez votre guide la nuit et vous vous battez contre vous-même dans votre chambre, « Je ne vais pas suivre ça, je ne vais pas faire ça. Pourquoi ça doit être comme ci, pourquoi ça doit être comme ça? » Donc, le rythme monte, le rythme descend, le rythme monte, le rythme descend et tout est erratique. Ce qu'ils veulent, c'est qu'on se rapproche de la ligne plate.
Leave the Bi-Polar State and Become Flat-line
Those whom understand medicine, you do an EKG on the patient to see if they're okay and see their heartbeat. At first, every answer, every reply, every guidance and understanding is making your heart signal go erratic. Why? Because it causes you stress and duress. 'Why he say that, why did he teach that, what about all these things I've aspired to? And all the things I planned to buy and to build and to this and to that.' Your spike of your heart monitor goes 'Wow,' all the way up, super happy. Next talk, 'Wow,' super down. Super up, super down, so now you have an erratic heartbeat. That's going up, it's going down, It's going up, it's going down, what we call your bipolar state.
The psychologists don't like that, say, 'Bipolar is a really dangerous disease', yeah this is too. Because if you have ever dealt with these people they are really dangerous. Right? So, you're getting the guidance, you're becoming erratic. You're fighting, you're listening to him at night fighting yourself in your room, 'I'm not going to follow that, I'm not going to do that. Why it has to be like this, why it has to be like that.' So the beat goes up, the beat goes down, beat goes up, the beat goes down, so everything is erratic. So what do they want from us now is get closer to flatline.
Le bonheur et la dépression ne sont que des états temporaires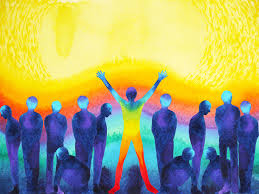 Savez-vous quand vous vous rapprochez de votre tariq (chemin)? Quand votre tariq est rempli d'épines. Quand vous traversez des hauts et des bas; quand vous êtes en colère, vous êtes content, vous êtes en colère, vous êtes content. Et littéralement, si vous voyez ces gens, ils sont bipolaires. Ils sont heureux un jour, complètement extatiques, et le lendemain complètement bouleversés. « Je n'ai pas réussi, ça ne s'est pas passé comme je le voulais », vous vous êtes préparé toutes sortes de raisons. Comment savons-nous que nous réussissons alors sur ce tariq? Parce que le tariq est très court. De votre volonté à la volonté de votre cheikh, tout votre chemin est là. Si vous l'aviez rencontré et que vous l'aviez atteint, vous auriez atteint l'état de la ligne plate. Vous n'êtes ni excité ni déprimé parce que vous savez que pour chaque moment d'excitation, il y aura demain une difficulté. Alors pourquoi s'enthousiasmer ?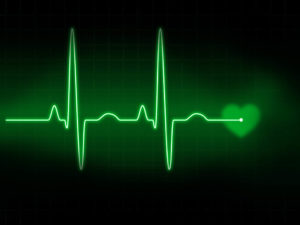 C'est de très courte durée. Et chaque type de tristesse et de dépression, Allah (AJ) va les emporter et le lendemain sera mieux. Parce que vous sentez que vous vous êtes soumis. À ce stade, il n'y a plus de projection vers le haut ou vers le bas. Vous vous rapprochez de la ligne plate. Et les médecins savent et la médecine sait : que signifie une ligne plate [sur le moniteur du ECG]? Que vous êtes mort. Et ceci correspond à la manière dont Sayyidina Abu Bakr as-Siddiq (as) a décrit notre chemin « Mawt qablil mawt » (la mort des désirs avant la mort physique). Pourquoi mawt (mort)? Mawt parce que le pouls d'un homme mort est soumission.
Non pas que vous vous fassiez du mal, ceci n'est pas à propos de personnes littérales comme il s'en présente maintenant. Mais à propos du combat total contre la volonté d'Allah (AJ), ne pas se soumettre à la volonté d'Allah (AJ), rendre ma volonté si forte que personne ne peut me dire quoi que ce soit. Allah (AJ) veut que cela soit écrasé. Que cet état de hauts et de bas soit écrasé pour l'amener à la ligne plate. Ne pas être emballé, ne pas être triste, mais en taslim (soumission). Parce qu'Allah (AJ) dit : « Ceux qui sont morts dans notre voie sont bien vivants. »
﴾وَلَا تَقُولُوا لِمَن يُقْتَلُ فِي سَبِيلِ اللَّـهِ أَمْوَاتٌ ۚ بَلْ أَحْيَاءٌ وَلَـٰكِن لَّا تَشْعُرُ‌ونَ ﴿١٥٤
2:154 – "Wa la taqolo liman yuqtalu fee sabilillahi amwatun, bal ahyaon wa lakin la tash'uroon." (Sourate Al-Baqarah)
"Et ne dites pas au sujet de ceux qui sont tués dans la voie d'Allah : « Ils sont morts. » Au contraire, ils sont vivants, mais vous ne [le] percevez pas. » (La vache, 2:154)
Both Happiness and Depression are Only Temporary States
When you know you're getting closer to your tariq (path), when your tariq is filled with thorns. You're up and down, you're angry, you're happy, you're angry, you're happy. And literally if you see these people they're bipolar. They're happy one day, completely ecstatic, next day completely upset. 'I didn't achieve, it didn't happen the way I wanted, you set yourself up,' all sorts of reasons. How do we know we are achieving then on this tariq, because tariq is very short. From your will to your shaykh's will, this is your entire path. If you matched it and you reached it, you would have reached flat-line. You're neither excited nor depressed because you know every moment of excitement tomorrow there is going to be a difficulty. So what to get excited about?
It's very short-lived. And every type of sadness and depression Allah (AJ) will take it away, the next day will be better. Because you feel that you have submitted and you have thrown yourself upon. At that state there is no more shooting up and shooting down. You're becoming closer to the flat-line. And then doctors know, and medicine knows what's flat-line? You're dead. And what Sayyidina Abu Bakr as-Siddiq (as) described about our path "Mawt qablil mawt" (death of desires before physical death). Why mawt (death); mawt because the pulse of a dead man is submission.
Not that you harm yourself, this is not about any literal people turning in now. But the complete combating of Allah's (AJ) Will, not submitting to Allah's (AJ) Will, making my will to be so strong that nobody can say anything to me. Allah (AJ) wants that to be crushed. That up and down to be crushed and bring it to its straight line. Not excited, not sad, but in taslim (submission). Because Allah (AJ) says, 'Those whom died in our way are very much alive.'
﴾وَلَا تَقُولُوا لِمَن يُقْتَلُ فِي سَبِيلِ اللَّـهِ أَمْوَاتٌ ۚ بَلْ أَحْيَاءٌ وَلَـٰكِن لَّا تَشْعُرُ‌ونَ ﴿١٥٤
2:154 – "Wa la taqolo liman yuqtalu fee sabilillahi amwatun, bal ahyaon wa lakin la tash'uroon." (Surat Al-Baqarah)
"And do not say about those who are killed in the way of Allah, 'They are dead.' Rather, they are alive, but you perceive [it] not." (The Cow, 2:154)
Le monde est un paradoxe – ce que vous voyez n'est pas la réalité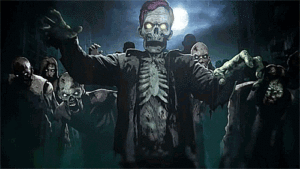 Ceci est le monde des contraires. Vous pensez que vous êtes en vie dans ce monde, vous pensez que vous voyez avec vos yeux et entendez avec vos oreilles; non, vous êtes un mort-vivant. Vous n'êtes pas en vie, vous ne voyez rien. Vous êtes le gars décédé au fond de la piscine. Ce n'est pas une vie, ce n'est pas ce qu'Allah (AJ) a voulu pour nous, ce monde sale. Ceux qui sont vraiment vivants dans cette dunya (monde matériel), ils voient avec les yeux de leur cœur.
Ils entendent avec les oreilles de leur cœur. Ils voient à l'intérieur des énergies et des réalités béatifiques qui ne peuvent être imaginées. Allah (AJ) décrit : « Ceux-ci sont vivants dans votre monde, le reste sont des morts-vivants. » Et que font les morts-vivants dans le film ? Ils mangent la chair les uns des autres. Regardez notre télévision de morts-vivants, il n'y a que des mangeurs de chair. Regardez notre radio de morts-vivants, il n'y a que des mangeurs de chair. Maintenant ils passent vingt-quatre heures par jour à s'attaquer, à s'attaquer mutuellement. Pourquoi? Parce que ceci est la demeure des morts-vivants, ce n'est pas la demeure des vivants.
This World is a Paradox – What You See Isn't Reality
This is the world of opposites. You think you are alive in this world, you think you see with your eyes and hear with your ears; no you're walking dead. You're not alive, you don't see anything. You're the guy at the bottom of the pool who's dead. It's not a life, it's not what Allah (AJ) meant for us, this filthy world. Those whom are truly alive in this dunya (material world), they see with the eyes of their heart.
They hear with the ears of their heart. They see in energies and beatific realities that cannot be imagined. Allah (AJ) describes, 'Those are alive in your world, the rest they are walking dead.' And what do walking dead do in the movie? They eat the flesh of each other. Look at our walking dead television, it's all flesh eaters. Look at our walking dead radio, it's all flesh eaters. Now twenty-four hours a day attacking each other, attacking each other. Why? Because this is the abode of the walking dead, it was not the abode of the living.
Ravivez votre cœur avec les immenses bénédictions de la sourate al-Fatiha
Ceux qui ont vraiment atteint leur hayat (état de vie éternelle), ils ont une vie angélique et une réalité angélique. Alors pourquoi? Pour emmener les gens à mawt qablil mawt, à la ligne plate. Afin qu'ils puissent vous ranimer dans une lumière divine dans laquelle vous vivez sur cette terre, mais avec vos réalités célestes. Votre cœur céleste, votre ouïe céleste, votre vision céleste. Un cœur qui vient de la présence divine. Et à quoi ressemblerait ce cœur ? Il serait rempli de zikrullah (souvenir d'Allah). Parce que c'est ce qui vient de la sourate al-Fatiha et du tafsir (interprétation) de la sourate al-Fatiha. Allah (AJ) habillera les [voyageurs de la tariqa] de ces sept maqams (stations) de la sourate al-Fatiha. Alors qu'ils se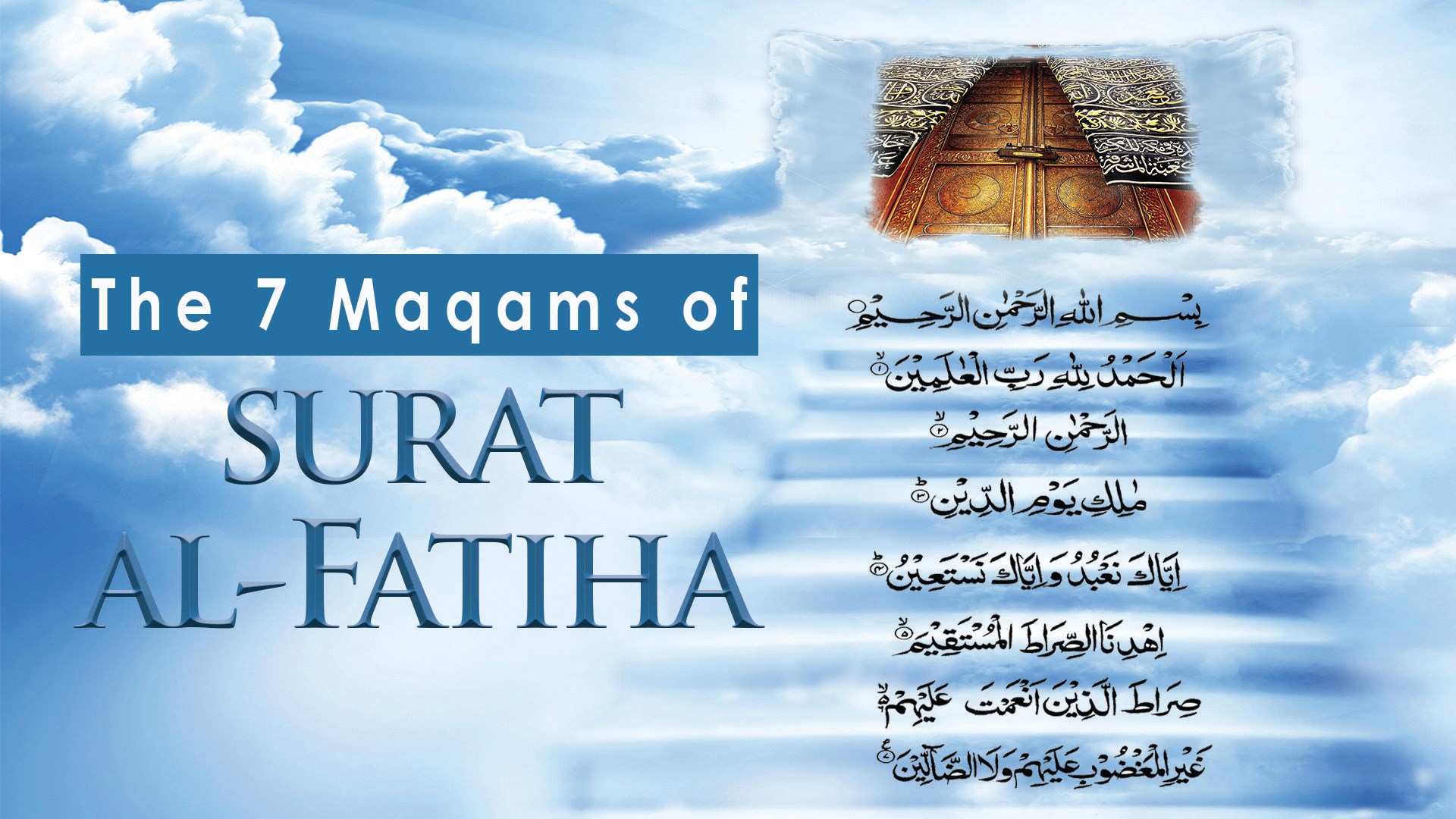 rapprochent et qu'ils atteignent « Alhamdulillah hi rabbil alameen ».
﴾الْحَمْدُ لِلَّـهِ رَبِّ الْعَالَمِينَ ﴿٢
1:2 – "Alhamdu lillaahi Rabbil 'aalameen" (Sourate Al-Fatiha)
"Louange à Allah, le Seigneur des mondes." (L'Ouverture)
Au-dessus de, « Alhamdu lillaahi Rabbil 'aalameen », Allah (AJ) les emmène à quoi ? À, « Bismillahir Rahmanir Raheem ». Parce que [vous commencez à lire] les versets de la sourate al-Fatiha [à partir] de la fin, [donc le dernier verset] constitue la première porte. La dernière porte [premier verset] est l'ultime récompense que Allah (AJ) veut accorder au serviteur après l'avoir préalablement vêtu de « Alhamdu lillaahi Rabbil 'aalameen ». Pour chaque réalité de hamd [louange] dont Je vous revêts, Je vais vous conduire aux ulul baab (les gardiens de la porte). C'est pourquoi leur niveau est de la plus haute réalité.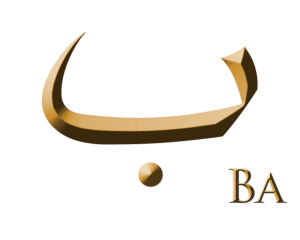 Une fois que le serviteur est passé à travers toutes ces différentes portes, quelle est la porte qu'Allah (AJ) veut maintenant lui faire emprunter? Allez maintenant au ba. Entrez maintenant dans la Cité des connaissances pour toute l'éternité. Votre âme va entrer dans la Cité des connaissances pour toute l'éternité. Allez vers les ulul baab, les gardiens et portiers de ce ba. Entrez dans ce ba et perdez-vous dans tous ses uloom (savoirs). Et tout ce qui se trouve sous le ba est comme un nuqt, comme un simple point dans tout ce pouvoir. Cela signifie tout ce dont Allah (AJ) veut vêtir le serviteur de réalités, bénir le serviteur de ces réalités.
Revive Your Heart With the Immense Blessings of Surat al-Fatiha
Those whom truly reached their hayat (ever-living) they have an angelic life and an angelic reality. So what? To take people to mawt qablil mawt, flat-line. So that they can revive you in a divinely light in which you live on this earth but with your heavenly realities. Your heavenly heart, your heavenly hearing, your heavenly seeing. A heart that is from the divinely presence. And what would that heart be like? It would be filled with zikrullah (remembrance of Allah). Because this is what from Surat al-Fatiha, and the tafsir (interpretation) of Surat al-Fatiha, Allah (AJ) will dress them from these seven maqams (stations) of Surat al-Fatiha. As they are reaching up and they achieved to, "Alhamdulillah hi rabbal alameen."
﴾الْحَمْدُ لِلَّـهِ رَبِّ الْعَالَمِينَ ﴿٢
1:2 – "Alhamdu lillaahi Rabbil 'aalameen." (Surat Al-Fatiha)
"Praise be to Allah, the Lord of the worlds." (The Opener)
When Allah (AJ) dresses the servant by ayatul kareem (verse of Holy Qur'an), that everything is in hamd (praise). And every enjoyment and reality and power for them is to participate in the hamd. And that's the energy and the barakah (blessings) that they receive. And if you keep them too much out of the circle of hamd they feel like they're dying. They're a fish that's out and they don't know how to function. They have to have a circle of hamd all the time. They have to be in that ocean of hamd and praising.
Above, "Alhamdu lillaahi Rabbil 'aalameen," Allah (AJ) take them to what? To, "Bismillahir Rahmanir Raheem." Because the verses of Surat al-Fatiha is from the end, is the first gate. The last gate and the reward Allah (AJ) wants to take the servant is after I dressed you from "Alhamdu lillaahi Rabbil 'aalameen." That in every reality of hamd being dressed upon you, I'm going to take you to the ulul baab (the gatekeepers). That's why their level is of the highest reality.
Once the servant has entered all the different gates, what's the gate that Allah (AJ) wants to take them now? Go now to the ba. Enter now into the city of knowledges for all of eternity. Your soul to enter into the city of knowledges for all of eternity. Come to the ulul baab, the caretakers and gatekeepers of this ba. Enter into this ba and be lost with all its uloom (knowledges). And everything under the ba is like a nuqt, like a dot in that power. It means everything that Allah (AJ) wants to dress the servant with realities, bless the servant with realities.
Satan réside dans votre tête alors utilisez votre cœur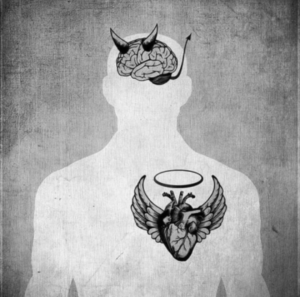 Donc, notre tariq est aussi court que de suivre leurs conseils. Et aussi difficile [que de franchir] ce petit bout d'espace [le Cheikh indique une ligne entre l'index et le pouce]. Comment suivre leurs conseils et ne pas suivre votre propre volonté. Comment ne pas faire intervenir votre propre volonté dans chaque compréhension. Ne laissez pas chaque compréhension et enseignement entrer dans votre tête, car cela sera déjà perdu. Nous avons déjà eu des discussions à ce sujet. Comment vous en inspirer et ne pas vous laisser vous prendre la tête par cela. Où vous continuez à penser : « Comment ça va se passer? Comment je vais faire ça? Est-ce ok comme ça? Comment est-ce comme ça ? » Ainsi cette guidance est déjà perdue dans votre tête.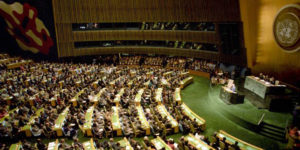 « Comment » n'est pas pour vous; votre tâche n'était que d'accomplir [ce qui vous était demandé]. Dès que vous avez compris le « comment », vous avez perdu la compréhension. Et vous êtes entré dans la demeure de Shaitan qui est votre maghz, votre tête. Cela a quitté votre cœur, n'est-ce pas? Parce que les ulul amr, aussitôt qu'ils reçoivent un ordre, ils l'accomplissent. Ils ne demandent pas un vote populaire, « Devrions-nous, pouvons-nous, ne pouvons-nous pas? » Car ceci serait alors la demeure des ulul maghz, les gens du cerveau. Ça serait comme les Nations Unies (ONU). Avez-vous déjà écouté ces débats? Ses membres parlent pendant des jours et des semaines, et écrivent, et écrivent, et à la fin ils ne s'entendent sur rien. Parce que ce sont les ulul maghz, les gens du cerveau.
Satan Resides in Your Head So Use Your Heart
So, then our tariq is as short as following their advice. And as difficult is this one little inch of space [Shaykh indicates a line from the index and thumb]. How to follow their advice and not follow your own will. Not intervene your own will in every understanding. Not to take every understanding and teaching and allow it to enter into your head, it will already be lost. We've had previous talks on that. How to take a guidance from them and don't let it come to your head. Where you keep thinking, 'How it's going to happen, how I'm going to do it, how's like this, how's like that?' It's already lost – that guidance in your head.
How is not for you; your job was merely to do it. 'How' – as soon as you have the understanding of 'How', you lost the understanding. It entered into the abode of shaitan which is your maghz, which is your head. It left your heart. Right? Because ulul amr, they get the command, they do it. They don't ask for a popular vote, 'Should we do, can we do, can we not do it?' That would then be the abode of the ulul maghz, the people of the brain. That would be the UN (United Nations). Have you ever turned it on; they speak for days and weeks, and write, and write, and in the end they agree to nothing. Because it's the ulul maghz, the people of the brain.
Activez le coeur avec l'amour de Sayyidina Muhammad ﷺ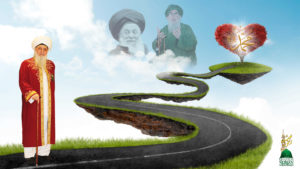 Aux ulul amr, l'ordre vient et ils l'exécutent au mieux de leur capacité pour activer leur cœur. Cela doit devenir toute notre lutte dans la vie; ne laissez pas cela aller à la tête, gardez-le dans le cœur. Essayez d'accomplir [ce qui vous est commandé] le plus rapidement possible et au mieux de vos capacités. Et ceci est notre tariq, cette petite distance de pas très courts (le Cheikh indique la ligne entre les index des deux mains). InshaAllah, nous prions pour qu'Allah (AJ) nous bénisse et nous revête de plus de compréhension et pour voir tout autour de nous comme une motivation, et rien n'est comme vous le voyez.
Ne pensez pas que ce que vous voyez sur Internet et que vous voyez se passer dans les rues est ce que vous croyez qu'il se passe partout dans le monde, « Oh j'ai une opinion sur ceci et cela ». Il faut faire très attention; rien n'est ce qu'il paraît. Il y a des choses qui se passent qui proviennent de la demeure de Shaitan. Notre travail est de rester en dehors de cette réalité. Nous prions pour qu'Allah (AJ) nous guide, nous habille et nous bénisse avec l'amour de Sayyidina Muhammad ﷺ et que cet amour devienne une guidance par laquelle nous sauver de chaque type de difficulté, inshaAllah.
Activate the Heart with the Love of Sayyidina Muhammad ﷺ
Ulul amr, the command comes and they fill it to the best of their ability to activate their heart. That becomes our whole struggle in life; don't let it go to the head, keep it in the heart. Try to fulfill it the fastest and the best ability that you can. And that is our tariq, this very short little couple steps [Shaykh indicates the line from index finger of one hand to the other]. InshaAllah, we pray that Allah (AJ) dress us bless us with more and more understanding and to see everything around us as a motivation and nothing is as you see it.
Don't think that you see the internet and you see what's happening on the streets and what you think it's happening around the world, 'Oh and I have an opinion on this, and that.' Just be careful; nothing is what it seems. That there are things that are happening, that is from the abode of shaitan. Our job is to stay out of that reality. We pray that Allah (AJ) guide us, dress us, and bless us with the love of Sayyidina Muhammad ﷺ and that love becomes a guidance in which to save us from every type of difficulty, inshaAllah.
Subhana rabbika rabbal 'izzati 'amma yasifoon, wa salaamun 'alal mursaleen, walhamdulillahi rabbil 'aalameen. Bi hurmati Muhammad al-Mustafa wa bi siri Surat al-Fatiha.
Un grand merci à nos transcripteurs qui nous ont aidés à transcrire la Suhba.
Date originale de la Suhba: le 11 juin 2020
Articles reliés:
Faites une donation et aidez-nous à diffuser ces connaissances célestes.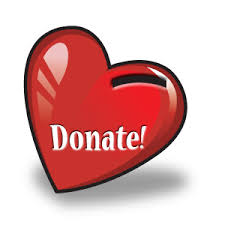 Copyright © 2021 Centre Islamique Naqshbandi de Vancouver, Tous droits réservés