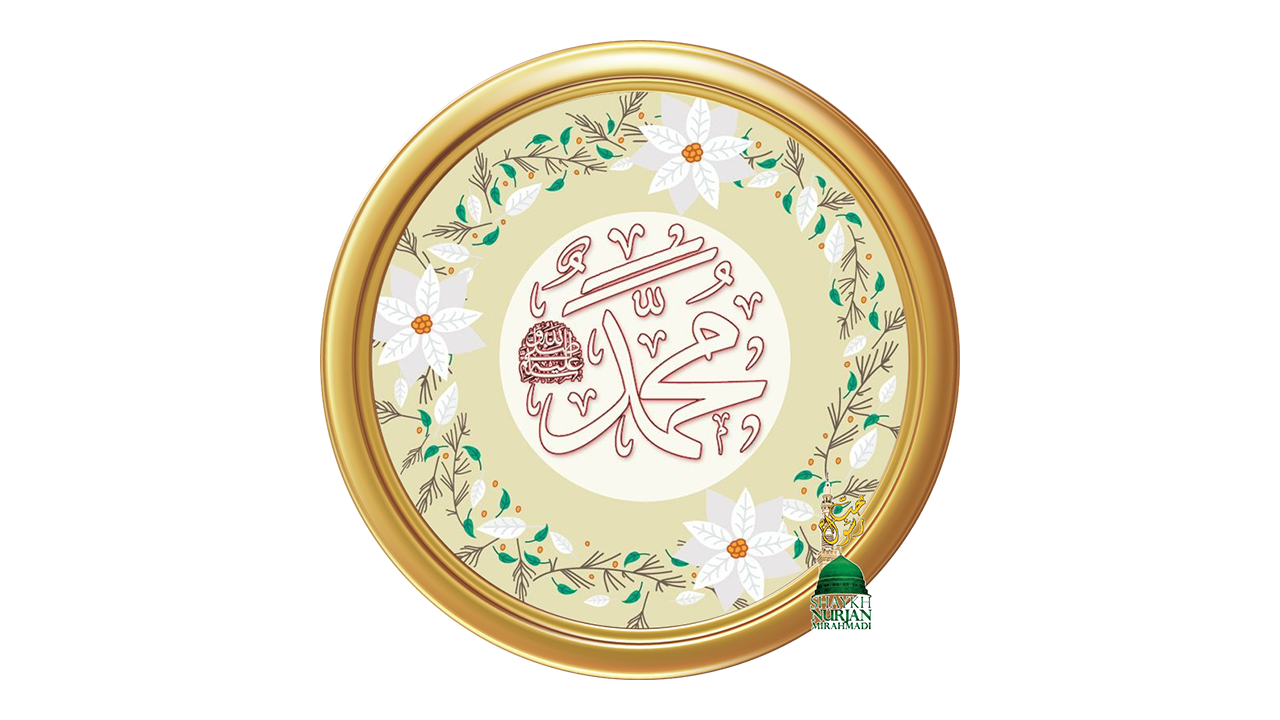 World is Changing and Not Going Back Q&A
From the Realities of Mawlana (Q) as taught by Shaykh Nurjan Mirahmadi.
A'udhu Billahi Minash Shaitanir Rajeem
Bismillahir Rahmanir Raheem
I seek refuge in Allah from Satan, the rejected one
In the Name of Allah, the Most Beneficent, the Most Merciful
"Atiullaha wa atiur Rasula wa Ulil amre minkum."
﴾ياأَيُّهَا الَّذِينَ آمَنُوا أَطِيعُواللَّه وَأَطِيعُوٱلرَّسُولَ وَأُوْلِي الْأَمْرِ مِنْكُمْ…﴿٥٩
4:59 – "Ya ayyu hal latheena amanoo Atiullaha wa atiur Rasula wa Ulil amre minkum…" (Surat An-Nisa)
"O You who have believed, Obey Allah, Obey the Messenger, and those in authority among you…" (The Women, 4:59)
Tariqah is Based on Keeping Connected to the Shaykh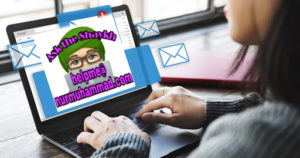 And always a reminder for myself, ana abdukal 'ajeez, wa dayeef, wa miskin, wa zhalim, wa jahl, and but for the Grace of Allah (AJ) that we are still in existence. InshaAllah, we have the interactive Thursday. And remember for all those whom want to be more interactive, go to [email protected] and email and keep connected. And we said before that the tariqah (spiritual path) is not that we just click around and go from video to video and say, 'I like your video. I like your video. I like your video,' and then think I am in the tariqah. The tariqah is based on having a relationship with the Shaykh, that there's a continuous dialogue. That you feel that you're under the nazar (gaze) of the Shaykh, that you're asking for guidance from the Shaykh.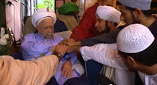 And what happens in today's life is that we don't really want the guidance from the Shaykh. We just want to watch from a distance different videos. And then we want to follow our own desires. And that's where shaitan (satan) comes to play with the servant. That the allegiance and the bayah (allegiance) is until death. There is no breaking the bayah. And the path was not based on you, and you just doing what you want to do for the benefit of yourself, but it was to live a life of service. And the darajah (spiritual rank) is even higher. That those who have the ability to serve, then they served in the mission of the Shaykh to the best of what they can, not into the mission of themselves.
Our Life is to Be of Service to Prophet ﷺ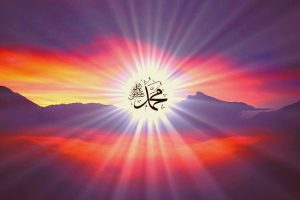 And that's where shaitan comes to play with people, to serve themselves and their own desires. So the tariqah is much more complex, much more difficult, much more strenuous, that they built themselves, built themselves and get the guidance. As they're advancing, the guidance will come more towards how they're going to serve the mission of the Shaykh, which is to serve Sayyidina Muhammad ﷺ. Our life is about being of service to Prophet ﷺ. And that's the tashrif (honour) and ta'zim e Nabi ﷺ. How are we going to raise the magnificent status of the reality of Sayyidina Muhammad ﷺ? And that's what our life was about.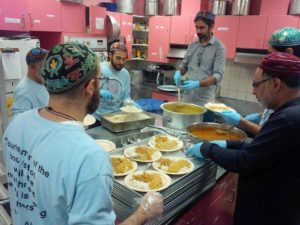 Whether I can do it eventually by my knowledges, by my tongue, by my ability, my skills. The Shaykh will inspire within our hearts how that service can come – again, based on the conditions Allah (AJ) has given. Those whom Allah (AJ) give immense rizq (sustenance), then inspire them then, 'Your rizq is to support that way.' Gave knowledges and understanding, a computer skill or a literary skill – whatever attributes and abilities that insan (human being) has is to be made available to the benefit of Sayyidina Muhammad ﷺ. That is what was promised on the Day of Promises.
Be Generous and Support the Mission of Awliyaullah!

How to bring about that promise is the most important. Not about the self on how I'm going to achieve something. It's not important how you think you're going to achieve something for yourself. But if it was for the mission of the Shaykh which is under the guidance of Sayyidina Muhammad ﷺ, then that's far greater in its understanding. And that's the lub, the center, and the reality of tariqah. That if you come and we said before; if you're generous, Allah (AJ) has written for you to be generous and you're in jahaliya (state of ignorance) buying drinks for everyone. Because you were generous and shaitan used your generosity for the wrong. It's the same characteristic of who you are, but when Allah (AJ) guides, He inspires within the heart that, 'I have dressed this one with generosity. Don't let them to use that generosity for shaitan.'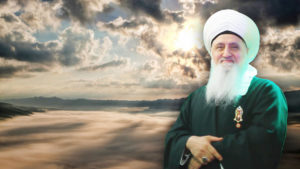 And that's why then the guidance begins to come and teach that, 'No, no, be generous in the way of Allah (AJ).' Be generous, now more specific, in the way of the love of Sayyidina Muhammad ﷺ. Now more, more specific, be generous in the way of the love, in the way of these awliya (saints). Each has a mission. If you feel you are connected to that mission, that dawah, that work – support it! Be a part of it! Have something to do with it! Because it wasn't about yourself and you achieving something by yourself in the grave for yourself, but was to be a part of that reality.
Sahabi Achieved Their Darajat By Being of Service to Sayyidina Muhammad ﷺ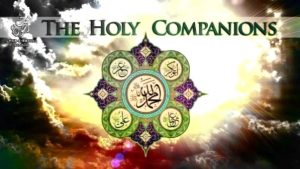 So, what made the Sahabi the Sahabi (Companions of Prophet ﷺ)? Not their station by themselves and their station of what they achieve for themselves, but because of their companionship to Sayyidina Muhammad ﷺ. Why their immense rank? It's not something that you can achieve because they were in the physical proximity in the life of Sayyidina Muhammad ﷺ. They didn't say, 'Hello,' and then walk away and then achieve something by themselves. Their life was to the service, to the reality of Sayyidina Muhammad ﷺ. So, it means each in their darajah (level) of their tarbiyah (discipline) and their training has now degrees. Someone from a distance, then the Shaykh will begin to inspire them on their abilities, their understandings, their skill. So, then how to be of service, how to tarbiyah themselves. If they are be-tarbiyah (without discipline), then they're of no value.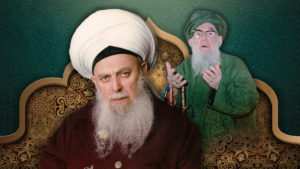 Because that's why the tarbiyah, be-tarbiyah – like bad character. So, that's why again the tarbiyah comes to the school is to develop your good character, your good manners so then you have something to give. If it's with bad manners, with bad energy, what could we possibly be of service to that reality? So, we pray that Allah (AJ) give us more and more understanding of the depth of that reality and the mission of that reality. And that the Shaykhs never, never leave that reality. That they try their best to serve with all their life. If there's any modification from Sayyidina Muhammad ﷺ, then that's something separate and that's in the will of the hands of Sayyidina Muhammad ﷺ, that may shift somebody. And that's by an order of Sayyidina Muhammad ﷺ.
QUESTION: What is the difference between heart and qalb (heart)? In Qur'an, Allah (AJ) says that, 'I know what's in your heart,' but the heart function is only pumping?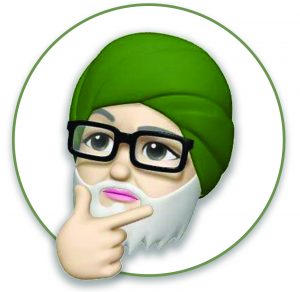 Shaykh Nurjan Mirahmadi: Yeah, you just joined us probably. Because that in our teaching – A'udhu Billahi Minash Shaitanir Rajeem – is that there's a physicality and there's a spirituality. And anything you try to learn from the physical dimension is nothing in comparison to the spiritual dimension. So, the qalb (heart) is a vessel that contains your blood physically, but Allah (AJ) says that, 'Qalb al mu'min baitullah.'
قَلْبَ الْمُؤْمِنْ بَيْتُ الرَّبْ
"Qalb al mu'min baytur rabb."
"The heart of the believer is the House of the Lord." (Hadith Qudsi)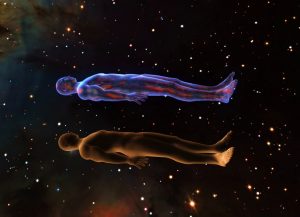 That the heart of the mu'min (believer) is the house of Allah (AJ). So, now Allah's (AJ) giving us a clue. That in this heart of yours, why is it the center of your body? You know you can be brain dead but not heart dead. You can be brain not functioning, but you cannot be heart not functioning. Why? Because it's the center, command control center of your physicality. Then Allah (AJ) gives the hint, 'No, no, it's also the command center of your spirituality.' Because when your soul comes into that piece of flesh, your soul is a power, like an unseen wi-fi battery.
So, this piece of flesh at a 120 days, it's just flesh growing. They're waiting for something at a 120 days. And all of a sudden you hear the heart go, 'dhi-dhish, bump-bump, bump-bump, bump-bump,' what happened? A battery came. A power source came into that hunk of flesh, which is what? Soul. The soul is powered wi-fi. There's no wires connected to it. Allah (AJ) says, 'It's not from you. It's from My Oceans of Samadiya that I sustain it. I maintain it. And I send all of the energy for it.' This means then an unseen energy source enters into the body and occupies the body, energizes the body. It is the power source within the heart. That heart sends all it's energy, its blood to all the organs and nourishes. So, the heart, the qalb has many realities. And then from our teachings, you can go deeper. And just the understandings from the huroof (Arabic letters), 'Qaf, wal quranil majeed, laam, ba.'
﴾ق ۚ وَالْقُرْآنِ الْمَجِيدِ ﴿١
 50:1 – "Qaf, wal Quranil Majeed." (Surat Qaf)
"Qaf. By the honored Qur'an." (The Letter Qaf, 50:1)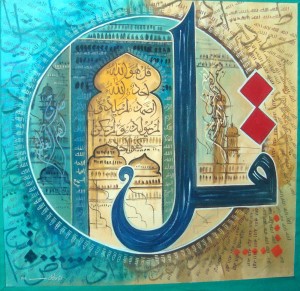 Allah's (AJ) Qul, Divinely Speech that nothing can contain that speech. There's not an angel that can carry it. Only the reality and the soul of Sayyidina Muhammad ﷺ can carry that reality. And that qul to what we said at the start of the night, if the Shaykh teaches you just ba, that you already went into paradise from that knowledge. How Allah (AJ) can burn you with that knowledge that's dressed upon you? He can punish you to clean you, yeah, but not send you into eternal fires. The knowledge is what saves you. So, it means that qul to the ba, Allah's (AJ) Izzah and Might and Power hits the ba and begins to open, "Bismillahir Rahmanir Raheem."
بِسْمِ اللهِ الرَّحْمَنِ الرَّحِيْم
"Bismillahir Rahmanir Raheem."
"In the Name of Allah, the Most Beneficent, the Most Merciful."
And all uloom and knowledges are flowing from that ocean and that river. So, qalb means something different to Allah (AJ). So many, many different layers of meanings. It's never the physical.
QUESTION: When is it better during the day to do one's muraqabah (spiritual connection)? There is a tendency to more easily fall asleep during meditation after Maghrib (sunset prayer).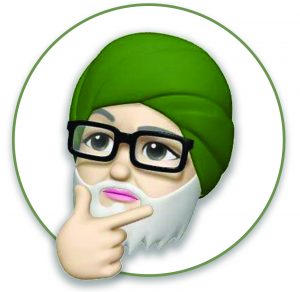 Shaykh Nurjan Mirahmadi:  Yeah, because you've just eaten and that's probably not the best time to do your muraqabah (spiritual connection). It's between Asr and Maghrib. That if you come home from work and you want to meditate and it's not too noisy in the house and work is closing down. And before you eat anything with a hungry stomach, empty stomach, try to do some meditation. Where you sit, you breathe after your Salatul Asr and just listen to salawats (praisings). See yourself at Madinatul Munawwara and breathing and going through all our practices.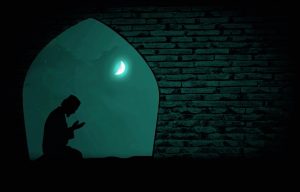 And you can email the [email protected] on the steps towards that. If you're good with that and practiced at that, then after Salatul Isha. After everyone has gone, long after you've eaten dinner, have some tea, dark tea, black tea, something that keeps you awake. And then Salatul Isha, after Salatul Isha or Salatul Tahajjud (late night prayer) that you rested for Salatul Isha. After you rested, Salatul Isha, and before you pray your Fajr, wake up just a few minutes earlier and do your meditation at that time. Very powerful because as the world is sleeping, your energy and your connection with the Divine is much more powerful.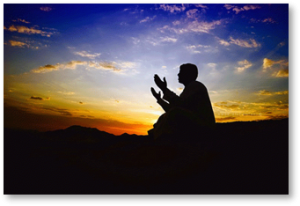 When the world is busy at work, it's tying up the signal like wi-fi. When everyone is online, the signal is bad. When everyone is sleeping and the one who wakes, this is Salatul Qiyam when Allah (AJ) describes the servant who wakes in the middle of the night to read Qur'an, Qiyamul Layl, (Nightly Devotion) which is tremendous in its power. Allah (AJ) says, 'Spend the whole night awake. Okay, no, if you can't do that spend half the night awake. No, if you can't do that then spend at least one-third the night to be awake.' It means that that last one-third before the faraj and the Fajr, the rising of the sun, that has a tremendous power.
﴾يَا أَيُّهَا الْمُزَّمِّلُ ﴿١﴾ قُمِ اللَّيْلَ إِلَّا قَلِيلًا ﴿٢﴾ نِّصْفَهُ أَوِ انقُصْ مِنْهُ قَلِيلًا ﴿٣﴾ أَوْ زِدْ عَلَيْهِ وَرَتِّلِ الْقُرْآنَ تَرْتِيلًا ﴿٤﴾ إِنَّا سَنُلْقِي عَلَيْكَ قَوْلًا ثَقِيلًا ﴿٥﴾ إِنَّ نَاشِئَةَ اللَّيْلِ هِيَ أَشَدُّ وَطْئًا وَأَقْوَمُ قِيلًا ﴿٦
73:1-6 – Ya aiyuhal muzzammil, Qumil laila illaa qaleelaa, Nisfahooo awinqus minhu qaleelaa, Aw zid 'alaihi wa rattilil Qur'aana tarteela, Innaa sanulqee 'alaika qawalan saqeelaa, Inn naashi'atal laili hiya ashadddu wat anw wa aqwamu qeelaa." (Surah Al-Muzzamil)
"O you wrapped in garments (i.e. Prophet Muhammad saw)! Stand (to pray) all night, except a little. Half of it or a little less than that or a little more. And recite the Qur'an (aloud) in a slow, (pleasant tone and) style. Verily, We shall send down to you a weighty Word (i.e. obligations, laws). Verily, the rising by night (for Tahajjud prayer) is very hard and most potent and good for governing oneself, and most suitable for (understanding) the Word (of Allah)" (The Enshrouded One, 73:1-6)
And that's an immense time to do the meditation, tafakkur (contemplation) and trying to make your connection. The meditation consists of learning how to breathe and breathing practices. And then the muraqabah, how to connect with the Shaykhs, how to connect and feel the energy and the presence of the Shaykhs and making that spiritual connection, inshaAllah.
QUESTION: Can Sayyidi please explain more about event horizon and the reversal of the contract?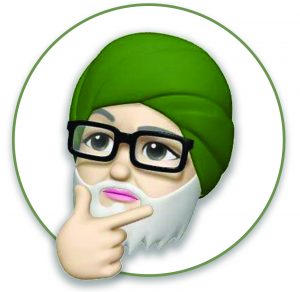 Shaykh Nurjan Mirahmadi: Those subjects in the articles are easier to read because the people who read those articles understand at that level. They're reading it trying to understand. When we try to address it to a general audience, then there's always going to be a bit of difficulty in trying to get a general audience to be at the same page and understanding without confusing everyone.
The event horizon is a state in which you're trying to lose your hub-e-dunya (love of material world). That with the energy, with the practices, with all the knowledges, the dunya (material world) should be deflating from you. Why they taught about Sayyidina Mahdi (as) was not for you to figure, 'Is this actually tomorrow? I don't believe you. It's not happening.' It was to take dunya out of your heart.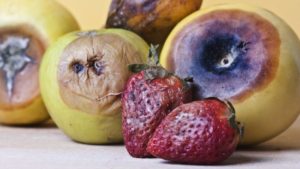 If somebody come and tell you, 'This wonderful dinner you're eating is filled with maggots,' he has successfully taken away your appetite. Right? You have a beautiful dinner and the kids turn on a horrible television show, immediately your appetite is gone. It's like, 'What the heck, why'd you put that on right before I wanted to eat? Why you did like that?' It pulled your appetite. So, appetite for dunya, from the eyes has to be pulled. So, they show you the maggots, say, 'Look, everything is collapsing. Everything is being destroyed. Are you really making a 20-year plan and spend all your time to make a career in an industry and that's going to be your whole hope?' Don't you see it's all failing? It's all falling. Everything and everyone is dying. They're buying masks. You think mask is going away?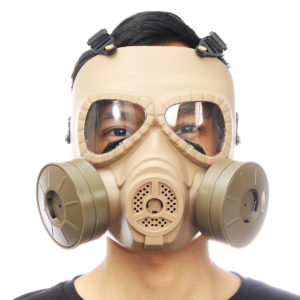 They show you this image of – there's a mask for carpentry – very nice, sophisticated like this [Shaykh shows big mask]. There's a mask for painting beautiful, you know, with all this gas mask and for painting. Now mask for Covid a is piece of paper from India. Seems like they took more precaution on painting and carpentry. Yeah, they don't care, 'Let insan die!' Insan's (mankind's) value to these people is 25 cents, the price of a bullet. But insan's value to Allah (AJ) is immense. He created this creation from love. So, their life is to come and to teach with their teaching, not that you use your head to guess, 'Oh, you've been saying this forever.' Well, then you still eating and enjoying that food? We must be doing something wrong because we should be teaching you in a way your appetite has dropped. You see the plate as something very dangerous.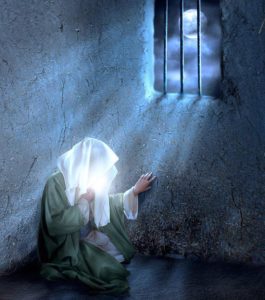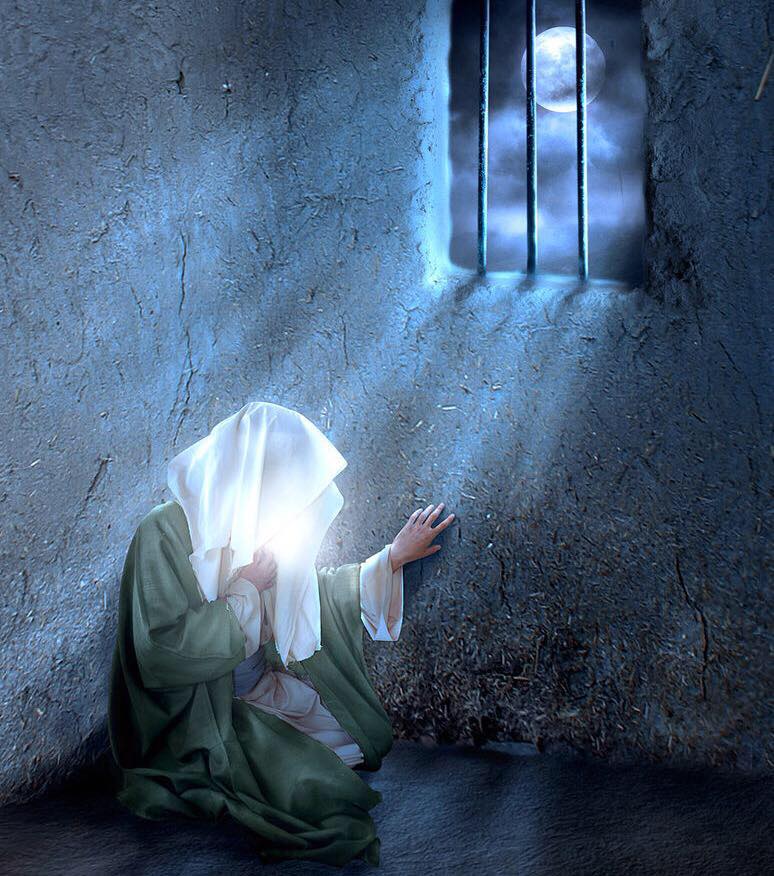 And that was the purpose. That was the understanding of teaching about Sayyidina Mahdi (as); teaching about all of the signs and the signs of calamity was not to use your head with the Shaykh, but for them to pull your dunya desire out and then put everything in perspective. 'I better have an account with Allah (AJ) first.' As soon as they do that, they begin their practices. They begin their zikrs (remembrance), they begin their salawats, they begin their istighfar (seek forgiveness). Now more than ever Allah (AJ) has helped them. Everybody is ordered home. Everybody is sitting in their homes now doing isolation. Everybody has been collapsed of their careers, of their work, of their aspirations. Even their favourite places to eat are all changing. The world is changing and not going back. It's entering in its death phase – more and more restrictions, more and more difficulties coming upon the Earth. So Allah (AJ) has now joined in, in the marketing.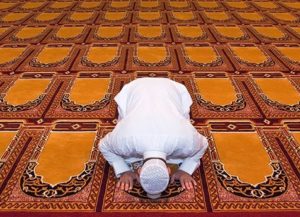 So, it means that now the signs and spiritual teaching and the physical reality of the earth are matching more and more, day by day. And that was the reality. When you begin to believe that, practice with that, make your istighfar, you find your taste for dunya gone, 'Ya Rabbi, my love for You and Prophet ﷺ, I think I'm okay to go. I think if I take care of my family and they get what they want and everyone's settled, I'm ready to go.' And when they believe that they're okay to go and they believe that they really have no attachments, and they believe that they're going to be good with Sayyidina Muhammad ﷺ, he be happy with them, inside they're dying. And they're understanding their death and they're ready to go. As a result, their life force is dropping.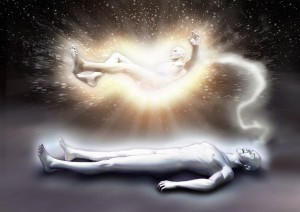 That when you're too much alive within your being, you're too much shining – too much on, too much wanting to live this life. When they've been full from everything, disgusted by everything, their energy level is dropping. As a result, they can enter into a death phase. With their istighfars and their trainings, their Shaykhs will take them to a state of death before death in which they begin to collapse. When they collapse and die from that reality; right now the soul is hidden within the physicality. And everything of your desires is locking the soul and not giving it any ability. And that's the contract of this dunya, except for death.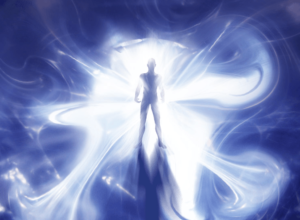 Death is in the contract that if the servant dies, the soul will be governing his physicality because the soul comes out into the grave and rules. So, mawt qablil mawt (death of desires before physical death) is a reversal in the contract. That they enter into a state in which Allah (AJ) releases their soul upon the body. So, that's why we say when the Shaykhs enter into zikr, their soul is in the zikr. They're doing the zikr with their soul. And that's why their soul is in the room and everybody's connected to that wi-fi. Their soul is in the home of anyone that sees them. When you look at their picture, their soul is present with you. If you look at their live picture, their live soul is with you all the time.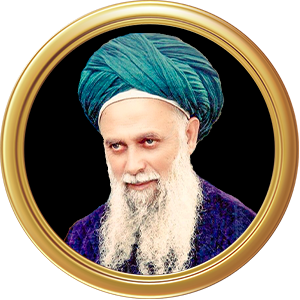 That's why Shaykh Nazim (Q) would say, 'Look at my face. Anytime you want, just look at my face.' Why? Because as soon as you look at them, these are the servants whom their souls are free. Soon as you look at the face, the soul is present with you. The minute you look, the soul is present with you. If you call him, 'Madad (support), madad Ya Sayyidi Ya Sultanul Awliya,' then you feel the faiz (downpouring blessings) of the Shaykh. And Allah (AJ) says, 'Don't deem them dead in their graves. They're very much alive.'
﴾وَلَا تَقُولُوا لِمَن يُقْتَلُ فِي سَبِيلِ اللَّـهِ أَمْوَاتٌ ۚ بَلْ أَحْيَاءٌ وَلَـٰكِن لَّا تَشْعُرُونَ ﴿١٥٤
2:154 – "Wa la taqolo liman yuqtalu fee sabilillahi amwatun, bal ahyaon wa lakin la tash'uroon." (Surat Al-Baqarah)
"And do not say about those who are killed in the way of Allah, "They are dead." Rather, they are alive, but you perceive [it] not." (The Cow, 2:154)
And that's why we said at the beginning, these are the mujahid (one who struggles in the Way of Allah (AJ)). The mujahid, these are the big warriors of Allah (AJ). Not the one who took a sword and hit people on the head only, the great warrior who fought himself and then propagated knowledge's across the earth. When they die, Allah (AJ) says, 'Don't deem them dead in the grave. They're very much alive. Some reclining on thrones, some on couches, some on chairs.'
﴾أُولَـٰئِكَ لَهُمْ جَنَّاتُ عَدْنٍ تَجْرِي مِن تَحْتِهِمُ الْأَنْهَارُ يُحَلَّوْنَ فِيهَا مِنْ أَسَاوِرَ مِن ذَهَبٍ وَيَلْبَسُونَ ثِيَابًا خُضْرًا مِّن سُندُسٍ وَإِسْتَبْرَقٍ مُّتَّكِئِينَ فِيهَا عَلَى الْأَرَائِكِ ۚ نِعْمَ الثَّوَابُ وَحَسُنَتْ مُرْتَفَقًا ﴿٣١
18:31 – "Ulaaa'ika lahum Jannaatu 'Adnin tajree min tahtihimul anhaaru yuhallawna feehaa min asaawira min zahabinw wa yalbasoona siyaaban khudram min sundusinw wa istabraqim muttaki'eena feehaa 'alal araaa'ik; ni'mas sawaab; wa hasunat murtafaqaa" (Surat Al-Kahf)
"For them will be Gardens of Eternity; beneath them rivers will flow; they will be adorned therein with bracelets of gold, and they will wear green garments of fine silk and heavy brocade: They will recline therein on raised thrones. How good the recompense! How beautiful a couch to recline on!" (The Cave, 18:31)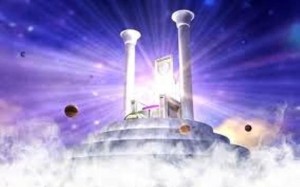 This means Allah (AJ) gave what a status to them, that you see them on thrones. Many have visions of them on oceans sitting on a throne. Why oceans? Because Allah (AJ) says, 'My Might and Power in on the mai (water).'
﴾وَهُوَ الَّذِي خَلَقَ السَّمَاوَاتِ وَالْأَرْضَ فِي سِتَّةِ أَيَّامٍ وَكَانَ عَرْشُهُ عَلَى الْمَاءِ … ﴿٧
11:7 – "Wa huwal ladhee khalaqas samawati wal arda fee sittati ayyamin, wa kana 'arshuhu 'alal maa ye…" (Surat Hud)
"And it is He who created the heavens and the earth in six days – and His Throne had been upon water…" (Prophet Hud, 11:7)
Allah's (AJ) Might and Power is on an ocean. And their throne is a symbol of their authority. When you see the Shaykh in a dream on a throne, it means that Allah's (AJ) showing you this one is on an ocean of power with a tremendous authority. And that's the reality. So, it means their souls are free. 'After the event horizon was what?' 
QUESTION: Can you explain more about the reversal of the contract?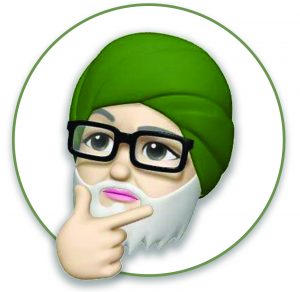 Yeah, that was it; is the death before death and to have your soul govern your physicality. They begin to see and that's the hadith, 'When my servant did all his fard, begins to do his practices from love and muhabbat. He follows the sunnah. He starts to act through sincerity. Allah (AJ) says, ' I become his hearing. I become his seeing. I become the hands in which he touch.' All that Hadith al-Qudsi is a reality that opens on the soul.
 [ وَلَا يَزَالُ عَبْدِي يَتَقَرَّبُ إلَيَّ بِالنَّوَافِلِ حَتَّى أُحِبَّهُ، فَإِذَا أَحْبَبْتُهُ كُنْت سَمْعَهُ الَّذِي يَسْمَعُ بِهِ، وَبَصَرَهُ الَّذِي يُبْصِرُ بِهِ، وَيَدَهُ الَّتِي يَبْطِشُ بِهَا، وَرِجْلَهُ الَّتِي يَمْشِي بِهَا، وَلَئِنْ سَأَلَنِي لَأُعْطِيَنَّهُ، [ رَوَاهُ الْبُخَارِيُّ…
"…wa la yazaalu 'Abdi yataqarrabu ilayya bin nawafile hatta ahebahu, fa idha ahbabtuhu kunta Sam'ahul ladhi yasma'u behi, wa Basarahul ladhi yubsiru behi, wa Yadahul lati yabTeshu beha, wa Rejlahul lati yamshi beha, wa la in sa alani la a'Teyannahu…"
"…My servant continues to draw near to Me with voluntary acts of worship so that I shall love him. When I love him, I am his hearing with which he hears, his seeing with which he sees, his hand with which he strikes and his foot with which he walks. Were he to ask [something] of Me, I would surely give it to him…" Hadith Qudsi (Sahih al-Bukhari, 81:38:2)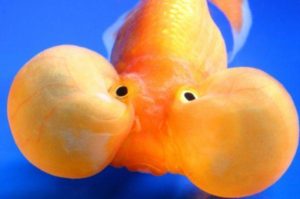 When Allah's (AJ) saying, 'I'm going to give you from My hearing, it means I'm going to give the power of your soul from My Sifat as-Sami (The Attribute of Hearing). And you're going to hear from My Hearing which has no limit. And awliya say they can hear. There are awliya that have trained and they can come and tell you that they can hear the zikr of a fish in a fish tank. What you can hear is something unimaginable and can be so loud that you can't sleep. You think everything's silent? No. If Allah (AJ) turn on a sifat (attribute) for you just to understand one day, that 'Ya Rabbi, just from Your Power, what are you talking about?' And say, 'Do you hear this fish is making a zikr? 'Allah, Allah' with every breath out – so loud you can hear it, you can't sleep. Or the scratching of an ant. At a distance, its movement can be heard.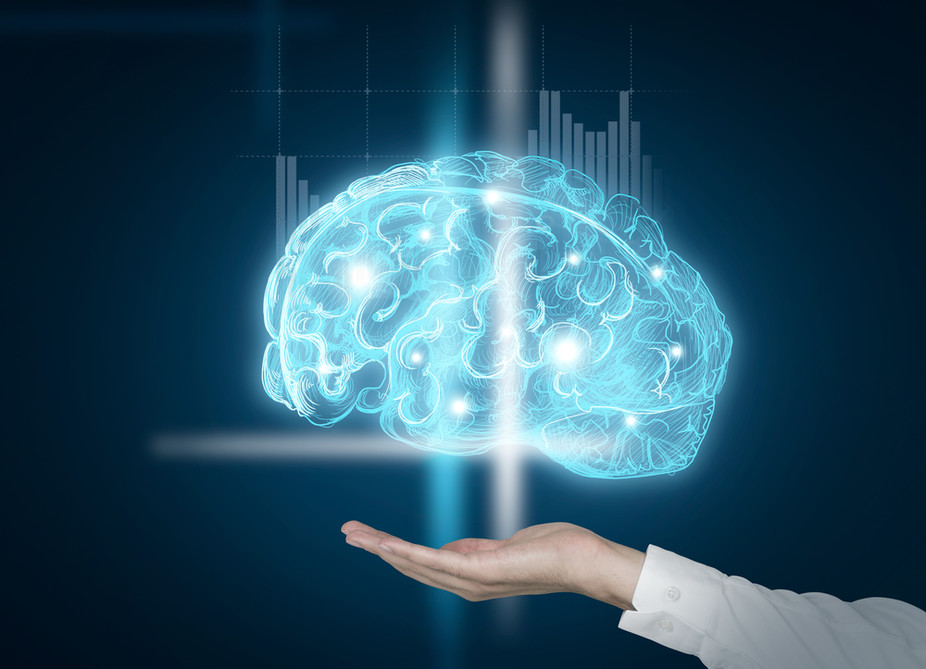 This is only had-e-dunya (limitation of the material world). And if you heard from the heavens, and spoke to souls that are within paradises, within the heavens – what kind of hearing is that? It's not your hearing. So, the darajah (spiritual rank) of that hearing, and the darajah of that sight. Allah (AJ) can make what's in a microscope appear big to you and in front of your face. Like a sleep, you're seeing it [Shaykh closes eyes], and it's like a microscope has been expanded for you so you can see everything and move it around. Or He can take your soul to see within the heavens. So, these things are not something that anyone can limit and this is why it's Hadith al-Qudsi. It's under the level of Holy Qur'an. That it's so pious, so holy and so powerful, these hadith, of a reality that Allah (AJ) is stressing upon malakut (heavens). And what that potential is for malakut, inshaAllah.
QUESTION: How do I make my connection to you much stronger, like perfect strong? Also, kindly let me know how to show adab when murshid is far in a different city and build a strong connection with him.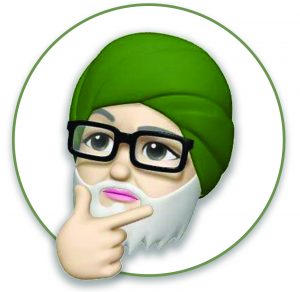 Shaykh Nurjan Mirahmadi: Yeah, that's why we're broadcasting all these tafakkur (contemplation), inshaAllah. This whole concept of tafakkur is to take the pictures of the Shaykh and then make your meditation. That, 'Ya Rabbi, kono ma'as sadiqeen.' Have a taqwa (consciousness) and keep the company of pious people.
﴾يَا أَيُّهَا الَّذِينَ آمَنُوا اتَّقُوا اللّهَ وَكُونُوا مَعَ الصَّادِقِينَ ﴿١١٩
9:119 – "Ya ayyuhal ladheena amanoo ittaqollaha wa kono ma'as sadiqeen." (Surat At-Tawbah)
"O you who have believed, have consciousness of Allah and be with those who are truthful/ Pious /sincere (in words and deed)." (The Repentance, 9:119)
Allah (AJ) is not talking about physicality. Allah (AJ) doesn't care about your physical world only. He's saying that, 'Keep their company.' And that's why in your salah (prayer), "Assalamu 'alaika ayyuhan-nabi wa 'ibaadillaahis saa'liheen." They're even facing you in your salah.
اَلسَّلَامُ عَلَيْكَ أَيُّهَا النَّبِيُّ وَرَحْمَةُ اللهِ وَبَرَكَاتُهُ، اَلسَّلَامُ عَلَيْنَا وَ عَلَىٰ عِبَادِ اللهِ الصَّالِحِينَ
Assalamu 'alaika ayyuhan-nabiyu warahmatullaahi wabarka'tuhu. Assalamu 'alaina wa'alaa 'ibaadillaahis saa'liheen.
Peace be upon you, O' Prophet, and Allah's mercy and blessings be on you. Peace be on us and on all righteous slaves of Allah.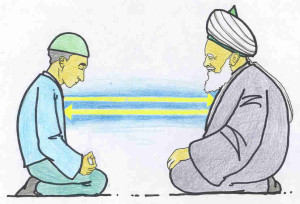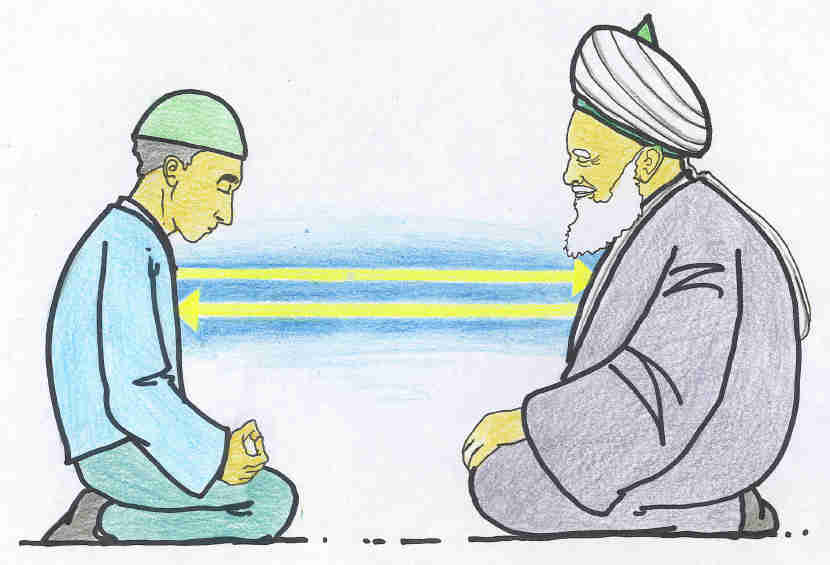 Oh, then why are you giving them salaams (last part of prayer)? So all of these realities are all there in front of us and Allah (AJ) says, 'Why don't you connect with them?' So, it means then the madad (support), the tafakkur and contemplation is that how to keep my heart connected with the spiritual realm. How to go through the practices of connecting myself, understanding the energy, doing the energy practices, and seeing them in front of me always. Look to their face, to their face. Look and then close your eyes that, 'I want to be with you.' Visualize that they're in front of you, that they're sending their faiz (downpouring blessings) and their energy all around you, and that you're a weak servant and you want to connect.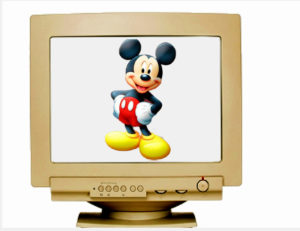 Don't think that you're going to see right away. In your package is only the basic program. So, your computer only comes with a picture of Mickey Mouse. Huh, 10 years ago, it doesn't change. I think now maybe they upgraded to what else could your basic package have. So when you buy a computer, you don't get the latest software, the most advanced software. You get Mickey Mouse package, right? So, you close your eyes right now, and say can you see Mickey Mouse? 'Hi everyone,' [Shaykh imitates Mickey Mouse]. You see like the hat, 'Toodles, Toodles.' Don't you watch the Mickey Mouse with the kids? 'Hey Toodles.' Mickey Mouse is in the basic package. Anyone can close their eyes now and see Mickey Mouse, it's not a problem at all; you'll see him looking at you and everything.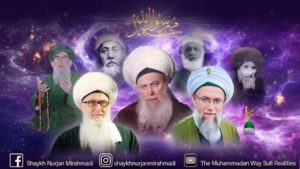 Now come to say that you want to see Sayyidina Muhammad ﷺ, then you need from Mickey Mouse to the heavens, immense upgrades in your software. And that's what Allah (AJ) wants. You have the ability and you have the capability within the heart, but that heart has to have immense upgrades in its software, in its practices. So then, 'I visualize the Shaykh but I don't think I'm worthy of seeing the face of the Shaykh. I just visualize that I'm in their presence, I look to the picture. And I'm there with my belief. Of course, I'm with my Shaykh. And my Shaykh is always, his nazar (gaze) is upon me. And my Shaykh, and my Shaykhs, and my Shaykhs – all of them are there looking at me. And I'm admitting to myself my bad character. I know I have bad character. I have all this badness in me. I don't need to see anything. I just need to believe it for myself.'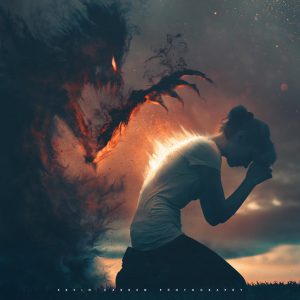 And that's what we call iman (faith). When you believe that you're in their presence, don't you believe that shaitan is all around you making you do horrible things every five seconds? So, he must be all around you. You don't need anyone to convince you that shaitan is around you. So every time you do, 'Boo-boo,' then you know he was there. So same. So say, 'If shaitan is there, Allah (AJ) is not leaving me alone with shaitan. Of course he has a representative from Rahman always with me. So, my Shaykhs are always with me. I don't need to see them with my eyes clear. I'm not at that level.'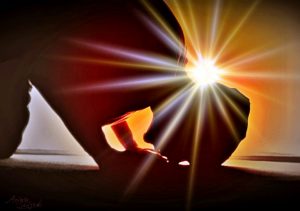 And then you begin to humble yourself, humble yourself. And this is a path of humility, that my heart and my soul knows, 'They're right there in front of me, but I'm not ready to see them, my Lord. My character's bad. My things are bad, ya Rabbi, I'm nothing, I'm nothing.' And let them come closer and say, 'No it's okay, you can see us.' And say, 'No, I'm not worthy, I'm not worthy.' It's a path of humility. Not like people now, 'I want to see you.' Why you want to see? Who are you that you want to see something? What did you achieve that comes so quick to you like that? It's like McDonald's character, everything like right now, drive through. But this is a path of the eloquence of humility. That, 'I'm nothing. I really believe I'm nothing and I have done many sins, ya Rabbi. Please forgive me. Please, Sayyidi, forgive me. Let me just to be in the company, dress me with your faiz (outpouring blessings), dress me with your lights.'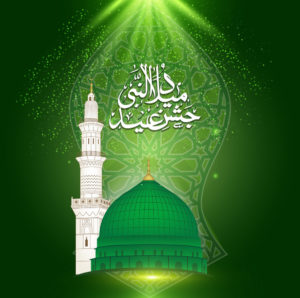 Imagine then they take you later to the presence of Sayyidina Muhammad ﷺ. There's no difference, that when I say, 'Visualize Rawda Sharif.' Nobody should be visualizing that they're looking straight into the face of Sayyidina Muhammad ﷺ. Because Allah (AJ) says in Qur'an, when Nabi Musa (as) said, 'Ya Rabbi, let me see you.'
﴾وَلَمَّا جَاءَ مُوسَىٰ لِمِيقَاتِنَا وَكَلَّمَهُ رَبُّهُ قَالَ رَبِّ أَرِنِي أَنظُرْ إِلَيْكَ ۚ … ﴿١٤٣
7:143 – "Wa lamma jaa Musa limeeqatina wa kallamahu Rabbuhu, qala rabbi arinee anzhur ilayka, …" (Surat Al-A'raf)
"And when Moses arrived at Our appointed time and his Lord spoke to him, he said, "My Lord, show me [Yourself] that I may look at You." …" (The Heights. 7:143) 
And Allah (AJ) got upset by that, 'Why? Why to see Me? What kind of question is that?' So same for Rawda Sharif, 'I'm nothing Sayyidi Ya Rasulul Kareem ﷺ (The Most Generous Prophet), just I want to be at your holy sandal. Just let me hold the gate and hold this. And dress me from your faiz, dress me from your faiz.'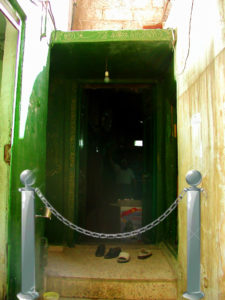 So, they took a life in which their head was always down. When we went to Turkey, the maqams and the zawiyas of the Shaykhs had a chain at the door. It means, 'Don't come upright to us!' Don't come through the door, 'Hey, what's up?' They had a chain so that you had to keep your ihtiram (respect) and keep your head down and enter into the door. So, they had all of these things as a symbol. Why they had to put a chain? Because that probably everybody was forgetting. So, the zawiya's door had a chain across it so you actually had to bow to come down.
And Allah (AJ) says that in Qur'an, He did that too. They were not bowing so He made the door small so that they would bow and the clever ones went the reverse way and went in backwards as to not bow for ihtiram and respect [Shaykh pointed to turn his back to audience]. So that always you go this way, and they said, 'No, we're coming backwards,' and they come in [Shaykh showed through hands to come bowing head]. So, the nafs of people is just something wild. InshaAllah.
QUESTION: I'm a sensitive person to energies. How can I disconnect from unwanted people or energies?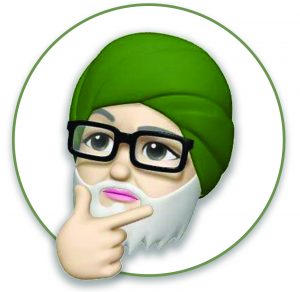 Shaykh Nurjan Mirahmadi: Yeah, the energy practices are and they show us how we are all tethered to everyone. So there is a cord, like an umbilical cord that comes from us. This, with the Shaykhs, with Sayyidina Muhammad ﷺ, with Allah (AJ) gave us an umbilical cord to show us that reality. So, it means that when we're understanding the tafakkur, Allah (AJ) says that, 'I gave you this umbilical cord to show that you're attached to something. You're not alone. You're not by yourself. You are attached to your mother's womb for your support in which you were nourished and fed within the womb. As soon as you came into this dunya, you felt that you became something dis-attached, which you are not!'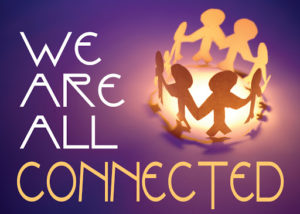 And that's why Allah (AJ) left that as a reminder. So, in their tafakkur they understood that they have a connection to the Shaykh through their belly button. They have a connection to Sayyidina Muhammad ﷺ and they have a connection to the Divinely Oceans. And many times in their tafakkur, they may see themselves with many souls gathered and this cord is flowing into that ocean of energy. But it teaches us that we have unseen cords to people whom we love. And that's a cord from the heart.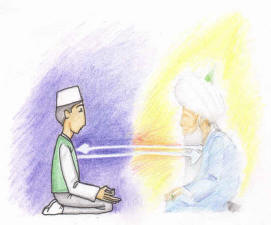 That every time we put our heart onto something and to someone, there is a cord being produced. You're making a wire and a connection. So why we say rabita sharif – the Noble Connection? That's a Noble Connection because the heart is not something to give to people because Allah (AJ) wants it only for the Divinely Presence. So, it means that nobility of that connection and that's why they come to teach, 'Don't give your heart to everything. Your heart is for Allah (AJ), His Rasul ﷺ. So, it means as soon as they put out that connection, then there's a tremendous amount of energy flowing on that connection.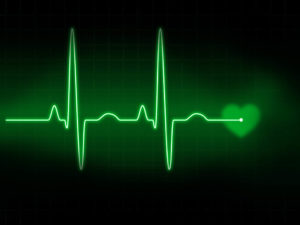 If you start to put out this cord from the heart onto other locations, there's a danger. Because anyone on the other side of that connection, if they're sending the good energy then it's a good energy. If they begin to send a bad energy, the bad energy's going to affect you. So, if they send a jolt in that connection, that bad energy will begin to affect you. And that's why then they learn to dis-attach from their heart, that energy, and what we call jiggarit.
What we have in a term in Farsi, probably from Urdu – Jiggarit biraam – not only qalb. Even in Farsi, they took for the sineh – my chest. And many, they have many expressions for the heart, most of them not the heart. Because they understood the heart is only for the Divine but my chest for you. And that became symbolic of saying the heart, but it wasn't the heart. It was literally just my chest for you and what's inside my chest for you. But my heart is only for Allah (AJ), His Rasul ﷺ.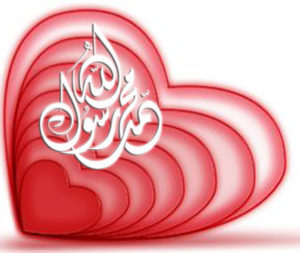 Because those Shaykhs at that time were teaching people, 'Your heart, you can't put everybody in your heart because then everything they do is going to affect your heart and you're going to have heart attacks. Because your heart is being jolted in every direction possible. Put everything else somewhere else in your chest!' What are the words we have for chest?
We have the sineh, sinem, dilam, dil. Yeah, so we have many things that is stomach even but it's basically saying from here to here for you [referring to the portion from neck to the end of chest], but not specifically you say my heart because then that was an adab. The Shaykhs say, 'Don't, don't do that!' If you let everybody occupy your heart – every time you get in a fight with your family and loved ones, you're going to feel like you're having a heart attack because they're occupying a place and then they're jolting your energy up and down. So, then they learn to dis-attach that and put that into their dil and heart was for Allah (AJ).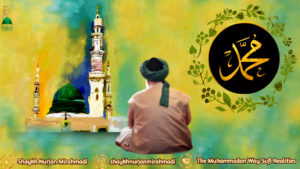 Because the heart and Allah (AJ) and Sayyidina Muhammad ﷺ, they never disappoint you. You disappoint them. We all disappoint them but they don't disappoint us. And he's Rasulul Kareem ﷺ because he forgives everything and he keeps sending generous love, keep sending barakahs, keeps sending blessings. He keeps sending hope, 'Don't worry, don't worry, everything will be OK.' So, when the heart connected to that source, it's always then consistent. Their lives are not going up and down like crazy. They're keeping a consistent flow of energy. Everything else is in turmoil. Everyone else is all over the place and all their relationships are all over the place. But their heart has a firmness because it learned to connect with Allah (AJ) and Sayyidina Muhammad ﷺ. InshaAllah.
Question: Sayyidi, what is your advice for people who lost their jobs because of this current situation. How can we focus more on practices when the mind is drifting away worrying about house rent, bills, etc?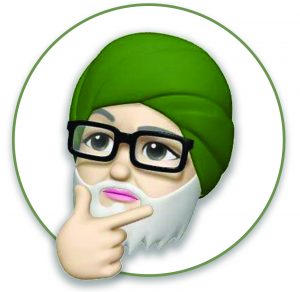 Shaykh Nurjan Mirahmadi: Difficult. That's the difficulty of this dunya (material world) right now that to try to learn to make tafakkur (contemplation), as times are becoming more difficult. Just think today is going to be easier than tomorrow. If you thought today was difficult, yesterday was easier. Alright. If you were to watch this video a year ago, you would've heard that, 'Hey meditate, before it gets hard!' And now that it really got hard, yeah, I can imagine it's going to be very difficult.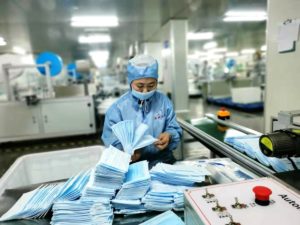 But inshaAllah, as far as rizq and sustenance, try to find more work, new work. Industries change. You know, if you were selling something then the industry changes. You work for people who make masks instead of restaurants. I don't think restaurants are going to be open much longer, not in the system of, you know, dining and 50 people sitting in a restaurant. So, you work for a mask manufacturer. Find a different industry related to what condition this Earth is in now and then inshaAllah, Allah (AJ) send support and send blessings.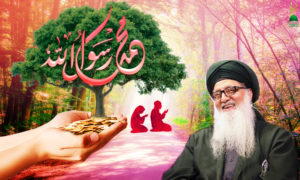 Most important is whatever you make, give! You know the shaykh has a system that Prophet ﷺ has given to them. That the du'as and the barakah that Prophet ﷺ has given to them was to propagate their mission, not that you take the magic seeds and run away. If everyone come just to take the du'a and run, then what would be the benefit of the tariqah? How would the tariqah ever grow? So, they train the students that if you want this barakah, then from what Allah (AJ) give to you, give! And that's why the tariqas are so strong, so strong, where communities look and say, 'We can't do anything – how this group of tariqahs, they can do these things?' Because they enable the system of what Prophet ﷺ has told to them that if your people want to be prosperous, they have to have a strong system of whatever they earn, they're giving back to the Shaykh.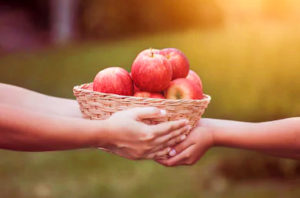 Because that Shaykh is the one who's praying for them and then praying for their continuous success. Why? Because they're continuously supporting. With that support, the Shaykh can fulfill his covenant with Allah (AJ). From that support, they do their dawah, their practices, their shows – everything that they have to do to be successful for their dawah and what Allah (AJ) want for them for people to come towards that reality.
When they understood that system, then no problem. The shaykh is praying for you to be successful. That from what you get then give generously in that way and then you create a system of barakah that always flowing. We say, 'Don't eat the principle but take the extra fruit!' For if you should eat the tree, you won't even have fruit on it anymore. So, most people live their lives where they got this one good blessing and then they start eating, they eat all the fruit. They cut down the tree and at the end they have not even a shaakh, a stick out of the ground. You weren't supposed to do that in life.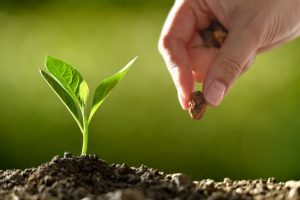 You were supposed to let the tree flourish and go take five of the fruits and give them to the Shaykh. Then he would take those seeds and plant more for you so that your tree was never empty. Because you say he would tell you, 'No, no, there's another tree they grew for you. Look we planted the seed for you!' And you're always taking from these trees. Those whom are more generous, they have lots of trees, lots of barakah flowing, because always the fruit is growing.
But the one whom hoards everything for themselves, they want to save everything thinking it's all going to end. How is going to end? How you got this far? Allah (AJ) forgot something, God forbid? No, you got this far and Allah's (AJ) going to take you the rest of the way until you take your last breath. But from what you planted then share in it and then that tree is always standing and you're just taking from its fruits, inshaAllah.
QUESTION: How do I become a meditation master so I can teach my people? And are we allowed to make a WhatsApp group so we always spread Sayyidi's teachings between ourselves?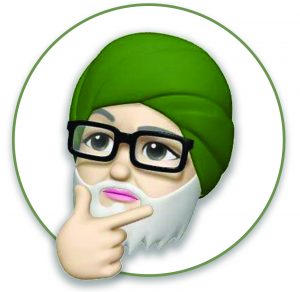 Shaykh Nurjan Mirahmadi:  InshaAllah. It's good to have a himmah (zeal), to want to do good things and that's, alhamdulillah is good, is good. But there's couple of warnings on the WhatsApp group. That anytime we do dawah, we don't make it into a Turkish bazaar. The concept of a Turkish bazaar – because these were Turkish Shaykhs, so they would always give this example – is that everybody's just selling their goods everywhere. The knowledge has to be one direction, unidirectional! So, it means you make any type of group that has 50-60 people and there's only one person posting. And that post goes out, 'This is the link to the videos. This is Shaykh's teaching.'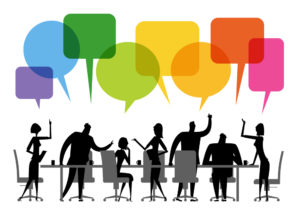 As soon as you open up the bazaar, it means that 50 people, 50 people are posting. You actually then created a room of immense confusion. Because you may have had 40 good students that were really firm on the Shaykh's belief. As a result of inviting them into that group, you know 30 different crazy posts came in and you lost ten of them. They went and clicked on other things, they found other people. They read other things and they found this is haram and that is haram and this is a bid'ah and this is forbidden. So, unless you have full control, we don't open the system like that.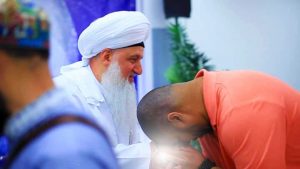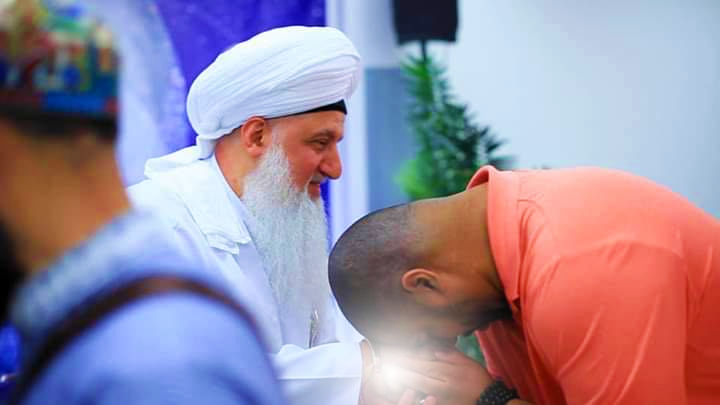 The dawah (religious propagation) is very one direction. We post, 'This is the reading.' You don't like it, go to a different place and read different things. But not 50 people posting 50 ideas and 49 of them are just all over the place. So that's something you have to be careful for, but as far as growing and building your practices, inshaAllah, try your best to build yourself and have something. You can't give what you don't have. First, work our whole system of giving, supporting, building, perfecting. At that time, once you know yourself, you'll know your mission from Allah (AJ) by the help of the Shaykhs and the faiz that reaching from their Shaykhs all the way down. As the person begins to know their demons, they learn how to fight them. As they begin to know their reality, they know what Allah (AJ) has called them for. So, that stage is important to reach that before any type of hope or aspirations. To do this or that, we have to begin to know ourselves, inshaAllah.
With that, inshaAllah, we'll let everybody break for dinner. Thank you very much! Jummah Mubarak to everyone! Please support, please go online, please [email protected]. InshaAllah, we have also the qurbans that anyone wanting to give the qurban, go to the online nurmuhammad – donate and designate the qurban. If you want to have the qurban for yourself, alhamdulillah. We're also doing a qurban distribution into Pakistan and we have our qurban programs here. So, it's not only a matter of just the qurban that you want to eat and distribute but as much as we can give, we're going to be sending it abroad to the different programs, inshaAllah.
Subhana rabbika rabbal 'izzati 'amma yasifoon, wa salaamun 'alal mursaleen, walhamdulillahi rabbil 'aalameen. Bi hurmati Muhammad al-Mustafa wa bi siri Surat al-Fatiha.
Special thanks to our transcribers for their help with transcribing this suhbah.
Original Date of Suhbah: July 16, 2020
Related Articles: 
Please Donate and support us to spread these heavenly knowledges.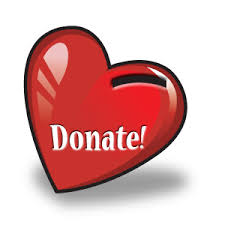 Copyright © 2020 Naqshbandi Islamic Center of Vancouver, All Rights Reserved.