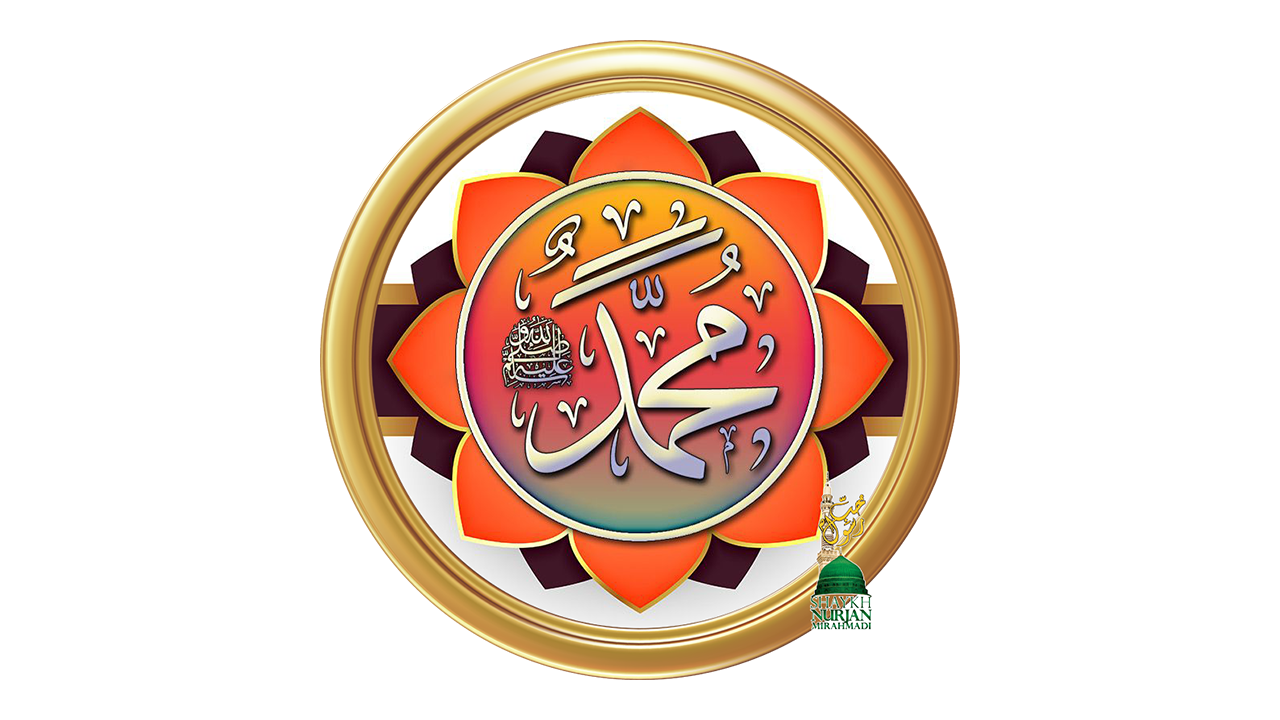 When Angry Call Don't Text – Meditation Q&A
From the Realities of Mawlana (Q) as taught by Shaykh Nurjan Mirahmadi.
A'udhu Billahi Minash Shaitanir Rajeem
Bismillahir Rahmanir Raheem
I seek refuge in Allah from Satan, the rejected one
In the Name of Allah, the Most Beneficent, the Most Merciful
Do Your Dawah: Share Shaykh's Teachings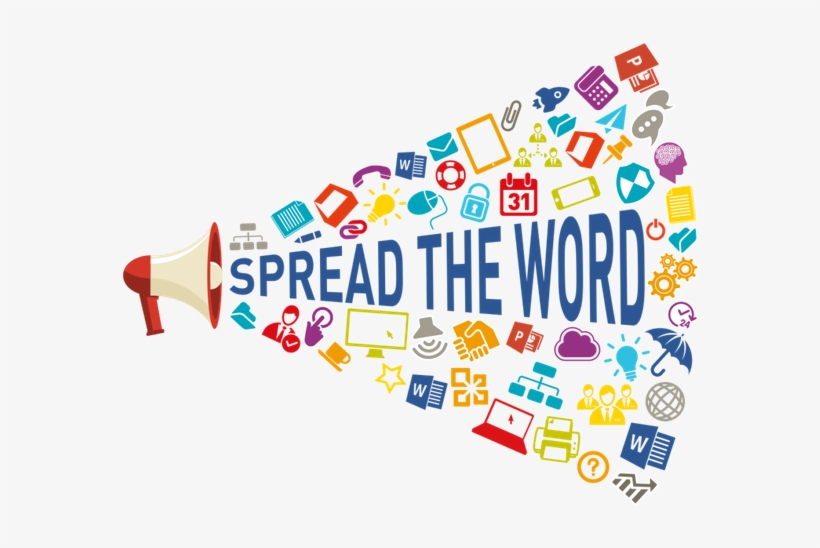 We are not somebody you keep as a hidden secret for yourself. Take the page, all the page, all the teachings and share them to ten friends and twenty people who are not your friends, so that's a dawah (religious propagation). Don't keep something for yourself, 'Well I don't know if anybody going to like it or not.' That's not your problem. Share it, be active, proactive; share the teachings. You don't have to copy and post to make yourself like a shaykh. Just share the Shaykh's teachings so that you have some action of dawah, some sense of doing something and spreading the good word, inshaAllah.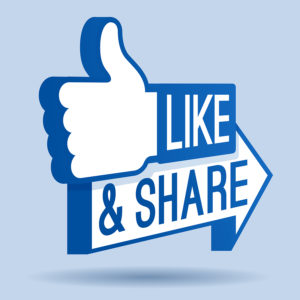 Look how strong the dawah of these wahabis are. When you look at their clicks, 200,000-300,000, why? They propagate their message they use all of their masjids as one team because shaitan (satan) with them and doesn't make them to fight. In Ahlus Sunnah, shaitan is so strong onto them that not two of them will agree with each other. So, at least the people who are following each shaykh, go out and send the link to ten people. Ask ten people for support, ask ten people to read the article, ask ten people to look at the website and what do you think. Follow the teaching, follow the Shaykh. And this is our way of sleeping peacefully at night, 'I did something, ya Rabbi. I saw the fire and I did something. I did something to get the attention of Sayyidina Muhammad ﷺ.'
Question: The 7 Realities of the Face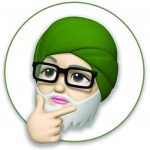 Shaykh Nurjan Mirahmadi: And that the seven points of the face are the seven points of the chair. We talk about a Kursi in the divinely presence. There are four legs of a chair that are its support, two points of the arm rest, and the seat which is the tongue of the chair. So, it means that chair for dunya (material world) people to understand and for the malakut, in the world of light, it has to do with that which never perishes. The source of power that everything will taste of death, every paradise will be extinguished, every angel will die, everything will extinguish except the source of power, which is then the Holy Face.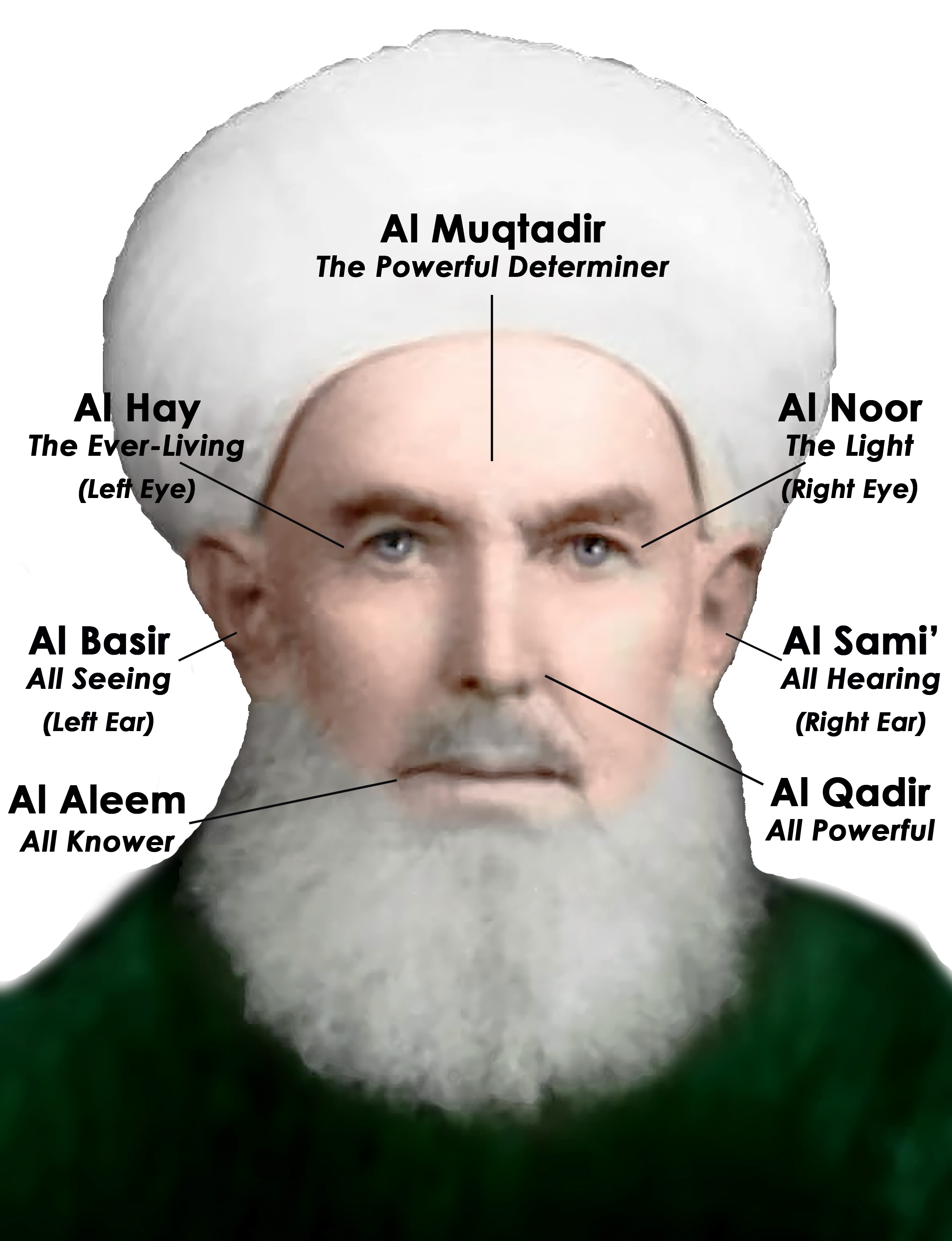 ﴾كُلُّ شَيْءٍ هَالِكٌ إِلَّا وَجْهَهُ ۚ ﴿٨٨
28:88 – "…kullu shayin halikun illa wajha" (Surat Al-Qasas)
"…Everything (that exists) will perish except His holy Face…" (The Stories, 28:88)
So when awliyaullah (saints) understood, they say, 'Ya Rabbi we don't want from the dunya. We know that that's perishing and it is false and we don't want from your paradises. Why would we work hard to have something that going to be dead and crushed? We want ya Rabbi, WajhAllah (The Holy Face), Wajhi hil Kareem (The Holy Face of the Most Generous). Grant us, ya Rabbi, from that which never perishes. Grant our soul to be in that reality, lost in that reality, that which is not perishable.'
Question: Why make shahada?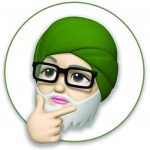 Shaykh Nurjan Mirahmadi: Why the first step that Allah (AJ), 'I want you to make shahadah (testimony of faith)?' You have to say Ashhadu an la ilaha illallah, wa ashhadu anna Muhammadan RasulAllah ﷺ.
لَا إِلَهَ إلاَّ اللهُ مُحَمَّدٌا رَسُولْ الله
"La ilaha illallahu Muhammadun Rasulallah."
"There is no deity but Allah, Prophet Muhammad is the messenger of Allah."
Why? Allah (AJ) doesn't know? Why Allah (AJ) want you to do that? Because Allah (AJ) wants you to know. Allah (AJ) knows, He knows what He wrote for you. He knows exactly who you are but He wants you to know. He wants you to repeat it to yourself and to your nafs all the time. There is nothing but Allah (AJ) and Muhammad ﷺ is His messenger ﷺ.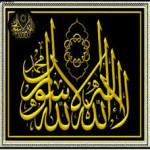 This means that in our life, don't keep something hidden inside yourself, 'I know. Allah (AJ) knows.' No. Even the first principle of Islam, Allah (AJ) saying, say it. Say it so that you will understand it and know it and that your nafs (ego) will know it and that it become dominant on your whole live. La ilaha illAllah Muhammadun RasulAllah ﷺ. What is it that you fear? What is it that you are intimidated by? What is all these things that you're scared of? You didn't say it loud enough for yourself because you are still in fear of something. That is why Allah (AJ) said that the first step La ilaha illAllah Muhammadun RasulAllah ﷺ. What is it that you fear? Why are these things governing you?
Same in our lives; if you like it and you love it, email them and tell them. Email and communicate, don't keep something in your heart. They say I watch a video and I never make a comment. I get a message from the Shaykh and I never make a comment, never even say a hello and
a thank you. And I watch all these things, I am so happy I never tell anyone, I never email that I am happy and thank you. And Allah (AJ) asking that. Imagine every unimaginably lesser creation because Allah (AJ) gives the best of manners. Say it so that you know it too and that it's important for you. That you are enjoying it – it's important. Then those people whom they work and none of them get paid. They come, they show up, they do of a khidmat (service) so that they can feel the enjoyment too. Look, look at least this dawah, this work is being appreciated. People are happy, people are enjoying it. We pray that Allah (AJ) dress you, bless you, give us a life to see the completion of this Ramadan and don't run into the chandraat.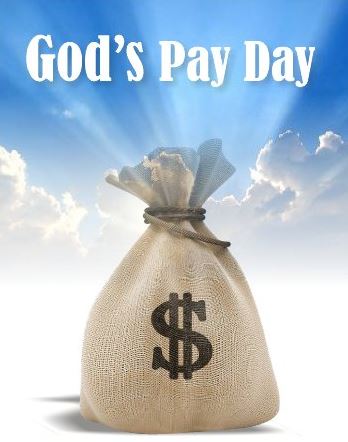 Don't let shaitan (satan) to fool you, Allah's (AJ) pay day is the last minute. Allah (AJ) doesn't pay in advance on the hopes that you will do what He wants. Allah's (AJ) payday comes the last minute. It means then the holiest night of Ramadan is the last night as the Eid is coming. All the rahmah (mercy) of that night is dressing the servant until he runs to be the first at the Eid and get the reward of that dress. So what shaitan then made is a bazaar (market) on the last night. So that these people he couldn't ruin their Ramadan by their fasting, 'Let me get them so at least their pay will be cut.' They're all in the wrong place not trying to receive the rahmah, doing the zikr (remembrance), doing the practices. Remember tariqah (spiritual path) comes and teaches us Allah's (AJ) payday is the last moment. That's when tanzil rahmah, all rahmah, all blessings, all forgiveness is dressing the servant.
﴾تَنزِيلَ الْعَزِيزِ الرَّحِيمِ ﴿٥
36:5 – "Tanzilal 'Azizir Raheem." (Surat YaSeen)
"A Revelation sent down by (Him), the Exalted in Might, Most Merciful." (YaSeen, 36:5)
Eid ul Fitr must have been given before the Eid so that it take away all the imperfections of the fasting. If I did ghaybah, if I did backbiting, if I slandered, if I looked at something incorrect, if I hurt something incorrect, if there was an error in my fasting, my breaking and my starting, zakatul Fitr will clean that and that must be distributed to the people, inshaAllah.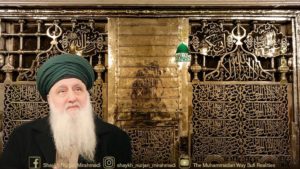 That see yourself with your clothes at the Rauza e Sharif (holy burial chamber) in a nice sunnah outfit, covered head, all of the way of the example of Sayyidina Muhammad's ﷺ and see that you are at Rauza e Sharif, or Holy Ka'bah, whichever is coming easier for the servant and then just holding on until Allah (AJ) sends a najat (salvation), inshaAllah. 
QUESTION: Sayyidi, can farishtay (angels) listen to what we recite if we recite quietly without being loud or vocal at all? Just curious for understanding the reality, if angels can hear our praise recitation if we do it secretly.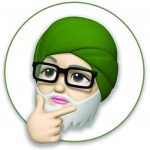 Shaykh Nurjan Mirahmadi: Yes, everything is heard by the angels. The intention is understood even by awliya (saints) that you can be silent and make an intention, they can pick up the vibration. They are jasoos of the heart. Definitely angels have the ability and definitely malignant beings have that ability to figure your intention and what's moving in the first levels of the heart, not as it goes deeper into the reality of the heart.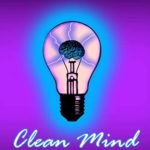 But definitely to clean the tongue, clean the mind and then the zikr and all the spiritual practices begins to clean the heart and seal the heart. So that these bad khater and thoughts that are moving in the heart. One, to clean them; most have the thought in their heart and then they begin to voice it through their tongue. So, the zikr, the practices is to begin to stop that. Bring that fire down, so that, that thought is not even coming into their heart because there are many beings that are picking the signal up of that heart.
It is not something difficult; it is a vibration that emanating. And they pick up that vibration to understand it. When you email – how delicate energy is – that if you email or text the Shaykh, the energy of what you are thinking will come to him before your even the words of the email have to be read. That is when Allah (AJ) says we seal up their tongue and we question their hands.
﴾الْيَوْمَ نَخْتِمُ عَلَىٰ أَفْوَاهِهِمْ وَتُكَلِّمُنَا أَيْدِيهِمْ وَتَشْهَدُ أَرْ‌جُلُهُم بِمَا كَانُوا يَكْسِبُونَ ﴿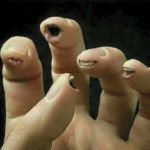 ٦٥
36:65 – "Al yawma nakhtimu 'ala afwahehim wa tukallimunaa aydeehim wa tashhadu arjuluhum bima kanoo yaksiboon." (Surat YaSeen)
"That Day, We will seal over their mouths, and their hands will speak to Us, and their feet will testify about what they used to earn." (YaSeen, 36:65)

So, it means they don't need to talk to you. Whatever you are doing, you are putting an intention into that, there is an energy into that. That energy is moving with that document. That's why when people are angry or disappointed or upset with people, don't write anyone. Because what happens is the energy of what you are upset about will contaminate what you write. By the time it goes to the person, it can create a big fitna (confusion) and people will misunderstand each other and didn't understand, because shaitan comes into that energy and into the text.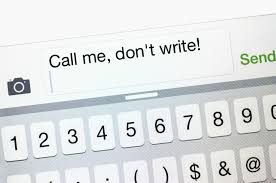 So when people are angry, don't text, call. So it's voice to voice with somebody. You are disappointed at a friend, you want to talk to somebody it has to be through the voice. Shaitan is less likely to play with that. But when you text somebody, and you think it was mellow, they can pick up a different signal because shaitan plays with them.
But for the shaykhs and for the understanding of energy, they can pick up the energy of what people are even writing. So, it means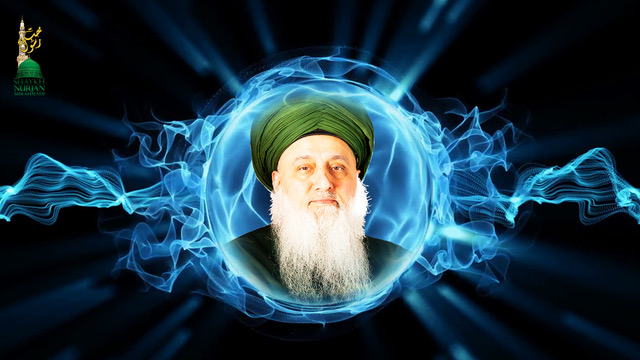 that keep yourself in wudu (ablution), keep yourself in a state of goodness and happiness and write only good things. If you start to try to use this channel towards bad, they probably put you on a spam block so that you can't come in and keep putting that type of fire into that. 
Thank you very much. InshaAllah, Allah (AJ) bless you. See everybody tomorrow night.
Subhana rabbika rabbal 'izzati 'amma yasifoon, wa salaamun 'alal mursaleen, walhamdulillahi rabbil 'aalameen. Bi hurmati Muhammad al-Mustafa wa bi siri Surat al-Fatiha.
Special thanks to our transcribers for their help with transcribing this suhbah.
Original Date of Suhbah: June 20, 2020
Related Articles: 
Please Donate and support us to spread these heavenly knowledges.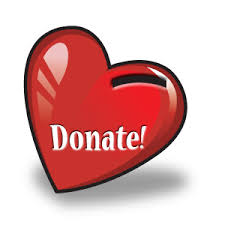 Copyright © 2020 Naqshbandi Islamic Center of Vancouver, All Rights Reserved.