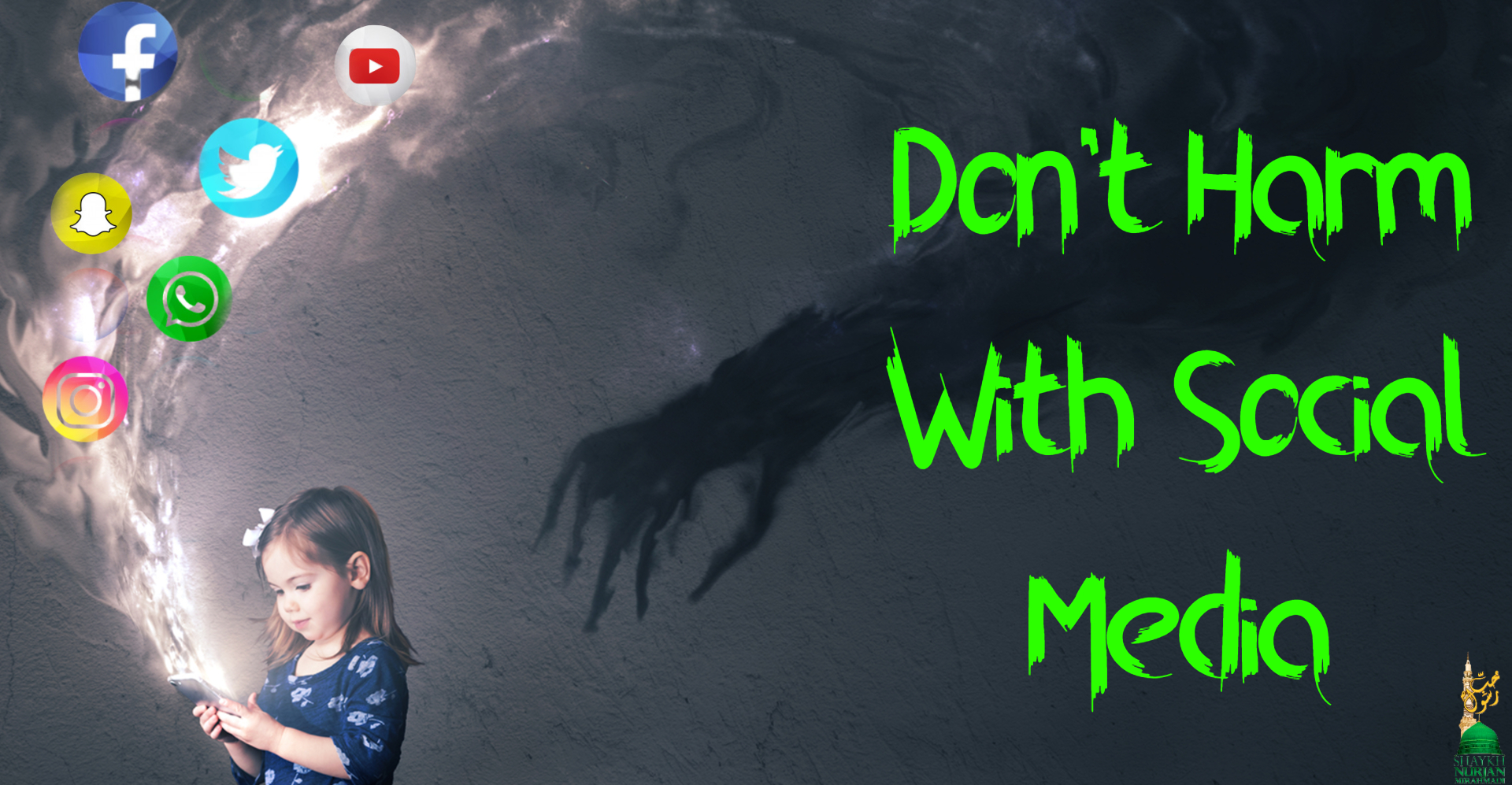 Don't Harm With Social Media
This Article Has Been Translated
From the Realities of Mawlana (Q) as taught by Shaykh Nurjan Mirahmadi.
A'udhu Billahi Minash Shaitanir Rajeem
Bismillahir Rahmanir Raheem
I seek refuge in Allah from Satan, the rejected one
In the Name of Allah, the Most Beneficent, the Most Merciful
InshaAllah, reminding everyone that we have [email protected]. Please email, keep in touch.  Ask questions, concerns that you have and then the group will get back and reply and give comments and whatever's necessary, inshaAllah. Keep the flow of comments flowing. Keep the connection.
Stay Loyal to Your Spiritual Guide, He Has Your Coordinates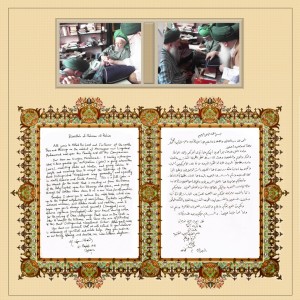 Be careful in these days of confusion that not to bounce around, not to go around. Internet making every shop available at your finger. Soon as you start clicking around, and going around, you are going to have difficulty within your heart. Each shaykh has a coordinates on how to guide. Some are guides, some just talk. Those whom been given guidance, then, like a degree that they have very specific coordinates, very specific ability in which to guide people. And they went through training and they went through all their difficulties. Not the same as people who just inherit something, go in and pick up the jacket you want, sit down and start talking; that's different.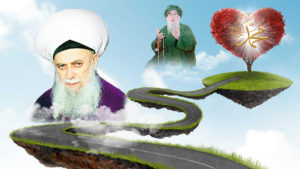 The one whom had to go through the difficulty of training, the years of training. Through all the levels of testing and purification, until Allah (AJ) certified, Prophet ﷺ certified, and the ulul amr (saints) certified. With that certification their guidance has a coordinates for each person who Allah (AJ) inspire to come. And that's why it's importance to release this information that, 'We are looking for all sinners. We are looking for all those whom coming against what Allah (AJ) wanted and desired for them, not the people who walk on water.'
Tariqah is an Oasis During Difficult Times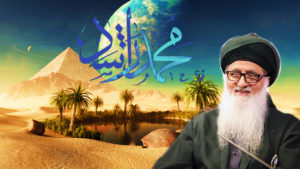 But those who are having a difficulty within this dunya (material world), and tariqah (spiritual path) is supposed to be an oasis for them. Tariqah is supposed to be a place in which they come to learn, to understand, to teach and learn noble characteristics. The most noble of them is loyalty – to be loyal to your belief, loyal to your practices so that to achieve that reality and that dress. By bouncing around and listening to 500 different people and someone asking just by email that, 'Can I go here, do zikr, can I go there for zikr, can I sit with this one for zikr, can I listen to this talk?' You can do whatever you want.
You Will Only Receive As Much As You Put Into It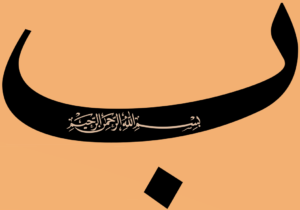 But if you feel that you are connected with a particular shaykh, then you have to make sure your loyalty is very firm with that shaykh. That your donation is towards that shaykh. Your learning is towards that shaykh. Your student-hood, your development is towards that shaykh. So that as much as you're putting into it, you're getting out of it a thousand times more because you're committed. By your commitment you are trying to tie your hand to the hand. And by that commitment you feel within your heart that, 'The nazar (gaze) of the shaykh is upon me. And that I feel that faiz (downpouring blessings), I feel the emanation, I feel the knowledges. I'm being fed.' Imam Ali (as) said: 'If you come across one of these 'aalims (scholars) or awliyaullah (saints) and he teaches you just one letter, you owe your life to him.' Just say ba, forget about the ten-thousand realities of ba. If you're being fed then it's only the nafs (ego) that wants to click around and go around and have alternatives.
If You Follow Everyone, You'll Never Get Anywhere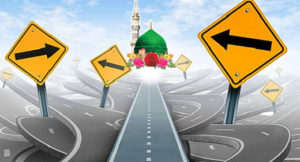 And it doesn't matter how long you are in it; you could be twenty-five years into something. And you want to now cover your bases and click everywhere. You'll get nowhere. The hard test is to sense you're going to be burned. Hard test is that there is a difficulty coming, and your faith is to hold on like fire. Are you willing to walk through the fire and through the difficulty? Not when things get difficult you pick up and run and go in different directions and hold onto five ropes instead of one rope.
Keep Your Firmness on the Path
It means everything is based on loyalty, everything is based on holding firm. Because we said before in other talks it's like you're on a rope and there's too many people on this rope. And Allah (AJ) begin to wave it into the air. And wind comes and they're whipping this rope back and forth, back and forth to see who is holding on. 'Hold tight,' Allah (AJ) describes.
﴾وَاعْتَصِمُوا بِحَبْلِ اللَّـهِ جَمِيعًا وَلَا تَفَرَّ‌قُوا ۚ  ﴿١٠٣
3:103 – "Wa'tasimo bihab lillahi jamee'an wa la tafarraqo…" (Surat Ali-Imran)
"And hold firmly to the rope of Allah all together and do not separate…" (Family of Imran, 3:103)
Why hold tight? If it was so easy he would just say, 'You know just put your finger on the rope and everybody will join in.' 'Oh, let's put all our fingers.' Allah (AJ) is saying, 'Hold tight, hold firm. Don't separate!' In another ayatul kareem (verse of Holy Qur'an), what did we have – "Istiqamu fit tariqat" – keep your firmness on the path.
﴾وَأَن لَّوِ اسْتَقَامُوا عَلَى الطَّرِيقَةِ لَأَسْقَيْنَاهُم مَّاءً غَدَقًا ﴿١٦
72:16 – "Wa alla wis taqaamoo 'alat tareeqati la asqaynaahum maa'an ghadaqaa" (Surat Al-Jinn)
"And [ Allah revealed] that: "If they had only remained firm on their tariqa (straight path), We would have bestowed on them Rain/water in abundance." (The Jinn, 72:16)
The Path is Our Relationship with Our Shaykh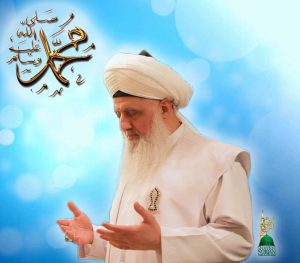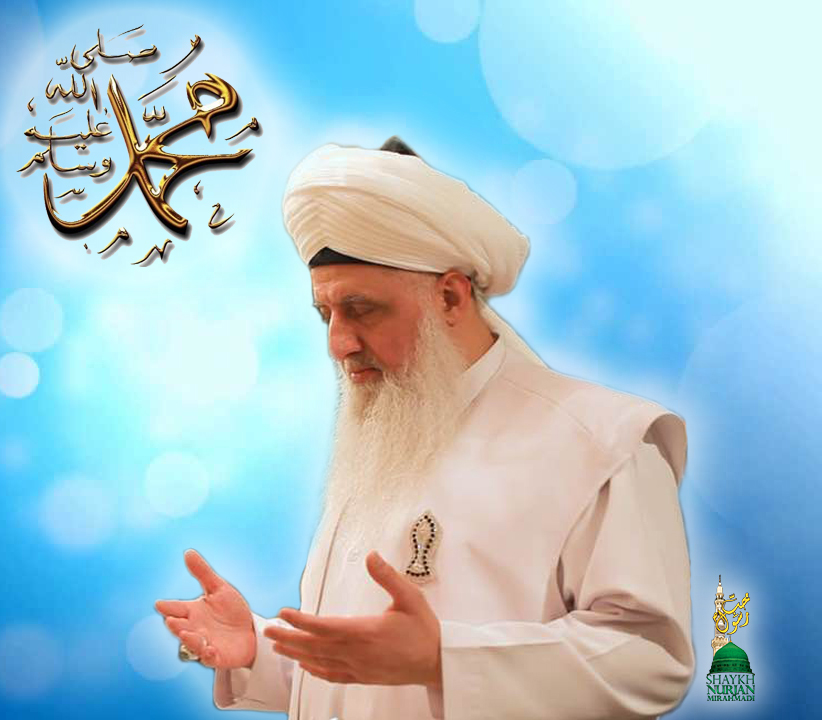 And we defined the path is your relationship with that shaykh. You don't have to worry about who's your daddy. 'Who's my shaykh, this shaykh, is that shaykh, that one shaykh is my shaykh.' The one that you're interacting everyday with, who washes your laundry. Who's feeding you through those knowledges. Who, when you have a difficulty, you reach out to him. That's your Shaykh. That Shaykh is responsible for you, to guide you, to teach you, to pray that you be protected.
And through this difficulty, subhanAllah not one person affected. So, it means Allah (AJ) is rida and satisfied. Tomorrow I don't know. Two people say, 'I got, shaykh, this….I don't know.' I don't know what you did wrong but today, like a Donald Trump thing, 'Today everything's great.' Yeah tariqah (spiritual path) is not easy. Tariqah is not social media.
You're Being Watched – The Truth About Social Media
Social media will bring all the badness of character, magnify it by a million, and publicize to the whole world. Ya lateef. Whatever we did wrong in the past, it was hidden. Allah (AJ) "Ghafoor Raheem."
﴾إِنَّ اللَّـهَ غَفُورٌ رَّحِيمٌ ﴿١٤
49:14 – …Innal laaha Ghafoorur Raheem" (Surat Al-Hujurat)
"…For Allah is Oft-Forgiving, Most Merciful."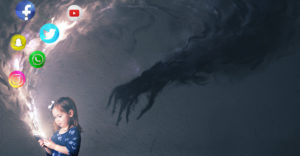 Nobody knows; it's hidden between the servant and Creator, is something forgiven. Social media, its design was to bring it out and put it in public because who was behind the development of these softwares? They wanted to know about everybody's movement and life and actions and likes. They couldn't have made a better database on all of humanity than through these softwares.
They know what you like, what you don't like. Every action insan (human being) does now is an open book. Where they click, everyone knows where they are clicking. Because as soon as you click and your friend; they're notified, 'You just liked that. You just did this, you did that.' You publicize every action. So times are becoming a million times more difficult. Much more dangerous. Based on that danger is then our salvation or destruction. 
Create a Shield of Protection by Developing a Bond With the Shaykh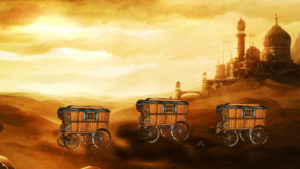 So, it means this shield of loyalty and love and respect, it develops a bond. That becomes an energy in which to repel every type of difficulty. That's why we said before when the caravans would roll into the deserts to establish nations and countries and cities and states, as soon as they came under attack, the four or five carriages they would begin to circle. When they travel they traveled like that [in a straight line].
When an attack comes they would start circling. Why? Because when you are like a radeef; like this [straight line], oh they shoot you here, they shoot you there, they shoot you there; the whole group one by one, 'Dun, dun, dun, dun, dun, dun.'  Like that game at that carnival. Soon as you start going around in a circle, it creates a shield of protection. And they would put all the families into the center and they would begin to move fast around the circle. Because it's more difficult to hit, and more secure for what was being protected.
Listen to the Guidance to Stay Focused on What's Important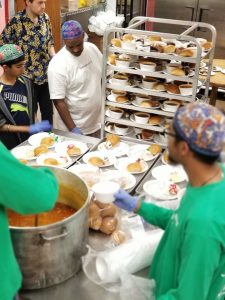 Yeah, you don't go off on your own and start doing your own thing. So Allah (AJ) make little tribes everywhere. And every type of difficulty and test comes to that tribe, they have to circle. They circle around their belief, they circle around their practices, they keep busy with their practices as a ni'mat (blessing).
So everything that the shaykh is asking for people to do that, 'Be of service, do this, do that, do this,' it keeps you grounded, keeps you focused, keeps your attention on who you should be keeping your attention on. Without anything, you're just like drifting out into space. And you don't know what you're focusing on or who you're supposed to be focusing on. So they have a system. If you work it and you understand its adab (manners) and its understandings – it should work. Its energy and realities will blossom within the heart of the insan.
Way of Humility: Ask To Be Guided and Communicate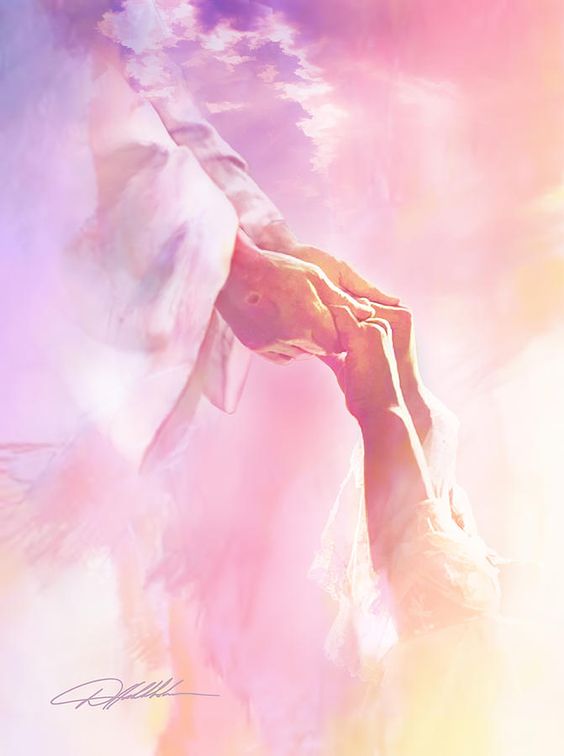 So then it's important to email that email, [email protected]. Write your concerns, write your happiness, write the experience you had, 'The zikr was great, the Ramadan was fantastic.' Encourage the team reading that all those putting together the show, putting together the broadcast, putting together the app, putting together the services and programs. All of them they have an excitement and encouragement, and creates a community bond. That, 'I'm not just somebody in my living room and nobody even knows I exist.' That's your fault. It's just an email away that you can now exist.
Email the Shaykh and immediately you got his attention. He's hyper-alert to everything. So alert that as you emailed, he'll understand your intention and go through the email into your heart. Of what Allah (AJ) gave is something unimaginable, each to their darajah (spiritual rank) and what they could talk about from what their understanding is. You take one step, Allah (AJ) is taking ninety-nine steps into you, to grab you and to lock you. You took the step of humility to ask, to be guided, to be helped. Then they begin to teach you, 'Now build this relationship in which you feel that this is a shaykh, this is my Shaykh, this is where I'm going to learn. This is where I'm going to get my guidance. This is where I'm going to make the decisions.'
Ask Questions to Gain Understanding, Not to Argue and Challenge
And don't worry about the questions being bad. We'll tell you, 'That was a bad question.' We are not shy, there is no shyness in religion. They'll tell you 'Maybe not the right choice of a question, you should ask this.' And questioning in tariqah and the adab (manner) of questioning is, Imam Ali (as) taught that, 'Question to gain knowledge, but don't question to challenge!'
قَالَ أَمِيرُ اَلمُؤْمِنِينَ عَلِيْ عَلَيِهِ اَلسَلاَمْ: إِذَا سَأَلْتَ فَاسْأَلْ تَفَقُّهاً وَ لَا تَسْأَلْ تَعَنُّتاً
Qala Amirul Mumineen Imam Ali (as): "Iza sa`alat fas`al tafaqquhan wa la tas`al ta'annutan." 
"Imam Ali (as) said: Ask in order to understand, and do not ask in order to find fault."
It's not a question when you challenge somebody, you're trying to debate or fight them. And tariqah, Sufis – there is no fight, you'll just get banned. But to question is, 'I just need to understand this reality more; can it be explained more this understanding. I'm having a hard time understanding breathing, madad (support), the reality of madad.' No problem.
Take the Step Towards Mercy and Blessings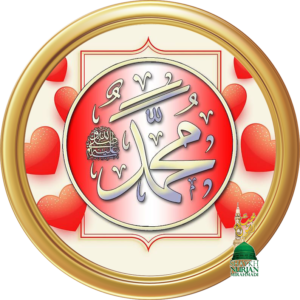 So, alhamdulillah that Allah (AJ) made us all to be in need, there is nobody perfect. We are seeking a path of perfection. And all those whom are imperfect they should find their desire to come towards this ni'mat and this blessings of Allah (AJ). And distancing yourself from that blessings is an immense sadness. That God has given this immense grace and that people feel distant and lonely and isolated from it. And that Prophet's ﷺ rahmah and mercy is dressing upon those associations. Make one step and begin the nazar and that rahmah to begin to flow within the hearts of people; in which they feel, they feel the connection. They feel that the love for Sayyidina Muhammad ﷺ is growing day by day, day by day. InshaAllah, Allah (AJ) dress us, bless us and forgive us, inshaAllah.
Subhana rabbika rabbal 'izzati 'amma yasifoon, wa salaamun 'alal mursaleen, walhamdulillahi rabbil 'aalameen. Bi hurmati Muhammad al-Mustafa wa bi siri Surat al-Fatiha.
Special thanks to our transcribers for their help with transcribing this suhbah.
Original Date of Suhbah: June 13, 2020
Related Articles: 
Please Donate and support us to spread these heavenly knowledges.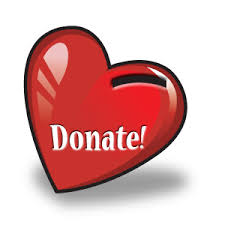 Copyright © 2020 Naqshbandi Islamic Center of Vancouver, All Rights Reserved.