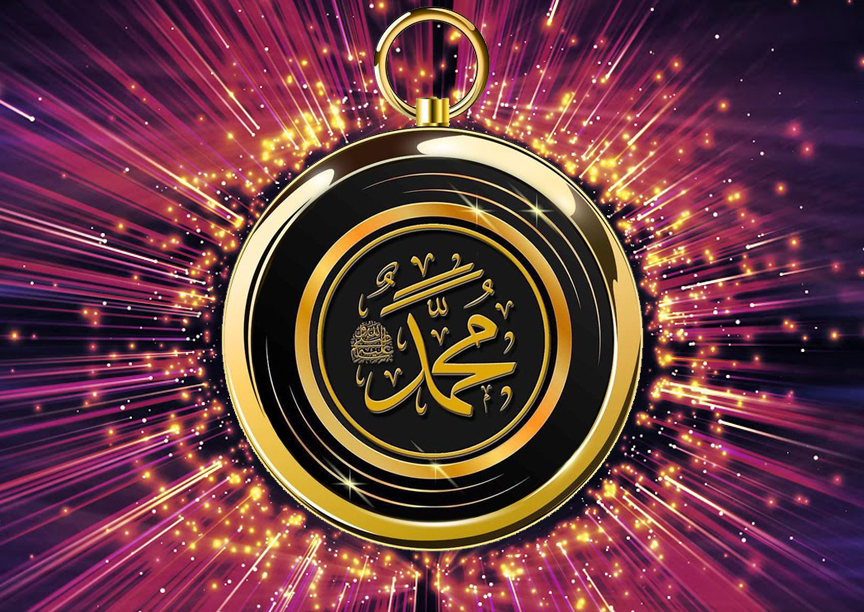 This Article Has Been Translated



Farsi
From the Realities of Mawlana (Q) as taught by Shaykh Nurjan Mirahmadi.
A'udhu Billahi Minash Shaitanir Rajeem
Bismillahir Rahmanir Raheem
I seek refuge in Allah from Satan, the rejected one
In the Name of Allah, the Most Beneficent, the Most Merciful
Love That Which is in the Heavens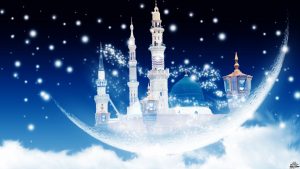 And again in the words are very important. So, then when you look at the words and understand what type of love these arifeen and the lovers of the Divine, what type of love they had and what type of inspirations came to their heart to express that love for the Divinely Presence. For any other love, it will leave us to be empty. That shaitan (satan) comes and fools us to love the things of the material world and everything that's in this material world. And awliyaullah (saints) come and remind us no, love that which is from the heavens. That love Allah (AJ) most and right under the shadow of that reality is the love of Sayyidina Muhammad ﷺ and all the prophets of God. They represent that purity, that beauty, and the best of character. When we love that, then the heart is correctly guided, right direction. Don't give your heart to anything else – that no shaykh, no person, no personality is a placeholder for the love of Allah (AJ) and his Rasul ﷺ. They are merely just pointing the direction. 
Shaykhs Give Us Tools to Guide Us On the Path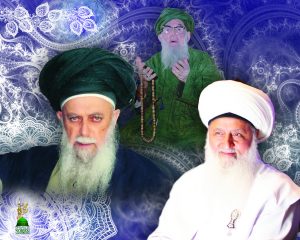 The shaykh doesn't come to take your path, but to accompany you, give us the tools of the path so that to guide us. So real guidance is that you do the work, the shaykh accompanies you. That direct your heart back, you're going back now towards dunya (material world), direct your heart back towards Allah (AJ). And when you want to love the Divinely Presence, then you have to love the exemplar of that faith. The example of that reality which is known to us as Muhammadun RasulAllah ﷺ. The perfection of character, the perfection of beauty, the perfection of the law giver, the Laws and the Justice of Allah (AJ), that becomes the concept of that reality. So, it means our love and this heart is only to be directed towards Allah (AJ) and his Rasul ﷺ. If that heart makes that connection, you have reached; you have reached the greatest gift that Allah (AJ) can give to creation. It means there is no guidance except for guidance from Allah (AJ).
﴾وَقَالُوا الْحَمْدُ لِلَّـهِ الَّذِي هَدَانَا لِهَـٰذَا وَمَا كُنَّا لِنَهْتَدِيَ لَوْلَا أَنْ هَدَانَا اللَّـهُ ۖ لَقَدْ جَاءَتْ رُسُلُ رَبِّنَا بِالْحَقِّ…﴿٤٣…
7:43 – "…wa qalo Alhamdulillahi al ladhee hadana lihadha wa ma kunna linahtadiya lawla an hadana Allahu, laqad jaa at Rusulu Rabbina bil Haqqi…" (Surat Al-A'raf)
"… And they will say, Praise be to Allah, who has guided us to this [joy and happiness]; and we would never have been guided if Allah had not guided us. Certainly the messengers of our Lord had come with the truth…" (The Heights, 7:43)
Guidance is Given to You From Allah's (AJ) Love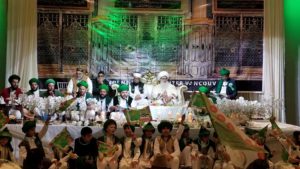 There is no way to guide yourself. There's no way to do anything that would make Allah (AJ) to be forced into guiding you. That our belief is if you are listening to this signal and you're listening to these words and you're sitting upon these carpets or sitting at home. If you're under the nazar (gaze) of these awliyaullah (saints) who are broadcasting all over the world and the association, the majlis all over the world, you have been granted the greatest love that Allah (AJ) can give. It's the love of guidance. Now what you're going to do with it is up to you. Doesn't matter what your sins, don't matter what your background, doesn't matter what your character.
If Allah (AJ) has you listening to our voices and I'm nobody, but these shaykhs are very powerful that are behind us, that supporting and prompting and 124,000 awliyaullah upon this earth. If you're sitting and hearing and listening to them, Allah (AJ) has a love for you and guiding you no matter your sins like a mountain, your mind empty like a bird. No matter what your character, Allah (AJ) has a love for you and He's sending you guidance.
Nourish and Develop the Path of Guidance and Love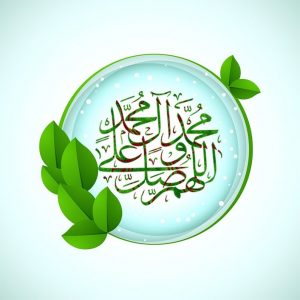 Now what you're going to do with it. What are we going to with it? Do you nourish that love and develop it? Because no more the word is that, 'Oh I don't know how I'm going to find guidance shaykh?' I mean this has to be the most ridiculous question that you could text me. You're talking to guides and asking how am I going to find guidance? What are you talking about? Allah (AJ) guided you! What you going to do with it now? You're going to nourish it, develop it. It's like Allah (AJ) gives you a seed in the soil and it's just now sprouting. It's very delicate, this relationship. You're going to water it; you're going to nourish it with love and muhabbat. Then they come and teach you, build this love of Sayyidina Muhammad ﷺ, praise, make durood e sharif. 
اللَّهُمَّ صَلِّ عَلَى سَيِّدِنَا مُحَمَّدٍ، وَعَلَى آلِ سَيِّدِنَا مُحَمَّدٍ وَ سَلِّمْ
"Allahumma salli 'ala Sayyidina Muhammadin wa 'ala aali  Sayyidina Muhammadin wa Sallim."
"O Allah! Send Peace and blessings upon our master Prophet Muhammad and upon the Family of our master Prophet Muhammad (pbuh)"
Feed the Love Through Good Actions and Good Character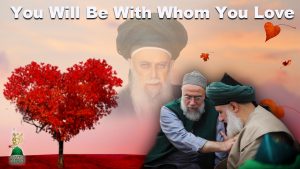 Attend the majlis and the associations of love whether you can sit on the carpet or listen through the internet or rebroadcast, if it's a different time. Develop and nourish that love like a water that begins to dress upon that fragile little sprout. Because as you water it with your faith and with your love and with your good character and good actions. You say even my actions and my amal are weak. Don't have the strength to pray, don't have the strength to pay, don't have the strength to do all of these things that you have as rules. What was the hadith of Prophet ﷺ? 'You'll be with whom you love.'
 قَالَ رَسُول اللَّهِ صلى الله عليه و سلم:  الْمَرْءُ مَعَ مَنْ أَحَب
Qala Rasulullah (saws): "Almar o, ma'a man ahab."
Prophet Muhammad (pbuh) said: "One is with those whom he loves." 
Make Your Muhammadan Love Blossom!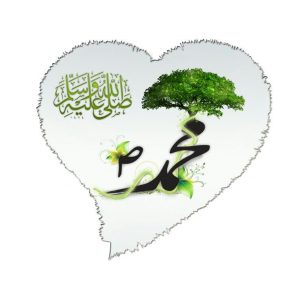 InshaAllah, Allah (AJ) will give you more strength. He loved you enough to guide you to even look, to find them. It means then He knows best His creation and He knows best what they're capable of producing. That love is there. It's our responsibility now to nourish it, to do good with it, to develop it, and make it to be blossom. Like these awliyaullah, their little sprout became like a tree. An evergreen tree that their roots go very deep into their soul and into their reality. As a result, they're always green. They're always blossoming. They're always giving out what Allah (AJ) has to offer. Their cup is never empty. Their tables are never empty. Their pockets are never empty. Everything from them is always alive. The colour green is the symbol of resurrection, that they're at every moment resurrecting with a new tajalli (manifestation) from Allah (AJ). And as a result, they spread that light and that love and that reality to all of humanity. For at every moment humanity is in a state of death and perishing, Surat al-Asr. 
﴾وَالْعَصْرِ‌ ﴿١﴾ إِنَّ الْإِنسَانَ لَفِي خُسْرٍ‌ ﴿٢﴾ إِلَّا الَّذِينَ آمَنُوا وَعَمِلُوا الصَّالِحَاتِ وَتَوَاصَوْا بِالْحَقِّ وَتَوَاصَوْا بِالصَّبْرِ‌ ﴿٣
103:1-3 – "Wal 'Asr. (1) Innal insaana lafee khusr. (2) Illal ladheena aamano wa 'amilos saalihaati, wa tawasaw bil haqqi wa tawasaw bis Sabr. (3)" (Surat Al-'Asr)
"By Asr (the time)! (1) Verily, Mankind is in loss. (2) Except for those who have believed and done righteous deeds and advised each other to truth and advised each other to patience. (3)" (The Declining Day, 103:1-3)
Cleanse Yourself in the Majlis When Asking Allah (AJ) For Anything
That you are by your nature at a loss, that from the time Allah (AJ) sent us we're in a descent, falling to all our desires and to all our bad characteristic and Allah (AJ) sends this najat (salvation) and this light for us that to be revitalized, re-nourished, recharged.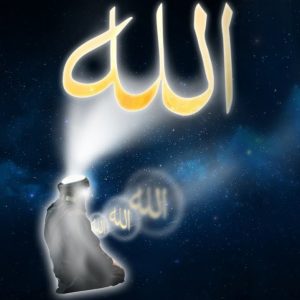 We pray that Allah (AJ) open more and more understanding and that that love and that bond to that reality becomes stronger and stronger with the mehfils (associations), with the zikr (remembrance), with the durood e sharif (praising on Prophet Muhammad ﷺ). Before you want anything, praise and make salawats. Sit into the majlis of mehfil so that they wash you, clean you, perfect you. So that when you make your request, you are clean at that time requesting something from Allah (AJ). The zikr of Allah (AJ) just we said many times, a reminder for myself, just sitting and saying 'Allah' and then multiply it by a 100, multiply it by 10,000 who are watching. 
Our Sins Can Vanish Just By Mentioning Allah's (AJ) Name
What's the weight of that 'Allah' on the scale compared to all the sins of insan (human being)? It's nothing in comparison. Because if you look
at insan and go outside of our galaxy, this entire planet is not even visible. This earth, in the milky way, is not even visible. You think your sin is even visible in the majesty of Allah (AJ)? Just one name, 'ALLAH,' and what it wipes out of every type of difficulty?
But they don't have ears to hear and eyes to see and they don't understand, except the people of tafakkur (contemplation). Because when the people of tafakkur, Allah (AJ) open their ears. They hear what people don't hear, open their eyes and they see what people don't see. Open their breath and they breathe what people don't understand, speak what others don't understand and can't even speak. It means all of these realities and senses upon them so that they come to show us that way, that Allah (AJ) is great and what Allah (AJ) can open is something unimaginable.
Few Will Carry Tremendous Light in the Last Days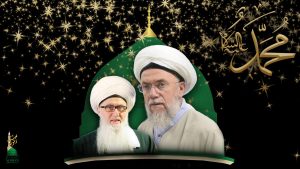 InshaAllah, we pray that Allah (AJ) open more and more understanding in these holy months that are opening now. InshaAllah, and as difficulty is entering always upon the earth and more and more and more, there will be few that carry a tremendous light. There are few that represent the many and that is the barakah (blessings) of the last days. When Prophet ﷺ was describing to his companions, 'There are people whom would give anything to have one glimpse of me.' 
عَنْ أَبِي هُرَيْرَةِ رَضِيَ اللهُ عَنْهُ أَنَّ رَسُولَ اللهِ صَلَّى اللهُ عَلَيْهِ وَسَلَّمَ قَالَ:" مِنْ أَشَدِّ أُمَّتِي لِي حُبَّا، نَاسٌ يَكُونُونَ بِعِدِّيِّ، يودِ أحَدِهِمْ لَوْ رآنِي بِأهْلِهِ وَمَالِهِ" – رَوَاهُ مُسْلِمٌ
'An Abi Hurayra (ra), 'Anhu 'anna Rasulallahu (saws) qala: "Min ashaddi ummati li hubba, nasun yakunona bi'iddiyi yawdi ahadihim law raani bi ahlihi wa malihi." [Rawahu Muslim]
Based on Abu Hurira (ra), the messenger of Allah said: "The most loving of my nation are those who comes after me, and wish if they could sacrifice their money and family for a glimpse/gaze of me" [Narrated by Imam Muslim]
Ahbab Are Those Who Long For Prophet ﷺ Without Having Seen Him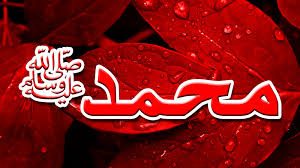 They show immense amount of love just to draw close to the Prophetic reality and he was telling his companions, 'And these are my Ahbab.' They actually have a title from Sayyidina Muhammad ﷺ; they are the ahbab, they are my lovers, they love me and I love them and the companions were a bit jealous. They said we thought we're the lovers, (Prophet ﷺ) said, 'No, you're the companions because you are accompanying me. But this love that they have, they have not even seen me and they have that love and I love them because of that love. I know the difficulty that they go through for that love. I know what they endure for that love and I love them.'
عَنِ ابي هُرَيْرَةَ انَّ رَسُولَ اللهِ صَلَّى اللهُ عَلَيْهِ وَسَلَّمَ قَالَ: وَدَدْتُ أَنَّا قَدْ رَأَيْنَا إِخْوَانَنَا
قَالُوا : أَوَلَسْنَا إِخْوَانَكَ يَا رَسُولَ اللهِ ؟ 
قَالَ : أَنْتُمْ أَصْحَابِي ، وَإِخْوَانُنَا الَّذِينَ لَمْ يَأْتُوا بَعْدُ 
[أَخْرَجَهُ الْبُخَارِيُّ]
'An Abi hurayra (ra), 'anna Rasulallah (saws), Qala: Wa dadtu anna qad ra ayna ikhwanana. 
Qalo: aw lasna ikhwanaka ya Rasulallah (saws)? 
Qala: Antum Ashabi, wa ikhwanuna allazhina lam yatu ba'du."
Prophet Muhammad ﷺ  said, "I wish that I could meet my brothers." The Sahabah asked, "Aren't we your brothers?" He replied, "You are my Companions, but my brothers are those who will believe in me without having seen me." [Sahih Al-Jaami #7108]
That's it. That's the best, that's your ticket to beyond paradise. That's the ticket to sit in the presence of Sayyidina Muhammad ﷺ. So this is all a development course in being a lover of the Divine and to reach the way of Ahbab e Nabi ﷺ (lovers of Prophet Muhammad ﷺ), inshaAllah.
Subhana rabbika rabbal 'izzati 'amma yasifoon, wa salaamun 'alal mursaleen, walhamdulillahi rabbil 'aalameen. Bi hurmati Muhammad al-Mustafa wa bi siri Surat al-Fatiha.
Special thanks to our transcribers for their help with transcribing this suhbah.
Original Date of Suhbah: January 12, 2020
Related Articles:
Please Donate and support us to spread these heavenly knowledges.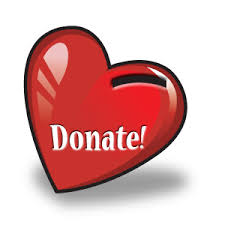 Copyright © 2020 Naqshbandi Islamic Center of Vancouver, All Rights Reserved.