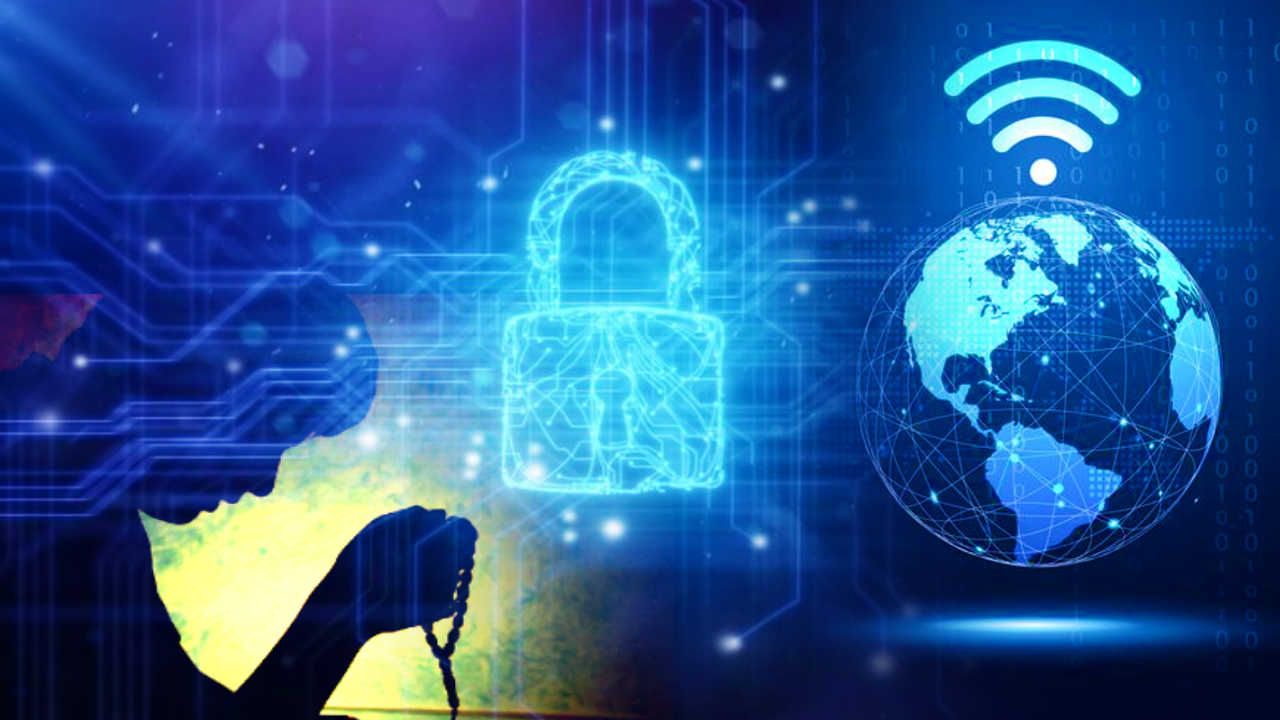 Wi-Fi and Realities of the Awrad
This Article Has Been Translated



Arabic
From the Realities of Mawlana (Q) as taught by Shaykh Nurjan Mirahmadi
A'udhu Billahi Minash Shaitanir Rajeem
Bismillahir Rahmanir Raheem
I seek refuge in Allah from Satan, the rejected one
In the Name of Allah, the Most Beneficent, the Most Merciful
Wal hamdulilahi rabbil alameen, was salati was salaam Ashrafil Mursalin Sayyidina wa Mawlana Muhammad al Mustafa ﷺ bi madadukum wa nazarukum Ya Sayyidi Ya Rasulul Kareem (The Most Generous Prophet), Ya Habib al Azim (The Most Beloved).
Technology Was Given to Earth From the Heavens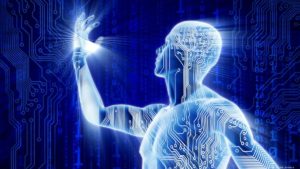 InshaAllah, the topic for this night was the wi-fi and the realities of the awrad (daily practices). Wi-fi and the realities of the awrad. InshaAllah, ana abdukal 'ajeez, wa dayeef, wa miskin, wa zhalim, wa jahl, and but for the grace of Allah (AJ) that we are still in existence. We took a path of being nothing and alhamdulillah, a reminder for myself that every technology is showing a deep reality, and Allah (AJ) allowing from malakut (heavens) and what He gave to his, "Nabiyeen, Siddiqeen, Shuhadai, was Saliheen."
﴾وَمَن يُطِعِ اللّهَ وَالرَّسُولَ فَأُوْلَـئِكَ مَعَ الَّذِينَ أَنْعَمَ اللّهُ عَلَيْهِم مِّنَ النَّبِيِّينَ وَالصِّدِّيقِينَ وَالشُّهَدَاء وَالصَّالِحِينَ وَحَسُنَ أُولَـئِكَ رَفِيقًا ﴿٦٩
4:69 – "Wa man yuti' Allaha war Rasula faolayeka ma'al ladheena an'ama Allahu 'alayhim minan Nabiyeena, was Siddiqeena, wash Shuhadai, was Saliheena wa hasuna olayeka rafeeqan." (Surat An-Nisa)
"And whoever obeys Allah and the Messenger (pbuh) are in the company of those on whom Allah has bestowed His Favours/Blessings – of the prophets, the sincere Truthful, the witnesses to the truth (who testify), and the Righteous, and excellent are those as companions." (The Women, 4:69)
This means these were the technologies that given to awliyaullah (saints) and those whom follow awliyaullah for guidance, for understanding realities of the heavens. When it was allowed to be sent down to shayateen (devils), it became technology. With Izzatullah (Allah's (AJ) Might and Magnificence), it has the permission of Allah (AJ), permission of Sayyidina Muhammad ﷺ, and the permission of ulul amr (saints).
There is No Support Nor Power Except by Allah (AJ)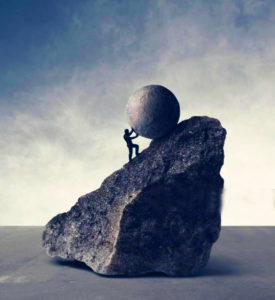 And for us to understand the immense importance of the awrad (daily practices). And doing our daily awrad which the life is filled with completing the small, doing that effectively until one day you can complete the greater task. But in the minds of people, they want to find a greater task and say, 'Oh, I'll stick to that but this must not…this is small.' And for us, the technology that we've described before is a signal coming. When we say, "La hawla wa la quwwata illa billahil 'Aliyyul 'Azim."
لاَ حَوْلَ وَلاَ قُوَّةَ اِلاَّ بِاللهِ الْعَلِيِّ الْعَظِيْمِ
"La hawla wa la quwwata illa billahil 'Aliyyul 'Azim."
There is no strength, nor power except by God, The High, The Mighty.
That this hawla (support) is a no help and quwwa (power). There is no help and there is no ocean of power except in Allah (AJ). And this reality that Allah (AJ) is sending out from, "Atiullah wa atiur Rasula wa Ulil amre minkum."
﴾أَطِيعُواللَّه وَأَطِيعُوٱلرَّسُولَ وَأُوْلِي الْأَمْرِ مِنْكُمْ… ﴿٥٩…
4:59 – "…Atiullaha wa atiur Rasula wa Ulil amre minkum…" (Surat An-Nisa)
"… Obey Allah, Obey the Messenger, and those in authority among you…" (The Women, 4:59)
And then Allah (AJ) says, 'Hold tight to the rope of Allah (AJ).'
﴾وَاعْتَصِمُوا بِحَبْلِ اللَّـهِ جَمِيعًا وَلَا تَفَرَّقُوا ۚ ﴿١٠٣
3:103 – "Wa'tasimo bihab lillahi jamee'an wa la tafarraqo…" (Surat Ali-Imran)
"And hold firmly to the rope of Allah all together and do not separate…" (Family of Imran, 3:103)
Allah's (AJ) Mercy is Always Dressing Us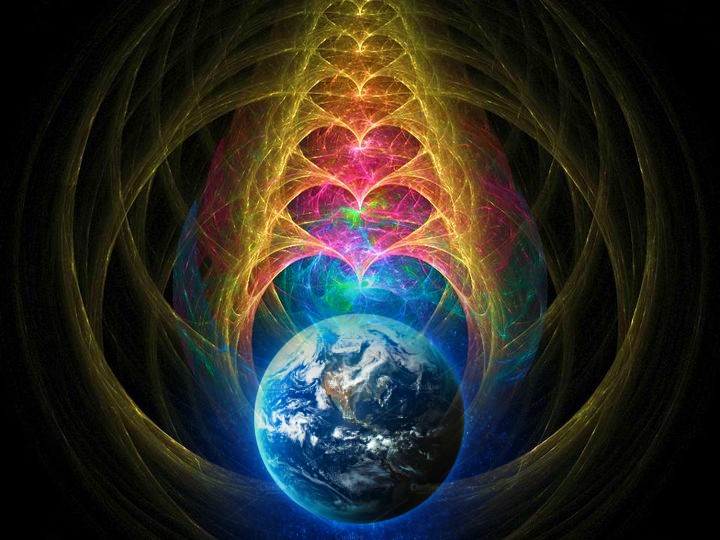 So, it means there's an energy source that is coming out upon creation. And there's an energy that is for all of creation. Then there are levels of energy that are coming out for guidance for this creation. And then Allah (AJ) has then darajats (spiritual ranks) and degrees of what He's going to guide and to what realities He's going to be guiding them.
That's what we understand from wi-fi, that a heavenly emanation what they called "Tanzilur Rahma," that tanzil means it coming down. There's no up and there's no down for the earth, but for us just to understand. There's always a rahmah (mercy) that dressing upon this Earth and it signifies that from malakut, the world of light, is the power source for the world of form.
عِنْدَ ذِكْرِ الصَّالِحِينَ تَنْزِلُ الرَّحْمَةُ
"Inda dhikres Saliheena Tanzilur Rahma."
"In mentioning the names of the pious people, Allah's Mercy descends." Prophet Muhammad (saws)
We Are Just Devices Within a Big Computer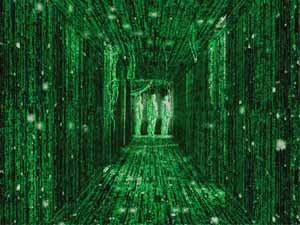 Without that power and software this form and hardware doesn't work. The Earth is just a big computer. Each of us are just devices upon that earth – a physicality. Without that energy coming and giving its coordinates, this hardware doesn't function. Its understandings are incomplete, nothing happens. This wi-fi brings knowledges, information, video and even wi-fi power, which they're getting to that.
Right now we have to plug in; eventually what Tesla was showing them from malakut (heavenly realm). That this can be powered wi-fi – everything can be powered. But you need the correct device and understanding. So this energy and this qudra (power) is flowing. And we want to connect to energy, we want to connect to the faiz (downpouring blessings), we want to connect to knowledges, we want to build ourself with these energies to defend ourself against every negativity.
Fight Against Yourself to Ascend to Higher Levels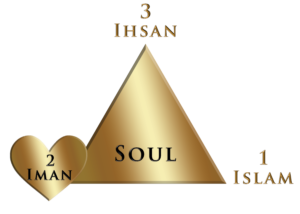 That's what we talked before that if you want to pray, it's not in your hands. Hawla (support) and quwwa (power) has to be flowing to us from Allah (AJ) for us to pray, to fast, just to do the basics. Then imagine we want to struggle and Ya Rabbi, and Allah (AJ) ask us in Qur'an, 'Have you made the ascension, the ascent?'
﴾فَلَا اقْتَحَمَ الْعَقَبَةَ ﴿١١
90:11 – "Falaq tahamal 'aqabah." (Surat Al-Balad)
"But he hath not attempted the Ascent." (The City, 90:10)
That this dunya (material world) like a pyramid, are you trying to climb up or you're just content that you accepted Islam? That's not the maqamul Iman (station of faith). You have to fight against yourself and bring the love of Prophet ﷺ, to love Prophet ﷺ more than we love ourselves.
لاَ يُؤْمِنُ أَحَدُكُمْ حَتَّى أَكُونَ أَحَبَّ إِلَيْهِ مِنْ وَالِدِهِ وَوَلَدِهِ وَالنَّاسِ أَجْمَعِينَ
"La yuminu ahadukum hatta akona ahabba ilayhi min walidihi wa waladihi wan Nasi ajma'yeen."
"None of you will have faith till he loves me more than his father, his children and all mankind." Prophet Muhammad (pbuh)
Then there's Maqamul Ihsan (Station of Moral Excellence), is every worshipness will be as if you see Allah (AJ). And if you don't see Allah (AJ), know that Allah (AJ) is seeing you.
أَنْ تَعْبُدَ اللَّهَ كَأَنَّك تَرَاهُ، فَإِنْ لَمْ تَكُنْ تَرَاهُ فَإِنَّهُ يَرَاك
"An Ta'bud Allaha, Ka annaka tarahu, fa in lam takun tarahu fa innahu yarak."
"It (Ihsan – Station of Excellence) is to serve/worship Allah as though you behold [See] Him; and if you don't behold [See] him, (know that) He surely sees you." Prophet Muhammad (pbuh)
Tap Into the Shaykhs' Signals to Ascend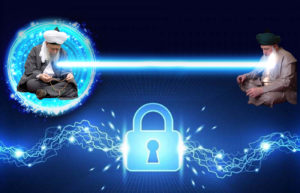 So, it means then the ascension is to keep moving, keep moving higher. It requires access to these signals. And the awrad (daily practices) that been given by Naqshbandiya and the big shaykhs of Naqshbandi, the inheritors of the silsila (spiritual lineage) and the Shajarah, the tree. That is a wi-fi access code. And we put it in a term for people to understand because they understand the importance. Now wherever they go they said, 'You have a wi-fi passcode? Because my device has very limited data.'
Allah (AJ) Sends Mercy Upon All His Creation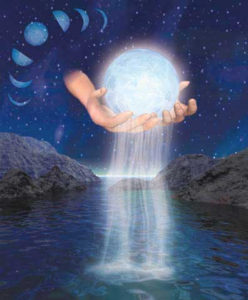 This means that our normal connection is going to be very limited. You use your connection to order pizza, think of Disneyland and maybe some basic understanding. That's not Allah's (AJ) signal coming of what He's talking about hidayat and guidance. That's a signal of rahmah (mercy) that dress the whole of Earth, Rab al-Kafireen wa Rab al-mumineen (Lord of the unbelievers and believers). He feeds everyone.
Allah (AJ) makes no discretion, no discrepancy. All His creation will receive these barakah and these blessings, they're all eating. Not a Creator which says, 'I'm not going to feed you if you don't worship Me.' Allah (AJ) sends His rahmah upon everyone. But the ascension and heavenly realities not so simple and not so cheap. It's gonna come as a wi-fi code.
Don't Disconnect From the Shaykhs' High Encryption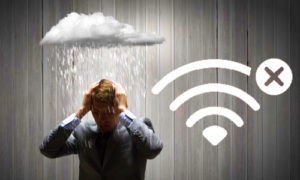 You're going to be given an awrad (daily practices) and that you do that awrad every day. And just like in dunya (material world), if you leave that awrad, you leave it for one day, you're in 40 days of difficulty. This means what? You have a disconnect in your connection. And as soon as you have a disconnect and your wi-fi starts to go fuzzy, everything stops working. It's not like you logged in one time. This is such a high encryption.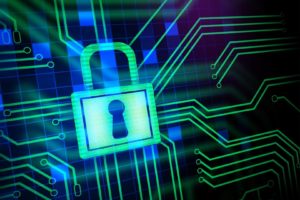 There are places that you go and every day is a new code. High security places is not just one code and 10 years you can quit and come back and you have access to that code. It's continuously re-encrypting moment by moment, day by day, whatever their encryption policy is. And Allah (AJ) says, 'You see how they have that? What do you think for My heavens?' Your access to this faiz (downpouring blessings) and into this reality is an access code. And you continuously put in your access code and it gives you and grants you access now to that faiz and into that understanding that the shaykhs are broadcasting on that signal.
Negative Forces Will Approach During Your Ascension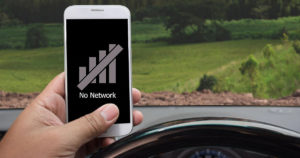 When we leave that practice or say, 'I don't need to do it now. I don't need to.' OK, no problem but you're not connected. If you're not connected, you're not receiving these downloads. You're not receiving these information and your phone is continuously not in a situation to be trusted. And that's what they're teaching. That if you want the ascension and you want to struggle against all these negativities and you want the knowledges, but as a result of these knowledges, many negative forces will be coming towards you and you require that wi-fi.
So then can you imagine? You come up a little bit and had they not had a discipline and they were not trained on a discipline, they would say, 'Oh, I'm just gonna leave it tomorrow.' They raised you. You begin to leave your access code means you have no wi-fi. Imagine you're out somewhere and you have no signal. You can't get to the next stop. You can't call for help. You can't do nothing. Now all of a sudden you feel stranded with that device, imagine you.
Your Daily Awrad is an Encrypted Code of Light That Raises You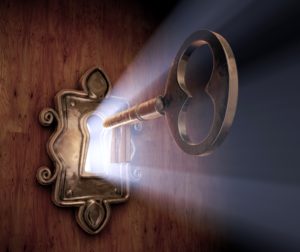 When I give you access to an encryption code to raise you and to dress you and why? Because Allah (AJ), 'Is an ascension.' This is not a code for every shaitan (satan) to log onto. It has to be encrypted. They understood encryption because of the Heavenly Kingdom – because encryption is highest when through light. Light encryption is the highest form of security. They learn from Allah (AJ). They learn from the heavens. So, people say, 'No, there's no secrets. Of course there's secrets! Allah's (AJ) entire kingdom is safeguarded. Had it been an open access signal, then we'll talk about those people who openly operate on open access.
Immense Realities Flow Through the Awrad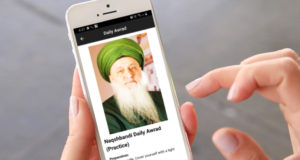 Right? So, then we understand it's an encrypted signal and the encryption is continuous. For a day we don't log into the wazifa (spiritual practice) and the awrad (daily practices) that the shaykh and Shaykh Nazim (Q) has given, and that's why it's on the app. You go to the app, you print it out and you say every day, 'I'm never going to miss this. And if for some reason I'm sick and I miss it then, inshaAllah, Allah (AJ) provides something and an angel or a barakah to make it for us.'
But we put it in such a way that we never missed that awrad so that these faiz (downpouring blessings), these lights, these emanations, these knowledges – all of these blessings are moving towards us. And we understand through that technology how much lights, how many powers – all of these realities are flowing through that awrad.
Each Awliya Has a Different Access Code From Sayyidina Muhammad ﷺ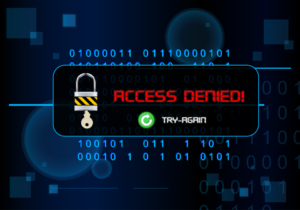 When we understood the depth of that encryption and the importance of that awrad is the access to that, then we understood how awliyaullah (saints) were given different codes by Sayyidina Muhammad ﷺ. And that's why the different turuqs (spiritual paths), they have different wi-fi access codes. So, you have a code to our Centre and you go to UBC and says, 'Well, I have Shaykh Nurjan's (Q) code – can I get in?' No, of course not! What kind of a ridiculous question is that?
Each one has their own code. So, why do we understand that for technology and people are like baffled when it comes to the spiritual world? 'What are you talking about? Can I do this wazifa and not this wazifa?' You do whatever you want, but your wi-fi is not going to work. No faiz (downpouring blessings) is going to be coming towards you, this emanation not reaching towards you. You're just skimming off the barakah (blessings) and you think you achieved something.
Connect Your Heart Directly With Your Shaykh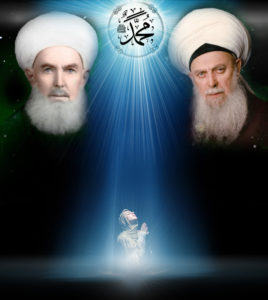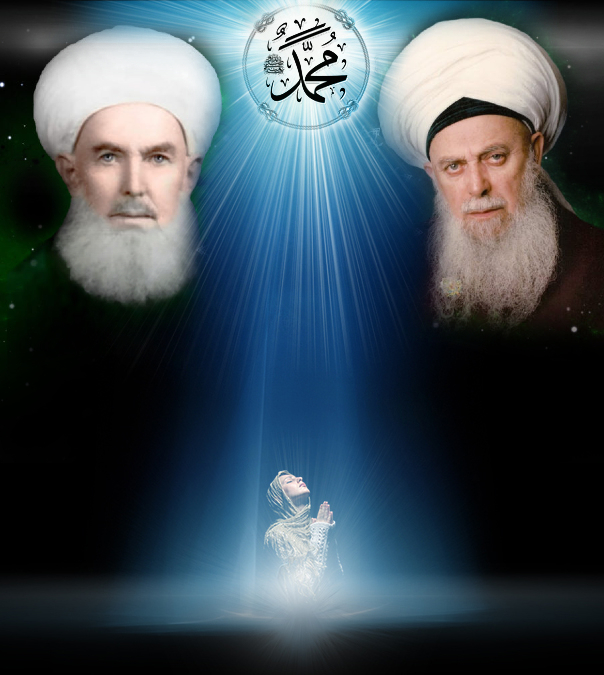 Because there's so much barakah (blessings) flowing from them you're taking, you know, secondary, third generation signals from people, no! But if you want the real signal and continuously reaching to you, you take then what Shaykh Nazim (Q) has brought from Shaykh Abdullah Al-Faiz Ad-Dagestani (Q). We put it upon the app. You recite that on a daily basis. Make your heart to be connected. 'Ya Rabbi, that send this upgrade. Send these faiz, send these lights upon my soul, and dress me from these.' And we do that, an access code. You add it, you subtract it, your access code is off.
Do Your Practices to Fight Negativity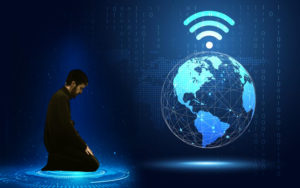 So once you log on, you're on. Then you do your zikrs (Divine remembrance). You do your practices. You do whatever you want and now you're connected to their web. And their web is a satellite web. No matter where you are on this earth, that signal is reaching to you.
And that's why it's so important for the student that wants to achieve, wants to fight negativity, wants to come against demons and come against bad desires. It's not as simple as just, 'Make a du'a (supplication) for me, give me a salawat (praisings upon Prophet ﷺ)' and it's finished. It's that you have to gain access to their encryption. You have to gain access to their faiz (downpouring blessings). You have to gain access to their internet and wi-fi signal.
Minimize the Testing By Supporting the Heavenly Signal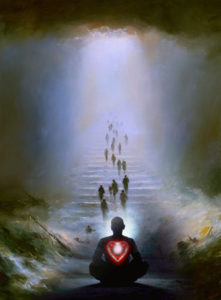 You live by that signal. You support that signal. And as a result, these faiz (downpouring blessings) are addressing you and every mushkilat (difficulty) of negativity to be pushed away. Doesn't mean your testing won't stop by Allah (AJ) but you're not under demonic attack which is completely the polar opposite. You're just under testing by Allah (AJ). But the faiz comes, then understanding comes. The faiz comes, peace and tranquility. 'Although I walk through the valley of death, I know that my Lord is with me.' Because you have a sakinah (tranquility) within the heart that Allah (AJ) is testing, it's not a problem.
But when you don't feel a connection and you got no wi-fi, and you're in the midst of a calamity, of course you panic. And that's why people panicking, 'Oh this, shaitans are attacking me. All this is attacking me. This is happening bad in my life.' Yeah, you have no signal. Where are you operating from? Understood, then that's the wi-fi, that's importance of the awrad (daily practices).
Beware of Hackers Operating On Open Networks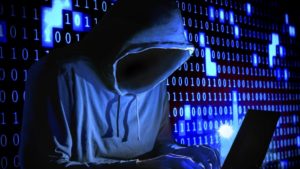 Now those who operate with no encryption code, you know the danger of that. You go into a Starbucks or to a facility and you just use their free wi-fi. You've been warned by security experts – anytime you go onto a free network, well, there's all sorts of people hacking on that network. You go into a free network, there's somebody in that facility probably sitting down accessing your phone, your information because it's open. It's not encrypted. A non-encrypted network has the danger of hackers.
That's why then in spirituality there has to be a discipline. There has to be this whole system. Said, 'Oh, I met a shaykh. We don't have an awrad. I think he just made up some things. Recite this, recite this, and that oh…' You're on an open access network. That's dangerous because there's hackers on that. You're just sort of connecting onto some sort of a signal that maybe their jinn (unseen beings) are sending, their negativities are sending.
Make Your Connection on a Secure Network

There was one who would go around and say oh, he does this, and this, and this, is reading pharaonic verses and doing crazy things because it's a hacked network. He's sending some sort of an energy so people may think there's something but it's open. No wazifas (spiritual practices), no lineage, no encryption code. And as a result, they're entering into the system and then going inside of people, messing up their device, messing up their heart, making, messing up their whole system within them.
And that's what Allah (AJ) is teaching us from technologies. That you don't think that your open platforms are safe, make sure that you use a secure network. And the reason that it's secured because something very precious is flowing through it. If it was cheap and easy for everyone, it wouldn't be very precious.
Awliyaullah Are Different Ropes of Heavenly Power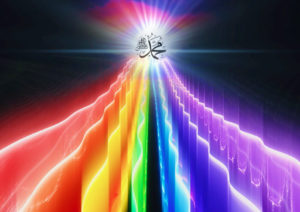 So, these knowledges, these teachings were to draw people so they distinguish the truth from falsehood. As a result, when it hits and they feel that this is their calling, then they begin the awrad (daily practices) and the daily wazifa (spiritual practice). It's a wi-fi encryption code that gains access into their faiz (downpouring blessings), gain access into their lights, their knowledges, and that is hawla (support) and quwwa (power). This is the help that Allah (AJ) said when He said, "Atiullah wa atiur Rasula wa Ulil amre minkum." You think that Allah (AJ) just give to everybody that?
﴾ ياأَيُّهَا الَّذِينَ آمَنُوا أَطِيعُواللَّه وَأَطِيعُوٱلرَّسُولَ وَأُوْلِي الْأَمْرِ مِنْكُمْ…﴿٥٩
4:59 – "Ya ayyu hal latheena amanoo Atiullaha wa atiur Rasola wa Ulil amre minkum…" (Surat An-Nisa) 
"O You who have believed, Obey Allah, Obey the Messenger, and those in authority among you…" (The Women, 4:59)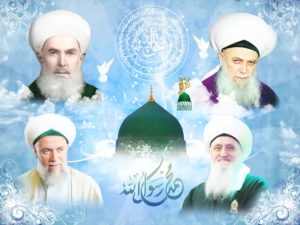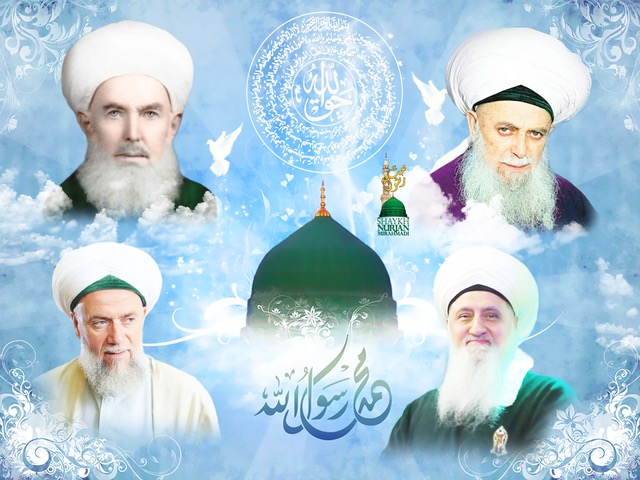 Or He says, 'No, from this reality of "Atiullah wa atiur Rasula wa Ulil amre minkum" is a habl (rope). It's a rope of power coming. And each are different ropes of power because everyone has a different destiny. Use their code, their encryption code and gain access to that faiz (downpouring blessings). And that's the importance of the awrad and being firm with the practices of the awrad and the reality; inshaAllah, just a bit of the reality of the awrad, connecting to the shaykhs, inshaAllah.
Subhana rabbika rabbal 'izzati 'amma yasifoon, wa salaamun 'alal mursaleen, walhamdulillahi rabbil 'aalameen. Bi hurmati Muhammad al-Mustafa wa bi siri Surat al-Fatiha.
Special thanks to our transcribers for their help with transcribing this suhbah.
Original Date of Suhbah: August 13, 2020
Related Articles: 
Please Donate and support us to spread these heavenly knowledges.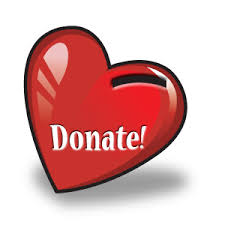 Copyright © 2020 Naqshbandi Islamic Center of Vancouver, All Rights Reserved.