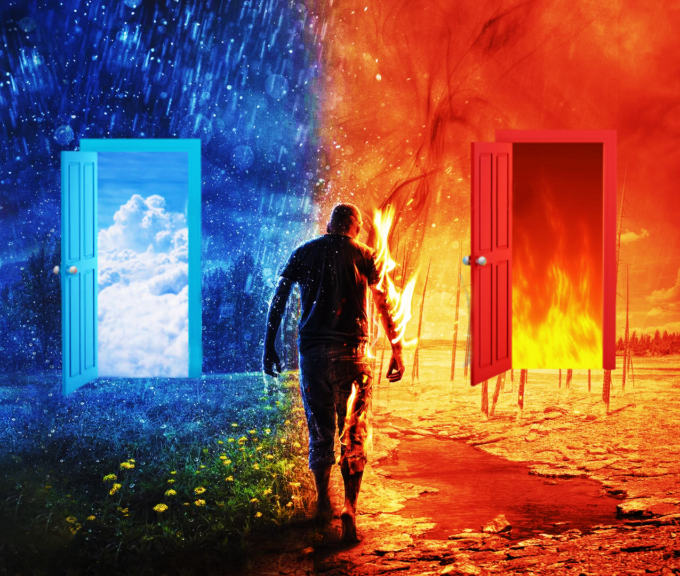 How to Distinguish if You Are Being Tested or Punished By God?
From the Realities of Mawlana (Q) as taught by Shaykh Nurjan Mirahmadi
A'uzu Billahi Minash Shaitanir Rajeem
Bismillahir Rahmanir Raheem
I seek refuge in Allah from Satan, the rejected one
In the Name of Allah, the Most Beneficent, the Most Merciful
Alhamdulillahi Rabbil 'aalameen, was salaatu was salaamu 'alaa Ashraful Mursaleen, Sayyidina wa Mawlana Muhammadul Mustafa ﷺ. Madad ya Sayyidi ya Rasulul Kareem, Ya Habibul 'Azeem, unzur halana wa ishfa'lana, 'abidona bi madadikum wa nazarekum.
Allah's (AJ) Greatest Ni'mat is Guiding Us to La Ilaha IllAllah Muhammadun Rasulullah ﷺ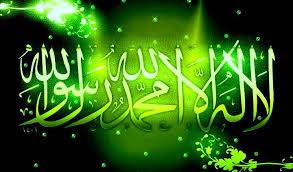 Always a reminder for myself, ana abdukal 'ajeez, wa dayeef, wa miskin, wa zhalim, wa jahl, and but for the grace of Allah (AJ) that we are still in existence. We took a path in which to be nothing. Alhamdulillah, Allah's (AJ) greatest ni'mat (blessing) is to guide the servant, guide to the reality of La ilaha illAllah and then Allah (AJ) guides to what Allah (AJ) loves, and opens then the reality of Muhammadun Rasulullah ﷺ. 
 لَا إِلَهَ إلاَّ اللهُ مُحَمَّدٌا رَسُولْ الله ﷺ 
"La ilaha illallahu Muhammadun Rasulallah ﷺ" 
"There is no deity but Allah, Prophet Muhammad is the messenger of Allah"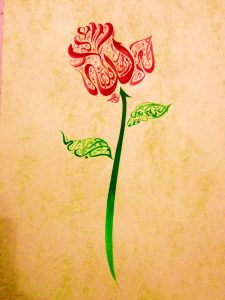 As a result, then Prophet ﷺ will guide that servant towards the lovers of that reality and these are the turuqs (spiritual paths) and the rose gardens of reality and ishq (love), in which they teach humanity how to traverse this path of thorns and this life that we live. And that to successfully succeed and to reach the apex of the path which is the presence of the rose and the beatific fragrance of the rose through all the crushings of this physical world and testings and difficulties on how to reach towards that reality.
Testing Draws Us Close to Allah (AJ), Punishment Keeps Us Away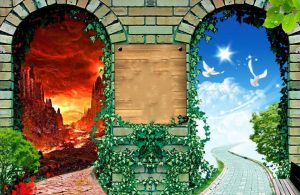 Always a reminder for myself that somebody had asked that, 'How do you know when something is a test or something is a punishment?' For us, we focus with the good and when we clearly know that we are trying our best to do good and life has all of its ups and downs, and making good choices, bad choices, better choices.
So, everything is based on the good for that type of servant. If they're completely in Allah's (AJ) oceans of anger, they don't need to ask that question; they know they're in a ocean of difficulty and turmoil. With understandings that every test that comes, it's a matter of passing the test so that it doesn't become a punishment. They say that the punishment is a means in which the servant will draw away from Allah's (AJ) guidance and Allah's (AJ) divinely lights and the test is that which draws them nearer.
Turuqs are Schools That Train You On Taking Testings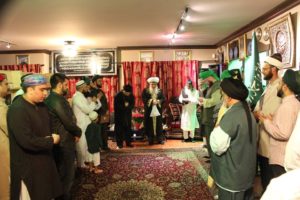 But even more understanding in that reality is that when Allah (AJ) wants the servant to pass the test, they have to be enrolled in the school of how to take a test. That's the great ni'mat and that's the great blessings that God has given to the tariqs. He knows that those paths of these people are going to be strenuous but He (AJ) doesn't just put them into something strenuous without any ability and any training.
Those whom are guided towards that reality, Allah (AJ) guides them that, 'Go and sit with these people who know and they live a life of testing.' They give you the faculties and the abilities and all of the training on how to open your heart, how to sit and contemplate with your heart. How to connect and get the guidance in a time where you feel there is no guidance and all that surrounds you is difficulty. They teach of the inner path and the inner reality and what surviving is. Without that life is just a amount of difficulties piled on top of each other.
Reach Out for Guidance, It's Allah's (AJ) Mercy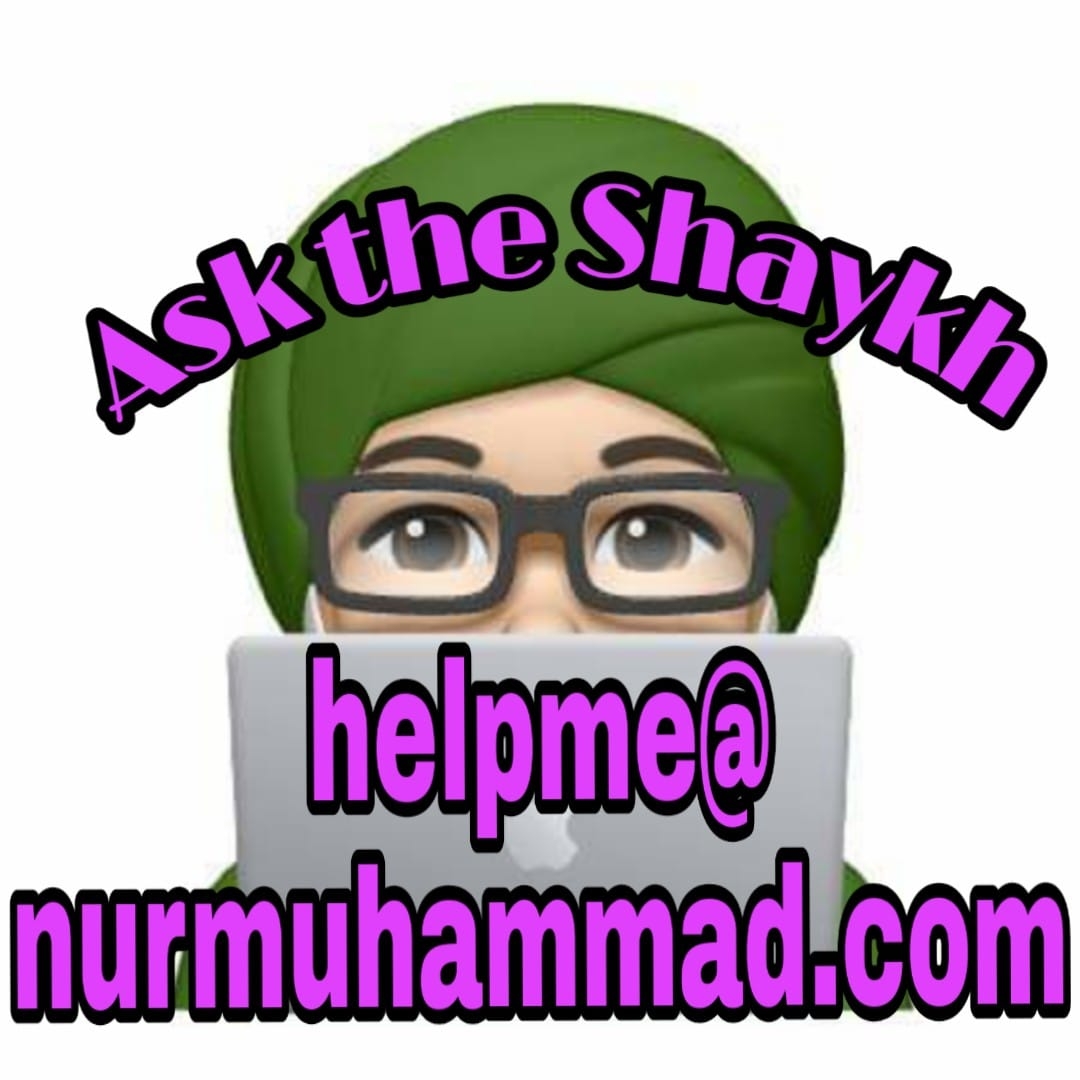 Imagine if you have difficulty and no one trains you or gives you an opportunity to train on what reality is, how to connect your heart, how to get clarification, how to take an accounting of oneself from the difficulties that surround us. That's the reality of the turuqs (spiritual paths). When they're teaching tafakkur and teaching contemplation and then opening a line that extends towards humanity by contacting and emailing and then trying to get your guidance, it's all Allah's (AJ) ni'mat. A mercy for humanity because as soon as they have difficulty, they should have been trained on how to sit and connect their heart.
Be Vigilant With Your Hisaab to Understand Where You Went Wrong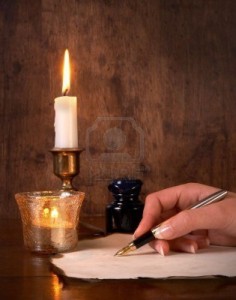 When they connect their heart, they can begin to understand that, 'Ya Rabbi, let me go through my hisaab (accounting) and go through each thing, and why is that difficulty coming to me?' They even trained on how to take an accounting and they go line item and line item where everything is. You know, it's like when your books in accounting are not balanced. Anyone with basic schooling and basic business school is taught basic accounting.
That the credit, debit – they have to match, and every field has to match. When something is not equal and in account, you take your hisaab, you go back and you try to look where did I not understand? What happened? Did I not check something off? Did I put it in the wrong category? And that's what's the hisaab and that's what they call taking a hisaab and account of ourselves. That when things are not going, and we know they're not going right, then we're supposed to stay vigilant at night and begin to take our accounting. That, 'What is it that I've done, ya Rabbi? Where is my account in the wrong field; something has happened?' Then they're vigilant, vigilant, vigilant over everything until they can find – they find what Allah (AJ) is not pleased with; they find what Prophet ﷺ is not pleased with.
Contemplate to Understand the Tests Allah (AJ) Gives You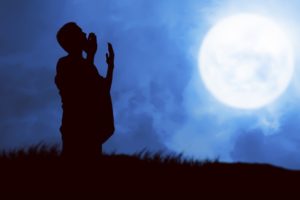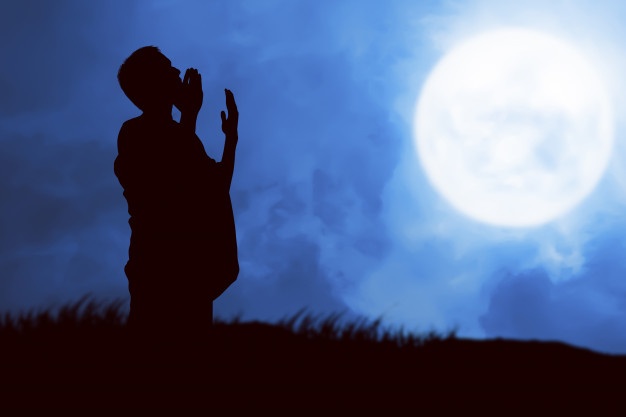 If it's not finding something that's not pleased with, they can find what Allah (AJ) expected more of them. And that's why the difficulty came. Allah (AJ) expected something more from them. They should've been doing their wazifas (spiritual practices), their du'as (supplications), their awrads (daily practices), all these practices. That's what then makes the test to become survivable and it's no longer a punishment.
When you're not meditating, when you're not contemplating, you view the world as just a series of punishments. Just, 'Why is this happening?' and most people like, 'Really, why?' The shaykh can go line item for you but they don't ever do that because people will run away from the tariqas. But everybody should take their own hisaab (accounting). That, 'What is Allah (AJ) not pleased with? You know what could I have done better? What should I be doing more on a daily basis?' When I have that character and have that understanding, every test comes and draws the servant closer to the Divinely Presence because they realize this is with love that Allah's (AJ) giving them isharat (sign), giving them a test. Allah (AJ) wants them to pass the test. Allah (AJ) doesn't test His servant to fail them. But they only fail when don't have the tools and they didn't take the precautions that were necessary.
Are You a Reactive Student Who Acts Out of Fear?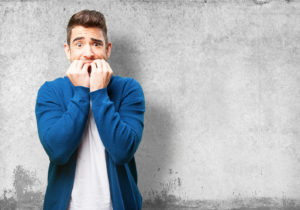 It's funny, people are putting out on Facebook that 'What does Shaykh say about COVID? What are we supposed to do about the COVID and what are we supposed to recite and drink again?' We, for one year – and these are people who have been following all the time – and for one year, you're wondering where were they when we were talking about ginger, when we were talking about turmeric, when we talked about the vitamins, when we talked about Ayatul Kursi? Hello, where were you? It was not of any importance to you probably. You didn't write anything. So now when the test came, you don't know why you're in difficulty and you're frantically trying to look, 'Where is it? Where is it? Where is it?'
That's also a sign because it's a school where the principals are watching, the dean, the big bosses above are watching. How come you don't take the school seriously? And you only take it serious when calamity visits you? Then you're one of those "reactive" and this we have to put a note: reactive people – they're not from an ocean of love yet.
Strive to be a Proactive Student Who Operates From Love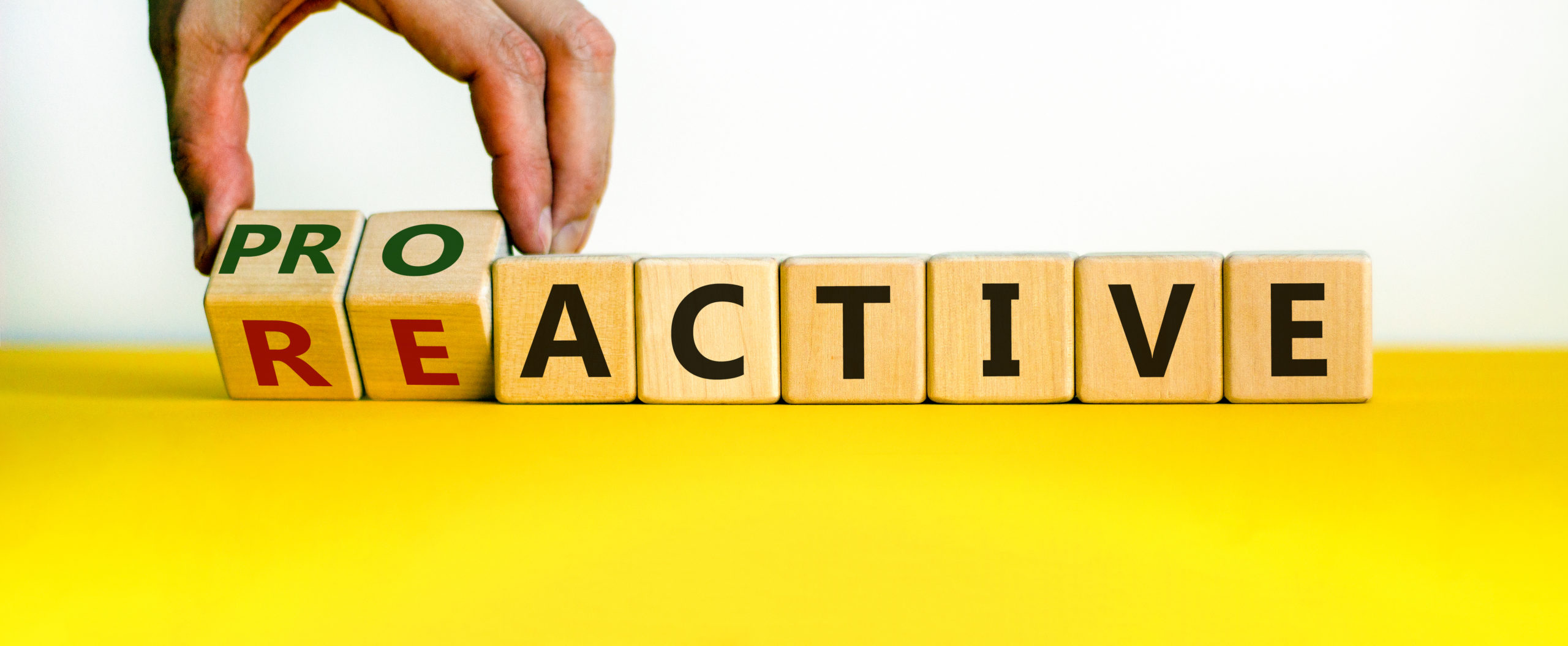 Proactive – they have muhabbat and love and they do whatever they do out of a love for Allah (AJ). They don't want to disappoint Allah (AJ). So, we don't…this is important to understand: reactive character and proactive character, it shows which ocean are you moving from and stimulated from. Proactive, you're doing it out of love. You don't want to disappoint your Lord, you don't want to disappoint Prophet ﷺ.  You try and you struggle with yourself and you're continuously trying to do good and do good and do good. This is a servant that's on their way to sincerity and love.
Then the reactive character is more based on punishment and fear which is completely the opposite ocean of love and muhabbat, that they operate from fear. They operate from punishment coming, difficulty coming, fear that it's going to be a lot worse. Then they will begin to do something until one day they just give up entirely and they kind of drift away from everything and surrender themselves into the oceans of difficulty and a series of bad choices. So, just by how people are reacting and moving their lives, these shaykhs can tell that you're not acting from an ocean of love and trying to please Allah (AJ), ashamed to displease Prophet ﷺ.
Faith, Not Logic, Brings Blessings From Allah (AJ)
So, we pray that Allah (AJ) give us a more proactive approach in life and that to lift ourself from always just reacting to difficulties. But proactive – take your notes, read the du'as. When he says that, 'This du'a is for this,' you write it down in your notes. When, 'This drink is for this,' all of these things. Don't use your head that, that you know, 'My head doesn't think that that's logical.' Doesn't matter what logic is. If the shaykh tells you to drink that reality, you drink from it. Allah (AJ) will make it to have a blessing and a barakah and you acted on your faith and that's what's important.
Have Faith That Allah (AJ) is the Ultimate Healer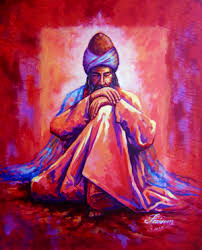 Told the story of Doctors Without Borders that had travelled all over the world and they went to a Muslim village. They said that, 'Every… we're here, everybody help.' They met all these Bedouins and they were saying that, 'Here, we're going to write you a prescription and go over there and get your medicine.' So, they were writing prescriptions until they came across one Sufi. He's waiting, smiling and, you know, very joyful from whatever difficulty he has. And that doctor writes a prescription. He takes the prescription, put it on his head. He's thankful Allah (AJ) sent the ni'mat and he walks away.
Then a couple days later the doctors are reviewing the people who live in the village, and they see the man again and say, 'How's everything? Did you take your medicine? You look like you're much healthier, everything's…' He said, 'No, I feel fantastic' and through an interpreter, he's explaining and he (doctor) said, 'What happened?' He (Sufi) said, 'I took the prescription, I put it in water, I drank it and mashAllah, next day Allah (AJ) made me better.' [Laughter] [Audience: MashAllah, MashAllah]. 
Yes, it's based on faith. Who's the one who heals us anyways? It's not the medicine that heals but it's the faith of the one taking it that Allah (AJ) will grant them a shifa (healing). Allah (AJ) will grant them a means in which to be well. It doesn't mean don't take your medicine because you have to because you're not at that level of faith. But these are the story of these awliya (saints) that they have such immense faith that they know Allah's (AJ) blessing is in everything. Allah (AJ), by whatever means possible, Allah (AJ) will save them, dress them and bless them.
Sicknesses and Difficulties are Removed With Divinely Love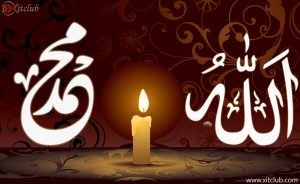 We pray that Allah (AJ) keep us always in an ocean of love and muhabbat. We do what we do for the love of Allah (AJ), love of Sayyidina Muhammad ﷺ, love of awliyaullah (saints), love of the Holy Companions, love of Ahlul Bayt (blessed family of Sayyidina Muhammad ﷺ). That whatever we're doing we hope on these holy nights they dress us, they bless us and that they have pity upon our souls from wherever they're watching us. That asking Allah (AJ) and Sayyidina Muhammad ﷺ: have pity upon them, Ya Sayyidi Ya Rasulul Kareem (Generous Prophet), dress them and bless them. Take every type of sickness and difficulty away from them. Take every type of… (connection is lost) their rizq (sustenance) and every type of difficulty coming to them, ya Rabbi, take that away from them and bring the lights of Islam, the lights of Iman (faith) and the lights of Maqamul Ihsan (Station of Moral Excellence), inshaAllah.
Subhana rabbika rabbal 'izzati 'amma yasifoon, wa salaamun 'alal mursaleen, walhamdulillahi rabbil 'aalameen. Bi hurmati Muhammad al-Mustafa wa bi siri Surat al-Fatiha.
Special thanks to our transcribers for their help with transcribing this suhbah.
Original Date of Suhbah: February 19, 2021 
Related Articles: 
Please Donate and support us to spread these heavenly knowledges.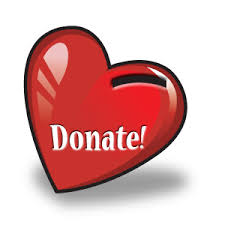 Copyright © 2021 Naqshbandi Islamic Center of Vancouver, All Rights Reserved.