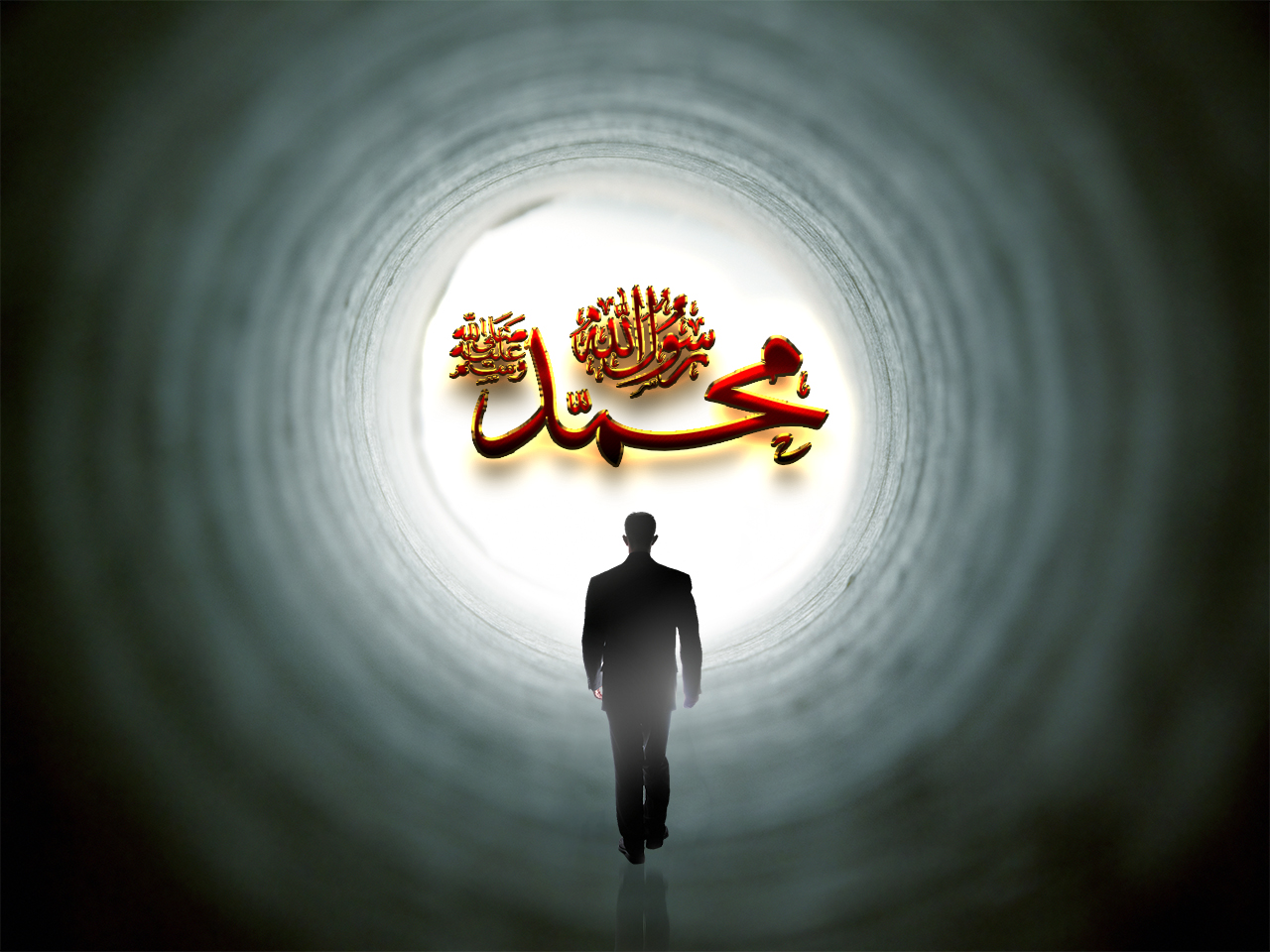 God (Allah) Gives Second Chances After Death? Q&A
From the Realities of Mawlana (Q) as taught by Shaykh Nurjan Mirahmadi
A'udhu Billahi Minash Shaitanir Rajeem
Bismillahir Rahmanir Raheem
I seek refuge in Allah from Satan, the rejected one
In the Name of Allah, the Most Beneficent, the Most Merciful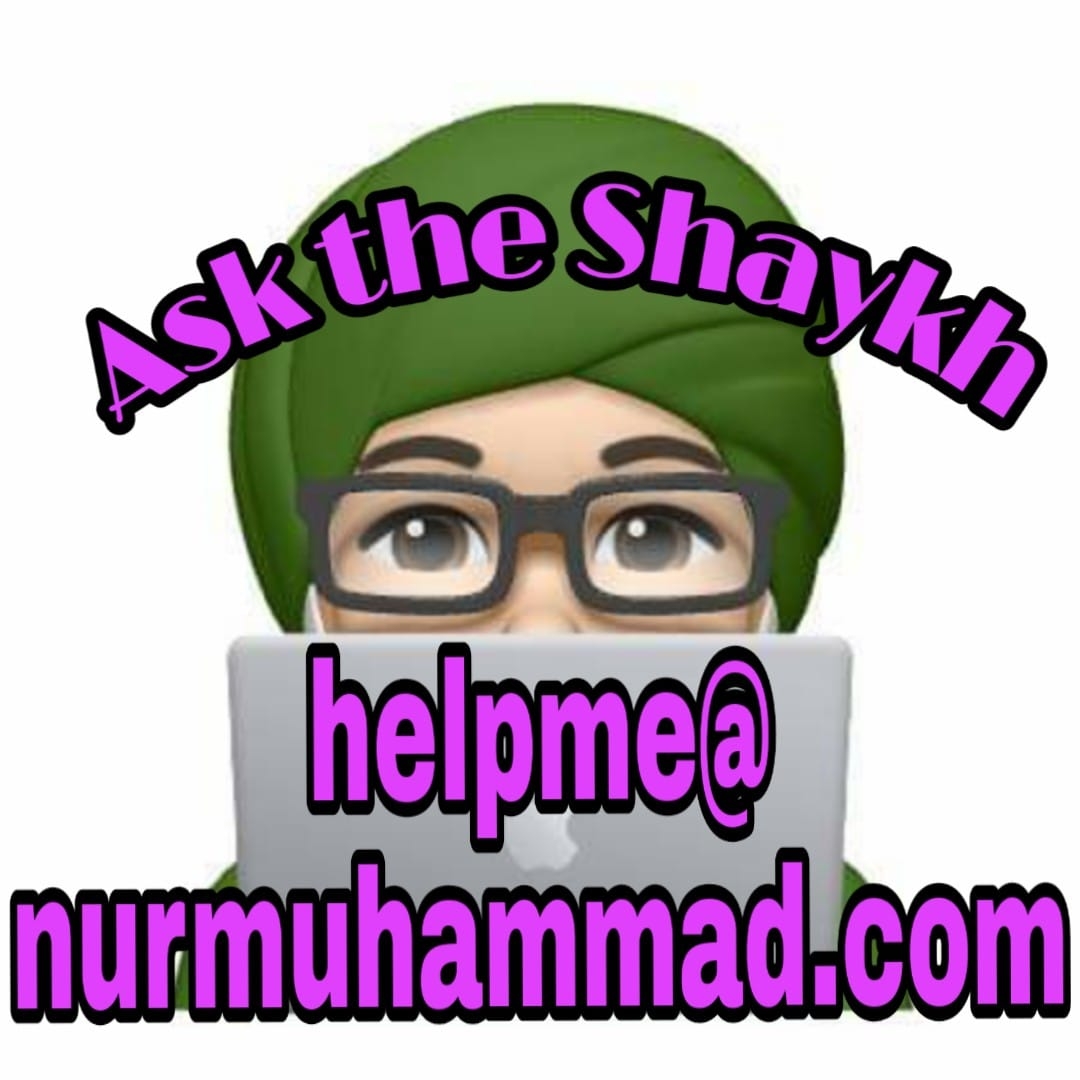 InshaAllah, we have some questions for tonight and always contact [email protected]. And also on Facebook, if you can be a supporter of the page and that brings a support to the page. And alhamdulillah, Allah (AJ) dress you, bless you and take away every type of difficulty for spreading the love and supporting those who spread the love and tahzim an Nabi ﷺ, inshaAllah.
Question: As salamu alaikum warahmatullahi wa barakatuhu Sayyidi from Mauritius. We understand that guidance is from the soul. Does guidance still come after death? Forgive us for our shortcomings.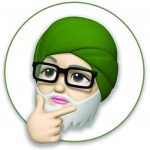 Shaykh Nurjan Mirahmadi (Q): Sure, inshaAllah. InshaAllah, A'udhu Billahi Minash Shaitanir Rajeem Bismillahir Rahmanir Raheem. The ocean of guidance is a very deep reality. That it was an ocean of guidance before in the world of souls, that we have been guided in the world of souls. Allamal Qu'ran somebody was teaching us but then Khalaqal Insan. And then Allah (AJ) created a form.
﴾الرَّحْمَـٰنُ ﴿١﴾ عَلَّمَ الْقُرْآنَ ﴿٢﴾ خَلَقَ الْإِنسَانَ ﴿٣
55:1-3 – "Ar Rahmaan (1). 'Allamal Qur'an (2). Khalaqal Insaan (3)." (Surat Ar-Rahman)
"The Most Merciful. (1) It is He Who has taught the Qur'an. (2) He has created Mankind. (3)" (The Beneficent, 55:1-3)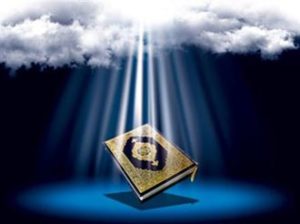 So, there was a teaching of Holy Qur'an in malakut (heavenly realm). Allama means that there must be one who's teaching and one whom is learning. And Allah (AJ), the one whom taught Sayyidina Muhammad ﷺ – that's why we say 'Nabi ul-Ummi', not unlettered but between alif and meem, there is no one. Not an angel, not a prophet, no one capable of teaching Sayyidina Muhammad ﷺ except Allah (AJ) directly. And that's why Allah (AJ) describe, "Shadeed ul quwwa." He's been taught ﷺ by one whom is shadeed, immense in power.'
﴾وَالنَّجْمِ إِذَا هَوَىٰ ﴿١﴾ مَا ضَلَّ صَاحِبُكُمْ وَمَا غَوَىٰ ﴿٢﴾ وَمَا يَنطِقُ عَنِ الْهَوَىٰ ﴿٣﴾ إِنْ هُوَ إِلَّا وَحْيٌ يُوحَىٰ ﴿٤﴾ عَلَّمَهُ شَدِيدُ الْقُوَىٰ ﴿٥﴾ ذُو مِرَّةٍ فَاسْتَوَىٰ ﴿٦
53:1-6 – "Wan Najmi idha hawa. (1) Ma dalla sahibukum wa ma ghawa. (2) Wa ma yantiqu 'anil hawa. (3) In huwa illa wahyun yooha. (4) 'Allamahu shadeedul Quwa. (5) Dho mirratin fastawa. (6)" (Surat An-Najm)
"By the star when it descends. (1) Your companion [Muhammad (s)] has not strayed, nor has he erred. (2) Nor does he speak from [his own] desire. (3) It is not but a revelation revealed. (4) He was taught by one Mighty in Power. (5) One of soundness. And he rose to [his] true form. (6)" (The Star, 53:1-6)
That's maybe a more humble understanding of Allah (AJ). Can't even imagine and fathom that. So that knowledge and that teaching has always been. Then Allah (AJ) created the form and already the track was laid. The destiny was written and that's why the pillars of Islam and the pillars of faith, that you have to believe and accept whatever destiny is written. So, Imam Ali (as), 'Whatever your fate…whatever your fate is in life, face it.' Whatever Allah (AJ) has written for us, we have to face it. There's no running from it. There's no hiding from it. You can't go and hide. So, it means that that guidance, that isharat (sign) has always been coming.
"مَا أَصَابَكَ لَمْ يَكُنْ لِيُخْطِئَكَ ،وَ مَا أَخْطَأَكَ لَمْ يَكُنْ لِيُصِيْبَكَ".
"Maa asaabaka lam yakun leyukhtiaka. Wa maa akhtaaka lam yakun leyusibaka." (Imam 'Ali (as))
"What is meant for you will never miss you, and what missed you, was never meant for you." (Imam Ali (as))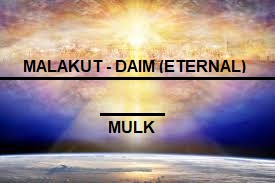 One of our existences is on this earth. How many do we have? That opens another subject, we won't ask questions about that. When Allah (AJ) make something from the world of light, it's eternal and you have always been. From beginning to the end, it was created. It's one ocean of light and that your existence has always been and will always be until Allah (AJ) brings down all of these energies and these realities. One existence we have upon this earth, then Allah (AJ) guides the soul, whom He guided the soul of what their destiny will be upon this Earth. And when this, that's why the journey – if you write a line (Shaykh makes a line), the journey of malakut is eternal. So, that already answered your question but just to give you an understanding. Then you write another line, right line, called 'eternity' (Shaykh makes a line in the air) 'daim' (eternal). Allah (AJ) makes your soul from the ocean of Muhammadun Rasulullah ﷺ so you have an eternal reality. Then a small line called this mulk (earthly realm). This small little line in the spectrum of your eternity. And this is your physicality today. So, what do you think the difference is? Huge line of your reality and the little line of this dunya (material world).
So, of course your experience on this little line of dunya, you come and you went. And Allah (AJ) says, 'In the spectrum of your light, it's but as if one day.' Your eternal journey is so long for you to understand. This time you spent on Earth is as if one day or half a day. Why Allah (AJ) says like that? To understand that the vastness of your existence is so long, so large, so huge that this day is like this Earth, this life, this suffering, these years that you spend is but like half a day. So, that to see the perspective this is small (earthly life) and this is huge (eternal life). People live this life as if this line is huge and eternity is small and they lost themselves. Allah (AJ) saying, 'You're giving up this huge line of existence for this but one flash of an instant and you made it to be huge.' Shaitan (satan) comes onto this Earth to teach people, 'No, no, this little line of your life in the spectrum of your existence, make it huge like you'll be living forever.'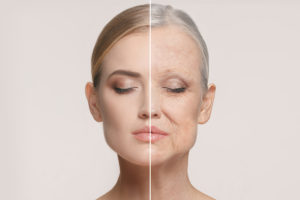 And that's why Allah (AJ) described, 'They want to live a thousand years.' Because shaitan is fooling them to make their existence longer. They want to put the blood of people upon their skin to look rejuvenated. Every type of satanic, don't think these are new. There's nothing new under the sun. How many nations have come and pharaonic, demonic entities have come and also convinced those people, 'Bathe in blood. Bathe in indecency. Do all these indecent acts. Make the suffering of people.' So that you can what? They want to live longer. They think they'll do these horrific things and rejuvenate their physicality. There is no living longer. It's but a speck in the spectrum.
So, most definitely when you die, the whole existence is now coming, another set of understandings are coming. There's Hayat al Barzakh (the Abode of the Grave). There's a life within the grave and many awliyaullah (saints), their souls are able to teach those whom have passed. And many of their best students are the ones whom their body has passed and their souls are present and they give their spirituality to the shaykh and to the tariqah (spiritual path). This means that once the body goes, Allah (AJ) has these representatives that can go to graveyards. And they don't worship the dead, they call the dead.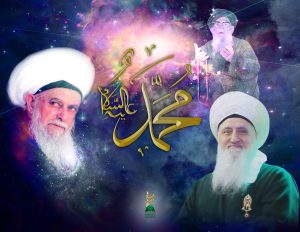 For malik al mawt goes to them and says, 'Allah (AJ) is offering you, do you want to be of service? What you did not accomplish in your dunya (material world) and that your light is not of a frequency of any value, do you wish to be of service and Allah (AJ) grant you his eternity?' There must always be a deal. Allah (AJ) not giving anything for free. And Allah's (AJ) Rahmah (mercy) is beyond His punishment. So, its always got to be a deal. You don't just hand it out.
He sends a representative to the grave as a rahmah. That you didn't achieve it, I want to give it to you. You're created out of love but be of service. Those, they come with no nafs (ego) into service. They come in the associations and in the energy of the association. They have no nafs. And they build their energy at an immense speed. They do all their zikrs (remembrance), all their awrads (daily practices) and their lights become like stars. So, that what? That their support in the association makes the energy to become stronger and stronger. And in last days, Allah (AJ) opens more and more of that reality because it becomes a najat (salvation) for those who are living. Becomes a help for those whom are living that, 'Ya Rabbi, we're coming under more and more attack'. As they reach their guidance, as they reach their rijal and their sainthood because no more nafs. Their lights are all around protecting. And that's all we can say on that subject, inshaAllah.
Question: Sayyidi, can you please share more about the guidance to/from the soul, the role of the shaykh's nazar (gaze), and what blocks the servant from receiving the signal?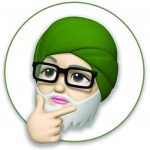 Shaykh Nurjan Mirahmadi (Q): I think we talked about that last night. That the frequency Allah (AJ) want to send is on an encrypted channel. And the concept that they give to us so to understand their technology is wi-fi. That there's a heavenly wi-fi broadcasting from the heart of Sayyidina Muhammad ﷺ, "Salamun, hiya hatta matla'il Fajr."
﴾سَلَامٌ هِيَ حَتَّىٰ مَطْلَعِ الْفَجْرِ ﴿٥
97:5 – "Salamun, hiya hatta matla'il Fajr." (Surat Al-Qadr)
"Peace it is until the emergence of dawn." (The Power, 97:5)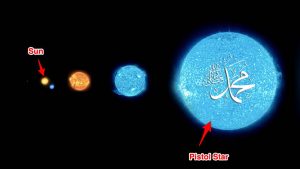 So there's a talk on the website and on YouTube that Prophet's ﷺ light and the photons of the light of Sayyidina Muhammad ﷺ is the power that dressing entire created universe. And that sun is a pistol star in the center of all suns and all universes. That photon is coming and dressing everything it touches and with it the angels and the ruh (soul) are being given their coordinates. When they move through that photon of what it hits and gives all the coordinates to that creation that it touches. It means it tells the leaf how it will rise and how it will go down. Tells the ant where its sustenance will be. How? Because they're all on a wi-fi.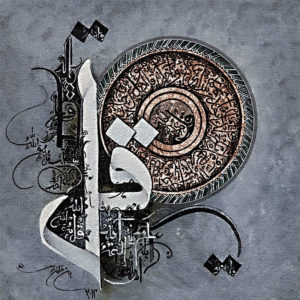 Everything has a connection to the Divine; not anything is random. For us to understand as our technology is growing, we're getting closer to that understanding. If they should turn everything on wi-fi and make your car, make everything on wi-fi, then imagine a day if someone cut the wi-fi. Your car would 'chkk' stop, nothing can happen. And this is for why? Allah (AJ) want to know, 'Is there something that you can do without My Qudra (power) reaching to you, without My Power reaching to you?' You can't breathe. You can't move. It's the energy that make you to move, to breathe, to get your coordinates, your guidance, your sustenance – everything. Flowing from La ilaha illAllah [there is no God but Allah (AJ)] into the ocean of Muhammadun Rasulallah ﷺ (Muhammad ﷺ is his Messenger). And by what was beizne Rabbihim min kulle amr, by permission of Allah (AJ) it comes to the malaika (angels) war Ruh and by permission of Allah (AJ) every amr (command), qul, qul every. That you can't take anything out of this when Allah says, 'Qul'. You can't say, 'No, not this.' No, Allah says, 'Qul.' Every order is moving through that wi-fi.
﴾تَنَزَّلُ الْمَلَائِكَةُ وَالرُّوحُ فِيهَا بِإِذْنِ رَبِّهِم مِّن كُلِّ أَمْرٍ ﴿٤
97:4 – "Tanazzalul malaikatu war Ruh, fiha beizne Rabbihim min kulle amr." (Surat Al-Qadr)
"The angels and the Spirit descend therein by permission of their Lord for every Command/affair." (The Power, 97:4)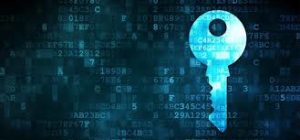 Now for darajahs (spiritual ranks) and to rise, Allah (AJ) destined for those whom He guided. Now go to these turuqs (spiritual paths), if its been destined for you to go into Naqshbandiya. Then Mawlana Shaykh (Q) has been given a wazifa (spiritual practice) and a daily recitation. Don't add to it. Don't subtract it. Don't say, 'Can I do this, can I do that?' because it's like a wi-fi. If you add an extra letter in your wi-fi key, 'php' you're out. You can't log in. It has to be exact. Imagine their encrypted key that is so encrypted, shaitan can't enter it. There has to be an ijazah, a permission, everything.
Otherwise shaitan would try to hack their wi-fi and it's so encrypted that shaitan can't encrypt it. But shaitan attends the associations to take their uloom and their knowledges. And that's why we said, shaitan is the best student of all of them because he sits and he believes everything the shaykhs are teaching. And he knows from what they're teaching, what's going to be happening. While the student hears a reality and doesn't believe it. The shayateen (devils), they hear it and they completely believe it and they begin to plan whatever plan they have as a result of it. But they plan and Allah (AJ) plans better and the truth should set you free, inshaAllah.
﴾وَيَمْكُرُونَ وَيَمْكُرُ اللَّـهُ ۖ وَاللَّـهُ خَيْرُ الْمَاكِرِينَ ﴿٣٠ 
8:30 – "… wa yamkuroona wa yamkurul laahu, Wallaahu khairul maakireen" (Surat Al-Anfal) 
"…But they plan, and Allah plans. And Allah is the best of planners." (The Spoils of War, 8:30)  
Question: Sayyidi, is contemplation the way of getting in touch with our soul?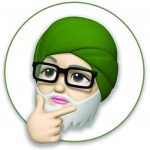 Shaykh Nurjan Mirahmadi (Q): A'udhu Billahi Minash Shaitanir Rajeem Bismillahir Rahmanir Raheem. Yes, [email protected]. That's what we call tafakkur, to contemplate. What American, western people call meditation and what agitated people on the internet call that, 'There's no meditation in Islam.' What the heck? Where did they come from that? How did they get that? Everything is based on contemplation and Allah (AJ) throughout Qur'an said, 'Nobody knows except the people of tafakkur.'
﴾إِنَّ فِي ذَٰلِكَ لَآيَاتٍ لِّقَوْمٍ يَتَفَكَّرُونَ ﴿٤٢…
39:42 – "…Inna fee zaalika la Aayaatil liqawmai yatafakkarroon." (Surat Az-Zumar) 
"Indeed in that are signs for a people who give thought." (The Troops, 39:42)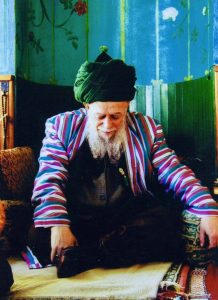 Why? Because their existence was to stop and to contemplate. Their existence, contemplate the reality, the light within their heart, contemplate their bad characteristics and take muhasabah and accounting of themselves; our life is all based on that. Once they entered into tafakkur and contemplation, then there's tadhakir. Excuse my Arabic, tadhakir. Right? Tadhakir is what? Now to remember. Once you stopped, tafakkur is to contemplate, 'Oh! I'm gonna slow down a second.' There's a deep reality. Tadhakir for the one who did tafakkur. Why? Because now He, Allah (AJ) wants you, 'Remember in the world of light when I taught you this?' Tadhakir means now you will begin to remember Allamal Qur'an (Qur'an, 55:2), what Allah (AJ) taught your soul. Not Allah (AJ) directly, but through whatever channel Allah (AJ) taught you from, 'Atiullaha wa atiur Rasula wa Ulil amre minkum.'
﴾ ياأَيُّهَا الَّذِينَ آمَنُوا أَطِيعُواللَّه وَأَطِيعُوٱلرَّسُولَ وَأُوْلِي الْأَمْرِ مِنْكُمْ… ﴿٥٩
4:59 – "Ya ayyu hal latheena amanoo Atiullaha wa atiur Rasula wa Ulil amre minkum…" (Surat An-Nisa) 
"O You who have believed, Obey Allah, Obey the Messenger, and those in authority among you…" (The Women, 4:59) 
Who are the ulul amr (people of command) that they took and they still take in the world of light from the heart of Sayyidina Muhammad ﷺ and they have their associations in the heavens. Now, still you're under their tarbiyah (discipline) and associations now in the world of malakut.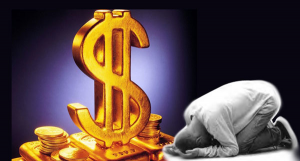 Tadhakir is then: Are you remembering? Wake up. So, like a sci-fi movie. When the Matrix, when the shaykhs come and teach you and teach you and teach you the haq (truth) of this dunya, haq of this dunya and you keep wanting to fall asleep and you ignore it and not listen to it and say, 'You're being enslaved by their system. They're being enslaved by their credit cards. You're being enslaved by your interests and your homes and all the free money they give to you. You're being enslaved by this desire to conquer dunya.' Once you begin to believe you're being enslaved, enslaved, enslaved, you're not supposed to conquer this dunya.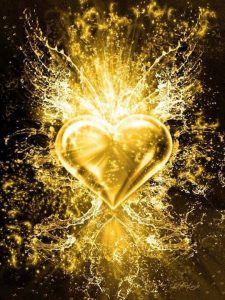 You were supposed to conquer the heavens. You got unplugged. You got unplugged from their system and what shaitan was trying to feed into your maghz, into your head. If you get unplugged, then mean now your heart came alive because they're not playing with your head anymore and you see now this is a delusion beyond even illusion. People are deluded here, they're crazy. When this shuts off (head), this opens (heart). When this opens (heart), tadhakir, then Allah (AJ) says, 'Now remember, remember your paradise reality. Remember that you were sitting in the presence and you are sitting in the presence of Sayyidina Muhammad ﷺ. Remember the knowledges that Prophet ﷺ taught to you. Remember the love that Prophet ﷺ instilled within your being, and you came to the Earth and became heedless. And that's why Allah (AJ) describe, 'They are oppressors to themselves.'
﴾إِنَّ اللَّـهَ لَا يَظْلِمُ النَّاسَ شَيْئًا وَلَـٰكِنَّ النَّاسَ أَنفُسَهُمْ يَظْلِمُونَ ﴿٤٤
10:44 – "Innal laaha laa yazlimun naasa shai'anw wa laakin nannaasa anfusahum yazlimoon" (Surat Yunus)
"Indeed, Allah does not wrong the people at all, but it is the people who are oppressor to themselves/their soul." (Jonah, 10:44)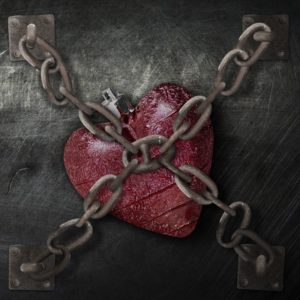 How could you be an oppressor if it's not an issue of oppression? That oppression is that you knew a truth and you didn't stand up for it – not that you didn't know it and you don't support it. But that you knew a truth and you did nothing to gain access to it and you have oppressed your reality. Because oppression is not that you know there's nothing happening wrong and it's just nothing. The secret in the word of zulumat and oppression is that you knew the truth and you didn't stand for it. Because if you don't know anything and you don't stand for anything, it doesn't mean anything. But tadhakir is that you knew this reality in which your soul was in that presence and you came to dunya and you didn't think about it, you didn't care for it and you didn't remember it. We pray that Allah (AJ) dress us, bless us and guide us. I think people are hungry.
Subhana rabbika rabbal 'izzati 'amma yasifoon, wa salaamun 'alal mursaleen, walhamdulillahi rabbil 'aalameen. Bi hurmati Muhammad al-Mustafa wa bi siri Surat al-Fatiha.
Special thanks to our transcribers for their help with transcribing this suhbah.
Original Date of Suhbah: August 26, 2020
Related Articles: 
Please Donate and support us to spread these heavenly knowledges.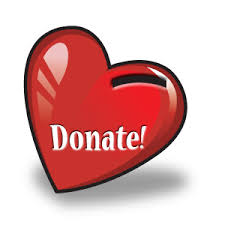 Copyright © 2020 Naqshbandi Islamic Center of Vancouver, All Rights Reserved.