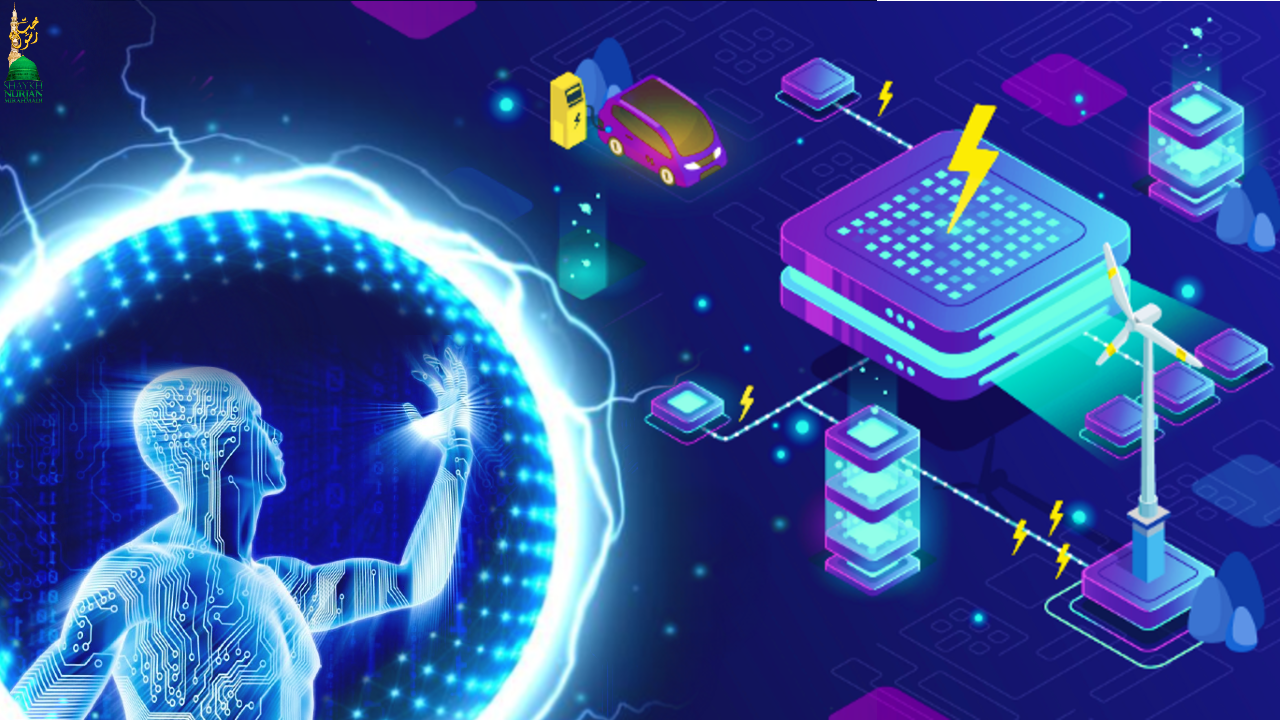 Energía de Cadena de Bloques y Red Espiritual de la Cadena Dorada
De las realidades de Mawlana (Q) impartido por Shaykh Nurjan Mirahmadi
From the Realities of Mawlana (Q) as taught by Shaykh Nurjan Mirahmadi
A'udhu Billahi Minash Shaitanir Rajeem
Bismillahir Rahmanir Raheem
Busco refugio en Allah de Satanás el desterrado
En el Nombre de Allah, el más Misericordioso, el más Compasivo
I seek refuge in Allah from Satan, the rejected one
In the Name of Allah, the Most Beneficent, the Most Merciful
"Wa Atiullaha wa atiur Rasul wa Ulil amre minkum." Un recordatorio para mi siempre que ana abdukal 'ajeez, wa dayeef, wa miskin, wa zhalim, wa jahl, y si no fuera por la gracia de Allah (AJ) y que todavía estamos en existencia.
﴾ياأَيُّهَا الَّذِينَ آمَنُوا أَطِيعُواللَّه وَأَطِيعُوٱلرَّسُولَ وَأُوْلِي الْأَمْرِ مِنْكُمْ…﴿٥٩
4:59 – "Ya ayyu hal latheena amanoo Atiullaha wa atiur Rasula wa Ulil amre minkum…" (Surat An-Nisa)
"Oh tu que has creído, obedece a Allah, obedece al mensajero, y a aquellos que tienen autoridad sobre ti…"(Las Mujeres, 4:59)
"Wa Atiullaha wa atiur Rasul wa Ulil amre minkum." A reminder for myself always that, ana abdukal 'ajeez, wa dayeef, wa miskin, wa zhalim, wa jahl, and but for the grace of Allah (AJ) and that we're still in existence.
﴾ياأَيُّهَا الَّذِينَ آمَنُوا أَطِيعُواللَّه وَأَطِيعُوٱلرَّسُولَ وَأُوْلِي الْأَمْرِ مِنْكُمْ…﴿٥٩
4:59 – "Ya ayyu hal latheena amanoo Atiullaha wa atiur Rasula wa Ulil amre minkum…" (Surat An-Nisa)
"O You who have believed, Obey Allah, Obey the Messenger, and those in authority among you…" (The Women, 4:59)
Problemas con tener un sistema centralizado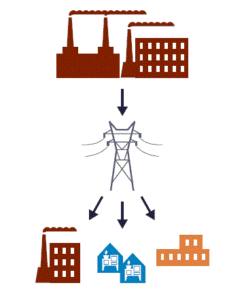 InshaAllah, un recordatorio para mí mismo de las realidades de los cielos y lo que reflejan hacia la tierra. Y un entendimiento importante sobre tecnologías de cadena de bloques y las tecnologías de la Cadena Dorada. Es interesante que, para las plantas de poder, debido a qudra y poder, que cuando el ser humano se encuentra en un sistema central tratando de aprender de cómo moverse hacia un sistema de cadena de bloques. Un sistema centralizado de poder, significa que tu construyes una planta de poder, una. Y a través de todos los cables llega a una comunidad entera; 10,000 hogares. Con poder centralizado, si algo le pasa a esta planta, estos 10,000 hogares son noqueados. Entonces puedes ver el peligro de centralizar algo. Porque ese esta solo sentado ahí, todo lo que tienes que hacer es bajarte a ese, y todos los demás (a su alrededor) caen.
Problems With Having a Centralized System
InshaAllah, reminder for myself that the realities of the heavens and what they reflect upon Earth. And an important understanding of blockchain technologies and the Golden Chain technologies. That it's interesting that for the power plants, because of qudra and power, that when mankind is on a central system trying to learn how to move towards a blockchain system. A centralized system for power means you build a power plant, one. And via all the wires it reaches to an entire community; 10,000 homes. With centralized power, anything happens to this one plant, these 10,000 homes are knocked out. So, you could see the danger of centralizing something. Because that one just sit there, all you have to do is take that one out and all those (around it) go down.
La Tecnología es tan Buena como su Capacidad de Guardar Energía
Cadena de bloques, esta inspiración viene de ese señor Musk. ¿Por qué tener una planta? En un área, tiene cada casa con paneles solares. Esta tecnología es tan buena como tu conocimiento de batería. Significa que cuando llegan a un nivel de su tecnología en el que la capacidad de su batería, la habilidad de tomar energía y guardarla, llega al nivel correcto, ahora eso se puede hacer. Entonces fue a 10,000 hogares y dijo "¿Qué tal si ponemos platos celulares sobre tu casa? Y te conviertes en una micro planta de poder".
Los platos celulares, los paneles solares sobre tu techo y con un sofisticado sistema de batería empiezas a guardar la energía. Usas lo que tienes que usar gratis, el exceso de tu energía se venderá a nuestro sistema. Y este sistema combinaría todos estos hogares en esta área. Entonces ahora imagina 10,000 hogares con paneles solares y cada uno con esa batería, y ahora están transfiriendo energía. Uno, usan energía gratis diferente al costo de la instalación. Y el exceso de su energía la venden a la cadena de bloques, a la red de hogares que están todos conectados. Descentralizando su entendimiento.
Technology is Only as Good as its Ability to Store Energy
Blockchain, that its inspiration came to this Mr. Musk. That, why have one plant? Have every house with solar panels in an area. And this technology is only as good as your battery knowledge. It means that when they reached to a level of their technology in which their battery capability, the ability to take the energy and store it, reaches to the correct level, now this can be done. So went to 10,000 homes and said, 'Why don't we put cellular dishes on your home? And you become like a micro power plant.'
The cellular dishes, the solar dishes on your roof, and with a sophisticated battery system you begin to store the energy. Use what you have to use for free, your excess energy will be sold into our system. And this system would combine all these homes in this area. So, imagine now 10,000 homes with solar panels and each of them with this battery and they're now transferring energy. One, they used energy for free other than the cost of what the installation. And their excess energy they sell it back to the blockchain, to the network of homes that are all connected. Decentralizing their understanding.
Las Practicas Espirituales Y La Sunnah Perfeccionan Tu Capacidad De Retener Energía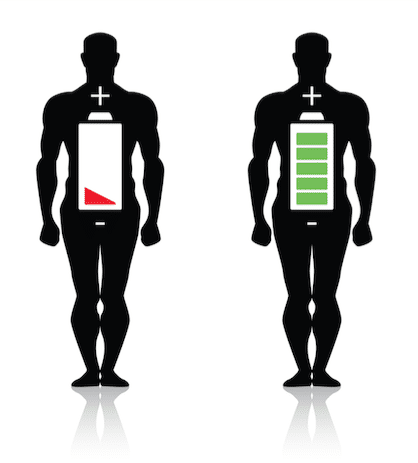 Este es el conocimiento de awliya (santos), y por qué awliyaullah llegan a nuestras vidas y empiezan a enseñar que cuando haces tu muraqabah (conexión espiritual), y haces tus practicas espirituales, y entiendes el madad (apoyo), tu corazón está siendo perfeccionado, y tu habilidad de retener energía será perfeccionado. Por eso te enseñan acerca de la sagrada Sunnah de Sayyidina Muhammad ﷺ. No se trata solo de la energía que haces, pero se trata de no perderla. Si a lo largo del día haces buenas obras y en la noche haces malas obras y no tienes cobertor, no tienes protección, habrás perdido toda la energía que hiciste. ¿Qué tipo de planta de poder seria esa? Vas a banca rota cada noche, que lo que sea que produjiste ya lo has perdido del todo.
Spiritual Practices and Sunnah Perfect Your Ability to Retain Energy 
This is the knowledge of awliya (saints). And why awliyaullah come into our lives and begin to teach that when you do your muraqabah (spiritual connection), and you do your spiritual practices, and you understand the madad (support), your heart is being perfected. And your ability to retain energy will be perfected. That's why they teach you about the holy sunnah of Sayyidina Muhammad ﷺ. It's not about only the energy that you make, but it's about not losing it. If all day long you do good deeds and by night you do bad deeds and you have no cover you have no, no protection you will have lost all the energy that you made. What kind of power plant would that be? You go bankrupt every night that whatever you produce you already lost it all.
Construye Tu Energía Positiva Para Convertirte En Excedente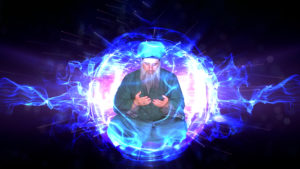 Entonces tu habilidad celular, tu habilidad de mantenerla, y las células de tu batería y el entendimiento de tu qudra (poder) es que lo que sea que estés construyendo, tienes la capacidad de mantenerlo, de mantenerlo, de mantenerlo. De manera que tu carga se vuelve positiva en exceso. No que avanzas 2 pasos y retrocedes 5. Sino que lo preservas, lo mantienes con toda la sunnah, todo el camino, todas las practicas, todo el wudu (ablución), la meditación, todas las practicas. Están construyendo esta energía, un día 10, 20, 30, 40, 50 – ahora eres positivo en exceso. Y para la Cadena Dorada y sus enseñanzas del madad ahora estas en una red de trabajo en una cadena de bloques.
Build Your Positive Energy to Become Surplus
So your cellular ability, your ability to keep it and the cells of your battery and the understanding of your qudra (power), is that whatever you're building you have the capacity to keep it, to keep it, to keep it. So that your charge becomes excess positive. Not that you go two steps forward and five steps backward. But you're keeping it, you're keeping it with all the sunnah, all the way, all the practices, all the wudu (ablution), the meditation, all the practices. You're building this energy one day 10, 20, 30, 40, 50 – you're now excess positive. And by means of the Golden Chain and their teachings of the madad you're now on a blockchain network.

El Shaykh es la Planta de Poder Conectada a los Corazones de sus Estudiantes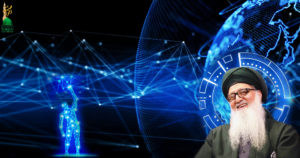 Entonces el Shaykh tiene cada incentivo para asegurarse que los estudiantes se están construyendo a ellos mismos. Si se tratara solo de una ubicación, una persona, un Shaykh, imagina entonces shaitan (satanás) se deshiciera de dicho Shaykh, porque él es como una planta de poder. Sácalo, y toda la tariqah (camino espiritual) se oscurece. Entonces Allah (AJ) no va dejar que esto pase. Entonces esta red de qudra está fluyendo a través de los corazones de todos los estudiantes. Aquellos que son principiantes y aquellos que están muy avanzados. La cantidad de energía que están produciendo y los conocimientos dentro de sus corazones están fluyendo en una cadena invisible moviéndose de corazón a corazón.
Shaykh is the Power Plant Connected to the Hearts of His Students
So that the shaykh has every incentive to make sure the students are building themselves. For if it was just one location, one person, one shaykh, imagine then shaitan (satan) would take that one shaykh out, because he's like a power plant. Take him out and the whole tariqah (spiritual path) goes dark. So Allah's (AJ) not going to let that happen. So then this network of qudra is flowing through the hearts of all the students. Those whom are beginners and those whom are very advanced. The amount of energy that they are producing and the knowledges within their heart are flowing on an unseen chain moving through heart to heart.
Tariqah es una Red de Interconexión Energética que Accede a la Cadena Dorada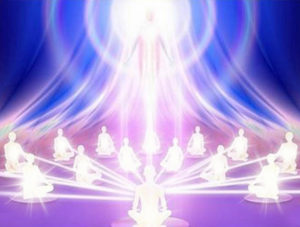 A medida que construyes tu energía te conviertes en un exceso positivo en la red. Eres capaz de tomar de la red y abastecer a la red de qudra. Entonces imagina ahora la qudra de la tariqah, si cada uno se construye a sí mismo, cada quien aumenta su capacidad en su batería, que lo mantienen cuando siguen la sunnah. Entonces tienes todo este conocimiento de corazón a corazón fluyendo. "Cuando estas contemplando y meditando estas accediendo, como los shaykhs accedieron a los corazones de los shaykhs. Toda la shajarah está a su disposición, todos los maestros de Naqshbandiyatil 'Aliya.  Todo el camino hasta el corazón de Sayyidina Muhammad ﷺ es una planta de poder. Sea lo que sea que necesiten, sus corazones lo jalan de están fuentes de energía y traen como un depósito de estos conocimientos y esta qudra que está fluyendo.
Tariqah is a Network of Inter-Connecting Energy Logging on to the Golden Chain
As you build your energy you become excess positive on the network. You're able to take from the network and supply the network of qudra. So then imagine now the qudra of the tariqah, if everybody builds themselves, everybody builds their battery capacity, that they keep it by following the sunnah. Then you have all this knowledge from heart to heart that's flowing. So that when you're meditating and contemplating, you're logging on, on how the shaykhs log on to the hearts of the shaykhs. The whole shajarah is at their disposal, all the Masters of Naqshbandiyatil 'Aliya, all the way to the heart of Sayyidina Muhammad ﷺ is their power plant. Whatever they're in need of, their hearts are pulling from these energy sources and bringing like a depository of these knowledges and these qudra flowing out.
Accede a la Red Espiritual a Través del Awrad Diario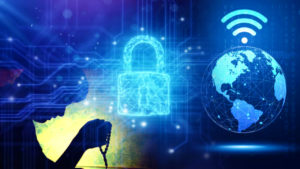 Por eso decimos haz el Awrad (practicas diarias), haces las prácticas, como que ahora estas entrando y comprando esa red. Estas poniendo los platos, significa que estás haciendo tus prácticas. Estas poniendo la batería, estas entendiendo como mantener la carga y tu energía positiva. Una vez que estas en su red ahora esta faiz (bendiciones que se derraman) están fluyendo a los corazones de la gente. Y en tiempos de dificultad se convierte en la línea de energía, la línea de intuición y entendimiento y protección. Entonces significa que cada cosa que vemos en esta dunya (mundo material), son tomados de una realidad espiritual. Oramos de que Allah (AJ) nos dé más y más entendimiento de cómo esta red está trabajando, y como acceder a esta. Como producir algo positivo en ella, de manera que la tariqah se vuelva más poderosa.
Log on to the Spiritual Network Through the Daily Awrad

That's why we say you do the awrad (daily practices), you do the practices, as if now you're entering in and buying that network. You're putting the dishes, means you're doing your practices. You're putting the battery, you're understanding how to keep the charge and your positive charge. Once you're on their network now this faiz (downpouring blessings) is flowing into the hearts of people. And in times of difficulty this becomes the line of energy, the line of intuition and understanding and protection. So means that everything that we see in this dunya (material world), it's taken from a heavenly reality. We pray that Allah (AJ) give us more and more understanding of how this network is working, and how to log on to it. How to produce something positive on it, so that the tariqah become much more powerful.
No Dejes Que Satanás Te Arranque Tu Energía Por Mal Carácter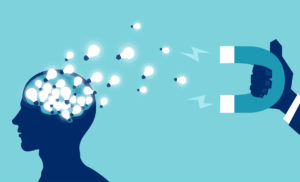 Tienen cada incentivo para asegurarse que todos juntos tengan su red trabajando. Por lo que ponen sus platos satelitales y tratan de recibir esta qudra. Y fortalecer su capacidad y tienen la habilidad de guardar esta energía. Y es por eso que entonces vienen y enseñan. No dejes que shaitan te arranque tu energía. ¿Cómo shaitan te arranca tu energía? A través de malas características, por cólera, ghadab y tu mal carácter, shaitan te arranca toda tu energía del corazón. Hace que tu batería inmediatamente baje a carga cero. Y es por eso que la khuluq y el carácter son tan importantes, porque son capaces de mantenerse a sí mismos de manera que shaitan no les roba la energía.
Don't Let Satan Pull Your Energy Through Bad Character
They have every incentive to make sure everybody has their network set together. That they put their satellite dishes up and trying to receive this qudra. And that they build their capacity and they have the ability to store this energy. And that's why then they come and teach, 'Don't let shaitan pull your energy.' How shaitan pulls your energy? By bad characteristics, by anger, ghadab, and your bad character, shaitan pulled all the energy from your heart. He made your battery immediately to go down to a zero charge. And that's why the Khuluq and the character is so important, because they're able to keep themselves so that shaitan doesn't steal their charge away from them.
Subhana rabbika rabbal 'izzati 'amma yasifoon, wa salaamun 'alal mursaleen, walhamdulillahi rabbil 'aalameen. Bi hurmati Muhammad al-Mustafa wa bi siri Surat al-Fatiha.
Un agradecimiento especial a nuestros traductores al español por su ayuda con la transcripción de esta suhbah.
Fecha original de la suhbah: 26 de setiembre, 2020
Artículos relacionados: 
Por favor considere hacer una donación y apoyarnos en la propagación de estos conocimientos celestiales.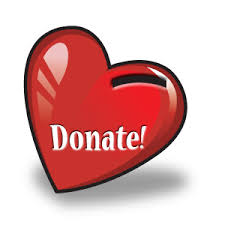 Copyright © 2021 Centro Islámico Naqshbandi de Vancouver. Todos los derechos reservados.