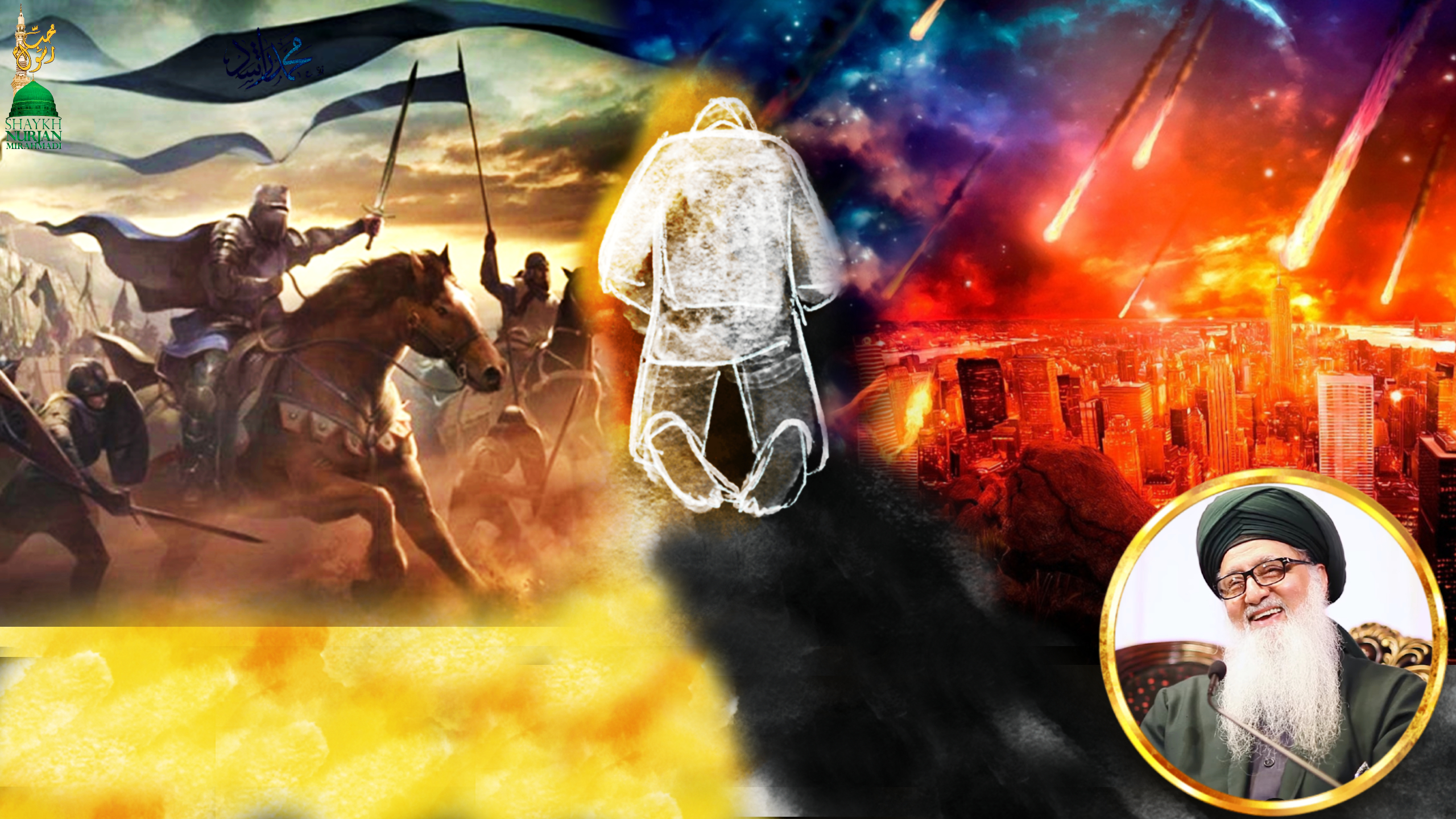 Dawah is a Spiritual Battle
This Article Has Been Translated



Hindi
From the Realities of Mawlana (Q) as taught by Shaykh Nurjan Mirahmadi
A'udhu Billahi Minash Shaitanir Rajeem
Bismillahir Rahmanir Raheem
I seek refuge in Allah from Satan, the rejected one
In the Name of Allah, the Most Beneficent, the Most Merciful
A'udhu Billahi Minash Shaitanir Rajeem Bismillahir Rahmanir Raheem Wassalatu was salaam ala ashrafil mursaleen Sayyidina wa Mawlana Muhammad al Mustafa (s) bi madadikum wa nazarikum Sayyidi Ya Rasulul Kareem Ya Sayyidi Ya Sultanul Awliya Shaykh Abdullah al-Faiz Daghestani (Q), Sultan Shaykh Muhammad Nazim al-Haqqani (Q), wa Shaykh Hisham Kabbani (Q), Shaykh Adnan Kabbani (Q), Shaykh Muhammad Adil (Q) wa Abdul Khaliq al-Ghujdawani (Q) bi madadikum wa nazarikum.
"Atiullaha wa atiur Rasula wa Ulil amre minkum."
﴾أَطِيعُواللَّه وَأَطِيعُوٱلرَّسُولَ وَأُوْلِي الْأَمْرِ مِنْكُمْ… ﴿٥٩…
4:59 – "…Atiullaha wa atiur Rasula wa Ulil amre minkum…" (Surat An-Nisa)
"… Obey Allah, Obey the Messenger, and those in authority among you…" (The Women, 4:59)
The Fiercest Attack Against Shaitan is Knowledge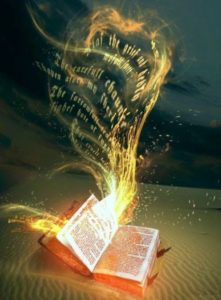 And always a reminder for myself, ana abdukal 'ajeez, wa dayeef, wa miskin, wa zhalim, wa jahl, and but for the Grace of Allah (AJ) that we are still in existence. And that a reminder always for myself that these things we do is a warfare against shaitan (satan). These are not entertainment although you may be drumming and enjoying it and thinking of the kebab that comes later. But the fiercest attack against shaitan is knowledge – propagating knowledge, seeking knowledge, teaching knowledge. Where Allah (AJ) gives a Qur'anic title, 'To be Rabbaniyoon (Lordly Souls), that they learned the book and they taught the book.'
﴾وَلَـٰكِن كُونُوا رَبَّانِيِّينَ بِمَا كُنتُمْ تُعَلِّمُونَ الْكِتَابَ وَبِمَا كُنتُمْ تَدْرُسُونَ ﴿٧٩…
3:79 – "…wa lakin kono rabbaniyena bima kuntum tu`allimoonal kitaba wabima kuntum tadrusoon." (Surat Ali-Imran)
"…Be Lordly Souls/faithful servants/worshippers of Him, Because (of what) you have taught the Book and you have studied it earnestly." (Family of Imran, 3:79)
The Pen is Mightier Than the Sword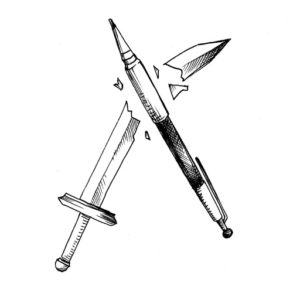 This means then the fiercest and the greatest attack against satanic kingdom is knowledge. And they have an expression that 'knowledge is power.' And when Allah (AJ) want to bestow upon the servant sifat Al-'Alim (attribute of the All-Knowing), there's also Qadir (The Powerful) – an ocean of power that will be dressing that servant. It means that knowledge has a tremendous reality. And they have an expression that, 'The pen is mightier than the sword.' With a sword, you hit somebody and it's finished. What then the benefit? What are you going to do with them after you hit them with a sword? Nothing, it's gone. But the knowledge that you propagate and send out and that you teach and that you learn is for all of eternity. The 'hit' was once, the knowledge is for all of eternity. The one who learned it and drank and ate from that reality dressed their soul eternally.
Awliya are Warriors of Knowledge Against the Satanic Kingdom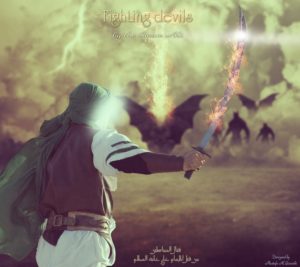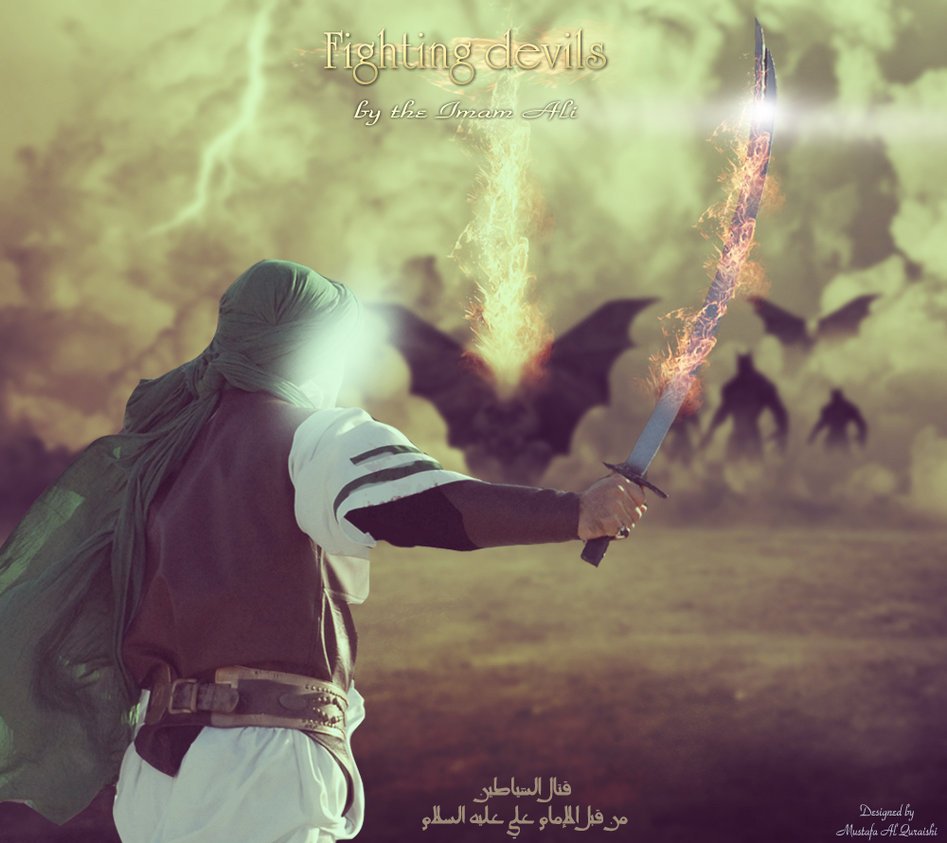 Once they learned that reality and lived a life of propagating and propagating like a team. There may be one talking and 50 around or 20 around or 10 good rijal around them and like bulldozer, they're going everywhere to propagate. And when that knowledge goes out, it's a fierce attack against the satanic kingdom. So when people don't understand the satanic kingdom, they don't understand the reality of what Prophet ﷺ has given to these shaykhs. That what Prophet ﷺ has given, it's not to entertain them as a source of entertaining people, but fight their devils. And how do they fight the devils of people? By knowledge because knowledge will set you free. Knowledge has power.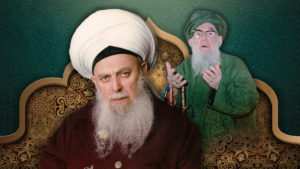 So, it means that for us to understand the equivalent because people may have it in a low understanding, think it's a side issue and maybe going to the masjid is a big deal. Say, 'Oh, I go to the masjid. I go for Friday Jum'ah, it's not a big deal. But you know your zikr (remembrance) you guys you're doing, this is maybe secondary.' No, you don't understand what's happening. These are great warriors of Islam. And the shaykhs and the ones whom are propagating knowledge are called mujahid (ones who struggle in the Way of Allah (AJ)). They are the warriors of Allah (AJ) and their war is against devils.
Beware of Those Who Use Religion to Distract You From Your Belief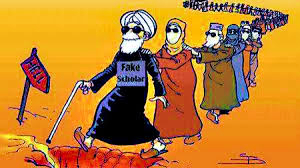 And their kalam (word) that Prophet ﷺ has given to them, they are the pens of Sayyidina Muhammad ﷺ. Their tongue, their soul, their knowledges have an immense reality that is a lashing and a weapon against the satanic kingdom. And for us to understand like a…every area, every environment, every home, that they're trying to reach with this message, view like a city, that they're going to enter into a city. That city for them is under siege by satanic teachings, most of which are Muslim. Don't think that the teachings of Christians and Jewish and other religions is dangerous for you. It's from your own race that's most dangerous for you. This is from the ocean of hypocrisy where Allah (AJ) describes from Surat al-Munafiqoon, 'They use their kalimah (testimony/word). They use their deen (religion) as means in which to distract you from your belief.'
﴾اتَّخَذُوا أَيْمَانَهُمْ جُنَّةً فَصَدُّوا عَن سَبِيلِ اللَّـهِ ۚ إِنَّهُمْ سَاءَ مَا كَانُوا يَعْمَلُونَ ﴿٢
63:2 – "Ittakhazoo aymaanahum junnatan fasaddoo 'an sabeelil laah; innahum saaa'a maa kaanoo ya'maloon." (Surat Al-Munafiqoon)
"They have made their oaths a screen (for their misdeeds): thus they obstruct (men) from the Path of Allah: truly evil are their deeds." (The Hypocrites, 63:2)
People Are Oppressed Under False Teachings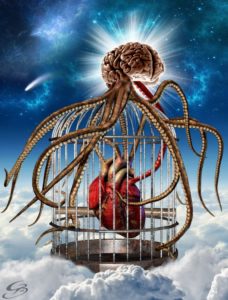 Their battle not with unbelievers, their battle with believers. And all the imams (religious leader) and teachers who have set up false walls and misunderstandings made everything to be hard and dry so that people would leave the deen. But because it's the deen of Allah (AJ), people are still coming. Not as a result of those teachings, but because Allah (AJ) wants it. So when we understand, a city is under siege from their teachings.
They say, 'Mawlid, no. Love of Sayyidina Muhammad ﷺ, what's this word, love? No!' They only want to read from an encyclopedia and say, 'That's it. Only you come for Friday.' So, as if the city has a wall and the people within it are oppressed. They're under the oppression of that teaching. When a command comes from Sayyidina Muhammad ﷺ that, 'Lay siege to them.' So, modern day spiritual warfare has to be understood. It means they begin to direct their nazar (gaze) on that city, on that home, on that environment, and they begin to launch their cannons.
Teachings of Real Guides Are Weapons of Spiritual Warfare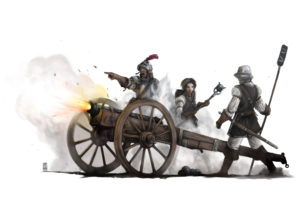 Their first cannon, for us to even understand, is their media. When they shoot out a video, it's as if a huge cannon is being fired at that city. Huge! It's coming out with all support from Allah (AJ), all support of Sayyidina Muhammad ﷺ. Every angel and malaika (angels) are pushing out that weapon. That video goes out and hits the wall of that city and hits the wall, and hits the wall until it begins to enter into the homes and hearts of the people who are watching.
So it's not something small. But because people's understanding has become small and their references are off, they're not understanding what the work of these awliya (saints) and the students of these awliya are doing. So, this knowledge that they have setup to be false knowledges; they have encased and held the people with those false knowledges. When order of Prophet ﷺ comes that, 'Go.' The first line of 'hit' is then their videos. They begin to besiege and hit their videos on everything that shaitan has put a wall up. It means then it starts to hit. All you need is one person to see it and say,' Oh my gosh, I've never heard these type of things before.' You hit their heart. You went, 'Bam,' you hit.
Spiritual Battle is Based on Sound And Vision, Not Rocks and Stones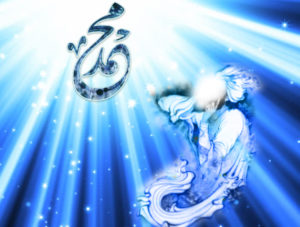 Everything that shaitan (satan) has blocked and, 'Don't look at these things, don't go to these things. Don't understand these things.' But for us to understand because everyone's watching 'Ertugrul,' and all these movies and glamourizing everything. And every day it's happening right now. And these shaykhs are mujahid and big warriors of Allah (AJ). And everyone reciting with them are big warriors of Allah (AJ) because the battle is based on sound and vision. It's not based on throwing rocks and stones at people. You see the wall. They hit it. The video goes and obliterates because it's filled with the haq (truth) of Sayyidina Muhammad ﷺ. And Allah (AJ) describes, 'When this haq comes, it hits all their falsehoods.'
﴾وَ قُلْ جَآءَالْحَقُّ وَزَهَقَ الْبَطِلُ، إِنَّ الْبَطِلَ كَانَ زَهُوقًا ﴿٨١
17:81 – "Wa qul jaa alhaqqu wa zahaqal baatil, innal batila kana zahoqa." (Surat Al-Isra)
"And say, Truth has come, and falsehood has perished. Indeed falsehood, [by its nature], is ever perishing/bound to perish." (The Night Journey, 17:81)
Our Souls Were Created In Truth, Satan Puts Falsehood Over Us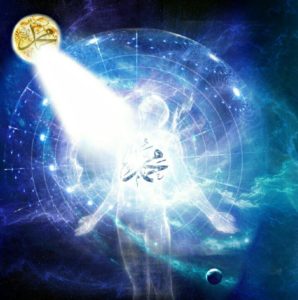 And their falsehood is not something that can stand up to it – not the mouth of belligerent and aggressive people, this is not what we're talking about. Those people we delete and block them anyways. But any grain of truth when it hits and hears this, their hearts are agreeing, 'This is haq. This is what my heart has been understanding. My heart and soul were in the presence of Sayyidina Muhammad ﷺ.'
Before Allah (AJ) sent us to this forsaken land, we were in paradise. It knows the reality. It knows the sultanate (kingdom). When it hears these salawats (praisings) and nasheeds, and these teachings, it remembers their king. Allah (AJ) says, 'I created you in truth, I didn't create you in falsehood for you to discover the truth. I created you in truth. You knew the truth. Satan has put a falsehood all over you.'
Liberate Yourself With the Muhammadan Way App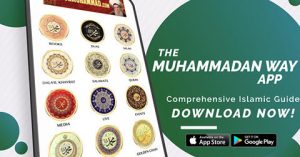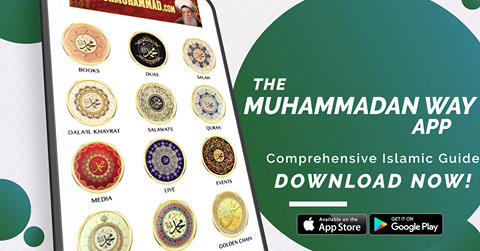 When that knowledge comes, it hits. Now the walls of that city are crumbling. The walls of your heart are crumbling, the walls of your home are crumbling. Then what does the force do? They begin to move into the city because the wall was their protection. And as soon as they move in, what are they moving in with? Their foot soldiers. They're coming in and propagating their app. 'Download the app, get the app, get the app.'
Haven't you seen when they hit a city, they come overhead and they begin to send their flyers onto every home? 'You're free, you're liberated. Join the rebellion.' You don't see. People don't put it together and understand what's happening. When people are under the oppression of shaitan and dajjal (system of deceit) armies that are everywhere, as soon as they liberate with these videos, their ground forces are walking in saying, 'Take the app, get the app, get the app, get the app.' Why? Because these are all the du'as (supplications) of Sultanul Awliya.
Each Heavenly Teaching Has Immense Power Upon Your Soul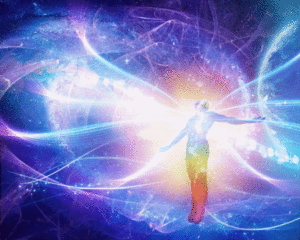 These are all the du'as (supplications) and salawats (praisings) and everything that they wanted you to recite. This will become your survival mechanism. If you're hifz of it, fantastic for you. If you're not, it's the biggest tool you are going to need in these difficulties. And as more difficulties come, they will be adding more du'as, more salawats, more of everything. Then they come with what? Then they come with flyers, they come with websites, they come with knowledges – why? Because every kalam (word) that you read from their teachings, from the heart of Sayyidina Muhammad ﷺ, even if you learned just ba.
Just what is 'ba'? It has its power of "Bismillahir Rahmanir Raheem." It has the power of the entire opening of Surat al-Fatiha. The entire opening of Holy Qur'an. Every ocean of bahrul qudra (ocean of power) – just to say ba from their teachings has a power upon your soul. Every article you read from them, every video that you're hearing from them is dressing your soul. Five minutes – listen to their talks on YouTube. Watch them. Read from them. Learn from them. They grab your soul and go into the ocean of that reality because it's a reality of truth. Truth is eternal, has no time and has no ending and no limits in its reality. And everyone with them are immense warriors.
Every Sound Controls An Energy Which Manifests Upon Creation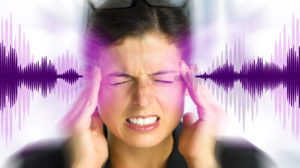 This is a war of sound, that every sound that controls an energy. That energy controls how people are manifesting. If you don't understand, the people who hear these very bad sounds, very bad sounds, every word is a curse word, every word is a curse word. Now look at what is manifesting on their skin. Where did it come from? Every woman looks like a sailor. Why? Watch what they're singing all day, singing, singing, singing, every horrible word, word, word.
Why that sound is creating an energy? That energy is creating a manifestation upon them. So much so that it actually begins to want to manifest physically on them and they alter their creation. Allah (AJ) made you to be pure and purified, beatific light upon you and you put this filthy ink all over your skin, your face and your body until you're not even recognizable. And there's the proof that that sound has changed that person. Forget about their inner reality changing, their heart changing, all of their functionality and humanity changed with the sound that they made. And that is the satanic army. There's no coincidence.
Satan is Taking the Allegiance of People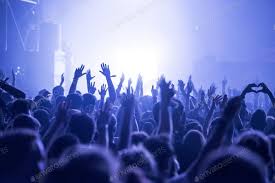 The satanic army has big events; 200,000 people attend their satanic army. And they raise their hand with fire and alters, 'Wooo,' and give their allegiance to the satanic armies. With all their movements, you think it's by coincidence? They're waving their hand, they're putting their hand for bayah (pledge/allegiance). Satan knows what he's doing with them. 
The Armies of Allah (AJ) Propagate Prophet Muhammad's ﷺ Message
So then now imagine Allah's (AJ) army. "Jaish al-Mansoor," the victorious armies of Allah (AJ), they are the reciters of nasheed. Every recitation, every zikr, every salawat is a light and an energy that begins to move towards people. Hit their heart, hit their soul, hit their nafs (ego). With all their recitations and the du'a and the presence of the shaykhs makes every energy to be real and begin to set people on fire inside so that they have an energy that coming and begin to burn the shaitan inside, burn the bad ego inside. And this is then spiritual understanding of their warfare. Their videos that come out, they're not something small. They change the whole atmosphere of the playground.
Now look, every ulema (scholar) has ambient sound and speaking in a nicer tone, have some nice little hearts floating in the background. Even the hard speakers, who are 'Oh, everything is haram (forbidden), Mawlid is haram.' I saw he had a video with little hearts floating, ambient sound in the back with salawats. It didn't hit? Yeah, it came and hit their falsehood. Your teaching was false. You filled it with lies, so the haq comes and says, 'Make it beatific. If it's going to be mentioning Sayyidina Muhammad ﷺ, make it beautiful. Make it fragrant. Make it to the beauty of what Allah (AJ) wants from it.' And you saw now the whole atmosphere changing. That was their warfare. The "Shadeedul Quwa," when Allah (AJ) says, 'He's supported by someone very powerful.'
﴾وَمَا يَنطِقُ عَنِ الْهَوَىٰ ﴿٣﴾ إِنْ هُوَ إِلَّا وَحْيٌ يُوحَىٰ ﴿٤﴾ عَلَّمَهُ شَدِيدُ الْقُوَىٰ ﴿٥
53:3-5 – "Wa ma yantiqu 'anil hawa. (3) In huwa illa wahyun yooha. (4) 'Allamahu shadeedul Quwa. (5)" (Surat An-Najm)
"Nor does he (Prophet Muhammad (s) speak from [his own] desire. (3) He is not but a revelation revealed. (4) He was taught by one Mighty in Power. (5)" (The Star, 53:3-5)
Satan Doesn't Want You to Sit With the People of Realities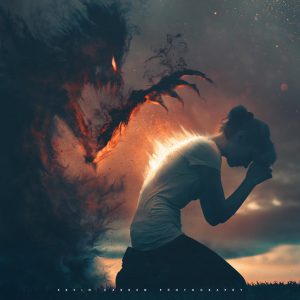 Their spiritual warfare changes the horizon of everything around. If you have eyes to see, you would see how all those ulema (scholars) changed their videos, how they begin to change the style of their talk. They don't have to give credit to anyone, just if you have eyes to see, you can say, 'Look, landscapes changed.' There's a tashrif (honour) and an ihtiram (respect).
Now imagine the power from their recitations, their zikrs and their salawats – goes in and obliterates every falsehood within the heart and the nafs of people and begin to change them. So this is not something small. This is not something you walk away from. This is something that shaitan is continuously attacking, 'Don't sit with them. Don't recite with them. Don't be a part of the army of Sayyidina Muhammad ﷺ. Go sit by yourself so that you are of no benefit to yourself nor anyone else.' And that is the danger.
Join the Spiritual Battle and Spread True Knowledge 
This is not an entertainment group where you think oh, it's your nafs and you don't come and you don't attend. This is work for Sayyidina Muhammad ﷺ to reach the hearts and souls of people. This is the greatest battle on earth. This is not a playground. They're catching people in thousands and they don't get the credit of it. It's not important for the credit. It's the fact that what hit their heart changes them and they go to the destiny that Allah (AJ) wants them to be with.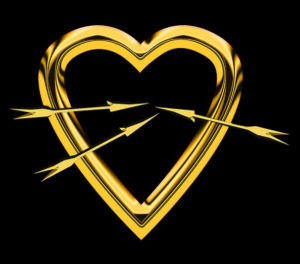 So it's not something small. When you see the views are 50,000, 60,000 – 50,000 arrows were launched. Where Allah (AJ) went with them, that's up to Allah (AJ). So it's not something small. You're shooting out arrows of truth. They shoot it out and it hits. They shoot out a salawat and it hits. They put out a video and it hits. It's not an entertainment where you say, 'I'll stay home and I'm not going to do.' It's as if you didn't show up for battle and you left the Shaykh by himself. That's like Yazid. There's no difference with that.
That you came to be with the Ahlul Bayt (holy family of Prophet ﷺ) and never leave the Ahlul Bayt. And definitely don't leave them to themselves. We're waiting for Imam al-Mahdi (as) who is the grandson of Imam Ali (as), who's grandson of Imam Hussain (as). If you don't understand who's coming and whose family is coming, then you don't even understand what you're doing. And you never leave that, and you never leave them. We pray that Allah (AJ) give everyone an understanding of what's coming and what's being done.
Win People's Hearts and Minds With the Love of Sayyidina Muhammad ﷺ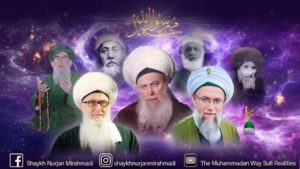 And how much shaitan is fiercely against this system. There's nothing you can do to agitate shaitan. You don't go around beating people. You don't go around try to hit people. That's not going to do anything. The greatest weapon against the satanic kingdom is knowledge. And the propagation of knowledge, for that's why the pen is greater than the sword. And to win the hearts and minds of people with love and muhabbat. That's not a small mission. Somebody just sitting and screaming on the internet – that's not going to do anything. That's not going to change anyone and that's not going to inform anyone. Everything has to be done with the love and ihtiram (respect) as if you're in the presence of Sayyidina Muhammad ﷺ. For if you are one of those lovers, you're most definitely in the presence of Sayyidina Muhammad ﷺ.
Support the Path of Divine Knowledge – It Becomes an Eternal Dress Upon Your Soul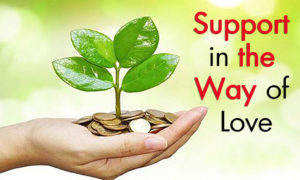 We pray Allah (AJ) give us more and more understanding of what's really being done and Allah (AJ) send us support. That every time we're trying to move a step forward, shaitan is knocking the legs and making everybody go two steps back. And the support of that reality is most immense. When we ask for support for dawah and support for propagating the message of Islam and the message of the love of Sayyidina Muhammad ﷺ, they give little amounts and they say, 'You can have this little change for this dawah.' This is not that – this is a reality that you can't imagine. Anyone who partakes on a path of knowledge and divine knowledges, the angels are dressing and blessing and praying for that servant. The whole time they take that knowledge. Every knowledge that you've learned from it or propagated it, it becomes a jariyah, it becomes an eternal dress upon your soul. It's immense in its realities. We pray that Allah (AJ) sends support and send more and more lovers and ashiqeen towards that message. 
Subhana rabbika rabbal 'izzati 'amma yasifoon, wa salaamun 'alal mursaleen, walhamdulillahi rabbil 'aalameen. Bi hurmati Muhammad al-Mustafa wa bi siri Surat al-Fatiha.
Special thanks to our transcribers for their help with transcribing this suhbah.
Original Date of Suhbah: July 16, 2020
Related Articles: 
Please Donate and support us to spread these heavenly knowledges.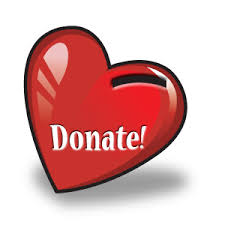 Copyright © 2020 Naqshbandi Islamic Center of Vancouver, All Rights Reserved.