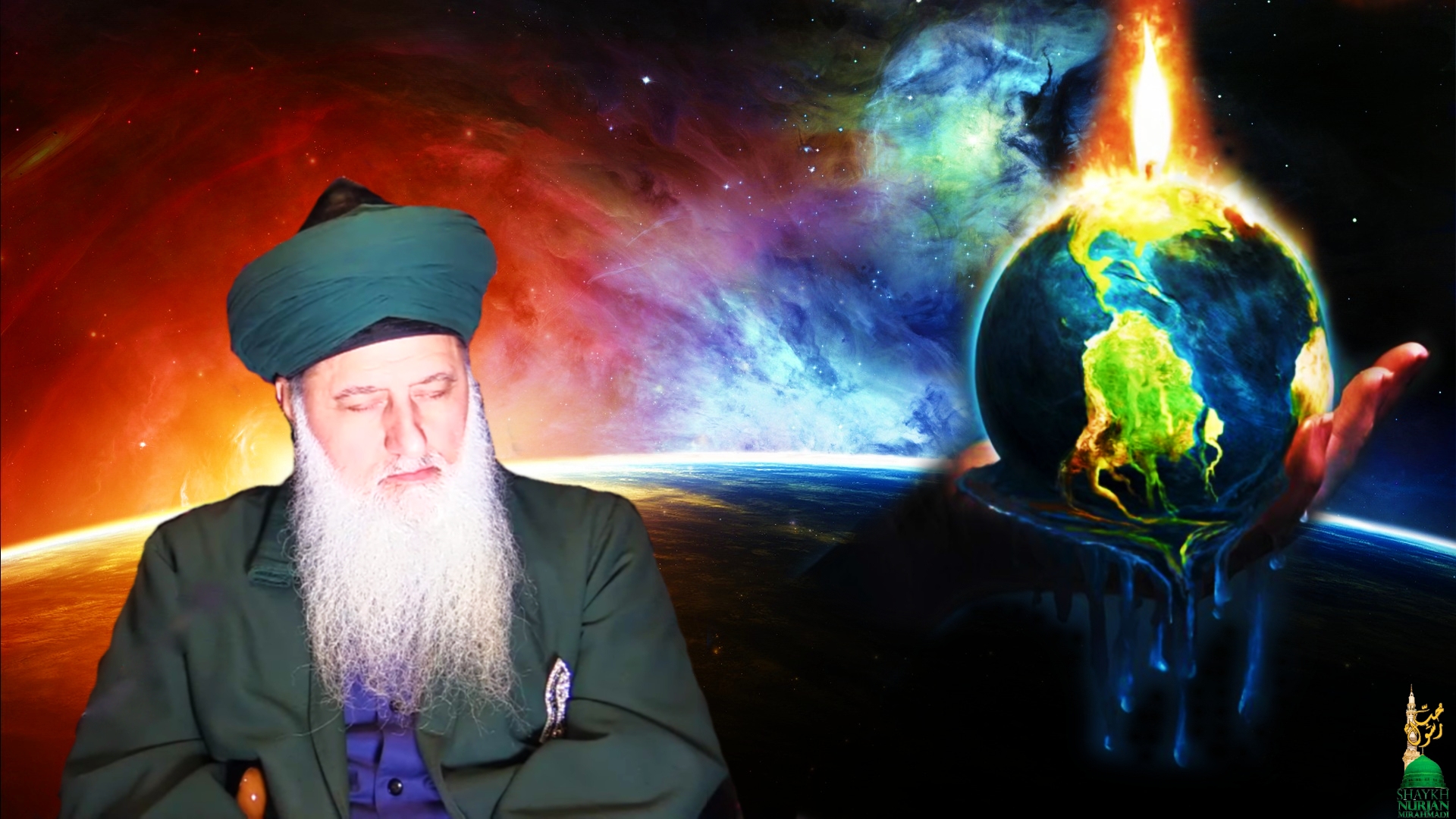 Be Grateful and Stay Positive in Uncertain Times Q&A
From the Realities of Mawlana (Q) as taught by Shaykh Nurjan Mirahmadi.
A'udhu Billahi Minash Shaitanir Rajeem
Bismillahir Rahmanir Raheem
I seek refuge in Allah from Satan, the rejected one
In the Name of Allah, the Most Beneficent, the Most Merciful
"Atiullaha wa atiur Rasula wa Ulil amre minkum."
…أَطِيعُواللَّه وَأَطِيعُوٱلرَّسُولَ وَأُوْلِي الْأَمْرِ مِنْكُمْ… ﴿٥٩﴾
4:59 – "…Atiullaha wa atiur Rasula wa Ulil amre minkum…" (Surat An-Nisa)
"… Obey Allah, Obey the Messenger, and those in authority among you…" (The Women, 4:59)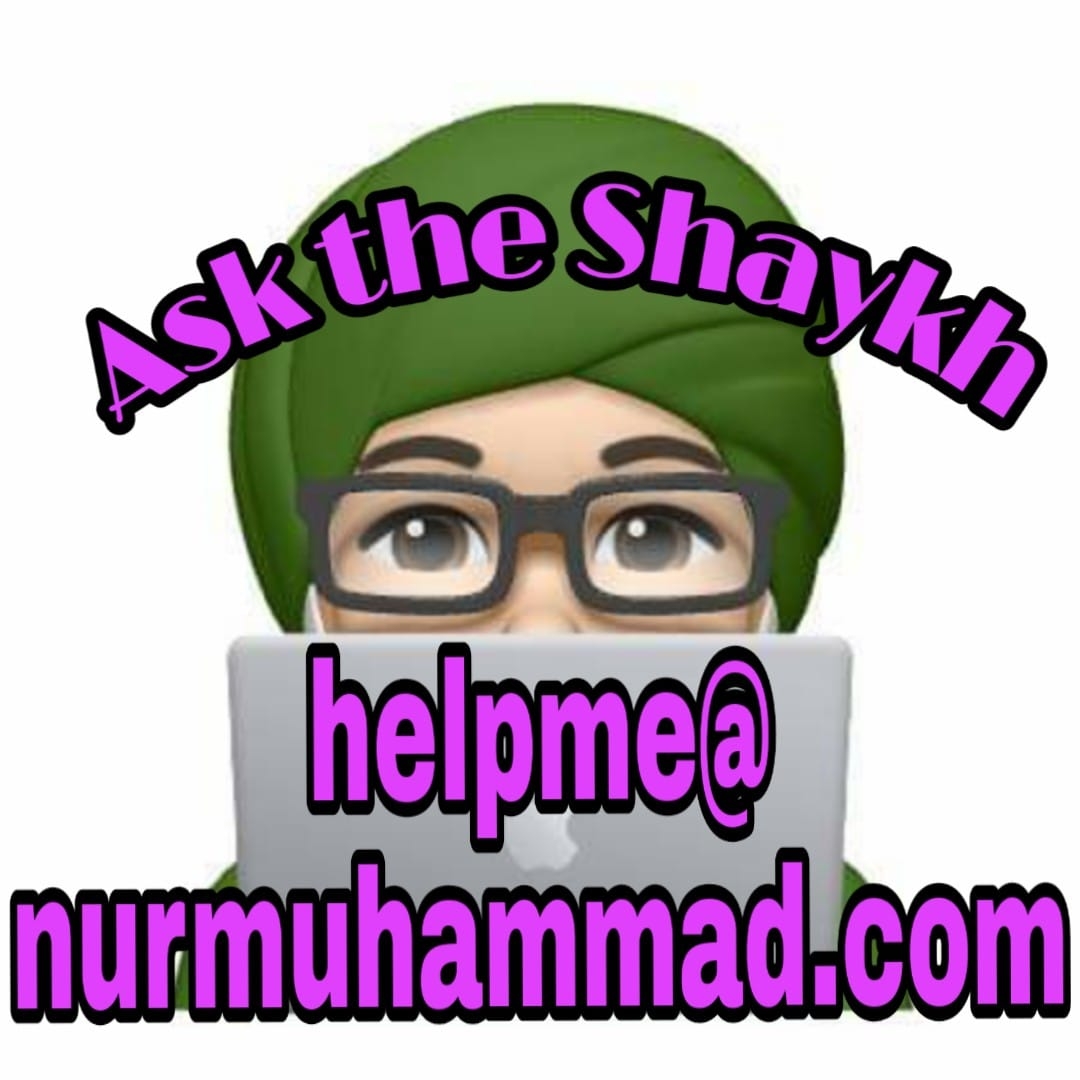 Always a reminder for myself, ana abdukal 'ajeez, wa dayeef, wa miskin, wa zhalim, wa jahl, and but for the grace of Allah's (AJ) rahmah (mercy) that keeps us going. That we took a path in which to be nothing. 
Alhamdulillah Allah (AJ) open for us a way towards these realities to make our tariq to be real, our way to be real. And we encourage everyone to communicate and interact with [email protected]. Ask the questions, not to attention of anyone because we have a staff of people who will be looking at it, reviewing it, and going and trying to answer. If it's an answer that they can apply that we've already applied before, then alhamdulillah. If it requires that they sit with me and ask then we'll try to address it to the best of our ability inshaAllah. "Wa min Allahi tawfiq," May Allah (AJ) support. Alhamdulillah do we have any questions for tonight inshaAllah. And give us a direction for where we should go tonight.
Question #1:  How should we go about the concept of nothingness and being non-existent in our day-to-day activities?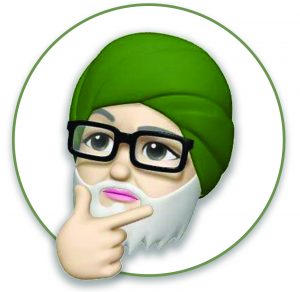 Answer by Shaykh Nurjan Mirahmadi:
Be Grateful, Everything Allah (AJ) Has Given us is a Gift

"Bismillahir Rahmanir Raheem." Again the sensitivity of our subjects in lieu of all the people who have complete no understanding of tariqah (spiritual path). That, to have a self-worth. Because a lot of these words that we use in English psychology and in English teachings may have a negative understanding and that's not at all what the tariqah is about. And one reality is that, how can we expect people to love us when we don't love ourselves? So this is supreme.
Now to love myself, is to appreciate what Allah (AJ) has given to me as a gift of everything. Everything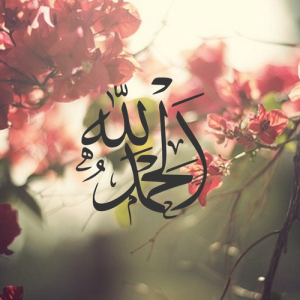 that Allah (AJ) has given to me is a gift. In which I love it and I respect it and I reach a level in which I stopped from pride of it. Not to be proud of what Allah (AJ) has given as a gift, but to respect. And that's why our zikr everyday is "Alhamdulillah wa shukran lillah" one-hundred times at Salatul Fajr. "Alhamdulillah wa shukran lillah" Salatul Shukr. Why, because hamd (praise), everything is praising Allah (AJ) and I should and I too must join in that praising. And shukr (gratitude) for what Allah (AJ) has given to me, not what I wanted but, what Allah (AJ) has given.

سَبَّحَ لِلَّـهِ مَا فِي السَّمَاوَاتِ وَمَا فِي الْأَرْضِ ۖ وَهُوَ الْعَزِيزُ الْحَكِيمُ ﴿١﴾ 
57:1 – "Sabbaha lillahi ma fis Samawati wa ma fil ardi, wa Huwal Azizul Hakeem." (Surat Al-Hadid) 
"Whatever is in the heavens and whatever is on the earth exalts/Praises Allah, and He is the Exalted in Might, the Wise." (The Iron, 57:1)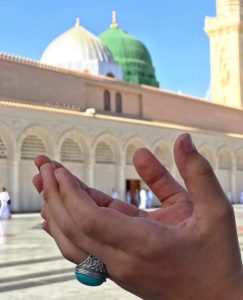 To be thankful for what Allah (AJ) has given, and the tariqah comes to teach that reality. That before you make all these requirements, then become upset because you didn't get those requirements or those things that you had asked for from Allah (AJ), you never stopped to thank Him for what He did give of health, of wealth, of possessions, of mind and aqel (intellect), and just a common sense. Some people have no sense. Whatever health Allah (AJ) gave you, there are people who have less of that. So at every condition and in every state, we are being gifted by our lord these realities.
So then tariqah comes to teach, 'Don't you love yourself. Don't you love that what God has given to you. Respect yourself. You want respect from other people but yet you don't respect yourself.' Now within that secret of respecting yourself comes the secrets of these awliyaullah (Saints). For if you truly respect yourself, you would listen to their guidance. Because their guidance will expose your character defects and magnify what God has given to you. Not what you're running after this dunya (material world) for.
Our Mind Can Put us in a Box and Lock us in it

Some people are so obsessed with a target, and it becomes a box for them. They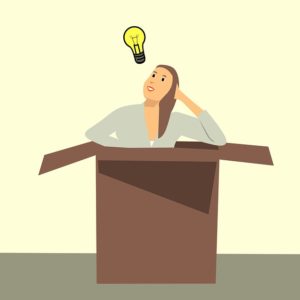 want a specific issue and why this specific issue is not opening for them. They become depressed and sad and every type of characteristic. And the danger is your mind has boxed you in to a place and has actually locked you. And the purpose of guidance is that if you talk to a guide and one whom is guided, they may inspire you to look out literally out of the box. So someone may say 'How come I'm not on this project, working on this project, doing this project, doing this.' But then all of a sudden the shaykh may say, 'There are ten other projects you could be doing. Why are you boxed onto this one issue?'

That's the danger of our life that our mind and shaitan (satan) has the ability to come and lock onto something. And then create a panic, a sadness, a disappointment with our Lord, disappointment in everything. And the tariqah is to come and teach, ' Be happy with yourself, proud of yourself in the sense that what God has given to you, you have a responsibility. How am I to serve you to the best of my character. How am I to have the best of example and therefore magnify everything that Allah (AJ) has given to us.' So the tariqah comes to teach these and how to have this good characteristic and to respect yourself. And stop at the line of becoming ignorant and proud of who you are.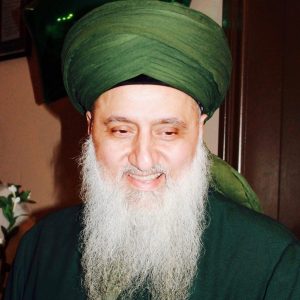 What Would Sayyidina Muhammad ﷺ Say?
I give you an example that an animal characteristic that when we look around at ourself and then begin to observe other people. The shaykh's personal life has gone through many abuses, many, many difficulties that you would never know it, unless you're very close. Abused by other shaykhs, by people in their lives, by many things. But because of their training, you never see it on their face, on their lips, or on their typing and their hands. They live their life, because everything is like a beads that they sow together like a tasbih (prayer beads).
If they're teaching you muraqabah(spiritual connection) and meditation, and all their meditation is about being at the presence of Sayyidina Muhammad ﷺ.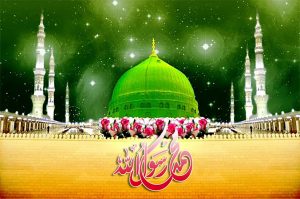 Whether you arrived or you didn't arrive – you fake it until you make it! That, 'I'm at Rawza Sharif (holy burial chamber), if my heart opened and I can see Sayyidina Muhammad ﷺ, alhamdulillah. And if I can't, it makes no difference, I still placed myself at Razda Sharif.' If your life is governed by this rule, then you are at Rawza Sharif and a shaykh has offended you, a Muslim has offended you, a non-Muslim has offended you. Something has gone wrong. Do you think in the presence of Prophet ﷺ – who is the judge, he's the law maker, the law giver that what Allah (AJ) has given to Prophet ﷺ – how would the reaction be? If you stated the case and Prophet ﷺ is listening, what would he have said? 'Oh, destroy him. Go after him. Ridicule and insult him.'
If We Stay Quiet in Testing, Prophet ﷺ Will Give us a Reward

All these things that people with bad character do, it shows who they really are. That they had no training,
they never went through tazkiyah (purification). And they have no sense of being in the presence of Sayyidina Muhammad ﷺ. So then their knowledge became a source of arrogance and pride for them. They think they copied and pasted and learned something, and the sickness of pride entered. Had they taken and completed their path of tazkiyah and tariqah, they would have understood that, 'I'm always in the presence of Sayyidina Muhammad ﷺ.' And Prophet ﷺ would have said, 'Watch out. As you are my family, he is my family. Just stay quiet for the love of me.' And they stay quiet. And he says, 'If you want your reward by bringing my family down, I'm not happy with you for that. If you stay quiet, I will give you my reward, I will dress you, I will bless you.' And the whole path was only for that anyways.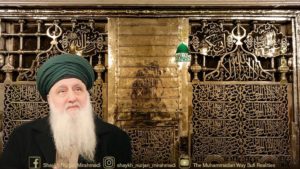 So maybe that was the secret of the problem that was sent to you. Without that problem, you didn't have that account with Sayyidina Muhammad ﷺ. With that problem, you now have that account with Prophet ﷺ. That, 'Stay quiet for my sake, have good character for my sake. If you want from them your solution, go get it. But in your badness of character, you may become distant from me.' So because of their training, they would never risk anything like that. So then they're ordered, 'Stay quiet.' So when you see them not at those associations, not sitting with those people, not in the groups of those shaykhs, it's because they've been ordered by Sayyidina Muhammad ﷺ, 'Stay away. Stay quiet and I will raise you, I will dress you.' That's it. We are not a people who enter into conflict and argument and, 'Lets debate this.'
What's the Character of a Rat?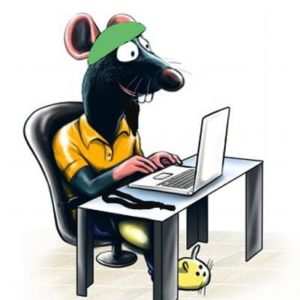 Then they give an example that look to the internet, when they describe how people will have characteristics. And you know what the characteristic of a rat is? It's dirty, it's filthy. And you know why it's filthy? Because it sends its poo-poo everywhere. How does the guy find the rat? When they come and say, 'You have mice and you have rats in your home,' why is it bad, why is it dangerous? It's because the rat is poo-pooing on everything. He's putting his droppings on every closet, on every cabinet, on every spoon, on every plate. And that's how they're tracking him. They say 'Oh look at all these droppings everywhere.' You follow the tracks of the waste to find the creature. And along the way, the waste was causing all the sickness and the problems.
So then now look at the characteristics of people online, they are rats. They go from page to page throwing poo-poo. Making bad comments, throwing bad comments. What is that? It's not from teaching, it's not from Sayyidina Muhammad ﷺ, it's just their excrements, their waste. Just the garbage of shaitan is coming through their fingers, they throw it on page to page to page. So you follow the page, and you're following a rat. That's just going page to page making satanic comments, against Ahlul Bayt (holy family of Prophet ﷺ), against awliyaullah, against the descendants of Sayyidina Muhammad ﷺ. And you imagine one whom may have an uloom (knowledge) and a knowledge, he represents a piece of the heart of Sayyidina Muhammad ﷺ.
And that's why tazkiyah, and taqwa (consciousness), and tariqah comes to teach us. Is that any knowledge or anything to be built, any power in your prayer to be built, anything that you're seeking out of this relationship with Allah (AJ), if its foundation is not the beatific character and all of these mannerisms that they teach, of what benefit is it for? Become hafiz (One memorized Quran) and you become like a rat making bad comments every time? You memorize hadith and become like a rat making bad comments? So what is the benefit of that knowledge? That's tariqah. 
Find a Shaykh That Your Heart is Connected to

And just saying, 'I love these six shaykhs online, I like this shaykh, I like this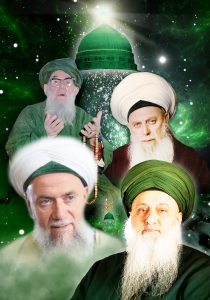 shaykh, I like this shaykh, I like this shaykh, I like shaykh.' No problem, but which shaykh likes you? That's what you should really be really worried about.  It's not like rock-stars, you like ten of them them online and you go click, click, click click, 'I like this shaykh, I like this shaykh, I like this shaykh.' Find out which shaykh likes you? That's your lock, that's you bond! If you can answer that, that shaykh likes you, you're set alhamdulillah. You're good with Sayyidina Muhammad ﷺ because that's his descendent and there is a relationship. So then our life is how to be good with the shaykh. Find the one that your heart is connecting to. That their knowledges connect like a puzzle into your heart. 
Some of them you listen to, they're teaching things like reading an encyclopedia and really slow. I clicked online and literally like someone picked up an encyclopedia, 'Page one nom hmm hmm.' Said, 'Oh my God I can't take it more than two seconds, that's it, forget it!' You know, the heart is not connected to that. Some people actually like to join in and read the encyclopedia, some people will join in.
When You Find a Guide, Start Communicating

So first you find whom your heart is connected to and then now this line opens, then email! Email and begin to communicate! 'This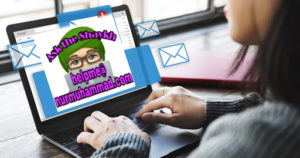 is me. This is what I'm doing, this is what I'm watching, I'm following. I want to be known by you, by interacting with your community, with the email.' Not personal, there's not ten-thousand people emailing the shaykh personally and he's going to sit there and stop his whole life just to send ten-thousand emails back. But they try to develop a system in which the staff, and all of the people who are being of service can contribute and support that. Then you build that relationship with the shaykh, you're asking, you're getting answers. You're asking and you're getting answers. That's called guidance!
Then you begin to support, you begin to read, and study the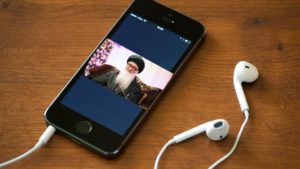 knowledges. If you see the shaykh has this many books, this many websites, this many articles, this many YouTube's, have you finished all the thousand videos that you need to click on ten other websites? If you did, wow subhanAllah, I'm gonna  follow your website [everyone laughs]. There is so much information there. So means take a course and go deep into it. If you find your heart connected to it, then be from it and build that relationship with the tariqah inshaAllah.
Question #2: Last few months have been really testing with lots of uncertainty's around almost everything. How does one continue to stay positive and hopeful that things would change for good?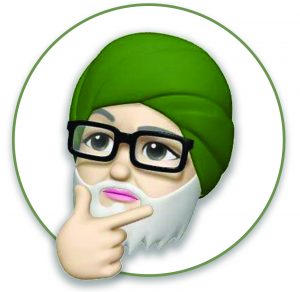 Answer by Shaykh Nurjan Mirahmadi:

Everything has a Phase
InshaAllah, not to be a party-pooper, things are not changing for good. Everything has a phase, and this dunya is in a death phase. And anything that is in a phase of dying, one reality is dying and a new is always opening. Our concept of death is not something understood by most people. Even a human when they die, they're actually being born. One phase is like going but that's not the end, something much more beautific is coming. Same, we have given talks on the seed. You plant a seed, for the seed it's thinking 'why are you putting me in the ground? I'm going to die.' Because Allah (AJ) has a plan that a  much more beautiful flower, tree that bears fruits and other fl

owers is going to be coming out. And the seed has to perish for the tree to appear and the flower and the rose to appear. So everything has a phase. This dunya is in that phase, it's going down.
In Which GOD Do They Trust?
And by guidance of Sayyidina Muhammad ﷺ, has warned us of all the difficulties, all the catastrophes, all the turmoils, all of the things that would be visiting upon this earth. And subhanAllah with this, events that have happened in the last three to four months, nobody could have imagined that without a single shot fired, one unseen has shut down all the doors of this dunya.  You know they worship, when they say 'GOD,' and that they worship God, it's not our Allah (AJ). When they say 'GOD,' it stands for 'Gold, Oil, and Drugs. Gold, Oil, Drugs, 'GOD.'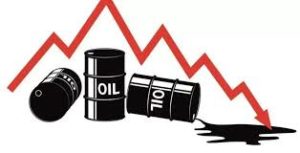 Gold, the source of all wealth. They took the gold and gave you worthless paper; if you have you can blow your nose with it. It's not based on anything. Oil, was the spice, was the fuel for every factory and everything. How Allah (AJ) brought that oil now down to nothing, it's not a dollar a barrel. Because there's not a ship moving, not a factory turning on. Who wants all this oil? So they're pumping it into the desert and throwing it into the sand. He (AJ) brought that their entire desire and brought it all and crushed it down. And you're wondering if this is coming back? It's been dealt a death blow, 'Pow!' And then drugs, those are the things they worship. Why? Because they send out the sickness to give you a remedy. They make people sick to make them 'Oh, here's your remedy.' The biggest industries are the drugs and pharmaceuticals.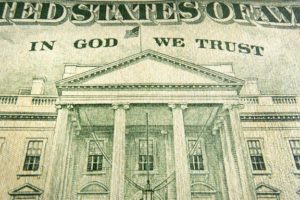 So this is what they worship, when they say dunya and mulk (earthly realm) and ' In GOD, we trust.' No, it's gold, oil and drugs they trust. It's not in Allah (AJ), and it's not in the Prophet of Sayyidina Muhammad ﷺ, but it's in, 'P-R-O-F-I-T.' Shaitan is playing. So this
Take a Way of Tazkiyah (Purification) and Seek Forgiveness

Keep the way of zikr, keep the way of love, keep the way of tazkiyah and tafakkur (contemplation).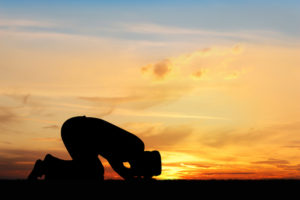 Because it's a way in which to contemplate and take an account. Before Allah (AJ) sends something to decimate and destroy something, why don't you just take an account of yourself? 'Ya Rabbi let me clean myself before you send this calamity upon my hand. Let me make my istighfar (seek forgiveness), let me make my salawat (praising), let me try to attend the zikrs, in which I will try to clean with Your blessings and Your barakah (blessing) before You have to scrub me in a way that's not pleasant.'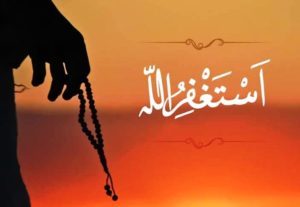 So we pray that Allah (AJ) inspire us to this way of tazkiyah which means cleaning. And this way of tafakkur and contemplation in which I can see that we're not going to be faultless, but we are going to have many faults. But to be from the people who ask for Allah's (AJ) forgiveness, not that shaitan fool us and say 'Oh you're so good you don't ever ask, you don't need to ever ask or God's forgiveness.' But our wazifa (spiritual practice) and our awrad (daily practices) is to continuously ask everyday a thousand, ten-thousand, twenty-thousand times istighfar. "Astaghfirullahal 'Azim Ya Rabbi, wa atubu ilayh." Through Your Sifat al‑'Azim (Attribute of the Magnificent), Your might a majesty that nothing can compare to it, I'm begging your forgiveness.' InshaAllah.

أَسْتَغْفِرُالله الْعَظِيْمِ وَأَتُوْبُ إِلَيْه
"Astaghfirullahal 'Azim, wa atubu ilayh."
'I ask forgiveness from Allah Almighty, and I turn to Him in repentance.'
Question #3: Is smoking or second-hand smoking bad for our spirituality, and how to quit smoking addiction?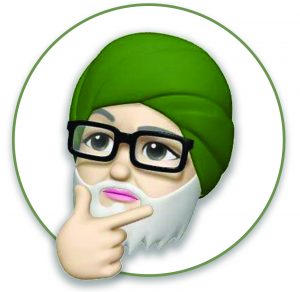 Shaykh Nurjan Mirahmadi: InshaAllah, again if we go into the meditation, those things will be resolved. Somebody sent us a show to be an imam (religious leader) on their show and let's ask fiqh (Islamic jurisprudence) questions. That's not our specialty. To give you an answer based on the fiqh and say that 'This is haram (forbidden), this halal (permissible), this haram.' But the wisdom of awliyaullah that we hope to be under their feet and under their barakah, is to give us the hikmah (Wisdom) and the wisdom of something, so that it makes sense in your deep heart. That it's not a debate of halal and haram and 'If this is halal, and this is haram, and this is not mentioned.'
Contaminated Breath Will Destroy the Lungs and the Heart

But your most important power is your breath.  All your spirituality, and the forty golden shaykhs, the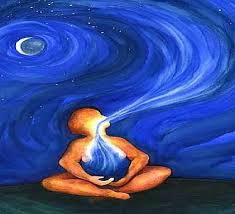 forty golden chain masters said that, 'this tariqah is built in the breath.' If the whole reality of this tariqah is based on you mastering the breath, unlocking the power of the breath, and that breath coming into the lungs, nourishing the lungs, nourishing the heart, powering the blood and powering all of your organs. Then your answer is, 'Can you contaminate that breath?' Everything else will be destroyed. That then you understand what's halal and what's haram. If your objective is to destroy your breath, destroy your lungs, destroy your heart, destroy your blood, then you have become overcome with shaitan.
Same thing with cannabis. Anyone tell you, that because of pain and sickness and difficulty you have to smoke, it's a certificate to destroy your heart. To kill your lungs, destroy your heart, destroy your blood and take away your spirituality. Why don't you take oil? It doesn't require you to burn your lungs in the process.' And we said that when they brought the cold smoke, the E-cigarette, they try to fool the children saying, 'This is just vaping, it's like a fog. You take it in.' No, actually that cold fume went deeper into your lungs and killed in you ways that the hot smoke couldn't do. So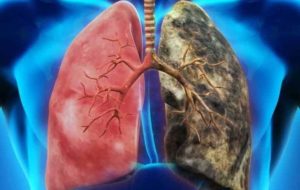 shaitan is attacking insan (mankind, human being). He wants to take out your breathing, wants to take out your lungs. Wants to take out your heart so that you don't reach your finish line.
If you should reach this reality of tazkiyah and reach the kingdom of Allah (AJ) which Allah (AJ), "Qalb al mu'min baitullah." That your heart become the house of Allah (AJ), you'll have the power of one-thousand men whether you're a man or a woman. You think shaitan wants that? No.

قَلْبَ الْمُؤْمِنْ بَيْتُ الرَّبْ
"Qalb al mu'min baytur rabb."
"The heart of the believer is the House of the Lord." Hadith Qudsi
Remedy and Du'a for Smoking Addiction ?
To relieve the addiction, yeah, the addition is to ask to stop,  make an intention to stop. Recite Suratal Fatiha seven times on the water, up to forty times onto water and drink that water. Making the madad (support) the energy, all the spiritual practices come in line. That learn how to do the madad, recite on the water seven Suratal Fatiha.  And then drink that jug of water, recite that Fatiha on that water, and then drink from that water. And every time the water goes down for the next day, keep replenishing the water and adding upon it seven Suratal Fatiha upon that. And Allah (AJ) should push away that badness that entered into your body to make that addiction for smoking.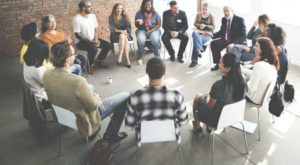 Drug and alcohol addition, there are places to go for that so that you have a support group. And that's a bit more complicated based on your location and who you are hanging out with. And all the different things that are around you in your life, that requires for you to go to a group and to find an 'AA (Alchoholics Anonymous) meeting'. And to be apart of a community of people who want to clean themselves and sober up inshaAllah. But for cigarette smoking then to recite that Fatiha and make your madad and your connection with the shaykhs inshaAllah.'
Question: As someone new to loving Sufism, how to begin to build more and more love towards Prophet Muhammad ﷺ, by praying?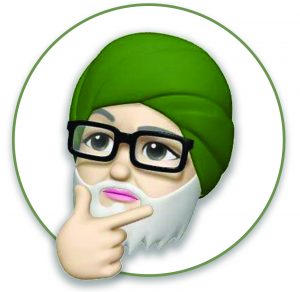 Shaykh Nurjan Mirahmadi:
Make Your Connection and Increase Spiritual Practices

Alhamdulillah praying is beautiful, that it's required from us. But the, following the tariqah. Most important is to follow their example, read the daily awrad and like we said email for the guidance. The Sufi 101 step, how to make your connection. Everything that they're giving you is to make that connection with Sayyidina Muhammad ﷺ. Attending the zikrs (remembrance, chanting) and the salawats, the live broadcast, all of that is to increase the love to Sayyidina Muhammad ﷺ. So that is the medicine and that is the objective, is to connect humanity back to the love of Sayyidina Muhammad ﷺ inshaAllah.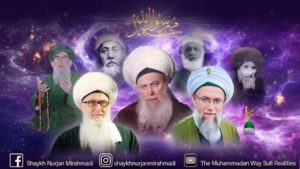 Taking Bayah of Naqshbandiya Tariqah
InshaAllah we'll make intention to take the Naqshbandiya tariqah. We'll try to do on Thursdays regularly inshaAllah, "Bi Niyyahtil  Naqshbaniyatil Aliyya," the online bayah that you keep your hand connected. And that we are asking from Sultanal Awliya Mawlana Shaykh Abdullah al-Faiz Ad-Dagestani (Q), Shaykh Muhammad Nazim al-Haqqani (Q), Mawlana Shaykh Hisham Kabbani (Q), Shaykh Adnan Kabbani (Q), and the Naqshbandi Shaykh of this time Mawlana Shaykh Muhammad Adil (Q) that to send their support and their guidance upon us, and that we'll  be under the flag of Sayyidina Mahdi (as), under the nazar (gaze) of Imam Ali (as), Imam Hasan (as), Imam Hussain (as). "A'udhu Billahi Minash Shaitanir Rajeem Bismillahir Rahmanir Raheem. Atiullaha wa atiur Rasula wa Ulil amre minkum."
اَعُوْذُ بِاللهِ مِنَ الشَّيْطَانِ الرَّجِيْمِ
بِسْمِ اللهِ الرَّحْمَنِ الرَّحِيْم
إِنَّ الَّذِينَ يُبَايِعُونَكَ إِنَّمَا يُبَايِعُونَ اللَّـهَ يَدُ اللَّـهِ فَوْقَ أَيْدِيهِمْ ۚ فَمَن نَّكَثَ فَإِنَّمَا يَنكُثُ عَلَىٰ نَفْسِهِ ۖ وَمَنْ أَوْفَىٰ بِمَا عَاهَدَ عَلَيْهُ اللَّـهَ فَسَيُؤْتِيهِ أَجْرًا عَظِيمًا ﴿١٠﴾
A'udhu Billahi Minash Shaitanir Rajeem Bismillahir Rahmanir Raheem
48:10 – "Innal ladheena yubayi'oonaka innama yubayi'on Allaha yadullahi fawqa aydeehim, faman nakatha fa innama yankuthu 'ala nafsihi, wa man awfa bima 'ahada 'alayhu Allaha fasayu teehi ajran 'azheema." (Surat Al-Fath)
I seek refuge in Allah from Satan, the rejected one, In the Name of Allah, the Most Beneficent, the Most Merciful
"Indeed, those who give Bayah (pledge allegiance) to you, [O Muhammad] – they are actually giving Bayah (pledge allegiance) to Allah. The hand of Allah is over their hands. So, he whoever breaks his pledge/oath, only breaks it to the detriment/Harm/loss of himself. And whoever fulfills their covenant (Bayah) that which he has promised Allah (AJ) – He will grant him a great reward." (The Victory, 48:10)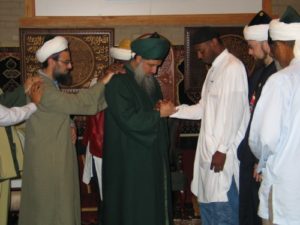 "Allah Hu, Allah Hu, Allah Hu Haqq" X3
We accept and are pleased with Allah as our Lord, and Islam as our religion and with our Master Muhammad Messenger and Prophet and with the Quran as our book and Allah is the Trustee on what we say. And we are pleased and accepting our Master King of Saints Mawlana Shaykh Muhammad Nazim Adil al-Haqqani, Shaykh Hisham Kabbani, Shaykh Adnan Kabbani and Shaykh Muhammad Adil as our Shaykh and Guide to Allah.Allah is, Allah is, Allah is Reality. Allah is, Allah is, Allah is Reality. You are Truth 'O My Lord.
Subhana rabbika rabbal 'izzati 'amma yasifoon, wa salaamun 'alal mursaleen, walhamdulillahi rabbil 'aalameen. Bi hurmati Muhammad al-Mustafa wa bi siri Surat al-Fatiha.
Special thanks to our transcribers for their help with transcribing this suhbah.
Original Date of Suhbah: July 9th, 2020
Related Articles: 
Please Donate and support us to spread these heavenly knowledges.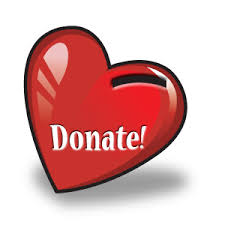 Copyright © 2020 Naqshbandi Islamic Center of Vancouver, All Rights Reserved.