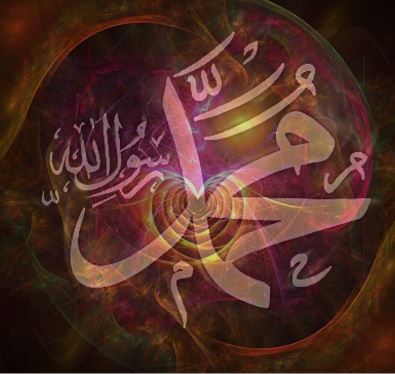 Islamic Prayer Salah & Meditation – Soul is Like a She-Camel
From the Realities of Mawlana (Q) as taught by Shaykh Nurjan Mirahmadi.
A'udhu Billahi Minash Shaitanir Rajeem
Bismillahir Rahmanir Raheem
I seek refuge in Allah from Satan, the rejected one
In the Name of Allah, the Most Beneficent, the Most Merciful
Sayyidina Salih (as) and the She-Camel: Don't Torment the Soul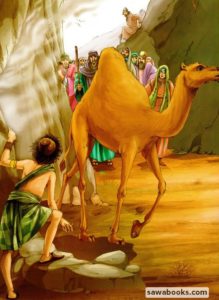 A reminder always for myself that Allah (AJ) teaches by example that the Prophet Salih (as), his people wanted a miracle and Allah (AJ) sent for his people the she-camel. It came from a mountain out, huge and naqat, naqatullah, the camel of Allah (AJ) for awliyaullah (saints) are teaching us is our soul. And the example in Qur'an that Allah (AJ) says, 'If I bring this reality that you have to take care of her. She has to have access to water and to respect her rights.'
وَإِلَىٰ ثَمُودَ أَخَاهُمْ صَالِحًا ۗ قَالَ يَا قَوْمِ اعْبُدُوا اللَّـهَ مَا لَكُم مِّنْ إِلَـٰهٍ غَيْرُهُ ۖ قَدْ جَاءَتْكُم بَيِّنَةٌ مِّن رَّبِّكُمْ ۖ هَـٰذِهِ نَاقَةُ اللَّـهِ لَكُمْ آيَةً ۖ فَذَرُوهَا تَأْكُلْ فِي أَرْضِ اللَّـهِ ۖ وَلَا تَمَسُّوهَا بِسُوءٍ فَيَأْخُذَكُمْ عَذَابٌ أَلِيمٌ ﴿٧٣﴾
7:73 – "Wa ila thamooda akhahum Salihan. Qala: ya qawmi 'abudo Allaha malakum min ilahin ghayruhu. Qad ja atkum bayyinatunn mir Rabbikum, Hadhihi Naqatullahi lakum ayatan. Fadharoha takul fee ardi Allahi, wa la tamassoha biso in, faya khudhakum 'adhabun aleem." (Surah Al A'raf)
"And to the Thamud [We sent] their own brother Salih. He said, "O my people, worship Allah; you have no deity other than Him. There has come to you clear evidence from your Lord. This is the she-camel of Allah is a sign for you. So leave her to eat within Allah's earth/land, and do not touch her with harm, or you shall be seized with a painful punishment." (The Heights, 7:73)
Our Soul is Our Responsibility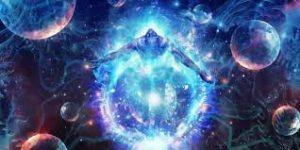 And the badness and evilness of people, they denied her access to water and eventually hamstrung and killed the creature that Allah (AJ) had sent. And for us, our soul is the camel. Our soul is something Allah (AJ) has given to us as our responsibility and that it lies within ourself. We are in need to take care of its requirements. This means Allah (AJ) wants us to give her access to the fountain, to the water, to take care of her. It means then awliyaullah coming and teaching that this soul of ours is a responsibility, that you cannot kill it and destroy it, but you can begin to torment the soul.
Soul's Sustenance is From Zikr and Praisings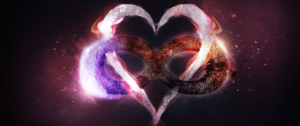 And understanding of malakut (heavenly realm) and understanding of the wholeness of our path is what Allah (AJ) wants for us when He inspires that take this path to understand that this soul of yours is an energy and a light. Its food is not the same food of the body. Its energy is not the same as the energy of the body.
So, malakut comes to teach us, the world of light is teaching us, this soul and this energy of the soul, its food is energy. Its food is praising and the zikr (remembrance) of Allah (AJ). It sustains the soul, energizes the soul, sustains in a sense that gives it power. Its true qudra (power) is always in Allah's (AJ) hand. But to energize and give it hope, give it its power, give it what Allah (AJ) required of it is the zikr, the meditation, the tafakkur (contemplation).
Maintain a State of Tafakkur During Salah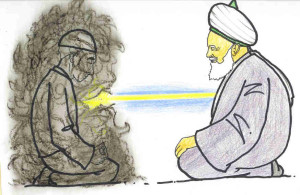 That was all supposed to be in the salah (prayer) and people began to pray in last days but not in a state of tafakkur. So, as if salah became something different where before the meditation and the salah was all one. Sixty, seventy years ago when they made salah, they were all trained in tafakkur (contemplation). It was not something that was two, it was one.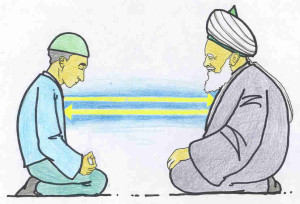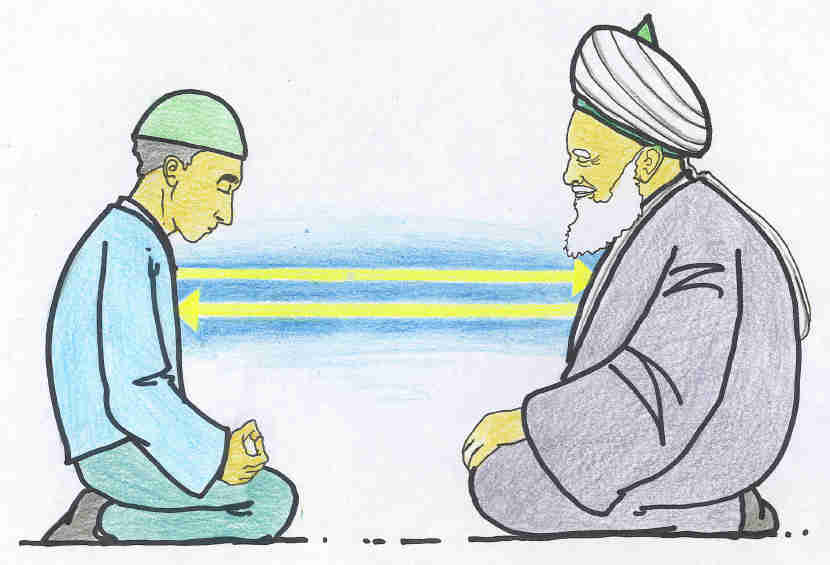 It means the way that they breathe, the way that they were conscious, the way that their heart was connected, their way of tazkiyah (purification) and cleaning. That as soon as they entered into the salah, then this becomes the reality of Prophet ﷺ that, 'Allah (AJ) made 3 things dear for me. The salah to be the coolness of my eyes, the attar and the perfume to be dear for me and the reality of the feminine to be dear for me.' Because the feminine is representing the soul.
عَنْ أَنَسِ بْن مَالِكٍ رَضِيَ اللهُ عَنْهُ قَالَ :قَالَ رَسُولُ الله ﷺ :حُبِّب إليَّ مِنْ دُنْيَاكُمْ : اَلطِّيِبْ؛ وَالنِّسَاءُ؛ وَجُعِلَتْ قُرَّةُ عَيْنِيْ فِي الصَّلَاةْ».
'An Anas bin Malik (ra) qala: Qala Rasulullahi ﷺ "Hubbi ilaya min dunyakum: Attayib, wan Nisa, wa ju'ilat qurratu 'ayni fis Salat." 
Anas bin Malik (Ra) narrated from Prophet (saws) "Made beloved to me from your world are perfume/Purity, and Women, and the coolness of my eyes is in prayer." (Jami' al-Saghir, Hadith 5435. Classified as Sahih by Albani)
Our Soul is Subtle But Very Powerful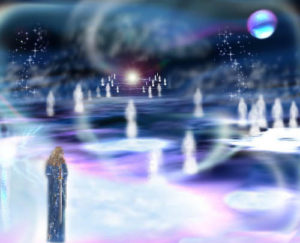 That holy hadith of Sayyidina Muhammad ﷺ, that the dearness and the love for a woman, for perfume and for salah, it's not dunya (material world). He's not, Prophet ﷺ caring for dunya for the wing of a mosquito. But giving a code for us that the feminine is your soul. It's a subtle nature but very powerful, something that been given as a trust to you – take care of her. Your physicality is hard, you know you hit it with a stick, your physical bone and flesh is a defense.
Because of the subtle nature, Allah (AJ) put it within your being. Your vehicle is the body. The pilot and the occupant that Allah's (AJ) concerned with is the soul, not your body. Allah (AJ) doesn't care for your car. Allah (AJ) cares for the passenger He sent into your car. And Allah's (AJ) asking in all these teachings that Prophet ﷺ is sending for us, why you spend more time on the car instead of the passenger? And Sayyidina Muhammad ﷺ comes and begins to teach that, 'If you take care of her and then why perfume is dear to me because that is the angelic realm.' Aromatherapy is the realm of fragrance and smell. It's an angelic realm.
How You Treat Loved Ones Reflects How You Treat Your Soul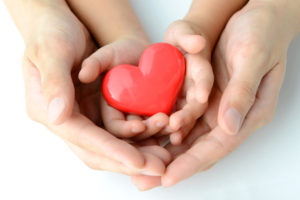 Where Prophet ﷺ was teaching his companions that, 'If you treat the soul with its dearness, its tenderness, its kindness.' How you treat the ones you love is an important reflection of how you treat the soul. Those whom are rough and abusive, most likely they are very rough and abusive to their soul. There is no way you can be tender with one thing and be soft with the other; it's a reflection. Because they're frail and they need attention, they need support, you have to be gentle and kind.
And then Prophet ﷺ is inspiring within us, 'If you have that nature to be a lion of Allah (AJ)' – it's not like we watch on YouTube, this guy is screaming so much, spit coming out of his mouth. And they say, 'Wow, MashAllah, these are lions of Allah (AJ).' No, it's a hyena.
Lions of Allah (AJ) Are Soft in Nature But Can Bring Everything Down

What they mean by lion of Allah (AJ)? That in one blow they can destroy everything but they don't move. And they have like a gentleness of a kitty cat – very soft in nature but you push them the wrong way, they can bring everything down, but that by only by Command of Allah (AJ) and His Rasul ﷺ. He was training his Sahabi (Companions) that are conquering the earth. With whatever sword you're conquering with, be soft with the soul and be soft with the feminine nature. Don't be hard with them. Be soft. So, that Allah (AJ) opens an understanding of how to take care of your soul.
Cleanliness is Close to Godliness
Understand the beauty of fragrance. How can you smell bad and you think that you're moving towards the angelic realm? Everything is a reflection. You're supposed to cut your body hair so that there's no fragrance and smell from that body coming out. You're supposed to perfume yourself. Clean yourself. Cleanliness is close to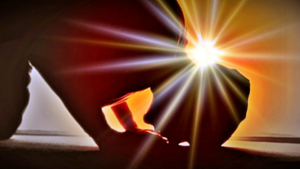 Godliness. Wash and clean. It's all a reflection. One whom imitates a reality reaches the reality. You imitate it by perfuming yourself. 'Ya Rabbi, I don't want anyone to smell my bad character. So, I put my fragrance and I make my salah.'
Now for outside there's no need to perfume and attract the opposite attention of people. That's against shari'ah (Divine Law). This is about being fragrant and clean. This is about entering your salah when nobody's around, fragrancing yourself, making yourself clean for Allah (AJ). I have an audience with my Lord. I have an audience with Sayyidina Muhammad ﷺ and I put my attire on because it's dear to me. Fragrance and bakhoor (incense) is dear to me and then Allah (AJ) begins to open a reality. As a matter of fact, that is the angelic realm. That these fragrances that you produce from your loving heart are what the angels are attracted to.
Keep Your Heart Clean to Be Surrounded By Malaika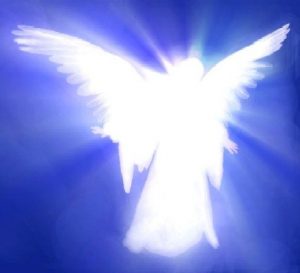 Those whom keep their heart clean, their environment clean are surrounded by malaika (angels) because the 'piff, piff' (Shaykh imitates bad odor), they can't take. It's very hard for them to guard someone like this very 'piff, uf, uf', it's a hard job. They complain to Allah (AJ), 'What's wrong with this person? Their breath smells. They're eating garlic and onion all day long. Their body smells. Their environment smells.' You're making the job very difficult for angels and the mumin (believer) beings that are guarding. They're conscious not only from people or self-conscious about people. They're conscious of everything around them so that they're always fragrant, always beatific.
That their heart is in a state of love; they're clean and washed and the angels are now attracted to them. The mumin beings are all around them to take the feeling and the fragrance and the bakhoor of their heart. And as soon as they praise and mention something beatific, it's like Allah (AJ) releasing an attar (perfume) upon their heart because it's already burning. They're already clean.
Angels Carry Your Fragrance of Sincerity to Allah (AJ)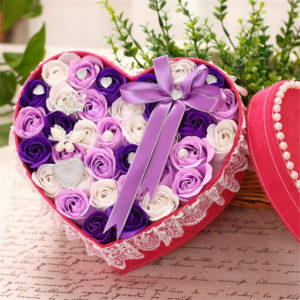 As soon as this bakhoor hits the heart, it releases beatific fragrances. The angels carry those to Allah (AJ), not what your mouth as a trained parrot may be saying. They want the fragrance from the heart which is the location of ikhlas (sincerity). They want to know from the house of Allah (AJ) within you, your qalb (heart). What is the du'a (supplication) that you want? What is the du'a that you're making when they have ikhlas? A fragrance is coming. The angels are taking this fragrance like camphor and going up into the heavens. And just the smell of it it's conveyed all the du'a. This is the du'a of a mukhlis (sincere person). Not by qalam (words) and not by tongue, but by heart. A heart that burning and yearning for this love, that saddened by the dunya, saddened by events and they're clean.
We Are Accountable For What We Do To Our Soul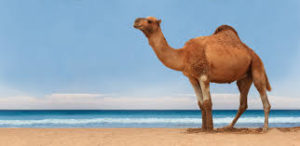 At that state then Prophet ﷺ describes then, 'My salah is like a coolness because I'm in the fire of difficulty and sadness. And I can only find relief when I enter into that salah for a relief. Ya Rabbi, grant me a help, grant me a najat (salvation), grant me a way out of this difficulty.' Not by words and not by tongue but by the state of the heart. We have a responsibility to the soul. We have a responsibility to take care of the soul and energize the soul. That's when Allah (AJ) holds you accountable.
When you read the surah about Sayyidina Salih (as) and his camel, think to yourself what Allah will do to you because of what you did to your soul. He said, 'Didn't I send her to you and you forbid her from drinking from My fountains. Who are you? You didn't take her for zikr? You didn't take her to train on how to bring her energy and to nourish her?' It's not something that you can just choose and it's no problem. Awliya warning, 'This is why Allah (AJ) will punish.'
Our Body is a Vehicle, Our Soul is the Passenger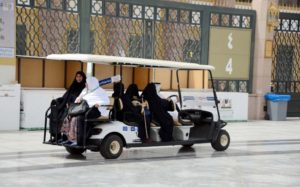 Not because what your body does. He doesn't care for your body. You go and say, 'I smashed my car all along the garage.' That becomes like the Safa Marwa. When the ladies just learned how to drive, they took that cart and they were smashing every marble pillar on the top of because they had these new carts on Safa Marwa. And these ladies had never had permission to drive. They gave them these golf carts. They smashed these golf carts on everything. They hit every marble 'pow, pow'.
SubhanAllah, everyone's training up there. Allah (AJ) doesn't care for the physicality. You take it and you smacking it all over the place and destroying. Oh! You're going to be questioned for that. But what you're doing to that physicality is really the danger of what you're doing to your soul. That, 'I sent you this passenger to be nourished and to be taken care of and you've done none of that.'
Our Souls Feed From the Fountains of Zikrullah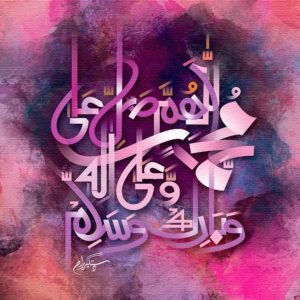 And that's why Allah's (AJ) biggest ni'mat (blessing) is guiding to this path; this path, all the practices are for the soul. Make your zikr, understand your wudu (ablution), understand the attar, understand the way, understand the beauty and the love. That this soul, its only fountain is the fountain of zikrullah (remembrance of Allah). Its only food that it's interested in is it wants to sit in the circles of zikr whether in the home listening or in person going.
And it wants to take from that nourishment and its greatest love is the love of Sayyidina Muhammad ﷺ where all the camels, all these souls are running back into that presence. Camel because it can go long distance. You spend a lifetime not doing anything and it's still providing for your body. But the one whom feeds it and takes care of it is truly blessed by Allah (AJ) because then that soul has an energy, has a happiness, has a gratefulness to Allah (AJ) and it's continuously thanking you. That 'Ya Rabbi, he's taking care of me. He's nourishing me. He's doing everything that you asked from him. Help his physicality.'
Depression and Anxiety Come From Mistreating the Soul
Those whom have depressions and sicknesses, the soul is so powerful that when that camel is not being treated correctly, it puts like a foot down onto the body and immediately the body begin to enter into depression and anxiety. Depression and anxiety because it's coming from the soul. That you're too preoccupied, too thinking of your dunya (material world).
Of course, you're going to be depressed because now the soul is inflicting its energy upon the body, like putting its foot down and you know something is really bad. You feel yourself, what they call, bi-polar. One day happy, one day sad. One day happy, one day sad. A good majority of it, you have to take medication. No doubt, this never stops medication. Medication is number one for everyone. Until you return to a correct state of thinking, only then spirituality can work.
Do What Allah (AJ) Has Written for Your Soul – It's a Remedy for Depression and Anxiety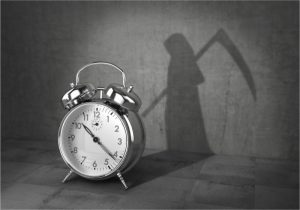 But for us to understand, the soul is inflicting on the body that you're going to be depressed and you're going to be anxious. Depressed because you're not doing what Allah (AJ) had written for your soul to achieve on this earth. And you're going to be anxious because you're about to meet Allah (AJ). You think it's days and weeks and years and Allah (AJ) reminding for the soul it's but one day. 'Man, we just got here, we're about to go back.' Your body's thinking it's 60 – 70 years, 30.
The soul knows, 'We have no time. We just got here. We're going right back.' Time is different for the soul. You know where you see that is with children. Children's sense of time is completely different than adults. They're growing at a rate much faster than you. When you tell them to wait for 5 minutes, it's like for 5 days for them. It's the rate in which they're growing. It's not growing like me and you. You look at them at 9 months, you look at them at 2 years, they're completely changed. You don't think time is also different for them? Time for the soul, there is no time. We just got here and we know we're going right back now. You're not preparing, you're not doing, you're not doing anything that Allah (AJ) asked us to do.
"Alhamdulillah wa Shukranlillah" is Medicine for Anxiety and Depression
So, Alhamdulillah wa Shukranlillah (praise be to God and thanks to God) is a big medication for anxiety and depression. Alhamdulillah cause everything is in the hamd (praise) of Allah (AJ) and we must always be in the hamd and praising of Allah (AJ). So, everyday Alhamdulillah wa Shukranlillah one hundred times minimum. Shukranlillah to be thankful. Thankful. 'Ya Rabbi, shukr, Alhamdulillah wa Shukranlillah.' Not for all the things I want but all the things that you have given to me and I maybe not wanting them correctly. Many people want things but they have to be grateful for what they already have. The breath Allah (AJ) gave them, the eyesight that Allah gave them, kidneys that function that Allah gave them. Every type of body function that you have that's not deficient and not sick yet, we have to be thankful and shukran.
Food in Paradise are Tables of Zikr and Praise
So, we pray that Allah (AJ) give a more understanding. These practices are food for the soul. That people who like to engage in food for their body, alhamdulilah. InshaAllah, Allah (AJ) always inspire us to come to the tables and the feast from paradise. Why they would call it feast from paradise? There's no food in paradise. You're in a silhouette of light. You're walking in a world of light. What did you think you were eating there? Light kebabs (laughter). So, 'Ya Rabbi, I'm light. Make a whole table of just kebabs that look like light and I put sumac on it because it's good from anti-virus things and then I can eat the kebabs in light.'
It's light. The food in paradise are tables of zikr and praise. With every praise, what type of lights and beauties and fulfillment? What type of drunken state of ecstasy Allah (AJ) gives to the believers when they begin to enter into a zikr with no nafs (ego), no body and just pure energy all around them?
Give Everything to Be Amongst the Saliheen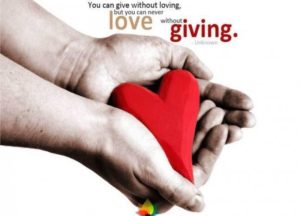 We pray that Allah (AJ) give us more and more understanding of this immense reality of the soul. And the immense reality of nourishing it and what purifies most is the support. It means when we make zikr, when we make practices and all these things that we are doing. When people give, it's not giving from the body. When people give and do and support and participate and give khidmat (service), it's a dress upon the soul. It's an eternal dress upon the soul. It's the medallions of the soul in which Allah (AJ) reminder from Surah 63, Munafiqeen (Hypocrites) that when they die, the only thing they ask Allah (AJ) when, 'Ya Rabbi, let me go back, not to complete my salah. Not to go for hajj (pilgrimage). Not to do anything other then ya Rabbi, let me give everything in the way so that I can become from Saliheen (righteous).'
﴾وَأَنفِقُوا مِن مَّا رَزَقْنَاكُم مِّن قَبْلِ أَن يَأْتِيَ أَحَدَكُمُ الْمَوْتُ فَيَقُولَ رَبِّ لَوْلَا أَخَّرْتَنِي إِلَىٰ أَجَلٍ قَرِيبٍ فَأَصَّدَّقَ وَأَكُن مِّنَ الصَّالِحِينَ ﴿١٠
63:10 – "Wa anifqoo mim maa razaqnaakum min qabli any-ya'tiya ahadakumul mawtu fa yaqoola rabbi law laaa akhkhartaneee ilaaa ajalin qareebin fa assaddaqa wa akum minassaaliheen" (Surat Al-Munafiq)
"And spend something (in charity) out of the substance which We have bestowed on you, before Death should come to any of you and he should say, "O my Lord! why didst Thou not give me respite for a little while? I should then have given (largely) in charity, and I should have been one of the doers of good." (The Hypocrites, 63:10)
Our Physical Actions Are For Our Physical Form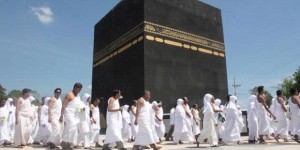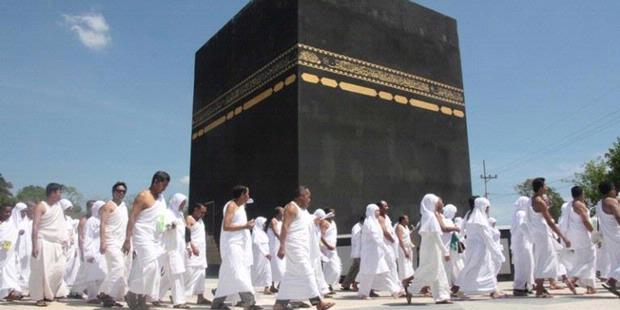 Everybody to meditate in that reality. That the things we do from our form is for the form. Your praying, your shahadah (testimony of faith), your Hajj. These are all the disciplines of the physicality but that which purifies the soul is a completely different reality and that's the way that Allah (AJ) dress, 'This is the way of the saliheen.' That they ask, 'Just to go back. Ya Rabbi, let me to be generous so that to achieve from the maqam (station) of saliheen.'
We pray that Allah (AJ) dress us from these lights, bless us from these lights. These holy nights of Qadr (Power) in the heart of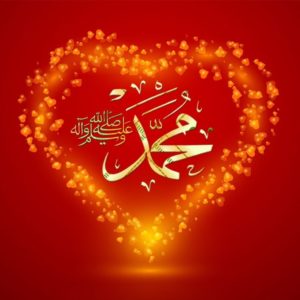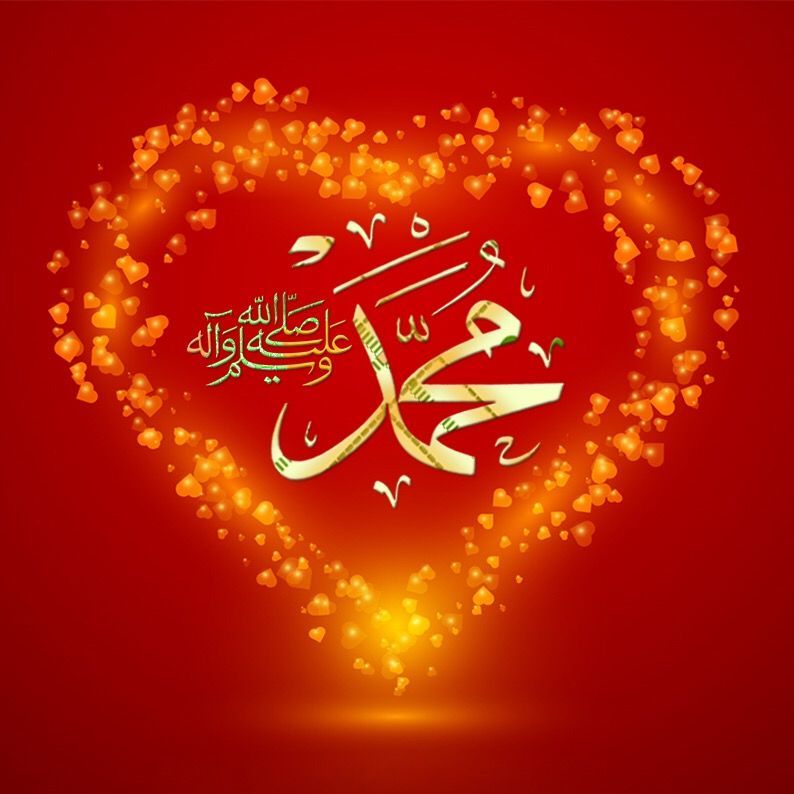 Sayyidina Muhammad ﷺ. Ya Rabbi, that complete Your ni'mat (blessings) upon us that we are weak servants. We come through the door of love and the doors of sadness and difficulty that this dunya (material world) has inflicted upon everyone, ya Rabbi. Grant us a najat and grant us salvation. Grant us Your Rida (satisfaction) and your lights. Take away our sicknesses. Take away our depressions. Take away our anxieties. Take away everything, ya Rabbi. Replace that with the love and muhabbat (love) of Sayyidina Muhammad ﷺ, inshaAllah.
Subhana rabbika rabbal 'izzati 'amma yasifoon, wa salaamun 'alal mursaleen, walhamdulillahi rabbil 'aalameen. Bi hurmati Muhammad al-Mustafa wa bi siri Surat al-Fatiha.
Special thanks to our transcribers for their help with transcribing this suhbah.
Original Date of Suhbah: May 19, 2020
Related Articles: 
Please Donate and support us to spread these heavenly knowledges.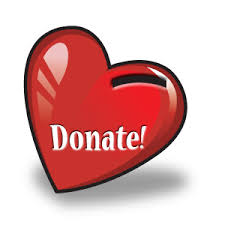 Copyright © 2020 Naqshbandi Islamic Center of Vancouver, All Rights Reserved.