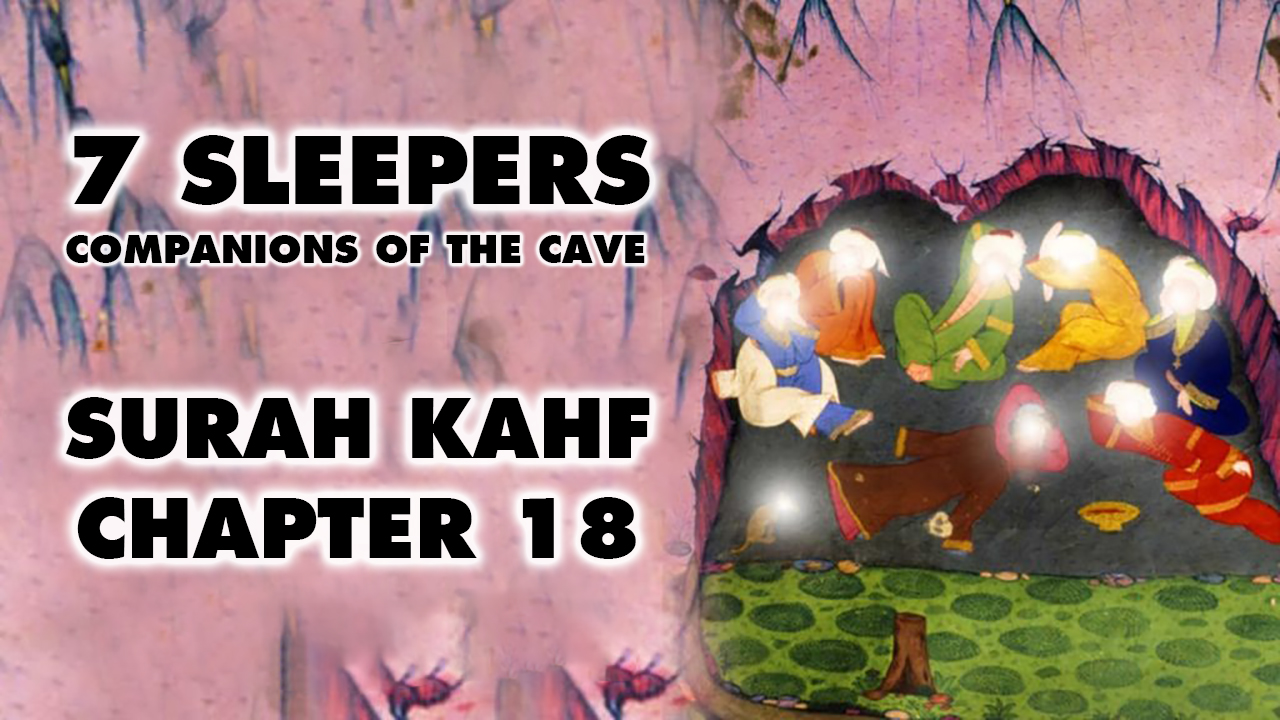 Why 7 Sleepers' Hearing Was Veiled – Tafsir Surah Kahf (Chapter 18)
From the Realities of Mawlana Shaykh (Q) as taught by Shaykh Nurjan Mirahmadi
A'udhu Billahi Minash Shaitanir Rajeem
Bismillahir Rahmanir Raheem
I seek refuge in Allah from Satan, the rejected one
In the Name of Allah, the Most Beneficent, the Most Merciful
Alhamdulillahi Rabbil 'aalameen, was salaatu was salaamu 'alaa Ashraful Mursaleen, Sayyidina wa Mawlana Muhammadul Mustafa ﷺ. Madad ya Sayyidi ya Rasulul Kareem, Ya Habibul 'Azeem, unzur halana wa ishfa'lana, 'abidona bi madadikum wa nazarekum.
Guidance From Awliyaullah (Saints) in the Month of Safar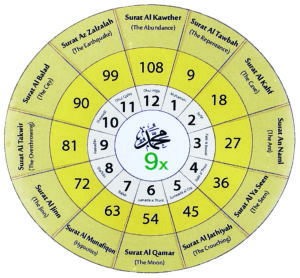 In this holy month of Safar, Subhana man huwa 'Alim al-Hakim (Glory be to my Lord, the All-Knowing, the Wise). The Muhammadan Way app, download the app, click on the month, Safar. Then the realities and the zikr (Divine remembrance) of Safar is the guidance from awliyaullah (saints). That, in the house of commons people can do whatever they like. They follow guidance from surah 1 through 12.
Each month has a tajjali (manifestation) and each month has a dress upon the servant of the Divine. Those whom Allah (AJ) want to guide – rushd. We have in Farsi to become rushd, from Rashidin, guidance. 'Kamilin (perfected) wa Rashidin (rightly guided)', what we say in Jum'ah (Friday Prayer). This means also for us is rushd, is to be ripened. That you are not green – everything green – but Allah (AJ) wants you to mature and to be in the way of rijal and from rijal, from Ibadullah (devoted servants of Allah (AJ)). Ibadullah is highest because Allah (AJ) gave them ayn and gave them knowledges, ancient knowledges. Rijal, they are in training to receive that reality.
Allah (AJ) Veiled the Hearing of Ashab ul Kahf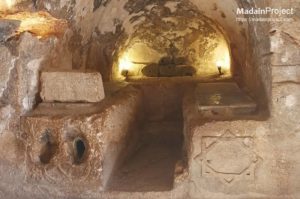 So, it means that this holy month's dress is that Allah (AJ) want to bestow upon these House of Lords, these lofty souls in which he has destined for them guidance of a higher understanding. So, it means the cave at the front is telling them the adab (manners). Those who go back and they read verse by verse to understand. The beginning is the adab and warning from Allah (AJ) that, 'Don't do bad. Ask for this kitab (book) to come into you. Warn them from badness.' Now have you heard about Ashab ul Kahf (Companions of the Cave)? And the details of Ashab ul Kahf? That they submitted themselves for their Lord and Allah (AJ) placed upon them a veil on their hearing.
﴾فَضَرَبْنَا عَلَىٰ آذَانِهِمْ فِي الْكَهْفِ سِنِينَ عَدَدًا ﴿١١
18:11 – "Fadarabnaa 'alaa aazanihim fil Kahfi seneena 'adadaa" (Surat Al-Kahf)
"Then We draw (a veil) over their ears, for a number of years, in the Cave, (so that they heard not)" (The Cave, 18:11)
We talked today, right before the zikr, why would a veil on hearing have to do with you becoming closed eyes and annihilating in Divinely Presence? Why Allah (AJ) didn't say, 'I put a veil on their eyes and they slept for 309 years?'
The Sleepers of the Cave Ran From Physical Desires to the Divinely Presence
The Sleepers of the Cave, the Sleepers of Ephesus in Christianity, it was from old ancient reality. These 7 sleepers, Allah (AJ) described, that they left the negativity of the physical world and the demonic desire from it. They gave from their status away to run towards the Divinely Presence. We talked about the mannerisms of that cave, that every testing comes to see if you're wild. Then Allah (AJ) said, 'If you're passing the testing and the continuously in life bombarding.' SubhanAllah, as soon as this month opened, all this craziness all over the world, and all over the spiritual world of the internet. Every tariqah (spiritual path) is now jumping back and forth, and fighting and yelling and all the dogs come out. The ones who want to show their real characteristic, groveling and barking, real vashi, real crazy. 
Don't Participate in Fitna! You're Being Tested By a Higher Source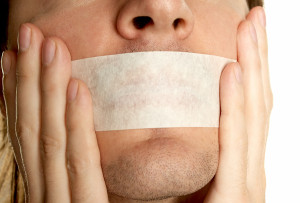 When this month, if they were trained correctly, they should have been trained, stay quiet. Definitely don't participate in fitna (confusion) because you're being tested by a higher source. Soon as you stay quiet, you understand. Allah (AJ) want to give you something and begin to describe that, 'I'm going to put a veil on their hearing and put them into submission' being the importance of the people of samina wa atana.
﴾إِنَّمَا كَانَ قَوْلَ الْمُؤْمِنِينَ إِذَا دُعُوا إِلَى اللَّـهِ وَرَسُولِهِ لِيَحْكُمَ بَيْنَهُمْ أَن يَقُولُوا سَمِعْنَا وَأَطَعْنَا ۚ وَأُولَـٰئِكَ هُمُ الْمُفْلِحُونَ ﴿٥١
24:51 – "Innama kana qawlal mumineena idha du'ao ilAllahi wa Rasulihi liyahkuma baynahum an yaqolo samina wa atana, wa olaika humul muflihoon." (Surat An-Nur) 
"The only statement of the [true] believers when they are called to Allah and His Messenger to judge between them is that they say, "We hear and we obey." And those are the successful." (The Light, 24:51) 
They are a nation in which they hear, and they obey, and that the importance of their ears and the soul. The ears are the door to the soul and you can manipulate the soul through the door. The eyes are the window of this soul. You can darken the soul through the eyes.
Slow Down and Contemplate Every Reality Allah (AJ) is Giving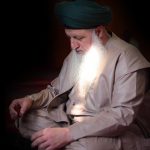 It means then what shaitan (satan) is sending upon the eyes of people – it's continuous darkness, things you should be not looking at. It's coming, bombarding the soul, bombarding the heart. But what Allah (AJ) drew our attention in this holy surah is their ears were veiled and they went into their annihilation. So, then the importance of the ears – how to discipline the ears, and the importance in tafakkur and contemplation. That anyone whom wants to be from that understanding, they must be living a life of contemplation, of meditation, of tafakkur. If you don't stop to smell the roses, life has already passed you by. You're going too fast through the process and that you're not slowing down to contemplate, to smell the fragrance of every reality that Allah (AJ) is giving.
Listen to Salawats to Protect Your Ears from Shaitan's Whispers
As soon as they take a path, they want to contemplate, they slow down. They read a little bit and meditate. They contemplate. Then they been taught by their shaykhs that there is a tremendous secret on your ears. That every time you sit and make tafakkur (contemplation), listen to salawats (praises on Prophet Muhammad ﷺ). Don't leave your ear to be unattended. Shaitan will enter in through your ear and begin to put every type of negativity into your ear. You think you're receiving inspiration and you've already been fooled. Inspiration does not come through the ear. You're not waiting to hear something from your ear because that's going to be shaitan whispering. So, you put salawats on your ear. You're going to hear through your consciousness.
Spiritual Hearing is Through the Soul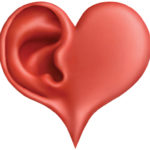 Hearing at this level is through the soul. When you hear something pleasant and you're listening to Qur'an and you're listening to salawats, you're listening to these beatific praisings. You're allowing them to put you into a haal (spiritual state). You begin to feel a beatific breeze and energy. This energy is moving onto your hearing, moving into the hearing, and begins to emanate within the soul, like a haal. When they can reach a state of feeling that beatific energy, every inspiration come to the soul at that level. When they're hearing that beatific energy, they're feeling that energy. Then when they begin to contemplate ayatul Qur'an (verse of the Holy Qur'an) that they read, that, 'Ya Rabbi, expand my understanding.' Or from the kalam al awliya, the books of awliyaullah. They read and it's alive. It must be at every moment giving more knowledge. Unfolding. It's not one sentence. One sentence will infinitely unfold in the depth of its reality that cannot be comprehended.
The 7 Sleepers Followed the Sun
So, it means that when they're meditating, then they stop and contemplate. That's what Allah (AJ) describing, 'These are the ahle tafakkur (people of contemplation). None of you understand, except the people of tafakkur.'
﴾إِنَّ فِي ذَٰلِكَ لَآيَاتٍ لِّقَوْمٍ يَتَفَكَّرُونَ ﴿٤٢…
39:42 – "…Inna fee zaalika la Aayaatil liqawmai yatafakkarroon." (Surat Az-Zumar) 
"Indeed in that are signs for a people who give thought." (The Troops, 39:42) 
They read ayatul Qur'an and they sit and contemplate. They hear the Qur'an; it's playing in the background. They're concentrating on what's being recited and it begins to inspire into their heart and their soul and speak to them and begin to teach them. So, then Allah (AJ) draws attention that we veiled their ear and they went out. Then describes the Sleepers that they don't move. The sunshine comes, they move to the right, the sunshine, they move to the left.
وَتَرَى الشَّمْسَ إِذَا طَلَعَت تَّزَاوَرُ عَن كَهْفِهِمْ ذَاتَ الْيَمِينِ وَإِذَا غَرَبَت تَّقْرِضُهُمْ ذَاتَ الشِّمَالِ وَهُمْ فِي فَجْوَةٍ مِّنْهُ ۚ ذَٰلِكَ مِنْ آيَاتِ اللَّـهِ ۗ مَن يَهْدِ اللَّـهُ فَهُوَ الْمُهْتَدِ ۖ وَمَن يُضْلِلْ فَلَن تَجِدَ لَهُ وَلِيًّا مُّرْشِدًا ﴿١٧
18:17 – "Wa tarash shamsa idha tala'at tazawaru an kahfihim dhata al yameeni wa idha gharabat taqriduhum dhataash shimali wa hum fee faj watin minhu, Dhalika min ayati Allahi, man yahdillahu fahuwal Muhtadi, wa man yudlil falan tajida lahu waliyyan murshida." (Surat Al-Kahf)
"And You would have seen the sun, when it rose, declining to the right from their Cave, and when it set, turning away from them to the left, while they lay in the open space in the midst of the Cave. That was from the Signs of Allah: He whom Allah, guides is rightly guided; but he whom Allah leaves to stray, for him you will never find Saintly Guide to the Right Way." (The Cave, 18:17)
The Secret of the Sun and Moon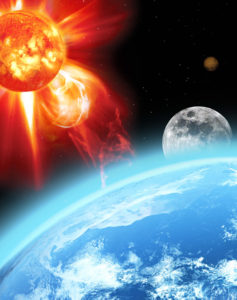 We described in the Shamsul 'Arifeen (Sun of Knowers), this whole way of teaching is based on the superiority of the secret of the sun. "Shams un diya wa qamaran nuran."
﴾هُوَ الَّذِي جَعَلَ الشَّمْسَ ضِيَاءً وَالْقَمَرَ نُورًا وَقَدَّرَهُ مَنَازِلَ… ﴿٥
10:5 – "Huwal ladhee ja'alash shamsa Diya an wal qamara Nooran  …" (Surat Yunus) 
"It is He who made the sun a shining glory/splendor and the moon to be a light (of beauty) …" (Jonah, 10:5)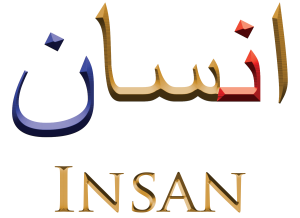 The qamar (moon) takes from the reflection of the diya (Divinely Fire). So, it means the powerful one is the sun. The one who follows is the moon. The nur (light) is the reflection of the diya. The diya is a fire. "Insan" has two noons in his name. In the center is a sir, is a secret. Nurul anwar wa sirratal asrar (light of every secret and secret of every light) because their diya is an asraar, is a star. They have to be a star. A star is a fire. It's the source of the first noon. If they're going to be nurani,  they must have a heart that lit like a shams (sun) because their heart is on fire, burning bright.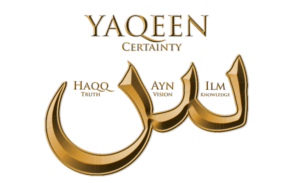 As a result of that Divinely Fire within their heart, of course, their face like a moon shines out, all the light. At that time they are reaching towards kamil. Now, their two noons are lit. The sir, the seen within their insan, is fully activated. Because the seen has the three: Ilm ul Yaqeen (Knowledge of Certainty), Ayn ul Yaqeen (Vision of Certainty), Haqq ul Yaqeen (Certainty of Truth). So, their secret is lit and opened.
The Highest of Suns is Sayyidina Muhammad ﷺ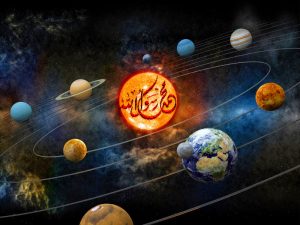 So, it means this insan and that reality of the sun which means then the highest of the suns, the highest of the stars in all this universe is Sayyidina Muhammad ﷺ. So, Shamsul 'Arifeen (Sun of Knowers) is about that reality of the sun sending its light. The planet, the star that sends its light and everything is orbiting around that reality.
So then the Sleepers, this level of awliyaullah, which there are 7 of them on this Earth and one lion who guards the gate. These 7 souls take from that reality and Allah (AJ) describe them in a code for people that they don't move without the isharat (sign) of the sun. They move left, they move right (Holy Qur'an, 18:17)
This means they're in such a taslim (submission). Their whole being is in taslim because they describe your taslim should be like a dead body. Don't show any will. Even more than a dead body because dead body will complain if you wash it with cold water. So, awliya (saints) come and say, 'No, you should be more than even that, just in submission.' So, Allah (AJ) described these sleepers that they're in complete taslim. They wait for their isharat (sign) of the sun. They move right, they move left, based on the command.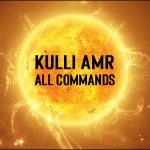 So, where we saw in Lailatul Qadr, "Wa malaa-ikatu war rooh, kulli amr, salamun hiya hattaa mat la'il fajr."
﴾تَنَزَّلُ الْمَلَائِكَةُ وَالرُّوحُ فِيهَا بِإِذْنِ رَبِّهِم مِّن كُلِّ أَمْرٍ ﴿٤﴾ سَلَامٌ هِيَ حَتَّىٰ مَطْلَعِ الْفَجْرِ ﴿٥
97:4-5 – "Tanaz zalul malaa-ikatu war roohu feeha bi izni-rab bihim min kulli amr. (4) Salaamun hiya hattaa mat la'il fajr. (5)" (Surat Al-Qadr)
"The angels and the Spirit descend therein by permission of their Lord for every Command/affair. (4) Peace it is until the emergence of dawn. (5)" (The Power, 97:4-5)
Every amr (command) is coming from that sun, not the sun of this Earth. The sun of the entire universe. Every angel and the ruh (soul) is waiting for the command of that sun and then disperses all the commands.
Every Movement in the Universe Occurs By Allah's (AJ) Command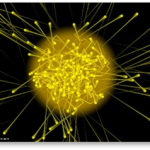 What they understood of the command is what they call a photon, the energy from the sun. They saw that this photon penetrates everything. Allah (AJ) described that photon as a tariq, piercing.
﴾وَالسَّمَاءِ وَالطَّارِقِ ﴿١﴾ وَمَا أَدْرَاكَ مَا الطَّارِقُ ﴿٢﴾ النَّجْمُ الثَّاقِبُ ﴿٣
86:1-3 – "Was Sama e wat Tariq. (1) Wa ma adraka mat tariq? (2) AnNajmu ath thaqib. (3)" (Surat At-Tariq) 
"By the Sky and the Night-Visitant (therein). (1) And what will explain to thee what the Night-Visitant is? (2) (It is) the Star of piercing brightness [Pistol star]. (3)" (The Nightcomer, 86:1-3)
The amr of Allah (AJ), nothing stops it. You can't build a mountain that stops God's command. You can't dig under Earth where the command doesn't come. You can't build a metal cage where the photon doesn't go.
So, the order comes from the reality of the soul that it's at that station. It sends the command to the angels because Atiullaha wa atiur Rasula wa Ulil amre minkum.
﴾ ياأَيُّهَا الَّذِينَ آمَنُوا أَطِيعُواللَّه وَأَطِيعُوٱلرَّسُولَ وَأُوْلِي الْأَمْرِ مِنْكُمْ…﴿٥٩
4:59 – "Ya ayyu hal latheena amanoo Atiullaha wa atiur Rasula wa Ulil amre minkum…" (Surat An-Nisa) 
"O You who have believed, Obey Allah, Obey the Messenger, and those in authority among you…" (The Women, 4:59) 
Angels Disperse All Commands Throughout the Galaxies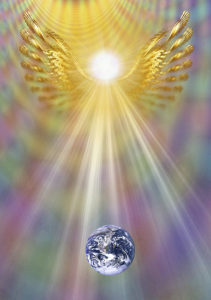 Under the ulul amr (saints) are the malaika (angels). They're waiting for the command and the photon then moves. The command moves throughout this entire galaxy and universe. With everything that Allah (AJ) wanted, the photon hits the leaf and it got its orders from above. How it's supposed to grow, when it's supposed to die, when it's supposed to live, what is its purpose? Allah (AJ) said, 'There's nothing out of His hisaab.' 
﴾تُوْلِجُ اللَّيْلَ فِي النَّهَارِ وَتُوْلِجُ النَهَارَ فِي اللَّيْلِ، وَتُخْرِجُ الْحَيَّ مِنَ الْمَيِّتِ وَتُخْرِجُ الْمَيِّتَ مِنَ الْحَيِّ، وَتَرْزُقُ مَنْ تَشَآءُ بِغَيْرِ حِسَابٍ ﴿٢٧
3:27 – "Tulijul layla fin nahari, wa tuliju nahara fil layl, wa tukhrijul hayya minal mayyiti, wa tukhrijul mayyita minal hayy, wa tarzuqu man tasha'u bi ghayri hisab." (Surat Ali-Imran)
"You make the night to enter into the day and You make the day to enter into the night, You bring the living out of the dead and You bring the dead out of the living, And You give provision to whom You will without measure [unlimited]." (Family of Imran, 3:27)
Realities of the 7 Points of the Holy Face
So, it means that this sun, this power, this way is the Sleepers of the Cave. How to reach towards that reality and the 7 that hold that reality. One on right ear, one on the left ear. One on the right eye, one on the left eye. One on the nostril, one on the tongue. One (right ear), two (left ear), three (right eye), four (left eye), five (nostril), six (tongue), and one [Shaykh points to forehead] that controls.
It means they stand at 7 positions and carrying the 7 Holy Essences of Allah (AJ). They carry that reality, and they are from the people of the Holy Face. So, the surah also describes them. It's like it just put in the middle of the beginning of the surah where it's asking Prophet ﷺ, 'Don't pass these people by whom their whole face is for zikrullah (remembrance of Allah (AJ)).'
﴾وَاصْبِرْ نَفْسَكَ مَعَ الَّذِينَ يَدْعُونَ رَبَّهُم بِالْغَدَاةِ وَالْعَشِيِّ يُرِيدُونَ وَجْهَهُ ۖ وَلَا تَعْدُ عَيْنَاكَ عَنْهُمْ تُرِيدُ زِينَةَ الْحَيَاةِ الدُّنْيَا ۖ وَلَا تُطِعْ مَنْ أَغْفَلْنَا قَلْبَهُ عَن ذِكْرِنَا وَاتَّبَعَ هَوَاهُ وَكَانَ أَمْرُهُ فُرُطًا ﴿٢٨
18:28 – "Wasbir nafsaka ma'al ladheena yad'ona Rabbahum bilghadati wal'ashiyi yureedona Wajhahu, wa la ta'du 'aynaka 'anhum tureedu zeenatal hayatid dunya, wa laa tuti' man aghfalnaa qalbahoo 'an zikrinaa wattaba'a hawaahu wa kaana amruhoo furutaa." (Surat Al-Kahf)
"And keep yourself patient [by being] with those who call upon their Lord in the morning and the evening, seeking His Face;. And let not your eyes pass beyond them, desiring adornments/glitter of the worldly life and do not obey one whose heart We have made heedless of Our remembrance and who follows his desire and whose affair is ever [in] neglect. (The Cave, 18:28)
That don't leave your face from remembering them. Their whole wujud (existence) is for zikrullah, don't pass them by. What they call the 'People of the Bench.' That their whole life is for the face of Allah (AJ). Asking Allah (AJ), asking Prophet ﷺ, 'Don't pass them by', yani, 'Don't leave your nazar (gaze) off them. They're the nobleness of their souls are continuously feeding off of your nazar.' They're relying upon that nazar of Prophet ﷺ that nourishes them, dressed them, blessed them.
Sayyidina Musa (as) Wanted to See Allah (AJ)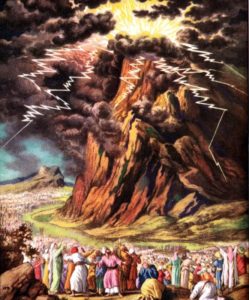 Then begin to describe now the story of Sayyidina Musa (as) because it goes now into how to accompany them. Sayyidina Musa (as), someone whom is kalimullah and he speaks to Allah (AJ). Can you imagine then this path that Allah (AJ) wants is going to be based on extreme humility and humiliation. Humility is not when we say we're humble, but when Allah (AJ) humiliates us. Nabi Musa (as) was one whom speaks to Allah (AJ). He said, 'I want to see you, Ya Rabbi.' He knows who he's talking to and he knows that it's not Allah (AJ). He says, 'I want to see you.' Allah (AJ) said, 'If you can see me, I'm going to send My reflection upon the mountain.' Nabi Musa (as) looked and they say khashiya. He died, annihilated completely into dust in that reality.
وَلَمَّا جَاءَ مُوسَىٰ لِمِيقَاتِنَا وَكَلَّمَهُ رَبُّهُ قَالَ رَبِّ أَرِنِي أَنظُرْ إِلَيْكَ ۚ قَالَ لَن تَرَانِي وَلَـٰكِنِ انظُرْ إِلَى الْجَبَلِ فَإِنِ اسْتَقَرَّ مَكَانَهُ فَسَوْفَ تَرَانِي ۚ فَلَمَّا تَجَلَّىٰ رَبُّهُ لِلْجَبَلِ جَعَلَهُ دَكًّا وَخَرَّ مُوسَىٰ صَعِقًا ۚ فَلَمَّا أَفَاقَ قَالَ سُبْحَانَكَ تُبْتُ إِلَيْكَ وَأَنَا أَوَّلُ الْمُؤْمِنِينَ ﴿١٤٣
7:143 – "Wa lamma jaa Musa limeeqatina wa kallamahu Rabbuhu, qala rabbi arinee anzhur ilayka, Qala lan taranee wa lakini onzhur ilal jabali fa inistaqarra makanahu, fasawfa taranee, falamma tajalla Rabbuhu lil jabali ja`alahu, dakkan wa kharra Musa sa`iqan, falamma afaqa qala subhanaka tubtu ilayka wa ana awwalul Mumineen." (Surat Al-A'raf)
"And when Moses arrived at Our appointed time and his Lord spoke to him, he said, "My Lord, show me [Yourself] that I may look at You." [Allah] said, "you will not see Me, but look at the mountain; if it should remain in its place, then you will see Me." But when his Lord manifested His glory on the mountain, He made it as dust, and Moses fell unconscious. And when he awoke/recovered his senses, he said, "Glory be to You! to You I turn in repentance, and I am the first of the believers." (The Heights. 7:143)
Nabi Musa (as) Witnessed Allah's (AJ) Glory, the Light of Sayyidina Muhammad ﷺ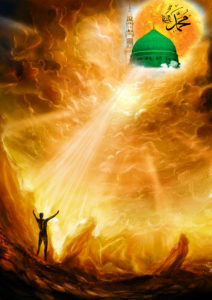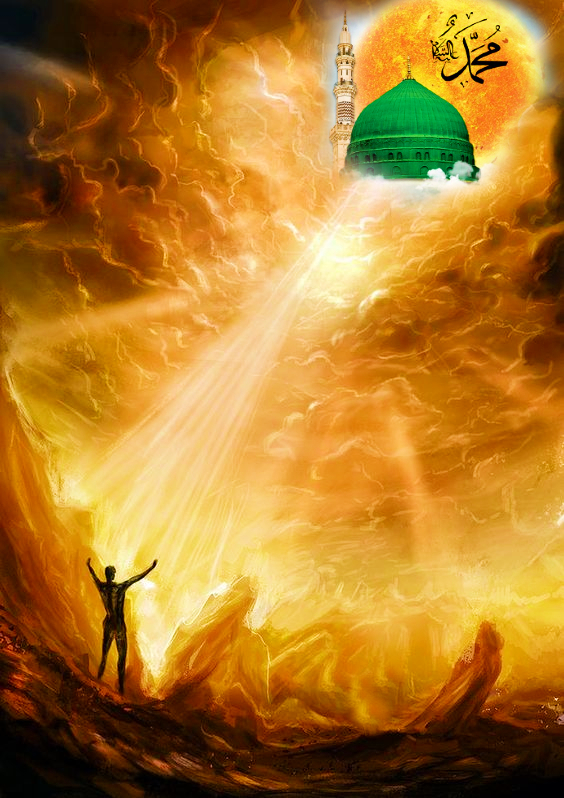 Awliyaullah (saints) come and teach that the Glory of Allah (AJ) is Nabi Musa (as) saw the ruhaniyat (spirituality) and light of Sayyidina Muhammad ﷺ. As a result, out cold. From that point on, Nabi Musa (as) left everything. He took Yeshua (as), and said, 'Ya Rabbi, I don't want to stop until the two rivers meet of La ilaha illAllah Muhammadun Rasulallah ﷺ (there is no God but Allah and Muhammad ﷺ is his Messenger).'
﴾وَإِذْ قَالَ مُوسَىٰ لِفَتَاهُ لَا أَبْرَحُ حَتَّىٰ أَبْلُغَ مَجْمَعَ الْبَحْرَيْنِ أَوْ أَمْضِيَ حُقُبًا ﴿٦٠
18:60 – "Wa idh qala Mosa lefatahu laa abrahu hatta ablugha majma'a albahrayni aw amdiya huquba." (Surat Al-Kahf)
"Behold, Moses said to his attendant, I will not give up until I reach the junction of the two seas or (until) I spend years and years in travel." (The Cave, 18:60)
'I want a higher rashidin. I want a knowledge, higher. From my state in which I'm at, kalimullah, I want to rushd. I want to be more guided in what you want to give to me. What I witnessed is something of an unimaginable reality.'
Nabi Musa (as) is Sent to Follow the One Who Attained a Rahmah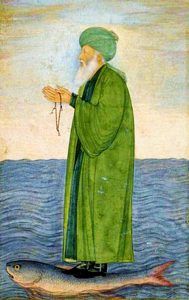 It means they put it in an understanding for us, very basic English. You go back read the ayatul Quran and you find how kalimullah all of a sudden dropped and left everything for that reality? Then Allah (AJ) said, "I'll send you to one of my servants whom had a rahmah (mercy), attained his rahmah, and then We taught him knowledges."
﴾فَوَجَدَا عَبْدًا مِّنْ عِبَادِنَا آتَيْنَاهُ رَحْمَةً مِّنْ عِندِنَا وَعَلَّمْنَاهُ مِن لَّدُنَّا عِلْمًا ﴿٦٥
18:65 – "Fawajada 'abdan min 'ibadinaa ataynahu rahmatan min 'indina wa 'allamnahu mil ladunna 'ilma." (Surat Al-Kahf)
"So they found one of Our servant from among Our servants, on whom We had bestowed Mercy from Ourselves and whom We had taught [unseen/heavenly] knowledge from Our own Presence…" (The Cave, 18:65)
Not he studied fiqh and then he became a wali (saint). It's actually the reverse. If you study too much, you actually become very hard and the rahmah never enters to you. You're aggressive and you write horrific letters, and you're out and yelling and screaming, and using your tongue and your fingers against awliyaullah (saints). It's not what Allah (AJ) described. Allah (AJ) said that, he attained a rahmah. This means what? He was dressed by a Muhammadan light. Of course that Muhammadan light is going to come with uloom ul-awaleen wa 'l-akhireen (knowledges of the beginning and the end). Every knowledge will be bestowed into the heart of that Muhammadan light.
The Story of the Dead Fish Coming Back to Life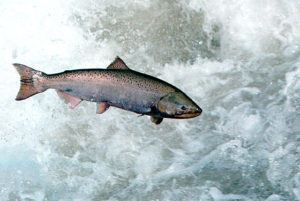 That is what Nabi Musa (as) wanted, 'I want that reality. I will not stop until I reach where the two rivers meet of La ilaha illAllah Muhammadun Rasulallah ﷺ.' (Holy Qur'an, 18:60)
The meeting point with Yeshua (as), his walking, we said many years this story – maybe sometimes it will click for us. He went with Yeshua (as) with a dried fish. He went, went, went, and said, 'Now, I'm hungry. What happened? Let's have some lunch.' He says, 'Ajeeb (strange).' The word is ajeeb in Qur'an. He says, 'It's ajeeb. When we were back where the rock was, I put the dead fish down, houthi, and it jumped into the water.'
فَلَمَّا جَاوَزَا قَالَ لِفَتَاهُ آتِنَا غَدَاءَنَا لَقَدْ لَقِينَا مِن سَفَرِنَا هَـٰذَا نَصَبًا ﴿٦٢﴾ قَالَ أَرَأَيْتَ إِذْ أَوَيْنَا إِلَى الصَّخْرَةِ فَإِنِّي نَسِيتُ الْحُوتَ وَمَا أَنسَانِيهُ إِلَّا الشَّيْطَانُ أَنْ أَذْكُرَهُ ۚ وَاتَّخَذَ سَبِيلَهُ فِي الْبَحْرِ عَجَبًا ﴿٦٣
18:62-63 – "Falammaa jaawazaa qaala lifataahu aatinaa ghadaaa'anaa laqad laqeena min safarinaa haazaa nasabaa. (62) Qaala ara'ayta iz awainaaa ilas sakhrati fa innee naseetul hoota wa maaa ansaaneehu illash Shaitaanu an azkurah; wattakhaza sabeelahoo fil bahri'ajabaa (63)" (Surat Al-Kahf)
"So when they had passed beyond it, [Moses] said to his boy, "Bring us our morning meal. We have certainly suffered in this, our journey, [much] fatigue. (62) He said, "Did you see when we retired to the rock? Indeed, I forgot [there] the fish. And none made me forget it except Satan – that I should mention it. And it took its course into the sea amazingly (63)". (The Cave, 18:62-63)
Awliyaullah Are Muhyil Qulub, Revivers of Hearts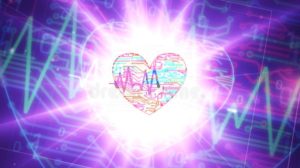 So, if you don't have tafakkur, you think this is a real interesting story of dried fish jumping in oceans. It's not about a dried fish. Today, today, right now, how do you use Holy Qur'an? Awliyaullah come and teach you, 'No, that was a big sign for Sayyidina Musa (as).' That you're going to come to those people of al Hayat (ever-living). They have a special dress upon them. They're muhyil qulub (reviver of hearts), that they inherit from Sayyidina Muhammad ﷺ. Muhyil qulub, that they're going to revive your dead heart. As soon as he walked by the fish, it came to life, went into the water, went back into the water.
Secrets of Huroof: "Hey" and "Waw"
So, La ilaha illAllah, hey waw. Hey waw connects to what? Because it's not broken. Because La ilaha illAllah Muhammadun Rasulallah ﷺ, right?
لآ اِلَهَ اِلّا اللّهُ مُحَمَّدٌ رَسُوُل اللّهِ
La ilaha illAllah Muhammadun Rasulallah ﷺ
There is no God but Allah and Muhammad is his Messenger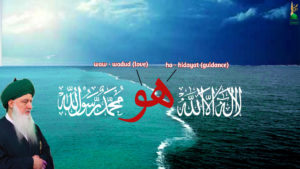 So, the hey of hidayah (guidance) with the waw of Wadood (the Most Loving) actually connects to the meem. So, if you stop at the meem, it's Allahumma. Allahumma. So, why do you say Allahumma? They say it means 'Allah' (AJ). No, it doesn't mean Allah (AJ). Allah (AJ) means Allah (AJ). What's Allahumma? Allahumma, Allahumma, Allahuma, it's not Allah (AJ). Allah (AJ) is Allah (AJ). So, La ilaha illAllah, hey waw, then meem. Then Muhammadun Rasulallah ﷺ, it unfolds all its realities. Nabi Musa (as) said, 'I want this Hu. I want to know more about this hadi, this guide that you just showed me unveiled all his lights onto me. I want to understand that reality.'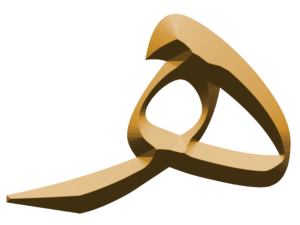 That hey is also like a cave and inside the cave has a waw because we're on the cave month and everybody has to enter into the cave. Nabi Musa (as) wanted the cave. The tajjali for the month, Subhana man huwa 'Alim al-Hakim (Glory be to my Lord, the All-Knowing, the Wise). This is a month in which Allah (AJ) going to test, and as a result of the test, He's going to give them knowledge and wisdom of what Sayyidina Musa (as) wanted to achieve of that reality. Said, 'I want from that reality where the fish came alive.'
Guidance From Awliya Revive Our Souls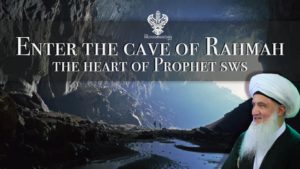 They said, 'Don't then judge the association of awliyaullah (saints) based on their beards and the colours of their jubba (robe), but on how fresh and alive their garden is' because they inherit from that reality. It means the garden that's alive, that the souls are coming to life. As a result of their life, they're blossoming and blooming. They have a himmah (zeal) and hidayat (guidance). They have all of that love for Sayyidina Muhammad ﷺ.
So, it's not what you judge to think, 'Oh, that one is like this. This one like that.' Allah (AJ) giving the criteria, 'No, when Nabi Musa (as) got his sign was from the people of hayat.' There are souls out there that they revive the dead. They're dressed from that tajjali (manifestation) and if they can bring a dead fish to life, that fish is symbolic of the soul. They can bring the souls reality back and that that soul become prosperous and swimming in the oceans of La ilaha illAllah Muhammadun Rasulallah ﷺ.
Subhana rabbika rabbal 'izzati 'amma yasifoon, wa salaamun 'alal mursaleen, walhamdulillahi rabbil 'aalameen. Bi hurmati Muhammad al-Mustafa wa bi sirri surat al-Fatiha.
Special thanks to our transcribers for their help with transcribing this suhbah.
Original Date of Suhbah: October 17, 2019
Related Articles:
Please Donate and support us to spread these heavenly knowledges.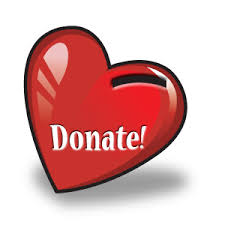 Copyright © 2021 Naqshbandi Islamic Center of Vancouver, All Rights Reserved.