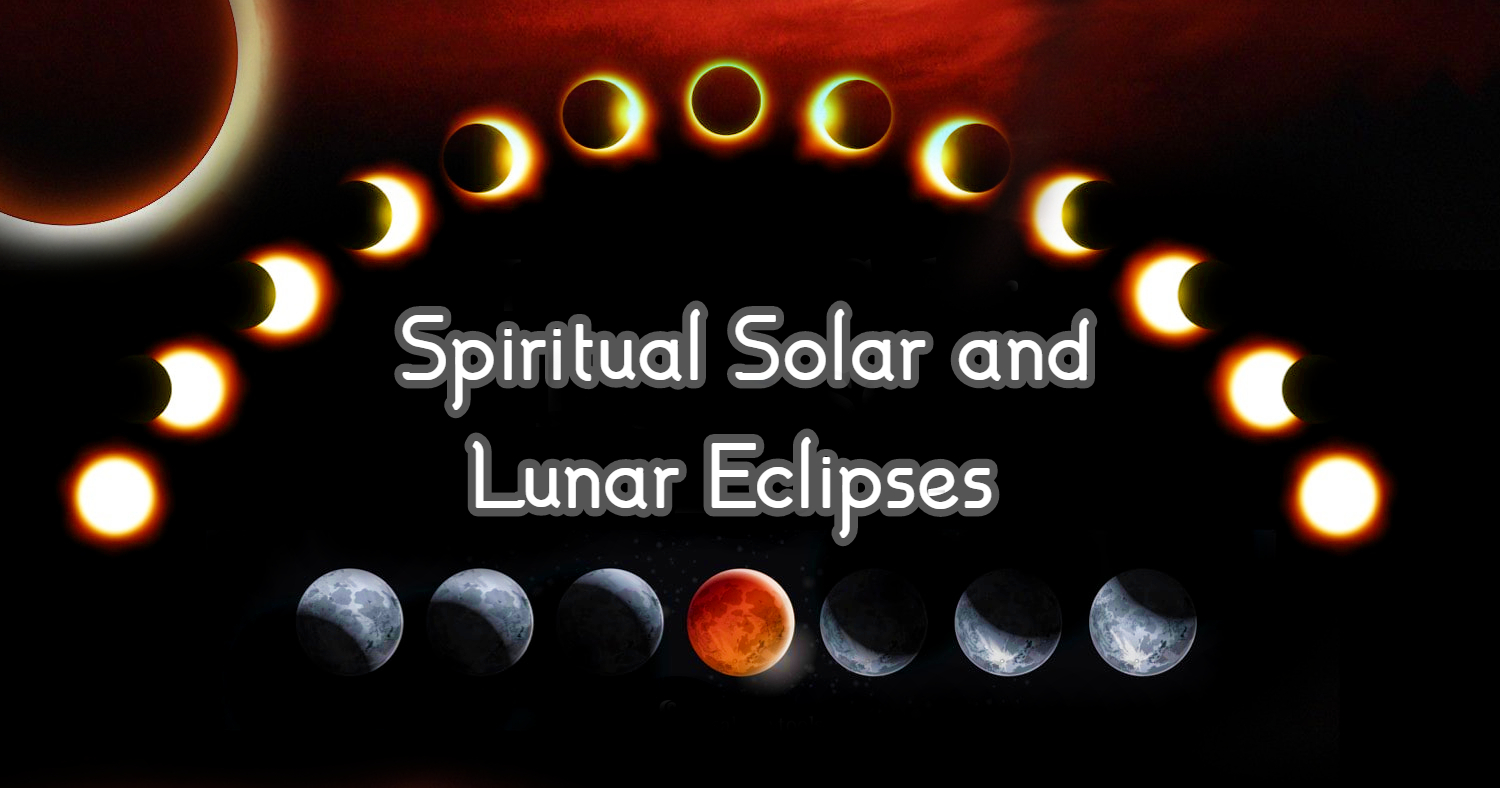 What Do Solar And Lunar Eclipses Mean Spiritually? Meditation Q&A
From the Realities of Mawlana (Q) as taught by Shaykh Nurjan Mirahmadi.
A'udhu Billahi Minash Shaitanir Rajeem
Bismillahir Rahmanir Raheem
I seek refuge in Allah from Satan, the rejected one
In the Name of Allah, the Most Beneficent, the Most Merciful
QUESTION: Sayyidi, how to deal with a sudden anxiety attack even when someone is reciting their awrad, especially when we don't know why we are so anxious?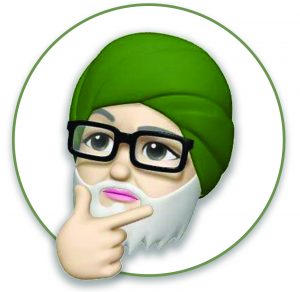 Shaykh Nurjan Mirahmadi: Yeah, anytime we are doing our spiritual practices, A'udhu Billahi Minash Shaitanir Rajeem, that you're dealing with energy. And when there is energy around and you're not familiar with something, your soul sees but you don't. So, if your soul is sensing something from an energy while you're meditating and practicing or your soul senses something, a difficulty, an issue, something happening. Remember the body is in a state of heedlessness, and the soul is hyper-alert. And that's why when the practices are too heavy and too often or too much, then the soul can become hyper-alert. And the physicality is not ready for that. So, then it depends on what issues are happening, when they're happening.
If you're doing the awrad (daily practices) and feeling the anxiety coming or you're not doing the awrad and you're feeling, so everything has to be very specific to your condition. Then we can prescribe, inshaAllah, based on what you're describing as far as, 'Is it during your meditation? Is it during the practices? Is it because of too many practices and energies?' And these are all things that which you can email. So, you can email the [email protected], describe what's happening, and then we try out best to address that, inshaAllah.
QUESTION: Sayyidi, can you please give us guidance about what solar/lunar eclipses are and how they affect us spiritually? And how to protect ourselves during eclipses?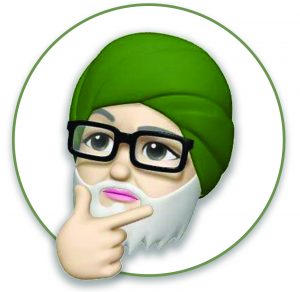 Shaykh Nurjan Mirahmadi: Yeah, that best to know that Prophet ﷺ had concerns during the eclipse. And that they would enter into the salah (prayer) and stay in sujood (prostration) while the eclipse is taking place. And there is an importance with the sun, the moon, and the earth. And everything that happens is a sign and an isharat (sign). And generally, these are a warning signs of difficulties that come to earth and that are heading onto earth. And we know that we are in difficult times already.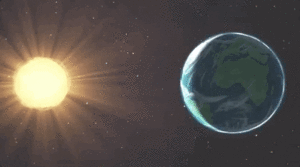 Best not to look at those because of the energy that comes and whatever difficulty is being. And the guidance of that difficulty or sign of that difficulty that coming onto earth, don't go out staring at it. It may have a negative effect upon insan (mankind) and an unpleasant energy for those who are sensitive and subtle towards energy. Best to avoid those situations of looking at that and to pray that, 'Ya Rabbi, if anything is of a difficulty coming, that grant us a najat (salvation) and a salvation through it, a protection through every type of difficulty.' We are living in a difficult time in which these pandemics and difficulties will keep coming.
That when one wave goes, another wave comes so to live a life of preparedness. When things become better, it's not a time to become heedless, but to go out and get the supplies that you couldn't get before. Make sure your house has disinfectants, your house has all the chemicals, all the necessary supplies that you need so that you can re-stock and at least be prepared for an event of difficulty. That one came and many people were caught off-guard. At least now we live a life of preparedness.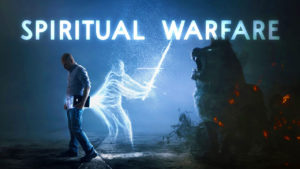 To have whatever is necessary for our survival to the best of our ability, that we should keep these things within the home and for times of pestilence and other types of difficulty that enter into the earth. That have whatever you can get of things that will stop the pestilence, the chemicals that you need for disinfectants and all of these types of things to live a life of preparedness, to show Allah (AJ) that 'Ya Rabbi, we understand. We understood the signs and we try to live our best to be prepared, inshaAllah.'
QUESTION: Sayyidi, what other ways can one support if one is a stay-at-home mom without income?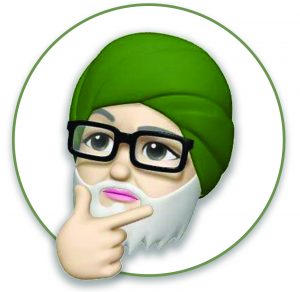 Shaykh Nurjan Mirahmadi: That alhamdulillah, through your prayers and du'a (supplication), and to be of service. If there is time that is available and there is a service that you can provide, then alhamdulillah. You email the [email protected] on what your abilities or your God-given gift. We have so many people now translating and trying to be of service to translate in their native tongues, in Spanish, in French.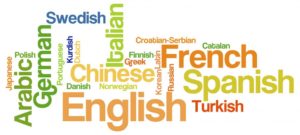 We need more Spanish, we need more French, we need every language possible. Bengali, we need Hindi, we need Russian. So, alhamdulillah, there is always a way to be of service and inshaAllah, Allah (AJ) open a way in our hearts in which to make us to be of service to Prophet ﷺ inshaAllah, Sayyidina Muhammad ﷺ inshaAllah.
QUESTION: Someone is asking for clarification. Sayyidi, this is the month of binary codes. What does that mean?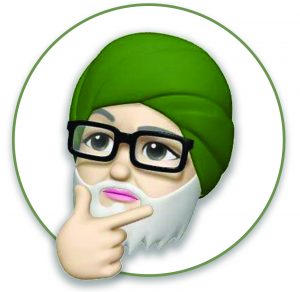 Shaykh Nurjan Mirahmadi: That's clarification or is that the whole talk? [Shaykh laughs]. Yeah, there are articles on Shawwal so please download the app and click on the articles. Because in this type of form, I can only talk for a few minutes. I don't want to pass that by. It's not trying to be rude but we have all those articles on Shawwal. And the website; it's all tagged. Every article on the website on nurmuhammad.com. That's why [email protected].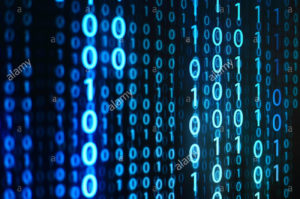 Nurmuhammad is an immense resource. Thousands and thousands of pages of articles and mainly tagged pretty good. So, you can go into the search on the website and type in Shawwal. And you should pick up the videos, the articles and whatever possible. Shawwal is the binary code and it's the reality of 'ON' and 'OFF.' That Ramadan annihilates the servant to be off because the blessings of fasting. And now the 10 represents 1 and 0, that you're now being taken to the presence of the 1. Our life is about being 'ON and OFF.'
As much as you are going to be off in dunya (material world), you're going to reach towards the 1 of malakut (heavenly realm). As much as we are going to be on in dunya where it's all about our dunya life, as much as we are distant from the malakut. So, this code is continuously flowing. When we drop down – and it's continuous – when we are dropping down in our dunya reality and being crushed and going through testing, your malakut is rising. And you should be about that time to meditate and feel that energy.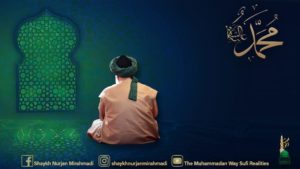 And that's why khalwah (seclusion) and chilta, the times in which they were ordered into seclusions was to drop down and to reach that state of death. They are cut off from everything, and they meditate and contemplate to reach towards that reality. And a state of like almost dying coming into the khalwah through testing and difficulty and worshipness. And they begin to lower that energy of dunya and mulk (earthly realm). And Allah (AJ) begin to open for them their reality of malakut. And that one begin to appear for them on the horizon of their heart in which to see what Allah (AJ) wants them to see, inshaAllah.
QUESTION: Sayyidi, is it possible to feel heartbeats during the silent heart zikr on our right side, not our left side? Also is seeing a dark dot while meditating or hearing a whistle in our left ear mean something?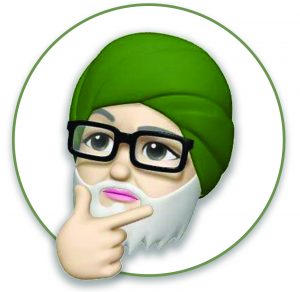 Shaykh Nurjan Mirahmadi: Yeah, anything can mean anything but do you focus on it? No. So, that's why you are trying to keep your focus. So, imagine that you are on a bus to the presence of Sayyidina Muhammad ﷺ, and on this bus you keep looking at the view and the scenery instead of doing the salawats (praisings), the practices that you are preparing yourself now to enter into the presence of that reality. So, the whole process of distraction is to distract the servant from their target. So, those horizons and visions on the side and left and front, they are not as significant as negating oneself.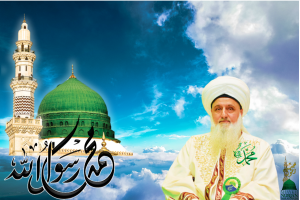 That 'Ya Rabbi, I don't need to see anything, I'm nothing, I'm nothing. I close my eyes and I want to be in Madinatul Munawwara. Let me to reach to oceans of power.' Now you see this coming and that could be a distraction. You can see a vision of this coming and these are all distractions. That, tell and negate yourself to be nothing. 'I'm nothing, I'm nothing, and I'm not here for the visions, ya Rabbi. I want to reach towards this ocean of power. I want to be in the presence of Sayyidina Muhammad ﷺ and I want to do my salawats and feel the energy of my salawats.'
Because if you allow the imaginary world of visualizing and those whom have a very strong imagination can all of a sudden lose themselves in an imaginal world. 'You know, I saw the fairies coming. I saw these things are floating. I saw all these stars were shooting.' And then instead of your focus and zikr (remembrance) where you are trying to achieve and reach your destination, you become distracted. And that's why Naqshbandiya veils the servant until they reach their destination. When the destination, it's not the Heavenly Kingdom but the destination is into the inner core of their bad character.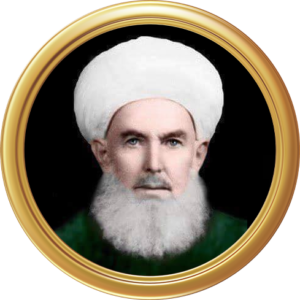 Naqshbandiya, the minute they join and partake in the Naqshbandiya way, Shaykh Abdullah al-Faiz Dagestani's (Q) promise is that, 'I will lift that servant immediately to my maqam (station). What Allah (AJ) dressed me from, I will dress that servant.' And their journey is not into the heavens, but into their bad character. And until they go deep into their bad character, resolve their bad characteristics, take away all their bad desires, then that vision will become clear and clearer because you already achieved those stations within the heaven. So, it is moving to the heavens, but the most powerful way is to move inside yourself.
So, you rid the veils of your humanity which are the thickest veils of bad character. So, as you're burning through them and the shaykh is describing this interaction with the shaykh is so to burn your bad characteristics, most of which you didn't know existed within you. Because once you start to deal with the shaykh, you start to debate and argue and you didn't like this advice. You thought that this advice was something else and, 'But my mum advised this, and my dad advised this and my brother advised that.' And all of those who bring out those characteristics of the most difficult characteristics, and these are hijab al bashariya, the veils of humanity and the thick, bad characteristics that have to be drilled through, inshaAllah.
QUESTION: Sayyidi, on the spiritual path, how many hours of sleep on average does one sleep when someone has become a mureed from a muhibeen?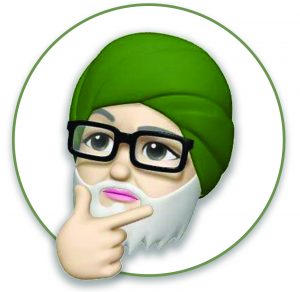 Shaykh Nurjan Mirahmadi: Yeah, the rule that Mawlana Shaykh (Q) teaches is eight hours. Get your good eight hours of sleep. And keep struggling against oneself. Eight hours of worshipness and eight hours of work, and your eight hours of sleep. Your worshipness includes your salah (prayer) and the time you spend with your family and loves ones so that they can feel the presences of that person and that reality. And as they progress and progress, it's not a matter of you sleeping less. It's the energy will become so intense, it's difficult to sleep. So, it's not a matter of trying to keep yourself awake and then I have to have coffee and, you know, fall and stumble around the house.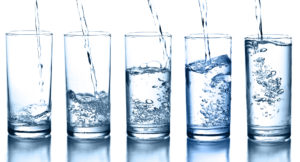 The energy is coming so heavy onto that servant that they just can't sleep. And that's by Allah (AJ) and not by you. So, it's not a matter of something you have to tarbiya (discipline) yourself so much. Now to go too deep into sleep and miss all your prayers, then the result is that before you sleep – your Fajr – before you sleep the night time prayer, drink lots of water, lots of water. And then train yourself to keep making wudu. Get up and then wash, pray your Salatul Wudu (prayer of ablution) on the side of your bed and then go straight to bed. You do this throughout the night so that your sleep is very light. That way you are more attentive and ready for your salah and not going into such a deep sleep. Some people sleep like they're in a coma, inshaAllah.
QUESTION: Sayyidi, is there any wazifa or recitation that can jump start the humility drive and cut out self-love completely so haqqaiq work becomes more easier and efficient?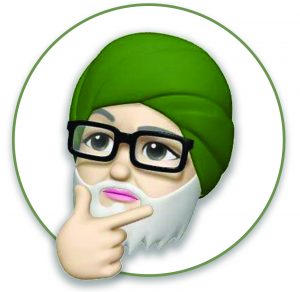 Shaykh Nurjan Mirahmadi: Yeah, be careful for what you pray for. Because humility is usually – it's not self-humility where you bring somebody a cup of water and, 'Oh, how are you? I bring you.' It's where Allah (AJ) is going to send you through a washing machine of humiliation. Where people will humiliate you; people at work will humiliate you, family members will humiliate you. And you'll have to resist fighting and saying, and saying. So, the path of humiliation is very difficult. Try to approach that with patience and slow. There is no fast relief to realities.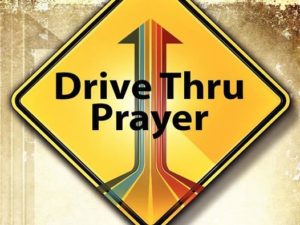 This is not a drive-thru where we try to double up on everything and get everywhere quick. It is a lifelong process. So, by doing the zikr, by doing the meditation, by doing the tafakkur (contemplation), you're building up the tools you need that when someone insults you, you don't reply. You just smile and understand that this is now a test for you. Or you interact with the shaykh and the shaykh will begin to poke at you. So, that to say, 'You're wrong on this, wrong on that.' And you're quick to make a reply, quick to say, 'I want to do this or that.' All of these characteristics – they have to be brought down. So, path of humility is going to take time. It's not something that's easy and there is nowhere to reach in a hurry. This is a life-long process, inshaAllah.
Subhana rabbika rabbal 'izzati 'amma yasifoon, wa salaamun 'alal mursaleen, walhamdulillahi rabbil 'aalameen. Bi hurmati Muhammad al-Mustafa wa bi siri Surat al-Fatiha.
Special thanks to our transcribers for their help with transcribing this suhbah.
Original Date of Suhbah: June 18, 2020
Related Articles: 
Please Donate and support us to spread these heavenly knowledges.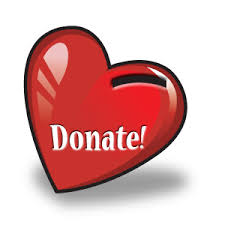 Copyright © 2020 Naqshbandi Islamic Center of Vancouver, All Rights Reserved.