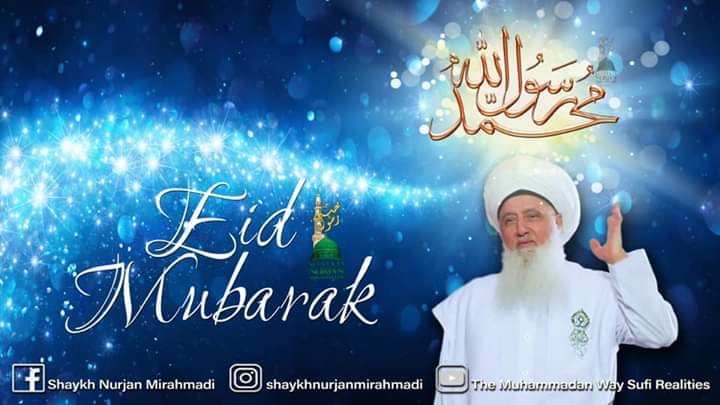 Urdu – Last Night of Ramadan : The Night of Eid رمضان المبارک کی آخری رات: عید کی رات…
Last Night of Ramadan : The Night of Eid 🌹🌹🌹
رمضان المبارک کی آخری رات: عید کی رات/چاند رات 🌙
نبی کریم، سیدنا محمد (ﷺ) کا یہ معمول مبارک تھا کہ وہ عیدالفطر سے پہلے (چاند) رات میں نیند سے اجتناب برتتے۔ ایک روایت میں اس رات کو ' انعام کی رات' (لیلة الجائزہ) کے نام سے موسوم کیا گیا ہے۔(اس رات)اللہ عزوجل اُن لوگوں کو اُن کا اجر عطا فرماتا ہے جنہوں نے ماہِ رمضان، احکامِ شریعت کی تعمیل کرتے ہوئے گزارا، اور اس رات میں ان کی تمام دعائیں اور مناجات قبول ہوتی ہیں۔
لہذا،اس رات میں نفل ادا کرنا پسند کیا گیا ہے۔ نبی کریم(ﷺ) نے فرمایا:" جو شخص ثواب کی نیت سے دونوں عیدین (یعنی عیدالفطر اور عیدالاضحیٰ) کی راتوں میں قیام کرے اس کا دل اس دن نہ مرے گا جس دن سب کے دل مرجائیں گے"[یعنی فتنہ و فساد کے وقت اور قیامت کے ہولناک اور دہشت ناک دن میں محفوظ رہے گا۔] 🙏🏻🙏🏻
( ابن ماجہ)
ان ساعتوں سے مستفید ہونے کیلئے (ہمیں) چاہیے کہ جتنا ہوسکے اس رات میں زیادہ سے زیادہ عبادت کی جائے، اور اپنی ضروریات اور حاجات کیلئے دعا کی جائے۔
سیدنا ابوہریرہ (رضی اللہ عنہ) سے روایت ہے کہ رسول اللہ (ﷺ) نے فرمایا: "رمضان کی آخری رات میری امت بخش دی جاتی ہے"۔ آپ (ﷺ) سے پوچھا گیا کہ کیا اس (رات) سے مراد لیلة القدر ہے۔ اور آپ (ﷺ) نے ارشاد فرمایا: "نہیں۔ (یہ رمضان المبارک کی آخری رات کی فضیلت ہے جبکہ شب قدر کی فضیلت بلکل مختلف ہے) 'حقیقت یہ ہے کہ آخری رات میں، مزدور کو پوری اجرت دی جاتی ہے، جب (اُس کا) کام ختم ہوجاتا ہے اور کام مکمل ہوجاتا ہے۔ لہذا ، انہیں معاف کر دیا گیا۔ " اس رات کو بازاروں میں گزار کر اپنے انعامات سے محروم نہ ہوں۔ 😢😩😭
It had been the practice of the Prophet Muhammad ﷺ , that he would not sleep in the night preceding the day of Eidal-Fitr/festival commemoration the end of Ramadan fast. This night has been named in a tradition as the '🌟 Night of Reward'; Almighty bestows His rewards on those who have spent the month of Ramadan abiding by the dictates of Islamic law, and all their prayers and invocation in this night are accepted.
Therefore, it is desirable to perform Nafl in this night. the Prophet said: '🙏🏼🙏🏼🙏🏼 Whoever stands up – in worship – in the nights preceding the two Eids expecting rewards from his Lord, his heart will not die when the other hearts will die.'
To benefit from this opportunity, one should perform as much worship in this night as one can, and should pray for all one's needs and desires.
Abu Hurairah may Allah be well pleased with him reported that the Prophet Muhammad (ﷺ) said: 'On the last night of Ramadan, my nation is forgiven'. He was asked if that meant on Laylatul-Qadr and he said, 'No'. (This merit is for the last night, the merits of Laylatul-Qadr are quite apart.) 'The truth is that full wages are paid to the worker when the work is over and the work is completed in the last night. Hence, they are forgiven.' Don't Spend That Night in Bazaars and Lose your rewards 😢😩😭
⚡Download App:
► Android App: https://play.google.com/store/apps/de…
► iOS App: https://itunes.apple.com/us/app/muham…
⚡Please Subscribe Now:
https://www.youtube.com/user/NurMir
⚡Please Like Our Main Page:
https://facebook.com/shaykhnurjanmirahmadi/
#salawat #nurmuhammad.com #shaykhnurjanmirahmadi #quran #mawlid