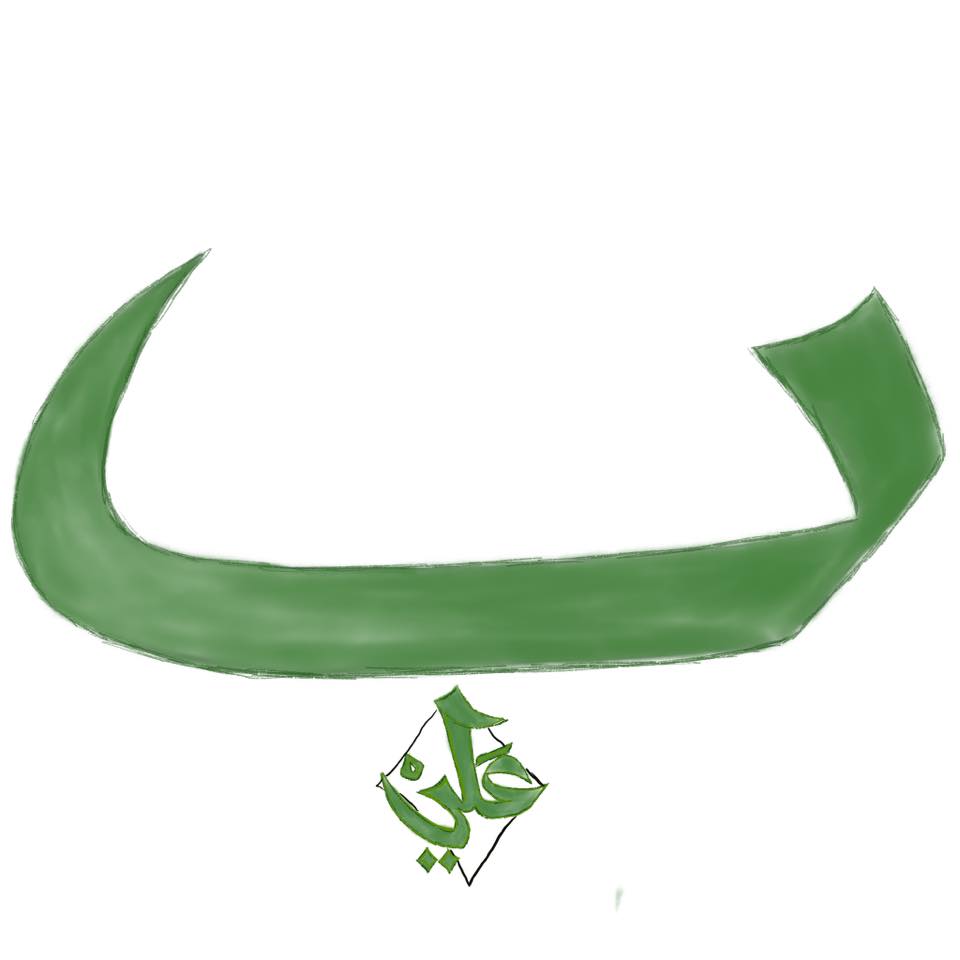 Urdu – DOT "NUQTA"- Dr. Allama Muahammad Iqbal said: "O' Allah, what an exalted posit…
DOT "NUQTA"-
Dr. Allama Muahammad Iqbal said: "O' Allah, what an exalted position Imam Husayn(a.s) possessed, as his illustrious Father (Imam Ali) was the first letter of the Qur'an!"
A tradition says that Imam Ali said, "What is in the Holy Qur'an is in the first chapter (Surah Fatiha); what is in this chapter (Surah) is in the first verse (Bismillah); what is in Bismillah is in its first letter (Ba) and I am the dot below Ba.
Doubtless Imam Ali was acknowledged to be the best expounder of the Holy Qur'an. The Holy Prophet had himself declared: "Ali is with Qur'an, and Qur'an is with Ali".
So inspired by the philosophy of "Nuqta" -(Dot), Baba Bulleh Shah alludes the same notion in his poetry:
Pharh Nukta Chourh Hisabaan Nu
Chadd Dozakh Gor Azaabaan Nu
Kar Bund Kufar Diyaan Baabaan Nu
Ker Saaf Dile Diyan Khuwabaan Nu
Gal Aise Ghar Vich Dhukdi Eh
Ik Nukte Vich Gahl Mukdi Eh
Hold tight to this point, forget your calculations,
Leave the miserable state of unbelief, Do not torment yourself with the fear of death and hell,
For these are imaginary fears. Only into such a house will the truth enter.
At this one point, all talk ends.
Aiwen Matha Zameen Ghisaai Da
Pa Latha Mehraab Dikhaai Da Parh Kalima Lok Hasaai Da Dil Andar Samajh Na Laai Da Kadi Sachi Baat Vi Lukdi Eh Ik Nukte Vich Gahl Mukdi Eh
For no reason you abrade your forehead on the ground, You display reverence at the mehraab,
You recite the kalma to entertain a listener.
But knowledge does not enter your heart.
Can the truth ever remain hidden? At this one point, all talk ends.
Kai Haji Ban Ban Aaye Ji
Gal Neele Jaame Paaye Ji
Hajj Vech Take Lae Khaaye Ji
Per Eh Gahl Keehnu Bhaaye Ji Kadi Baat Sachi Vi Rukdi Eh Ik Nukte Vich Gahl Mukdi Eh
Many return from Mecca as hajjis, Blue shawls across their shoulders.
They profit from the merit earned by haj.
Who can admire such behavior?
Can the truth ever remain hidden?
At this one point, all talk ends.
– Bulhay Baadshah