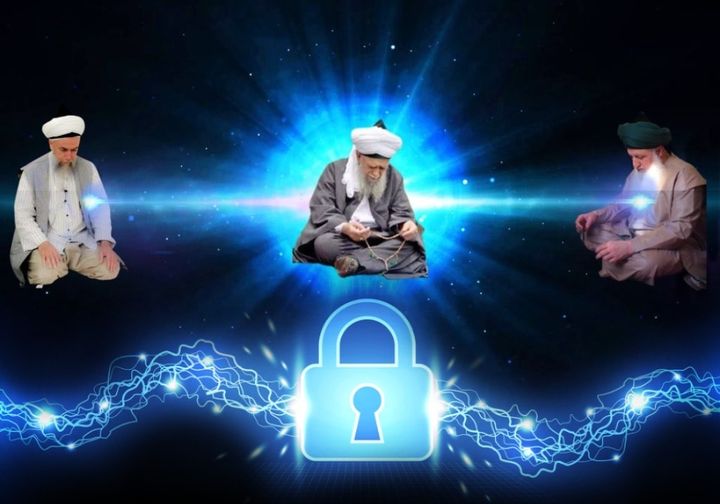 Urdu – سوالات و جوابات – بہشتی حقائق کے لیے اپنا مراقبہ کریں، سراجاً منیراً کی حقیقت کی…

سوالات و جوابات – بہشتی حقائق کے لیے اپنا مراقبہ کریں، سراجاً منیراً کی حقیقت کیا ہے| رجب – دنیا بہت سی مختلف مشکلات میں داخل ہونے والی ہے | 7 میں سے(ہر) 6 زمین پر تباہ ہوجائیں گے| امام مھدی علیہ السلام سب سے عظیم محمدن ھادی(گائیڈ) ہیں[حصہ-اول]
𝐐&𝐀 – 𝐔𝐬𝐞 𝐘𝐨𝐮𝐫 𝐌𝐞𝐝𝐢𝐭𝐚𝐭𝐢𝐨𝐧 𝐟𝐨𝐫 𝐇𝐞𝐚𝐯𝐞𝐧𝐥𝐲 𝐑𝐞𝐚𝐥𝐢𝐭𝐢𝐞𝐬, 𝐖𝐡𝐚𝐭 𝐢𝐬 𝐭𝐡𝐞 𝐑𝐞𝐚𝐥𝐢𝐭𝐲 𝐨𝐟 𝐒𝐢𝐫𝐚𝐣 𝐌𝐮𝐧𝐞𝐫𝐚𝐧 | 𝐑𝐚𝐣𝐚𝐛 – 𝐭𝐡𝐞 𝐰𝐨𝐫𝐥𝐝 𝐢𝐬 𝐚𝐛𝐨𝐮𝐭 𝐭𝐨 𝐞𝐧𝐭𝐞𝐫 𝐢𝐧𝐭𝐨 𝐦𝐚𝐧𝐲 𝐝𝐢𝐟𝐟𝐞𝐫𝐞𝐧𝐭 𝐝𝐢𝐟𝐟𝐢𝐜𝐮𝐥𝐭𝐢𝐞𝐬 | 𝟔 𝐨𝐮𝐭 𝐨𝐟 𝟕 𝐰𝐢𝐥𝐥 𝐏𝐞𝐫𝐢𝐬𝐡 𝐨𝐧 𝐄𝐚𝐫𝐭𝐡 | 𝐈𝐦𝐚𝐦 𝐌𝐚𝐡𝐝𝐢 (𝐚𝐬) 𝐇𝐢𝐠𝐡𝐞𝐬𝐭 𝐌𝐮𝐡𝐚𝐦𝐦𝐚𝐝𝐚𝐧 𝐆𝐮𝐢𝐝𝐞 [PART-1]
Sawalaat O Jawabaat – behishti haqayiq ke liye apna muraqba karen, Siraajan Munira ki haqeeqat kya hai | Rajab – duniya bohat si mukhtalif mushkilaat mein daakhil honay wali hai | 7 mein se ( har ) 6 zameen par tabah ho jaien ge | Imam Mahdi alaihi salam sab se azeem Muhammadan haadi ( guide ) hain [Hissa-awwal]
چنانچہ ہیلپ می پر ای میل کریں کیونکہ مختلف مذاہب (مکاتبِ فکر) اور عبادات کے مختلف اصول ہیں، لیکن ( آپ کوئی سوال کر سکتے ہیں) کچھ بھی جو ان روحانی تعلیمات اور جو ہم بالخصوص سکھاتے ہیں، اس سے متعلق ہو ۔ اور ہمیشہ ایک اصول ہوتا ہے کہ براہِ کرم ان تعلیمات کے بارے میں دوسرے شیوخ سے سوال مت کریں۔ کیونکہ آپ نے انہیں اس مقام پر (لا کھڑا) کیا کہ اگر وہ اس چیز کی تعلیم نہیں دیتے ہیں تو جواب ہوگا: '(یہ ) موجود نہیں ۔' کیونکہ لوگ ان چیزوں کی نفی کر دیتے ہیں جسے وہ سمجھ نہ پائیں ۔ لہذا اگر آپ کے کوئی سوالات ہیں تو بہتر ہے کہ یہاں وہاں نہ جائیں اور جو ہم نے سکھایا ہے اس کے بارے میں لوگوں سے نہ پوچھتے پھریں، (بلکہ) ان تعلیمات سے(ابھرنے والے سوالات) اس شیخ کی طرف لے جائیں(جس نے وہ سکھائیں) ،جو تعلیم (شیخ) نورجان نے دی اس کے بارے (شیخ) نورجان سے دریافت کیجیے، ان شاء اللہ۔
سوال : اَلسَلامُ عَلَيْكُمْ ‎ سَیِّدِی۔ سیدی الہام کیسے سنا جائے؟
مولانا شیخ سید نورجان میراحمدی نقشبندی (ق) : وعلیکم السلام۔ الہام کیسے سنیں؟ یہ ایک پورا طریقہ کار ہے ، تفکر کا اور پھر مراقبے کا، غور و فکر کا – بیٹھ کر کیسے اس چینل کو کھولنا شروع کیا جائے ، یہ نقشبندی براڈکاسٹنگ (نشریات)، آسمانی براڈکاسٹنگ (نشریات) کی طرح ہے۔ لہذا ہم واپس جاتے ہیں تمام بیانات کی طرف، کہ (کیسے) اپنے تفکرکا معمول بنائیں، اپنا مراقبہ کریں،اس بات کو یقینی بنائیں کہ (شیوخ سے )آپکا رابطہ مضبوط ہے، یہ اپنی ڈیوائس کی تعمیر جیسا ہے۔ اپنے اوراد (یومیہ روحانی آداب ) کرنا وائی فائی سے کنیکٹ کرنے ( جڑنے) کے مترادف ہے لہذا اگر آپ اوراد نہیں کر رہے تو آپ کا کوئی کنیکشن نہیں ہوسکتا۔ لہذا یہی خطرہ تھا جسے ہم نے آسمانی وائی فائی کے متعلق بیانات میں عرض کیا ہے کہ آپ یہ کیسے سوچ سکتے ہیں کہ آپ شیخ کے ساتھ رابطہ قائم کررہے ہیں لیکن آپ ان کے(بتائے گئے) اوراد نہیں پڑھتے؟ آپ ان کے سسٹم میں لاگ اِن نہیں ہو رہے ہیں تو پھر اس بات کا خطرہ ہے کہ ہوسکتا ہے ،کیا آپ جانتے ہیں؟ ،(آپ) دوسری مخلوقات اور تخلیقات سے لاگ اِن (ہورہے ہوں) ۔ جو ہمارے اردگرد موجود انسانوں سے دس گنا زیادہ (تعداد میں زمین) گھیرے ہوئے ہیں۔ اللہ (عزوجل) نے ان کے عالم کو ہمارے عالم سے دس گنا زیادہ تعداد میں پیدا کیا۔ لہذا یہ وہ سارے اعمال ہیں جن میں ہمیں جانا اور گزرنا پڑتا ہے ،اپنا رابطہ استوار کرنا، اپنے اوراد پڑھنا ، اپنے آپ کو دھوتے رہنا اور پھر شرعی طہارت قائم رکھنا اور پھر ہر روز یہ مشق کرنا کہ سانسیں لیں اور (شیخ سے) رابطہ بنائیں ، سانسیں لیں اور رابطہ بنائیں ۔ اور پھر شیخ سے درخواست کریں کہ آپ اپنا فیض اور اپنا نور میرے دل میں بھیجیں۔ ایک بار جب ہم یہ تعلق (رابطہ ) محسوس کرتے ہیں تب ہم محسوس کریں گے اس رابطے کی وجہ سے اب ایک الہام پیدا ہوا ہے۔ یہ الہام ہمیں اچھے کام کرنے اور برے کردار سے بچنے کی تلقین کرنے کے لئے آتا ہے اور تبھی ہم غصے اور تمام برے کردار پر قابو پا سکتے ہیں۔ پھر وہ ہم پر مزید فیض نازل فرماتے ہیں لیکن اگر ہر بار جب وہ ہم سے رابطہ شریف کریں اور ہم برے عمل کریں، تو جہاں تک مراقبہ کا تعلق ہے، یہ تعلق ٹوٹ جاتا ہے۔چنانچہ ، نور کا وہ درجہ بندے تک نہیں پہنچے گا ان چیزوں کے باعث جن میں وہ ملوث ہے ، برا کردار اور برے عمل جو وہ کرتا ہے(اسکی وجہ سے) ، اللہ (عزوجل) کی طرف سے فیض کی اجازت رُک جائے گی،" أَطِيعُواللَّه وَأَطِيعُوٱلرَّسُولَ وَأُوْلِي الْأَمْرِ مِنْكُمْ۔ "
…أَطِيعُواللَّه وَأَطِيعُوٱلرَّسُولَ وَأُوْلِي الْأَمْرِ مِنْكُمْ… ﴿٥٩﴾
"اے ایمان والو! اللہ کی اطاعت کرو اور رسول (صلی اللہ علیہ وآلہ وسلم) کی اطاعت کرو اوراپنے میں سے (اہلِ حق) صاحبانِ اَمر کی"
کہ اللہ عزوجل کا فیض سیدنا محمد ﷺ اور سیدنا قاسم ﷺ کے پاس تشریف لاتا ہے ، جو علیہ الصلوۃ والسلام ان تمام حقائق کو تقسیم فرماتے ہیں۔ یعنی اس کے بعد یہ(فیض) اولی الامر(اولیااللہ ) کے پاس جاتا ہے۔ اور پھر اولی الامر(صاحبانِ امر) کو ان بندوں کے دلوں میں سیٹلائٹ کی عکاسی کی طرح اجازت دینی ہوتی ہے اور اس کی عکاسی کی شرط یہ ہے کہ وہ اچھے ہوں اور اچھا اخلاق اور اچھے اعمال کریں۔ اللہ (عزوجل) جنت سے کوئی سنہری شئے کیونکر ایسے برتن میں بھیج سکتا ہے جو گندا اور خود کو آلودہ کردینے والا ہو۔ اسی لئے پھر صفائی کا عمل ( تزکیہ ضروری ہے) – ذکرِ الہی اور تمام مختلف اعمال اور پھر ربط اور اچھے اعمال اور اچھے کردار کو برقرار رکھنے کی کوشش کرنا ان شاء اللہ۔
________________________________________________________________________________________________________________
But email to help me because the different madhabs (school of Islamic Law) and the variations of practices but anything related to these spiritual teachings and what we teach specifically and always a rule that, please don't ask other shaykhs about these teachings! Because you put them on the spot if that's not something they teach then the reply will be, 'Doesn't exist.' Because people like to negate what they don't understand. So it's best to take from these teachings to this shaykh if you have any questions not to go from here to there and asking people about what we've taught, you have to ask Nurjan about what Nurjan taught, inshaAllah.
𝐐𝐮𝐞𝐬𝐭𝐢𝐨𝐧 : As Salaamu Alaykum Sayyidi. Sayyidi, how to hear the inner inspirations?
𝐒𝐡𝐚𝐲𝐤𝐡 𝐍𝐮𝐫𝐣𝐚𝐧 𝐌𝐢𝐫𝐚𝐡𝐦𝐚𝐝𝐢 : Wa Alaikum Salam. How to hear the inner inspirations? That's the whole process of the tafakkur and then the meditation the contemplation – how to sit and to begin to open that channel, that's like a Naqshbandi broadcasting heavenly broadcasting. So we go back into all the talks of making your tafakkur your meditation your contemplation making sure your connection is strong, it's like building your device. Doing your awrad (daily practices) is like connecting to the Wi-Fi so you can't have a connection if you're not doing the awrad. So that was the danger we described in the talks regarding Wi-Fi the heavenly Wi-Fi is that how can you think that you're connecting with the shaykh but you don't do their awrad? You're not logging on to their system then there's a danger that you may be sort of you know logging on to other creatures and beings which of.. which are ten times more prevalent than human beings around us. Allah (AJ) created their realm ten times more in number than our realm. So those are all the processes that we have to go to and go through, is to make the connection to do the awrad to keep ourselves washing and then to be in ritual purity and then practicing every day just to breathe and to connect breathe and to connect and then asking the shaykh to send your faiz (downpouring blessings) and your lights into my heart. Once we feel that connection then we feel that there is now an inspiration because of that connection. That the inspiration comes to us to do good and to abstain from bad character and that's when we can control the anger and all the bad character. Then they send more faiz to us but if each time they connect and we do bad things the connection becomes broken as far as the muraqabah (spiritual connection) is concerned. That, that level of light won't be coming to the servant because the things that they indulge in, the bad character and bad actions that they do, will stop permission of the faiz to come from Allah (AJ), "Atiullah wa atiur Rasul wa Ulil amre minkum."
أَطِيعُواللَّه وَأَطِيعُوٱلرَّسُولَ وَأُوْلِي الْأَمْرِ مِنْكُمْ… ﴿٥٩﴾
4:59 – "…Atiullaha wa atiur Rasula wa Ulil amre minkum…" (Surat An-Nisa)
"… Obey Allah, Obey the Messenger, and those in authority among you…" (The Women, 4:59)
That Allah's (AJ) faiz is coming Sayyidina Muhammad (s) and Sayydina Qasim (s), whom alayhis salatu was salaam (peace and blessings be upon him) distributes all these realities. Means then it has to go to the ulil amre (saints). And then the uill amre have to give permission like a reflection of a satellite into the hearts of these servants and that the condition of that reflection is that they be good and have good character and good actions. For how can Allah (AJ) send something golden from the heaven into something that becomes dirty and is contaminating itself. That's why then the process of cleaning the zikr (Divine remembrance) all the different processes and then trying to keep the connection and good actions and good character inshaAllah.
________________________________________________________________________________________________________________
Chunanchay help me par email karein kyunkay mukhtalif mazahab ( maqaatib e fikar ) aur ebadaat ke mukhtalif usool hain, lekin ( aap koi sawal kar satke hain ) kuch bhi jo un Rohaani talemaat aur jo hum bilkhushoos sikhate hain, is se mutaliq ho. aur hamesha aik usool hota hai ke barahay karam un talemaat ke baray mein dosray shayookh se sawal mat karein. kyunkay aap ne inhen is maqam par ( laa khara ) kya ke agar woh is cheez ki taleem nahi dete hain tou jawab hoga :' ( yeh ) mojood nahi.' kyunkay log un cheezon ki nafi kar dete hain jisay woh samajh na payen. lehaza agar aap ke koi sawalaat hain tou behtar hai ke yahan wahan na jayen aur jo hum ne sikhaya hai is ke baray mein logon se na puchhte phiren, ( balkay ) un talemaat se ( ubharnay walay sawalaat ) is Shaykh ki taraf le jayen ( jis ne woh seekhiye ), jo taleem ( Shaykh ) Nurrjan ne di is ke baray ( Shaykh ) nurjan se daryaft kiijiye, In Shaa Allah .
Sawaal : Salamu Alaikum Sayyidi. Sayyidi ilham kaisay suna jaye ?
Mawlana Shaykh Nurjan Mirahmadi Naqshbandi ( q ): Wa Alaikum Salam ilham kaisay sunein? yeh aik poora tareeqa kar hai, tafakar ka aur phir muraqbe ka, ghor o fikar ka – baith kar kaisay iss channel ko kholna shuru kya jaye, yeh naqshbnadi broadcasting ( nashriyat ), aasmani broadcasting ( nashriyat ) ki terhan hai. lehaza hum wapas jatay hain tamam bayanaat ki taraf, ke ( kaisay ) –apne taffakur ka mamool banayen, apna muraqba karen, is baat ko yaqeeni banayen ke ( shayokh se ) aapka rabita mazboot hai, yeh apni device ki taamer jaisa hai. –apne Awrad ( yomiya Rohani aadaab ) karna WiFi se connect karne ( jurne ) ke mutradif hai lehaza agar aap Awrad nahi kar rahay tou aap ka koi connection nahi ho sakta. lehaza yahi khatrah tha jisay hum ne aasmani Wi-Fi ke mutaliq bayanaat mein arz kya hai ke aap yeh kaisay soch satke hain ke aap Shaykh ke sath rabita qaim kar rahay hain lekin aap un ke ( betaye gaye ) Awrad nahi parhte? aap un ke system mein log in nahi ho rahay hain to phir is baat ka khatra hai ke ho sakta hai, kya aap jantay hain ?, ( aap ) doosri makhloqaat aur takhleeqat se log in( ho rahay hon ). jo hamaray ird gird mojood insanon se das guna ziyada ( tadaad mein zameen ) ghairay hue hain. Allah ( azzwajal ) ne un ke aalam ko hamaray aalam se das guna ziyada tadaad mein peda kya. lehaza yeh woh saaray aamaal hain jin mein hamein jana aur guzarna parta hai, apna rabita ustuwar karna, –apne Awrad parhna, –apne aap ko dhotay rehna aur phir sharai Taharat qaim rakhna aur phir har roz yeh mashq karna ke sansein len aur ( Shaykh se ) rabita banayen, sansein len aur rabita banayen. aur phir Shaykh se darkhwast karein ke aap apna Faiz aur apna Nur mere dil mein bhejen. aik baar jab hum yeh talluq ( rabita ) mehsoos karte hain tab hum mehsoos karen ge is raabtey ki wajah se ab aik ilham peda hua hai. yeh ilham hamein achay kaam karne aur buray kirdaar se bachney ki talqeen karne ke liye aata hai aur tabhi hum ghusse aur tamam buray kirdaar par qaboo pa satke hain. phir woh hum par mazeed Faiz nazil farmatay hain lekin agar har baar jab woh hum se rabita shareef karen aur hum buray amal karen, tou jahan tak muraqba ka taluq hai, yeh taluq toot jata hai. chunanchay, nur ka woh darja bande tak nahi puhanche ga on cheezon ke bais jin mein wo mulawis hai, bura kirdaar aur buray amal jo woh karta ha,(oski wajeh se) Allah ( azzwajal ) ki taraf se Faiz ki ijazat ruqq jaye gi," أطیعوالله وأطیعوٱلرسول وأوْلی الْأمْر منْكمْ. "
… أطیعوالله وأطیعوٱلرسول وأوْلی الْأمْر منْكمْ. .. ﴿٥٩﴾
" Ae imaan walo! Allah ki itaat karo aur rasool ( Sallalahu alaihi wa-alehe wasallam ) ki itaat karo aur apnay mein se ( ehley haq ) sahiban e amar ki "
ke Allah azzwajal ka faiz Sayyidina Muhammad ( Sallalahu alaihi wa-alehe wasallam ) aur Sayyidina Qasim ( Sallalahu alaihi wa-alehe wasallam ) ke paas tashreef lata hai, jo alaihi salat o wassalam un tamam haqayiq ko taqseem farmatay hain. yani is ke baad yeh ( Faiz ) Aulil Amr (Awliya Allah) ke paas jata hai. aur phir Aulil Amr ( sahibaan e amar ) ko un bundon ke dilon mein satellite ki akaasi ki terhan ijazat deeni hoti hai aur is ki akaasi ki shart yeh hai ke woh achay hon aur acha ikhlaq aur achay aamaal karen. Allah ( azzwajal ) jannat se koi sunehri shay kyunn kar aisay bartan mein bhaij sakta hai jo ganda aur khud ko aaloda kardainay wala ho. isi liye phir safai ka amal ( tazkia zaroori hai ) – zikar e ellahi aur tamam mukhtalif aamaal aur phir rabt aur achay aamaal aur achay kirdaar ko barqarar rakhnay ki koshish karna In sha Allah.
یہ بیان دیکھنے کیلئے
Watch this Bayan :

یوٹیوب چینل سبسکرائب کیجئے
Subscribe Now: The Muhammadan Way Sufi Realities
Www.youtube.com/channel/UC4E8QX7OgwYDgyuuXTBMrcg
شیخ سید نور جان میر احمدی نقشبندی (ق) کا آفشیل فیس بک پیج لائک کیجئے
Official Page: Shaykh Nurjan Mirahmadi
Https://www.facebook.com/shaykhnurjanmirahmadi/
► 𝐀𝐧𝐝𝐫𝐨𝐢𝐝 𝐀𝐩𝐩: https://play.google.com/store/apps/details?Id=com.nurmuhammad.muhammadanway
► 𝐢𝐏𝐡𝐨𝐧𝐞 𝐀𝐩𝐩: https://apps.apple.com/us/app/muhammadan-way/id1244297852
► 𝐒𝐨𝐮𝐧𝐝𝐂𝐥𝐨𝐮𝐝: https://soundcloud.com/muhammadanway
► 𝐃𝐨𝐧𝐚𝐭𝐞 (𝐏𝐀𝐊𝐈𝐒𝐓𝐀𝐍 𝐚𝐧𝐝 𝐖𝐎𝐋𝐑𝐃𝐖𝐈𝐃𝐄) : https://nurmuhammad.com/donate
Please Subscribe and Share