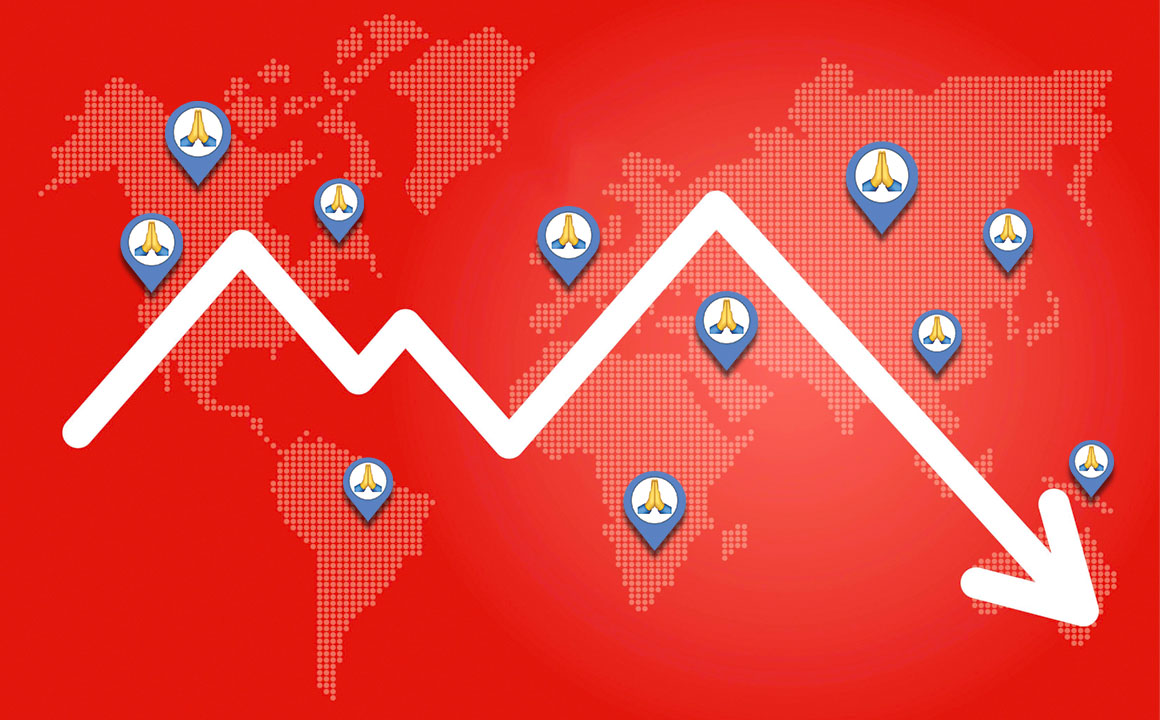 Spiritual Awakenings in an Economic Collapse (Covid-19)
From the Realities of Mawlana (Q) as taught by Shaykh Nurjan Mirahmadi
A'uzu Billahi Minash Shaitanir Rajeem
Bismillahir Rahmanir Raheem
I seek refuge in Allah from Satan, the rejected one
In the Name of Allah, the Most Beneficent, the Most Merciful
Alhamdulillahi Rabbil 'aalameen, was salaatu was salaamu 'alaa Ashraful Mursaleen, Sayyidina wa Mawlana Muhammadul Mustafa ﷺ. Madad ya Sayyidi ya Rasulul Kareem, Ya Habibul 'Azeem, unzur halana wa ishfa'lana, 'abidona bi madadikum wa nazarekum.
Adab (Manners) of Asking Questions as Taught By Sayyidina Imam Ali (as)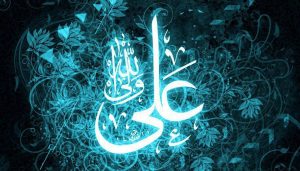 Imam Ali (as) taught that, 'Ask a question not to challenge and to find fault but the question is to seek an understanding and knowledge.'
قَالَ أَمِيرُ اَلمُؤْمِنِينَ إِمَامْ عَلِيْ عَلَيِهِ اَلسَلاَمْ: "إِذَا سَأَلْتَ فَاسْأَلْ تَفَقُّهاً وَ لَا تَسْأَلْ تَعَنُّتاً 
Qala Amirul Mumineen Imam Ali (as): "Iza sa`alat fas`al tafaqquhan wa la tas`al ta'annutan." 
Imam Ali (as) said, 'Ask in order to understand, and do not ask in order to find fault.' 
It means the question is to further our knowledge, not to debate. We are not people who debate and usually you get sort of blocked or erased. So if you wish to continue sending comments and we have to keep the adab of tariqah (spiritual path). Tariqah is not like other people where they sit and start to debate, it's easier just to block and erase. So, inshaAllah a reminder that the subject tonight for tafakkur, meditation, contemplation – more than ever this subject is essential.
Surah Yusuf Contains Spiritual Secrets for the Seeker's Path
"Ya musabbibal asbab,"
 يَا مُسَبِّبَ الأَسْبَابِ
Ya musabbibal asbab
O Originator of causes!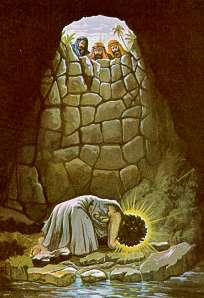 Allah (AJ) creates a condition so that what? That, when Sayyidina Yusuf (as), "A'uzu Billahi Minash Shaitanir Rajeem Bismillahir Rahmanir Raheem," Allah (AJ) want to train Sayyidina Yusuf (as), threw him in a chaah (well). Because your dad's not going to train you, your mom's not going to train you, doesn't matter who you think those personalities are. When Allah (AJ) wanted a reality and haqqaiq (realities) for Sayyidina Yusuf (as), and that's why Allah (AJ) is teaching, so that the highest level can be humbled. So imagine all the lower ones, 'Oh, I am from the Ahlul Bayt of this, I am from the Ahlul Bayt of Chishtiya, I am the Ahlul Bayt of Rifai'a, I am from all…' alhamdulillah. But if Allah (AJ) want to train you, He'll (AJ) throw you in a hole and in the hole everybody is equal. So there was no maqam (station), just the maqam of who was going to come to train him.
Then later in the qissah (story) because Suratul Yusuf, Surah 12 is the understanding of the path of the seeker. Throughout that is coded understandings of the Arbab, the Rab (Lord), those whom are in authority, Malik al' Aziz. All of those secrets within Suratul Yusuf are for the seekers of the path who want sacred knowledges.
Allah (AJ) Causes the Condition of Isolation, a Time for Reflection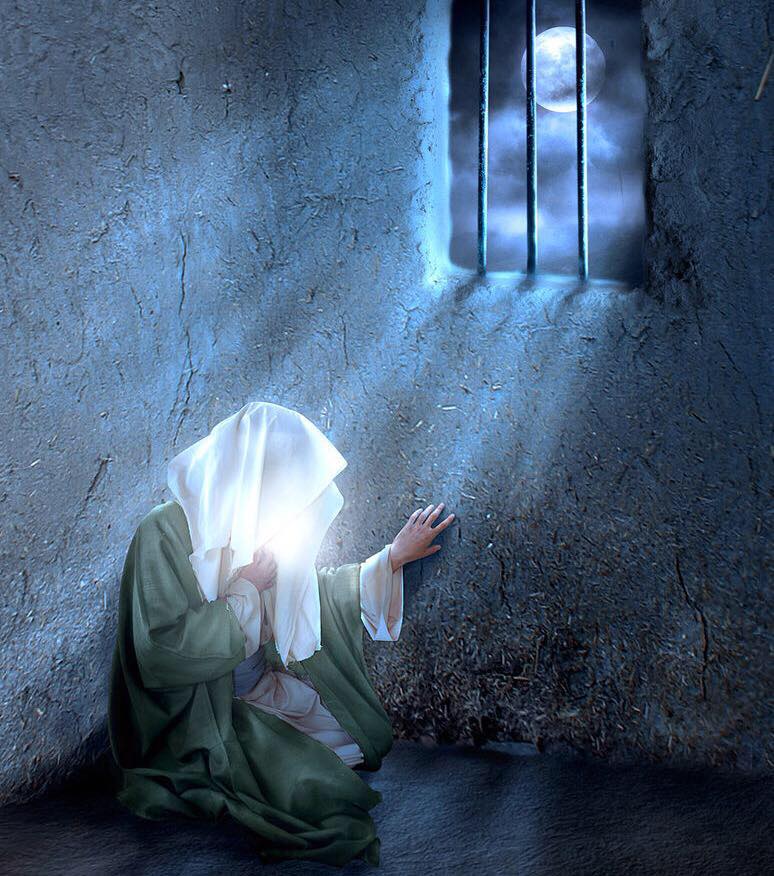 The second part of his (as) life is that Allah (AJ) ordered for him jail. When the dunya (material world) wanted him too much – it was too attracted to his reality – he asked for himself, 'Ya Rabbi, better that I go to jail, I isolate myself. It's better than what this dunya is about to do to me.'
﴾قَالَ رَبِّ السِّجْنُ أَحَبُّ إِلَيَّ مِمَّا يَدْعُونَنِي إِلَيْهِ ۖ وَإِلَّا تَصْرِفْ عَنِّي كَيْدَهُنَّ أَصْبُ إِلَيْهِنَّ وَأَكُن مِّنَ الْجَاهِلِينَ ﴿٣٣
12:33 – "Qaala rabbis sijnu ahabbu ilaiya mimma yad'oo naneee 'ilaihi wa illaa tasrif 'annee kaidahunna asbu ilaihinna wa akum minal jaahileen" (Surat Yusuf)
"He said: O' my Lord! The prison is more to my liking than that to which they invite me: Unless Thou turn away their snare from me, I should (in my youthful folly) feel inclined towards them and join the ranks of the ignorant." (Yusuf, 12:33)
In that is an immense reality to seek out reality. So Allah (AJ) causes a condition and then there is a choice for the believer. There always has to be a door in every condition. So the condition has come – you wanted it, you didn't want it – like a prison now the isolation has been ordered. In that isolation is a time then to reflect.
Make Your Home a Cave of Mercy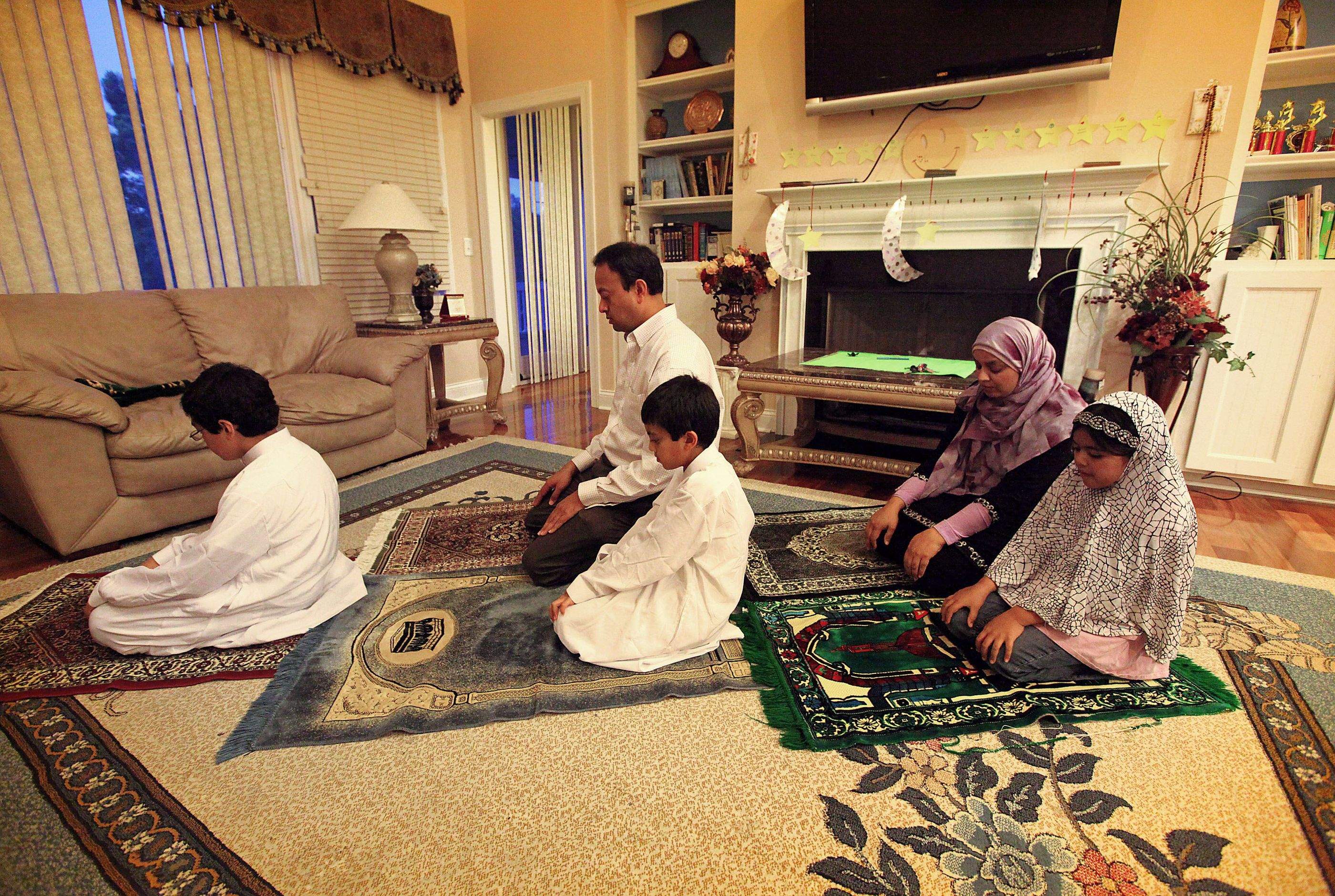 Allah (AJ) then increased the motivation of the isolation is that there are even devils howling outside your door. If you listen carefully you'll hear them [Shaykh imitates a scary sound]. They are everywhere; unseen shadows that are moving and like dark rain, black rain, filling the skies. Again, even more motivation that Allah (AJ) created a condition thinking that ok, nobody is going to be crazy enough to stand out there. So He (AJ) opened a door, 'Go into your home, go into your home, make it a cave of rahmah and mercy.'
Be Thankful for All the Tools Allah (AJ) Gave You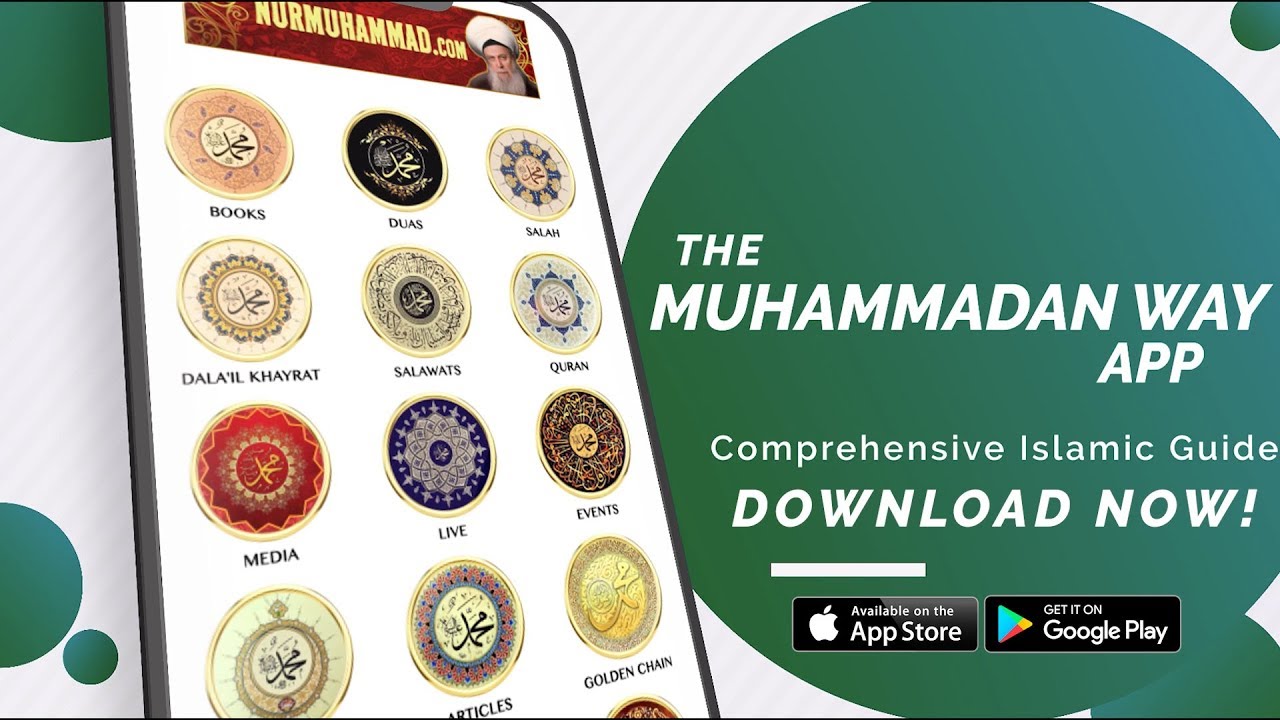 Sit and meditate, sit and contemplate, do your zikrs (Divine remembrance), do your salawat (praises upon Prophet Muhammad ﷺ‌). Appreciate all that Allah (AJ) has given to you. Before all the things that you're asking for and not finding a contentment with Allah (AJ), be thankful for what Allah (AJ) has given to us. Then in that contemplation we begin to meditate and contemplate that, 'Ya Rabbi, save me and protect me.' Then do your tafakkur (contemplation). Then all the tools that Allah (AJ) has given to us, you begin to appreciate them. Look how much that app has benefit. Instead of now struggling to find and, 'Where am I going to recite from, where am I going to get the du'a (supplicaition) from, where am I going to get from this website, that website, where was it the shaykh asked me to do?'
Don't Freeload! Support the Shaykh's Initiatives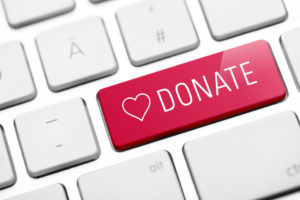 So those who didn't appreciate it and didn't support it, nothing worse than taking something in life and you didn't contribute anything to it, mufkhor. What do you call in farsi – just freeloading, just taking, taking, taking. At what point does somebody wake up in life and say, 'My God, these guys have really prepared everything. This team is aggressive in their da'wah (religious propagation), they put all these tools out for a day that would come.'
They know musabbibal asbaab (Originator of causes), they don't have to do it for that moment, you're wondering why we need it! No, no, they lay the foundation of whatever Allah (AJ) wants and inspires for them. So when a day comes you find, 'My goodness I have that here, I have that tool. I have everything that Shaykh Nazim (Q) had ordered me to recite.' The month comes, I know what to recite, I have the awrad (daily practices), I have the zikrs. If the buzurgaan and the big Shaykhs want anything changed, no problem, they'll add it into the apps. But we understand that now all those tools were there. So then support it!
Conquer Your Fear – Watch the Heavenly Channels to Gain Faith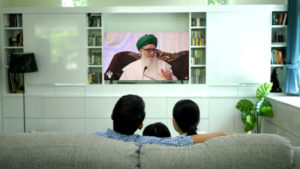 When I begin to meditate and contemplate, I'm using everything. Then I'm hearing all the talks that motivate me and take me away from fear. As much as you're watching then the khabar and the news from one eye, at least watch the realities and the haqqaiqs from the heavenly channels that are broadcasting, to balance yourself. That, faith and fear they don't get along, like the truth and falsehood.
﴾وَ قُلْ جَآءَالْحَقُّ وَزَهَقَ الْبَطِلُ، إِنَّ الْبَطِلَ كَانَ زَهُوقًا ﴿٨١
17:81 – "Wa qul jaa alhaqqu wa zahaqal baatil, innal batila kana zahoqa." (Surat Al-Isra)
"And say, Truth has come, and falsehood has perished. Indeed falsehood, [by its nature], is ever perishing/bound to perish." (The Night Journey, 17:81)
Either you have faith or you have fear. Faith conquers fear – there should be no fear! The box is instilling fear and instilling fear, so that you lose your faith. So this is all in the meditation, 'Why I have to be scared? My faith should be good, should be strong, let me listen to them so they can fine-tune my faith.' 
Shaykhs Recalibrate Our Path Through Guidance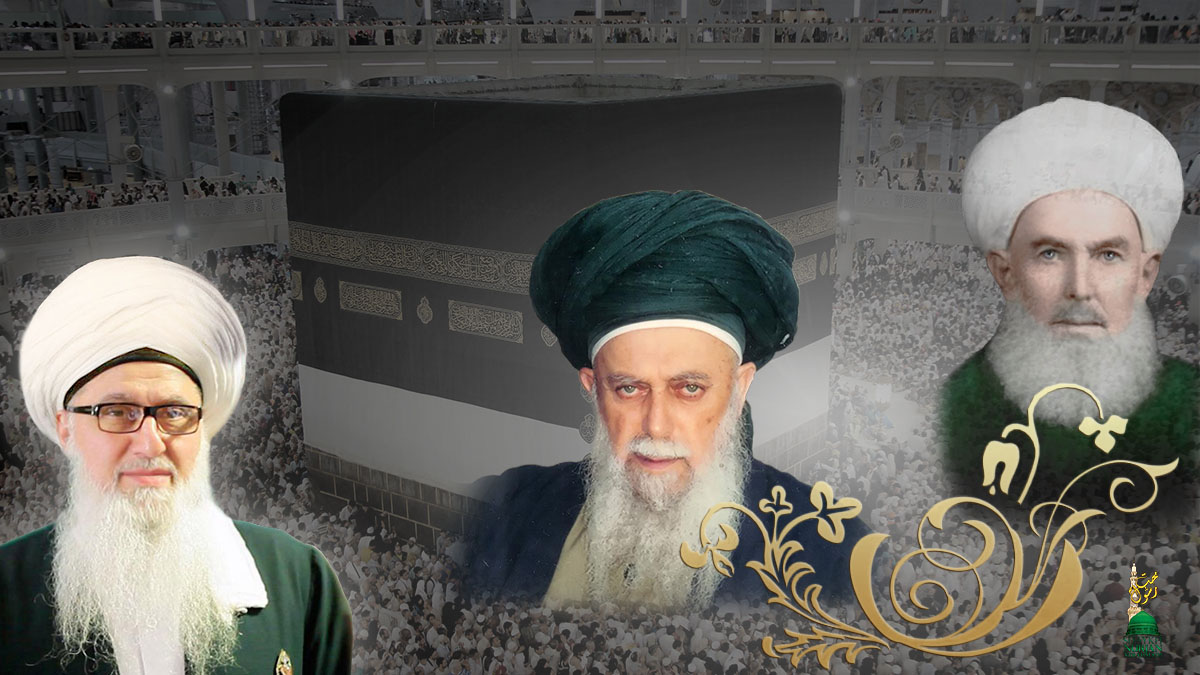 Allah (AJ) seems so far away, focus on your love for Sayyidina Muhammad ﷺ‌! All the haqqaiqs that they bring out and they teach is to motivate you, recalibrate you and that's why they are like a Ka'bah and a qibla. That, through their emanation and through their words you find Allah (AJ) and the love of Sayyidina Muhammad ﷺ‌ and you direct yourself in that direction and it begins to guide you. So that, that guidance comes and takes away fear.
Anger is the Door in Which Shaitan Enters Through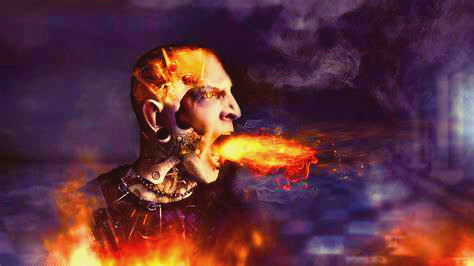 Then they begin to train you that in your meditation, in your contemplation, take away anger. Anger is a door in which shaitan (satan) will come to kill you. Your anger will be your death, nothing else. Don't blame Allah (AJ), your anger will be your death. Because anger is the door in which shaitan is coming through. The black spot on the heart that he enters in and he finds his way into the heart to stop it and to destroy it.
روى الإمام أحمد في "المسند" (29/505) وأبو داود (4784) عن عطية بن عروة السعدي رضي الله عنه أن النبي صلى الله عليه وسلم قال : (إِنَّ الْغَضَبَ مِنْ الشَّيْطَانِ وَإِنَّ الشَّيْطَانَ خُلِقَ مِنْ النَّارِ وَإِنَّمَا تُطْفَأُ النَّارُ بِالْمَاءِ فَإِذَا غَضِبَ أَحَدُكُمْ فَلْيَتَوَضَّأْ)
قال : (إِنَّ الْغَضَبَ مِنْ الشَّيْطَانِ وَإِنَّ الشَّيْطَانَ خُلِقَ مِنْ النَّارِ وَإِنَّمَا تُطْفَأُ النَّارُ بِالْمَاءِ فَإِذَا غَضِبَ أَحَدُكُمْ فَلْيَتَوَضَّأْ
عَنْ عَطِيَّةْ بِنْ عُرْوَةُ الْسَعْدِيْ رَضِيَ اللَّهُ, عَنَ النَّبِيُّ صَلَّى اللَّهُ عَلَيْهِ وَسَلَّمَ قَالَ
إِنَّ الْغَضَبَ مِنْ الشَّيْطَانِ وَإِنَّ الشَّيْطَانَ خُلِقَ مِنْ النَّارِ وَإِنَّمَا تُطْفَأُ النَّارُ بِالْمَاءِ فَإِذَا غَضِبَ أَحَدُكُمْ فَلْيَتَوَضَّأْ.روى الإمام أحمد في "المسند" (29/505) وأبو داود (4784)
'An 'Atiyat bin 'Urwatul Sa'di (ra) 'Anan Nabi (saws) Qal:
"'Annal ghadaba minash shaitani wa innash shaitana khuliqa minan 'Naar, wa innama tutfa annaaru bil Maayi fa iza ghadeba ahadakum falyatawadda." [Rawayil Imam Ahmad fil Musanad wa Abu Dawud]
Atiyah Bin Orwah Alsaadi (ra) said that the Messenger of Allah (pbuh) said: "Anger is from Satan, and Satan was created from fire, in which fire is extinguish by water, so if one of you got angry he should make ablution."
[Narrated by Imam Ahmad in his Musnad, and Imam Abu Dawood]
So Allah (AJ) gives us this opportunity that, 'You feel all the excitement, do you feel all the danger that's everywhere? Use the tools that these people have put for you.' Sit and meditate and contemplate and say, 'I know my worst characteristic which is the fire of all the fires within my body, is anger – ghadab.' Ghadab (anger) is kufr. When ghadab comes there is no justification for it, there is no reason for it; it just brings disbelief. Anyone who enters into a state of ghadab and anger has lost their faith. As soon as you lose your faith what happens then? Shaitan will override the servant at that moment.
Difficulties Upon Mankind is a Motivation for Meditation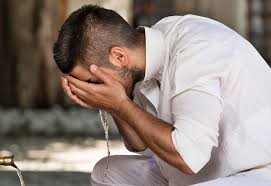 So, then they're teaching that in my meditation I should be focusing, 'Why do I have this characteristic?' That, 'Ya Rabbi, take this flame and take it down,' and with my wudu (ablution) that fire goes down and every time I get annoyed and agitated the fire goes down. Now the whole world is being trained because Allah (AJ) loves all His creation. The animals are suffering from insan (mankind).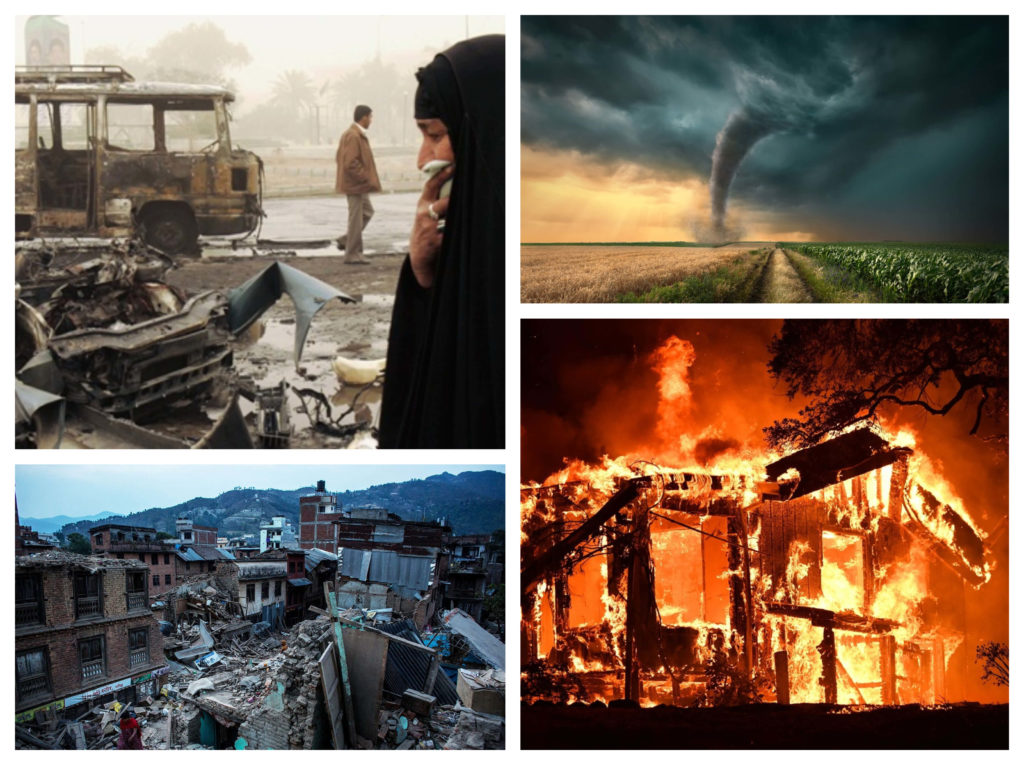 We talked many years ago. The Earth will throw mankind out; it will open itself and throw them into a hole, the ocean will throw waves upon insan, the sky will rain upon insan. All the creatures will begin to look at man as a food where they'll come from the mountains into the cities. Don't we already see that now? While insan is hiding, the zalim (oppressor) is hiding – they're coming in now; the lions are coming in, the creatures are coming in. Now with all the bodies everywhere, all of the pestilence will start to come, whom their food is the flesh of mankind.
All of these difficulties, it's not enough to motivate someone to sit and contemplate, 'Ya Rabbi, how do I conquer my anger?' Wash and make wudu, identify your sickness, put a rock in your mouth – not a rock but a lollipop because of liability issues. Because a rock, you could accidentally swallow but the lollipop has a stick. So that you control the biggest eruption from anger is the mouth. Anytime you feel like you're going to be angry say that, 'This anger will kill me!'
Allah (AJ) Sends Difficulties to Test Our Anger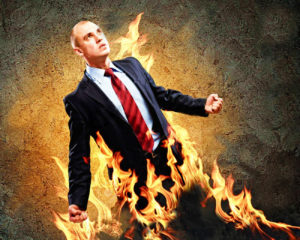 Doesn't matter who's right or wrong, you're losing the point of who's right and wrong, there is no right and wrong! Because The Master of all creation has just sent you the test. He doesn't care who the characters in the play and what the script of this play was. Allah (AJ) sent the test to see if anger is coming out. Anger only comes when the situation is perfect. So there is no right and wrong and, 'She did,' and 'He said,' and 'You said,' and 'She did,' – it's of no relevance. The only relevance is you got angered and Allah (AJ) is testing you and Allah (AJ) is showing to you, 'I am not going to judge who's right and wrong. But beware the devil will enter in through this door! And when he comes in he will ravage you, and destroy everything about you.'
Pray for Prophet's ﷺ Gaze to Bring Coolness to the Fire Around You
So, we have the best motivation right now, where fire is all around us. Allah (AJ) has thrown us into the fire of Sayyidina Ibrahim (as), "Qulna ya Naaru, kuni Bardan wa Salaman ala Ibrahim wa Ahlul Baytin Nabi ﷺ‌,"
﴾قُلْنَا يَا نَارُ كُونِي بَرْدًا وَسَلَامًا عَلَىٰ إِبْرَاهِيمَ ﴿٦٩
21:69 – "Qulna ya Naaru, kuni Bardan wa Salaman 'ala Ibrahim." (Surat Al-Anbiya)
"We said, O fire, be cool and Peaceful upon Abraham." (The Prophets, 21:69)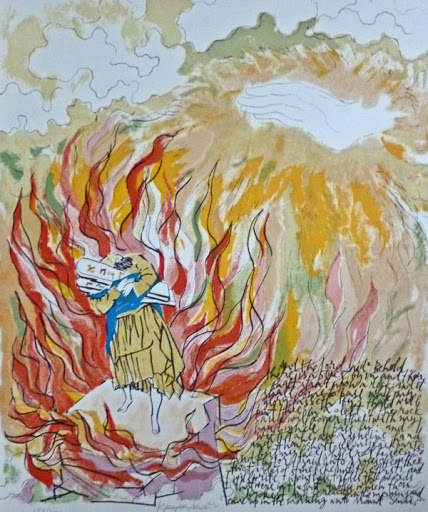 That, we're asking Ya Rabbi, make the fire to be cool and peaceful, for lovers of Sayyidina Ibrahim (as) and the lovers of Sayyidina Muhammad ﷺ‌ and everywhere around us is a fire. We're asking, 'Ya Rabbi, make the fire to be cool and peaceful, our homes, our zawiyah (spiritual school of Sufism), ourselves, to have the coolness and the love from Allah's (AJ) anger.' Because these shaitans can't be here without Allah's (AJ) permission.
When Allah (AJ) says, 'It's enough! My ghadab will fill the Earth,' every shaitan will be running in and the only thing that can make Allah's (AJ) anger to be cool and peaceful, "Qulna ya Naaru, kuni Bardan wa Salaman (Holy Qur'an, 21:69)." Who's "Bardan wa Salaman?" Sayyidina Muhammad ﷺ‌! It means even the ruhaniyat (spirituality) of Prophet ﷺ‌ came to be and covered Sayyidina Ibrahim (as). The coolness of Sayyidina Muhammad ﷺ‌, the beatific light of Sayyidina Muhammad ﷺ‌ encompasses that soul to make it to be in a state of ecstasy and joy, even in the mix of a fire. This is the greatness, this is the reality that Allah (AJ) gave to us.
Enter into the Secret of A'uzu – Be With Those Who Already Have Refuge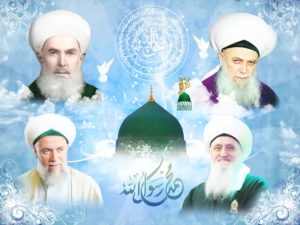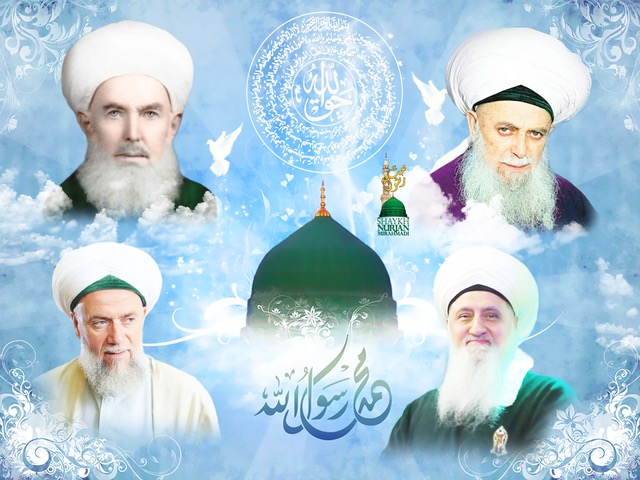 That is the secret of "A'uzu Billah." How are we going to seek refuge from these shaitans with Allah (AJ)? Awliya (saints) came and taught, 'Before any knowledge, know that the a'uzu, it's secret is to be in the refuge of those whom already have refuge from devils.' That, they already are in the Divinely Presence of Allah (AJ) and Sayyidina Muhammad ﷺ‌ is the master and Sultan (King) of that reality.
So it means that, that love, that training, this whole course that's being taught. So that when they're making salawats, they're making their du'a, they're making their madad (support), they're making all of their contemplation, they're thankful for the way, they support the way, they now have an opportunity to understand.
Support the Way and Come to the Doors of Akhirah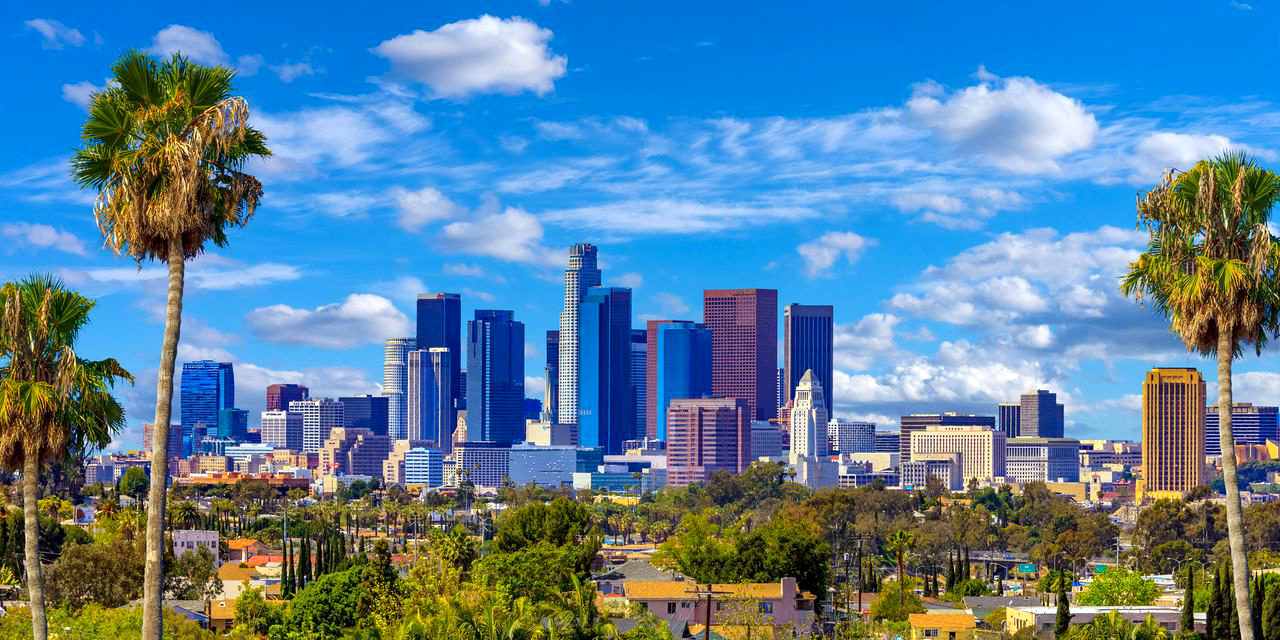 If you were heedless before, don't be heedless now! If you were saving for some sort of end and retirement, prepare yourself for your akhirah (hereafter). Make an intention for the masjid and the center. We need a center in Los Angeles. Those whom are watching from the United States, support, support the center to open in Los Angeles. Allah (AJ) is great; when we were going and searching for now two years, and every time we look we say, 'But these prices are insane.' Allah (AJ) says don't worry, I am going to make a fire sale, right? I am going to bring the prices down, don't worry about that, it's not your business to worry about it. You merely do the work you're supposed to do and Allah (AJ) provide from ways you never imagine.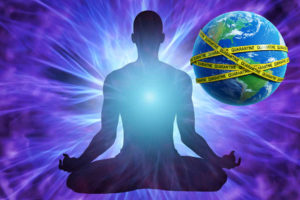 So that all these conditions happening, you can bet that spirituality is going to be an immense awakening. In areas where shops will be closing, and businesses will be closing, Allah (AJ) will be opening, Allah's (AJ) doors will be opening. That, which they ran for and fell and collapsed, now take the taste of the real honey, come to Allah's (AJ) rahmah and mercy, come to the doors of akhirah! That, with every condition an immense door will be opening upon this Earth.
Make Your Existence to Propagate the Love of Sayyidina Muhammad ﷺ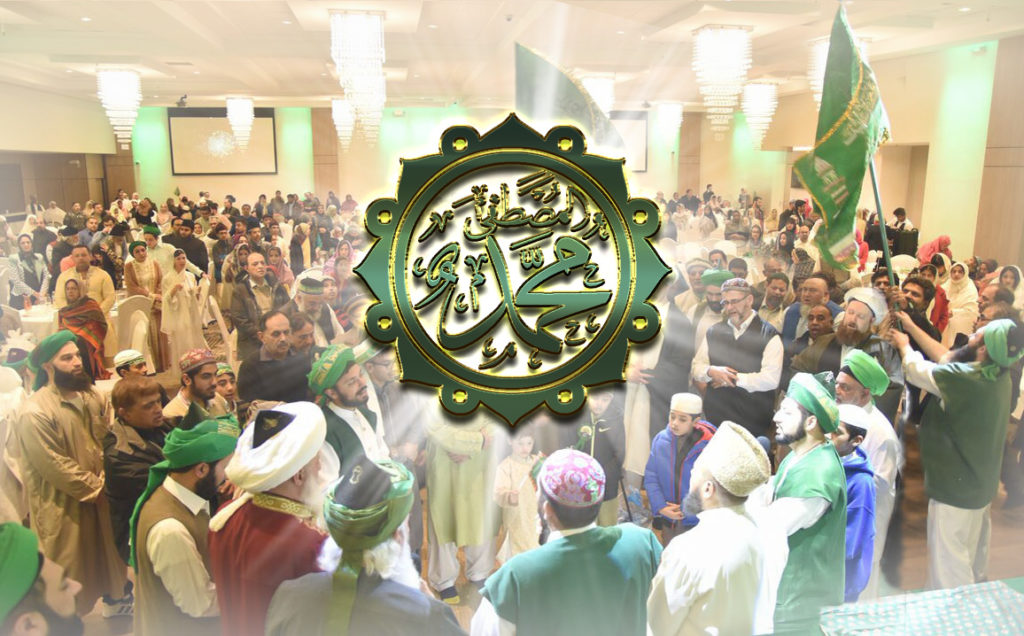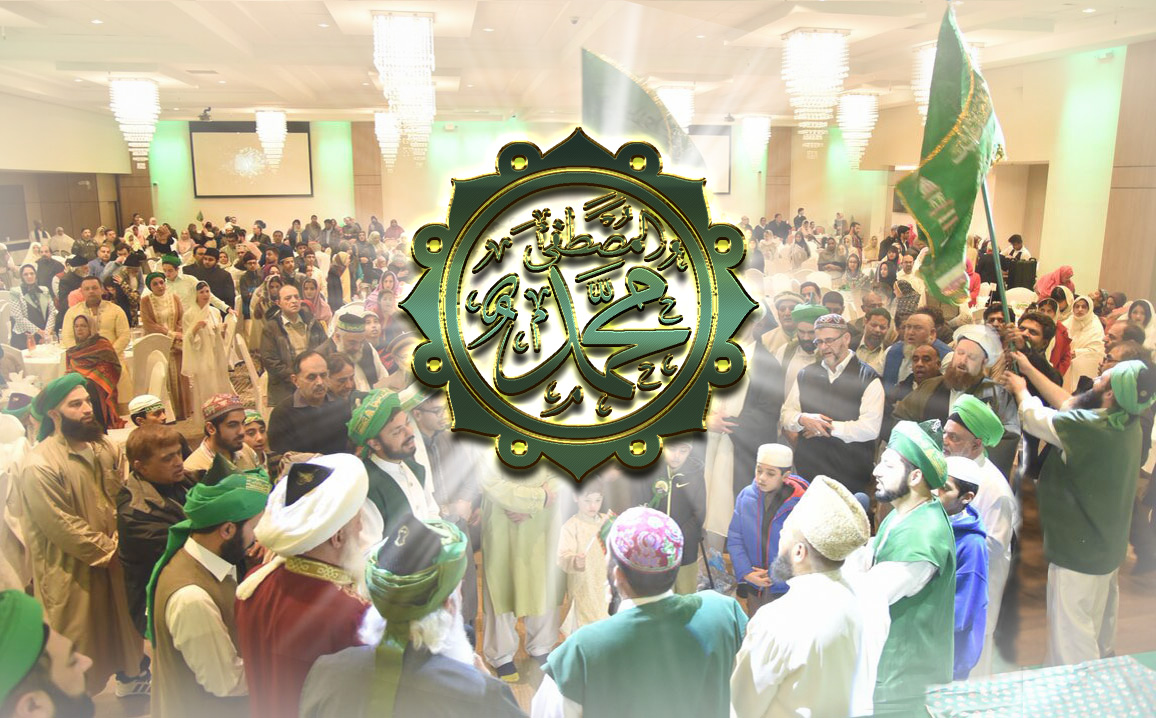 Position ourselves in life as this whole package. You took the books, you took the understanding, you're sitting and doing this khalwah (seclusion), you're doing your meditation, those whom are hearing live, and then later on rebroadcast, live a life for something greater than yourself, have a cause and a purpose!
So every time Ramadan finishes, immediately we make our intention, we're in Mawlid mode. That, 'Ya Rabbi, give us a life in which to have a beatific grand Milad un Nabi ﷺ‌ (celebration of the birthday of Prophet ﷺ).' Why? So that Allah (AJ) don't wipe you off the Earth before that point. [Allah (AJ)] says, 'Ah this guy serves a good purpose, he helps at the Mawlid, he does some zikrs. Beautiful! Let's keep him. But this zalim, throw him out!' It gives us a purpose, I'm working towards something, not myself, not to improve myself and buy things for myself.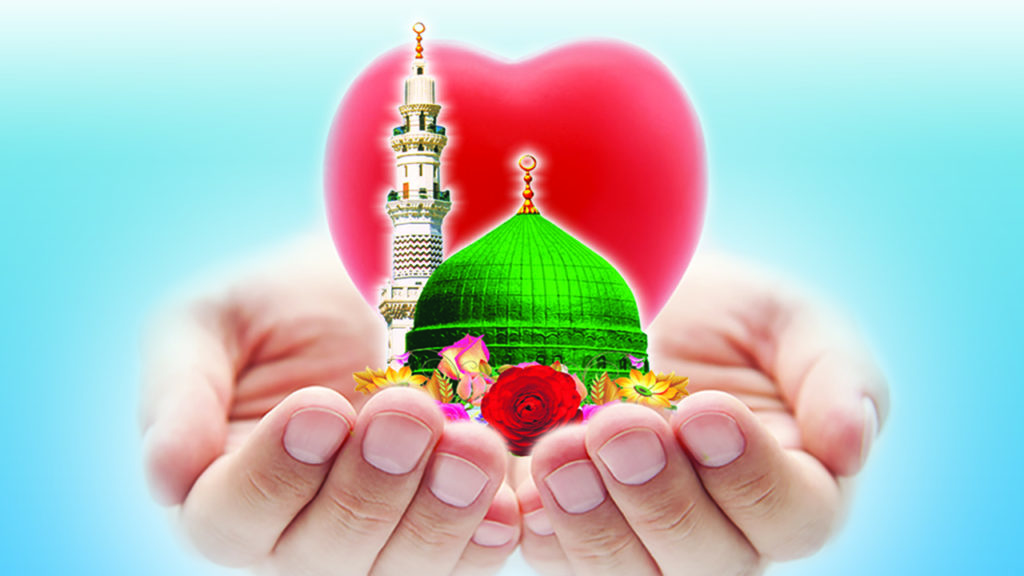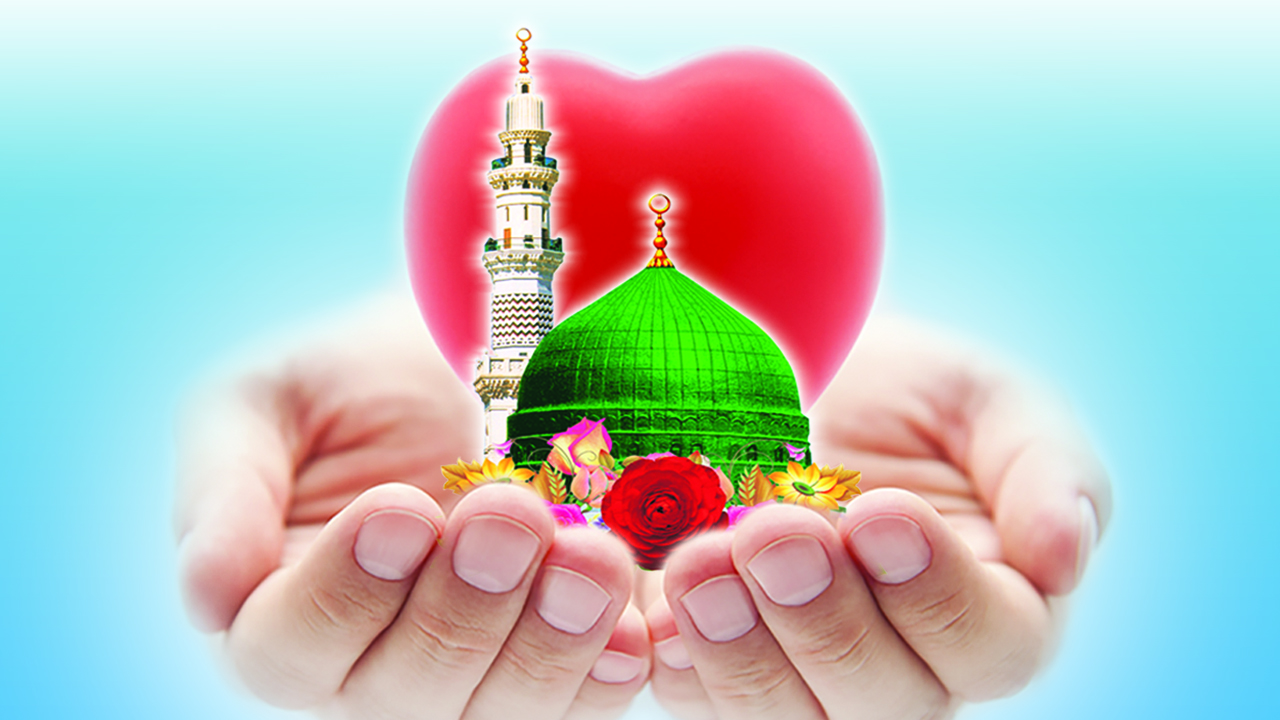 Do you have something that you exist for? We exist to serve, to help, to build, to do da'wah. Join us! So that you feel you have a purpose. The late hours you work and the hours that you put into everything, going to support that da'wah; their TV, their radio, their apps, their books, their internet, all of that under the hand of Sayyidina Muhammad ﷺ‌. Because they are propagating the love of Sayyidina Muhammad ﷺ‌. If you know two or three, you'll be lucky, nobody is propagating those realities.
Come With Purpose and Raise the Honorable Flag of Sayyidina Muhammad ﷺ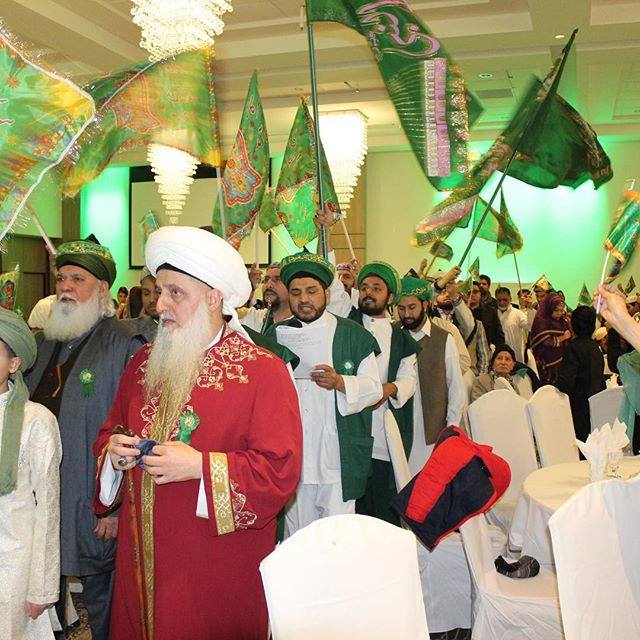 It gives us now a flavour and a purpose in our khalwah, in our seclusion. 'Ya Rabbi, let me come out of this khalwah with Your safety, with Your rida, Your satisfaction. If You give me tulul umr (longevity), You give me a life Ya Rabbi, don't let me to die now in it. Let me to go back and be charitable with my time, with my effort, with my ability. To live for the love of Sayyidina Muhammad ﷺ‌, to raise the honorable flag and tashrif (honour), praise the magnificent existence of that reality. Ya Rabbi, let me to spread that love and when it's time I go, at least I did something. In this fire and in these bad characteristics of this dunya, I did something to spread the love of Sayyidina Muhammad ﷺ‌.'
Recalibrate Your Path Towards the Love of Prophet ﷺ‌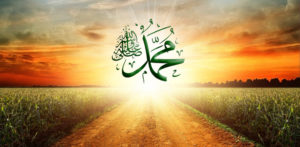 This a reminder for myself in these days, this makes this life to be so beatific. It's going to go alhamdulillah, at least it goes. We did beautiful Mawlids, we did beautiful programs, we did all our salawats – it goes. I'm glad to be in the hands of Sayyidina Muhammad ﷺ‌. But if you did nothing, of course you'll be scared. We pray that Allah (AJ) inspire us to do good, to take this time that Allah (AJ) has given to us. Recalibrate ourselves – what's our direction, what's our purpose, what are we trying to achieve?
Subhana rabbika rabbal 'izzati 'amma yasifoon, wa salaamun 'alal mursaleen, walhamdulillahi rabbil 'aalameen. Bi hurmati Muhammad al-Mustafa wa bi siri Surat al-Fatiha.
Special thanks to our transcribers for their help with transcribing this suhbah.
Original Date of Suhbah: April 23, 2020
Related Articles: 
Please Donate and support us to spread these heavenly knowledges by clicking the heart button below.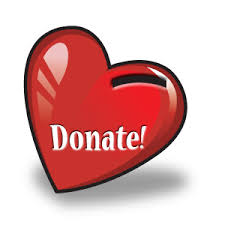 Copyright © 2021 Naqshbandi Islamic Center of Vancouver, All Rights Reserved.