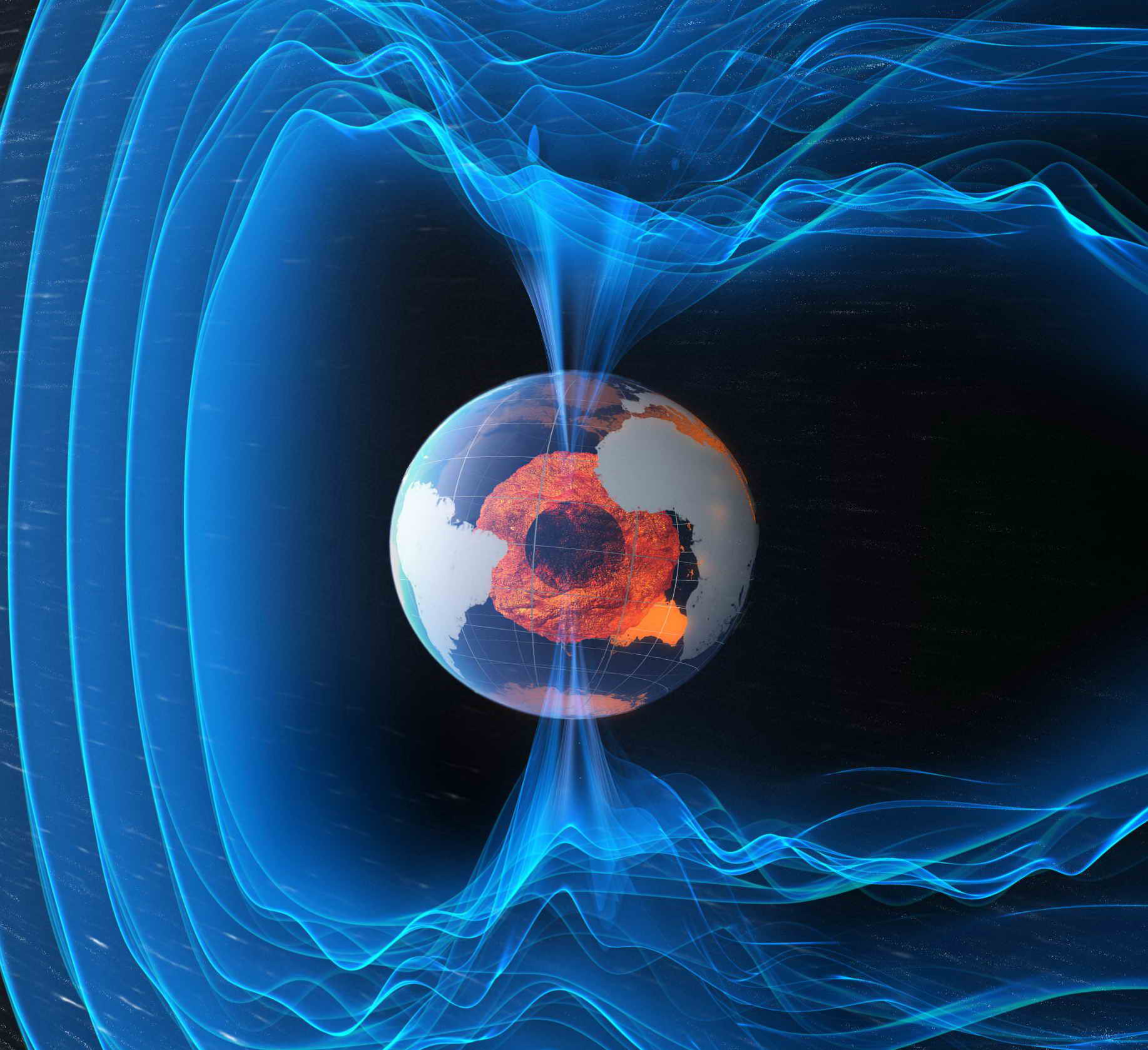 La energía interna y la protección externa
Original Article

De las realidades de Mawlana ق impartido por Shaykh Nurjan Mirahmadi
From the Realities of Mawlana Shaykh ق as taught by Shaykh Nurjan Mirahmadi
A'udhu Billahi Minash Shaitanir Rajeem
Bismillahir Rahmanir Raheem
Busco refugio en Allah de Satanás el desterrado
En el Nombre de Allah, el más Misericordioso, el más Compasivo
I seek refuge in Allah from Satan, the rejected one
In the Name of Allah, the Most Beneficent, the Most Merciful
Evitar la energía negativa es nuestro camino entero, nuestro camino está fundamentado en ese. En resumen de todo que intentamos de lograr es una protección interna y una protección externa. Significa que la fuerza de la protección interna y las prácticas empiezan a generar un campo de fuerza de energía que nos protege externamente. Las prácticas internas implican lavar, el entendimiento de cómo lavar, y el entendimiento de lo que debe comer y que no debe comer.
Keeping the negative energy away is our whole path, our path is based on that. To give a little sort of summary of what we are trying to accomplish is an internal protection and external protection. External and internal protection are related. It means that the strength of the internal protection and the practices begins to create a field of energy that protects us externally. So the internal practices would involve washing, the understanding of how to wash, the understanding of what to eat and not to eat. 
Limpia la energía de tu comida con un rezo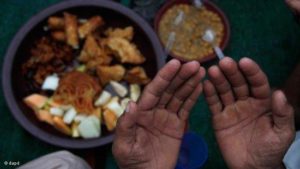 Lo que vamos a traer a dentro del cuerpo por nuestras bocas y todo que comemos y bebemos tiene cantidades enormes de energía negativa. Hay un poder de rezar antes de comer de nuestra comida, mencionar los nombres de los piadosos cerca de la comida. Una enseñanza del Profeta es que cuando se mencionen los piadosos, "tanzil ar-rahmah," se traen una rahmah y una bendición.
عِنْدَ ذِكْرِ الصَّالِحِينَ تَنْزِلُ الرَّحْمَةُ
"Inda dhikres Saliheena Tanzilur Rahma."
"Al mencionar los nombres de los piadosos, la misericordia de Allah desciende" (Profeta Muhammad ﷺ)
El poder de rezar ante esa comida, observa el tipo de comida comes, la energía de esa comida, quién prepara esa comida. Entonces como debe comer y beber, el adab (los modales) de comer y beber es que come preferencia con la mano derecho porque usamos la mano izquierdo para lavarnos. Todos de esos modales van a establecer la calidad de la energía que nos entera.
Entonces nuestras prácticas, nuestro zikr, nuestro wudu (ablución), nuestro namaz (oraciones diarias), todas las oraciones diferentes – todo empiezan a desarrollar la energía interna. Entonces, la cosa más importante de esa desarrollo es que estamos haciendo todo lo que podemos perfeccionar nuestro mismo. 
Clean Your Food's Energy With a Prayer

What we are going to bring into the body through our mouth and through our eating and drinking has tremendous amounts of negative energy. There is a power of praying over our food, mentioning the names of pious people over the food. Prophet ﷺ's teaching is that any time you mention pious people, "tanzil ar-rahmah," it brings a rahmah and a mercy.
عِنْدَ ذِكْرِ الصَّالِحِينَ تَنْزِلُ الرَّحْمَةُ
"Inda dhikres Saliheena Tanzilur Rahma."
"In mentioning the names of the pious people, Allah's Mercy descends." (Prophet Muhammad ﷺ)
So then the power of praying over that food, watching what type of food you eat, the energy from that food, who is preparing that food. Then how to eat and drink, the adab (manners) of the eating and drinking, that, preferably eat with the right hand because we use left hand for cleaning ourselves. All of those mannerisms are then going to determine the quality of energy that is entering within ourselves.
Then our practices, our zikr, our wudu (ablution), our namaaz (daily prayer), the different prayers – all of those again begin to build the inner energy. Then the most important in that development is when we are trying our best to perfect our self.
La energía negativa mueve por la sangre
La enseñanza del Profeta ﷺ es que la maldad mueve por nuestra sangre.
قَالَ رَسُولُ اللَّهِ صَلَّى اللَّهُ عَلَيْهِ وَسَلَّمَ: إِنَّ الشَّيْطَانَ يَجْرِي مِنْ الْإِنْسَانِ مَجْرَى الدَّمِ."  صحيح مسلم
Qala Rasulallah ﷺ: "Innash Shaitana yajri minal Insani majrad dami"
El Profeta ﷺ dijo, "Satan circula en el ser humano como la sangre circula en el cuerpo" [Sahih Muslim 2174].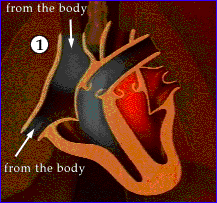 La maldad obtiene acceso al ser, a una mancha negra en el corazón. Entonces lo opera el corazón al nivel del qalb, y entra al corazón, mueve por todo el cuerpo por la sangre. Por eso hacemos la purificación de la carne, comemos la carne de la que la sangre ha sido desaguada del animal, porque la suciedad y la energía mala está dentro de esa sangre.
Así el concepto del halal, el zabiha, todas ellos son prácticas de energía enorme cuando empezamos a abrirnos y entender que la energía que tengo dentro de mí, ¿cómo voy a controlar esa negatividad? Por eso cuando como y bebo, yo rezo ante ello. Entonces entienda la energía internamente, los cantos diferentes, el zikr diferente, las prácticas diferentes- todo eso va hacia desarrollar la energía de purificación internamente. Y esta energía empieza a proporcionar una energía y campo de fuerza afuera y empieza a impedir la energía negativa.
Negative Energy Moves Through the Blood
Prophet's ﷺ teaching is that the evilness is moving through our blood.
قَالَ رَسُولُ اللَّهِ صَلَّى اللَّهُ عَلَيْهِ وَسَلَّمَ: إِنَّ الشَّيْطَانَ يَجْرِي مِنْ الْإِنْسَانِ مَجْرَى الدَّمِ."  صحيح مسلم
Qala Rasulallah ﷺ: "Innash Shaitana yajri minal Insani majrad dami."
The Prophet said, "Satan circulates in the human being as blood circulates in the body" [Sahih Muslim 2174]
Evilness gains access into the being, to a black spot onto the heart. So it operates heart at the level of the qalb, enters into the heart, moves throughout the body through the blood. That's why in the purification of meat, we eat meat that the blood has been taken out of the animal, because the dirtiness and the bad energy is within that blood.
So the concept of the halal, the zabiha, all of those are tremendous energy practices as we begin to open up and understand that the energy I have within me, how am I going to control that negativity? So then what I'm eating and what I'm drinking, praying over it. Then understand the energy internally, the different chantings, the different zikr, the different practices- all of that going to build the energy purification internally. And then that energy begins to provide an energy and a force field outside and begins to push away negativity.
Como la Tierra, nuestro centro determina la calidad de nuestra protección externa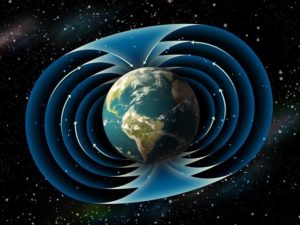 La analogía que nos da Mawlana Shaykh es que la tierra y nosotros somos muy similares. La tierra se halla en movimiento rápido y el centro de la tierra tiene un núcleo magnético con el hierro dentro. Se mueve, y debido a la velocidad y el movimiento, genera un campo de fuerza alrededor de la tierra. Ese campo de fuerza protege la tierra de muchos tipos de daño. Cuando cosas como asteroides y todos los tipos de rayos y cosas tratan de golpear la tierra, somos protegidos por el campo de fuerza que viene de dentro de la tierra y produce una energía que se llama cinturón de Van Allen.
Así el núcleo va a determinar la calidad del externo. Si el núcleo no es fuerte, el externo no tiene ninguna protección. Entonces si el núcleo de la tierra se para no hubiera ningún escudo. El sol nos quemará totalmente, nos aniquilará. Así en nosotros mismos, la fuerza de las prácticas del núcleo dentro de nosotros mismos, la parte que nadie ve, va a determinar el campo de energía que tenemos como una protección. Y la fuerza de esta protección rechazará la negatividad.
Like the Earth, Our Core Determines the Quality of Our External Protection

Then the analogy that Mawlana Shaykh is giving to us is that we are very similar to the earth. The earth is in a fast motion and the core of the earth has a magnetic core, the iron within the earth. It moves and because of the speed and the movement, it creates a force field around the earth. That force field is protecting the earth from all sorts of penetration. That as things are penetrating and asteroids and all sorts of rays and things that are trying to hit to the earth, by the force field inside the earth produces an energy that called the Van Allen belt.
So then the core is going to determine the quality of the external. If the core not strong, then the external has no protection. So if the earth's core stops, there is no more shield. The sun will completely burn us, annihilate us. So then in ourselves, the strength of the core practices within ourselves, the part that people don't see, going to determine the field of energy that we have as a protection. And the strength of that protection will repel and push away negativity.
Acostúmbrete a la energía del Maestro por el muraqabah (la conexión espirtual)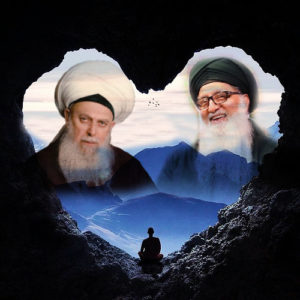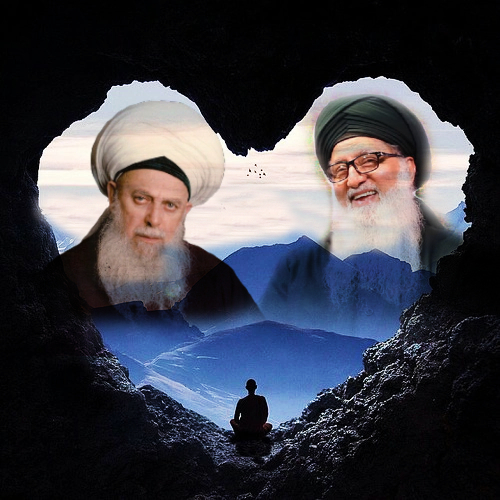 Así la manera más rápida hacia esta perfección está en la madad del maestro. Quiero traer a mi vida la presencia del maestro y la perfección de su luz. Como empieza a bendecirme de su perfección, ya no estoy más intentando de desarrollarme para hacer retroceder cosas porque Dios quiere que sepamos que nuestra vida es sobre un compañerismo y una hermandad – la hermandad del anillo.
يَا أَيُّهَا الَّذِينَ آمَنُوا اتَّقُوا اللّهَ وَكُونُوا مَعَ الصَّادِقِينَ ١١٩
9:119 – "Ya ayyuhal ladheena amano ittaqollaha wa kono ma'as sadiqeen." (Surat at Tawba)
"¡Creyentes! Temed a Alá y estad con los sinceros." (El arrepepentimiento 9:119)
Significa la compañía nos mantenemos será muy importante. Cuando buscamos esa compañía piadosa, intentamos de sensibilizarnos a sus energías. Así, todo el concepto de la meditación y muraqabah (conexión espiritual) Sufí es que llamamos en esos maestros a bendecirnos de su presencia espiritual: imaginarse su presencia, mantenérselo con nosotros, mirar su foto, recordarlos, recordarlos, recordarlos.
Attune Yourself to the Master's Energy Through Muraqabah (Spiritual Connection)

So the fastest way towards that perfection is in the madad of the master. That bringing the presence of the master and the perfection of his light or their light into my life. As he begins to dress me from his perfection, then it's no longer me only trying to build myself to push things back because God wants us to know that our life is about a companionship and fellowship- a fellowship of the ring.
يَا أَيُّهَا الَّذِينَ آمَنُوا اتَّقُوا اللّهَ وَكُونُوا مَعَ الصَّادِقِينَ ١١٩
9:119 – "Ya ayyuhal ladheena amano ittaqollaha wa kono ma'as sadiqeen." (Surat at Tawba)
"O you who have believed, have consciousness of Allah and be with those who are truthful/pious (in words and deed)."  (The Repentance 9:119)
Means the company we keep is going to be very important. So when we seek out that pious company, then we trying to attune our self to their energies. So the whole concept of the meditation and Sufi muraqabah (spiritual connection) is that we are calling upon these masters to dress us from their spiritual presence: visualizing their presence, keeping them always around us, looking at their picture, remembering them, remembering them, remembering them.
Si las prácticas están fuertes, la energía del maestro bendecirá el centro. 
Así hago todas mis prácticas: comer, beber. Esto se hace tema muy profundo por eso intentamos de dejarlo lo más básico posible. Cuando mis prácticas son estables, la madad (el apoyo) del shaykh puede venir.
Entonces es una realidad conectada, si mis prácticas no son buenas, la madad del maestro no puede venir porque hago cosas equivocadas, hago cosas malas. Él no puede acompañarme espiritualmente si no me mantengo bueno, ¿como puede él acompañar mi maldad? Él acompaña a una distancia pero no mueve dentro de mi [alma]. Así pregunto que cuando tengo la maldad, yo trato de tomar medidas a purificarme, hago mis cantos, no voy a ser perfecto de lo contrario sería un concepto derrotado. Pero tomo medidas hacia la puridad. Saben lo que es sincere frente a lo que decimos es sincero.
Otra vez, ahí van todos los ejemplos de Sufí. Todo lo que hacemos en esta tariqa (camino espiritual), todas las acciones y reacciones son una medida hacia esta sinceridad. Cuando se ve esta sinceridad en las acciones y las palabras y vida diaria del estudiante, ellos empiezan a venir. Cuando vienen y las prácticas de comer, beber, practicar, zikr, todos son muy fuertes, su energía empieza a bendecir el centro. Cuando su energía bendice el centro y todo está en su luz, su energía empieza a rechazar toda la negitividad.
If Spiritual Practices Are Strong, Master's Energy Will Dress the Core

Then doing all of my practices: my eating, my drinking. This become very deep subject so we are trying to keep it as basic as possible. It is that when my practices are solid, means now my energy field is good. When my practices are solid, the madad (support) of the shaykh can come. 
So it's a connected reality; if my practices are not good, the master's madad can't come because I'm doing things wrong, I'm doing things bad. He cannot accompany me spiritually if I'm not keeping myself good; otherwise how can he accompany my badness? He accompanies at a distance but not in the sense of moving within me. So I'm asking that when that badness is going, I'm trying, taking my steps towards purifying myself, doing my chantings, I'm not going to be perfect otherwise that would be a defeated concept. But I'm taking steps towards sincerity. They know what is sincere versus what we say is sincere.
So again, there goes all of the examples of Sufism. Everything we do in this tariqa (spiritual path), every action and reaction is a step towards that sincerity. When they see that sincerity in the action and words and daily life of the student, they begin to come. As they begin to come, and that eating, drinking, practicing, zikr, all of that is strong, their energy begins to dress the core. When their energy dresses the core and everything is in their light, their energy begins to push away all negativity.
La energía del maestro impide toda la negatividad y las dificultades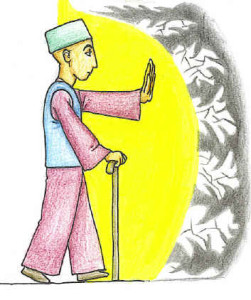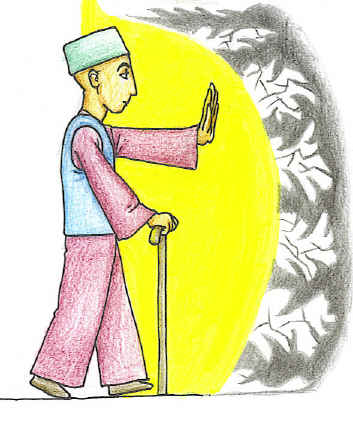 Los guías impiden [la negatividad] tan fuertemente que la relación es tan fuerte que ven un peligro antes de que yo pueda. Significa que hasta en esta submisión, si tendremos que ir algún lugar y hubiera un peligro, esta conexión es tan fuerte que ellos empiezan a bendecir antes de aun llegar y cuando esa persona llegue allá esta bendición sigue bendiciéndole. Ellos abren toda su energía y a causa de lo que esa energía trae todo sale huyendo. Hablamos de los mundos que no se puede ver. Ellos ven, y la energía negativa ve de su luz. Cuando ve esa luz, lo corre porque no quiere ni tratar de tener un problema con la luz. Pero conmigo, ay, [la negatividad] puede venir y darme empujones con ningún problema.
The Master's Energy Pushes Away All Negativity and Difficulties

The guides push away so powerfully that the relationship is so strong that they see when a danger is coming before I see it. Means that even in that submission, if we are to go somewhere and there is a danger and the connection is so strong, they begin to dress before even arriving there, that when that person arrives there and that dress is dressing, they begin to open all their energy and everything moves away out of fear of what that energy is bringing; because we are talking in the worlds that we don't see. They see; the negative energy, it sees from its like. When it sees that light, it runs, that it's not a like that it even wants to attempt to make a problem with. But me, on myself, ooh he come and slap me around with no problem!
Nuestro camino está basado en el compañerismo – físicamente y espiritualmente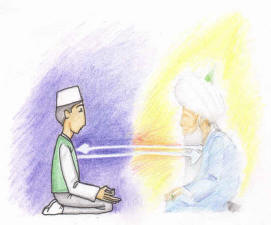 Entonces nuestro camino entero es un camino de protección y desarrollar que está basado en esa madad (apoyo). Así a les traemos a nuestras vidas y pedimos que seamos purificados, seamos perfeccionados. Tariqatu, nuestra tariqa está basada en el compañerismo.
Ese compañerismo es físico, pero lo que es más importante es el espiritual. Entonces estoy siempre espiritualmente en la presencia de mi maestro. Si yo no estuviera en su compañía, sería aplastado a causa de las dificultades que estoy afrontando. Entonces no pueden mandarte afuera sin ese apoyo, de lo contrario estarías muerto en un instante. Todos tus demonios y los demonios de los otros destrozarían todas nuestras vidas.
Entonces ellos traen su apoyo, traen su madad, y ellos son responsables de ti en ese momento. Así, todo está basado en esa madad y por eso para desarrollar nuestras energías, tenemos que mirar lo que comemos, lo que bebemos, todas nuestras practices, todos nuestros cantos, todas las recitaciones que nos dan. Tenemos que recitar, recitar, recitar, recitar, recitar- y nos está limpiando, limpiando, limpiando. Mientras nos limpia, les pedimos que vengan dentro de nuestra vida y que siempre seamos con nuestro maestro espiritualmente.
Our Path is Based on Companionship – Physically and Spiritually
So our way is entire way of protection and building is based on that madad (support).  So that we bring them into our lives, asking to be purified, to be perfected. Tariqatu, our tariqa is based on the companionship.
That companionship is physical, but more important is the spiritual. So then I'm spiritually always in the company of my master. If I'm not in their company, then I will be crushed immediately from the difficulties that I'm facing. So they cannot send you out without that support; otherwise you be dead in an instant. All the demons from yourself and the demons from other people would be ripping the whole, our lives apart. 
So then they bring their support, they bring their madad; then they are responsible for you at that time. So everything is based on that madad. So building our energies, what we eat, what we drink, all of our practices, all of our chantings, all the recitations that they begin to give us, reciting, reciting, reciting, reciting, reciting- it's cleaning, cleaning, cleaning, cleaning. As it's cleaning, then we are asking to come, to come, to come, come and it's a whole training process: asking them to come into my life and spiritually always with your master.
Un guía verdadero espiritual tiene una conexión intacto a sus maestros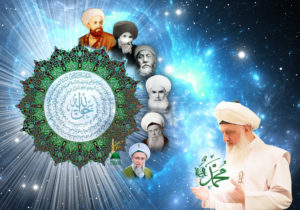 Así los ancianos recurrían a sus antepasados. Cuando hablas con todas estas personas espirituales tienen la misma cosa. Los indios recurren a sus antepasados, los chinos recurren a sus antepasados. El Sufismo es el mismo concepto: nuestros antepasados piadosos, les recurrimos en estos shaykhs, estos santos, y ellos recurren a sus antepasados, y ellos recurren a su maestro, todo el camino hasta, conectado a un profeta.
Así los Naqshbandiya, el poder del camino del sufí Naqshbandi es que tiene una cadena ininterrumpida de los maestros. Si encuentro a un maestro que lee un libro a Borders, y dice "Puedo ser maestro para ti. Vamos." El mundo físico no es un problema, el oculto es el problema. Así cuando vas a venir y apoyarme, ¿cómo, exactamente? Si no estás conectado, como él puede conectar a los maestros? ¿Dónde está ese linaje de los maestros vivos conectando el camino? Tiene que estar conectado con el shajarat intacto, un árbol que dice eres conectado al Profeta ﷺ directamente.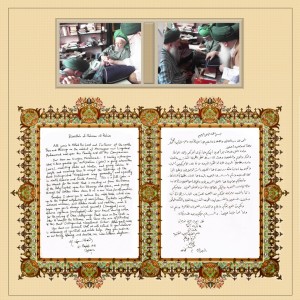 Entonces nuestro camino está fundamentado en que cada persona tiene algo firmado, todo el camino hasta Profeta ﷺ. Es firmado que ese maestro ha firmado y que ese maestro ha firmado, todo el camino hasta los quienes son frentes a ti. Ellos tienen un acuerdo firmado por sus maestros que dice que son completamente apoyados. Significa que te apoyamos, te agarramos la mano, mientras tú avanzas. No te preocupes. El apoyo viene. Viene en la medida ellos creen necesario. Es posible que vaya a algún lugar y digo "traiga mucha madad y hace que todo el mundo derrumbarse." Así no está basado en nosotros. Está basado en ellos. Ya saben ellos que llega y que pasa.
Entonces el concepto de madad es nuestro camino entero, estar en esa aniquilación, estar en esa luz, bajo su disciplina.
True Spiritual Guide Has an Unbroken Connection to His Masters

So the ancients would call upon their ancestors. So when you talk to all of these spiritual people, they have the same thing. The Indians, they call upon their ancestors; the Chinese call upon their ancestors. Sufism is the same concept: our ancestors that were pious, we are calling upon these shaykhs, these saints, and they are calling upon their ancestor, they are calling upon their master, all the way back, connected to a prophet.
So the Naqshbandiyya, the power of the Naqshbandi Sufi way is it has an unbroken chain of masters. So if I find a master that read a book at Borders, says, 'I can be a master for you. Let's go.' The physical is not the problem; the unseen is the problem. So that when you are going to come and support me, how exactly? If you are not connected, how is he going to connect to masters? Where is that lineage of living masters connecting all the way? Has to be connected with the unbroken shajarat, a tree, that says you are directly linked to Prophet ﷺ.

So our way is based on each one had something signed, all the way back to Prophet ﷺ, is signed, that that master signed, that that master signed, that that master signed, all the way to the ones that are in front of you; they have a signed agreement by their masters that they are fully supported. Means that we have your back, we are holding you, you move forward. Don't worry. Your support comes; it comes to the extent that they deem it's needed. I may go somewhere and say, 'Bring lot of madad and make everybody to collapse.' So it's not based on us. It's based on them. They already know what's coming, what's happening.
So the concept of madad is our whole way, is to be in that annihilation, to be in that light, to be under their discipline.
La realidad de la estrella – el poder del alma y cuerpo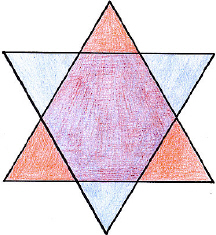 Por eso hemos dicho muchas veces antes: nuestro camino está basado en los triángulos apuntando hacia arriba y apuntando al revés, la estrella, tiene muchas realidades. Pero la estrella hacia arriba es el poder del alma que sube [indica hacia la cabeza, a la izquierda del pecho y al lado derecho del pecho para formar un triángulo]. Estrella apuntando al revés [indica hacia el lado derecho del pecho a la izquierda y hacia abajo al vientre] es el poder del cuerpo.
La estrella, la pirámide de la que Mawlana Shaykh siempre habla, esta pirámide, esta pirámide denota que la jerarquía del gobierno espiritual. No hay ningún desorden, no es como el bazar, donde todo el mundo corre hacia el Divino. Hay una pirámide, tiene que ser una estructura corporativa. Tiene que ser jefe quien tiene una cadena por debajo que tiene otra cadena por debajo esa: una cadena de mando en la cual opera y gobierna el universo de Dios.
Reality of Star – Power of the Soul and Body

That's why we said before many times: our way is based on the triangles up and down, the star, has many different realities. But the star up is the power of the soul that is coming up [gestures from head to left and right side of chest to form a triangle]. Star down [gestures from Right of chest, to left, downwards to Belly], is the power of the body. 
The star up, the pyramid that Mawlana Shaykh is always talking about, this pyramid, this pyramid, pyramid, it denotes the hierarchy of the spiritual government. That it's not free for all; it's not like a bazaar, everybody just running towards the Divine. There has to be a pyramid, has to be a whole corporate structure. There has to be a boss, who has to be the, one chain, another chain below that, another chain below that: whole chain of command in which operates and governs God's universe. So then that pyramid, the upward triangle is what we are trying to connect with.

Triángulo descendente es como una pala – El camino espiritual recoge mucha gente pero solo pocos quedan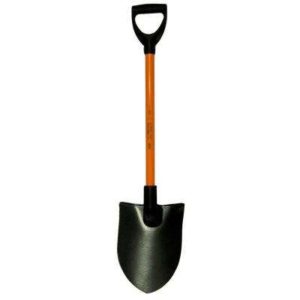 Entonces para dunya (el mundo material) se parece al triángulo descendente. Vas a ver el dunya como una pala. Entonces el sufismo palea mucha gente, pasan recogiendo la gente de muchos, muchos lugares. Hay mucha gente en este mundo y hay miles de personas con Mawlana. Pero no significa que los miles de personas logran esa realidad en este mundo. Significa que ellos les recogen como así y entonces les sacuden, les sacuden, y muchas empiezan a caerse, caerse, caerse. Está bien porque les cogen para la intercesión en la tumba.
Pero cuando sigues este sistema, vas a ser sacudido, ¡sacude y hornea! Sacude, sacude, sacude, sacude. Te cocinan todo el tiempo. Te cocinan todo el tiempo hasta que seas afortunado si una separa de la multitud. Porque la punta de la pala es pequeña, a la parte arriba había mucho, mucha gente viene. Pero al final, una pepita de oro emerge. Esa pepita de oro ahora se dirige hacia el triángulo hacia arriba porque hay espacio limitado en la parte arriba del triángulo. El triángulo descendente es ilimitado, puede traer dentro todo el mundo. Agítales y vas a ver lo que emerge va a ser muy puro cuando atraviesen esa prueba entera. Esa es tariqa (el camino espiritual).
Así mucha gente viene, pero mucha gente no queda porque se intensifican las pruebas. Las pruebas de vida y las tribulaciones se intensifican y los guías todavía preguntan: resiste, resiste, resiste, resiste. Y entonces nosotros atraviesan la pauta y entonces los guías nos toman hacia la perfección. Eso es el símbolo de la tariqa.
Downward Triangle is Like Shovel – Spiritual Path Collects Many People But Only a Few Stay
Then for dunya (material world), it looks like downward triangle. So you are going to see the dunya like a shovel. So then Sufism shovels many people, they go around collecting people from many, many places. You go places, there are hundreds of people; and go somewhere with Mawlana, there are thousands of people. It doesn't mean thousands of people are reaching that reality in this world. It means that they shovel them up like that, then they shake them, shake them, and many start to fall out, fall out, fall out, fall out. That's okay because they catch them for intercession in the grave.
But to work through that system, you are going to be shaken, the shake and bake! Shake, shake, shake; shake, shake, shake; they cook you the whole time. They cook you the whole time until from that whole crowd, you are lucky if one comes out. Because at the end of the shovel is small; at the top there was a lot, a lot of people come. But at the end, one gold nugget comes out. That gold nugget is now headed for the upward triangle, because the space at the top is limited. The downward triangle is unlimited; you can bring everybody in. Shake them and you see what comes out going to be very pure, when they go through that whole testing. That's tariqa (spiritual path).

So a lot of people are coming, but a lot of people are not staying because the testing intensifies, the teaching intensifies. Their life trials and tribulations intensify and the guides keep asking: hold on, hold one, hold on, hold on. And then we move through the pattern and then the guides are taking us towards perfection. That's the symbol of tariqa.
La gente afuera no entiendo la lucha de los creyentes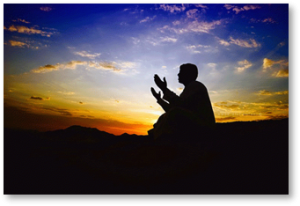 Entonces esto tiene que ser entendido porque muchas veces la gente viene y dice 'Oh! Ellos se hablan y ellos hablan a personas que ya han estado aquí o ellos quienes ir y venir, y dicen 'Están locos.' Y esto será un hecho reconocido porque la gente afuera de la cueva van a pensar que su vida está normal. Que esa vida es la vida ideal, hacer esas cosas y disfrutar esas cosas. Cuando vienen y ver este sacudido al revés, dicen 'todas esa personas son locas. Son wahshi, son salvajes, no son simpáticos. Ellos son como así, son como ese.' Diga, 'Sin duda, tienes razón,' 'porque estamos siendo limpiados, estamos siendo purificados.'
Outside People Don't Understand the Struggle of the Seekers

So this has to be understood because a lot of times people come and say, 'Oh!' They talk amongst each other and they talk to people who have been here before or come and go, and say, 'They are all crazy.' And that's going to be a given; because the people outside the cave, they think their life is very normal. That that life is the life to have, to do those things and to enjoy those things. When they come and see this upward down shaking, they say, 'Those people are all crazy. They are wahshi, they are wild, they are not nice. They are like this, they are like that.' Say, 'Most definitely, you are correct. That's true,' 'because we are being cleaned, we are being purified.
El proceso de purificar no es agradable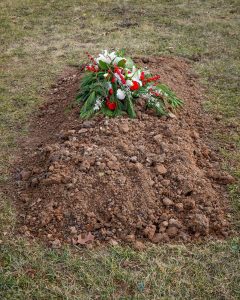 El proceso de purificar no es agradable, no es tan fácil siempre. Si has visto a alguien atraviesa el cáncer y la quimioterapia, no es una experiencia agradable. Ellos vomitan, vomitan y empiezan a parecer muy enfermos, mientras que parecieran sanos justo semanas antes- ¿qué pasó? La gente dice '¿Por qué vives como así?' Es porque atravesamos la quimioterapia y es mucho mejor atravesar esa quimioterapia en esta vida que en la tumba.
En la tumba no puedes imaginar las dificultades. Solo los que han sufrido las dificultades de la vida pueden decir eso. ¿Por qué sufrieron las dificultades si no será difícil en la tumba? Así por la Gracia de la Presencia Divina, se prefiere seas limpiado afuera de la tumba. Recibe las dificultades ahora, porque por lo menos puedes parar, beber café, ver la televisión un poco, intentar de recobrar y volver a tu prueba. Todas nuestras vidas son sobre eso. Es importante saber, para que cuando otra persona se queje, tenemos una respuesta.
The Process of Purification is Not Pleasant

The process of purification is not pleasant; it's not something that's always so easy. If you seen anybody go through cancer and chemotherapy, it's not pleasant experience. They start to throw up, start to vomit, start to become very sick looking, where just weeks before they look so nice- what happened? So people come and say, 'Why you are living your life like this?' 'Because we are going through chemotherapy; and that chemotherapy is much better to go through in this life than in the grave.
In the grave, you can't imagine the difficulties. And the only time that you can say that is from people who have been through difficulties in life. Why did they go through difficulties, if it's not going to be difficult in the grave? So by the Grace of the Divine Presence, is that rather you be cleaned outside of the grave. You take your difficulties now, at least you can stop, have some coffee, watch a little bit of TV, try to regain yourself, and you go back into your testing. Our lives are all about that. It's important to know, so that when somebody else complains, then we have an answer.
El camino real aplica el calor y la examen para cocinarte y purificarte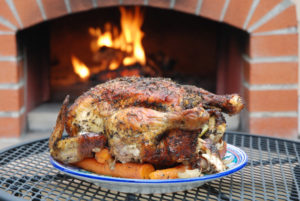 Así la prueba de esa locura es la realidad del camino. Que hemos tomado un prometo a purificarnos. Por eso tenemos que sacarnos toda la maldad. Si estás con un grupo y no hay ninguna maldad, no hay nadie que tiene bastante energía para cocinar el grupo. Así, siguen iguales. Es como hay muchos pollos en el horno y se olvida de encender el horno – ay que pasa? Todos todavía parecen iguales, ¡nada pasa! Nada pasa.
Estos maestros, su camino es tan real: tú entras y es como un microondas. Todo está saltando, pegando, todo cocina muy rápidamente. Ése es el poder de saber que estamos en el camino real que el Divino se nos fija de billones de personas en la Creación, billones de universos, billones de galaxias, Dios se me fija. Y yo veo Su Milagro, en todo lo que hago. Tal pronto como yo pare y contemple, ws la cosa más increíble: 'Ya Rabbi, ¿cómo te me fijas?'
Y Dios dice, 'Tomas una medida hacia purificarte. Estoy aceptando tu medida. Muévete hacia Mí.' Entonces empiezas todos los procesos de las dificultades
Pero con la ayuda de Mawlana Shaykh y pedirles para su madad (el apoyo), vivimos y respiramos en esa madad. Su madad es la única manera de defendernos contra esta maldad.
The Real Path Applies Heat and Testing to Cook and Purify You

So the proof of that craziness is the reality of the path. That we have taken a vow to purify ourselves. So all of the badness has to come out. If you sit amongst the group and there is no badness, there is no cooking. There is nobody there that has enough energy to cook the group. So then they stayed the same. So it's like a whole bunch of chickens that nobody turned the oven on- hey, what happened? They all look the same; nothing happening! Nothing is happening. 
These masters, their way is so real: you walk in, it's like a microwave. Everything is popping, smacking, everything is cooking very fast. That is the power to know that we are on real path, that the Divine has taken notice of us, out of billions of people in creation, billions of universes, billions of galaxies, the Divine is noticing me. And I'm seeing His Miracle in everything I do. As soon as I stop and contemplate. That's the most amazing: 'Ya Rabbi, how You are noticing me?'
And Divine is saying, 'You are taking a step towards purifying yourself. I'm accepting your step. Move towards Me.' Then you begin all the processes of difficulty.
But with the help of Mawlana Shaykh, and asking for their madad (support), we live and breathe in that madad. Their madad is the only way to defend ourselves against this evilness.
Subhana rabbika rabbal 'izzati 'amma yasifoon,as salaamun 'alal mursaleen, wal hamdulillahi rabbil 'aalameen. Bi hurmati Muhammad al-Mustafa, wa bi sirri surat al-Fatiha.
Un agradecimiento especial a nuestros transcriptores por su colaboración en la transcripción de esta suhbah.
Fecha original de la suhbah: El 28 de octubre de 2012
Artículos Relacionados:
Por favor considere hacer una donación y apoyarnos en la propagación de estos conocimientos celestiales.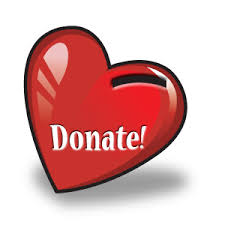 Copyright © 2017 Naqshbandi Islamic Center of Vancouver, All Rights Reserved.