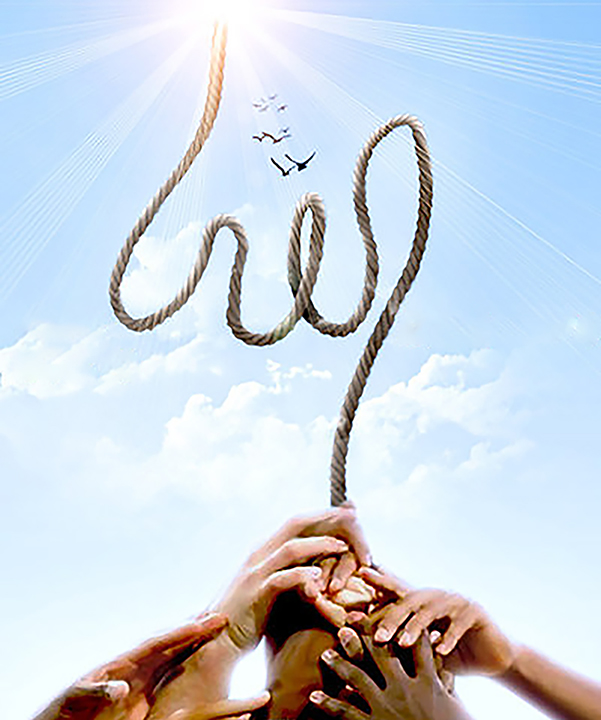 Hold Tight to the Rope of Allah, Tie Yourself to That Which is Firm
This Article Has Been Translated



Hindi
From the Realities of Mawlana (Q) as taught by Shaykh Nurjan Mirahmadi
A'udhu Billahi Minash Shaitanir Rajeem
Bismillahir Rahmanir Raheem
I seek refuge in Allah from Satan the rejected one
In the Name of Allah, the Most Beneficent, the Most Merciful.
﴾وَاعْتَصِمُوا بِحَبْلِ اللَّـهِ جَمِيعًا وَلَا تَفَرَّ‌قُوا ۚ  ﴿١٠٣
3:103 – "Wa'tasimo bihab lillahi jamee'an wa la tafarraqo…" (Surat Ali-Imran)
"And hold firmly to the rope of Allah all together and do not separate…" (Family of Imran, 3:103)
Alhamdulillahi Rabbil alameen was salaatu was salaamu alaa ashraful mursaleen Sayyidina wa Mawlana Muhammad al Mustafa ﷺ. Madad ya Sayyidi ya Rasulul Kareem, Ya Habibul Azeem, Unzur halana wa ishfalana, abidona bi madadikum wa nazarakum. Madad Ya Sultanul Awliya Mawlana Shaykh Abdullah Faiz ad Daghestani (Q). Madad ya Sayyidi ya Sultanul Awliya Mawlana Shaykh Muhammad Nazim Adil al Haqqani (Q), madad ya Sayyidi ya Sultan ul Qulubina Mawlana Shaykh Hisham Kabbani (Q). Unzur halana wa ishfalana, abidona bi madadikum wa nazarakum. InshaAllah ta'ala​.
Our Obedience is to Allah (AJ), Sayyidina Muhammad ﷺ and Those in Authority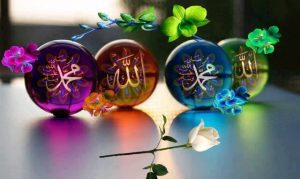 Alhamdulillah, alhamdulillah, that Allah (AJ) gave us a good life, a long life to see holy days and holy nights. And we always admit to ourselves that we are nothing, that I'm nothing and but not for the Grace of Allah (AJ) that we are in existence. And asking to enter the oceans of rahmah and mercy and Allah (AJ) reminding always for us, "Bismillahir Rahmanir Rahim. Atiullaha atiur Rasul wa ulil amri minkum​."
﴾ ياأَيُّهَا الَّذِينَ آمَنُوا أَطِيعُواللَّه وَأَطِيعُوٱلرَّسُولَ وَأُوْلِي الْأَمْرِ مِنْكُمْ…﴿٥٩
4:59 – "Ya ayyu hal latheena amanoo Atiullaha wa atiur Rasula wa Ulil amre minkum…" (Surat An-Nisa) 
"O You who have believed, Obey Allah, Obey the Messenger, and those in authority among you…" (The Women, 4:59) 
Obedience to the Divine almighty, obedience to the Prophets and to follow the ulul amr​, the people of authority.
Hold Tight to the Rope of Allah (AJ) and Don't Separate!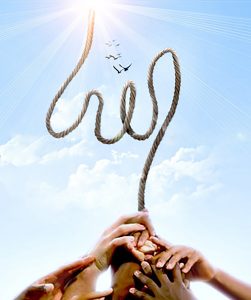 Whether from the dunya (material world) and heavenly authority and Allah (AJ) remind through Holy Qur'an that, 'Hold tight to the rope of Allah (AJ) and don't separate.'
﴾وَاعْتَصِمُوا بِحَبْلِ اللَّـهِ جَمِيعًا وَلَا تَفَرَّ‌قُوا ۚ  ﴿١٠٣
3:103 – "Wa'tasimo bihab lillahi jamee'an wa la tafarraqo…" (Surat Ali-Imran)
"And hold firmly to the rope of Allah all together and do not separate…" (Family of Imran, 3:103)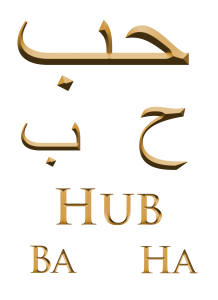 And the hablillah,​ the rope of Allah (AJ), it means that even in the huroof (Arabic letters) of the hablillah​ is teaching us from the people of hub (love)​. They have the ha​ from Ahlul Hayat​ (People of Ever-Living), they are from the ba​ of the Bahrul Qudra (Ocean of Power)​, that the people of hub​ and love, they are connected. And they are the ​habl​. They are the rope of Allah (AJ). They are an extension of that reality of, 'Obey Allah, obey the Rasul ﷺ and the real ulul amr (saints)' (Holy Qur'an, 4:59). It's like a rope that's coming down from the heavens. And our whole life is about holding tight to that rope and don't leave that rope of safety, especially as you're entering into difficulties.
Saintly Souls Give Guidance Based on Powerful Yaqeen (Certainty)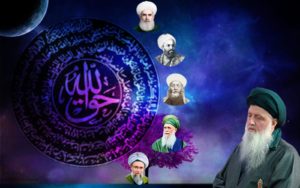 And we were talking today, and a reminder for myself, always is a reminder for myself, that there are saintly souls that when they give a guidance, it's not based on events that will happen tomorrow. It means somebody speaks and says, 'Oh, tomorrow the bus will get in an accident on the street.' This means the level in which their certainty and spiritual understanding, what we call yaqeen​.
The level of their yaqeen​ was only enough to tell you about what's happening tomorrow. That's a short yaqeen​. That's a small amount of certainty. The more powerful are when they speak, they are speaking eight years, ten years, 20 years, 15 years out and people are not understanding and say, 'Oh, the Shaykh said so many things and they didn't happen. He must not know what he's talking about.' They say, 'No, they're not talking with such a low level that its events that are happening tomorrow.'
Firasah of Awliyaullah is Deeply Connected to the Heart of Prophet ﷺ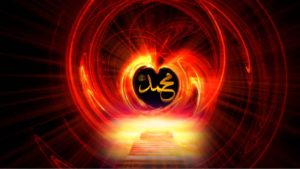 But these are events that are moving in our reality. They may happen in five years. They may happen in six years. But the benefit if you are in that obedience and you are in that reality, you've been dressed and prepared for that so that there is no surprise that it doesn't just something happen and what happened? It means that their firasah,​ the power in which they have certainty and the connection and the depth in which they're connected to the heart of Prophet ﷺ, their yaqeen (certainty) is constantly putting out isharats (signs) of events that are going to happen, the preparation that required for those events and the level of yaqeen (certainty)​.
And for us, when we see the world in which we live in is in such a calamity, then it is a constant reminder. I remember from the time that we came, that there are tremendous difficulties that are coming upon the Earth. And what Allah (AJ) wants for us is – tie your rope. Tie your rope around that reality. Stick to that reality and don't separate yourself from it!
Plant Your Roots Deep Like a Tree, Not Like a Flower on a Rock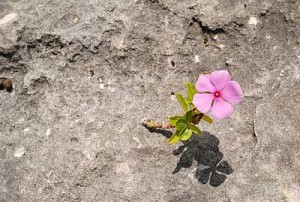 It means that when we see, and I've seen these TV shows on Discovery Channel when the tornado comes or hurricane begins to come. This means that those who lock themself down and secured themself on something firm. It means you secure yourself in life on something firm; not on a flower that's on a rock, that the first wind Allah (AJ) describes is like a flower on a rock. That as soon as a wind comes, that flower is gone. But a tree – they described like a tree, like a pine tree, the evergreen trees that their roots are very deep which means they're solid in their belief.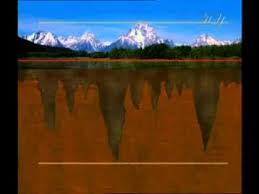 The awtad​, they're like pegs like a mountain, that their being goes very deep in their roots.
﴾وَالْجِبَالَ أَوْتَادًا ﴿٧
78:7 – "Wal jibala awtadan." (Surat An-Naba)
"And Mountains like Pegs." (The Tidings, 78:7)
Their yaqeen​ (certainty) is very strong. Their istiqam and their firmness in their belief has been tested and constantly pound like steel. They've been put through fire, they pound them. They put it in water, they put back in steel. They pound them, they put it back in water. This means their reality has been tested. As a result, their roots are very deep and that is something that's firm like an evergreen.
Don't Untie Your Rope During the Storm!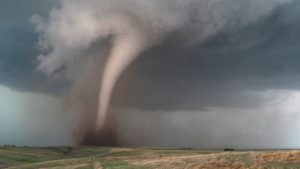 It means in our lives when we attach ourselves to that reality, it's like a tornado or storm that is coming. That that's the time to be locked on. That's the time to be holding on. That's the time to put all your belief in that reality, to lock yourself with that reality.
And all shaitan (satan) wants is to come and chew at that. So, you see the 'storm people' because when a storm comes and they see, 'Oh, okay all the winds are blowing, winds are blowing. Oh, maybe I tied myself down to something that looks like it's going to blow away.' And they begin to untie themselves and running up and down the street. By then, it's too late. Because as soon as you untied yourself from safety and security, that wind has already blown and taken that person and gone.
Plant Yourself on the Spiritual Path With Firmness in Your Heart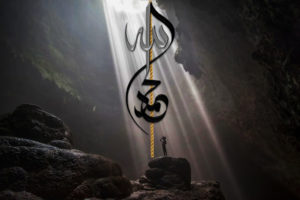 It means these are analogies for us to understand, for the people of tariqa​h, because these are the ways of purification. These are the schools of purification. That when your heart is locked and you plant your firmness that, 'Ya Rabbi​, grant me that firmness within my heart, the yaqeen​ (certainty) within my heart. The love of Sayyidina Muhammad ﷺ is that I want to plant myself and I'm tying my rope. I'm tying my rope around these ulul amr​ and I will not separate.'
And everything in our life is that understanding. That my rope is tied to Mawlana (Q). My whole existence is based on that and all shaitan wants to do is keep coming and biting on that rope. Disconnect yourself, disconnect yourself. Why? Because to disconnect means you've lost your connection. If you lose your connection, you are now like food for shaitan. That you disconnected from that rope of reality and that's all that shaitan (satan) wants in our life is to keep eating away at your grip. And that is our whole life.
Shaitan Wants Us to Release Our Rope of Faith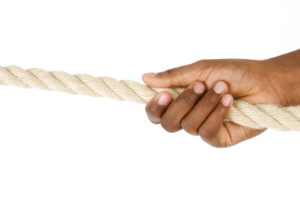 If we remember that like a pillar of our belief, that you write it down. That shaitan – all he wants is just to bite at my hands so that I release. Release what I believe in because every test that's coming to me is because I'm holding onto that rope. And all shaitan wants is if you let go of the rope, I stop testing you. I won't be biting to you so hard. I won't be bothering you so much.
Because you look around, left and right, and people are not being tested. Oh, because they're not holding onto that rope. They already let go a long time ago. And if we don't understand the reality of this dunya (material world), then our nafs​ (ego) keeps playing with us. That why you don't just surrender what you're doing and follow shaitan?
There is No Ease in Religion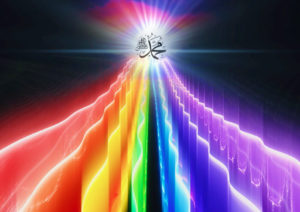 And our whole existence is, 'No, no, my whole life is to hold on. As much as he wants to bite, let him bite.' Bite the hand, bite the hand, bite the hand and what Allah (AJ) wanted for us – hold tight to that rope. As soon as you hold tight to that rope, then you understand everything in your life is going to be about that testing. And Prophet ﷺ described there is no ease in religion.
لا راحة في الدين
"La Rahata fid deen."
"There is no ease in Religion."
That if you're doing something right and constantly under difficulty, constantly under testing, then you're doing something right. Because Allah (AJ) constantly purifying, constantly perfecting, and constantly raising.
Our Life is to Believe and Constantly Struggle for Our Faith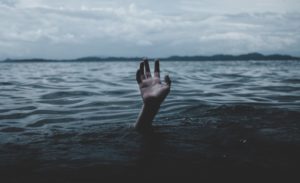 But if a day comes where there's no testing, there is no raising. Something then is not right. And that something is pleasing to shaitan (satan), so he's no longer bothering. So, our whole life in these days of difficulty is a reminder. Because people look left and right and say, 'Well, you know, what's going on here and there? What's that?'
And everything about the believer is to believe and hold tight to their faith and constantly struggle for their faith; constantly struggle to exemplify that which is right, and that which is clean, and that which is purified. And our life is about holding tight. And all that shaitan wants is for us to let go. As soon as we let go, we are in the difficulties of a tufan (flood)​.
Follow the Examples of Prophet ﷺ and His Family to Be Saved From Difficulties
The salawats (praisings) that we were reciting is constantly about all these realities. Ya Rabbi, save us as a najat​ (salvation), that by means of the Ahlul Bayt (Holy Family of Prophet ﷺ) and ulul amr (saints)​ is a najat​ from all difficulty, all mushkilat​, all sickness.
   وَسَفِيْنٌ للِنَّجَاةِ إِذَا                           خِفْتَ مِنْ طُوْفَانِ كُلِّ اَذَى
    فَانْجُ فِيْهَا لَا تَكُوْنَ كَذَا                           وَإعْتَصِمْ بِاللهِ وَاسْتَعِنِ

Wa safi nun lin najati idha       Khifta min tufani kulli adha
Fanju-fiha la takunu kadha      W'atasim billahi wasta'ini
They are the ship of salvation, so when you are drowning in the storms of difficulties and hardship,
do not be heedless. Hold onto their rope and ask for Allah's (AJ) support.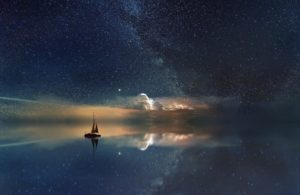 Everything to be taken away by the love of Sayyidina Muhammad ﷺ, by the love of Ashabi an-Nabi ﷺ (holy companions of Prophet ﷺ), by the love of Ahlul Bayt an-Nabi ﷺ. By that love and by that character in which we follow their way, follow their example, we begin to be saved from those difficulties. We pray that Allah (AJ) will grant us a yaqeen​ (certainty) within our heart, a safety and security within our heart. Let whatever difficulty comes, never to release our grip from that reality and everything coming to test that, so that the believer lets go and becomes lost within the storms of difficulty.
Subhana rabbika rabbal 'izzati 'amma yasifoon, wa salaamun 'alal mursaleen, walhamdulillahi rabbil 'aalameen. Bi hurmati Muhammad al-Mustafa wa bi sirri surat al-Fatiha.
Special thanks to our transcribers for their help with transcribing this suhbah.
Original Date of Suhbah: August 20, 2016
Related Articles:
Please Donate and support us to spread these heavenly knowledges.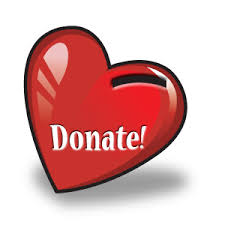 Copyright © 2021 Naqshbandi Islamic Center of Vancouver, All Rights Reserved.