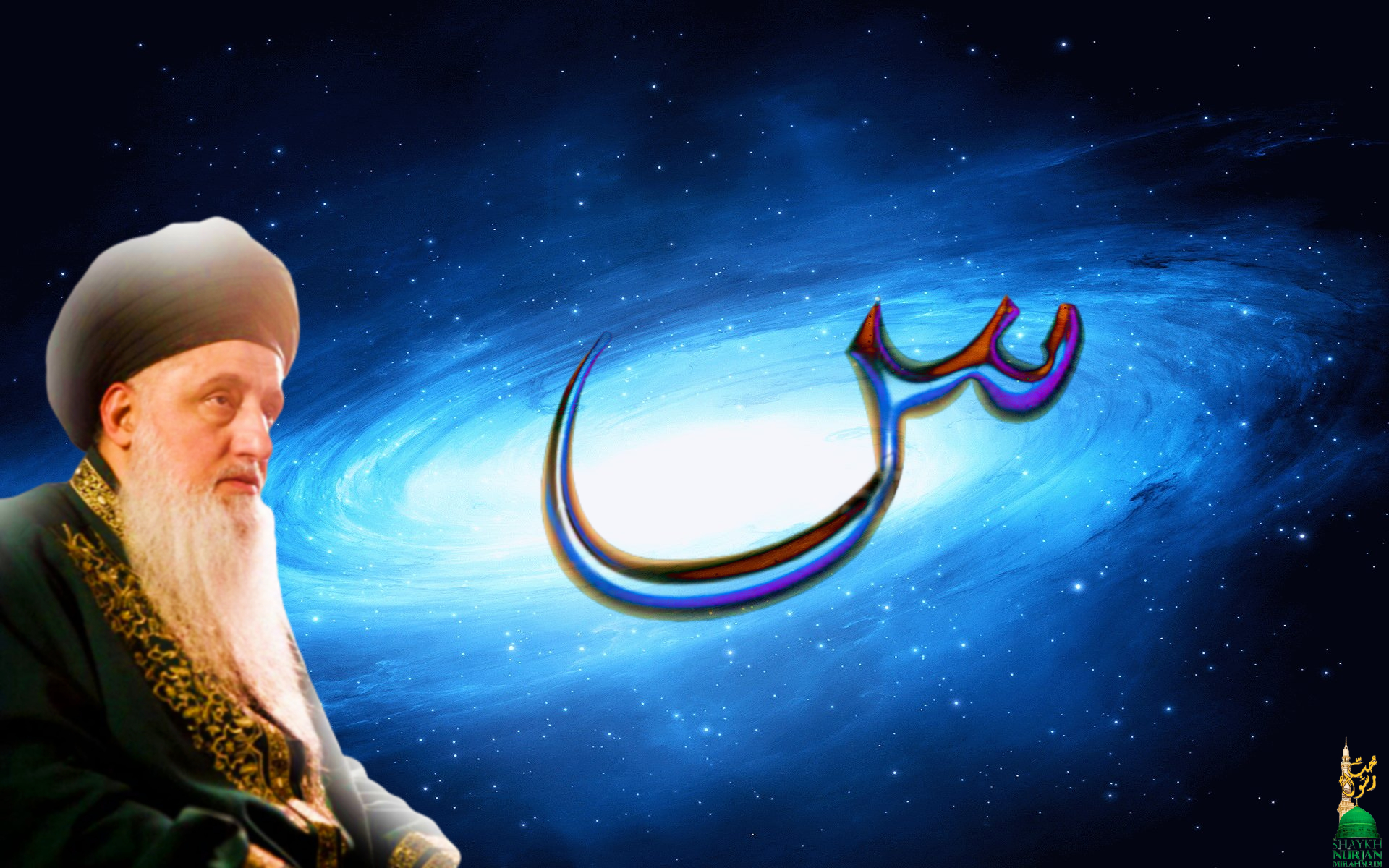 Allah's Salaam is Not a Simple 'Hi' – Surah YaSeen (36:58), Surah Qadr (97:5)
From the Realities of Mawlana (Q) as taught by Shaykh Nurjan Mirahmadi.
A'udhu Billahi Minash Shaitanir Rajeem
Bismillahir Rahmanir Raheem
I seek refuge in Allah from Satan, the rejected one
In the Name of Allah, the Most Beneficent, the Most Merciful
Alhamdulillah (all praise is due to Allah) that awliyaullah (saints) come into our lives and teach us that, Ana abdukal 'ajeez, wa dayeef, wa miskin, wa zhalim, wa jahl. And but for the grace of Allah (AJ) that we're still in existence.
Salaam is Not a Simple Greeting – It Has a Secret of Unveiling the Heart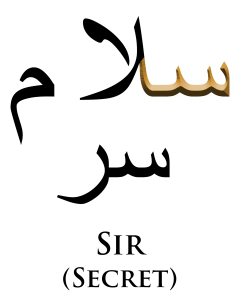 We ask what is salaam? What is salaam (peace)? When Allah (AJ) is asking us to make salat o salam (peace and blessings) upon Sayyidina Muhammed ﷺ. They come and teach us that this seen, lam, meem. It's the salaam and a loaded ship that comes and when Allah (AJ), we're trying to achieve this.
﴾سَلَامٌ قَوْلًا مِّن رَّ‌بٍّ رَّ‌حِيمٍ ﴿٥٨
36:58 – "Salamun qawlam mir Rabbir Raheem." (Surat YaSeen)
"Peace," a word from a Merciful Lord. (YaSeen, 36:58)
And this seen is a secret. This reality of life, nurul anwar wa sirratal asrar, the secret of light and the light of every secret. Fully loaded reality that coming and this secret that has ilm ul-yaqeen (knowledge of certainty), because it is the seen, has heavenly knowledges. Not book knowledges, but achieve through the heart and flowing from the heart of "Ati Allah Ati Rasul wa Ulul amre Minkum." It means a live living connection from the heart of Sayyidina Muhammad ﷺ to awliyaullah and awliyaullah to their students. This comes ilm ul-yaqeen flowing down.
﴾أَطِيعُواللَّه وَأَطِيعُوٱلرَّسُولَ وَأُوْلِي الْأَمْرِ مِنْكُمْ… ﴿٥٩…
4:59 – "…Atiullaha wa atiur Rasula wa Ulil amre minkum…" (Surat An-Nisa)
"… Obey Allah, Obey the Messenger, and those in authority among you…" (The Women, 4:59)
This is how to understand this salaam. When somebody says, 'this is salaam, not salaam, give salaam don't give salaam,' they can't even explain what salaam is. They think it's greetings, 'Hello,' Allah (AJ) is giving you 'hello.' But when Allah (AJ) directs this focus towards you something is coming. 
Seen Unveils Ilm ul-Yaqeen (Knowledge of Certainty) 
This seen, comes with ilm ul-yaqeen (knowledge of certainty), comes with ayn ul-yaqeen (vision of certainty). Means that it comes with the realities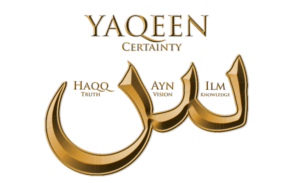 of the heart. The knowledges of paradise realities that can only be unveiled through the heart and not the maghz (brain), and not the brain, not the philosopher who sits and try to look at the huroof (Arabic letters) and says, 'I wonder what my name means in these huroof?' It's not that. This is about the heart and unveiling of the heart. Ayn ul-yaqeen (vision of certainty), if Allah (AJ) want you to receive salaams he must have enrolled you into a school that teaches ilm ul-yaqeen.
The Guide of the Bewildered – Ya Dalil al Mutahayireen

"Ya Dalil al-Mutahayyireen" (O Guide of the Perplexed), that's why our du'a, "Ya wahaab ya wahaab ya wahaab ya musabbibal asbaab, ya mufattihal abwaab, ya muqallibal qulubi wal absaar, ya dalil al-Mutahayyireen."
يَا وَهَّابُ يَا وَهَّابُ يَا وَهَّابُ، يَا مُسَبِّبَ الأَسْبَابِ، يَا مُفَتِّحُ الأَبْوَابِ، يَا مُقَلِّبُ الْقُلُوْبِ وَالأَبْصَارِ يَا دَلِيْلَ الْمُتَحَيِّرِيْنَ
"O Bestower! O Bestower! O Bestower! O Originator of causes! O Opener of doors! O Tuner (Changer) of hearts and eyes! O Guide of the perplexed!"
That you're going to, in this school you enrolled me for ilm ul-yaqeen, you're going to put me in every type of condition and then make me to choose a door. 'Hope it's the right door through the test.' If it's the right door, then the knowledges, Dalil al-Mutahayyireen, is that he's the guide of the bewildered.
Real Guides Verses Hadith Translators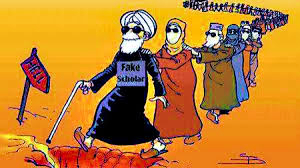 We go somewhere they teach the hadith (sayings of Prophet Muhammad ﷺ), same hadith for 30 years. They get storytellers, you watch them on the 'TV RRY, RVY,'  these are hadith translators. These are not ilm el laduni (divinely knowledge); these are people who take the hadith that me and you already saw and add a couple stories and songs and make a whole show out of it. It's not the learning, it's not the reality. 

The ilm ul-yaqeen, hadith Nabi ﷺ were like notes. When you're going to go like a cue card, three pointers before you go to meeting, it was meant for you to have a pointer, isharat (sign), but to be tapped into the heart of  Prophet ﷺ so that he can now expand upon these notes. It wasn't a complete, it wasn't about translating this and screaming into the crowd and singing a song with it. So you achieve something. Ilm el laduni is heavenly knowledge, connected to the heart of Sayyidina Muhammad ﷺ. You go back and research it and you'll find in every single hadith of their talking is related to hadith and that is the secret of that hadith.

Control the Physical Eyes For Ayn ul-Yaqeen (Vision of Certainty) to Open

Ilm ul-yaqeen wa ayn ul-yaqeen (Knowledge and Vision of Certainty) means that you must have been enrolled. These are ahlul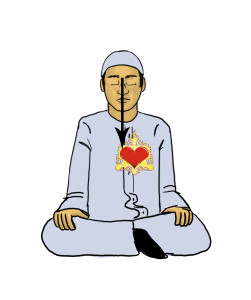 basirah (the people whose hearts are opened) when they're teaching you ilm ul-yaqeen, they must be teaching you 'ayn, how to reach Allah's (AJ) ancient al 'Alim, ancient knowledges.
That 'ayn to come, must have your 'ayn (eye) controlled. Your eye has to be controlled to receive the 'ayn, the eyes of Allah (AJ).  So, if we don't control this ayn (physical eyes), this one (eyes of the heart) will never open. So they must have enrolled us on how to close this eye. 'Ya Rabbi, I want the 'ayn and the secret of knowledges, ancient knowledges, that has no beginning and no end, and flowing live from the heart, from this satellite system is flowing.'
The Ulul Baab Are the Caretakers of the City of Knowledge
That's why it's essential to have the love of the Imam Ali (as). You're asking to enter into this City of Knowledges and Prophet ﷺ teaching that, 'The gatekeeper and the people of the baab (door), their Master is Imam Ali (as).'
قَالَ رَسُولُ اللَّهِ صَلَّى اللَّهُ عَلَيْهِ وَسَلَّمَ : "أَنَا مَدِينَةُ الْعِلْمِ وَعَلَىٌ بَابُهَا، فَمَنْ أَرَادَ الْمَدِينَةَ فَلْيَأْتِ مِنْ بَاْبُهَا
Qala Rasulullah ﷺ "Ana Madinatul 'Ilmi wa 'Aliyyun Babuha, Faman Aradal Madinata falya'ti min Babuha." (Hasan)
"The Prophet (pbuh) said: I am the city of knowledge and Imam 'Ali is its gate/gatekeeper, so whoever wants from the city must take from its gate/gatekeeper." [Sound hadith by Imam Tirmidhi in al-Awsat]
The one whom teaches these knowledges is from ulul-baab (people of the door). Of many titles they may have but they are the caretakers of the door; they're bringing you into a city of knowledges. Not translators, the city of knowledges.
Follow a Guide Who Has Haqq ul-Yaqeen and Writes Books, Not the One Who Reads Books
Then they have haqq ul-yaqeen (certainty of truth). That what they learned, what they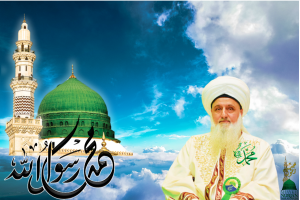 saw was true. They don't read for you they learned it by writing. They attended their teachers and masters and they wrote. They didn't read the writing of someone else. They made books, not read books. They made books. They have fifty, sixty, seventy books in their twenty-five years of accompanying their master, and writing. They're makers of books.

Those knowledges became true for them, they were taught how to become ahlul basirah. As a result, Allah (AJ) granted them to see every reality that they're teaching. So that it's real for them. They can describe it like they look at their hand. Not philosophy, 'Oh I don't know, oh may be connect like that, maybe I don't know, may be do, may be don't.' One who hasn't tasted is just speaking something. But these are real; they have been dressed from the seen.
Be With the Guides Who Connects You to Lisanul Haq ﷺ (Tongue of Truth)

Then this knowledge, this loaded ship is coming through a lisan (tongue), through a teaching. That lisan must be connected to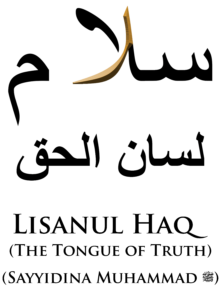 the tongue of Prophet ﷺ. And that's why Allah (AJ) says, 'You better be with Nabiyeen, Siddiqeen, Shuhadayi wa Saliheen.'
وَمَن يُطِعِ اللّهَ وَالرَّسُولَ فَأُوْلَـئِكَ مَعَ الَّذِينَ أَنْعَمَ اللّهُ عَلَيْهِم مِّنَ النَّبِيِّينَ وَالصِّدِّيقِينَ وَالشُّهَدَاء وَالصَّالِحِينَ وَحَسُنَ أُولَـئِكَ رَفِيقًا ﴿٦٩﴾
4:69 – "Wa man yuti' Allaha war Rasula faolayeka ma'al ladheena an'ama Allahu 'alayhim minan Nabiyeena, was Siddiqeena, wash Shuhadai, was Saliheena wa hasuna olayeka rafeeqan." (Surat An-Nisa)
"And whoever obeys Allah and the Messenger (pbuh) are in the company of those on whom Allah has bestowed His Favours/Blessings – of the prophets, the sincere Truthful, the witnesses to the truth (who testify), and the Righteous, and excellent are those as companions." (The Women, 4:69)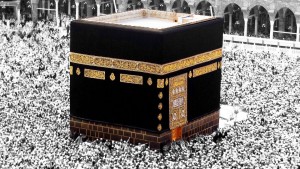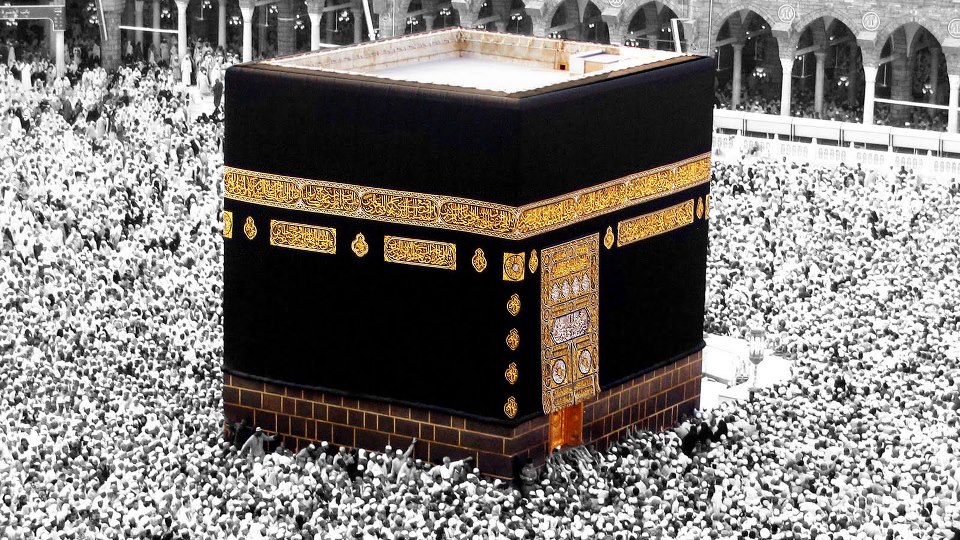 That is the real Ka'bah of Allah (AJ). The stones is an imitated Ka'bah. So these four corners means that you must be connected to the tongue of truth, Sayyidina Muhammad ﷺ. And he ﷺ gave his holy tongue to his Siddiqeen, 'Siddiqil 'Aaliyah' (Qur'an 19:50).
﴾وَوَهَبْنَا لَهُم مِّن رَّحْمَتِنَا وَجَعَلْنَا لَهُمْ لِسَانَ صِدْقٍ عَلِيًّا ﴿٥٠
19:50 – " Wa wahabna lahum min rahmatina wa ja'alna lahum lisana Sidqin 'Aliya." (Surat Maryam)
"And We bestowed of Our Mercy on them, and We granted them lofty honour from/on the tongue of truth."
Then they gave the holy tongue to shuhada, those whom they martyred themselves and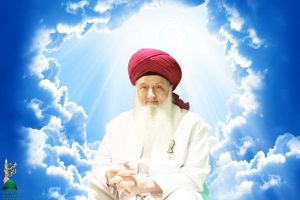 they died in dunya and they are mawt qablil mawt (death of desires before physical death). And Allah (AJ) describes in Holy Qur'an, 'These rijalullah (men of God) they were waiting some of them achieved and others died waiting.' But they busied themselves cleaning themselves, and they produce saliheen, righteous students. Because the knowledges are real, the power and the light and the energy is real. 

مِنَ الْمُؤْمِنِينَ رِجَالٌ صَدَقُوا مَا عَاهَدُوا اللَّهَ عَلَيْهِ ۖ فَمِنْهُمْ مَنْ قَضَىٰ نَحْبَهُ وَمِنْهُمْ مَنْ يَنْتَظِرُ ۖ وَمَا بَدَّلُوا تَبْدِيلًا

33:23 – "Minal mu'mineena rijaalun sadaqoo maa 'aahadul laaha 'alaihi faminhum man qadaa nahbahoo wa minhum mai yantaziru wa maa baddaloo tabdeelaa." (Surat Al-Ahzab)
"Among the believers are men who have been true to their covenant with Allah. Some of them have fulfilled their pledge/vow; and some are still waiting, but never wavering. (The Combined Forces, 33:23)
So means this knowledge must be through one of these lisans. Safeguard that, where your tongue is coming, from your knowledge coming from? Which shuhada are you connected to, who taught you how to die before you die. And which of these great siddiqs is connecting you? That's why then the turuq (spiritual path) and ahle zikr (people of remembrance), there's nobody outside of that.
The Spiritual Paths That Take From Lisan Siddiq 'Aliya – The Companions of Prophet ﷺ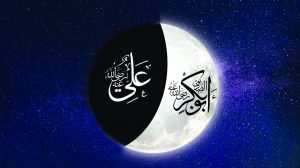 You say, 'I found somebody who talks really interesting but there's not a shaykh and he's not from that.' That's a different reality, that's not from these people.They have to be connected because they are living Ka'bahs and they're Qiblahs (direction of prayer). They have to know exactly how they're taking from Sayyidina Abu Bakr as-Siddiq (as) and for Naqshbandiya, they also may be granted how they're taking from Imam Ali (as). 
Forty-two tariqahs take only from Imam Ali (as) and they don't have from Sayyidina Abu Bakr as-Siddiq (as). Naqshbandiyatil 'Aliya is that they get the complete Siddiq al-Mutlaq's (the absolute truthful) (as) perfection upon them, dress upon them knowledges upon them. And if Allah (AJ) and Sayyidina Muhammad ﷺ wants, the inheritance of Sayyidina Muhammad ﷺ will come through Imam Ali (as). They don't have to give it. This is not mandatory, you may see somebody in tariqah but is not getting the Prophetic reality. That's an inheritance that Imam Ali (as) will take to that one and begin to convey the family secrets of Sayyidina Muhammad ﷺ. So they inherited this lisan, this lam (of salaam).
Meem – The Muhamadiyun Wear a Turban in the Shape of Meem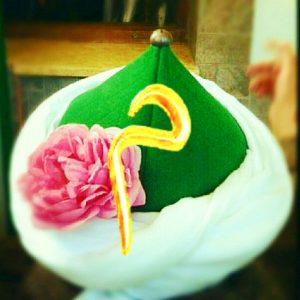 And then that meem is an isharat and a sign, they are all Muhammadiyun. One sign for you is they must have a meem on their head. They don't wear McDonald's hat. They don't wear a movie show hat. They don't wear anything from television show. They wear meem. Because it was an isharat to this meem, eimama  (turban), they have a meem on their head.
Allah (AJ) Wants Us to Send Salaam and Durood Upon Prophet Muhammad ﷺ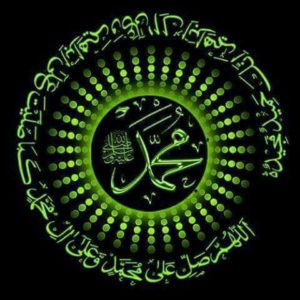 So this salaam is coming down as loaded knowledges and blessings from Allah (AJ). So then what Allah (AJ) wants for us is that request this reality for your beloved Sayyidina Muhammad ﷺ as an ihtiram (respect) and a sign of respect. So when you give durood sharif and assalat was salam on Sayyidina Muhammad ﷺ, it's so powerful that you're not even giving it, because you're saying "Allahumma salli `ala Muhammadin wa `ala aali Muhammadin."
  اَلَّھُمَّ صَلِّ عَلَی سَیَّدِنَا محَمَّدٍ ﷺ وَعَلَی آلِ سَیَّدِنَا محَمَّدٍ ﷺ
"O Allah! Send blessings and peace upon Muhammad and the Family of Muhammad."
Allah (AJ) merely wants to see your respect to do it, Allah (AJ) will give the salaams upon Sayyidina Muhammad ﷺ. It means He's dressing this eternal soul with all its realities of who it is of its Seen dressing, and empowering His Lam, His eternal tongue of truth, making the Muhammadan status ever more powerful.
Prophet ﷺ Wants Us to Send Praising So He ﷺ Unlocks the Reality of Salaam

That Allah (AJ) said in this creation of yours… how much He loves Sayyidina Muhammad ﷺ that I'm going to make everyone praise upon you. That from wherever they are they are sending these glorification that Allah (AJ) takes and dresses and blesses Sayyidina Muhammad ﷺ. And as a result, Prophet ﷺ knows the immensity of that and says, 'If you make one time and show this respect one time for me that make one of these salaams for me, I can unlock now this reality and begin to send salaam upon you. This is the immensity of Salaam.' So we say, "Salamun, hiya hatta matla'il Fajr."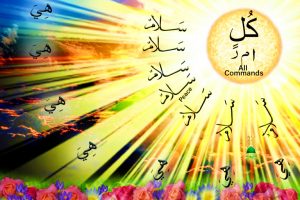 ﴾سَلَامٌ هِيَ حَتَّىٰ مَطْلَعِ الْفَجْرِ‌ ﴿٥
97:5 – "Salamun, hiya hatta matla'il Fajr." (Surat Al-Qadr)
"Peace it is until the emergence of dawn." (The Power, 97:5)
Or alayhis salam, alyhim salam. It means that they love Sayyidina Muhammad ﷺ and as a result of their love and durood upon Sayyidina Muhammad ﷺ, Allah (AJ) dressed with the light of Prophet ﷺ upon them. And Prophet ﷺ dressing their soul with this seen and all its realities we described. Dressing their tongue from the haqqaiq of the truth. Making them Muhammadiyun. 
Busy Yourself With Making Durood Upon Sayyidina Muhammad ﷺ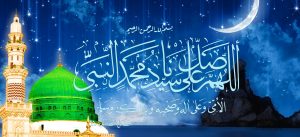 This is the immensity of this blessing. When Allah (AJ) wanting to give "Salamun hiya hatta matlail fajr." That Prophet ﷺ is going to be dressing you all the time all day long. Busy yourself with durood sharif, you can't imagine what's coming in these salaams. And that's why the Fajr (morning prayer) is so important because Salat ul Tahajjud (late night prayer) this reality is coming closer for us. It means Prophet ﷺ becomes even closer to insan (human being) at that time. Dressing and blessing them, dressing and blessing them.
We pray that Allah (AJ) open for us an understanding of immensity of these lights and these blessings and how weak we are but what a gift Allah (AJ) gave if for just one darood sharif (praising on Sayyidina Muhammad ﷺ) to take the reward of the whole understanding of that salaam we just described.
Subhana rabbika rabbal 'izzati 'amma yasifoon, wa salaamun 'alal mursaleen, walhamdulillahi rabbil 'aalameen. Bi hurmati Muhammad al-Mustafa wa bi siri Surat al-Fatiha.
Special thanks to our transcribers for their help with transcribing this suhbah.
Original Date of Suhbah: May 17, 2020
Related Articles: 
Please Donate and support us to spread these heavenly knowledges.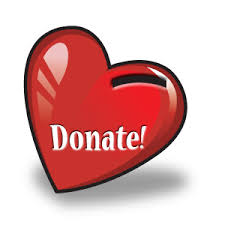 Copyright © 2020 Naqshbandi Islamic Center of Vancouver, All Rights Reserved.