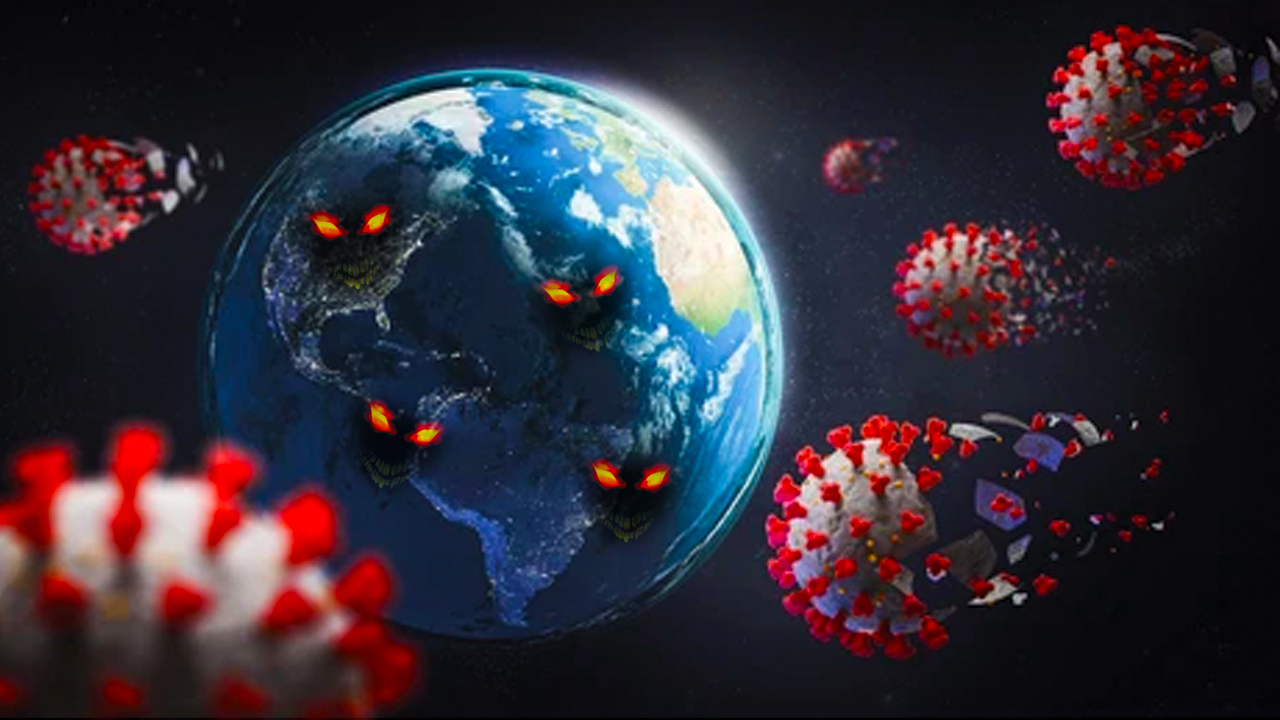 After Isolation Many Devils Are Coming
This Article Has Been Translated




Malayalam    French
From the Realities of Mawlana (Q) as taught by Shaykh Nurjan Mirahmadi
A'udhu Billahi Minash Shaitanir Rajeem
Bismillahir Rahmanir Raheem
I seek refuge in Allah from Satan, the rejected one
In the Name of Allah, the Most Beneficent, the Most Merciful
Invite the Holy Presence of Sayyidina Muhammad ﷺ to Your Homes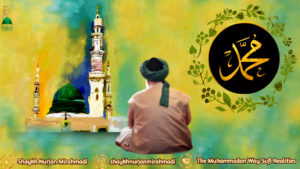 What makes Madina to be blessed is the presence of Sayyidina Muhammad ﷺ. It means bring Sayyidina Muhammad ﷺ into our homes. Play the salawats (praises upon Prophet Muhammad ﷺ) within the house, play the nasheeds (songs of praises) within the house, play the qawwalis (songs of praises) within the house. How these naats are teaching us that, 'A blessed soul is coming. His time is coming, he's coming. Prepare, make everything to be beautiful.' Have the Milad (celebration of the birthday of Prophet ﷺ) in your home. Invite guests, give food and say, 'We're going to now turn on this event for live zikr (divine's remembrance) and join us for live zikr.' It's not hard. How do you think we got to where we got to? They didn't all of a sudden just give us something and say, 'Oh, now, okay, Alhamdulillah, you're such and such.' There are people who use the himmah and the zeal of whatever Allah (AJ) has given to them to accomplish their goal.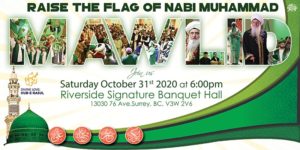 It means when you're sitting at home, far away from everything, invite a few friends and say, 'We're going to have a mehfil (gathering) tonight.' You don't have enough for food. They say, 'Even if you made enough for 4 people, 8 can eat from it.' Make a nice meal for the sake of Sayyidina Muhammad ﷺ. Invite people over say, 'Now mehfil starting, put the live television.' And make your home always a place of mehfil. If you're scared put a mask on and tell them, 'Sit (a) little bit farther away.'
But the barakah (blessings) of mehfil, the barakah of salawat begin to push every type of difficulty away. The home becomes a masjid, the home becomes Madina, the home becomes a shelter. And who's coming? The honoured soul, the honoured presence, Sayyidina Muhammad ﷺ is coming because it's His ﷺ birthday. He's the best of character to come, to give us the greetings to all those whom are coming for that love and for that respect. As a result, they use everything possible to gain the attention of Sayyidina Muhammad ﷺ. And they took their course, they took their studies within the good character.
After Isolation What Was Hidden Will Come Out & 'Azab of Pestilence

In days of difficulty we warned that when these isolation begin, and Allah (AJ) order, "Buyoot, everybody into your homes."

﴾حَتَّىٰ إِذَا أَتَوْا عَلَىٰ وَادِ النَّمْلِ قَالَتْ نَمْلَةٌ يَا أَيُّهَا النَّمْلُ ادْخُلُوا مَسَاكِنَكُمْ لَا يَحْطِمَنَّكُمْ سُلَيْمَانُ وَجُنُودُهُ وَهُمْ لَا يَشْعُرُونَ ﴿١٨ 
27:18 – "Hattaa izaa ataw 'alaa waadin namli qaalat namlatun yaa ayyuhan namlud khuloo masaakinakum laa yahtimannakum Sulaimaanu wa junoodu hoo wa hum laa yash'uroon." (Surat An Naml) 
"Until, when they came upon the valley of the ants, an ant said, 'O ants, enter your dwellings that you not be crushed by Solomon and his soldiers while they perceive not.'" (The Ant, 27:18)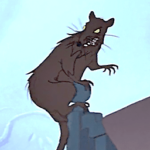 Ah, many devils will be coming out. Many raccoons, rats. Right after everybody starts to die and all the difficulty, what was the next 'azab coming? Was pestilence. Not only the physical rats you should be scared of but the characteristic that insan (human being) begins to have. You can become like a fox, where you think you're just so clever that you want to be sneaky. You want to be a rat and put your poo-poo from page to page to page. When you see a rat what do you do? You call an exterminator. Don't follow it. Don't play with the poo-poo. Just get away from it. Because all these people who made seclusion, they isolated their real character is coming out. The badness is coming out. The hidden desires coming out. The hidden jealousies; all of the hidden desires within people will begin to manifest. Don't think everybody manifests as something good and beautiful.
Be Sweet to the Hand That Crushes You
It means Allah (AJ) want to know in this month, 'What's inside you, will come out.' Sweetness comes out in the face of every type of difficulty. Every type of badness, even to the hand that crushes it, Imam Ali (as) said. These sayings are oceans of reality.
(كُنْ كَالزَّهْرَةِ الَّتِيْ تُعْطِيْ عِطْرُهَا حَتَّى لِلْيَدِ الَّتِي تَسَحَّقُهَا – (الإمام علي بن أبّي طالب
"Kun kazzahratil lati tu'ti 'itruha hatta lilyadi allati tasahhaquha" (Al Imam 'Ali ibn Abi Talib)
"Be the flower that gives its fragrance even to the hand that crushes it." — Imam Ali (as)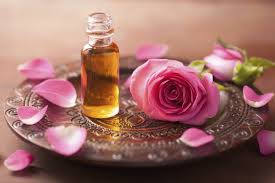 Be sweet even to the hand that crushes you like the rose. It means that in nature, Allah (AJ) said, 'Don't think insan you're so great. My nature is far better than you.' Right? If you hit the tree, what do you get? A fruit tree; if you hit it, what happens? You get the apple. The tree doesn't hit you back, it gives you its fruit. And nature teaches us, 'Squeeze me and I give you all of my essential oil. I will fragrance you by you crushing me.'
Always Choose the Light, Not the Darkness

Not to become something toxic and poisonous. Anyone who take a path of self realization and see that you're coming out of seclusion as something toxic? This poison and sickness that was within you is now going to be the path in which you make your destiny? What is the phrase that Yoda used in Star Wars, "Choose the light!" You know, you choose the good and you choose the light and that will make your destiny. But if you go towards negative and darkness that becomes your destiny. A life filled with negativity and darkness. And you have a choice in which to make. Do you overlook the faults of others, the wrongs and the bad doings and you always choose the light and you always choose the positivity and moving towards muhabbat and love.
Build Yourself on Good Character & Negate All 'Amal (Actions)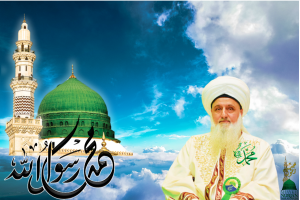 We said last night that, 'You always visualize yourself at the presence of Sayyidina Muhammad ﷺ.' And thinking that in the presence of Prophet ﷺ, he's with us now. These are the Ahlul muhabbat (people of love), the people of salawats and love in these majlis (association) that Prophet ﷺ is with them now. Whatever you do, do you think he is approving if it's a bad action and bad character? And that's why the tariqah (spiritual path) comes to teach the best of character. That if you should do bad and take a path towards darkness, then Allah's (AJ) 'azab (punishment) is moving towards you. Stay clear of anyone whom you feel is under Allah's (AJ) 'azab. Cause these are not the time to put a bullseye on your head.
These are the times in which to make yourself to be beatific and fragrant. And all of these salawats show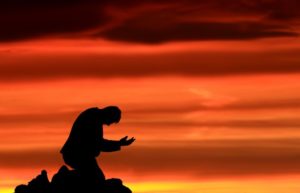 it's not my 'amal. 'Ya Rabbi, I'm not sitting here thinking that because I prayed, I gave zakat (charity) because my qira'at (recitation of holy Qur'an) is impressive to you or not impressive to you. I'm sitting here thinking I did everything wrong but I'm begging for your rahmah and your mercy. Dress me from your rahmah, Ya Rabbi. Let me just to have good character so that you'll overlook what I did wrong or was not pleasing to you in my worshipness.' That's a whole different type of character. Negate all your actions, all your abilities and say that, 'I'm only existing by the mercy of your grace, Ya Rabbi. Let me have good character so you forgive all my wrongdoings.'
Versus the one whom is going to build themselves on their doings, on their actions, their prayers, their qira'at, their hifzh, their memory. Everything they're gonna say that that brings them close to Allah (AJ)? How? How will it save you if it didn't save shaitan (satan)? He made a sujood (prostration), he made sajda (prostration) every single space from a hands distance for 70 thousand years of worshipness. Raised in knowledges based on pride and bad character. Such that it contaminated the knowledges of the angels.  And one order from Allah (AJ) and he fell and all those whom followed fell.
The Only Qualification You Should Have is Good Manners

So, turuqs (spiritual paths) come to teach good manners. Only classification they're supposed to have.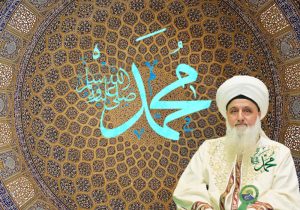 Only thing on their resume is, 'Do they have good manners? Does the Shaykh have good manners? And did he teach his students good manners?' Even people come and say, 'Look they do wudu (ablution) wrong, they pray wrong, they recite wrong, wrong, wrong, wrong, wrong, wrong, wrong.' But they're extremely kind and nice people. That's it! That's an academy of realities.
They say if, 'Not one thousand ulama (scholars) hating you, you're not a wali (saint). If not one thousand ulama coming against you, you're not a wali.' Why? Because the ulama couldn't understand the character and the actions of awliya (saints). Never that they're outside of shari'ah (Divine Law). But they never saw it with their eyes of pride of any action, any value in it. Even their look and their image to some of the external ulama, well you're… 'This one looks ajeeb (strange). Why do you make such a big deal about this person?' With our external eyes we look at them and see nothing.
But Allah (AJ) warned, 'Don't look to the surah, don't look to the form for Allah (AJ) only interested in the heart.' Allah (AJ) doesn't look at the form of his creation. He looks to what's within the heart. And within that heart does he see muhabbat and love, good character, love of Sayyidina Muhammad ﷺ. Continuously praying all night long, 'Ya Rabbi, fix my badness, fix my badness. Give me a sweetness in my life, a good character within my life.'
عَنْ أَبِي هُرَيْرَةَ  قَالَ: قَالَ رَسُولُ اللهِ :« إِنَّ اللهَ لَا يَنْظُرُ إِلَى أَجْسَامِكُمْ، وَلَا إِلَى صُورِكُمْ، وَلَكِنَّ يَنْظُرُ إِلَى قُلُوبِكُمْ». رَوَاهُ مُسْلِمٌ  
An 'An Abi Hurayra, (ra) Qala, qala Rasulullahi (saws) "Inna Allaha la yanzuru ila ajsamikum, wa la ila suwarikum, wa laaken yanzuru ila qulobukum." [Rawahu Muslim] 
Abu Hurairah (ra) narrated that: Messenger of Allah (pbuh) said, "Allah does not look at your figures, nor at your attire but He looks at your hearts." [Recorded in Muslim]
Don't Exhibit Bad Character and Attract 'Azab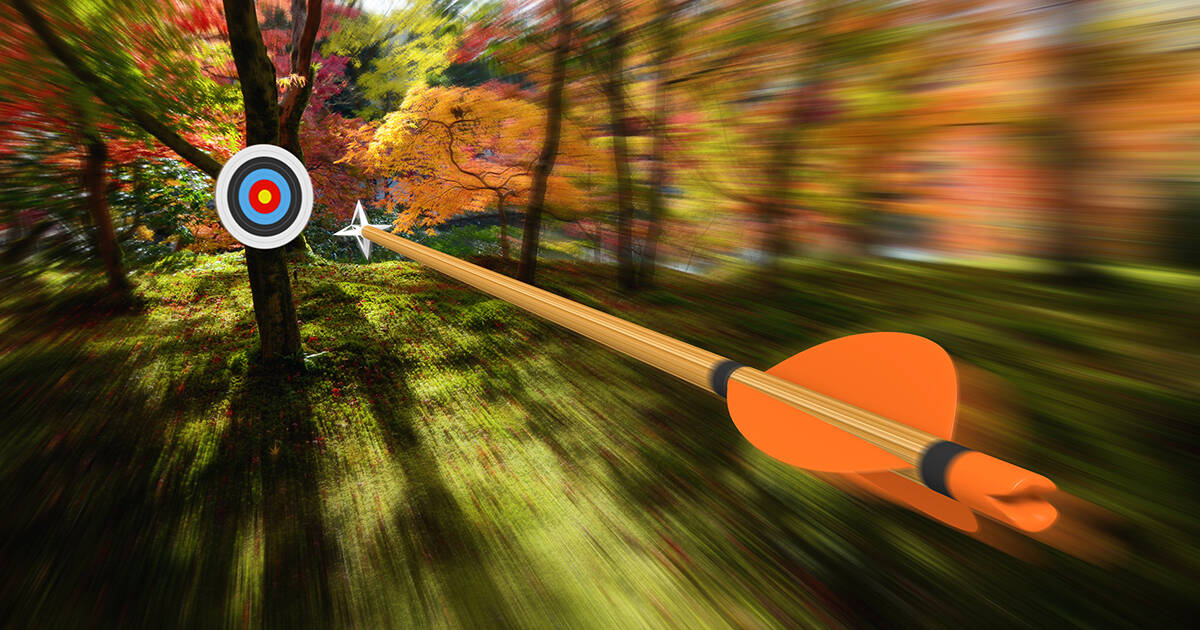 People think they're here to test the Shaykh but that needs a high level Shaykh; you're not anyone to test a Shaykh. It's actually the reverse. The Shaykh is testing you. And if you're exhibiting bad characteristics, you're going down very fast. And this is not a time in which to go down. This is not a time in which to try to pull a bullseye on your head. Because just the smallest microbe is now heading in your direction. Nothing big, it's just a microbe that you can't see. And if Allah (AJ) is not pleased with your character and sees that you're exhibiting characteristics of badness, it's as if you're putting a bullseye that, 'Come, Ya Rabbi, I'm challenging you, punish me.' Why, why would anyone want to do that? And just this microbe begin to come.
So, we live in a time in which Allah (AJ) is going to bring out all that is hidden within us. Ya Rabbi, as you begin to shake us. We said, 'This is a month of shaking, every type of testing and aggravation. And all that comes out of you is craziness and belligerence and anger and aggression? Then you got more coming to you than you can imagine. But if through all your shaking and all your crushing is goodness, like Allah's (AJ) nature. You hit the tree, the fruit comes. You squeeze the flower, the fragrance comes. You burn the bakhoor (incense) and beatific fragrances are released.
Praying to Be Dressed by the Reality of Hajj
We pray that Allah (AJ) give us a good character. That this month of zilzalah (earthquakes) [Dhul Qid'a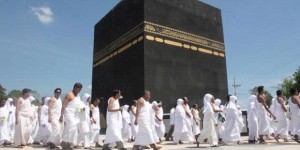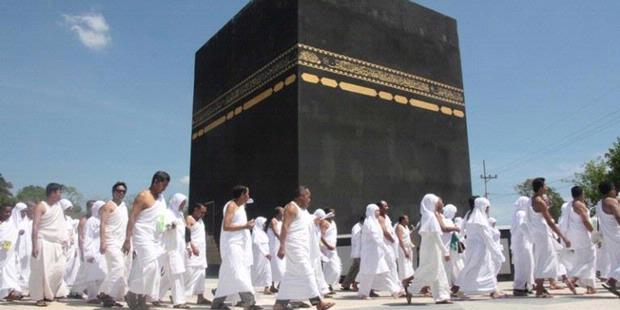 11th lunar month] is important because it's opening now the month of Hajj (Pilgrimage). We're making intention Ya Rabbi, grant us a real hijrah (migration). That our bodies don't need to be anywhere near there Ya Rabbi, but when "Labbaik" starts, put my soul within your Holy Ka'bah. Bring the soul right into the reality of the Holy Ka'bah. And dress Ya Rabbi, from Safa wa Marwa, grant us the 7 springs of reality. Grant us Islam, Iman (faith) wa Maqamul Ihsan (Station of Moral Excellence). Grant us the reality of that tawaf (circumambulation) and the dressing of that tawaf because Ya Rabbi, Imam (religious leader) is coming. Sayyidina Mahdi (as) is coming.
Ottoman Empire: Holy Custodians of the Muhammadan Nation
Do you think that you are ready for that arrival? After 86 years they called the azaan (call for prayer) in Aya Sofia (Hagia Sophia). It means this is the center of the Islamic Muhammadan nation. Not the other guys that claim to be the holy custodians of nothing. They are not custodians of anything. The clapping and dispensing of water does not make them custodians. The custodian was the Ottoman Empire. That, that was taken from the Arabs, was taken away by Sayyidina Muhammad ﷺ and given to the Turkish nation, given to the Ottoman Empire.
And Mawlana Shaykh (Q) described that, 'When they return to their Jum'ah (Friday prayer) in that masjid was a sign of the arrivals of Sayyidina Mahdi (as) and many things will be opening with that takbir.' So, when they call the azaan today, many things will be opening upon this earth. Are you good with Allah (AJ)? Are you good with Sayyidina Muhammad ﷺ? Are you good with all awliyaullah (saints)?
Roses From the Rose Gardens of Prophet Muhammad ﷺ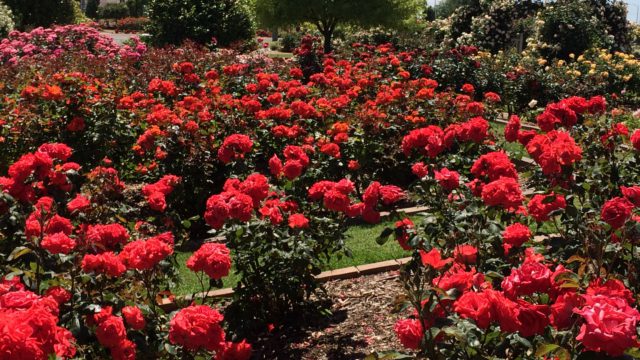 That the term for awliyaullah is a rose garden and when you talk to other students and other Shaykhs and they used to give an example that, 'From what garden do you come?' They posted on the internet, when one Shaykh would ask students of another Shaykh they say, 'From what garden do you come? What rose garden do you come from?' Not that, 'Oh! I am a Shaykh, your Shaykh is not a Shaykh.' All of the worse characteristics now, where everyone is an unbeliever except that one Shaykh?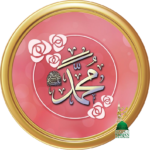 But have the manners and the adab was before that they believed all these majlis of zikrs were rose gardens and their students roses from that garden. And they would ask, 'From what garden you came?' It means what an ihtiram and a respect for the love of Sayyidina Muhammad ﷺ. And that's our way. That these Shaykhs, all roses in the garden of Sayyidina Muhammad ﷺ. We pray that Allah (AJ) give us best of character, best of love, Ya Rabbi. Only our character can save us from Your anger. If You grant us and write for us good characteristic in the face of every type of difficulty, we will truly be successful. And grant us a life in which to see the arrival of Sayyidina Mahdi (as), InshaAllah.
First Azaan –  Unlocking of Aya Sofia and Return of Amanat to Ummah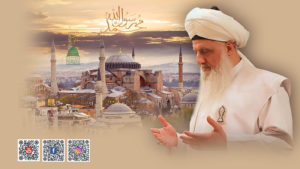 It was very beautiful every time you watch Aya Sofia and the azaan going off, InshaAllah your heart cries. That that was a big lock on that. For that President to have worked with his generals and armies that were very secular for all their judges and all their courts were very secular, all those chains were broken and the country unanimously voted for that to return back to being a masjid. And Allah (AJ) has returned an amanat and trust back to the nation of Sayyidina Muhammad ﷺ. It's not something small. Let's see what events begin to unfold as a result of that action. InshaAllah. Allah (AJ) give us a life to see it in good character to at least partake in it. Bad character distances us from everything and we see nothing of anything.
Subhana rabbika rabbal 'izzati 'amma yasifoon, wa salaamun 'alal mursaleen, walhamdulillahi rabbil 'aalameen. Bi hurmati Muhammad al-Mustafa wa bi siri Surat al-Fatiha.
Special thanks to our transcribers for their help with transcribing this suhbah.
Original Date of Suhbah: July 10, 2020
Related Articles:
Please Donate and support us to spread these heavenly knowledge.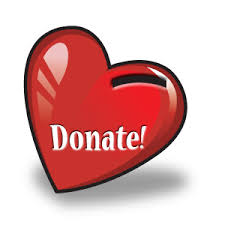 Copyright © 2020 Naqshbandi Islamic Center of Vancouver, All Rights Reserved.