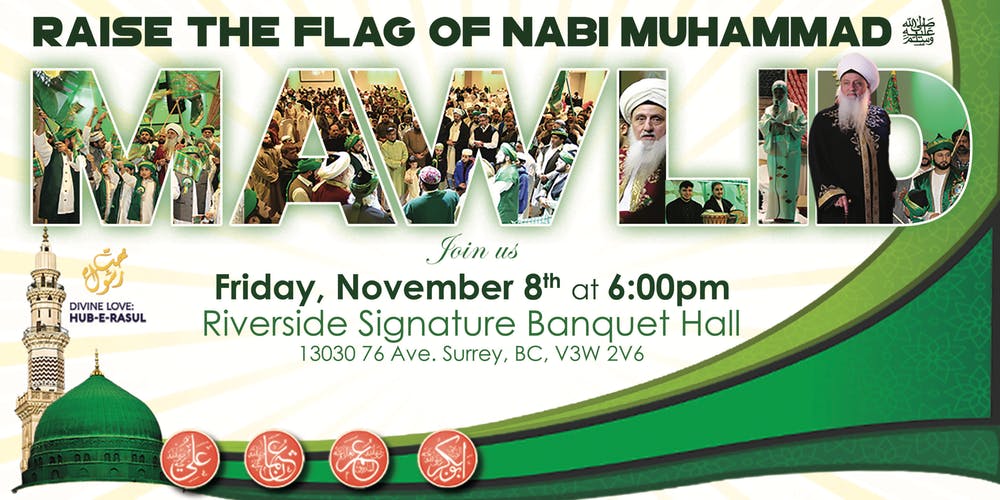 Urdu – 2019 Grand Mawlid Nabi and Super Ziarat
We are less than a month away from Grand Mawlid Al Nabi, A Mega event of Canada celebrating birthday of Holy Prophet Peace Be Upon Him. This is our sixth annual program under the guidance of Shaykh Nurjan Mirahmadi. This is a free event for entire family. Please do the following things as soon as possible to secure a seat in this blessed event.
1. Register your seats at following page
https://www.eventbrite.ca/e/2019-grand-mawlid-nabi-and-supe…
2. Donate to be supporter of this amazing cause and be among the ones who would bring a gift for the beloved's Birthday 🙂
https://nurmuhammad.com/donate/#mawlid
3. Share this message with your friends and families and be the ambassadors of Holy Prophet Peace Be Upon Him.
#Mawlid2019 #naqshbandi #divinelove #huberasul #nurmuhammad #shaykhnurjanmirahmadi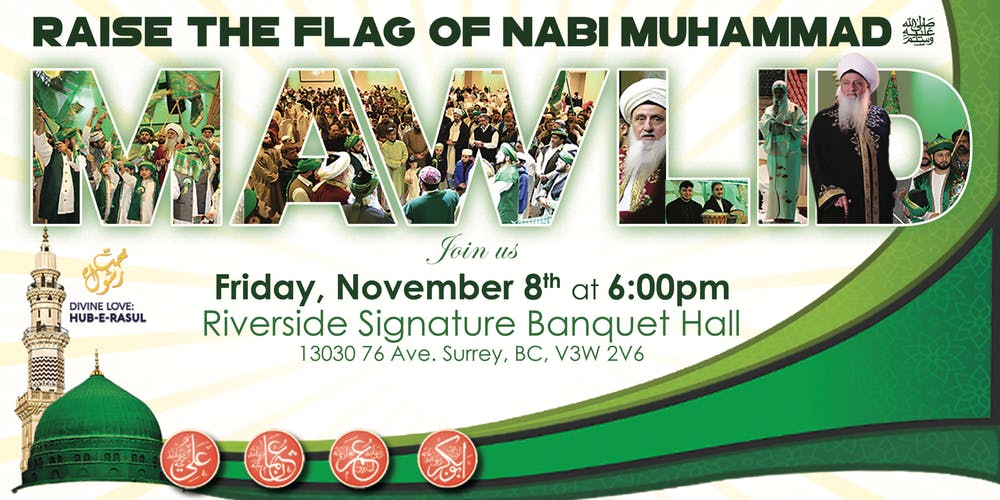 2019 Grand Mawlid Nabi and Super Ziarat
2019 Grand Mawlid Nabi and Super Ziarat West Coast Largest Gathering of Muslim Community Donations Please Click Here Date: November 8, 2019 – Starts 6:00 PM Location: Riverside Signature Surrey Banquet Hall (formerly Indian Banquet Hall) 13030 76 Ave, Surrey, BC V3W 2V6 Canada Phone: 604-558-4455 …


Source