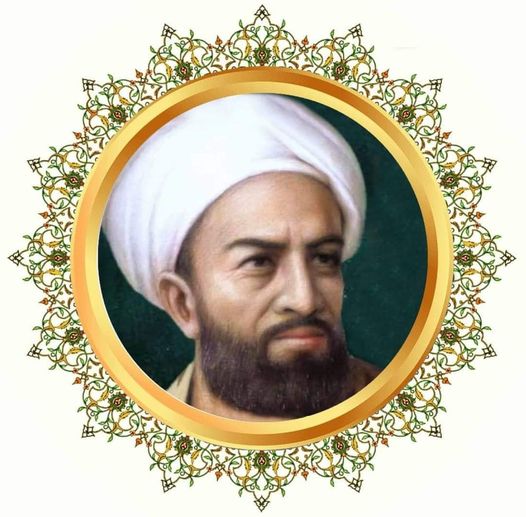 Urdu – 14 محرم الحرام، طریقہ نقشبندیہ کے امام، سلطان الاولیاء، مولانا محمد بہاؤالدین شا…

14 محرم الحرام، طریقہ نقشبندیہ کے امام، سلطان الاولیاء، مولانا محمد بہاؤالدین شاہِ نقشبند (ق) فردُالعَلم، فردُ العرش، شاہِ کُل۔ مولانا شاہ نقشبند (ق) کے عظیم حقائق میں ایک حقییقت اُن کا وجود اور اُن کی حقیقت 7000 ہزار سال قبل تخلیق فرمائی گئی— قبل کہ اللہ (عزوجل) ولایت کا تصور اور اولیاء ارواح تخلیق فرماتا ، مولانا شاہِ نقشبند کی روح مبارک تخلیق کی گئی۔
مولانا محمد بہاؤالدین شاہِ نقشبند (ق) کی روح اقدس کیلئے سورۃ الفاتحہ پڑھئے ???
اس بابرکت دن میں مولانا شاہِ نقشبند (ق) کی حیات مبارکہ کے بارے میں پڑھنے اور سننے کے لیے مندرجہ ذیل لنکس پر کلک کیجئے
https://nurmuhammad.com/muhammad-bahauddin-shah…/

_________________________________________________________________________
The 14th of Muharram marks the wiladat (birth) of the 17th Grand Shaykh and the Imam of the Naqshbandi Tariqah, Sultanul Awliya Mawlana Muhammad Baha'uddin Shah Naqshband (Q) Fardul Alam, Fardul Arsh, Shah e Kuhl. One of the immense realities of Mawlana Shah Naqshband (Q) is that his wujud (existence) and his reality was created seven-thousand years before Allah (AJ) created any concept of Wilayat (sainthood) and any soul of any saint, Mawlana Shah Naqshband's (Q) soul was created.
On this blessed day make sure to read the blessed
biography of Mawlana Shah Baha'uddin Naqshband (Q) :
https://nurmuhammad.com/muhammad-bahauddin-shah…/
Listen to the Audio book version :

Al-Fatiha for the blessed soul of Mawlana Muhammad Baha'uddin Shah Naqshband (Q)