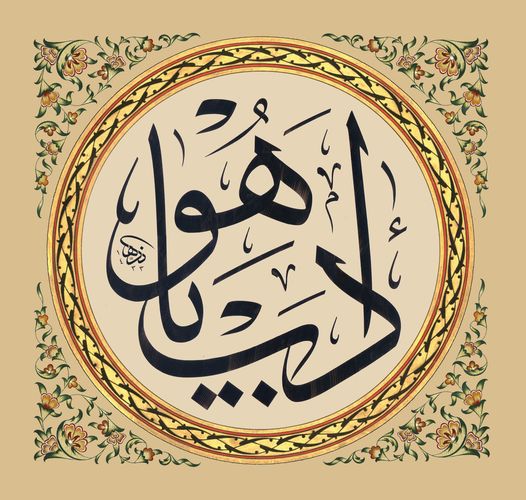 Urdu – معمولی سمجھے جانے والے اعمال روحانی اسرار کھولتےہیں | روحانیت امام الغزالیؑ |…

معمولی سمجھے جانے والے اعمال روحانی اسرار کھولتےہیں |
روحانیت امام الغزالیؑ | ادب
|Mamoli samjhe Jane wale Amaal Rohani Asrar Kholte Hain|Rohaniyate Imam Ghazali | Adab
Small Actions that Reveal Spiritual Secrets |Rohaniyat-e-Ghazali | Adab
اَعُوْذُ بِاللہ مِنَ الشَّیْطٰنِ الرَّجِیْمِ ۞
بِسْمِ اللہ الرَّحْمٰنِ الرَّحِیْمِ ۞
أَطِيعُواللَّه وَأَطِيعُوٱلرَّسُولَ وَأُوْلِي الْأَمْرِ مِنْكُمْ۞
اللہ کی پناہ مانگتا ہوں شیطان مردود سے۔
اللہ کے نام سے شروع کرتا ہوں جو نہایت مہربان رحم کرنے والا ہے۔
…اللہ (عزوجل) کی اطاعت کرو اور رسول (ﷺ) کی اطاعت کرو اوراپنے میں سے صاحبانِ اَمر (اولیا اللہ )کی
سورۃ النساء ( ۴) آیت (۵۹)
اَنَا عَبْدُكَ الْعَاجِزُ، ضَعِیْفُ، مِسْکِینُ، ظَالِمْ وَ جَھَلْ (یا رب، میں آپ کا بندہِ عاجز، ضعیف، مسکین اور ظالم اور جاہل ہوں) لیکن اللہ (عزوجل)کے فضل سے ، ہمارا وجود ابھی بھی قائم ہے ۔ الحمد للہ ، گزشتہ رات ہم نے نور کی دنیا ( عالمِ ارواح) کی اہمیت پر بات ختم کی تھی اور ہر شئے کا ایک ذکر ہے ، ہر چیز ایک حمد رکھتی ہے اور اللہ (عزوجل) نے ہر شئے میں ایک حقیقت رکھی ہے۔ اور یہ اچھےکردار، اور محبت، اور اچھے آدب، اور اچھے اخلاق ( پر مبنی)ہے کہ اللہ (عزوجل) ہمارے لئے اپنی آسمانی سلطنت (کا دروازہ) کھول دے گا ۔ اوراللہ (عزوجل) کی شان و عظمت، چھوٹی چھوٹی چیزوں میں (پنہاں) ہے ، یہ ایک خزانہ ہے۔ ہم نے کئی بار بیان کیا ، ہم بڑی چیزوں اور بڑے مسائل میں کھو گئے اور ہم یہ سمجھتے ہیں کہ تمام نمازیں ، روزے، حج —یہ سب چیزیں جو فرض ہیں ، اور اچھے اخلاق کا راز فرائض میں نہیں ، فرض طے کر دیا گیا ہے ، جہاں اللہ (عزوجل) توقع رکھتا ہے کہ آپ اسے سرانجام دیں گے۔اور جب ہم یہ سوچتے ہیں کہ کوئی ہم سے توقع کر رہا ہے ، اللہ (عزوجل) ہم سے توقع کر رہا ہے ، تو اس (آدب ) کی حقیقت کا راز یہاں چھپا ہوا نہیں ۔ لیکن جب بندہ وہ کام کرتا ہے جس کام کی توقع اللہ (عزوجل) نے کی ہے اور یہ اس سے بالا اور آگے بڑھتا ہے اور یہی اچھے اخلاق اور اخلاص کی علامت ہے ۔ یہ زندگی کے چھوٹے چھوٹے معاملات ہیں ، چھوٹی چھوٹی باتیں جسے ہو سکتا ہے دوسرے نظر انداز کردیں لیکن وہ انسان جو اللہ ( عزوجل) کی نظر کا طالب ہوکہ اللہ (عزوجل) کی تجلی اور اللہ (عزوجل) کی رحمت ہم پر جلوہ گر ہو ؛ سیدنا محمد (ﷺ) کی نظر اور توجہ ہم پر جلوہ گر ہو، اور اس زمین پر بڑی تیزی سے آنے والی مشکلات اور آزمائشوں اور مصیبتوں سے ہماری حفاظت فرمائے ، تو چھوٹے اعمال یا جسے ہم تھوڑا خیال کرتے ہیں،(اُن اعمال کے وسیلے ملتی ہے) ۔
|Ana abdukal 'ajeezu, dayeefu, miskin, wa zhalim, wa jahl ( ya Rab, mein aap ka bandah aajiz, dayeef, miskeen aur zalim aur jaahil hon ) lekin Allah (AJ) ke fazl se, hamara wujood abhi bhi qaim hai. Alhamdulilah, guzashita raat hum ne noor ki duniya (aalmِ-e-arwah ) ki ahmiyat par baat khatam ki thi aur har shye ka aik zikar hai, har cheez aik hamd rakhti hai aur Allah (AJ) ne har shye mein aik haqeeqat rakhi hai. Aur yeh achay kirdaar, aur mohabbat, aur achay aadab, aur achay ikhlaq ( par mabni ) hai ke Allah (AJ) hamaray liye apni aasmani saltanat ( ka darwaaza ) khol day ga. Allah (AJ) ki shaan o Azmat , choti choti cheezon mein ( pinha'n ) hai, yeh aik khazana hai. Hum ne kayi baar bayan kya, hum barri cheezon aur barray masail mein kho gaye aur hum yeh samajte hain ke tamam namazain, rozay, hajj — yeh sab cheeze jo farz hain, aur achay ikhlaq ka raaz faraiz mein nahi, farz tay kar diya gaya hai, jahan Allah (AJ) tawaqqa rakhta hai ke aap usay saranjam den ge. Aur jab hum yeh sochte hain ke koi hum se tawaqqa kar raha hai, Allah (AJ) hum se tawaqqa kar raha hai, to is ( aadab ) ki haqeeqat ka raaz yahan chhupa sun-hwa nahi. Lekin jab bandah woh kaam karta hai jis kaam ki tawaqqa Allah (AJ) ne ki hai aur yeh is se baala aur agay barhta hai aur yahi achay ikhlaq aur ikhlaas ki alamat hai. Yeh zindagi ke chotey chotey mamlaat hain, choti choti baatein jisay ho sakta hai dosray nazar andaaz kar dein lekin woh insaan jo Allah (AJ) ki nazar ka taalib ho, kay Allah (AJ) ki tajallii aur Allah (AJ) ki rehmat hum par jalva gar ho; Sayedena Muhammad (saws) ki nazar aur tawajah hum par jalva gar ho, aur is zameen par barri taizi se anay wali mushkilaat aur aazmayshon aur musibaton se hamari hifazat farmaiye, to chotey aamaal ya jisay hum thora khayaal karte hain, ( unn aamaal ke waselay millti hai ) .
"A'udhu Billahi Minash Shaitanir Rajeem.
Bismillahir Rahmanir Raheem.
Atiullaha wa atiur Rasula wa Ulil amre minkum."
Ana abdukal 'ajeezu, dayeefu, miskin, wa zhalim, wa jahl and but for the grace of Allah (AJ) that we are still in existence. Alhamdulillah that we left off last night at the importance of the world of light and that everything has a zikr (Divine remembrance), everything has a praise and Allah (AJ) has a reality in everything. And it's the good character and muhabbat (love) and the good adab and good manners that Allah (AJ) will open for us His heavenly kingdom. And Allah's (AJ) Might and Majesty and grace is in small things, it's a treasure. We said that many times we're lost in the big items and big issues and we think that all the prayers, the fastings, the hajj (pilgrimage) – all these things that are mandatory and the secret of good character is not in the mandatory issues. The mandatory is a given in which Allah (AJ) is expecting you to do that and when we think that what somebody is expecting us, Allah (AJ) is expecting us that's not where the secret of this reality is hidden. But when the servant does what they do from what Allah (AJ) expected and that goes beyond and above and that's the sign of good character and sincerity that it's the small issues in life, the small points that others may overlook but one whom is seeking Allah's (AH) nazar (gaze) that Allah's (AJ) radiance and mercy to be shining upon us, that the nazar and attention of Sayyidina Muhammad (s) to be shining upon us and to save us through difficulties and trials and tribulations that are opening very fast upon this earth, is through the little actions or what we may deem to be little.
ہم نے گزشتہ رات بیان کیا تھا ، ایک حکایت ، ایک قصے میں، صرف سیاہی کی دوات سے مکھی کو پانی پینے کی اجازت دینے سے اور صرف میلادالنبی (ﷺ) کی خاطر– ہم نبی کریم (ﷺ) کے میلاد کی وسعت نہیں سمجھتے– اور امام الغزالی (ق) کو ان کی امانت دی گئی ، ان کی امانت ، جس (مقصد ) کیلئے بھی وہ کوشاں تھے ، اپنے دل کی بیداری کیلئے ۔ تمام ظاہری اعمال ، اللہ (عزوجل) کو اتنے عزیز نہ تھے، جتنے وہ تمام اعمال (جو مخفی یا معمولی ہیں) — آپکی تمام صلاۃ (نمازیں)، آپکی تمام زکوۃ، آپکے تمام حج ، آپ جو کچھ بھی کر رہے ہیں، اگر آپکے دل میں خشیہ (خشوع ) پیدا نہیں کرتے، آپکے دل میں رحم دلی اور نرمی پیدا نہیں کرتے اور رحم و کرم (کا جذبہ ) بیدار نہیں کرتے ، تویہ کیا ہے جو آپ کر رہے ہیں اور آپ یہ کیوں کر رہے ہیں؟ یعنی اس سے اخلاق میں تبدیلی نہیں آئی ۔ لہذا، اللہ (عزوجل) ہمارے لئے مثال دے رہا ہے ، پیغمبر(ﷺ) ہمیں اس مثال سے متاثر فرمارہے ہیں ، ان تمام اعمال سے آپ کا دل نرم پڑنا چاہئے اور دوسروں کیلئے اور اللہ (عزوجل) کی ہر مخلوق کیلئے ہمدردی پیدا ہونی چاہئے۔ اللہ (عزوجل) کی ہر مخلوق کیلئے ہمدردی رکھیں اور ایسی نرمی کے ساتھ، ایسے اخلاق کے ساتھ زندگی گزارنے کی کوشش کریں۔ اپنی زندگی میں اس نرمی کو حاصل کرنے کیلئے جدوجہد کریں ، ایسا اچھا اخلاق رکھیں، تاکہ اللہ (عزوجل) اپنا فضل و کرم قلب میں بیدار فرمائے اور اپنی تجلیات اور برکتیں قلب پہ نچھاور فرمائے۔
|Hum ne guzashta raat bayan kya tha, aik hekiyaat, aik qissay mein, sirf siyahi ki dawaat se makhi ko pani peenay ki ijazat dainay se aur sirf Milad un Nabi (saws) ki khatir– hum Nabi Kareem (saws) ke milaad ki wusat nahi samajte – aur Imam al Ghazali (Q) ko un ki amanat di gayi, un ki amanat, jis ( maqsad ) ke liye bhi woh koshan thay, apne dil ki baydaari ke liye. Tamam zahiri aamaal, Allah (AJ) ko itnay aziz nah thay, jitne woh tamam aamaal ( jo makhfi ya mamooli hain ) — apkee tamam Salah ( namazain ), apkee tamam zaka't, apke tamam hajj, aap jo kuch bhi kar rahay hain, agar apke dil mein Khushiya ( Khashoo ) peda nahi karte, apke dil mein reham-dili aur narmi peda nahi karte aur reham o karam ( ka jazba ) bedaar nahi karte, toyh kya hai jo aap kar rahay hain aur aap yeh kyun kar rahay hain? Yani is se ikhlaq mein tabdeeli nahi aayi. Lehaza, Allah (AJ) hamaray liye misaal day raha hai, Nabi kareem (saws) hamein is misaal se mutasir frmarhe hain, un tamam aamaal se aap ka dil naram parna chahiye aur doosron ke liye aur Allah (AJ) ki har makhlooq ke liye hamdardi peda honi chahiye. Allah (AJ) ki har makhlooq ke liye hamdardi rakhen aur aisi narmi ke sath, aisay ikhlaq ke sath zindagi guzaarne ki koshish karen. Apni zindagi mein is narmi ko haasil karne ke liye jad-o-jehad karen, aisa acha ikhlaq rakhen, taakay Allah (AJ) apna fazl o karam qalb mein bedaar farmaiye aur apni tjlyat aur barkaten qalb pay nichhawar farmaiye.|
We said last night in just the story and the qissah of allowing a fly to drink from a water well, from a ink well, and that was all just for the sake of the milad un-Nabi. We don't understand the immensity of the mawlid of Prophet (saws) and that Imam al Ghazali (Q) was given his amanat – his trust whatever he was striving for, for the opening of his heart, all of the exterior actions, the known actions were not as dear to Allah (AJ) as all those actions, all your salah (prayers), all your zakat (charity), all your hajj's, all that you're doing if it doesn't give you khushiya in your heart, doesn't give you kindness and softness and grace and rahmah (mercy) in your heart, what is it that you're doing and why are you doing it? Means that it didn't change the character so Allah (AJ) is giving for us example, Prophet (saws) is inspiring for us the example, all those actions should give you to be a soft heart and be compassionate for others and for every creation of Allah (AJ). Have the compassion for every creation of Allah (AJ) and try to live a life with that type of character, with that type of softness. Strive in our lives to have this softness, to have this good character so that Allah (AJ) will begin to open His grace upon the heart and His emanations and blessings upon the heart.
اب دنیا بس ظاہری ہے۔ ایسے بچے ہیں جو علماء کے خلاف اُٹھ کھڑے ہوتے ہیں، مشائخ کے خلاف یہ کہتے ہیں ، 'آپ ایسے ہیں، آپ ویسے ہیں، آپ شیخ نہیں ہیں ، آپ یہ نہیں ہیں' ۔ کوئی بھی کچھ ہونے کا دعویدار نہیں ہے۔ کسی کو بھی شیخ ہونے کا دعویٰ نہیں کرنا چاہئے ۔ کوئی شیخ نہیں ، کوئی کچھ نہیں ہے۔ ہم سب صرف اس بات کی کوشش کر رہے ہیں کہ اللہ (عزوجل) کے نیک بندے بنیں۔ اور جو ہدایت وہ دے رہے ہیں ، اپنے ہی راستے سے دیتے ہیں ، اپنے کردار سے دیتے ہے۔ انہیں زندگی میں جو کچھ تجربہ رہا ہے ، اس سے بانٹتے ہیں، کسی اور شخص کے سفر ، اُسکی کتاب سے نہیں۔ لیکن جو مرشد بانٹ، شیئر کر رہے ہیں، وہ اپنی زندگی ، اپنی زندگی کے تجربے ، اُن کو کس سے گزارا گیا، اُن پر کیا بیتی ، اور اگر دوسروں کو فائدہ ہوتا ہے تو الحمد اللہ اور یہ سب سے اہم ہے۔ اس کا حتمی نتیجہ یہ نکلنا چاہئے کہ آپ کو اللہ (عزوجل) سے بے پناہ پیار ، سیدنا محمد (ﷺ) سے بے حد محبت ہونی چاہئےاور آپ کا کردار اور اس ہستی کی تعلیمات کا زور آپ کے اخلاق پہ ہونا چاہیے اور نہ کہ اعمال پہ، نہ ہی آپ کی ڈگری پہ۔ کسی نے کبھی یہ دعوی نہیں کیا: 'ہم اظہر کے علماء ہیں اور ہم وظائف اور ایوارڈز اور تختیاں لے کہ آئے ہیں اور '… نہیں، نہیں ہم صرف ناچیز لوگ ہیں، اور اللہ (عزوجل) نے ہمارے اندر اپنی قربِ حق کی بہت زیادہ محبت جگا دی ہے ۔ ایسے لوگ ہیں جن کو اللہ (عزوجل) کی تلاش ہے اور ایسے لوگ بھی ہیں جن کو اللہ (عزوجل) چاہتاہے کہ انہیں اس حضور بلایا گیا ہے ، انہیں اس حقیقت میں لایا گیا ہے اور ان کا فرض صرف یہ ہے کہ وہ اپنے تجربات لوگوں تک پہنچائیں۔ اور وہ صرف خود سے بات کرتے ہیں اور دوسرے لوگ صرف ناظرین ہیں ، جو بائی پروڈکٹ ہیں۔ یعنی انہیں یہ سکھایا گیا ہے… جب وہ بات کرتے ہیں تو وہ بس اپنے سے کلام کر رہے ہیں جو اُنکے ہونٹوں سے بات فرماتا ہے اور اُنکے کانوں سے سنتا ہے اور اُنکی آنکھوں سے دیکھتا ہے ، وہ انہیں اپنے آپ سے مخاطب ہونے کا حکم دیتے ہیں۔ وہ جو مجھ میں سمایا ہے ، وہ سب عطا کرنے کیلئے جس کا میں محتاج ہوں ، جو مجھے یاد دلانا مقصود ہے ، اس دنیامیں جو مشکل سے مشکل تر، مشکل ترین ہوتی جاری ہے، اور لوگوں کا کردار بدتر سے بدتر، بد ترین ہوتا جارہا ہے اور پھر ہمیشہ اپنے نفس کو یاد دلانے کیلئے جو (بات ) آرہی ہے وہ ہے: اچھے بنیں ،کھلے دل کے بنیں ، رحمدل بنیں ، اور سب سے رحم دلی کریں اللہ (عزوجل) کی تمام مخلوقات کے ساتھ نیک سلوک کرو تاکہ اللہ (عزوجل) آپ سے راضی ہو۔
|Ab duniya bas zahiri hai. aisay bachay hain jo ulama ke khilaaf uth kharray hotay hain, mashaiykh ke khilaaf yeh kehte hain,' aap aisay hain, aap waisay hain, aap Shaykh nahi hain, aap yeh nahi hain '. Koi bhi kuch honay ka dawaydaar nahi hai. Kisi ko bhi Shaykh honay ka daawa nahi karna chahiye. Koi Shaykh nahi, koi kuch nahi hai. Hum sab sirf is baat ki koshish kar rahay hain ke Allah (AJ) ke naik bande banin. Aur jo hadaayat woh day rahay hain, apne hi rastay se dete hain, apne kirdaar se dete hai. Inhen zindagi mein jo kuch tajurbah raha hai, is se banttay hain, kisi aur shakhs ke safar, usakee kitaab se nahi. Lekin jo murshid baant, share kar rahay hain, woh apni zindagi, apni zindagi ke tajarbay, unn ko kis se guzaraa gaya, unn par kya beete, aur agar doosron ko faida hota hai to Alhamdulilah aur yeh sab se ahem hai. Is ka hatmi nateeja yeh niklana chahiye ke aap ko Allah (AJ) se be panah pyar, Sayedena Muhammad (saws) se be had mohabbat honi chahiye aur aap ka kirdaar aur is hasti ki talemaat ka zor aap ke ikhlaq pay hona chahiye aur nah ke aamaal pay, nah hi aap ki degree pay. Kisi ne kabhi yeh daawa nahi kya :' hum azhar ke ulama hain aur hum wazaif aur awards aur tkhtiyan le ke aaye hain aur '. .. nahi, nahi hum sirf nacheez log hain, aur Allah (AJ) ne hamaray andar apni Qurb-e-Haq ki bohat ziyada mohabbat jaga di hai. Aisay log hain jin ko Allah (AJ) ki talaash hai aur aisay log bhi hain jin ko Allah (AJ) chahtahe ke inhen is huzoor bulaya gaya hai, inhen is haqeeqat mein laya gaya hai aur un ka farz sirf yeh hai ke woh apne tajarbaat logon tak pohanchayen. Aur woh sirf khud se baat karte hain aur dosray log sirf nazreen hain, jo bayi numeral hain. Yani inhen yeh sikhaya gaya hai … jab woh baat karte hain to woh bas apne se kalaam kar rahay hain jo unke honton se baat farmata hai aur unke kaanon se sunta hai aur unkee aankhon se daikhta hai, woh inhen apne aap se mukhatib honay ka hukum dete hain. Woh jo mujh mein samaya hai, woh sab ataa karne ke liye jis ka mein mohtaaj hon, jo mujhe yaad dilana maqsood hai, is dnyamin jo mushkil se mushkil tar, mushkil tareen hoti jari hai, aur logon ka kirdaar badtar se badtar, bad tareen hota ja raha hai aur phir hamesha apne nafs ko yaad dilanay ke liye jo ( baat ) aa rahi hai woh hai : achay banin, khulay dil ke banin, rehamdil banin, aur sab se reham dili karen Allah (AJ) ki tamam makhloqaat ke sath naik sulooq karo taakay Allah (AJ) aap se raazi ho. Bi Hurmati Muhammad al Mustafa wa bi Siri Surat al-Fatiha.|
Now is a world of just exterior. There are children who going around and coming against the ulama (scholars), coming against shaykhs saying, 'You're this, you're that. You're not a shaykh, you're not this.' There's no one claiming to be anything; no one should be claiming to be a shaykh. There is no shaykh, there is no anyone. All that we are all striving for is just to be a good servant of Allah (AJ). And the guidance that one gives is from their own path, their own character. They should be sharing from what they went through in life not the book of someone else's journey. But the guide whom is sharing is sharing from his own life, his own life's experience, what he was put through, what he went through, and if that's of benefit to others then alhamdulillah and that's all that's important. The end result is that you should have an immense love for Allah (AJ), immense love for Sayyidina Muhammad (saws) and that your character and the teachings of that person should have been emphasizing your character and not your amal (deeds), not your degree. No one ever claim that 'We are the ulema of Azhar and that we came out with scholarships and awards and plaques and…' No, no we are just a nobody people that Allah (AJ) inspired within us to have an immense love for His Divinely Presence. There are people whom are seeking Allah (AJ) and there are people whom have been sought by Allah (AJ) that they have been called into that presence, they have been brought into that reality and their duty is to merely convey their experience to people and they speak only to themselves and others are just the audience of that by-product. Means that they've been taught to… when they talk, they're talking to themselves for the one who talks through their lips and hears through their ears and looks through their eyes, they're asking for that one to address himself. That the one whom is occupying to dress me in what I am in need of, what I have to reminded for in this world that becoming harder and harder and harder, and the character of people becoming worse and worse and worse then the reminder always to the self that's coming is: be good, be gracious, be kind, be kind to all of Allah's (AJ) creation so that Allah (AJ) takes pleasure in you.
اور اسی لئے نبی کریم (ﷺ) نے درس دیا کہ اللہ (عزوجل) کے ایسے بندے ہیں کہ ہو سکتا ہے انکے عمل کمزور معلوم ہوں اور بعض لوگوں کے معیارات کے مطابق نہ ہوں لیکن ان کا اخلاق، ان کا خلق اور ان کا کردار، اُن کو بارگاہ ِ الہی میں بلند کررہا ہے اور ہم دعا کرتے ہیں کہ اللہ (عزوجل) ہمیں ان میں سے بنائے ، نہ کہ جن کو اسکول بھیجا گیا اور تعلیم حاصل کی اور انہوں نے ایک کتاب کے ذریعہ مذہب کا مطالعہ کیا اور وہ ایک کتاب کی نقل اور فوٹو کاپی بن گئے ، بلکہ وہ جو دین کی زندگی بسر کرتے ہیں اور اللہ (عزوجل) نے ان کے اندر الہام کیا :پہلے اپنے رحمت حاصل کریں ، اپنا نیک کردار حاصل کریں، اپنی سمجھ بوجھ حاصل کریں اور ہم تمہیں تعلیم دیں گے۔ اور یہ وہی ہے جو اللہ (عزوجل) اپنے بندوں کیلئے چاہتا ہے اور یہی وہ راستہ ہے، جس میں انشاء اللہ ، نقشبندیۃالعالیہ کو اس زمین پہ قائم کیا گیا ہے ، لوگوں کو اچھے کردار کی طرف راغب کریں ، انہیں سیدنا محمد (ﷺ) کی محبت کی طرف راغب کریں۔ اور علم اور حقائق، اللہ (عزوجل) بندوں کے دلوں میں کھول کر انڈیل دے گا ، یہ کوئی مشکل بات نہیں ۔ مشکل بات اخلاق ہے ، مشکل یہ ہے کہ خود کو ہمیشہ یاد دلائیں کہ نرم رہیں، ہمیشہ شائستہ رہیں، ایک ایسی دنیا میں جو روز بروز ناشائستہ ہوتی جارہی ہے ۔ ہم نے بیان کیا کہ اب کسی کے پاس معاشرتی آداب بھی نہیں رہے ۔ اب بچے ، نوجوان اور یہاں تک کہ بوڑھے لوگ بھی کمپیوٹر کی وجہ سے ، ٹائپنگ کی وجہ سے بھول چکے ہیں کہ انسانوں کے ساتھ گفتگوکا طریقہ ، اور بات چیت کرنے کا انداز اور لوگوں سے گفتگو کرنے کا سلیقہ کیاہے، جہاں آپ کا انداز عاجزانہ ہے ، اور جارحانہ نہیں ، ناگوار نہیں ، کسی کی زندگی میں اور لوگوں کی رازداری میں دخل اندازی نہیں دے رہے۔ حتی کہ گفتگو کرنے کا یہ سارا آداب ، روز بروز ختم ہوتا چلا جارہاہے اور اس آدب کے نتیجے میں ، روز بروز، دور ہوتے جا رہے ہیں اور آدب کے بغیر لوگ بات چیت کرنا نہیں جانتے ، انہیں 'شکریہ ' کہنا نہیں آتا! وہ اتنا بھی نہیں جانتے کہ شکریہ ادا کرنے اور ستائش کرنے کا چھوٹا سا سائن بھی کیسے دکھایا جائے۔ اور طریقت ہمیں یاد دلانے کیلئے آتی ہے: دیکھو مشکلات آرہی ہیں ، ہم ایک ایسی قوم ہیں جسے ضرور شکر کا اظہار کرنا چاہئے ، ہمیں شکر ادا کرنا چاہئے اور ایک دوسرے کا شکریہ ادا کرنا، اللہ (عزوجل) کا شکریہ ادا کرنے کی اعلی ترین شکل ہے ، ایک دوسرے سے اور اللہ (عزوجل) کی مخلوق سے رحمدلی کرنا، اللہ (عزوجل) کی بارگاہِ حق سے اپنی محبت ظاہر کرنے کی اعلی نشانی ہے۔ اور ہم دعا کرتے ہیں کہ اللہ (عزوجل) ہمیں نیکی ، اچھے اعمال اور ہمارے ایمان کی مثال بنائے تاکہ سیدنا محمد (ﷺ) ہم سے خوش ہوں، نظر ِکرم عطا ہو اور نظر عنایت ہو، رسوائی اور شرمندگی سے نہیں، بلکہ خوشی اور رضا کے ساتھ، اس کے ذریعے 'میں آپ کے اخلاق سے راضی ہوں'۔ اور اس کے نتیجے میں ، وہ فیض، وہ روشنی اور وہ فیضان جاری رہے ، جیسے ہوا ، جیسے کہیں سے نرم گداز جھونکاآپ کے دل کو چھوئے ، یہ ایسا لباس ہے جس کی وضاحت ممکن نہیں۔ یہ اللہ (عزوجل) کے قربِ حق سے محبت کا اظہار ہے۔ ہماری دعا ہے کہ اللہ (عزوجل) ہمیں ان حقائق سے نوازے اور ہمیں انشاء اللہ ، اچھا اخلاق عطا فرمائے۔
بحرمۃ محمدالمصطفی (ﷺ) وبسرِ سورۃ الفاتحہ
|Aur isi liye Nabi Kareem (saws) ne dars diya ke Allah (AJ) ke aisay bande hain ke ho sakta hai unkay amal kamzor maloom hon aur baaz logon ke mayarat ke mutabiq nah hon lekin un ka ikhlaq, un ka Khalq aur un ka kirdaar, unn ko Bargaah-illahi mein buland kar raha hai aur hum dua karte hain ke Allah (AJ) hamein un mein se banaye, nah ke jin ko school bheja gaya aur taleem haasil ki aur unhon ne aik kitaab ke zareya mazhab ka mutalea kya aur woh aik kitaab ki naqal aur photo copy ban gaye, balkay woh jo deen ki zindagi busr karte hain aur Allah (AJ) ne un ke andar ilham kya : pehlay apne Rahma haasil karen, apna naik kirdaar haasil karen, apni samajh boojh haasil karen aur hum tumhe taleem den ge. Aur yeh wohi hai jo Allah (AJ) apne bundon ke liye chahta hai aur yahi woh rasta hai, jis mein InshaAllah, Naqshbandiyatil Aliyya ko is zameen pay qaim kya gaya hai, logon ko achay kirdaar ki taraf raghib karen, inhen Sayedena Muhammad (saws) ki mohabbat ki taraf raghib karen. Aur ilm aur haqayiq, Allah (AJ) bundon ke dilon mein khol kar undail day ga, yeh koi mushkil baat nahi. Mushkil baat ikhlaq hai, mushkil yeh hai ke khud ko hamesha yaad delain ke naram rahen, hamesha shaista rahen, aik aisi duniya mein jo roz baroz na shaista hoti jarahi hai. Hum ne bayan kya ke ab kisi ke paas masharti aadaab bhi nahi rahay. Ab bachay, nojawan aur yahan tak ke boorhay log bhi computer ki wajah se, typing ki wajah se bhool chuke hain ke insanon ke sath guftago ka tareeqa, aur baat cheet karne ka andaaz aur logon se guftagu karne ka saleeqa kiya hai, jahan aap ka andaaz aajizana hai, aur jarehana nahi, nagawaar nahi, kisi ki zindagi mein aur logon ki raazdari mein dakhal andazi nahi day rahay. Hatta ke guftagu karne ka yeh sara aadaab, roz baroz khatam hota chala ja raha hai aur is aadab ke nateejay mein, roz baroz, daur hotay ja rahay hain aur aadab ke baghair log baat cheet karna nahi jantay, inhen' shukriya' kehna nahi aata! woh itna bhi nahi jantay ke shukriya ada karne aur sataish karne ka chota sa sign bhi kaisay dekhaya jaye. Aur tareqat hamein yaad dilanay ke liye aati hai : dekho mushkilaat aa rahi hain, hum aik aisi qoum hain jisay zaroor shukar ka izhaar karna chahiye, hamein shukar ada karna chahiye aur aik dosray ka shukriya ada karna, Allah (AJ) ka shukriya ada karne ki aala tareen shakal hai, aik dosray se aur Allah (AJ) ki makhlooq se rehamdili karna, Allah (AJ) ki Bargaah-e Haq se apni mohabbat zahir karne ki aala nishani hai. Aur hum dua karte hain ke Allah (AJ) hamein naiki, achay aamaal aur hamaray imaan ki misaal banaye taakay Sayedena Muhammad (saws) hum se khush hon, nazar karam ataa ho aur nazar inayat ho, ruswai aur sharmindagi se nahi, balkay khushi aur Raza ke sath, is ke zariye' mein aap ke ikhlaq se raazi hon '. Aur is ke nateejay mein, woh faiz, woh roshni aur woh faizan jari rahay, jaisay hawa, jaisay kahin se naram gudaaz jhonka apke dil ko choeay, yeh aisa libaas hai jis ki wazahat mumkin nahi. Yeh Allah (AJ) ke Qurb Haq se mohabbat ka izhaar hai. Hamari dua hai ke Allah (AJ) hamein un haqayiq se nawaze aur hamein Insha Allah , acha ikhlaq ataa farmaiye .|
And that's why Prophet (saws) taught, 'There are servants of Allah (AJ) that their perceived amal (action) maybe weak and may not be up to certain people's standards but their akhlaq (character), their khuluq and their character is what is raising them in the Divinely Presence.' And we pray that Allah (AJ) make us from those, not the ones whom have been sent to schools and to study and they studied the religion through a book and they became a copy and photocopy of a book but they lived the deen (religion) and that Allah (AJ) inspired within them, 'First go attain your mercy, attain your good character, attain your understandings and We will teach you.' And that's what Allah (AJ) wants for His servants and this is the path in which inshaAllah, Naqshbandiyatil Aliyya is set upon this earth- bring people to good character, bring them to the love of Sayyidina Muhammad (saws), and the knowledges and realities Allah (AJ) will open and pour into the hearts of servants, it's not something difficult. The difficult is the character, the difficult is to remind oneself to always be soft, to always be polite in a world that becoming more and more impolite. We said now that nobody even has social etiquettes. The children and youth and even older people now because of computers, because of typing they forgot how to interact with humans and how to have a dialogue and how to have a conversation with people, how to have a conversation in which you're very humble in your approach and not aggressive, not obnoxious, not intrusive into somebody's life and onto people's privacy. This whole adab (manners) of how to even communicate becomes more and more lost and as a result the adab becomes more and more like drifting away and without the adab people don't know how to interact, they don't know how to say, 'Thank You!', they don't know how to even show the smallest sign of gratitude and appreciation. And the tariqah (spiritual path) comes to remind us: look difficulty is coming, we are a people that we must show gratification, we must show thankfulness and to thank one another is the highest form of thanking Allah (AJ), to be kind to one another and to be gracious to Allah's (AJ) creation is the highest sign of showing Allah (AJ) our love for the divinely presence. And we pray that Allah (AJ) inspire us to goodness, to good character and to be exemplars of our faith so that Sayyidina Muhammad (saws) to be happy with us, to be looking and nazar upon us, not through shame and embarrassment but through pleasure and satisfaction that, 'I'm pleased with your character.' And as a result, that faiz (downpouring blessings), that light and those emanations they come like a breeze, like a gentle breeze out of nowhere a breeze may hit your heart and it takes, it takes, it is a dress that can't be explained. It's a emanation of love from Allah's (AJ) divinely presence. We pray that Allah (AJ) to dress us from those realities and to bless us with good character inshaAllah. Bi Hurmati Muhammad al Mustafa wa bi Siri Surat al-Fatiha.
یہ بیان اس لنک پر دیکھا جا سکتا ہے
Watch this Bayan on YouTube

اپنے سوالات اور دعا کی درخواست ای میل کیجئے
Ask Your Questions or Need Prayers
Email: [email protected]