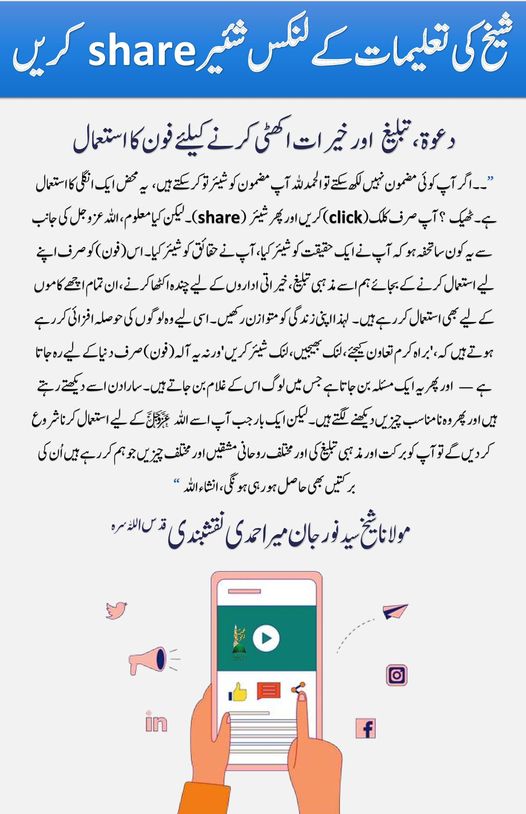 Urdu – سوالات و جوابات : اللہ عزوجل تک رسائی حاصل کرنے کے آداب – عاجزی کا راستہ اختیار…

سوالات و جوابات : اللہ عزوجل تک رسائی حاصل کرنے کے آداب – عاجزی کا راستہ اختیار کیا جائے نہ کہ شیطان کا۔ بہشتی ڈریگن بمقابلہ شیطانی اُڑتے سانپ۔ ساز بجاتے برتنوں اور فریکوئینسیز کا ذکراللہ کے ساتھ کوئی مقابلہ نہیں۔ الہام کی حقیقت اور ڈیجاوو، ہر چیز پہلے ہی لکھی جا چکی ہے۔ دجال اپنے ہدف کا شکار کرنے کیلئے ٹائم ٹریول کا استعمال کرے گا۔ (حصہ پنجم)
Sawalaat O Jawabaat : Allah Azzwajal Tak Rasai Haasil Karnay Kay Aadaab – Aajzi Ka Rasta Ikhtiyar Kya Jaye Nah Ke Shaitan Ka. Bahishti Dragon Ba-Muqabla Shaytani Urtay Saanp. Saaz Bajatay Bartano Aur Frequencies Ka Zikrullah Ke Sath Koi Muqaabla Nahi. Ilham Ki Haqeeqat Aur Déjà vu, Her Cheez Pehlay Hi Likhi Ja Chuki Hai. Dajjal Apne Hadaf Ka Shikaar Karne Ke Liye Time Travel Ka Istemaal Karay Ga. [Part-5]
𝐐&𝐀 𝐌𝐚𝐧𝐧𝐞𝐫𝐢𝐬𝐦𝐬 𝐨𝐟 𝐚𝐩𝐩𝐫𝐨𝐚𝐜𝐡𝐢𝐧𝐠 𝐀𝐥𝐥𝐚𝐡 (𝐀𝐉), 𝐭𝐚𝐤𝐢𝐧𝐠 𝐭𝐡𝐞 𝐰𝐚𝐲 𝐨𝐟 𝐡𝐮𝐦𝐢𝐥𝐢𝐭𝐲 𝐚𝐧𝐝 𝐧𝐨𝐭 𝐨𝐟 𝐬𝐡𝐚𝐢𝐭𝐚𝐧. 𝐇𝐞𝐚𝐯𝐞𝐧𝐥𝐲 𝐃𝐫𝐚𝐠𝐨𝐧𝐬 𝐯𝐬 𝐒𝐡𝐚𝐢𝐭𝐚𝐧'𝐬 𝐟𝐥𝐲𝐢𝐧𝐠 𝐬𝐧𝐚𝐤𝐞𝐬. 𝐒𝐢𝐧𝐠𝐢𝐧𝐠 𝐛𝐨𝐰𝐥𝐬 𝐚𝐧𝐝 𝐟𝐫𝐞𝐪𝐮𝐞𝐧𝐜𝐢𝐞𝐬 𝐚𝐫𝐞 𝐧𝐨𝐭𝐡𝐢𝐧𝐠 𝐜𝐨𝐦𝐩𝐚𝐫𝐞𝐝 𝐭𝐨 𝐙𝐢𝐤𝐫𝐮𝐥𝐥𝐚𝐡. 𝐑𝐞𝐚𝐥𝐢𝐭𝐲 𝐨𝐟 𝐢𝐧𝐭𝐮𝐢𝐭𝐢𝐨𝐧 𝐚𝐧𝐝 𝐃é𝐣à 𝐯𝐮, 𝐞𝐯𝐞𝐫𝐲𝐭𝐡𝐢𝐧𝐠 𝐡𝐚𝐬 𝐚𝐥𝐫𝐞𝐚𝐝𝐲 𝐛𝐞𝐞𝐧 𝐚𝐧𝐜𝐢𝐞𝐧𝐭𝐥𝐲 𝐰𝐫𝐢𝐭𝐭𝐞𝐧. 𝐃𝐚𝐣𝐣𝐚𝐥 𝐰𝐢𝐥𝐥 𝐮𝐬𝐞 𝐭𝐢𝐦𝐞 𝐭𝐫𝐚𝐯𝐞𝐥 𝐭𝐨 𝐞𝐥𝐢𝐦𝐢𝐧𝐚𝐭𝐞 𝐡𝐢𝐬 𝐭𝐚𝐫𝐠𝐞𝐭𝐬. [Part-5]
——————————————–
——————————————–
شیخ سید نورجان میراحمدی نقشبندی (ق) کی سنہری تعلیمات سے اقتباس۔
بِسْمِ اللَّـهِ الرَّحْمَـٰنِ الرَّحِيمِ
اَلَّھُمَّ صَلِّ عَلَی سَیَّدِنَا محَمَّدٍ ﷺ وَعَلَی آلِ سَیَّدِنَا محَمَّدٍ ﷺ
سوال نمبر 6: کیا والدین کی نصیحت، اللہ عزوجل کی طرف سے ہدایت ہے؟
شیخ سید نورجان میراحمدی نقشبندی (ق):
ہاں، ہم اس سوال کا جواب نہیں دینا چاہتے [ہر کوئی ہنستا ہے]، پھر ہمیں والدین کی طرف سے بہت بری ای میلز موصول ہوں گی، 'اوہ ماں کے قدموں کے نیچے تو جنت ہوتی ہے'۔ لہٰذا بس اتنا ہی۔ اور ہم اگلے سوال کی جانب بڑھیں گے، انشاء اللہ۔
URDU TRANSLITERATION:
Sawal number 6 : Kya walidain ki naseehat, Allah azzwajal ki taraf se hidaayat hai ?
Shaykh Syed Nurjan Mirahmadi Naqshbandi (Q) :
Haan, hum is sawal ka jawab nahi dena chahtay [ har koi hanstaa hai ], phir hamein walidain ki taraf se bohat buri e-mails masool hon gi,'oh maa ke qadmon ke neechay to jannat hoti hai '. Lehaza bas itna hi. Aur hum aglay sawal ki janib barheen ge, InshaAllah .
ENGLISH TRANSCRIPT:
𝐐𝐮𝐞𝐬𝐭𝐢on : Is the advice from parents, the guidance from Allah (AJ)?
𝐒𝐡𝐚𝐲𝐤𝐡 𝐍𝐮𝐫𝐣𝐚𝐧 𝐌𝐢𝐫𝐚𝐡𝐦𝐚di : Yeah, we don't want to answer that one [everyone laughs], then we're going to get very bad emails from parents, 'Oh mother is the.. paradise under the mother's foot.' So that's it, we'll pass on that one, inshaAllah.
سوال نمبر 7: کیا کوئی شخص جو نقشبندی نہیں ہے، وہ نقشبندی تعویز پہن سکتا ہے؟
شیخ سید نورجان میراحمدی نقشبندی (ق):
بالکل نہیں! [شیخ ہنسنے لگتے ہیں]۔ ہاں، یقیناً آپ پہن سکتے ہیں [ہر کوئی ہنستا ہے]۔ یہ سب برکتیں اور آسمانی نعمتیں ہیں اور یہ سب کے لیے ہیں، ہر کوئی اس سے لطف اندوز ہو سکتا ہے اور اس سے مستفید ہو سکتا ہے۔ اور الحمدللہ کہ ایک بار جب آپ کسی چیز سے مستفید ہوں تو آپ کا فطری مزاج آپ کو یہ بتا رہا ہو گا کہ 'اوہ میں دعائیں پڑھتا ہوں، مجھے فائدہ ہوتا ہے۔ میں تعویز پہنتا ہوں، مجھے فائدہ ہوتا ہے۔ میں براہِ راست نشریات دیکھتا ہوں، میں مستفید ہوتا ہوں، تو بھلا میں نقشبندی کیوں نہ بن جاؤں؟'
URDU TRANSLITERATION:
Sawal number 7 : Kya koi shakhs jo nqshbndi nahi hai, woh nqshbndi taweez pehan sakta hai?
Shaykh Syed Nurjan Mirahmadi Naqshbandi (Q) :
Bilkul nahi! [ Shaykh hansnay lagtay hain ]. Haan, yaqeenan aap pehan satke hain [ har koi hanstaa hai ]. Yeh sab barkaten aur aasmani naematain hain aur yeh sab ke liye hain, har koi is se lutaf andoz ho sakta hai aur is se mustafeed ho sakta hai. Aur alhamdulillah ke aik baar jab aap kisi cheez se mustafeed hon to aap ka fitri mizaaj aap ko yeh bta raha ho ga ke' oh mein duayen parhta hon, mujhe faida hota hai. Mein taweez pehnta hon, mujhe faida hota hai. Mein barahay raast nashriyat daikhta hon, mein mustafeed hota hon, to bhala mein naqshbandi kyun nah ban jaoon? '
ENGLISH TRANSCRIPT:
𝐐𝐮𝐞𝐬𝐭𝐢on : Can someone who's not Naqshbandi wear the Naqshbandi ta'weez (prayer for protection)?
𝐒𝐡𝐚𝐲𝐤𝐡 𝐍𝐮𝐫𝐣𝐚𝐧 𝐌𝐢𝐫𝐚𝐡𝐦𝐚di : Absolutely not [Shaykh laughs]. Yeah, of course you can [everybody laughs]. These are all barakah and blessings from heavens and those are for everyone, everyone to enjoy it and to benefit from it. And alhamdulillah that once you benefit from something then your natural disposition should be telling you that, 'Oh I read the du'as (supplications), I benefit. I wear the ta'weez, I benefit. I'm watching the live broadcast, I benefit, so why I don't just be Naqshbandi?'
سوال نمبر 8: میں سیدی کی ویڈیو دیکھتا ہوں… 5G فونز پر ویڈیوز، کوانٹم چپس اور جنوں کی دنیا کے بارے میں، تو کیا مجھے فکر مند ہونا چاہئے اگر میں تقریباً ایک سال سے 5G فون استعمال کر رہا ہوں؟
شیخ سید نورجان میراحمدی نقشبندی (ق):
مجھے نہیں معلوم ہمارے پاس 4G ہے، ہمارے پاس ابھی تک 5G نہیں۔ وہ کہتے ہیں کہ یہ 5G ہے لیکن میں ابھی تک اس پر یقین نہیں کرتا۔ نہیں، پھر سے بتایا جاتا ہے کہ یہ وہ علوم ہیں جو لوگوں کو تعلیم دیتے ہیں کہ کیا ہو رہا ہے۔ ٹھیک ہے؟ اگر ہم اس سے ناواقف ہیں کہ کیا ہو رہا ہے اور کمپیوٹر کیا ہے، جنات کی دنیائیں کیا ہیں، وہ کیا کرنے کی کوشش کر رہے ہیں، اس دنیا پر کیسے قبضہ کرنے کی کوشش کر رہے ہیں، تو ہم جاہل ہیں اور غلام بن جاتے ہیں۔ لیکن ایک بار… سچائی آپ کو آزاد کر دے گی۔ ایک بار جب آپ کسی چیز کی حقیقت کو سمجھ گئے تو آپ اللہ (عزوجل) کی عزت اور طاقت کو حاصل کر لیتے ہیں کہ، 'یا ربّی، میں جانتا ہوں کہ وہ کیا کر رہے ہیں اور تیری قدرت و عظمت کے ساتھ ایک تو یہ کہ میری حفاظت فرما اور ساتھ ہی مجھے اسے شیطان کے خلاف استعمال کرنے کی توفیق دے۔' اور اسی لیے ہم نے اپنے تمام لوگوں سے پوچھا، 'آپ لنکس کیوں نہیں شیئر کرتے؟' آپ جانتے ہیں کہ اگر آپ کوئی مضمون نہیں لکھ سکتے تو الحمدللہ آپ مضمون کو شیئر تو کر سکتے ہیں، یہ محض ایک انگلی کا استعمال ہے۔ ٹھیک ہے؟ آپ صرف 'کلک' کرتے ہیں اور پھر 'شیئر'، لیکن کیا معلوم کہ اللہ عزوجل کی جانب سے یہ کون سا تحفہ ہو کہ آپ نے ایک حقیقت کو شیئر کیا، آپ نے حقائق کو شیئر کیا۔ اس [فون] کو صرف اپنے لیے استعمال کرنے کے بجائے ہم اسے مذہبی تبلیغ، خیراتی اداروں کے لیے چندہ اکٹھا کرنے، ان تمام اچھے کاموں کے لیے بھی استعمال کر رہے ہیں۔ لہذا اپنی زندگی کو متوازن رکھیں۔ اسی لیے وہ لوگوں کی حوصلہ افزائی کر رہے ہوتے ہیں کہ، 'براہ کرم تعاون کیجئے، لنک بھیجیں، لنک شیئر کریں' ورنہ یہ آلہ صرف دنیا کے لیے رہ جاتا ہے – اور پھر یہ ایک مسئلہ بن جاتا ہے جس میں لوگ اس کے غلام بن جاتے ہیں۔ سارا دن اسے دیکھتے رہتے ہیں اور پھر وہ نامناسب چیزیں دیکھنے لگتے ہیں۔ لیکن ایک بار جب آپ اسے اللہ (عزوجل) کے لیے استعمال کرنا شروع کر دیں گے تو آپ کو برکت اور مذہبی تبلیغ کی اور مختلف روحانی مشقیں اور مختلف چیزیں جو ہم کر رہے ہیں اُن کی برکتیں بھی حاصل ہو رہی ہوں گی انشاء اللہ۔
URDU TRANSLITERATION:
Sawal number 8 : Mein Sayyidi ki video daikhta hon … 5g phones par videos, quantum chips aur jinno ki duniya ke baray mein, to kya mujhe fikar mand hona chahiye agar mein taqreeban aik saal se 5g phone istemaal kar raha hon ?
Shaykh Syed Nurjan Mirahmadi Naqshbandi (Q) :
Mujhe nahi maloom hamaray paas 4g hai, hamaray paas abhi tak 5g nahi. Woh kehte hain ke yeh 5g hai lekin mein abhi tak is par yaqeen nahi karta. Nahi, phir se bataya jata hai ke yeh woh aloom hain jo logon ko taleem dete hain ke kya ho raha hai. Theek hai? Agar hum is se nawaqif hain ke kya ho raha hai aur computer kya hai, jaanat ki dnyayin kya hain, woh kya karne ki koshish kar rahay hain, is duniya par kaisay qabza karne ki koshish kar rahay hain, to hum jaahil hain aur ghulam ban jatay hain. Lekin aik baar … sachaai aap ko azad kar day gi. Aik baar jab aap kisi cheez ki haqeeqat ko samajh gaye to aap Allah ( azzwajal ) ki izzat aur taaqat ko haasil kar letay hain ke,'Ya Rabbi, mein jaanta hon ke woh kya kar rahay hain aur teri qudrat o azmat ke sath aik to yeh ke meri hifazat farma aur sath hi mujhe usay shetan ke khilaaf istemaal karne ki tofeq day.' Aur isi liye hum ne apne tamam logo se poocha, 'ap links kyun nahi share karte?' Aap jantay hain ke agar aap koi mazmoon nahi likh satke to alhamdulillah aap mazmoon ko share to kar satke hain, yeh mehez aik ungli ka istemaal hai. Theek hai? Aap sirf 'click' karte hain aur phir 'share ', lekin kya maloom ke Allah azzwajal ki janib se yeh kon sa tohfa ho ke aap ne aik haqeeqat ko share kya, aap ne haqayiq ko share kya. Is [ phone ] ko sirf apne liye istemaal karne ke bajaye hum usay mazhabi tableegh, khairati idaron ke liye chandah ikhatta karne, in tamam achay kamon ke liye bhi istemaal kar rahay hain. Lehaza apni zindagi ko mutawazan rakhen. Isi liye woh logon ki hosla afzai kar rahay hotay hain ke, 'barahay karam taawun kijiye, link bhejen, link share karen' warna yeh aala sirf duniya ke liye reh jata hai – aur phir yeh aik masla ban jata hai jis mein log is ke ghulam ban jatay hain. Sara din usay dekhte rehtay hain aur phir woh na munasib cheeze dekhnay lagtay hain. Lekin aik baar jab aap usay Allah ( azzwajal ) ke liye istemaal karna shuru kar den gay to aap ko barkat aur mazhabi tableegh ki aur mukhtalif rohani mashqen aur mukhtalif cheezain jo hum kar rahay hain unn ki barkaten bhi haasil ho rahi hon gi inshaAllah .
ENGLISH TRANSCRIPT:
𝐐𝐮𝐞𝐬𝐭𝐢on : I watch Sayyidi's video… videos on 5G phones, quantum chips and the jinn world, should I be concerned if I've already been using a 5G phone for nearly a year?
𝐒𝐡𝐚𝐲𝐤𝐡 𝐍𝐮𝐫𝐣𝐚𝐧 𝐌𝐢𝐫𝐚𝐡𝐦𝐚di : I don't know we have 4G, we don't have 5G yet. They say its 5G but I don't believe it yet. No, these are again knowledges that to teach people what's happening. Right? If we are ignorant of what's happening and what is a computer, what are the jinn worlds, what are they trying to do, how are they trying to occupy this world, then we're ignorant and become enslaved. But once… The truth will set you free. Once you understand the truth of something then you've incorporated Allah's (AJ) 'Izzah (Honor) and Might. That, 'Ya Rabbi I know what they're doing and with Your Might and Majesty, one – protect me and let me now use it against shaitan.' And that's why we asked all our people, 'Why don't you share links?' You know if you can't write an article then alhamdulillah you can share one, it's a finger. Right? You just go 'Click' and then you say 'Share,' but what type of gift is that from Allah (AJ) that you shared a haqqaiq, you shared a reality. Instead of using this [phone] only for ourselves, we're using it also for da'wah (religious propagation), to propagate da'wah, to raise funds for the charities, to do all these good things. So keep our life to be balanced. That's why they're encouraging people, 'Please help, send a link, share a link' otherwise it's only for the dunya – and then that becomes a problem in which people are enslaved to it; all the day long watching it and then they begin to watch inappropriate things. But once you begin to use it for Allah (AJ) then you're also getting the barakah and the blessings of the da'wah and the different practices and different things that we're doing, inshaAllah.
————————-
حصہ اول:
PART-1:
حصہ دوم:
PART-2:
حصہ سوم:
PART-3
حصہ چہارم:
PART-4
یہ بیان یوٹیوب پر دیکھنے کیلئے
Watch this Bayan on youtube:
اس آرٹیکل کو انگلش میں پڑھنے کیلئے
𝐐&𝐀 𝐌𝐚𝐧𝐧𝐞𝐫𝐢𝐬𝐦𝐬 𝐨𝐟 𝐚𝐩𝐩𝐫𝐨𝐚𝐜𝐡𝐢𝐧𝐠 𝐀𝐥𝐥𝐚𝐡 (𝐀𝐉), 𝐭𝐚𝐤𝐢𝐧𝐠 𝐭𝐡𝐞 𝐰𝐚𝐲 𝐨𝐟 𝐡𝐮𝐦𝐢𝐥𝐢𝐭𝐲 𝐚𝐧𝐝 𝐧𝐨𝐭 𝐨𝐟 𝐬𝐡𝐚𝐢𝐭𝐚𝐧. 𝐇𝐞𝐚𝐯𝐞𝐧𝐥𝐲 𝐃𝐫𝐚𝐠𝐨𝐧𝐬 𝐯𝐬 𝐒𝐡𝐚𝐢𝐭𝐚𝐧'𝐬 𝐟𝐥𝐲𝐢𝐧𝐠 𝐬𝐧𝐚𝐤𝐞𝐬. 𝐒𝐢𝐧𝐠𝐢𝐧𝐠 𝐛𝐨𝐰𝐥𝐬 𝐚𝐧𝐝 𝐟𝐫𝐞𝐪𝐮𝐞𝐧𝐜𝐢𝐞𝐬 𝐚𝐫𝐞 𝐧𝐨𝐭𝐡𝐢𝐧𝐠 𝐜𝐨𝐦𝐩𝐚𝐫𝐞𝐝 𝐭𝐨 𝐙𝐢𝐤𝐫𝐮𝐥𝐥𝐚𝐡. 𝐑𝐞𝐚𝐥𝐢𝐭𝐲 𝐨𝐟 𝐢𝐧𝐭𝐮𝐢𝐭𝐢𝐨𝐧 𝐚𝐧𝐝 𝐃é𝐣à 𝐯𝐮, 𝐞𝐯𝐞𝐫𝐲𝐭𝐡𝐢𝐧𝐠 𝐡𝐚𝐬 𝐚𝐥𝐫𝐞𝐚𝐝𝐲 𝐛𝐞𝐞𝐧 𝐚𝐧𝐜𝐢𝐞𝐧𝐭𝐥𝐲 𝐰𝐫𝐢𝐭𝐭𝐞𝐧. 𝐃𝐚𝐣𝐣𝐚𝐥 𝐰𝐢𝐥𝐥 𝐮𝐬𝐞 𝐭𝐢𝐦𝐞 𝐭𝐫𝐚𝐯𝐞𝐥 𝐭𝐨 𝐞𝐥𝐢𝐦𝐢𝐧𝐚𝐭𝐞 𝐡𝐢𝐬 𝐭𝐚𝐫𝐠𝐞𝐭𝐬.
https://web.facebook.com/sufimeditationcenterUSA/photos/a.1693351444087973/5077173515705732/
یو ٹیوب چینل ابھی سبسکرایب کیجئے
Subscribe Now: The Muhammadan Way Sufi Realities
Www.youtube.com/channel/UC4E8QX7OgwYDgyuuXTBMrcg
شیخ سید نور جان میر احمدی نقشبندی (ق) کا آفشیل فیس بک پیج لائک کیجئے
Official Page: Shaykh Nurjan Mirahmadi
Https://www.facebook.com/shaykhnurjanmirahmadi/
►𝐀𝐧𝐝𝐫𝐨𝐢𝐝 𝐀𝐩𝐩: https://play.google.com/store/apps/details?id=com.nurmuhammad.muhammadanway&hl=en&gl=US
► 𝐢𝐏𝐡𝐨𝐧𝐞 𝐀𝐩𝐩: https://apps.apple.com/us/app/muhammadan-way/id1244297852
► 𝐒𝐨𝐮𝐧𝐝𝐂𝐥𝐨𝐮𝐝: https://soundcloud.com/muhammadanway
► 𝐃𝐨𝐧𝐚𝐭𝐞 (𝐏𝐀𝐊𝐈𝐒𝐓𝐀𝐍 𝐚𝐧𝐝 𝐖𝐎𝐋𝐑𝐃𝐖𝐈𝐃𝐄) : https://nurmuhammad.com/donate
Please Subscribe and Share