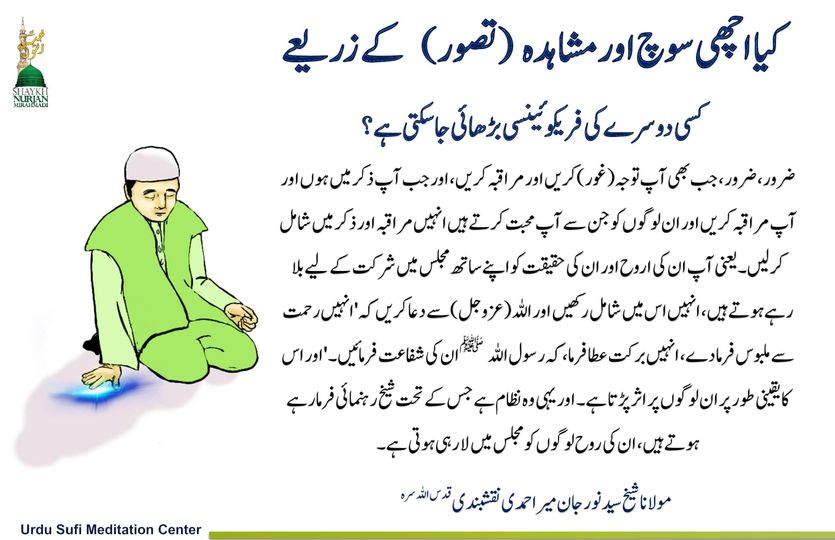 Urdu – سوالات و جوابات : اللہ عزوجل تک رسائی حاصل کرنے کے آداب – عاجزی کا راستہ اختیار…

سوالات و جوابات : اللہ عزوجل تک رسائی حاصل کرنے کے آداب – عاجزی کا راستہ اختیار کیا جائے نہ کہ شیطان کا۔ بہشتی ڈریگن بمقابلہ شیطانی اُڑتے سانپ۔ ساز بجاتے برتنوں اور فریکوئینسیز کا ذکراللہ کے ساتھ کوئی مقابلہ نہیں۔ الہام کی حقیقت اور ڈیجاوو، ہر چیز پہلے ہی لکھی جا چکی ہے۔ دجال اپنے ہدف کا شکار کرنے کیلئے ٹائم ٹریول کا استعمال کرے گا۔ (حصہ سوم)
Sawalaat O Jawabaat : Allah Azzwajal Tak Rasai Haasil Karnay Kay Aadaab – Aajzi Ka Rasta Ikhtiyar Kya Jaye Nah Ke Shaitan Ka. Bahishti Dragon Ba-Muqabla Shaytani Urtay Saanp. Saaz Bajatay Bartano Aur Frequencies Ka Zikrullah Ke Sath Koi Muqaabla Nahi. Ilham Ki Haqeeqat Aur Déjà vu, Her Cheez Pehlay Hi Likhi Ja Chuki Hai. Dajjal Apne Hadaf Ka Shikaar Karne Ke Liye Time Travel Ka Istemaal Karay Ga. [Part-3]
𝐐&𝐀 𝐌𝐚𝐧𝐧𝐞𝐫𝐢𝐬𝐦𝐬 𝐨𝐟 𝐚𝐩𝐩𝐫𝐨𝐚𝐜𝐡𝐢𝐧𝐠 𝐀𝐥𝐥𝐚𝐡 (𝐀𝐉), 𝐭𝐚𝐤𝐢𝐧𝐠 𝐭𝐡𝐞 𝐰𝐚𝐲 𝐨𝐟 𝐡𝐮𝐦𝐢𝐥𝐢𝐭𝐲 𝐚𝐧𝐝 𝐧𝐨𝐭 𝐨𝐟 𝐬𝐡𝐚𝐢𝐭𝐚𝐧. 𝐇𝐞𝐚𝐯𝐞𝐧𝐥𝐲 𝐃𝐫𝐚𝐠𝐨𝐧𝐬 𝐯𝐬 𝐒𝐡𝐚𝐢𝐭𝐚𝐧'𝐬 𝐟𝐥𝐲𝐢𝐧𝐠 𝐬𝐧𝐚𝐤𝐞𝐬. 𝐒𝐢𝐧𝐠𝐢𝐧𝐠 𝐛𝐨𝐰𝐥𝐬 𝐚𝐧𝐝 𝐟𝐫𝐞𝐪𝐮𝐞𝐧𝐜𝐢𝐞𝐬 𝐚𝐫𝐞 𝐧𝐨𝐭𝐡𝐢𝐧𝐠 𝐜𝐨𝐦𝐩𝐚𝐫𝐞𝐝 𝐭𝐨 𝐙𝐢𝐤𝐫𝐮𝐥𝐥𝐚𝐡. 𝐑𝐞𝐚𝐥𝐢𝐭𝐲 𝐨𝐟 𝐢𝐧𝐭𝐮𝐢𝐭𝐢𝐨𝐧 𝐚𝐧𝐝 𝐃é𝐣à 𝐯𝐮, 𝐞𝐯𝐞𝐫𝐲𝐭𝐡𝐢𝐧𝐠 𝐡𝐚𝐬 𝐚𝐥𝐫𝐞𝐚𝐝𝐲 𝐛𝐞𝐞𝐧 𝐚𝐧𝐜𝐢𝐞𝐧𝐭𝐥𝐲 𝐰𝐫𝐢𝐭𝐭𝐞𝐧. 𝐃𝐚𝐣𝐣𝐚𝐥 𝐰𝐢𝐥𝐥 𝐮𝐬𝐞 𝐭𝐢𝐦𝐞 𝐭𝐫𝐚𝐯𝐞𝐥 𝐭𝐨 𝐞𝐥𝐢𝐦𝐢𝐧𝐚𝐭𝐞 𝐡𝐢𝐬 𝐭𝐚𝐫𝐠𝐞𝐭𝐬. [Part-3]
——————————————–
——————————————–
شیخ سید نورجان میراحمدی نقشبندی (ق) کی سنہری تعلیمات سے اقتباس۔
بِسْمِ اللَّـهِ الرَّحْمَـٰنِ الرَّحِيمِ
اَلَّھُمَّ صَلِّ عَلَی سَیَّدِنَا محَمَّدٍ ﷺ وَعَلَی آلِ سَیَّدِنَا محَمَّدٍ ﷺ
سوال نمبر 4: کیا یہ ممکن ہے کہ آپ اپنے آس پاس موجود لوگوں کی یا دنیا میں کسی بھی شخص کی فریکوئینسی کو اچھی سوچوں اور مشاہدات کے ذریعے بڑھا سکیں؟
شیخ سید نورجان میراحمدی نقشبندی (ق):
ضرور، ضرور۔ جب بھی آپ توجہ کرتے ہیں اور مراقبہ کرتے ہیں، اور جب آپ ذکر میں ہوں اور آپ مراقبہ کریں اور ان لوگوں کو جن سے آپ محبت کرتے ہیں انہیں مراقبہ اور ذکر میں شامل کرلیں۔ یعنی آپ ان کی اروح اور ان کی حقیقت کو اپنے ساتھ مجلس میں شرکت کے لیے بلا رہے ہوتے ہیں، انہیں اس میں شامل رکھیں اور اللہ (عزوجل) سے دعا کریں کہ 'انہیں رحمت سے ملبوس کردے، انہیں برکت عطا فرما، کہ رسول اللہ صلی اللہ علیہ و آلہ وسلم ان کی شفاعت فرمائیں۔' اور اس کا یقینی طور پر ان لوگوں پر اثر پڑتا ہے۔ اور یہی وہ نظام ہے جس کے تحت شیخ رہنمائی فرما رہے ہوتے ہیں، ان کی روح لوگوں کو مجلس میں لا رہی ہوتی ہے۔ اور پھر وہ جو ظاہری طور پر دیکھ رہے ہوتے ہیں اور ظاہری طور پر شریک ہوتے ہیں، یہ ایک الگ حقیقت ہے، لیکن ان مشائخ کی رہنمائی ارواح کے سمندر سے ہوتی ہے۔ کہ روح کے ذریعے وہ ان ارواح کو اپنی انجمن میں حاضر ہونے کے لیے بلاتے ہیں اور جیسے ہی ان کی مجلس شروع ہوتی ہے تو یہ نور کی دنیا میں ان روحوں کے ساتھ ہوتی ہے جن کو انھوں نے بلایا ہوتا ہے۔ اسی لیے ان کے چہرے (کی تصویر) کو لوگوں میں تقسیم کرنا چاہئے، کہ جیسے ہی کسی نے ان کے چہرے پر نظر ڈالی، شیخ نے انہیں پکڑ لیا اور وہ ان کے فُلُک (کشتی) پر سوار ہوجاتا ہے اور اسی لیے سورۃ یٰس نے "الْفُلْكِ الْمَشْحُونِ" کو بیان کیا ہے کیونکہ ان کی روحیں لدے ہوئے جہاز ہیں۔ کس چیز سے بھرے ہوئے؟ روحوں سے۔ تمام روحوں کو بچائیں، SOS – ہماری روحوں کو بچائیں۔ تو ہاں بیشک۔ اور "وَخَلَقْنَا لَهُم مِّن مِّثْلِهِ"
وَآيَةٌ لَّهُمْ أَنَّا حَمَلْنَا ذُرِّيَّتَهُمْ فِي الْفُلْكِ الْمَشْحُونِ ﴿٤١﴾ وَخَلَقْنَا لَهُم مِّن مِّثْلِهِ مَا يَرْكَبُونَ ﴿٤٢﴾
"اور ان کے لیے ایک نشانی یہ ہے کہ ہم نے ان کے آباؤ اجداد کو بھری ہوئی کشتی میں سوار کیا۔ (41) اور ہم نے ان کے لیے بالکل ایسے ہی جہاز بنائے ہیں جن پر وہ سوار ہوتے ہیں۔ (42)" (یٰس، 36:41-42)
کہ اللہ عزوجل فرماتا ہے، 'ہمارے پاس بڑی اور چھوٹی کشتیاں ہیں۔' یہی مشائخ کا پورا تصور ہے۔ کہ جب ان کے چہرے (کی تصویر) کو بانٹا جاتا ہے، لوگ صرف ایک لمحے کے لیے اس کی طرف دیکھتے ہیں اور ان کے بارے میں بُرا کہتے ہیں، پھر بھی وہ انہیں پکڑ لیتے ہیں۔ مثلاً لوگ کہتے ہیں، 'اوہ یہ داڑھی والا شخص کون ہے؟' کوئی فرق نہیں پڑتا [شیخ ہنستے ہے]۔ ٹھیک ہے؟ کیونکہ ان کی روح پاک ہے۔ انہیں بُری زبان رکھنے والے شخص میں دلچسپی نہیں ہوتی، مگر روح پاک ہوتی ہے۔ چنانچہ جیسے ہی وہ ان شیخ کی طرف دیکھتی ہے روح جنت کو جانتی ہے، جانتی ہے کہ یہ محمدی نمائندہ ہیں اور روح اُن سے جڑ جاتی ہے۔ اور اپنی روح کے نور سے وہ (اس شخص کو) آراستہ کرنے لگتے ہیں، اسی لیے ان کی رفاقت اگر… تصور کریں کہ اگر شیخ کا نور اس طرح [ایک چٹکی] ہے تو اس کے ارد گرد کتنے کروڑوں اور اربوں ایٹم ہو سکتے ہیں اور یہ (نور) اس سے زیادہ نہیں ہو گا… آپ یہ بھی نہیں کہہ سکتے کہ یہ ایک چُٹکی جتنا ہوگا۔ ٹھیک؟ ایٹم کی علامت کیا ہے؟ اگر آپ ایک ایٹم کو علیحدہ کریں تو کہا جاتا ہے کہ یہ زمین یا چاند کے پورے فاصلے کے مقابلے میں ایک نقطے کی طرح ہے۔ ایک ایٹم کا سائز اتنا چھوٹا ہوتا ہے۔ بھلا ایک پیسہ پر کتنے ایٹمز پورے آ سکتے ہیں؟ ہاں، اُن کی کوئی تعداد نہیں… یہ مضحکہ خیز ہوگا۔ لہٰذاانہیں ایک شخص کے ایک سے زیادہ ایٹم کی ضرورت نہیں ہوتی، انہیں آپ کے پورے وجود کو حاضر کرنے کی ضرورت نہیں۔ آپ کی روشنی صرف ایک ایٹم ہے، جیسے ہی یہ ان کے فُلُک میں آتا ہے ہر لباس جن سے وہ ملبوس کئے جاتے ہیں، وہ اس ایٹم کو آراستہ کرنے لگتا ہے۔ اور وہ ایٹم انسان کی اصل پر واپس جا کر اسے ملبوس کرنے لگتا ہے۔ اور اسی لیے ہم نے کہا کہ مقامات کی زیارت اور خصوصاً مسجدِ نبوی (ص) پر حاضری اہم ہے کیونکہ جیسے ہی آپ وہاں جاتے ہیں، آپ کی روح اور آپ کے ایٹم رسول اللہ صلی اللہ علیہ وسلم کے پاس ہوتے ہیں، اور فوراً ہی نبی پاک صلی اللہ علیہ وسلم کی روحِ انور میں جمع ہو جاتے ہیں۔ بھلا کیوں اللہ (عزوجل)نے … یہ کوئی معمہ نہیں ہے۔ ہر دوسرے نبی (ع) کے بارے میں آپ حیران ہوتے ہیں کہ وہ کہاں ہیں، (مثلاً)آپ ان کا سنہری پیالہ تلاش کرنا چاہتے ہیں۔ اللہ تعالیٰ نے فرمایا کہ 'سچ کوئی معمہ نہیں، سچ تو وہیں موجود ہے، جا کر نبی پاک صلی اللہ علیہ وسلم کی زیارت کرو،' اس کے نتیجے میں آپ کی روح نبی پاک صلی اللہ علیہ وسلم کے ساتھ ہوگی اور رحمت سے آراستہ اور ملبوس کی جائے گی۔ اور یہی نبی پاک صلی اللہ علیہ وسلم کی شفاعت ہے۔ تو الحمدللہ اسی لیے ہم وہاں جاتے اور زیارت کرتے ہیں اور مجالس میں شرکت کرتے ہیں اور ان انجمنوں میں شریک ہوتے ہیں تاکہ اُس لباس کے انوار اور ان انجمنوں کی برکتیں حاصل کریں، انشاء اللہ۔
URDU TRANSLITERATION:
Sawaal Number 4: Kya Yeh Mumkin Hai Ke Aap Apne Aas Paas Mojood Logon Ki Ya Duniya Mein Kisi Bhi Shakhs Ki Frikoyinsi Ko Achi Sochon Aur Mshahdat Ke Zariye Barha Saken ?
Shaykh Syed Nurjan Mirahmadi Naqshbandi (Q) :
Zaroor, zaroor. Jab bhi aap tawajah karte hain aur muraqba karte hain, aur jab aap zikar mein hon aur aap muraqba karen aur un logon ko jin se aap mohabbat karte hain inhen muraqba aur zikar mein shaamil karlen. Yani aap un ki arwaah aur un ki haqeeqat ko apne sath majlis mein shirkat ke liye bulaa rahay hotay hain, inhen is mein shaamil rakhen aur Allah ( azzwajal ) se dua karen ke 'inhen rehmat se malboos kardey, inhen barket ataa farma, ke Rasulullah (s) un ki shafa'at farmaen.' Aur is ka yakeeni tor par un logon par assar parta hai. Aur yahi woh nizaam hai jis ke tehat shaykh rahnumai farma rahay hotay hain, un ki rooh logon ko majlis mein laa rahi hoti hai. Aur phir woh jo zahiri tor par dekh rahay hotay hain aur zahiri tor par shareek hotay hain, yeh aik allag haqeeqat hai, lekin un mashaiykh ki rahnumai arwah ke samandar se hoti hai. Ke rooh ke zariye woh un arwah ko apni anjuman mein haazir honay ke liye bulatay hain aur jaisay hi un ki majlis shuru hoti hai to yeh noor ki duniya mein un roohon ke sath hoti hai jin ko unhon ne bulaya hota hai. Isi liye un ke chehray ( ki tasweer ) ko logon mein taqseem karna chahiye, ke jaisay hi kisi ne un ke chehray par nazar daali, shaykh ne inhen pakar liya aur woh un ke fuluk ( kashti ) par sawaar hojata hai aur isi liye surah yes ne" fulukul mashhoon" ko bayan kya hai kyunkay un ki roohein lde hue jahaaz hain. Kis cheez se bharay hue? Roohon se. Tamam roohon ko bachayen, SOS – hamari roohon ko bachayen. To haan bay shak. Aur "Wa khalaqna lahum mithluhum."
"Aur un ke liye aik nishani yeh hai ke hum ne un ke abao ajdaad ko bhari hui kashti mein sawaar kya. ( 41 ) aur hum ne un ke liye bilkul aisay hi jahaaz banaye hain jin par woh sawaar hotay hain. ( 42 )" ( YaSeen, 36 : 41-42 )
Ke Allah azzwajal farmata hai,'hamaray paas barri aur choti kashtiyan hain.' Yahi mashaiykh ka poora tasawwur hai. Ke jab un ke chehray ( ki tasweer ) ko bnta jata hai, log sirf aik lamhay ke liye is ki taraf dekhte hain aur un ke baray mein bura kehte hain, phir bhi woh inhen pakar letay hain. Maslan log kehte hain,'oh yeh daarhi wala shakhs kon hai ?' Koi farq nahi parta [ shaykh hanstay hai ]. Theek hai? Kyunkay un ki rooh pak hai. Inhen bura mun rakhnay walay shakhs mein dilchaspi nahi hoti, magar rooh pak hoti hai. Chunancha jaisay hi woh un shaykh ki taraf dekhatii hai rooh jannat ko janti hai, janti hai ke yeh muhammadi numainda hain aur rooh unn se jarr jati hai. Aur apni rooh ke noor se woh ( is shakhs ko ) aarasta karne lagtay hain, isi liye un ki rafaqat agar. .. Tasawwur karen ke agar shaykh ka noor is terhan [ aik chuttki ] hai to is ke ird gird kitney karorron aur arbon atom ho satke hain aur yeh ( noor ) is se ziyada nahi ho ga. .. Aap yeh bhi nahi keh satke ke yeh aik chuttki jitna hoga. Theek? Atom ki alamat kya hai? Agar aap aik atom ko alehda karen to kaha jata hai ke yeh zameen ya chaand ke poooray faaslay ke muqablay mein aik nuqtay ki terhan hai. Aik atom ka size itna chhota hota hai. Bhala aik paisa par kitney atoms poooray aa satke hain? Haan, unn ki koi tadaad nahi … yeh mazhaka khaiz hoga. Lihaza unhain aik shakhs k aik say zayada atom ki zarurat nahi hoti, unhen aap ke poooray wujood ko haazir karne ki zaroorat nahi. Aap ki roshni sirf aik atom hai, jaisay hi yeh un ke fuluk mein aata hai har libaas jin se woh malboos kiye jatay hain, woh is atom ko aarasta karne lagta hai. Aur woh atom insaan ki asal par wapas ja kar usay malbos karne lagta hai. Aur isi liye hum ne kaha ke maqamat ki ziyarat aur khasosan masjid-e-Nabwi (s) par haazri ahem hai kyunkay jaisay hi aap wahan jatay hain, aap ki rooh aur aap ke atom Rasulullah Allah sale Allah alaihi wasallam ke paas hotay hain, aur foran hi Nabi pak (s) ki rohِ anwar mein jama ho jatay hain. Bhala kyun Allah ( azzwajal ) ne … yeh koi moamma nahi hai. Har dosray Nabi ( as ) ke baray mein aap heran hotay hain ke woh kahan hain, ( maslan ) aap un ka sunehri pyalaa talaash karna chahtay hain. Allah taala ne farmaya ke' sach koi moamma nahi, sach to wahein mojood hai, ja kar Nabi pak (s) ki ziyarat karo,' is ke nateejay mein aap ki rooh Nabi (s) ke sath hogi aur rehmat se aarasta aur malbos ki jaye gi. Aur yahi Nabi pak (s) ki shafa'at hai. To alhamdulillah isi liye hum wahan jatay aur ziyarat karte hain aur majalis mein shirkat karte hain aur un anjmnon mein shareek hotay hain taakay uss libaas ke anwaar aur un anjmnon ki barkaten haasil karen, inshaAllah.
ENGLISH TRANSCRIPT:
𝐐𝐮𝐞𝐬𝐭𝐢𝐨n : Is it possible to raise the frequency of those around you or anyone in the world by sending good thoughts and visions to them?
𝐒𝐡𝐚𝐲𝐤𝐡 𝐍𝐮𝐫𝐣𝐚𝐧 𝐌𝐢𝐫𝐚𝐡𝐦𝐚 : Sure, sure. Any time you concentrate and meditate, and when you're in the zikr (Divine remembrance) and you meditate and bring the people whom you love into the meditation and into the zikr. That you be calling upon their arwah (souls) and their reality to attend the majlis (gathering) with you, keep them in that and asking Allah (AJ), 'Dress them, bless them, that Prophet ﷺ intercede for them,' and it definitely has a.. an affect on those people. And that's the system in which the shaykhs are guiding, their soul is bringing people into the association. And then those whom are watching physically and participating physically that's one reality but their guidance is through the ocean of the souls. That through the souls they call those souls to be present in their association, and as soon as their majlis starts it's in the world of light with the souls that they have called. That's why the distribution of their face to people, as soon as somebody looks at their face the shaykh has grabbed them and it's on his fulk (ship) and that's why Surat Al-YaSeen ﷺ describes "Fulkil mashhoon" because their souls are loaded ships. Loaded with what? With souls. Save all souls, SOS – Save Our Souls. So yeah. And "Wa khalaqna lahum mithluhum."
وَآيَةٌ لَّهُمْ أَنَّا حَمَلْنَا ذُرِّيَّتَهُمْ فِي الْفُلْكِ الْمَشْحُونِ ﴿٤١﴾ وَخَلَقْنَا لَهُم مِّن مِّثْلِهِ مَا يَرْكَبُونَ ﴿٤٢﴾
36:41-42 – "Wa ayatul lahum anna hamalna dhurriyyatahum fil fulkil mashhooni. (41) Wa khalaqna lahum mim mithlihi ma yarkabon. (42)" (Surat YaSeen)
"And a sign for them is that we have carried their atoms/forefathers in the loaded ship. (41) And We have created for them similar (vessels) on which they ride. (42)" (YaSeen, 36:41-42)
That Allah (AJ) say, 'We have the big fulks and the smaller fulks.' That, that's the whole concept of the shaykhs. Is that when their face is distributed, people just look at it for a second and curse them, they still grab them. Say, 'Oh what's this bearded guy?' Doesn't matter [Shaykh laughs]. Right? Because their soul is pure. The bad mouth person is not what they're interested in but the soul is pure. As soon as they look at him, the soul knows paradise, knows this is a Muhammadan representative and the soul becomes attached to that person. And through their soul's light they're dressing, that's why their association if… imagine if the shaykh's light like this [a pinch], how many millions and billions of atoms can be around him and it wouldn't be more than… it's not even this [a pinch] you can say. Right. What's the sign of an atom? If you blew up one atom, they say it's one dot compared to the whole distance of the earth or the moon. The size of an atom is so small, how many could fit on a penny? Yeah, the number is not… is ridiculous. They don't need but more than one atom from a person, they don't have to bring your whole presence. Your light is just one atom, comes into their fulk and every dress that come upon them, they're dressing that atom. And that atoms goes back to the origin of the person and dresses them. And that's why we said that was the importance of visiting maqams and definitely visiting Masjid an-Nabawi (Prophet Muhammad's ﷺ Masjid in Madina) because as soon as we go there, your soul and your atoms are with Prophet ﷺ, immediately deposited to the soul of Prophet ﷺ. Why Allah (AJ)… It's not a mystery. Every other prophet (as) you're wondering where they are, you have to look for their golden cup. Allah (AJ) said, 'There's no mystery with the truth, the truth is lying right there, go and visit him ﷺ.' As a result, your soul will be with him ﷺ and dressed and blessed and that is the intercession of Sayyidina Muhammad ﷺ. So, alhamdulillah that's why we go and visit and we go to associations and we attend these majlis so that to receive the lights of the dress and the blessings of these associations, inshaAllah.
————————-
حصہ اول:
PART-1:
حصہ دوم:
PART-2:
یہ بیان یوٹیوب پر دیکھنے کیلئے
Watch this Bayan on YouTube:
اس آرٹیکل کو انگلش میں پڑھنے کیلئے
𝐐&𝐀 𝐌𝐚𝐧𝐧𝐞𝐫𝐢𝐬𝐦𝐬 𝐨𝐟 𝐚𝐩𝐩𝐫𝐨𝐚𝐜𝐡𝐢𝐧𝐠 𝐀𝐥𝐥𝐚𝐡 (𝐀𝐉), 𝐭𝐚𝐤𝐢𝐧𝐠 𝐭𝐡𝐞 𝐰𝐚𝐲 𝐨𝐟 𝐡𝐮𝐦𝐢𝐥𝐢𝐭𝐲 𝐚𝐧𝐝 𝐧𝐨𝐭 𝐨𝐟 𝐬𝐡𝐚𝐢𝐭𝐚𝐧. 𝐇𝐞𝐚𝐯𝐞𝐧𝐥𝐲 𝐃𝐫𝐚𝐠𝐨𝐧𝐬 𝐯𝐬 𝐒𝐡𝐚𝐢𝐭𝐚𝐧'𝐬 𝐟𝐥𝐲𝐢𝐧𝐠 𝐬𝐧𝐚𝐤𝐞𝐬. 𝐒𝐢𝐧𝐠𝐢𝐧𝐠 𝐛𝐨𝐰𝐥𝐬 𝐚𝐧𝐝 𝐟𝐫𝐞𝐪𝐮𝐞𝐧𝐜𝐢𝐞𝐬 𝐚𝐫𝐞 𝐧𝐨𝐭𝐡𝐢𝐧𝐠 𝐜𝐨𝐦𝐩𝐚𝐫𝐞𝐝 𝐭𝐨 𝐙𝐢𝐤𝐫𝐮𝐥𝐥𝐚𝐡. 𝐑𝐞𝐚𝐥𝐢𝐭𝐲 𝐨𝐟 𝐢𝐧𝐭𝐮𝐢𝐭𝐢𝐨𝐧 𝐚𝐧𝐝 𝐃é𝐣à 𝐯𝐮, 𝐞𝐯𝐞𝐫𝐲𝐭𝐡𝐢𝐧𝐠 𝐡𝐚𝐬 𝐚𝐥𝐫𝐞𝐚𝐝𝐲 𝐛𝐞𝐞𝐧 𝐚𝐧𝐜𝐢𝐞𝐧𝐭𝐥𝐲 𝐰𝐫𝐢𝐭𝐭𝐞𝐧. 𝐃𝐚𝐣𝐣𝐚𝐥 𝐰𝐢𝐥𝐥 𝐮𝐬𝐞 𝐭𝐢𝐦𝐞 𝐭𝐫𝐚𝐯𝐞𝐥 𝐭𝐨 𝐞𝐥𝐢𝐦𝐢𝐧𝐚𝐭𝐞 𝐡𝐢𝐬 𝐭𝐚𝐫𝐠𝐞𝐭𝐬.
https://web.facebook.com/sufimeditationcenterUSA/photos/a.1693351444087973/5077173515705732/
یو ٹیوب چینل ابھی سبسکرایب کیجئے
Subscribe Now: The Muhammadan Way Sufi Realities
Www.youtube.com/channel/UC4E8QX7OgwYDgyuuXTBMrcg
شیخ سید نور جان میر احمدی نقشبندی (ق) کا آفشیل فیس بک پیج لائک کیجئے
Official Page: Shaykh Nurjan Mirahmadi
Https://www.facebook.com/shaykhnurjanmirahmadi/
►𝐀𝐧𝐝𝐫𝐨𝐢𝐝 𝐀𝐩𝐩: https://play.google.com/store/apps/details?id=com.nurmuhammad.muhammadanway&hl=en&gl=US
► 𝐢𝐏𝐡𝐨𝐧𝐞 𝐀𝐩𝐩: https://apps.apple.com/us/app/muhammadan-way/id1244297852
► 𝐒𝐨𝐮𝐧𝐝𝐂𝐥𝐨𝐮𝐝: https://soundcloud.com/muhammadanway
► 𝐃𝐨𝐧𝐚𝐭𝐞 (𝐏𝐀𝐊𝐈𝐒𝐓𝐀𝐍 𝐚𝐧𝐝 𝐖𝐎𝐋𝐑𝐃𝐖𝐈𝐃𝐄) : https://nurmuhammad.com/donate
Please Subscribe and Share