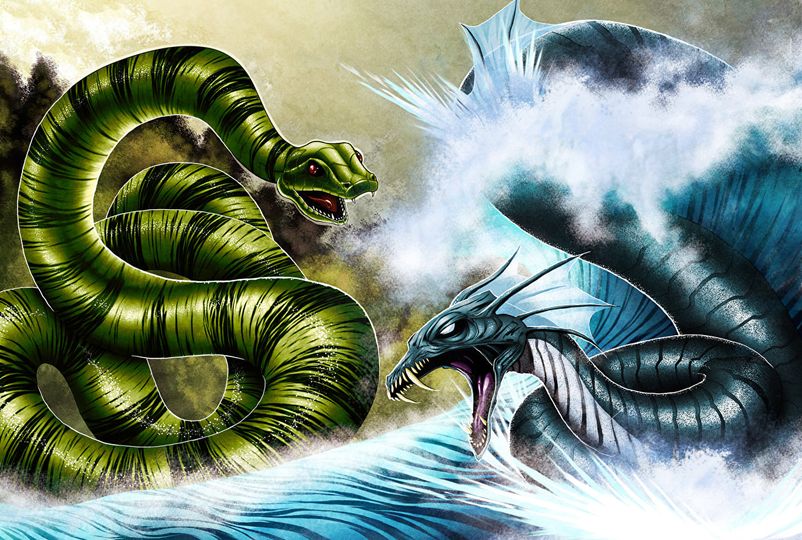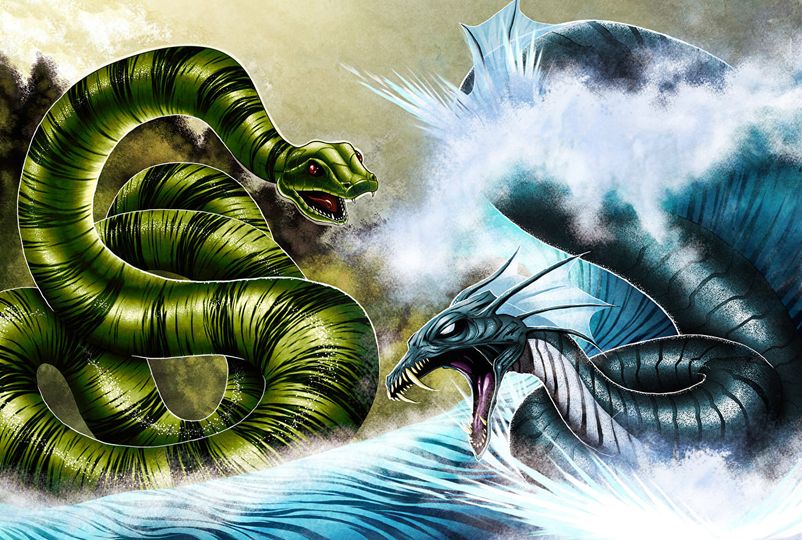 Urdu – سوالات و جوابات : اللہ عزوجل تک رسائی حاصل کرنے کے آداب – عاجزی کا راستہ اختیار…

سوالات و جوابات : اللہ عزوجل تک رسائی حاصل کرنے کے آداب – عاجزی کا راستہ اختیار کیا جائے نہ کہ شیطان کا۔ بہشتی ڈریگن بمقابلہ شیطانی اُڑتے سانپ۔ ساز بجاتے برتنوں اور فریکوئینسیز کا ذکراللہ کے ساتھ کوئی مقابلہ نہیں۔ الہام کی حقیقت اور ڈیجاوو، ہر چیز پہلے ہی لکھی جا چکی ہے۔ دجال اپنے ہدف کا شکار کرنے کیلئے ٹائم ٹریول کا استعمال کرے گا۔ (حصہ دوم)
Sawalaat O Jawabaat : Allah Azzwajal Tak Rasai Haasil Karnay Kay Aadaab – Aajzi Ka Rasta Ikhtiyar Kya Jaye Nah Ke Shaitan Ka. Bahishti Dragon Ba-Muqabla Shaytani Urtay Saanp. Saaz Bajatay Bartano Aur Frequencies Ka Zikrullah Ke Sath Koi Muqaabla Nahi. Ilham Ki Haqeeqat Aur Déjà vu, Her Cheez Pehlay Hi Likhi Ja Chuki Hai. Dajjal Apne Hadaf Ka Shikaar Karne Ke Liye Time Travel Ka Istemaal Karay Ga. [Part-2]
𝐐&𝐀 𝐌𝐚𝐧𝐧𝐞𝐫𝐢𝐬𝐦𝐬 𝐨𝐟 𝐚𝐩𝐩𝐫𝐨𝐚𝐜𝐡𝐢𝐧𝐠 𝐀𝐥𝐥𝐚𝐡 (𝐀𝐉), 𝐭𝐚𝐤𝐢𝐧𝐠 𝐭𝐡𝐞 𝐰𝐚𝐲 𝐨𝐟 𝐡𝐮𝐦𝐢𝐥𝐢𝐭𝐲 𝐚𝐧𝐝 𝐧𝐨𝐭 𝐨𝐟 𝐬𝐡𝐚𝐢𝐭𝐚𝐧. 𝐇𝐞𝐚𝐯𝐞𝐧𝐥𝐲 𝐃𝐫𝐚𝐠𝐨𝐧𝐬 𝐯𝐬 𝐒𝐡𝐚𝐢𝐭𝐚𝐧'𝐬 𝐟𝐥𝐲𝐢𝐧𝐠 𝐬𝐧𝐚𝐤𝐞𝐬. 𝐒𝐢𝐧𝐠𝐢𝐧𝐠 𝐛𝐨𝐰𝐥𝐬 𝐚𝐧𝐝 𝐟𝐫𝐞𝐪𝐮𝐞𝐧𝐜𝐢𝐞𝐬 𝐚𝐫𝐞 𝐧𝐨𝐭𝐡𝐢𝐧𝐠 𝐜𝐨𝐦𝐩𝐚𝐫𝐞𝐝 𝐭𝐨 𝐙𝐢𝐤𝐫𝐮𝐥𝐥𝐚𝐡. 𝐑𝐞𝐚𝐥𝐢𝐭𝐲 𝐨𝐟 𝐢𝐧𝐭𝐮𝐢𝐭𝐢𝐨𝐧 𝐚𝐧𝐝 𝐃é𝐣à 𝐯𝐮, 𝐞𝐯𝐞𝐫𝐲𝐭𝐡𝐢𝐧𝐠 𝐡𝐚𝐬 𝐚𝐥𝐫𝐞𝐚𝐝𝐲 𝐛𝐞𝐞𝐧 𝐚𝐧𝐜𝐢𝐞𝐧𝐭𝐥𝐲 𝐰𝐫𝐢𝐭𝐭𝐞𝐧. 𝐃𝐚𝐣𝐣𝐚𝐥 𝐰𝐢𝐥𝐥 𝐮𝐬𝐞 𝐭𝐢𝐦𝐞 𝐭𝐫𝐚𝐯𝐞𝐥 𝐭𝐨 𝐞𝐥𝐢𝐦𝐢𝐧𝐚𝐭𝐞 𝐡𝐢𝐬 𝐭𝐚𝐫𝐠𝐞𝐭𝐬. [Part-2]
——————————————–
——————————————–
شیخ سید نورجان میراحمدی نقشبندی (ق) کی سنہری تعلیمات سے اقتباس۔
بِسْمِ اللَّـهِ الرَّحْمَـٰنِ الرَّحِيمِ
اَلَّھُمَّ صَلِّ عَلَی سَیَّدِنَا محَمَّدٍ ﷺ وَعَلَی آلِ سَیَّدِنَا محَمَّدٍ ﷺ
سوال نمبر 3: اچھے اور برے ڈریگن کی حقیقت کیا ہے؟ شیطان کو کبھی کبھار ڈریگن سے کیوں تشبیہ دی جاتی ہے؟
شیخ سید نورجان میراحمدی نقشبندی (ق):
ہاں کیونکہ وہ ڈریگن بننے کی امید میں ہے۔ مگر وہ سانپ ہے۔ چنانچہ سانپ جنت میں براق (مقدس عارفانہ گھوڑا) کی طرح نظر آتا تھا اور وہ جنت کے بیرونی دروازے پر گیا اور جب اللہ عزوجل نے شیطان کو باہر نکال دیا تھا تو شیطان نے اس سے بات کی۔ شیطان نے کہا کہ 'مجھے اپنے منہ میں بٹھا دو، میں حضرت آدم (علیہ السلام) اور ان کی بیوی سے بات کرنا چاہتا ہوں۔' اور شیطان سانپ کے منہ میں داخل ہوا اور سانپ آدم (ع) اور حوا (علیہا السلام) کے قریب چلا گیا۔ حوا (علیہا السلام) کو سرگوشی کرنے لگا۔ اور بعد میں نتیجتاً عذاب اور اللہ (عزوجل) کی جانب سے سزا کے بعد، اس نے سانپ کو سزا دی کہ، 'تو نے شیطان کو اپنے اندر کیوں آنے دیا اور میں تجھے سزا دیتا ہوں…' اور پھر یہی اس کی رینگنے والی شکل بن گئی۔ چنانچہ جب وہ رینگنے والا جانور بن گیا تو اسے اپنے پیٹ کے بل رینگنا پڑا، اللہ عزوجل نے اس کے پیروں اور ٹانگوں کی عزت چھین لی۔ لہٰذااس کو سانپ سے تشبیہ دینے کے نتیجے میں، سانپ کی شبیہ کا تعلق شیطان کی شیطانی سمجھ سے ہے، کہ اللہ عزوجل نے شیطان کو سانپ جیسی شکل سے ظاہر کیا ہے۔ لہٰذا جب بھی آپ سانپ کی تصویر دیکھتے ہیں تو اس کا تعلق شیطان اور اس کے جنات سے اور ان کی سمجھ کے حوالے سے ہے جن کی بالکل وہی شکل ہوتی ہے – یہ سب شیطان کی طرف سے ہے۔ لوگوں نے اسے اپنے لوگو (logo) پر لگایا ہوا ہے، یہ سب شیطان کی جانب سے ہے۔ اسی لیے ہم نے کہا – دنیا کی WHO کے پاس سیدنا موسیٰ علیہ السلام جیسا عصا ہے لیکن اس پر سانپ ہے کیونکہ وہ جعلی 'ھُو' ہیں۔ اصلی ھُو کے پاس سانپ نہیں ہیں۔ تو یہ شیطان کی تصویر ہے۔ پھر جب شیطان کو معلوم ہوا کہ اولیاء اللہ کے پاس ڈریگن ہیں – سیدنا مالک علیہ السلام اور ان کے زبانی زمین پر اولیاء اللہ کے محافظ ہیں۔ اور ہر ولی کو جب العلیمُ القادر (سب کچھ جاننے والا، قادر مطلق) کے سمندر تفویض کیے جاتے ہیں، کہ اللہ عزوجل انہیں علم کے سمندر اور قدرت کے سمندر عطا کرتا ہے تو اللہ عزوجل ان کی بہشتی حقیقت کے ساتھ اُن کی حفاظت فرماتا ہے کہ سیدنا مالک علیہ السلام ان کی حفاظت کر رہے ہوتے ہیں اور ان کے زبانی شیاطین کے تعاقب میں اُن شیخ کے ہر طرف موجود ہوتے ہیں۔ تو وہ [شیطان] سوچتا ہے کہ وہ اس کی نقل کرے لیکن وہ اڑنے والے سانپ کی تصویر بناتا ہے، وہ ڈریگن نہیں ہے۔ ڈریگن تو اللہ (عزوجل) کی قدرت اور عظمت کے لیے ہیں۔ جبکہ ان کے پاس اڑنے والے سانپ ہیں۔ چنانچہ یہ ایک جیسے نہیں۔ اور زبانی تعداد میں لامحدود اور طاقت میں لامحدود ہیں کیونکہ وہ العزةُ اللہ کے ساتھ ہیں انشاء اللہ۔
URDU TRANSLITERATION:
Sawaal number 3 : Achay aur buray Dragon ki haqeeqat kya hai? Shetan ko kabhi kabhar Dragon se kyun tashbeeh di jati hai?
Shaykh Nurjan Mirahmadi Naqshbandi (Q ) :
Haan kyunkay woh Dragon ban'nay ki umeed mein hai. Magar woh saanp hai. Chunancha saanp jannat mein buraq ( muqaddas arifana ghora ) ki terhan nazar aata tha aur woh jannat ke bairooni darwazay par gaya aur jab allah azzwajal ne shetan ko bahar nikaal diya tha to shetan ne is se baat ki. Shetan ne kaha ke 'mujhe apne mun mein bitha do, mein hazrat Adam (as) aur un ki biwi se baat karna chahta hon.' Aur shetan saanp ke mun mein daakhil hwa aur saanp Adam ( as ) aur hawa (as) ke qareeb chala gaya. Hawa (as ) ko sargoshi karne laga. Aur baad mein nateejatan azaab aur Allah ( azzwajal ) ki janib se saza ke baad, is ne saanp ko saza di ke,'tu ne shetan ko apne andar kyun anay diya aur mein tujhe saza deta hon. ..' aur phir yahi is ki reengnay wali shakal ban gayi. Chunancha jab woh reengnay wala janwar ban gaya to usay apne pait ke bil reengnaa para, Allah azzwajal ne is ke peeron aur tangon ki izzat chean li. Lihaza is ko saanp se tashbeeh dainay ke nateejay mein, saanp ki shabeeh ka talluq shetan ki shaytani samajh se hai, ke Allah azzwajal ne shetan ko saanp jaisi shakal se zahir kya hai. Lehaza jab bhi aap saanp ki tasweer dekhte hain to is ka talluq shetan aur is ke jaanat se aur un ki samajh ke hawalay se hai jin ki bilkul wohi shakal hoti hai – yeh sab shetan ki taraf se hai. Logon ne usay apne logo par lagaya hwa hai, yeh sab shetan ki janib se hai. Isi liye hum ne kaha – duniya ki WHO ke paas syedna Moosa (as) jaisa asa hai lekin is par saanp hai kyunkay woh jaali 'HU' hain. Asli Hu ke paas saanp nahi hain. To yeh shetan ki tasweer hai. Phir jab shetan ko maloom hwa ke awliyaullah ke paas Dragon hain – Sayyidna Maalik (as) aur un ke zabani zameen par awliyahullah ke muhafiz hain. Aur har walii ko jab 'Alim alQadir ( sab kuch jan-nay wala, qadir mutlaq ) ke samandar tafweez kiye jatay hain, ke Allah azzwajal inhen ilm ke samandar aur qudrat ke samandar ataa karta hai to Allah azzwajal un ki bahishti haqeeqat ke sath unn ki hifazat farmata hai ke Sayyidna Maalik alaihi salam un ki hifazat kar rahay hotay hain aur un ke zabani shayateen ke taqub mein unn shaykh ke har taraf mojood hotay hain. To woh [ shetan ] sochta hai ke woh is ki naqal kere lekin woh urrnay walay saanp ki tasweer banata hai, woh Dragon nahi hai. Dragon to Allah ( azzwajal ) ki qudrat aur azmat ke liye hain. Jabkay un ke paas urrnay walay saanp hain. Chunancha yeh aik jaisay nahi. Aur zabani tadaad mein laa-mehdood aur taaqat mein laa-mehdood hain kyunkay woh izzatullah ke sath hain inshaAllah.
ENGLISH TRANSCRIPT:
𝐐𝐮𝐞𝐬𝐭𝐢𝐨n : What is the reality of good and bad dragons? Why is shaitan sometimes referred to as a dragon?
𝐒𝐡𝐚𝐲𝐤𝐡 𝐍𝐮𝐫𝐣𝐚𝐧 𝐌𝐢𝐫𝐚𝐡𝐦𝐚𝐝 : Yeah because he's hoping to be a dragon but he's a snake. So the snake was a… look like a buraq (noble mystical horse) in paradise and went to the outer gate of paradise and shaitan talked to him when he was cast out by Allah (AJ). [shaitan said] That, 'Let me into your mouth, I want to talk to Adam (as) and his wife.' And shaitan entered the snake's mouth and the snake then went closer to Adam (as) and Eve (as) and began to waswas (whisper) to Hawa (as) [Eve]. And as a result, later of the punishment and Allah (AJ) punishing, He punished the snake that, 'Why did you let shaitan into you and I punish you to be…' and that became his reptilian form. So when he became a reptilian, he had to slither on his stomach, Allah (AJ) took away his honour of feet and legs. As a result of his image of the snake, it has to do with the satanic understanding of shaitan, that what Allah (AJ) cast the image of shaitan to be. So anytime you see the image of that snake it's in reference to shaitan and their understanding of the jinn (unseen beings) that have that same image – all from shaitan. They put it on their logos, all from shaitan. That's why we said – the dunya WHO has the 'asaa (cane) like Sayyidina Musa (as) but the snake because they are the fake 'Hu'. The real Hu, we don't have snakes. So that's the image of shaitan. Then when he [shaitan] found out that awliya (saints) have dragons – Sayyidina Malik (as) and his zabani are defenders of awliyaullah (saints) upon the earth. And each wali (saint) when assigned the oceans of 'Alim, Al-Qadir (All Knowing, The All Powerful), that Allah (AJ) will bestow upon them the oceans of knowledge and the oceans of power, Allah (AJ) safeguards them with their paradise reality that Sayyidina Malik (as) is guarding them and his zabani are all around that shaykh to go after those shayateen (devils). So he [shaitan] thinks he wants to imitate that but he puts the image of a flying snake, he's not a dragon. The dragons are for Allah's (AJ) Might and Majesty. They have flying snakes, yeah not the same. And the zabani are infinite in number and infinite in strength because they're with 'Izzatullah (Allah's (AJ) Might and Magnificence), inshaAllah.
————————-
یہ بیان یوٹیوب پر دیکھنے کیلئے
Watch this Bayan on youtube:
اس آرٹیکل کو انگلش میں پڑھنے کیلئے
𝐐&𝐀 𝐌𝐚𝐧𝐧𝐞𝐫𝐢𝐬𝐦𝐬 𝐨𝐟 𝐚𝐩𝐩𝐫𝐨𝐚𝐜𝐡𝐢𝐧𝐠 𝐀𝐥𝐥𝐚𝐡 (𝐀𝐉), 𝐭𝐚𝐤𝐢𝐧𝐠 𝐭𝐡𝐞 𝐰𝐚𝐲 𝐨𝐟 𝐡𝐮𝐦𝐢𝐥𝐢𝐭𝐲 𝐚𝐧𝐝 𝐧𝐨𝐭 𝐨𝐟 𝐬𝐡𝐚𝐢𝐭𝐚𝐧. 𝐇𝐞𝐚𝐯𝐞𝐧𝐥𝐲 𝐃𝐫𝐚𝐠𝐨𝐧𝐬 𝐯𝐬 𝐒𝐡𝐚𝐢𝐭𝐚𝐧'𝐬 𝐟𝐥𝐲𝐢𝐧𝐠 𝐬𝐧𝐚𝐤𝐞𝐬. 𝐒𝐢𝐧𝐠𝐢𝐧𝐠 𝐛𝐨𝐰𝐥𝐬 𝐚𝐧𝐝 𝐟𝐫𝐞𝐪𝐮𝐞𝐧𝐜𝐢𝐞𝐬 𝐚𝐫𝐞 𝐧𝐨𝐭𝐡𝐢𝐧𝐠 𝐜𝐨𝐦𝐩𝐚𝐫𝐞𝐝 𝐭𝐨 𝐙𝐢𝐤𝐫𝐮𝐥𝐥𝐚𝐡. 𝐑𝐞𝐚𝐥𝐢𝐭𝐲 𝐨𝐟 𝐢𝐧𝐭𝐮𝐢𝐭𝐢𝐨𝐧 𝐚𝐧𝐝 𝐃é𝐣à 𝐯𝐮, 𝐞𝐯𝐞𝐫𝐲𝐭𝐡𝐢𝐧𝐠 𝐡𝐚𝐬 𝐚𝐥𝐫𝐞𝐚𝐝𝐲 𝐛𝐞𝐞𝐧 𝐚𝐧𝐜𝐢𝐞𝐧𝐭𝐥𝐲 𝐰𝐫𝐢𝐭𝐭𝐞𝐧. 𝐃𝐚𝐣𝐣𝐚𝐥 𝐰𝐢𝐥𝐥 𝐮𝐬𝐞 𝐭𝐢𝐦𝐞 𝐭𝐫𝐚𝐯𝐞𝐥 𝐭𝐨 𝐞𝐥𝐢𝐦𝐢𝐧𝐚𝐭𝐞 𝐡𝐢𝐬 𝐭𝐚𝐫𝐠𝐞𝐭𝐬.
https://web.facebook.com/sufimeditationcenterUSA/photos/a.1693351444087973/5077173515705732/
حصہ اول:
PART-1:
یو ٹیوب چینل ابھی سبسکرایب کیجئے
Subscribe Now: The Muhammadan Way Sufi Realities
Www.youtube.com/channel/UC4E8QX7OgwYDgyuuXTBMrcg
شیخ سید نور جان میر احمدی نقشبندی (ق) کا آفشیل فیس بک پیج لائک کیجئے
Official Page: Shaykh Nurjan Mirahmadi
Https://www.facebook.com/shaykhnurjanmirahmadi/
►𝐀𝐧𝐝𝐫𝐨𝐢𝐝 𝐀𝐩𝐩: https://play.google.com/store/apps/details…
► 𝐢𝐏𝐡𝐨𝐧𝐞 𝐀𝐩𝐩: https://apps.apple.com/us/app/muhammadan-way/id1244297852
► 𝐒𝐨𝐮𝐧𝐝𝐂𝐥𝐨𝐮𝐝: https://soundcloud.com/muhammadanway
► 𝐃𝐨𝐧𝐚𝐭𝐞 (𝐏𝐀𝐊𝐈𝐒𝐓𝐀𝐍 𝐚𝐧𝐝 𝐖𝐎𝐋𝐑𝐃𝐖𝐈𝐃𝐄) : https://nurmuhammad.com/donate
Please Subscribe and Share