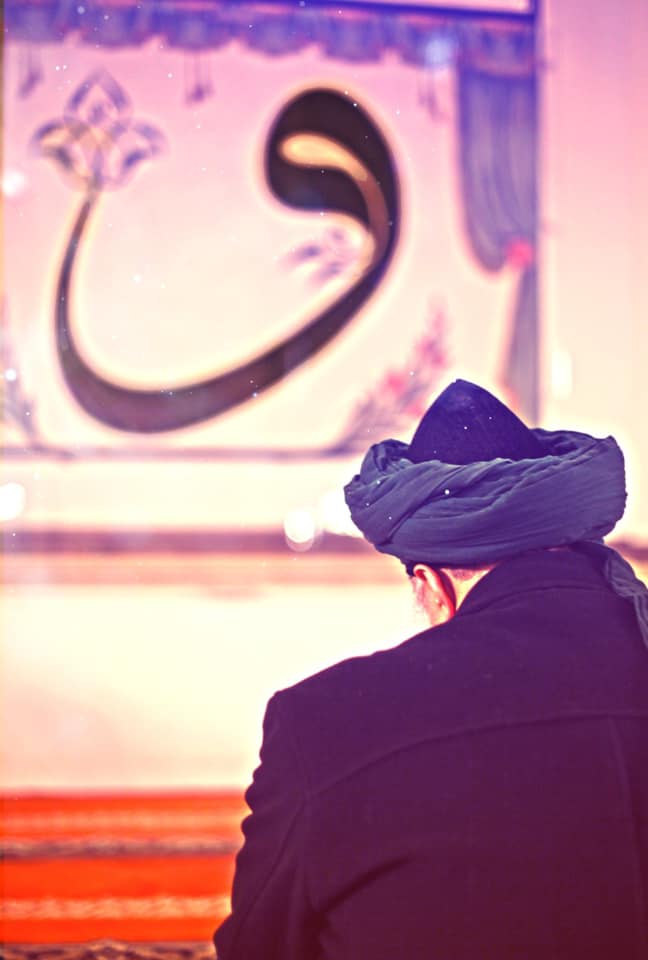 Urdu – "اھل "و" کے ساتھی ہو جائیے" ‎ودود الله ﷻ کا وہ قدیم لباسِ حب ہے جسنے تمام…
"اھل "و" کے ساتھی ہو جائیے"
‎ودود الله ﷻ کا وہ قدیم لباسِ حب ہے جسنے تمام مخلوقات کی ارواح کو ڈھانپ رکھا ہے .
اس محبّت کو تلاش کیجیۓ
السید شیخ نورجان میر احمدی قدس اللہ سرہ
"Be with the People of the و"
'Wadud' [ودود] is God's ancient dress of love upon the soul of every being. Seek this love.
– the Saintly Shaykh Nurjan Mirahmadi
Photo: 'Tafakkur' / spiritual reflection at the Holy Station of Al-Khidr (ع) @ the Grand Mosque of Bursa, Turkey. Sultan tour, December 2019.
For more information please visit www.NurMuhammad.com and www.SufiMeditationCenter.com
Please like, subscribe & share!