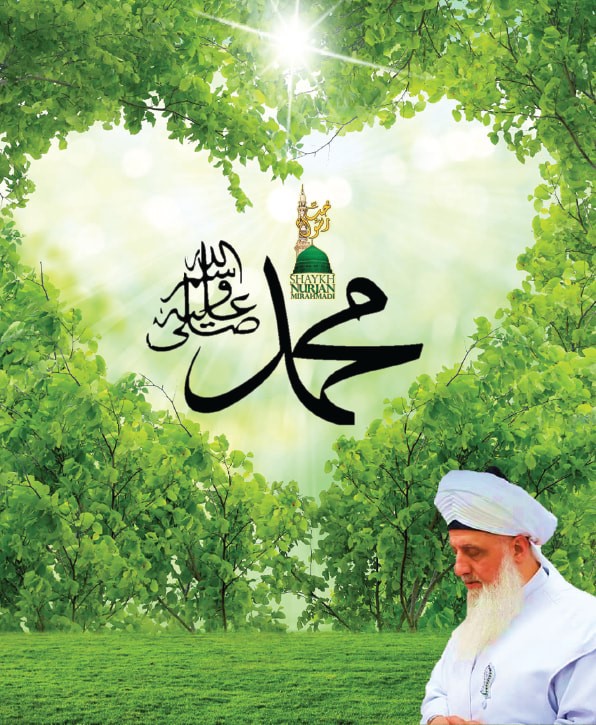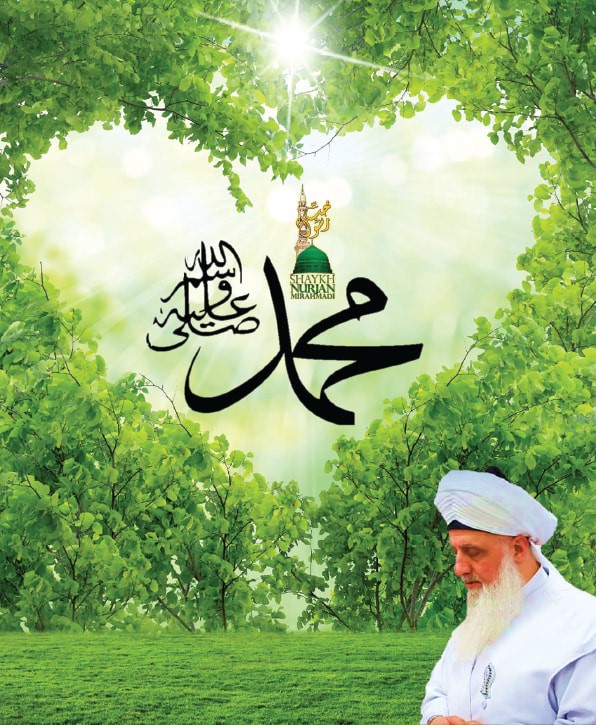 Urdu – اللہ (عزوجل) کو دل بہت عزیز ہے، اگر آپ نے کسی کو تکلیف دی ہے تو تلافی کریں اور آ…
?اللہ (عزوجل) کو دل بہت عزیز ہے، اگر آپ نے کسی کو تکلیف دی ہے تو تلافی کریں اور آج ہی معافی مانگیں??
شیخ سید نورجان میراحمدی نقشبندی(ق) کی سنہری تعلیمات سے
بِسْمِ اللَّـهِ الرَّحْمَـٰنِ الرَّحِيمِ
اَللَّھُمَّ صَلِّ عَلَی سَیَّدِنَا محَمَّدٍﷺوَعَلَی آلِ سَیَّدِنَا محَمَّدٍ ﷺ
اور جب بھی ہم سے کوئی غلطی ہو جائے تو راہِ معرفت اور راہِ استغفار کیلئے، یہ ایک سائیڈ نوٹ ( غور طلب بات) ہے کہ زندگی میں جب ہم سے کوئی غلطی سرزد ہو جائے تو ، نہ صرف ہم اللہ (عزوجل) کی مغفرت طلب کریں (بلکہ) اگر ہم نے کسی شخص پر ، کسی فرد پر ظلم کیا ہے تو پھر اسکی تلافی کریں، اُس شخص سے معافی مانگ کر اپنی زندگی میں اصلاح کریں۔ اگر آپ نے اُنہیں اپنی گفتگو اور اپنے عمل سے نقصان پہنچایا، اور اگر آپ نے اُنکا دل دُکھایا ہے یا پھر اُنکا دل توڑا ہے تو یہ (دل) ایسی چیز ہے جو اللہ (عزوجل) کو بہت عزیز ہے۔ پھر ہمیں کوشش کرنی چاہیئے، [آپ جانتے ہیں ناں] کہ زندگی یونہی لوگوں کے دل توڑنے' میں نہ گزاری جائے۔ ❤️
لہذا اگر ہم کچھ غلط کر بیٹھیں تو، اس میں کامیابی (اصلاح) کی چابی تلافی کرنا ہے اور اُس شخص سے معافی مانگنا ہے ، جسے آپ نے اپنے اعمال اور زبان سے تکلیف پہنچائی ہے۔
اس کے پیچھے ایک حقیقت یہ ہے کہ یہ آپکی انا پر بہت بھاری ہے۔ آپ کی انا اس (معافی مانگنے) سے اتنی نفرت کرتی ہے، کہ اگر آپ اس اصول کے تحت زندگی گزارتے ہیں تو، آپکی انا آپکو یہ سکھانے (پر مجبورہو جائے) گی کہ 'اس شخص کا دل نہ دُکھاؤ، ورنہ ہمیں دوبارہ جا کر یہ کہنا پڑے گا کہ مجھے معاف کردو، اور مجھے وہ (دل آزاری) عمل جو تم نے کیا، اُسکے مقابلے میں اِس (معافی مانگنے) سے زیادہ نفرت ہے'۔
لیکن اگر آپ ایسا نہیں کرتے اور یہ سوچتے ہو کہ ، 'میں لوگوں کو نقصان پہنچا سکتا ہوں اور (بعد میں) صرف یہ کہہ دوں گا اوہ ربی! استغفر اللہ ، استغفر اللہ' (اے اللہ میں معافی چاہتا ہوں) ، لیکن یہ اللہ (عزوجل) کا معاملہ تھا ہی نہیں ۔
معاملہ اُس شخص کا تھا جسے ہم نے تکلیف پہنچائی یا ہم اُسکے مخالف ہوئے، یا ہم نے اُسکی حق تلفی کی۔ تو اس شخص کو اپنے دل میں (ہمیں) معافی دینی ہوگی۔ اور ایسا کرنے کی کوشش کا یہ عمل نفس ( نفس امارہ) پر بھاری ہے۔ جب تک نفس آپ کو متنبہ کرنا (وارننگ دینا) نہ شروع کردے کہ ، 'بس ٹھیک ہے ، بہتر ہے کہ ہم وہ کام (دل آزاری اور حق تلفی) ہی نہ کریں تاکہ ہمیں ہر ایک سے معافی مانگنے کی ضرورت نہ پڑے' ، اور یہ اچھا کردار قائم رکھنے کیلئے خود ہی حفاظتی ڈھال بن جاتا ہے، ان شاءاللہ۔❤️
شیخ سید نورجان میراحمدی نقشبندی قدس اللہ سرہ
The heart is very dear to Allah (AJ), if you hurt someone, make an amends and ask forgiveness today?
From the Golden Teachings of Shaykh Nurjan Mirahmadi (ق)?
بِسْمِ اللَّـهِ الرَّحْمَـٰنِ الرَّحِيمِ
اَلَّھُمَّ صَلِّ عَلَی سَیَّدِنَا محَمَّدٍ ﷺ وَعَلَی آلِ سَیَّدِنَا محَمَّدٍ ﷺ
And anytime we do something wrong, this is a side note on the ways of 'Marifa'(Gnosticism) and the ways of 'Istighfar'(forgiveness) that when we do something wrong in life, not only we ask Allah (AJ)'s forgiveness, if we have wronged someone, a person, then make an amends. Make an amends in our life to ask that person's forgiveness. If you harm them with your talk and with your actions, and if you hurt their heart or broke their heart, this is something that's very dear to Allah (AJ). That we try to make a life not going around you know , 'breaking peoples hearts'. So if we're doing something wrong, the key to its success is make an amends and apologize to a person that you've harmed with your actions, and with your tongue.
One reality behind that, is that its very hard on your ego. Your ego hates it so much, that if you live by that standard, your ego will teach you, 'Don't bother this person , because again we're going to have to go say I'm sorry, and I hate that more than the action that you did'. But if you don't, and think , 'I can harm people, and just say ,oh Rabbi Astaghfirullah, Astaghfirullah' (I seek forgiveness from Allah), but it wasn't Allah (AJ)'s issue.
The issue was with the person that we harmed or we came across, or we took their rights from them. So that person has to give a forgiveness in their heart. And that act of trying to do that is heavy on the 'Nafs' (lower self). Until the Nafs begin to warn you that , 'Just okay, better we don't do those things so we don't have to keep saying sorry to everybody', and that becomes its own defence mechanism towards keeping good character inshallah.
Subhana rabbika rabbal 'izzati 'amma yasifoon, wa Salamun 'alal mursaleen, wal hamdulillahi rabbil 'aalameen. Bi hurmati Muhammad al-Mustafa wa bi sirri surat al-Fatiha
⚡Please Subscribe Now:
https://www.youtube.com/user/NurMir
⚡Visit Website
www.sufimeditationcenter.com
⚡Contact Center
Email:staffsmc@gmail.com
⚡Like Our Main Facebook Pages:
https://www.facebook.com/shaykhnurjanmirahmadi/
https://www.facebook.com/sufimeditationcenterUSA/
https://facebook.com/shaykhnurjanmirahmadi/