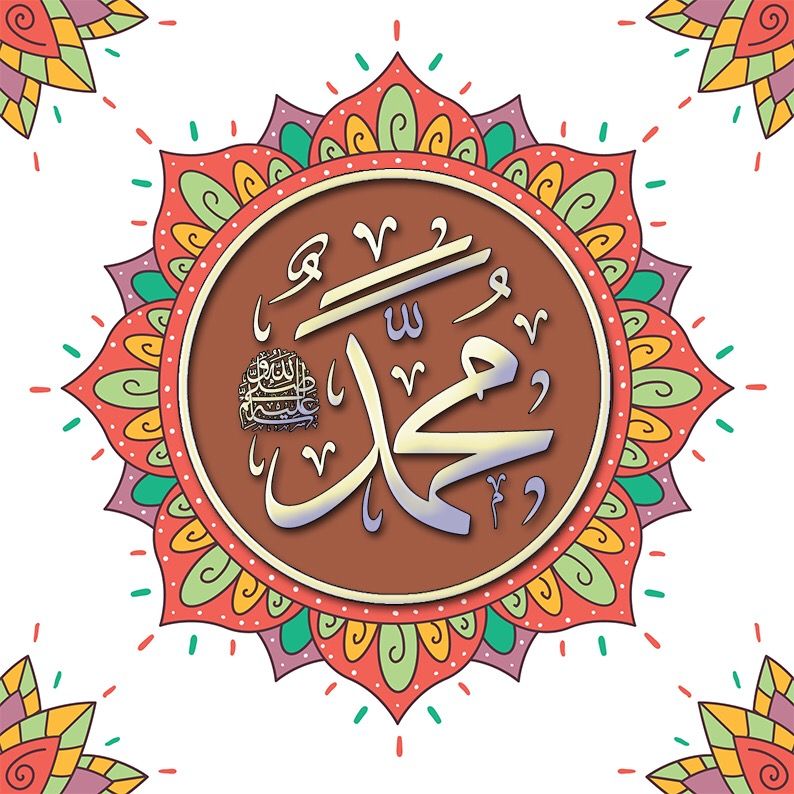 Sufi Wisdom For Inner Peace Meditation Q&A
From the Realities of Mawlana (Q) as taught by Shaykh Nurjan Mirahmadi.
A'udhu Billahi Minash Shaitanir Rajeem
Bismillahir Rahmanir Raheem
I seek refuge in Allah from Satan, the rejected one
In the Name of Allah, the Most Beneficent, the Most Merciful
A'udhu Billahi Minash Shaitanir Rajeem Bismillahir Rahmanir Raheem Alhamdulillahhir Rabbil Alameen wa Salatu wa Salaam ala Ashrafil Muslimeen Sayyedina wa Mawlana Muhammad ul Mustafa ﷺ bi Madadakum an Nazarakum Syeddi Ya Rasul Kareem Ya Habeeb ul Azeem. Atiullaha wa atiur Rasula wa Ulil amre minkum. Reminder always for myself ana abdukal ajizu daifu miskeen wa zalim wa jahl and by the grace of Allah (AJ) that we are still in existence. InshaAllah for the tafakkur on the question and answers.
QUESTION: Sayyidi, what is the minimum amount of awrad (daily practices) we can do when we're extremely busy or tired?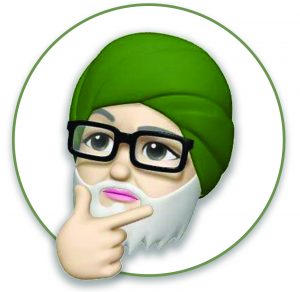 Shaykh Nurjan Mirahmadi: The minimum? A'udhu Billahi Minash Shaitanir Rajeem Bismillahir Rahmanir Raheem. Actually if you do the awrad consistent, the beginning of the awrad before you get to the 'Allah' and the salawats that the three shahadah, seventy istighfar. That one if you have that memorized; Surat al-Ikhlas, Surat an-Nas, Surat al-Inshirah if you have that memorized, it doesn't take more than twenty minutes. So, that has to be done, then the du'a (supplication) has to be made and sealed. Then the zikr of Allah (AJ) and the durood-e-sharif, the salawats on Prophet ﷺ, can be split that you can do on your way to work, your 1,500 zikr of Allah (AJ), Allah, Allah, Allah, Allah, you do the minimum. Not the five-thousand, five thousand but to admit that we're weak servants and 1,500. And I do 1,500 'Allah, Allah, Allah, Allah' on the way to work and then with the discipline, I'm going to do my three hundred or five hundred salawats (praisings) on the way coming back.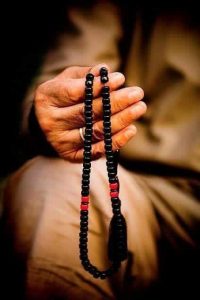 And it's a matter of time management like everything else in life. That if you manage the time and have the discipline in which you write it and religiously stick to it that I'm going to do this at this time, it should never be something difficult. If you don't have that discipline and then you say well, I'll just wait, wait, wait and then everything at the end of the night trying to do it right before you fall asleep, then you begin to pass it and miss it. So, you can do the beginning part before you leave the house up to the ihda and the dua (supplication) then the zikr of Allah (AJ) and the salawats on Prophet ﷺ, split it. That shouldn't be left out, inshaAllah. 
Where we talked about before that, you know, people are paying to their home and thinking their home is going to protect them. When we first came here, we described that a day is coming of immense difficulty that people won't imagine what type of difficulties but they'll begin to test you. And they test you in your faith and your istiqam, firmness in your belief that you could be sitting in a home and begin to hear scratching coming from everywhere. Where you think the house is under attack from rodents, from raccoons, from creatures and you begin to panic and begin to have fear. That box that you live in is not as secure as you think it is without the barakah of Allah's (AJ) Nazar (gaze), Prophet's ﷺ nazar and the nazar of awliyaullah (saints). That you begin to hear scratching and noises and you feel like the house something going to be coming in to eat you.
And they begin to test on your faith that why do you believe like that? Make your duas (supplications), make your salawats (praisings), make your zikrs (remembrance),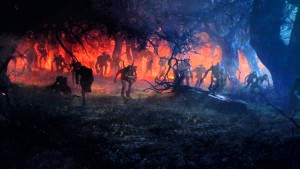 make your tafakkur (contemplation) and your meditation asking Allah (AJ) to push away, push away. For you may think it's a rodent but it could be spiritual beings playing with you by permission of Allah (AJ) to test you. Because a day coming where, wherever you are, they may be screaming outside the door that they're trying to get in. Nowhere will be safe except by Allah's (AJ) permission. If your faith is firm at that time and you know that you are good and your hisab (account) is good with Allah (AJ) then alhamdulillah, nothing. That was in Surah Tawbah, verse 51.
"Qul lany-yuseebanaaa illaa maa katabal laahu lanaa Huwa mawlaanaa; wa 'alal laahi fal yatawakka lil mu'minoon." For verily nothing can happen to me that not written in Allah's (AJ) book and Allah's (AJ) my Mawlana, Allah's (AJ) my Protector and Allah (AJ) is the best of those to protect His mu'mineen. But didn't mean that you reached to be a mumin (believer), you merely accepted Islam.
﴾قُل لَّن يُصِيبَنَا إِلَّا مَا كَتَبَ اللَّـهُ لَنَا هُوَ مَوْلَانَا ۚ وَعَلَى اللَّـهِ فَلْيَتَوَكَّلِ الْمُؤْمِنُونَ ﴿٥١
9:51 – "Qul lany-yuseebanaaa illaa maa katabal laahu lanaa Huwa mawlaanaa; wa 'alal laahi fal yatawakka lil mu'minoon" (Surat At-Tawbah)
"Say: 'Nothing will happen to us except what Allah has decreed for us: He is our protector' and on Allah let the Believers put their trust." (The Repentance, 9:51)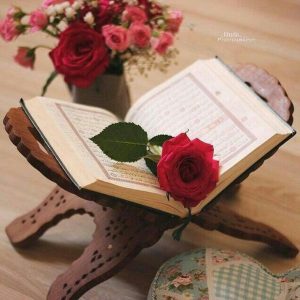 It means that these ayat al-Kareem (Qur'anic verses) will begin to come alive with power for the believer. That based on that verse they'll have a power in which nothing is approaching them, that Allah's (AJ) hand is firmly above them. But that requires sincerity, that requires a faith in which you put your faith and you put your faith to be real. What you have is real, you should be preparing for it. If you're preparing to pay off your home and you think your home is going to protect you, good luck with that.
But if you believe your faith is true and you want the attention of Sayyidina Muhammad ﷺ, you want to do your dawah (to invite), you want to do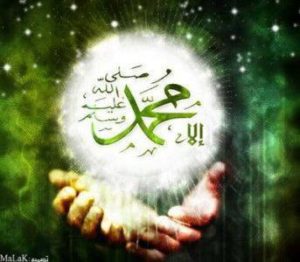 all these things to get the nazar (gaze) and the attention of Sayyidina Muhammad ﷺ, that's what important in our life. That's why when you follow these awliyaullah (saints), they lead by example. They're not sitting at home just playing. They can play video games too and just sit at home but they're continuously moving, moving, moving to the point of exhaustion.
When people look at them they say, 'Shaykh, you look like your gonna be dead.' That's the picture he saved on the video [Shaykh laughs]. The beginning of our journey was nice. We're all fresh and hello, we're leaving. By the end of the journey we didn't even broadcast it. It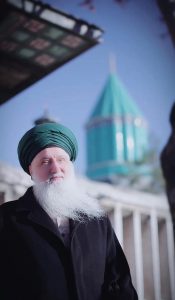 was ten kilometers a day of intense walking. Why we do things like that? Why do they continuously go, continuously do events, continuously do? Because they want the nazar (gaze) and the barakah (blessings) of Sayyidina Muhammad ﷺ, Sayyidina Muhammad's ﷺ nazar upon them and Prophet ﷺ happy with what I gave you, you are using it in that way to save souls, to do your dawah, to be of service and khidmat. That's the whole purpose of our life. My whole life was to be of service. If what Allah (AJ) gave me of knowledge and I dispense it. What Allah (AJ) gave me an understanding of character and I dispense it. Not to take what Allah (AJ) gave to you and to sit upon it but to give, to give, and to be of service. 
If what you have sitting in your bank could be opening a center and people be coming and saving lives. What you think going to save you – your bank account or the fact that you opened up a center and the people are sitting on a carpet doing zikr (remembrance) from your generosity? People don't seem to have an understanding. They pay more towards their car than towards their faith. So, this is the day that we live in but turn on the news and you see what's happening all around and things are coming in very fast and very difficult now. InshaAllah, Allah (AJ) nazar (gaze) be upon us and the rahmah (mercy) of Prophet's ﷺ nazar be upon us, InshaAllah. And the support of awliyaullah fis samaa wa ma fil ardi be upon us. InshaAllah.
QUESTION: Kindly request Shaykh to help us with some secrets to lower our ego voice during meditation and hear the voice of higher presence, and light our hearts so we remain most humble.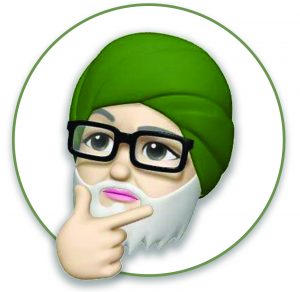 Shaykh Nurjan Mirahmadi: We just gave that advice before you asked that. The hardest advice is to be of service and to give from what Allah (AJ) gave you because you worship that. That's the hardest thing to pull from you like teeth. What Allah (AJ) gave to you, they're going to pull it, "Khudh min amwalihim," we have on the wall is the qiblah. Take from them and pray from them.
﴾خُذْ مِنْ أَمْوَالِهِمْ صَدَقَةً تُطَهِّرُهُمْ وَتُزَكِّيهِم بِهَا وَصَلِّ عَلَيْهِمْ ۖ إِنَّ صَلَاتَكَ سَكَنٌ لَّهُمْ ۗ وَاللَّـهُ سَمِيعٌ عَلِيمٌ ﴿١٠٣
9:103 – "Khudh min amwalihim sadaqatan tutahhiruhum wa tuzakkeehim biha wa salli 'alayhim, inna salawataka sakanun lahum, wallahu samee'un 'aleem. (Surat At-Tawbah)
"Take, [O, Muhammad (pbuh)], from their wealth a charity by which you purify them and Sanctify them, and Pray on their behalf. Indeed, your Prayers are a source of Peace/security/reassurance for them. And Allah is Hearing and Knowing." (The Repentance, 9:103)
Allah (AJ) didn't ask, 'Ask from them' because He knows they're not going to give. So, when they take is going to be a big enemy against your nafs (ego). As soon as you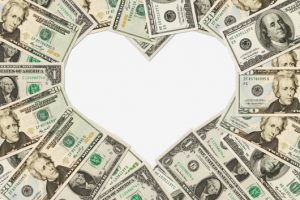 support, as soon as you give and you give and you give and you give until it hurts. That you're attacking your nafs. If you have a service and you have a time, give your time. If you have rizq and sustenance, give your rizq and sustenance. If you have aqal and ability, give it and be of service until it hurts. That is what is the fastest defeat of your nafs (ego) because it's most against that.
What, what can you give to your nafs – like a shower? That's not going to do anything. But what's real and what it truly hates is that – it hates to be of service. It only wants to serve itself and shaitan (satan). So, then when you enrolled and you gave and you gave and you did and you did, your foot is locked onto that shaykh. Where you gonna (going to) go after all that? You're going to re-establish yourself somewhere else? It's like pay your whole Harvard tuition and say now, I'm quitting. No, nobody does that, unless your parents paid for it, you didn't care. But if you did it yourself with your blood, your sweat and your tears, you enrolled in that and you supported that.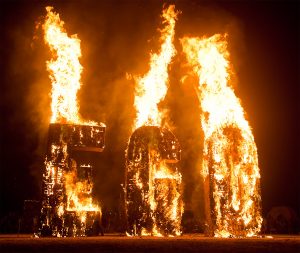 You're locked onto their feet, you're not going anywhere and that brings the fight of the nafs (ego) down, that brings like a flame upon the nafs. Everything that you gave and every action of khidmat (service) is a fire against the nafs and that's what brings the nafs down. That what bring the nafs (ego) into control because you're locked onto that reality. You're locked onto the shaykhs, you're locked onto the love of Sayyidina Muhammad ﷺ, you're committed to it. And that's what brings that ego down so that you can do your practices and do all the zikrs that you have to do. If the nafs is wild, it becomes impossible to do anything. Every time you want to sit, it's all over the place. 
And take a path of humility that keep silent when people talk and someone fighting with you – keep silent, don't answer back. Put a lollipop in your mouth, we said a rock but people might swallow it and then get in trouble. So, kinder, gentle is just put a lollipop in your mouth and don't answer back to people. So, that you can come against yourself. You don't have to vindicate yourself, Allah (AJ) will vindicate you, inshaAllah.
QUESTION: How to wake up for Fajr prayer and tafakkur regularly? Very difficult. We're struggling with discipline and irregular timings, please help us.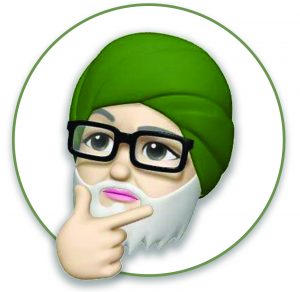 Shaykh Nurjan MirAhmadi: InshaAllah, drink a lot of water before you sleep. It's not difficult. Just train yourself to not sleep deep. Put a big pitcher of water and drink that water before you sleep and you have to wake up every few hours to wash. And you train yourself to wake up, wash, and go back to bed, wake up, wash, go back to bed so that the sleep is not so deep that you're completely knocked out. Before you know it, one of those times you have to get up is going to be your Fajr time, then you get up, wash, and pray your salat ul-Fajr. But discipline yourself not to have a very deep sleep, inshaAllah.
QUESTION: Sayyidi, if we are being regular with our meditation, should we continue or is there a next step?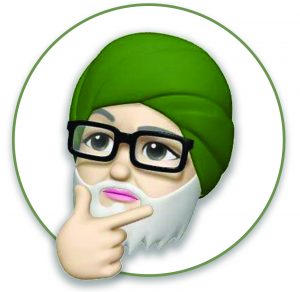 Shaykh Nurjan Mirahmadi: Oh no, you should go to be irregular with the meditation. No, of course you have to be regular with the meditation and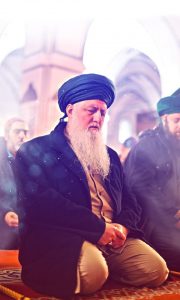 keep meditating and keep reaching a state in which you are nothing. Say that I'm nothing, I'm nothing I'm nothing, and that you visualize the energy and the dress of the shaykhs to be present. As much as you find yourself to be present, as much as you're away from that reality. So, means there's a way in which to say I'm nothing and I'm visualizing that I'm in the dress of their light and asking their light to dress me. If I can keep that and understand that and begin to feel that qudra, that power and that energy begin to come. So, it becomes very real that they have to feel the energy, and feel that presence and that dress upon them, inshaAllah.
QUESTION: One of the meditation questions is an energy question. A couple of people were asking, they're healthy but they notice that every time they are around a few people, they start losing their energy or they have very sharp headaches.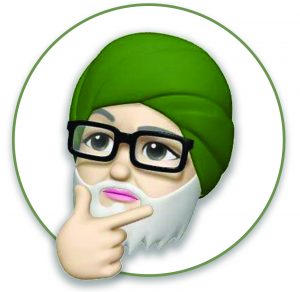 Shaykh Nurjan MirAhmadi: Oh, that's good. Then you understand the reality of energy, that we are a very powerful energy being. As soon as you build your energy or if Allah (AJ) given to you an energy, you're like a light bulb. Wherever you go, the positive will always pull the negative. So, it means a positive force by its nature will attract the negative force. So, every movement that you have as a positive force of your faith and practices, it begins to attract all the negativity.
And that's why then the importance of all of the usool (principles) and everything that Prophet ﷺ brought for us was for the perfection of energy. It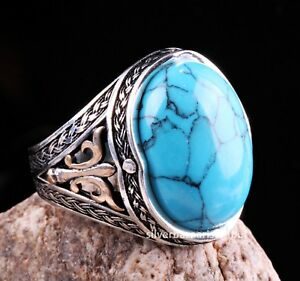 means that keep your wudu (ablution) at all times. Wudu is not only for salat (prayer), wudu is to be at all times. It's never to be outside of your wudu. As soon as you lose your wudu, you lost your energy force field and you can come under severe attacks especially if your progress is high. So, that wudu is like a shield. The sunnah of Prophet's ﷺ ring is again another shield. That they have a turquoise ring as a way of protection against that eye and you see many times if they wear a turquoise, it will crack because of the nazar of people and other people are energy forces. When they have an envy and a desire that they can't control, their eyes send out. So, then the sunnah of ring of Prophet ﷺ had a power. Keeping the head covered from all sorts of negativities and energies that are coming upon the head.
Everything that Prophet ﷺ brought for us was like a shield for a warrior, that protect them against negative energy. So, when they go out and they feel that negativity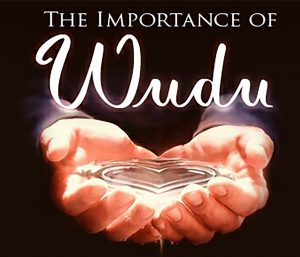 then they go home and they wash and they try to wash away all the negativity of where they were and they begin to manage where they go. Unnecessarily, they don't go places where their energy will be pulled and when they go out, they try to keep their Nazar bar Qadam (watch your step), their eyes upon their qadam. Because as soon as you put your eyes up, the window to your soul are your eyes and every type of devil and arrow will be shot into the eyes in which the eyes become red, again from all the negative energies that are all around. 
So, then they become experts in energy – how to preserve their energy, how to safeguard their qadam (foot), their way in which not to be affected, and by the end result of the energy they pick up throughout their work and all their actions, they go home and they shower. As soon as they enter into the shower, it's like a meditation for them. They ask Allah (AJ) that through the power of mai (water) when Allah (AJ) said, 'My Throne is upon this mai.' Ya Rabbi, by the power of this water and the secret that you have within it, wash away my difficulties and the ghusl (shower) and that wash, it washes away the sins and difficulties and the burdens of insan (mankind), inshaAllah.
﴾وَهُوَ الَّذِي خَلَقَ السَّمَاوَاتِ وَالْأَرْضَ فِي سِتَّةِ أَيَّامٍ وَكَانَ عَرْشُهُ عَلَى الْمَاءِ… ﴿٧
11:7 – "Wa huwal ladhee khalaqas samawati wal arda fee sittati ayyamin, wa kana 'arshuhu 'alal maa …" (Surat Hud)
"And it is He who created the heavens and the earth in six days – and His Throne had been upon water …" (Hud, 11:7)
Subhana rabbika rabbal 'izzati 'amma yasifoon, wa salaamun 'alal mursaleen, walhamdulillahi rabbil 'aalameen. Bi hurmati Muhammad al-Mustafa wa bi siri Surat al-Fatiha.
Special thanks to our transcribers for their help with transcribing this suhbah.
Original Date of Suhbah: January 10, 2020
Related Articles:
Please Donate and support us to spread these heavenly knowledges.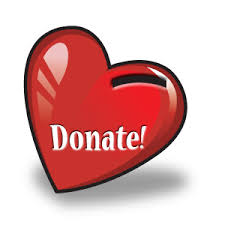 Copyright © 2020 Naqshbandi Islamic Center of Vancouver, All Rights Reserved.