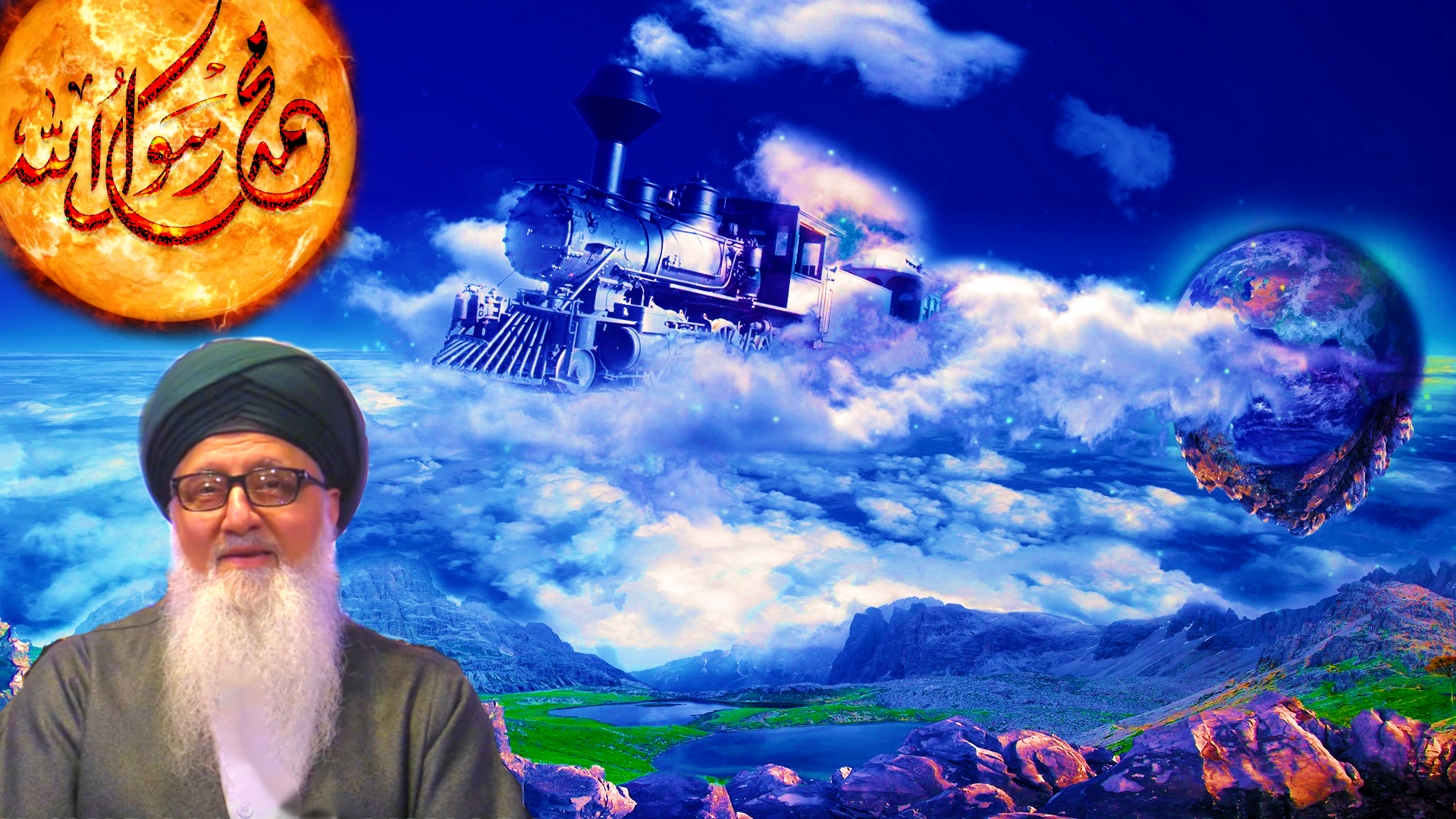 Don't Derail From the Path to Paradise
This Article Has Been Translated



Spanish
From the Realities of Mawlana (Q) as taught by Shaykh Nurjan Mirahmadi.
A'udhu Billahi Minash Shaitanir Rajeem
Bismillahir Rahmanir Raheem
I seek refuge in Allah from Satan, the rejected one
In the Name of Allah, the Most Beneficent, the Most Merciful
The Mercy of Allah (AJ) is the Nearness of Sayyidina Muhammad ﷺ
Always a reminder for myself that this way is khososan, it's a very specific and special way towards Allah (AJ). We have given examples before for people who try to understand that when Allah (AJ) in Surah al-Kahf describes what Nabi Musa (as) from official channels and very official, very eye for eye understanding, wanted from haqqaiq (realities). And Nabi Musa (as) represents that sort of officiality; that everything has to be precise, all the 'T's have to be crossed and all the dots upon the 'I'. He wanted from a reality, Allah (AJ) directed Nabi Musa (as) to one 'Whom attained the rahmah (mercy), and then we taught him ilm el laduni (divinely knowledges).'
﴾فَوَجَدَا عَبْدًا مِّنْ عِبَادِنَا آتَيْنَاهُ رَ‌حْمَةً مِّنْ عِندِنَا وَعَلَّمْنَاهُ مِن لَّدُنَّا عِلْمًا ﴿٦٥
18:65 – "Fawajada 'abdan min 'ibadinaa ataynahu rahmatan min 'indina wa 'allamnahu mil ladunna 'ilma." (Surat Al-Kahf)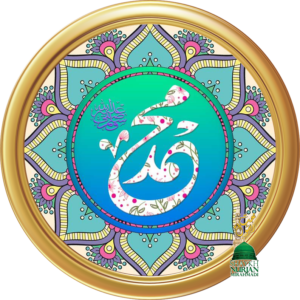 "So they found one of Our servant from among Our servants, on whom We had bestowed Mercy from Ourselves and whom We had taught [unseen/heavenly] knowledge from Our own Presence…" (The Cave, 18:65)
It means that, that servant attained a rahmah and a mercy, attained a presence with Rahmatal lil alameen ﷺ (the mercy upon the worlds). Attained a nearness and proximity to that rahmah of Allah (AJ), which is the heart of the presence of Sayyidina Muhammad ﷺ.
Ibadullah Are Taught Taqwa to Feel the Divinely Presence Within Their Senses

With that rahmah and that mercy, and throughout Holy Qur'an Allah (AJ) describes 'Itaqullaha, wa 'allimukumullah.'
﴾وَاتَّقُوا اللَّـهَ ۖ وَيُعَلِّمُكُمُ اللَّـهُ ۗ وَاللَّـهُ بِكُلِّ شَيْءٍ عَلِيمٌ ﴿٢٨٢…
2:282 – "…Wat taqollaha, wa yu'allimukumullahu, wallahu bi kulli shayin 'Aleem." (Surat Al-Baqarah)
"…And Be conscious of/Fear Allah, And Allah teaches you. And Allah is the All-Knower of everything." (The Cow, 2:282)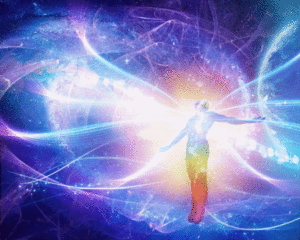 There are a category of servants in whom Allah (AJ) destined for them a tarbiyah (discipline) and follow these teachers who will teach you taqwa (consciousness). Who will teach you a consciousness, a deep consciousness of Allah (AJ) in which to truly feel the divinely presence within all their senses. And as a result, Allah (AJ) will teach that servant.
It means, by means of Allah (AJ) inspiring, by means of inspiring Sayyidina Muhammad ﷺ from "Atiullah", inspirations will come from Allah's (AJ) Divinely Command through a flowing channel to "Atiur Rasul ﷺ." That Sayyidina Muhammad ﷺ signs off from the command from Allah (AJ), that the heart, Muhammadan Heart opens for that servant. That Muhammadan Heart begins to emanate with every secret and reality.
﴾أَطِيعُواللَّه وَأَطِيعُوٱلرَّسُولَ وَأُوْلِي الْأَمْرِ مِنْكُمْ… ﴿٥٩…
4:59 – "…Atiullaha wa atiur Rasula wa Ulil amre minkum…" (Surat An-Nisa)
"… Obey Allah, Obey the Messenger, and those in authority among you…" (The Women, 4:59)
'Attained Rahmah' Means Received Salaam from The Merciful Lord  
What "Malaikati war Ruh,… Salamun, hiya hatta matla'il Fajr" (Qur'an, 97:4-5). It means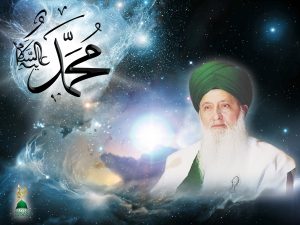 that every being and ulul amr (saints) that are stationed in the heart of Sayyidina Muhammad ﷺ begin to emanate these knowledges into that servant's heart. Each to their darajah (spiritual station) and their proximity.
﴾تَنَزَّلُ الْمَلَائِكَةُ وَالرُّوحُ فِيهَا بِإِذْنِ رَبِّهِم مِّن كُلِّ أَمْرٍ ﴿٤﴾ سَلَامٌ هِيَ حَتَّىٰ مَطْلَعِ الْفَجْرِ ﴿٥
97:4-5 – "Tanaz zalul malaa-ikatu war roohu feeha bi izni-rab bihim min kulli amr. (4) Salaamun hiya hattaa mat la'il fajr. (5)" (Surat Al-Qadr)
"The angels and the Spirit descend therein by permission of their Lord for every Command/affair. (4) Peace it is until the emergence of dawn. (5)" (The Power, 97:1-5)
So the Muhammadan Heart begins to dress that servant. And that's what Allah (AJ) is describing, 'Attained the rahmah.' It means that they received their "Salamun, hiya hatta matla'il Fajr" (Qur'an, 97:5) "Salamun qawlam mir Rabbir Raheem." (Qur'an, 36:58). And we described many times on this Salam (peace), this sir (secret) and this reality that coming through this laam of this tongue of realities, through the Muhammadan Haqqaiq (realities). And every Muhammadan representative, their lights shining upon that soul to make them to be Muhammadiyoon. Over abundant, flowing oceans of Muhammadan Haqqaiqs.

﴾سَلَامٌ قَوْلًا مِّن رَّ‌بٍّ رَّ‌حِيمٍ ﴿٥٨
36:58 – "Salamun qawlam mir Rabbir Raheem." (Surat YaSeen)
"Peace," a word from a Merciful Lord. (YaSeen, 36:58)
The Servants of Allah (AJ) Versus People Who Quote Fiqh and Hadith
These (guides) are different than somebody who is taught in an official channel. That they
went to a madrasah (religious school). They got fairly beaten, then they memorized. Then they recite this, recite that for them. That's different. That's a different way when Allah (AJ) wants to train that student. And this is a different way, when Allah (AJ) wants the student in these times of difficulty is: 'Accompany these guides' (Qur'an, 9:119). They dress you, bless you, and uplift you. They train you with the tarbiya. And through that uplifting, they'll be brought into that presence and dressed from that presence.
Their knowledge is not the knowledge in which to give the quotes of fiqh (jurisprudence), which hadith (traditions of Prophet ﷺ) precisely, what are the footnotes of that hadith. That's a zahiri, external knowledge. This is an internal reality. Where they can teach you, given permission by Sayyidina Muhammad ﷺ, the reality of the hadith.
Those Whom Allah (AJ) Give Wisdom Have Received the Greatest Gift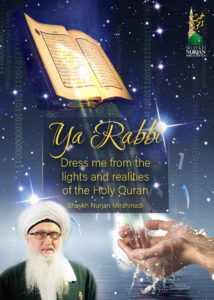 So when people don't know how to operate and deal with them, they say, 'We'll ask you questions and you answer them. And we want to know, is a bird allowed in a cage?' That's not the way to deal with these servants. They don't give you the 'Yes and No.' They want to give you the wisdom of 'Why' yes or no.  And those whom Allah (AJ) gave "ilm Laduni wa hikmati bis Saliheen (Divinely Knowledge and Wisdom of the Righteous), were given the greatest gift that Allah (AJ) has to give. So if anyone thinks they got a gift from Allah (AJ), then the greatest gift that Allah (AJ)…is in Holy Qur'an. It's, 'Those whom We given this type of knowledge, and the hikmah and wisdom on which to use it, they have been given the greatest divine gift.'
﴾يُؤْتِي الْحِكْمَةَ مَن يَشَاءُ ۚ وَمَن يُؤْتَ الْحِكْمَةَ فَقَدْ أُوتِيَ خَيْرًا كَثِيرًا ۗ وَمَا يَذَّكَّرُ إِلَّا أُولُو الْأَلْبَابِ ﴿٢٦٩
2:269 – "Yu'til Hikmata mai yasha o; wa mai yutal Hikmata faqad otiya khairan kaseeraa; wa maa yazzakkaru illaa ulul albaab." (Surat Al-Baqarah)
"He gives wisdom to whom He wills, and whoever has been given wisdom has certainly been given abundant goodness. And none will remember except people of the Door/People of understanding." (The Cow, 2:269)
And they inherit from "Lisan as Siddiqin 'Aliya," the most high and truthful tongue. Because truthfulness is through character.
﴾وَوَهَبْنَا لَهُم مِّن رَّحْمَتِنَا وَجَعَلْنَا لَهُمْ لِسَانَ صِدْقٍ عَلِيًّا ﴿٥٠
19:50 – " Wa wahabna lahum min rahmatina wa ja'alna lahum lisana Sidqin 'Aliya." (Surat Maryam)
"And We bestowed of Our Mercy on them, and We granted them lofty honour from/on the tongue of truth."
Real Taqwa is When the Servants of Allah (AJ) See With Their Heart
Others, if they don't achieve through their training through all of their practices, real taqwa (consciousness). If you are not ahlul basirah (the people whose hearts are opened), and your heart is not open, do you really think you have a taqwa? How can you fear that which you don't see? You don't really fear it!  Because you don't see it, you don't feel it, you don't definitely taste it. So it's imitated fear and that's why they can do anything. Because they already feel they are behind twenty-five feet of steel.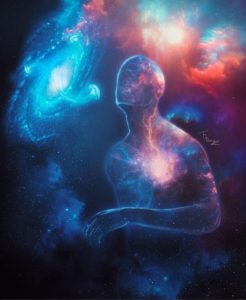 Real taqwa is when Allah (AJ) opens for the servant, that they see with their heart. And when they see, everything they feel becomes a thousand times more real. You can feel an energy in a room, but from these servants, again to their darajats (spritual stations), what shaykh has been lifted in what presence. They see! If you see and you feel, you are taking now from the oceans of haqqaiq (realities). Because you hear it with the sense, you're seeing it with the sense, you're feeling it and tasting it. It's real, and a reality for you.
There Are Different Categories of the Servants of Allah (AJ)
These are different types of servants, and Allah (AJ) has many categories in Holy Qur'an. Who are the people of the baab (door)? Because these people come back and say, 'No, no. We are all the same. There is nothing hidden.' It's unfortunate that you would think like that. Because if it didn't open for you, you feel that it's opened for no one. But there are categories of "ulul 'ilmi qaaiman bil qist" who are the people – these learned people.
﴾وَأُولُو الْعِلْمِ قَائِمًا بِالْقِسْطِ ۚ ﴿١٩
3:18-19 – "…wa ulul 'ilmi qaaiman bil qist…." (Surat Al-Imran)
"…and the angels and men of knowledge, upholding justice…" (Family of Imran, 3:18-19)
Who are the people of the baab? Who are the ahlul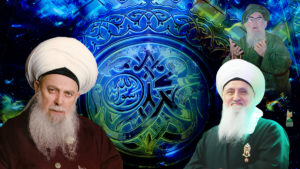 tafakkur (people of contemplation), the people that, 'None know except those whom who contemplate.'

﴾الَّذِينَ يَسْتَمِعُونَ الْقَوْلَ فَيَتَّبِعُونَ أَحْسَنَهُ ۚ أُولَـٰئِكَ الَّذِينَ هَدَاهُمُ اللَّـهُ ۖ وَأُولَـٰئِكَ هُمْ أُولُو الْأَلْبَابِ ﴿١٨
39:18 – "Alladhina yastame'onal qawla fayattabe'ona aHsanahu, Olaayeka alladhina Hadahumullahu, wa Olaayeka hum Olul Albab." (Surat Az-Zumar)       
"Who listen to speech and follow the best of it. Those are the ones Allah has guided, and those are people of understanding/People of the Door." (The Troops, 39:18)
﴾إِنَّ فِي ذَٰلِكَ لَآيَاتٍ لِّقَوْمٍ يَتَفَكَّرُونَ ﴿٤٢…
39:42 – "…Inna fee zaalika la Aayaatil liqawmai yatafakkarroon." (Surat Az-Zumar)
"Indeed in that are signs for a people who give thought/contemplate" (The Troops, 39:42)
Throughout, Allah (AJ) is hinting to us, 'No, no, there are categories, these are Rijalullah (Men of God). They are the Ibadallah (Servants of Allah (AJ)). All of these categories, what reality Allah (AJ) has dressed within them, and blessed within them. So there are differences.
Ask For Wisdom and Reality from Awliya, Not Basic Information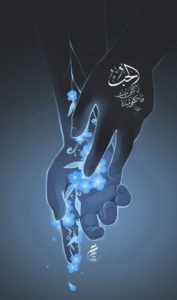 How to deal with the categories and the people of wisdom is to seek the wisdom and the reality of what they teach. You don't ask them that, 'How do you perform Hajj (pilgrimage).' Google it! But ask them, 'What's the secret of seven tawaf (circumambulation).' You don't ask the how to make wudu (ablution), anybody can Google it based on your mazhab (school of thought). But ask them the secret of wudu and the haqqaiq of that wudu that dresses the soul eternally.

And even their haqqaiq we said before can go from the level of Ilm e shariah (knowledge of Divine Law), Ilm e tariqah (knowledge of the spiritual path), Ilm e ma'rifah (knowledge of Gnosticism), Ilm e haqqiqah (knowledge of reality), Ilm e azimah (knowledge of determination). That each of its haqqaiq can go deeper and deeper, and deeper into that reality. We pray that Allah (AJ) give us an understanding on how to sit at that well, how to drink from the reality of that wisdom. And it requires an adab (manner).
Story of Sayyidina Yusuf (as) Teaches Us How to be Detached, Crushed & Rebuilt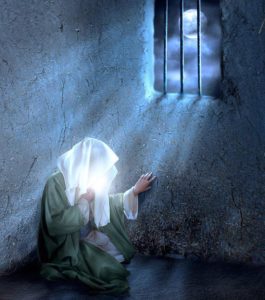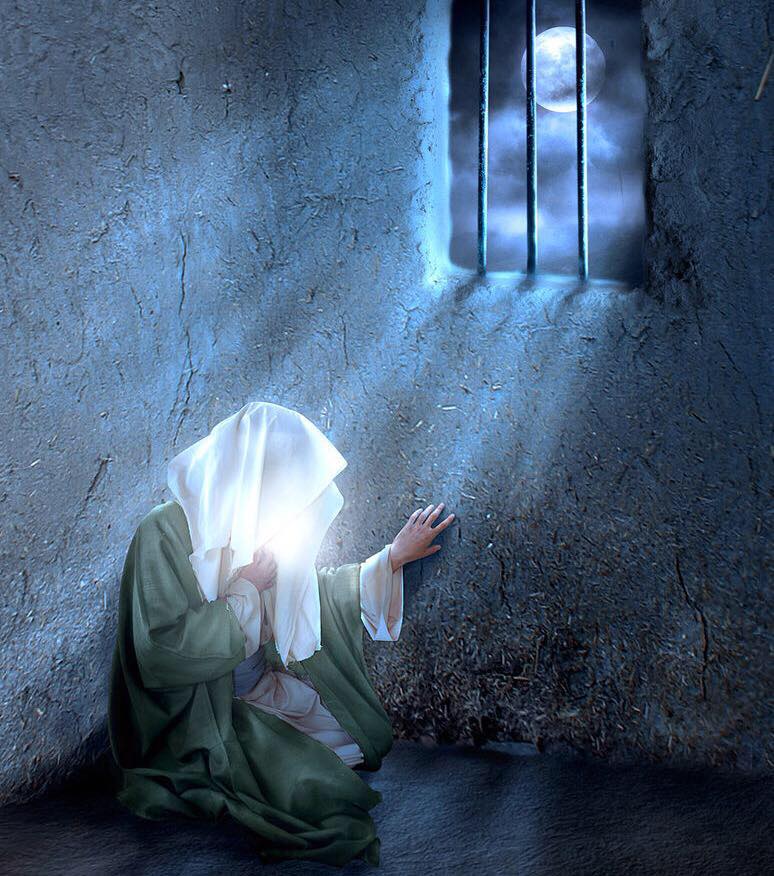 And that's why we say, 'Internet adab' is one thing, when people click and like everything. That's okay. But by giving people access to the shaykh, by emailing and communicating, they're drawing you close. No matter how high you think your maqam (station) and who you think speaks to you by inspiration. What Allah (AJ) gave to the example of Sayyidina Yusuf (as)? Says, 'Even if your father is a prophet, Allah (AJ) wants to throw you into the well.'
He doesn't care of your lineage, doesn't care if your father is an active prophet of Allah (AJ). When He (AJ) wants the servant to achieve a reality, He distances the servant and will send somebody to teach that servant. And that teaching will be first on basic, 'Putting the person in a well and bring them down.' Through that system of crushing, we read Surah Yusuf where Allah (AJ) says, 'It's the most beautiful qissah, most beautiful story.'
﴾نَحْنُ نَقُصُّ عَلَيْكَ أَحْسَنَ ٱلْقَصَصِ بِمَآ أَوْحَيْنَآ إِلَيْكَ هَٰذَا ٱلْقُرْءَانَ… ﴿٣
12:03 – "Nahnu naqussu AAalayka ahsana alqasasi bima awhayna ilayka hatha alqurana…" (Surat Yusuf)
"We relate to you, the best of stories in what We have revealed to you of this Qur'an…" (Yusuf, 12:03)
So that to bring the servant down, dis-attach from everything they think they are. Whatever they think they achieved or received, they have to be re-formatted.  That re-formatting, and then be re-booted to bring back to the correct understanding and towards that relationship. And then the story of Sayyidina Yusuf (as) until he waited, and the one whom is for him, appeared. Somebody asked, 'How do you know who your Shaykh is?' And it is an important example.
Allah (AJ) Has Laid the Tracks & We'll Go Exactly Where He Has Written for Us
If we are going to build a choo-choo train. If we want to build a train, because Allah (AJ) is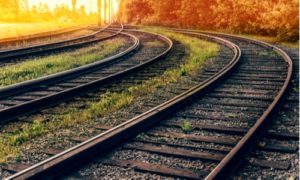 the most beatific of fashioners and the best of designers. If you want to build a train from here to New York, you build the train first or put the track? You think that Allah (AJ) made a train first, and then as we go we'll decide to put tracks out. Nobody would build in dunya (material world) like that; why would Allah (AJ) do that. The track has already been built. And that's why Allah (AJ) describes, 'Everything is in an orbit.'

﴾وَهُوَ الَّذِي خَلَقَ اللَّيْلَ وَالنَّهَارَ وَالشَّمْسَ وَالْقَمَرَ ۖ كُلٌّ فِي فَلَكٍ يَسْبَحُونَ ﴿٣٣
21:33 – "Wa hu wal ladhee khalaqal layla wan Nahara, wash Shamsa wal Qamara, kullun fee falakin yasbahoon." (Surat Al-Anbiya)
"And He (is) The One Who created the night and the day, and the sun and the moon, each swimming in an orbit." (The Prophets, 21:33)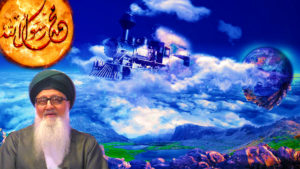 Nothing is random, nothing is being determined by your cleverness. Ah huh, nothing being determined by your thought. Negate yourself. Stop intervening and just taslim and submit. Allah (AJ) has laid the tracks everywhere of where the salik is going to travel and then creates the train. So before you've been brought on this earth, your destiny has been written. The tracks have been laid. And exactly where you are supposed to go, will go. If when inspired you listen to goodness, train towards goodness, your train is moving closer and faster to the destination that Allah (AJ) has given.
Wrong Actions Divert Us from Our Path and Result in Difficulties
And along this magnificent path there are many diversions. But in the end they all end up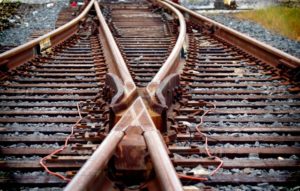 back. When Allah (AJ) destined for you to reach your reality, you are destined for example to reach New York and you're in Los Angeles; you can never deviate from Allah's (AJ) plan. It's written. You will get to New York. Are you going to go on the fastest and most powerful track? Based on your training, and your inspiration you're 'Chuk, chuk, chuk, chuk, going.'  You're taking all the right switches, because choo-choo train has a switch.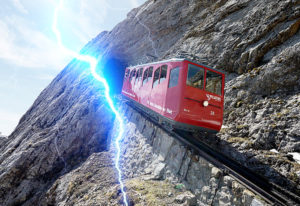 Or if your intentions are wrong, you're contaminated by alcohol, liquor, drugs, bad things, bad sounds, bad people, then what happens? You keep taking the wrong track. You turn left, you made another left in life, you made another left in life, your train is now going through the mountains where everything begins to hit you, begin to collapse upon you and many cases even take you off the track. And many people had difficulties in life that crushed them. Until they got their choo-choo train back. And then they inspired, 'I shouldn't have made a left there, and I begin to make right, and the right decisions.'
Don't Think Your Cleverness and Wise Choices Got You Here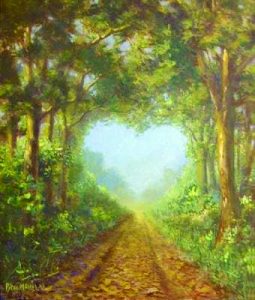 That's what we talked about before, but it's important for the analogy because people get worried. 'How am I going to do, how am I going to do this, how am I going to do that? Is everything going to be okay? Is my family going to be okay, my choice going to be okay, my money going to be okay?' It's been written! Don't think that your cleverness got you this far. Not a series of wise choices, but your cleverness is what got you into every trouble. When you thought you would be so clever and that you would put your two cents into it, and then you chose wrong. Says, 'If the cleverness is coming from your head, shaitan (satan) is already out there as a sharik (partner).'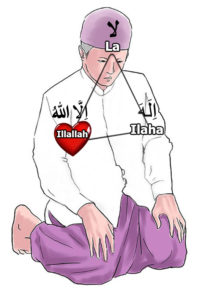 So those whom ponder and think, every decision is mixed with shaitan, the nafs (ego), all the dunya desires and ego. So what they taught them is the first zikr (remembrance) of every tariqah (spiritual path) was 'la ilaha illAllah.' La to your head, ilaha onto your right, illAllah, nothing but Allah (AJ) into the heart. So that they live their life by their heart. Not anybody else's head. Everybody else's head says, 'Why you do like this? You crazy people like this. Why you do like that? Why are you like this, why you not like that, why do you have to look like this, why you be like this?' These are all so that my inspirations come. 'You keep saying to make a left in life, I'm going right.' And everybody else on the wrong path, of course they want you to make the wrong decisions, 'Come with us left.' But no, we want to be from the people of the right hand and make the right decisions.

The Path Has Been Laid and Your Guide Has been Chosen by Allah (AJ)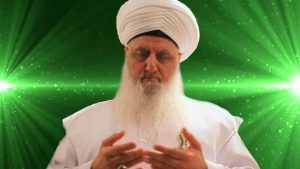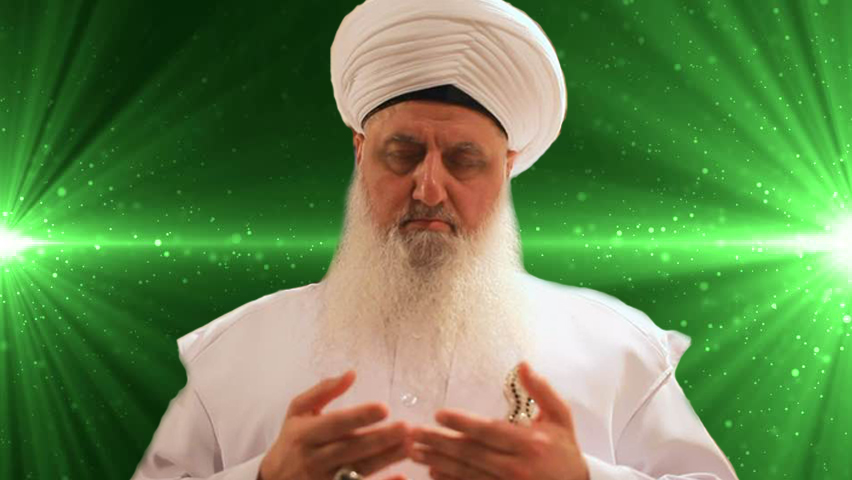 So then this is written for us; our life is a series of choices. Through our ability and through our training, it will be written. So who your guide is, is whom your choo-choo train has led you to! The path was already written to that guide and your train appeared. Along the way there are people who tried to hijack your train. Come into an area where they don't need to, get involved, misdirect, misguide, and deviate the person from the direction they're supposed to be going.
But the path has been laid. When Allah (AJ) thought of making you as a choo-choo train, He said, 'Your tracks go to him. And when you listen to him, he teaches you how to be inspired.' And all these tracks are going into the Muhammadan Heart.
Shut Off Your Mind and Listen to Guidance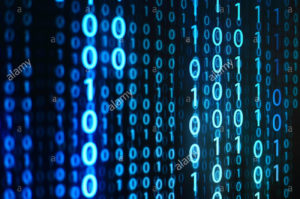 So means then, not to worry, don't think too much through your head. It's already been written for us. We pray that Allah (AJ) give us good character in which to tolerate the understanding and don't use your head with their head. Don't compare what you think to what they think! You were supposed to come as a binary code.
All this teaching, and then people, I'm surprised they don't get it. That this is the month of binary code [10th month – Shawwal]; you have to learn how to shut off. Don't compare your thoughts with their thoughts. Don't compare the co-ordinance with their co-ordinance. Because you are in a training in which to shut off your co-ordinance, and to understand the co-ordinance coming to you. This process of shutting off is the process of 'dying before you die.' To take your signal and shut it so that you can begin to understand the co-ordinance and the signal coming and the training of inspiration coming into the heart, inshaAllah.
We pray that Allah (AJ) dress us and bless us from the holy month of Shawwal. Then that holy reality of what has been written for us. So that to build our faith, that we have faith, Ya Rabbi. It's already been written. We are just appearing to make a series of choices. We pray that the choices are most correct so that, that path be a blessed path and least amount of difficulty.
Subhana rabbika rabbal 'izzati 'amma yasifoon, wa salaamun 'alal mursaleen, walhamdulillahi rabbil 'aalameen. Bi hurmati Muhammad al-Mustafa wa bi siri Surat al-Fatiha.
Special thanks to our transcribers for their help with transcribing this suhbah.
Original Date of Suhbah: June 18, 2020
Related Articles: 
Please Donate and support us to spread these heavenly knowledges.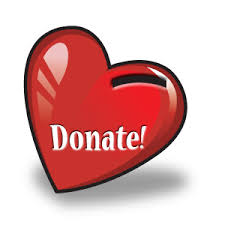 Copyright © 2020 Naqshbandi Islamic Center of Vancouver, All Rights Reserved.