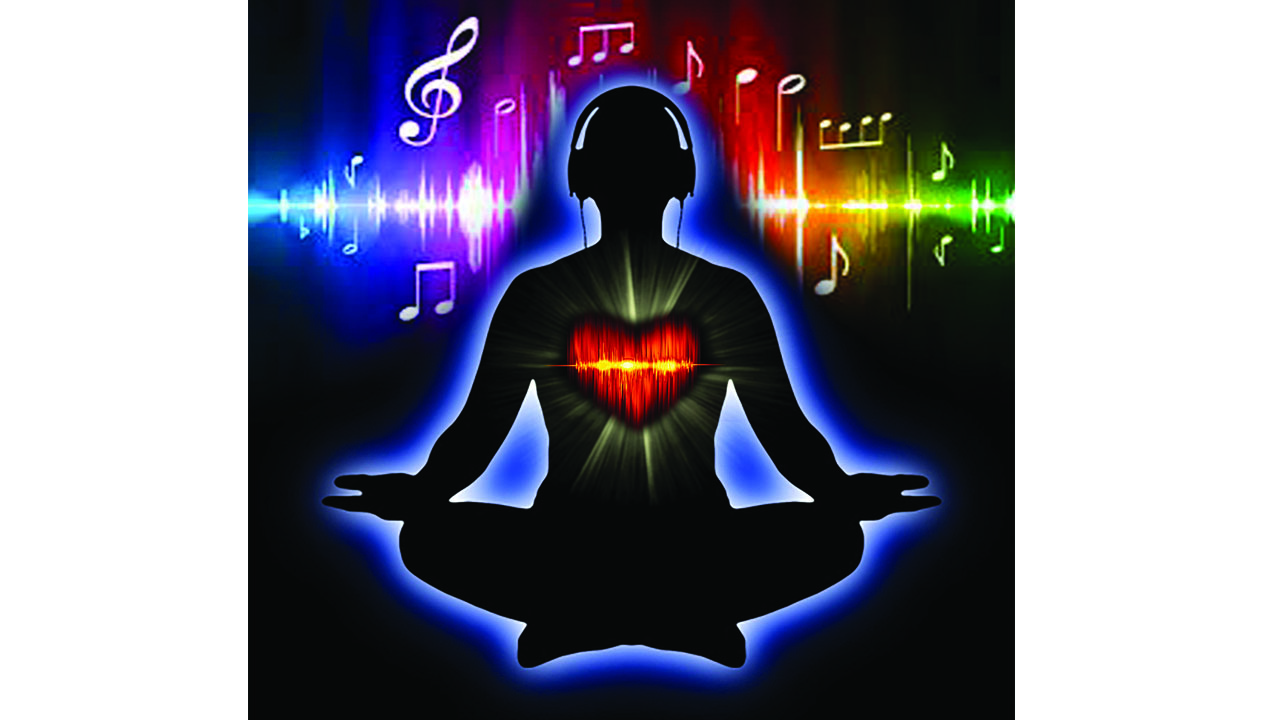 The Danger of Silence in Meditation
From the Realities of Mawlana (Q) as taught by Shaykh Nurjan Mirahmadi
A'uzu Billahi Minash Shaitanir Rajeem
Bismillahir Rahmanir Raheem
I seek refuge in Allah from Satan, the rejected one
In the Name of Allah, the Most Beneficent, the Most Merciful
Tafakkur is the Prophetic Understanding of Meditation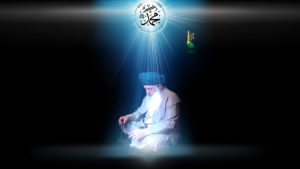 InshaAllah, always a reminder for myself that the tafakkur and the meditation. We heard a story from somebody who came through and and was asking, 'What, where, what are you doing? Where are you going?' He said, 'Meditation' and he became very angry. Then he said, 'Meditation, that's the last thing you want to do. As soon as you meditate, you go crazy.' Depending upon whose teaching and what's the style.
That each community or group they have a different understanding. In Sufism, the spiritual arm of Islam, comes from a Prophetic understanding of what they call tafakkur, contemplation. That to stop and to contemplate and what was sent down for us as a system in which to contemplate.
Silent Meditation Brings Negative Energies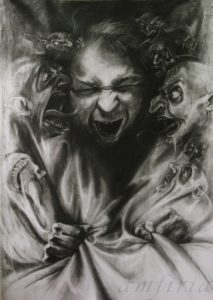 One is that we never contemplate in silence. Silence is a tremendous danger. As soon as somebody stops and silences everything, what we believe is that there's a waswas, a whispering one. Whether you call it the negative energy, we call it the the alter-ago; it's something that wants to talk to you. It wants your ear; it wants your attention. So, there's a conflict between good inspiration and bad inspiration. As soon as we silence ourself to absolute nothing as if opening a microphone for that bad energy. Because we sit, become silent, and then he's, 'Oh my gosh, it's fantastic, there's a speaker now just waiting for me to talk.' An open mic and all he does then begin to talk, talk, talk, talk. Then over-analyzing, overthinking every single thing in life, most of which doesn't need to be analyzed and over-thought. We don't meditate in silence for that reason.
We don't try to take a problem and say, 'Why?' Who cares why. It's not important why. It means we're not trying to micro-analyze and break down every single issue in our life and the danger of silence is that. Soon as they have a difficulty at work, they go into silence and trying to find a state of peacefulness. All you have then is a whispering whisperer who just whisper, whisper, whisper every type of difficulty so no doubt, that man got upset. I could imagine it drive many people crazy. You just sit there and just listening to all your whisperings all day long.
Sound is the Gateway to the Divinely World of Light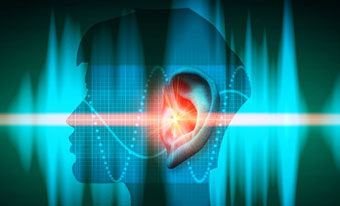 What these awliyaullah (saints) brought from the Prophetic tradition of contemplation for us in a busy life, in a busy time, was to meditate with sound. There has to be a sound that's playing that will counter that whispering. So, that I'm not trying to contemplate and hear that voice, but I want to have a set of understanding of what I'm trying to accomplish.

The first tool is then sound. That I'm going to play a sound that brings a sense of love within my heart, a sense of ease and spirituality. That I want to feel like I'm in a Divine Presence and in an ocean of light.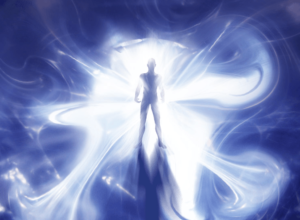 Whatever the person has of an understanding, that I'm asking to go into an ocean of light, my Lord. I'm asking that just difficulties to be taken from me but Your Grace and Your Light and Your Blessings to be dressed upon me. We see ourself in that ocean in six directions. A light in front of us, a light to the right of us, to the left of us, behind us, above us, and below us. In six directions, we are supported by the Divinely Presence and any one of those directions, a deficit creates a dis-ease in our existence.
As soon as I understand that I want to go into an ocean of light and I want to contemplate into that ocean of light, then it's important to play the sound – a sound that brings that sense of relaxation, that sense of I'm in this garden of bliss and I'm enjoying. That's why when people walk through the door of a Sufi meditation they say, 'Oh my gosh, why so loud? What are you guys all playing? What's all these sounds that are going on?' Thinking we were going to be very quiet, not a drop of a pin….no, that wasn't the understanding. That wasn't the way to reach towards this reality that they're sharing in these communities and wherever they go.
Train to Connect the Heart and Achieve Your Inner Reality
What they want to achieve is an inner reality. They want to teach us the struggle on how to achieve that inner reality and it doesn't come through silence, for nothing in this world is silent. They teach you through a state of agitation and aggravation. That, to train yourself on how to connect your heart while everything is busy, not while everything is closed down. That's too easy and we are never in a situation like that. So, they show like these planes – when these pilots are going to get their advanced license, they're trained on how to refuel in midair. What's the big deal of fueling on the ground? Somebody come put the hose in and put the gas in – that's not a pilot. The pilot's the guy whose doing it at 20 thousand feet in the air and he's trying to catch the hose for the gas.
Heavenly Sounds Bring Peace in Turbulent Times
So, it means our life is about how to learn how to contemplate through busy circumstances in life. How to be able to understand how to shut down. That with this advent of technology you can put headphones. As soon as you put the headphones and listen to the sound that's important for you and then take yourself to a place of peace while the whole world is in turbulence around you.
You know there's a peace in the center of the storm and that's a peace that you have to make. It's not going to come to you. You know peace is not something you just say, 'I want peace' and here it comes. Peace is something we have to struggle for. They call as a oxymoron, the words don't match. You actually have to struggle for your sanity and for your peace, not going to come to anyone. By the design of this world is made and designed to make everything confusing and everything upside down. So, the struggle is to find my peace, salaam. What is Islam? It's taslim and submitting. All of that reality, that's how they teach in terms of energy. That's all the prophets brought the same reality that you have to connect with the divine core within. 
Nurture the Flame of Faith Within the Heart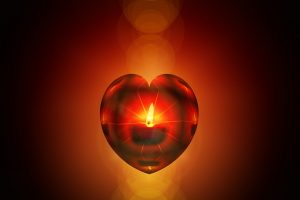 How to silence the busy world that's all around us and bring that light – that nourishing light that was in the Divine heart. Like a little candle, God has given a light into the heart of all his creation. Now how to nourish and nurture that light? How to take that light and pretend like when they teach you camping, they give you a little flame that you spark. When they teach you that you really have to take care of it otherwise the wind will blow it out. Our life is like that. All our bad actions and bad character is trying to blow out the flame of light, the flame of faith within the heart.
So, when they teach to meditate, the first concept of meditation is that I have to have a sound. I have to set my whole environment for my peace. My peace – this sound is a reality on my ears. When I hear that sound, my ears, they're like opening and my soul's energy is trying to absorb. So, this means that the sound that you find to be peaceful – why is it peaceful? Because the reality of energy is that it actually is hitting the soul and the soul is a light is an energy. Everything now can be understood as an energy. Your form is a form. Your form breaks down to its atoms which is a light. The light breaks down to a sound and an energy. So, then this energy that I find peaceful why is it peaceful? Because it hits my ear and enters into my soul, into my heart and it gives me a sense of tranquility and peacefulness.
The Reality of Submitting the Ears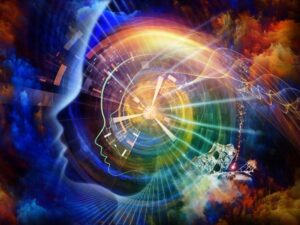 If I can understand that reality then I sit and I put the sound and I set the environment that I'm asking for an ocean of light. I'm not asking to analyze my problems and get answers for all my problems. I'm asking just to enter into Your oceans of light. Don't want to see anything but I want to feel the light and I want to feel the energy, my Lord. That as soon as they begin to play the sounds and play the sounds that are important for their heart, it begins to enter and its vibration enters into the ear and begins to move the heart. Move the heart and if they're familiar with the words, if they're familiar with Qur'an, if they're familiar with the durood (praising on Prophet Muhammad ﷺ), if they're familiar with the classical sound whatever it is the servant wants to play, they feel the familiarity of it. And that sound – that's why Prophet's ﷺ nation was "samina wa atana," we hear and we obey.
﴾إِنَّمَا كَانَ قَوْلَ الْمُؤْمِنِينَ إِذَا دُعُوا إِلَى اللَّـهِ وَرَسُولِهِ لِيَحْكُمَ بَيْنَهُمْ أَن يَقُولُوا سَمِعْنَا وَأَطَعْنَا ۚ وَأُولَـٰئِكَ هُمُ الْمُفْلِحُونَ ﴿٥١
24:51 – "Innama kana qawlal mumineena idha du'ao ilAllahi wa Rasulihi liyahkuma baynahum an yaqolo samina wa atana, wa olaika humul muflihoon." (Surat An-Nur)
"The only statement of the [true] believers when they are called to Allah and His Messenger to judge between them is that they say, "We hear and we obey." And those are the successful." (The Light, 24:51)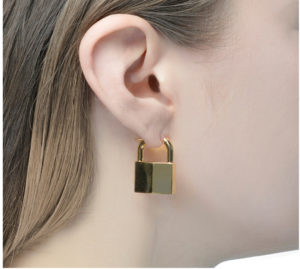 This means the first reality is the ears. If the ears can't submit, the rest of the donkey is not going anywhere. So, they're teaching that the most important lock is upon the ears. How am I going to tame my ears to find a sense of peace? Only through that sense of peace, I should find a sense of security in the midst of all this storm and chaos. Because people become very anxious and they're anxious because the coordinance are not reaching into their heart. When the coordinance are not reaching into your heart as if you're driving through a tremendous storm, you have no GPS, you have no headlights on. Of course, you're scared to death. You feel like at any moment you're going to hit another car and go over the cliff.
Sound Meditation is Recommended in the World of Medicine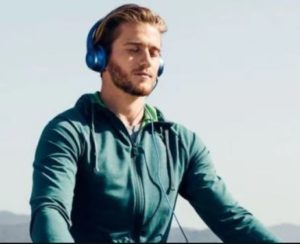 So, the whole purpose of contemplation was to illuminate the inner reality. As soon as I sit for five, six minutes a day. You know even in medicine now it's accepted. They keep trying to sell a package at Costco for hypertension, to reduce your hypertension based on sound. They understood that if you put headphones, you listen to a certain sound, then they tell you breathe according to the rhythm of that classical music or that beat. Why? To control your breathing, calm yourself down, listen to this sound, let the vibration of that sound and begin to pace your breath. And that sound trains the individual on how to breathe, how to relax, how to meditate. More powerful than hypertension is how to bring this illumination into the heart.
That as soon as I begin to meditate, I see myself in a world of light. I'm not asking for all the problems – why are they there and give me a solution for everything. I'm asking my Lord, 'Please just send your light and your energy.' Then the sound that you play begins to enter into the ear and it's loud enough so you don't hear whispering. And as if you're lost within the sound, not just it's coming very low sound to you and you can still hear the whispering, but you're lost in the sound as if your soul is going into the sound. You're moving into the sound. You're feeling the vibration of what's being recited.
Imagine what their durood, the salawats and Qur'an how they meditate. That their soul enters into the sound and into the vibration of what's been recited. And they learn at the level of their soul, not at the level of their aqel, at their mind. It means when you begin to open the world of light, they learn and all knowledges convey through light. The most powerful encrypted reality is through light. You don't sit with the shaykh and say, 'Here's this secret.' 'Okay, thank you.' 'Oh, here's this other secret.' 'Oh okay, thank you.' And we were not trained with our head in the presence of the teachers, but they taught us connect your heart.
Peaceful Sounds Counter Negativity & Develop the Light of the Soul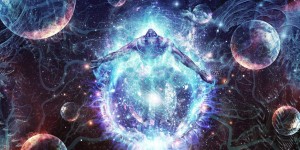 Soon as you mastered in connecting your heart and meditating and contemplating, breathing, feeling this ocean of light, entering into the associations of the divine lovers. Because again, the concept goes a little stronger and higher. That when you try to meditate on your own, you are bombarded by negative energies. As you're trying to sit and to make a connection to get a sense of peace, even you play the sound – at first there's a lot of negativity continuously coming to the heart, get up, get up, you have to do. Even it can't talk through the ear but he put through the subconscious you have things to do. You have an email to make, you have lunch to eat. Everything so that you don't sit to make the connection with the world of light, to bring out the reality that's in the heart that wants to be brought out.
So, not only learning how to meditate, how to contemplate, how to close everything off, see myself in this world of light, play these salawats that are coming strong into my ears. These beautiful sounds that come into my ears and to feel myself lost in that breathing, in that energy and just five, six minutes. If the person's a beginner that, 'My Lord, just let me to breathe in that energy and to purge out all my negativity.' Breathe and purge out, breathe and send everything bad out; you are developing the light of the soul and that becomes the food of the soul.
Feed the Soul With the Energy of Breath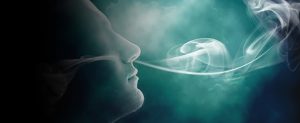 There's a food for the body and there's a food for the soul. You can feed your body as much as you want but it's not giving anything to the soul. The soul is an energy and it requires an energy as it's sustenance. As soon as you breathe, there's a tremendous energy begins to come and you sit a little bit more and be consistent, consistent, consistent cause God wants consistency. Nothing be given like a drive-thru in five seconds I did it. Tomorrow it didn't work, I'm going to quit. But the Divine wants us to keep trying, keep trying just a short time every day. Just breathing, breathing, feeling that light, asking for that energy to come and then you begin to feel the energy in your breath. You begin to feel the energy that's coming.
Consistent Meditation Illuminates the Heart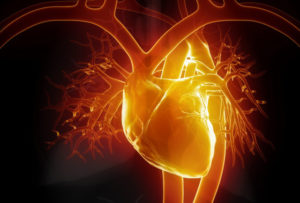 You begin to feel the light that's coming into the soul and you're illuminating now that reality. That little flame as if you're nourishing it and it's becoming stronger and stronger and stronger. As that light becomes stronger, the anxiety goes down and the vision begins to increase. Because when they illuminate their heart, there's an internal light, not an external light. An internal light within their heart through the darkness and confusion of whatever's happening in the world. That through the inner reality of their heart they can see the light at the end of the tunnel. They're understanding their coordinance. The information is coming to them exactly what's happening. There's nothing to fear, there's nothing to worry about.
Saints (Awliyaullah) Carry Heavenly Knowledges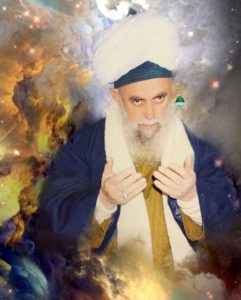 Illuminated is a light that comes to take away all fear and doubt and that's why Allah (AJ) describe my awliyaullah (saints) they have neither fear nor grief.
﴾أَلَا إِنَّ أَوْلِيَاءَ اللَّـهِ لَا خَوْفٌ عَلَيْهِمْ وَلَا هُمْ يَحْزَنُونَ ﴿٦٢
10:62 – "Ala inna Awliyaa Allahi la khawfun 'alayhim wa la hum yahzanona." (Surat Yunus)                 
"No Doubt, Verily on the friends of Allah there is no fear, nor do they grieve." (Jonah, 10:62)
They don't fear and they don't grieve to the extent you understand, and we understand. Their grief is regret of what they could have done better but there's no fear because Allah (AJ) is sending, Divine is sending lights into the heart, sending coordinates into the heart, sending the encryption of all realities into their heart and that nourishes their reality. As a result, the anxiety drops, the sadness drops, depression drops. The lights come into the heart and make everything to be illuminated.
Then they be given when there's more and more and more light coming, the abundance of light begins to give them wisdom. Not knowledges like a school professor because they were taught by the world of light through an encrypted light and they found now that the highest form of encryption is light. So, fiber optics and everything that they're teaching through the world of light was that reality. It means what Allah (AJ), what God can put into light and that light send into your heart are volumes beyond understanding of knowledges from the beginning to the end of creation. How much can you read to get a knowledge? How many books can you possibly read? People who achieve through that way, they have like walls of books. And they're very happy that I've read all these books. But one hour of real contemplation, what the Divine can throw of light into your heart, it'll be ten thousand walls of that reality. The level of what can come through that world of light is of no, no way to understand. 
Seek Out the Associations of Divine Light and Connect Your Heart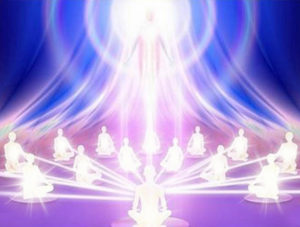 So, then when we understood the contemplation, I'm going to contemplate, I'm going to contemplate. Then they begin to understood, 'But Shaykh, there's a lot of negativity. I'm like trying to connect in the middle of a storm' and say, 'Yeah, that's right.' As soon as you understood that you haven't the power to uplift yourself. Then you seek out the associations of Divine light because they're like a hotspot. When you find that your signal is not strong enough, maybe your contract wasn't good enough and you can't get your signal to come to your device. It doesn't come cheap and it doesn't come easy. There's a signal through the imaginal world where people think they're connecting. But their brain is only connecting and they feel tingling in their head.
This is not the energy that we're talking. We're talking about an energy that comes into the soul and into the heart. Not the tingling of the head. That's a different frequency that they could be picking up just from the air. So then they begin to teach that if I want to reach that reality why I seek out these masters of reality? Because their associations are like a hotspot. They are a hotspot for the entire Earth if understood and they can be centralized by their location. As soon as they turn on their receiver, as soon as they turn on their heart everybody can log on, everybody can log on, everybody will log on cause in the midst of their heart.
Allah (AJ) says, for verily the truth has come and the truth destroys falsehood. It means the truth and falsehood they don't enter the same environment and falsehood by it's nature is perishing, "Qul jaa'al haqq."
﴾وَ قُلْ جَآءَالْحَقُّ وَزَهَقَ الْبَطِلُ، إِنَّ الْبَطِلَ كَانَ زَهُوقًا ﴿٨١
17:81 – "Wa qul jaa alhaqqu wa zahaqal baatil, innal batila kana zahoqa." (Surat Al-Isra)
"And say, Truth has come, and falsehood has perished. Indeed falsehood, [by its nature], is ever perishing/bound to perish." (The Night Journey, 17:81)
So when the truth and these lights of realities come, there's no negativity that's going to sit in in that presence cause it's going to get burned. So, it begins to push away all the negativity of people, so they enter into a real hotspot.
Be Like the Dove and Praise the Divine With Immense Love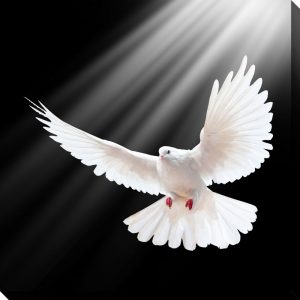 As soon as they sit into that hotspot, they're trained on how to meditate and contemplate. The same way that I want to be in your oceans of light. Send me from these energies, from these lovers who are sincere and they're praising the way they want to praise for their love, I want to catch from that energy. I don't have to change their praise for something that I want. If I want to catch the energy – when you go to see the birds you don't correct the bird and say why are you singing like this? You find the bird that you like to hear. Some people like to hear the nightingales.
All these different ways of reciting. When these birds recite, people find tremendous pleasure. They sit on a bench and they're so mesmerized by the beautiful chirping of the birds. Why? Because they understood what the bird was saying? No, but they sensed its love. They sensed the love for the Divinely Presence because the bird is a creature for us to understand that has such an immense love for God that it can fly. Not a donkey and not a giraffe has that, a bird – that its love makes it to fly never even thinking that God's not going to support it.
As a result of its immense love, people find immense pleasure in just listening to them like an orchestra and all the birds singing different songs and each bird has a different reality. Mawlana Shaykh (Q) taught that the bird and the bird of dove, the peace, the peace bird, the dove, the white dove, azkurooneee, it's 'cooh', it's 'cooh-cooh.' That it's actually telling us to praise the Divine and that if you remember me, I will remember you in a higher association. So, what God has given as a praising to all of these creatures? If we only had spiritual ears to hear what type of praisings they're doing. 
 عَنْ أَبِي هُرَيْرَةَ رَضِيَ اللَّهُ عَنْهُ قَالَ قَالَ النَّبِيُّ صَلَّى اللَّهُ عَلَيْهِ وَسَلَّمَ  يَقُولُ اللَّهُ تَعَالَى: أَنَا عِنْدَ ظَنِّ عَبْدِي بِي، وَأَنَا مَعَهُ إِذَا ذَكَرَنِي، فَإِنْ ذَكَرَنِي فِي نَفْسِهِ ذَكَرْتُهُ فِي نَفْسِي، وَإِنْ ذَكَرَنِي فِي مَلَإٍ ذَكَرْتُهُ فِي مَلَإٍ خَيْرٍ مِنْهُمْ.  وَإِنْ تَقَرَّبَ إِلَيَّ بِشِبْرٍ
تَقَرَّبْتُ إِلَيْهِ ذِرَاعًا، وَإِنْ تَقَرَّبَ إِلَيَّ ذِرَاعًا تَقَرَّبْتُ إِلَيْهِ بَاعًا، وَإِنْ أَتَانِي يَمْشِي أَتَيْتُهُ هَرْوَلَةً.  (البخاري عن أبي هريرة
'An Abi Hurayra (ra) qala, qala anNabi (saws), Yaqulo Allahu ta'ala:
"Ana 'inda zanni 'abdi bi, wa ana ma'ahu iza zakarani, fa in zakarani fi nafsihi zakartuhu fi nafsi, wa in zakarani fi malayi zakartuhu fi malayi khayrin minhum. Wa in taqarraba ilayya beshebrin, taqarrabtu ilayhi zera'an. Wa in qarraba ilayya zera'an, taqarrabtu ilayhi ba'an. Wa in atani yamshi ataytuhu harwalah." [Sahih Al Bukhari, 6970, Sahih Muslim 2675]
Narrated by Abi Hurayra (as) that Prophet Muhammad (saws) said that, "Allah the Most High said, 'I am as my servant thinks/expects me. I am with him when he mentions/remembers me. If he mentions Me to himself, I mention him to myself. And if he mentions me in an association/congregation, I mention him in a greater/higher association than that. If he draws near to me a hand's span/length, I draw near to him by the length of a cubit/arm's length. If he draws near to Me by the length of a cubit, I draw near to him by the length of a fathom (6 feet). And if he comes to Me walking, I run to him.'" [Sahih Al-Bukhari 6970, Sahih Muslim 2675]
Strengthen Your Spiritual Connection to Create a Livestream at All Times
But the point being is that we come to the circles of love. That in their praising, they're producing energies and they're producing an immense love. That love is what pushes away the negativity so that we can have a hotspot for a few hours. As soon as we sit in that hotspot, we're coming to build our light, build the connection, make that connection, make that light to enter into the heart. That fill me with that light, fill me with that energy, fill me with that reality. Then going home for the next few days and keep trying, and keep trying to meditate until you can build that connection, build that reality and build that flame within the heart. That each time you meet the guide, your heart is becoming stronger and stronger and stronger until you begin to feel them, sense them at all times. Because you locked onto their channel, you feel their signal reaching to you at all times and that's from "Atiullaha wa atiur Rasula wa Ulil amre minkum."
﴾ياأَيُّهَا الَّذِينَ آمَنُوا أَطِيعُواللَّه وَأَطِيعُوٱلرَّسُولَ وَأُوْلِي الْأَمْرِ مِنْكُمْ…﴿٥٩
4:59 – "Ya ayyu hal latheena amanoo Atiullaha wa atiur Rasula wa Ulil amre minkum…" (Surat An-Nisa)
"O You who have believed, Obey Allah, Obey the Messenger, and those in authority among you…" (The Women, 4:59)
Allah (AJ) is saying that obey God, obey the messengers and obey those in authority. What obey? Through the spiritual connections and the lights that they're sending through their heart like a wi-fi. Soon as we connect, and we connect and we connect, the connection becomes so strong, it's a live stream at all moments. This energy is flowing at all moments.
Do Not Panic – What is Written For You Will Come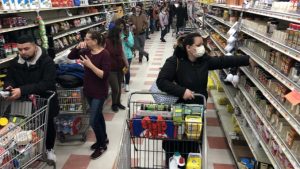 This is what they intended for us when we arrived upon this Earth was to build this spiritual reality, but people become lost in only the material aspect of life. As a result, they become depressed and anxious and sick from every type of difficulty. When we see all these different things that are opening upon the Earth, I can imagine many people will be stressed, many people will be in difficulty – what to do? This one has the flu, this one has the cold, this one blowing their nose, oh my God, let me put a mask upon my face.
All this panicking for what? You sit and you meditate and the light is coming, the energy is coming into the heart. There's nothing to fear cause the coordinates come to your heart and that light coming to your heart. That nothing can come to you that's not written for you and nothing can help you that's not written for you. We pray that God Almighty dress us, bless us, Allah (AJ) dress us and bless us with more and more understandings. As much as we empty our cup, that ya Rabbi, fill our cup with Your Lights and with Your Blessing, inshaAllah.
Subhana rabbika rabbal 'izzati 'amma yasifoon, wa salaamun 'alal mursaleen, walhamdulillahi rabbil 'aalameen. Bi hurmati Muhammad al-Mustafa wa bi siri Surat al-Fatiha.
Special thanks to our transcribers for their help with transcribing this suhbah.
Original Date of Suhbah: March 4, 2020
Related Articles:
Please Donate and support us to spread these heavenly knowledges.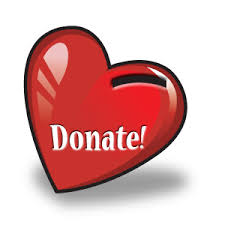 Copyright © 2021 Naqshbandi Islamic Center of Vancouver, All Rights Reserved.