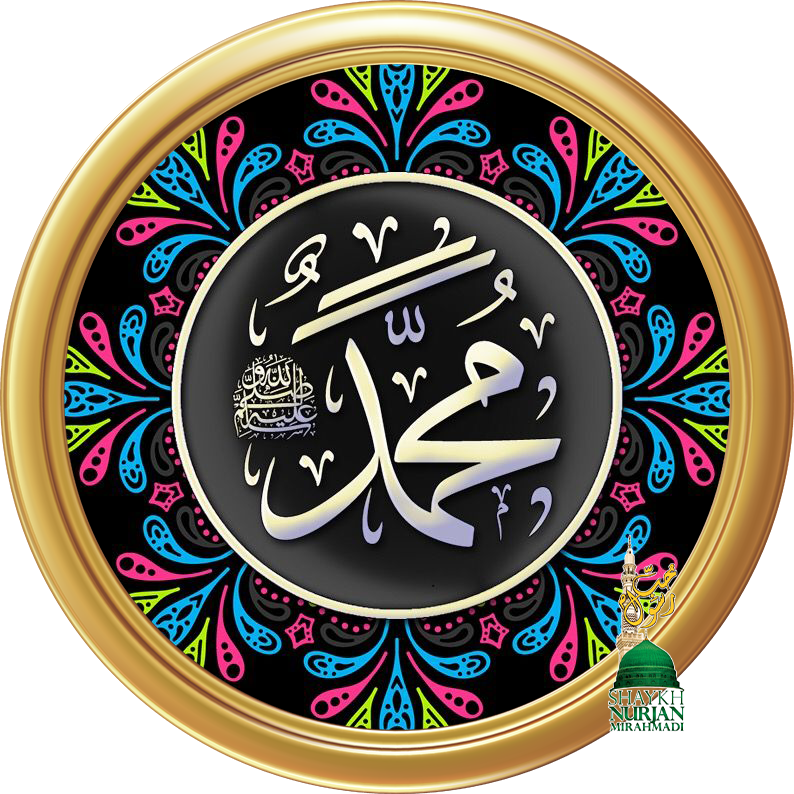 Combattre les désirs et construire l'énergie intérieure – Nafs ammara
Original Article

Des réalités de Mawlana (Q) enseignées par Shaykh Nurjan Mirahmadi.
A'udhu Billahi Minash Shaitanir Rajeem
Bismillahir Rahmanir Raheem
Je cherche refuge en Allah contre le diable banni
Au Nom d'Allah, le Tout Miséricordieux, le Très Miséricordieux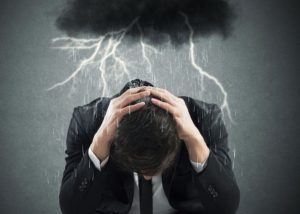 Nous demandons d'entrer dans les océans du Rahmah divin et de la miséricorde et de partager à partir de leurs enseignements (d'abord pour moi-même), et si quelqu'un d'autre peut y trouver un avantage, alors Alhamdulillah ! D'après les enseignements de Mawlana Shaykh, beaucoup de réalités différentes existent, et ce que nous recherchons surtout, et ce dont nous avons le plus besoin, c'est d'une protection. Une protection contre les mauvais désirs, protection contre les nombreuses et diverses difficultés qui s'avancent constamment en notre direction, s'attachant à nous. Et [ces désirs et difficultés] nous font tomber et nous font faire de mauvais choix, de mauvaises actions et finalement essaient de causer des difficultés à l'âme éternelle.
We are asking to enter the oceans of Divine Rahmah and Mercy and to share from their teachings first for myself, and if anybody finds any benefit then Alhamdulillah. From Mawlana Shaykh's teaching that many different realities and what we are in search of and most of all, what we are in need of is protection. Protection from bad desires, protection from many different difficulties that are constantly moving towards us, attaching themselves towards us. And making us to fall and to make wrong choices, bad actions and eventually trying to cause difficulty upon the eternal soul.
Si vous vous concentrez uniquement sur la physicalité, il n'y a aucune protection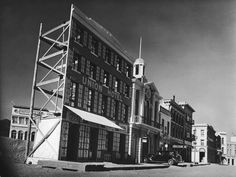 Ceux qui sont inspirés par le Divin pour embarquer sur une quête spirituelle se retrouvent dans de telles associations. Ils cherchent, et leur âme cherche sa réalité et, poussant la physicalité et le corps, elle dit : « Allons, allons trouver notre réalité et notre secret.» Et la tariqa (voie spirituelle) et les soufis commencent à expliquer la physiologie du Moi et la compréhension du Moi. Selon les enseignements de Mawlana Shaykh, si vous vous concentrez sur votre extérieur, que vous construisez tout l'extérieur et que vous misez tout sur l'aspect physique, il n'y a aucune protection. Il n'y a pas de lumière, il n'y a pas de sentiment et il n'y a pas de goût – tout cela devient uniquement une façade.
Nous avons décrit précédemment : vous pouvez cuire une dinde très rapidement, la mettre à cuire à chaleur élevée et faire que l'extérieur ait l'air brun et rôti. Mais si ce n'est pas bien cuit, vous mordez là-dedans et tout est cru à l'intérieur. Cela signifie que ceux qui se concentrent uniquement sur l'extérieur, sur la forme, sur le corps, se retrouvent sans protection, sans capacité de défense contre les mauvais désirs, toujours affligés par la confusion. Parce qu'encore une fois, comme pour toute chose dans le monde matériel, si vous faites seulement une belle structure extérieure, que seul l'extérieur est beau, alors l'intérieur n'est d'aucune substance, n'offre aucune puissance, aucun avantage, seule la façade extérieure [existe], alors n'importe qui peut faire exploser cette maison. Je souffle et resouffle et je fais voler cette maison en éclats.
Si le shaitan se présente sous quelque forme que ce soit et que quiconque travaille uniquement sur son aspect extérieur, il fait toutes ses pratiques et c'est tout, il ne travaille que pour sa forme, il n'a aucun goût et il n'a aucun sentiment. [Les gens] ne ressentent pas ce qu'ils disent, ils ne goûtent pas ce qu'ils lisent. Et de nombreuses énergies différentes les attaquent et les font succomber à leurs désirs et tomber dans les océans de difficulté.
If You Only Focus On Physicality, There is No Protection
Those whom are inspired by the Divine to be seekers in life, they find themselves in such associations. They are seeking and their soul is seeking its reality and pushing the physicality and the body, says, 'Come, let's go find our reality and our secret.' And tariqa and Sufis come to begin to explain the physiology of the self and the understanding of the self. From Mawlana Shaykh's teachings that if you focus on your external and you build all the external and you focus all on the physicality, there is no protection. There is no light, there is no feeling and there is no taste – all of it becomes only a facade.
We described before: you can cook a turkey very fast, put it on high heat and make the whole outside look brown. But if that's not well done, you bite into that, it's all raw in the inside. Means that those that focus only on the external, on the form, on the body, that they find themselves to have no protection, no ability to defend against bad desires, always afflicted by confusion. Because again like everything else in the material world that if you make a beautiful structure only on the outside is beautiful and inside, is of no substance, is of no power, of no benefit, just the facade of the outside, then anyone comes can blow that house down. I huff and I puff and I blow that house down.
If shaitan comes to any form and anyone just working on their external form, they do all their practices and that's all and they only do the form, they have no taste and they have no feeling. They are not feeling what they are saying, they are not tasting what they are reading. And many different energies attack them and make them to lose to their desires and fall in the oceans of difficulty.
Concentrez-vous sur le noyau de votre énergie – Le cœur
Mawlana Shaykh entre dans nos vies et commence à enseigner « Concentrez-vous sur l'intérieur». C'est le secret du qudra, c'est le secret du pouvoir. C'est le secret de ce que le Divin veut pour nous, qui construit l'intérieur, fortifie notre intérieur, construit notre cœur. Le seul chakra sur lequel vous devez vous concentrer, le seul lata'if, (chakra est ce que nous appelons lata'if), le seul point énergétique subtil sur lequel vous devez vous concentrer est le cœur. C'est le noyau de tout l'Être.  Construisez l'énergie dans le cœur, construisez la puissance de l'âme, cela alimente le noyau. Quand ce noyau devient alimenté, l'âme est dynamisée, le cœur a été nettoyé et purifié avec le chant et avec les pratiques, avec la respiration, avec tout ce qui a à voir avec l'esprit et pas seulement avec la physicalité. Vous ne pouvez pas abandonner la physicalité, mais vous pouvez discipliner sur la physicalité.
Focus On the Core of Your Energy – The Heart
Mawlana Shaykh comes into our lives and begins to teach that you focus on the inside. That is the secret of qudra, that is the secret of power. That is the secret that the Divine wants for us, that build the inside, strengthen your inside, build your heart. The only chakra that you focused, the only lata'if, we call lata'if, the only subtle energy point that focus on is the heart. It is the core of the entire being. Build the energy within the heart, build the power of the soul, means then the core becomes powered. When that core becomes powered, the soul is energized, the heart has been cleansed and purified with the chanting and with the practices, with the breathing, with everything that has to do with the spirit and not only the physicality. You can't leave the physicality. You put a discipline upon the physicality.
Quand le noyau intérieur est fortifié, il protège la physicalité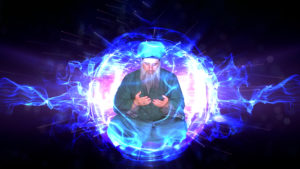 Mais le soufisme dit : concentrez-vous d'abord sur l'intérieur. Vous débutez le processus de cuisson. Ne vous inquiétez pas du brunissement de la dinde pour le moment. Faites-vous cuire à l'intérieur. Faites votre zikr, vos pratiques, regardez dans votre cœur. Méditez, contemplez et asseyez-vous seul avec vous-même en présence de votre Divin Créateur. Tenez une comptabilité quotidienne, un hisab quotidien, respirez et méditez. Au fur et à mesure que cette énergie commence à se construire,  que ce noyau commence à se renforcer, il transmettra l'énergie qui protégera la physicalité. S'il ne se passe rien à l'intérieur, l'extérieur est comme du papier, ce que nous appelons un tigre de papier : immédiatement vous soufflez dessus et il tombe! Un test vient, une difficulté vient, une épreuve vient et il tombe en morceaux.
Nous avons eu des exemples dans le passé: si l'intérieur est fort, s'ils [des voleurs] viennent et essaient de casser la porte, ils n'entreront jamais parce que l'intérieur est construit solidement, l'intérieur a du pouvoir. Cela signifie que si un cambrioleur vient de l'extérieur et qu'à l'intérieur il n'y a rien qui ait la moindre valeur aux yeux de la Présence Divine, il brisera l'enveloppe extérieure, la démolira et la traversera directement. Parce qu'il n'y a rien à protéger au dedans, l'extérieur était très fragile. [Inversement], il pourrait s'agir d'une porte en verre très fine, apparemment si facile à traverser. Mais s'il y a une puissance et une protection à l'intérieur, la protection intérieure commencera à émettre un bouclier vers l'extérieur et il n'y aura aucun moyen de le pénétrer. Et cela devient la réalité de notre Être.
When the Inner Core is Strengthened, It Protects the Physicality
But Sufism comes and says: you first focus on the inside. You begin the cooking process. Don't worry about the browning of the turkey right now. Cook yourself inside. Make your zikr, your practices, look into your heart. Meditate and contemplate and sit by yourself with yourself in the presence of your Divine Creator. Have a daily accounting, a daily hisab, breathing and meditating. As that energy begins to build, as that core begins to strengthen, it begins to send the energy that will protect the physicality. If there is nothing happening inside, the outside is like paper, what we call like a paper lion: immediately you blow and it falls. One test comes, one difficulty comes, one hardship comes and that falls to pieces.
We have had examples before: if the inside is strong, if they come and try to break the door down, never they are going to enter because the inside is built, the inside has power. Means if a burglar comes from the outside and there is nothing on the inside of any value to the Divine Presence, it breaks it, smashes and goes straight through. Because there is nothing in to protect and the outside was very flimsy. Could be a very subtle glass door, so easy to get through. But if there is a power on the inside and there is a protection on the inside, the protection on the inside will begin to send a shield to the outside and no way to penetrate that. And that becomes the reality of our self.
Le cœur du croyant est la maison du Divin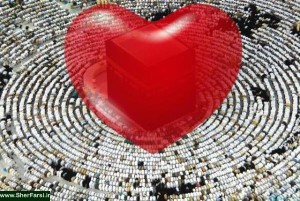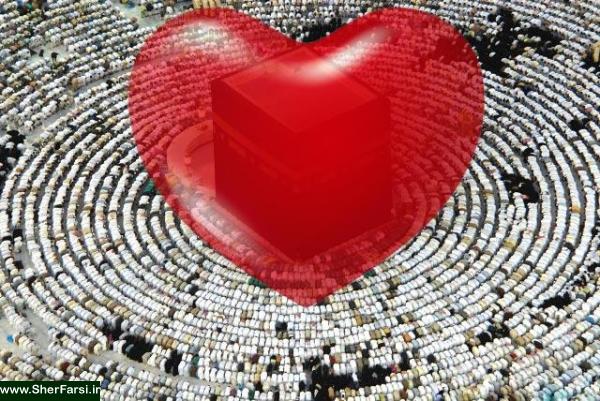 Concentrons-nous sur notre cœur et nos pratiques, bâtissons la réalité du cœur et de l'âme. De construire le coeur et l'âme en faisant toutes les méditations, contemplation et la respiration, ainsi que notre comptabilité morale, chants, awrads et zikr- cela attire le Regard Divin dans le coeur.  Allah dit : « Je ne suis pas dans les cieux et Je ne suis pas sur la terre, mais Je réside au cœur de mon croyant » et « Qalb al mu'min baytullah ». Donc, si [le cœur est une] baytullah [demeure divine], si la Lumière Divine commence à briller dans le cœur, cela signifie qu'une énergie commence à émaner, et cette énergie commence à protéger le corps.
مَا وَسِعَنِيْ لَا سَمَائِيْ ولا اَرْضِيْ وَلَكِنْ وَسِعَنِيْ قَلْبِ عَبْدِيْ اَلْمُؤْمِنْ
"Maa wasi`anee laa Samayee, wa la ardee, laakin wasi'anee qalbi 'Abdee al Mu'min."
« Ni Mes Cieux ni Ma Terre ne peuvent Me contenir, seul le cœur de Mon serviteur croyant le peut. » Hadith qudsi rapporté par le Prophète Muhammad (saws)
قَلْبَ الْمُؤْمِنْ بَيْتُ الرَّبْ
"Qalb al mu'min baytur rabb."
« Le cœur du croyant est la maison du Seigneur. » Hadith qudsi
Heart of the Believer is the House of the Divine

As much as we focus on our heart, focus on our practices, build the reality of the heart, build the reality of the soul, all of the meditations and contemplation and the breathing, all of the accounting, all of the chantings, the awrad and the zikr, it brings the Divine Gaze within the heart. That Allah says, 'I'm not in heavens and I'm not on earth but I'm in the heart of my believer' and 'Qalb al mu'min baytullah.' So if baytullah, if the Divine Light begins to shine within the heart means an energy begins to emanate, that energy begins to protect the body.
مَا وَسِعَنِيْ لَا سَمَائِيْ ولا اَرْضِيْ وَلَكِنْ وَسِعَنِيْ قَلْبِ عَبْدِيْ اَلْمُؤْمِنْ
"Maa wasi`anee laa Samayee, wa la ardee, laakin wasi'anee qalbi 'Abdee al Mu'min."
"Neither My Heavens nor My Earth can contain Me, but the heart of my Believing Servant." (Hadith Qudsi conveyed by Prophet Muhammad (pbuh))
قَلْبَ الْمُؤْمِنْ بَيْتُ الرَّبْ
"Qalb al mu'min baytur rabb." 
"The heart of the believer is the House of the Lord." Hadith Qudsi
La Terre est également protégée par son noyau magnétique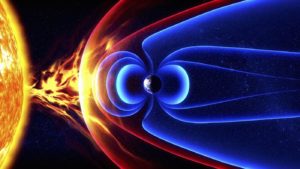 Souvent, Mawlana Shaykh dit que nous sommes comme la terre. Le divin enseigne « Je vous montre Mes signes à l'horizon et en vous-mêmes. »
سَنُرِ‌يهِمْ آيَاتِنَا فِي الْآفَاقِ وَفِي أَنفُسِهِمْ حَتَّىٰ يَتَبَيَّنَ لَهُمْ أَنَّهُ الْحَقُّ ۗ … ﴿٥٣﴾
41:53 – « Sanureehim ayatina fil afaqi wa fee anfusihim hatta yatabayyana lahum annahu alhaqqu, … » (Surat Al Isra)
« Nous leur montrerons Nos signes dans les horizons et en eux-mêmes jusqu'à ce qu'ils comprennent que c'est la vérité… » (Le voyage de nuit 41:53)
Alors les gens qui ne veulent pas s'observer, vont étudier comment la terre est protégée. Qu'est-ce qui crée le bouclier de protection de la terre, pour que tout ce qui est dans les étoiles et dans les cieux ne tombe pas sur nos têtes? Un noyau magnétique. La chaleur et le noyau de la terre qui se déplace, et le métal à l'intérieur de ce noyau (c'est un noyau magnétique), le plomb fondu, le fer fondu, tout ce qui est dans le centre de la terre. L'énergie générée par tout cela est ce qui crée une ceinture énergétique autour de la terre, et ils décrivent des couches d'énergie. Alors que les choses essaient de pénétrer cette terre, la plupart brûlent avant d'entrer dans l'atmosphère.
The Earth is Also Protected By Its Magnetic Core
Many times Mawlana Shaykh said that we are just like the earth. Divine is teaching that, 'I show you My signs upon the horizon and within yourself.'
﴾سَنُرِ‌يهِمْ آيَاتِنَا فِي الْآفَاقِ وَفِي أَنفُسِهِمْ حَتَّىٰ يَتَبَيَّنَ لَهُمْ أَنَّهُ الْحَقُّ ۗ … ﴿٥٣
41:53 – "Sanureehim ayatina fil afaqi wa fee anfusihim hatta yatabayyana lahum annahu alhaqqu…" (Surat Al-Fussilat)
"We will show them Our signs in the horizons and within themselves until it becomes clear to them that it is the truth…" (Explained in Detail, 41:53)
So then people who don't want to look at themselves, go study how the earth is protected. What is creating the shield of protection for the earth, so that everything in the stars and in the heavens doesn't fall upon our heads? A magnetic core. The heat and the core of the earth that moves and the metal within that core, it's a magnetic core, molten lead, molten iron, all within the center of the earth. The energy of that is what's creating an energy belt around the earth, and they describe layers of energy. So as things are trying to come and penetrate that earth, most, most of them burn before entering the atmosphere.
L'énergie s'attache au fer dans le sang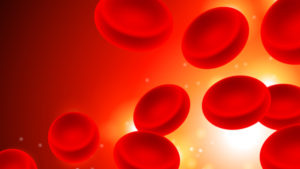 Le Divin enseigne en disant : « Vous n'êtes pas différents. »  Si l'énergie en vous n'est pas développée, si votre cœur n'est pas développé, si l'eau dans votre corps n'est pas purifiée, si le fer dans votre sang n'est pas poli et estampillé par le zikrullah, ce fer devient la source de votre maladie.
On dit que la plupart des infections, les infections aux staphylocoques, proviennent du fer en décomposition. Elles s'attachent au fer et amplifient immédiatement la maladie. [En exerçant] la pratique du hijamah [la saignée] et l'extraction de tout le fer, ils draineront le sang sale du corps. Et par le biais de plusieurs pratiques spirituelles différentes (lorsque nous chantons, et quand nous faisons nos pratiques spirituelles), ce nazmah et cette qudra (puissance) de l'énergie divine s'attache au fer dans notre corps. Elle ne s'attache pas au liquide, elle s'attache au fer dans le sang et se déplace. Et ce fer dans le sang commence à chauffer l'humidité, commence à chauffer l'eau du corps et commence à changer l'être tout entier.
Energy Attaches to the Iron in the Blood
The Divine is teaching saying, 'You are no different.' If the energy within you is not developed, your heart is not developed, the core of your body is water, if it's not purified, the iron within your blood, if it's not polished and stamped with zikrullah, that iron becomes the source of your sickness.
So they say most infection, staph infection, is from the rotting iron. It attaches itself to the iron and immediately increases the sickness. So the practice of hijamah and taking away all the iron, they will pull the dirty blood from the body. And many different spiritual practices that when we chant, and when we are doing our spiritual practices, this nazmah and this qudra of Divine Energy attaches itself to the iron within our body. It doesn't attach to the liquid. It attaches to the iron of the blood and moves and that iron within the blood begins to heat the moisture, begins to heat the water of the body and begins to change the whole being.
Le sang est purifié par la respiration et le chant divin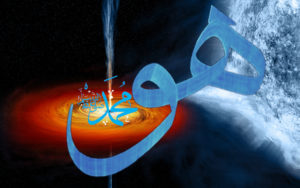 Vous pouvez être d'un tempérament ardent et dès que quelque chose se produit, vous devenez en colère et vous êtes rouge. Ou alors, être une personne spirituelle qui par la pratique a ouvert l'énergie de son cœur. L'énergie dans votre cœur est maintenant devenue baytullah (maison d'Allah). Par chaque jet de sang pompé quand vous respirez, l'Énergie Divine vient dans le souffle, ce souffle va dans les poumons, ces poumons nourrissent le sang et le sang se déplace dans le cœur. Dès qu'il entre dans le cœur, d'une façon ou d'une autre, il sera estampillé; s'il vient de la maison d'Allah, il sera estampillé par Allah-Hu. Il est estampillé avec le zikr d'Allah. Une fois que cette énergie est imprimée sur le sang, le cœur l'injecte dans les 11 organes essentiels du corps.

The Blood is Purified Through Breathing and Divine Chanting
It can either be a fiery being or as soon as something happens, you become angry and you are flush red. Or a spiritual being where you have practised and opened the energy within your heart. The energy within your heart is now baytullah (house of Allah). That every pump of blood when you're breathing, the Divine Energy comes to the breath, that breath goes into the lungs and those lungs nourish the blood and the blood moves into the heart. As soon as it enters into the heart, either it's going to be stamped: if it's from the house of Allah it be stamped by Allah-Hu. It's stamped with the zikr of Allah. Once that energy stamps upon the blood, the heart shoots it the 11 essential organs of the body.
Soyez reconnaissant envers Dieu pour chaque respiration que vous prenez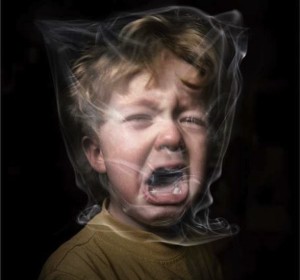 C'est pourquoi ils disent que chaque étape est basée sur la respiration. Chaque ordre spirituel est basé sur le souffle et la conscience du souffle parce que c'est la Bénédiction Divine qui vient à nous. Avant de vouloir ceci, de vouloir cela, de vouloir de l'argent, de vouloir des emplois, de vouloir une femme, de vouloir un mari, de vouloir des enfants – la Présence Divine dit, «Vous voulez tant de choses! mais M'avez-vous jamais remercié pour le nafas, le souffle que vous avez? Vous recevez 24 000 cadeaux en une journée et vous ne Me remerciez pas une seule fois pour ce souffle!» Alors, nous avons tous ces besoins et nous n'avons aucune gratitude envers le Divin, et c'est la formule pour la dépression, la tristesse; vous êtes toujours triste parce que vous désirez, mais vous ne remerciez jamais.
﴾لَئِن شَكَرْتُمْ لأَزِيدَنَّكُمْ ﴿٧
14:7 – "…La in shakartum la azeedanakum…" (Surat Ibrahim)
« Si vous êtes reconnaissants et me remerciez, je vous donnerai plus (de faveurs) » (Saint Coran, Sourate Abraham)
Ainsi l'enseignement Divin est que vous devez toujours être reconnaissant. Dites Alhamdulillah wa shukran lillah! (Toute louange est à Allah, et Merci soit à Allah). Alhamdulillah wa shukran lillah! parce que vous avez la vie. Si Dieu en a assez, Il met fin à votre souffle et votre vie est terminée. Toutes vos plaintes s'en vont alors avec vous.  Et le Divin enseigne « Remercie-Moi tous les jours. » Hamd (la louange) est différent du shukr (la gratitude). «Alhamdulillah» signifie que tout est «yu sabbihu bi-hamdi», que toute chose loue le Divin et que moi aussi, ainsi que tout mon être, vous loue, O mon Seigneur.
﴾تُسَبِّحُ لَهُ السَّمَاوَاتُ السَّبْعُ وَالْأَرْضُ وَمَن فِيهِنَّ ۚ وَإِن مِّن شَيْءٍ إِلَّا يُسَبِّحُ بِحَمْدِهِ وَلَـٰكِن لَّا تَفْقَهُونَ تَسْبِيحَهُمْ ۗ إِنَّهُ كَانَ حَلِيمًا غَفُورًا ﴿٤٤
17:44 – "Tusabbihu lahus samawatus sab'u wal ardu wa man fee hinna wa in min shayin illa yusabbihu bihamdihi wa lakin la tafqahoona tasbeehahum innahu kana haleeman ghafoora." (Surat Al-Isra)
« Les sept cieux et la terre et tout ce qui est en eux L'exaltent. Et il n'y a rien qui n'exalte [Allah] par Sa louange, mais vous ne comprenez pas leur façon d'exalter. En effet, Il est toujours Indulgent et Pardonneur." (Saint Coran, Le Voyage de Nuit 17:44)
Alors, Alhamdulillah, Alhamdulillah, Alhamdulillah!, pour ce que Vous m'avez donné. Wa shukran lillah! pour ce souffle qui me parvient aisément. Allez observer les gens qui souffrent de troubles respiratoires. Nous l'avons déjà dit à plusieurs reprises : c'est l'entraînement de Mawlana Shaykh. Quand vous pensez que vous avez un moment difficile parce que vos moyens de subsistance sont limités, allez dans un hôpital où les enfants font de l'asthme. Ils ne peuvent pas inspirer, ils ne peuvent pas prendre d'air et ils ont le souffle coupé. Ils sont petits, innocents, n'ont jamais fumé et n'ont pas fait de bêtises pour se faire du mal. Ce sont juste les cartes qui leur ont été distribuées, ce que le destin leur  a écrit.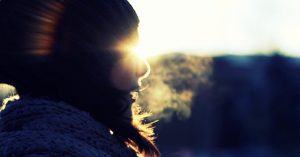 Donc, quand nous sommes témoins de ces situations et voyons la difficulté de la respiration, les épreuves qu'ils endurent et ce qu'est réellement la souffrance, alors nous devrions dire shukran lillah, shukran lillah, shukran lillah, shukran lillah ! Et même si vous le faites 1000 fois par jour, ce ne sera toujours pas assez. Le Divin vous enseigne que ceci est la clé. Que lorsque nous remercions et louons et faisons preuve de gratitude pour tout ce que nous avons, alors ils [les shaykhs] commencent à nous enseigner [l'importance de] ce souffle qui nous vient, remerciant le Divin. Tandis qu'il se déplace à travers le corps, soyez occupé toute la journée avec vos chants, que ce soit pour demander pardon, astaghfirullah pour toutes les mauvaises choses, connues ou inconnues, que vous avez commises, ou pour louer la Présence Divine, louer la réalité prophétique.
Cela signifie que le cœur devient maintenant très occupé, devient comme une usine à louanges, louant constamment, purifiant constamment. Alors que le cœur est en processus de purification, il est maintenant en train de tamponner avec l'Énergie Divine et chaque jet de sang qui coule à travers lui, il le tamponne de cette louange. Ce sang estampillé commence alors à se transmettre à chaque organe et se battre en notre nom.
Be Thankful to Divine For Every Breath You Take
That is why they say that every step is based on the breath. Every spiritual order is based on the breath and consciousness of the breath because it is the Divine Blessing that is coming to us. Before you want this, you want that, you want money, you want jobs, you want wife, you want husband, you want children- Divine is saying ,'You want so many things but did you thank Me for the nafas, the breath that you have? You have 24 000 gifts in one day and you don't thank Me once for those breath.' So then we have all our wants and we have no thankfulness to the Divine and that is the formula for depression, sadness, always sad because you want but you never thank.
﴾لَئِن شَكَرْتُمْ لأَزِيدَنَّكُمْ ﴿٧
14:7 – "…La in shakartum la azeedanakum…" (Surat Ibrahim)
"…If you are grateful and thank Me, I will give you more (favours)…" (Abraham, 14:7)
So Divine teaching that you always have to be thankful. Say Alhamdulillah wa shukran lillah (All praise is to Allah, and Thanks be to Allah). Alhamdulillah wa shukran lillah because you have life. If God gets sick of you, He ends the breath and you are gone and all your complaints go with you. And Divine is teaching that, 'You thank Me on a daily basis.' Hamd is different than shukr. Alhamdulillah is that everything yu sabbihu bi-hamdi, that everything is praising the Divine and I too and all my being am praising you my Lord.
﴾تُسَبِّحُ لَهُ السَّمَاوَاتُ السَّبْعُ وَالْأَرْضُ وَمَن فِيهِنَّ ۚ وَإِن مِّن شَيْءٍ إِلَّا يُسَبِّحُ بِحَمْدِهِ وَلَـٰكِن لَّا تَفْقَهُونَ تَسْبِيحَهُمْ ۗ إِنَّهُ كَانَ حَلِيمًا غَفُورًا ﴿٤٤
17:44 – "Tusabbihu lahus samawatus sab'u wal ardu wa man fee hinna wa in min shayin illa yusabbihu bihamdihi wa lakin la tafqahoona tasbeehahum innahu kana haleeman ghafoora." (Surat Al-Isra)
"The seven heavens and the earth and whatever is in them exalt [praises] Him. And there is not a thing except that it exalts [Allah] by His praise, but you do not understand their [way of] exalting. Indeed, He is ever Forbearing and Forgiving." (The Night Journey 17:44)
So Alhamdulillah, Alhamdulillah, Alhamdulillah for what you have given to me. Wa shukran lillah because this breath that my, my breath is coming in nice. Go watch people who suffer from breathing, we've said times before, this is Mawlana Shaykh's training. When you think you have a hard time because your sustenance is short, go to the hospital where children have asthma. They cannot breathe and they cannot take air in and they gasp for breath. And they are small and they are innocent and they haven't smoked and they haven't done stupid things to harm themselves. It's just what the cards have been put out, what destiny was written.
So when we go to those situations and see the difficulty of breath, that the hardship that they endure and what suffering really is, then we should say shukran lillah, shukran lillah, shukran lillah, shukran lillah 1000 times a day you make it and you still won't be enough. The Divine is teaching you that that is the key. That when we are thanking and praising and thankful for everything that we have, then they begin to teach us this breath that's coming in, thanking the Divine. As it's moving through the body, be busy all day long with your chantings, whether asking for forgiveness, astaghfirullah for all the things we've done wrong known and unknown to us, or praising the Divine Presence, praising the prophetic reality.
Means that heart now becomes busy, it's like a factory in praise, constantly praising, constantly praising, constantly purifying. As the heart is purifying, it's now stamping with Divine Energy and every blood that's flowing through it, it's stamping with that praising. With that stamped blood now begins to go to each organ and fight on our behalf.
L'énergie négative attaque nos organes – les reins et le foie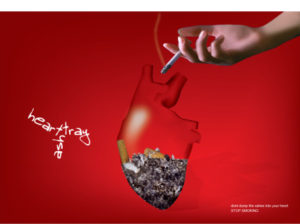 Lorsque tous les organes sont attaqués, ils sont sous attaque satanique, sous l'attaque d'une mauvaise énergie, et chaque organe commence à s'effondrer. Chaque difficulté affecte le corps. Ce n'est pas une coïncidence si les reins et le foie sont les organes qui s'effondrent le plus dans le monde actuellement parce que la mauvaise énergie vous encourage [et vous entraîne dans la mauvaise voie], « Je veux prendre les commandes de votre être. Je veux venir et usurper entièrement votre coeur. Pourquoi ne fumez-vous pas ? Parce que dès que vous fumez, vous mettez toute cette énergie horrible dans votre être et nous [les shayatins] pouvons nous déplacer librement dans votre sang. »
Donc le Prophète ﷺ décrit que Shaitan se déplace à travers le sang. Alors Shaitan dit, «Pourquoi prendre autant de temps? Fumez et je pourrai venir très vite! Je frapperai vore cœur, vous donnerai des maladies et une crise cardiaques, et de votre cœur, je me déplacerai avec votre sang pour pénétrer votre foie et vos reins ainsi que vos poumons.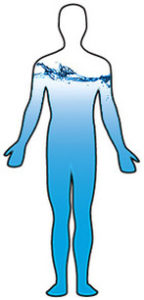 Ensuite, je vous inciterai à boire et à mettre des spiritueux dans votre corps. » Ils n'appellent pas [l'alcool] de noms célestes, ils l'appellent des spiritueux [des esprits]. Quels esprits viennent dans votre corps? Ces esprits sont des esprits négatifs. Ils veulent diluer ce dont vous êtes fait, d'eau pure. Le corps est une eau pure. Nous demandons de purifier cette eau remplie de chants, remplie d'Énergie Divine. Et l'énergie négative vient et dit : « Non, non, diluez cette eau et faites en sorte qu'elle soit comme du feu ». Remplissez-le de toutes sortes d'esprits et ce sang devient comme le feu. Et ce sang commence à nourrir tous les organes et à couper le bon fonctionnement du corps.
Negative Energy Attacks Our Organs – Kidneys and Liver
Where before all the organs are under attack, all of them are under satanic attack, under bad energy attack, and every organ begins to collapse. Every difficulty comes to the body. It's not a coincidence that the kidney and the livers are the ones that collapse most in the world because bad energy is encouraging you, 'I want to take over your being. I want to come and take over completely your heart. Why don't you smoke because as soon as you smoke you put all that horrible energy within your being and we get to move freely through your blood.'
So Prophet ﷺ described shaitan moves through the blood. So Shaitan says, 'Why you taking long time? Smoke, I can come in very quick! I'll hit your heart, give you heart disease and heart attack and from your heart I'll move with your blood and into your liver and into your kidneys, into your lungs.
Then I'll inspire you to drink- drink and put spirits within your body.' They don't call it heavenly names, they call it spirits. What spirits are coming into your body? These spirits- negative spirits. They want to dilute what you are made of, of pure water. The body is a pure water. We are asking to purify this water filled with chanting, filled with Divine Energy. And negative energy comes and says, 'No no, dilute that water and make it to be like fire. Fill it with all sorts of spirits and that blood becomes like fire.' And that blood begins to nourish all the organs and begin to shut down the entire body.
Défendez votre royaume et concentrez-vous sur votre être intérieur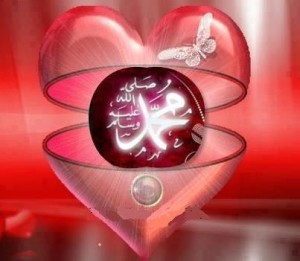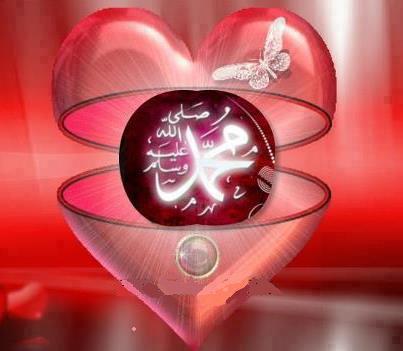 Nous sommes donc sous attaque que nous le sachions ou non. La réalité du soufisme est de nous enseigner comment défendre notre être jusqu'à ce que nous retrouvions conscience de la guidance Divine.  « Je pensais que j'étais simplement assis sur ce tapis et que je chantais! » Et le Divin dit : « Non, vous êtes sous l'attaque de la négativité.» 
Et cette négativité nous subjugue, à moins que nous commencions à chanter [des Noms Divins et salawaats], à pratiquer et à comprendre, que nous commencions à nous concentrer sur l'intérieur, sur le cœur, sur l'énergie. Dès que nous rendons sa puissance au cœur, cela signifie que nasrullah (la victoire d'Allah) s'en vient, que l'énergie D ivine vient maintenant dans le cœur pour nous soutenir.
﴾إِذَا جَاءَ نَصْرُ اللَّـهِ وَالْفَتْحُ ﴿١
110:1 – "Idha jaa a Nasrullahi wal Fath." (Surat An-Nasr)
« Quand vient le Soutien Divin d'Allah et la Victoire » (Saint Coran, Le Soutien Divin)
Si l'Énergie Divine commence à entrer dans le cœur, toute l'énergie changera dans tous les organes du corps et nous pourrons maintenant commencer à sécuriser le royaume. Ceci est un royaume que le Divin nous a offert. Mais il dit : « Avant que je puisse ouvrir la réalité de Mes Royaumes Célestes, vous ne connaissez toujours pas votre propre royaume et votre royaume est sous attaque satanique. Comment pourriez-vous témoigner de la grandeur de Mon Royaume Divin ? »
Tant de gens qui sont zahiri (versés dans les pratiques extérieures seulement) se demandent pourquoi rien ne s'ouvre pour eux, pourquoi aucune compréhension et perception de la réalité ne s'ouvre pour eux. Mawlana Shaykh enseigne : qu'est-ce qu'Allah pourrait vous montrer de ce Royaume Céleste tant que vous ne connaissez pas votre propre royaume et que vous ne savez pas qui vous êtes! Vous ne savez pas quel roi occupe votre trône, quel roi est assis sur votre cœur. Est-ce le roi satanique, le roi des mauvais désirs, des mauvaises actions et de la mauvaise volonté, ou le Roi Divin, « Que Ton royaume vienne, que Ta volonté soit faite sur la terre comme au ciel »?
Defend Your Kingdom and Focus On Your Inner Being

So we are under attack whether we know it or we don't. The reality of Sufism is to come and teach us how to defend our self until we regain a consciousness and become aware of what the Divine has guided us to. That, 'I thought I was just sitting on this carpet and chanting.' And Divine is saying, 'No, you are under an attack of negativity.' And this negativity is overtaking us, unless we begin to chant and begin to practise and begin to understand, begin to focus on the inside, focus on the heart, focus on the energy. As soon as we empower the heart means nasrullah (victory of Allah) is coming, that the Divine Energy is now coming within the heart for a support.
﴾إِذَا جَاءَ نَصْرُ اللَّـهِ وَالْفَتْحُ ﴿١
110:1 – "Idha jaa a Nasrullahi wal Fath." (Surat An-Nasr)
"When there comes the Divine Support of Allah and the Victory." (The Divine Support, 110:1)
If Divine Energy begins to come into the heart, again all the energy will change on all the organs of the body and now we are able to begin to secure the kingdom. This is a kingdom that the Divine has given to us. He says, 'Before I can open the reality of My Heavenly Kingdoms, you still don't know your own kingdom and your kingdom is under satanic attack, how are you going to witness the grandeur of My Divinely Kingdom?'
So many people who are zahiri in external practices only, they wonder why nothing opening for them, why no understanding and reality opening for them. Mawlana Shaykh is teaching: what Allah wants to show you from this heavenly kingdom? When you don't know your own kingdom and you don't know who you are. You don't know what king is upon your throne, what king is sitting upon the heart? Is it satanic king, the king of bad desires and bad actions and bad will, bad want, or the Divine King, 'thy kingdom come, thy will be done on earth as it is in heaven'.
Nous avons besoin de guides des bonnes manières et de purification – Murshid Tarbiya et Murshid Tazkiya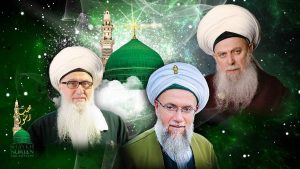 Cela signifie que le royaume du Divin doit venir s'établir dans le cœur. La lumière du Divin doit venir dans le cœur et commencer à repousser tous les désirs. Cela se produit seulement par l'énergie venue de l'intérieur qui commence à repousser et à protéger [en produisant] l'énergie extérieure. C'est pourquoi Mawlana Shaykh est sous la Naqshbandiya, sous les niveaux du murshid, Mawlana Shaykh est toutes ces réalités. Pour le shaykh de tarbiyah (Guide des Manières) et le shaykh ul tazkiyah (Guide de la Purification), c'est la même chose. Ils vont nous donner leur tarbiyah, ils vont nous transmettre de leur compréhension. Cela signifie qu'il doit y avoir parmi vous un shaykh qui enseigne la tarbiyah, la discipline et les manières, ce qui est bien et ce qui est mal. Un shaykh qui vous enseigne la compréhension a nature humaine et la tarbiyah, qui vous discipline et vous munit d'une étiquette de compréhension, d'une capacité de distinguer entre le bien et le mal afin que vous puissiez commencer le nettoyage interne. Il doit y avoir un guide qui enseigne cette tarbiyah.
La Tarbiyah est un maniérisme [l'usage de l'étiquette ou bonnes manières]. Nous avons l'expression « Sois tarbiyat », qui est dit pour exhorter une personne vulgaire et grossière. Alors quand il n'y a pas de tarbiyah, comment pourrait-il y avoir de la tazkiyah? Comment pourriez-vous avoir la purification si vous n'avez pas les manières? C'est impossible. Alors les guides de tarbiyah nous viennent et enseignent le bien et le mal : l'adab, ne faites pas, faites, ne faites pas, faites et perfectionnent les manières. Quand vous les observez, ils ont les meilleures  manières. Ils sont pleins d'amour et d'humilité et cherchent toujours le soutien de Dieu, Sa Miséricorde et Son Pardon, parce qu'ils savent qu'ils ont tort et font les choses de la mauvaise façon.
We Need Guides of Manners and Purification – Murshid Tarbiya and Murshid Tazkiya

Means that the kingdom of the Divine must come into the heart, the light of the Divine come into the heart and begin to push all want and desire down. Only by the energy of the internal begins to push and protect with energy of external. That's why Mawlana Shaykh under Naqshbandiya, under the levels of the murshid, Mawlana Shaykh is all of those realities. But the shaykh of tarbiyah (Guide of Manners) and shaykh ul tazkiyah (Guide of Purification), it's the same. They are going to give us from their tarbiyah, they are going to give us from their understanding. Means there has to be amongst you a shaykh that teaches tarbiyah, manners, what's right and what's wrong, and what's the understanding of the self. As you begin to tarbiyah, discipline and provide yourself with an etiquette of understanding, the do's and don'ts, the right and wrong so that you can begin the internal cleansing. There has to be a guide that teaches that tarbiyah.
Tarbiyah is, is a mannerism. We have the expression, 'Be tarbiyat,' means a vulgar rude person. So its opposite is that when there is no tarbiyah, how could there be tazkiyah? How could you have purification if you have no manners? So it is impossible. So then the guides of tarbiyah, they come and they teach right and wrong: adab, don't do, do, don't do, do, perfecting the manners. So that when you see them, they are the best of manners, loving and humbling and always seeking God's Support and seeking God's Mercy and Forgiveness because they know that they are wrong and doing things wrong.
Tarbiya (maniérisme) est une exigence pour la tazkiya (purification)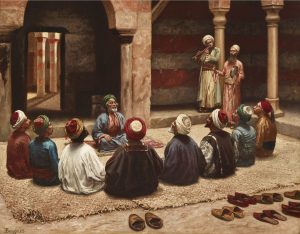 Quand tarbiyah vous vient, alors la réalité de la tazkiyah permettra au zikr et aux pratiques de s'accrocher à vous, car vos manières travaillent vous orientent vers le Bien. Puis, quand les ils commencent à vous donner des zikrs et commencent à vous donner de leur nazar (leur regard), ce zikr est maintenant logé dans un beau récipient pour le contenir. Si vous n'avez pas de tarbiyah et que vous demandez un zikr, c'est comme verser de l'or liquide dans une tasse de polystyrène. Dès que cette énergie frappe, elle fait tout fondre, parce que le véhicule dans lequel vous demandez de la placer n'est pas encore purifié et pur.
Puis le même shaykh de la réalité de tazkiyah dit : « Suivez toutes les tarbiyah, suivez [toutes les directives] sur le bien et le mal ». Quand ils vous ont fait sauter à travers tous les cerceaux [pour vous dompter] et que la personnalité est correcte, et les manières sont correctes, le zikr qu'ils vous donnent s'accrochera à l'âme. Celui-ci apporte une lumière et une énergie immenses. Cette énergie à l'intérieur commence à fournir une énergie à l'extérieur qui stoppe à nouveau les hawa (désirs), stoppe le désir de la dunya (monde matériel), stoppe le désir du nafs (ego), et commence à lutter contre le shaitan. Sans l'intérieur, l'extérieur est définitivement sous attaque.
Nous prions pour que Mawlana Shaykh nous ouvre de plus en plus la compréhension sur la façon de construire cette énergie intérieure, de suivre leur tarbiyah, comment suivre leur tazkiyah et que le cœur commence à s'ouvrir et que l'énergie commence à briller dans nos cœurs.
Tarbiya (Mannerism) is a Requirement For Tazkiya (Purification)
As soon as the tarbiyah comes, then the shaykh begins to inspire from the reality of tazkiyah that now the zikr and the practices will hold onto you because your manners are at least working towards goodness. Then when they begin to give you zikrs and begin to give you from their nazar and their gaze, that that zikr is now housed within a beautiful vessel to hold it in. If you have a, no tarbiyah and you are asking for a zikr, it's like pouring a liquid gold into Styrofoam cup. As soon as that energy hits it melts everything, that the vehicle in which you are asking to place that is not yet purified and pure.
So they begin to teach us, then the same shaykh of the reality of tazkiyah says that you follow all the tarbiyah, you follow all the right and wrong. When they have jumped you through all the hoops and the character is correct, and the manners are correct, then the zikr that they give to you will hold onto the soul. It brings a light and brings a tremendous energy. That energy on the inside begins to provide an energy on the outside that again stops hawa (desires), stops the desire of dunya (material world), stops the desire of the Nafs (ego), and begins to fight against shaitan. Without the inside, the outside is definitely under attack.
We pray that Mawlana Shaykh open more and more understanding for us on how to build that inside energy, how to follow their tarbiyah, how to follow their tazkiyah and that the heart begin to open and that energy begin to shine within our hearts.
Subhana rabbika rabbal 'izzati 'amma yasifoon, wa salaamun 'alal mursaleen, walhamdulillahi rabbil 'aalameen. Bi hurmati Muhammad al-Mustafa wa bi sirri surat al-Fatiha. 
Un grand merci à nos transcripteurs qui nous ont aidés à transcrire la Suhba.
Date originale de la Suhba: le 5 décembre 2017
Articles reliés:
Faites une donation et aidez-nous à diffuser ces connaissances célestes.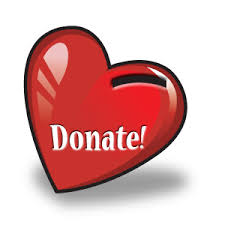 Copyright © 2017 Centre Islamique Naqshbandi de Vancouver, Tous droits réservés